Christmas lights and events are plentiful in Pennsylvania. Check out this list of Christmas lights near Pennsylvania to get you into the holiday spirit.
Sweet Lights – Hershey, PA
Sweet Lights is located in Hershey, Pennsylvania. It's a drive thru light show that includes over 2 miles of lights. The light display is located close to Hersheypark, which also has a holiday event called Christmas Candylane. Admission is charged separately for Sweet Lights and Christmas Candylane. There's also holiday-themed attractions and special events at another nearby attraction, Chocolate World.
Koziars Christmas Village – Near Reading, PA
Koziars Christmas Village is an enormous Christmas light display near Reading, Pennsylvania. This attraction can be quite busy as it gets closer to Christmas, so earlier in the season visits may be a good idea. There are nostalgic displays to remember the holidays during earlier decades.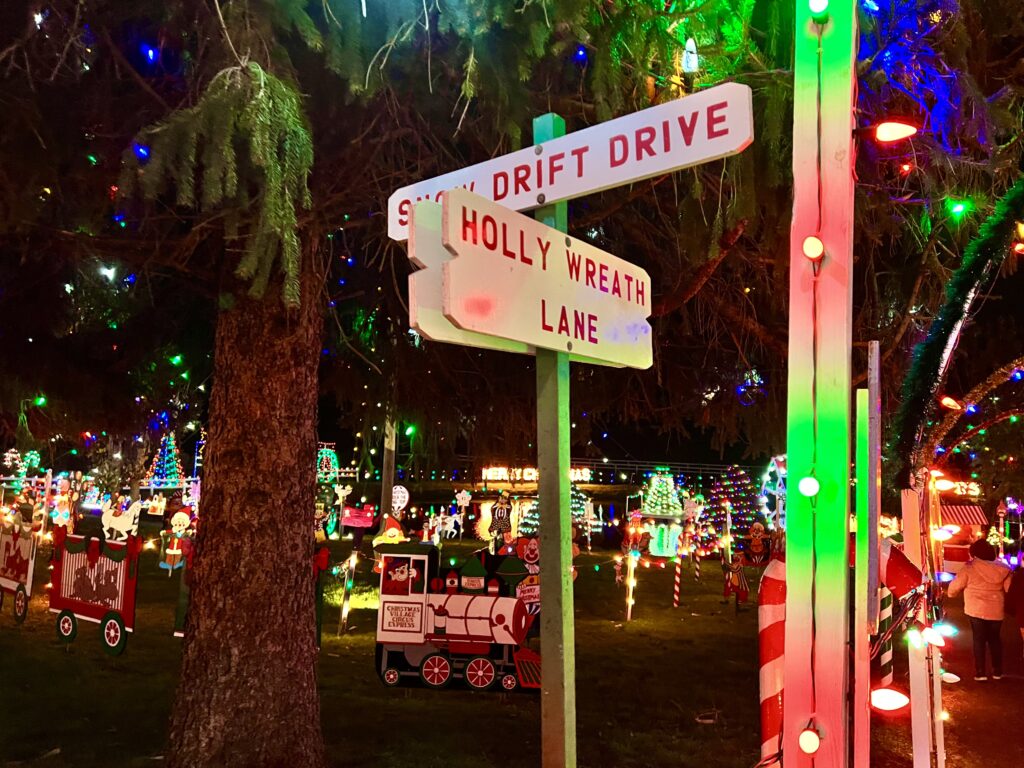 Dutch Winter Wonderland – Lancaster, PA
Dutch Winter Wonderland has tons of twinkling lights, special entertainment, kiddie, and family rides. The main attraction during this season is the holiday lights called The Royal Lights Show. Additionally, you can visit with Santa during Dutch Winter Wonderland. Find out more information and purchase tickets on their website.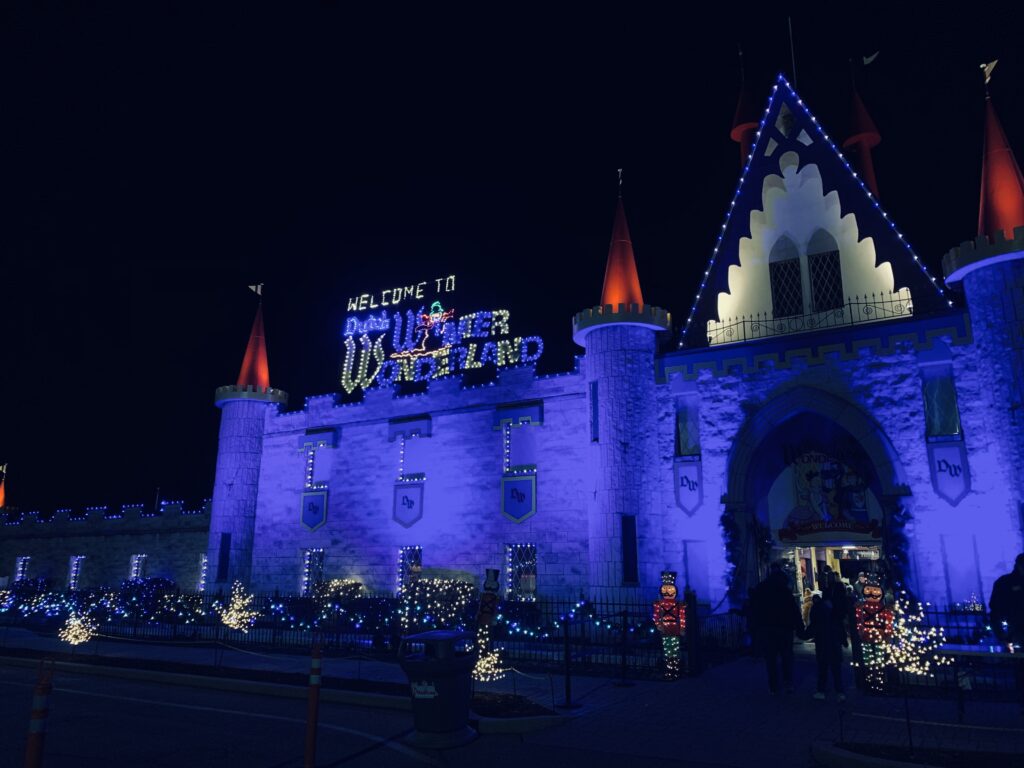 Christmas Magic – York, PA
Christmas Magic is located in Rocky Ridge Park in York, Pennsylvania. This yearly tradition started during the energy crisis of the 1980s. This event is a walk through display. It has become so popular that timed-entry tickets are required to visit. Check out the Christmas Magic website for more information about ticketing and visiting.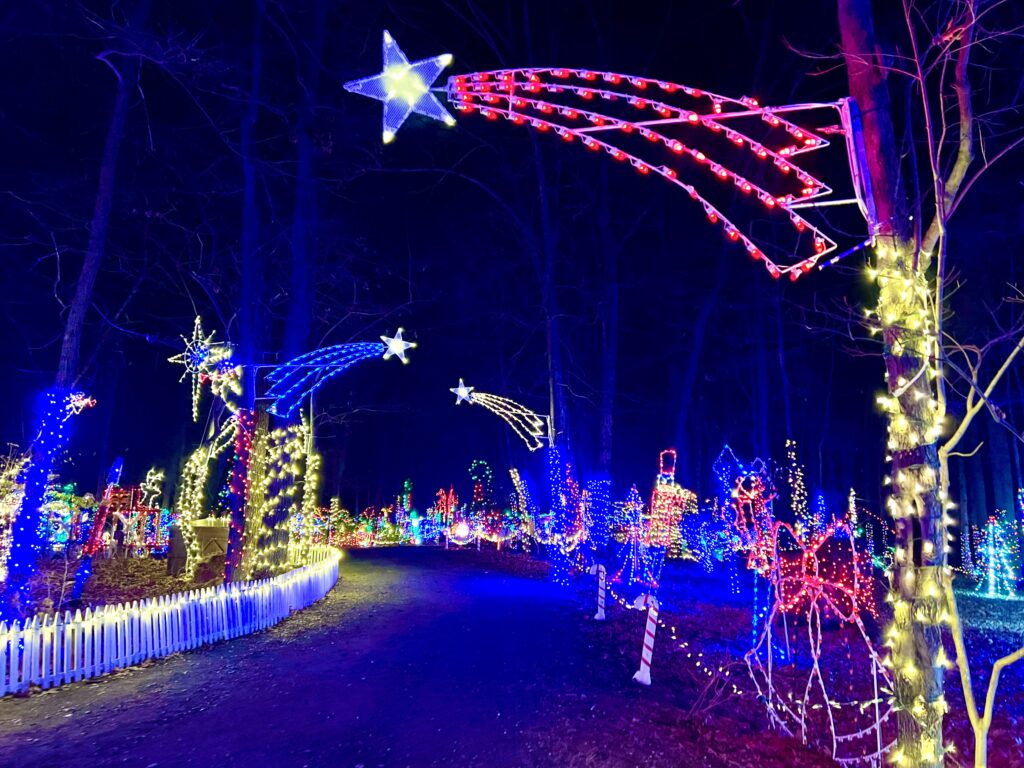 A Longwood Christmas – Near Philadelphia, PA
Longwood Gardens hosts a holiday event at the Gardens called a Longwood Christmas. This event is also very popular. It requires the purchase of a timed-entry ticket. Lanterns, decorated trees, beautiful glowing fountains, and half a million lights are on display at Longwood Gardens during the holiday. This is a walk through event that also features food and fire pits. Be sure to reserve your tickets early for this event.
Winter Lights Spectacular – Near Allentown, PA
This walk-thru holiday light event is at the Lehigh Valley Zoo. This holiday tradition contains over 1.2 million lights. Check out more information on their website.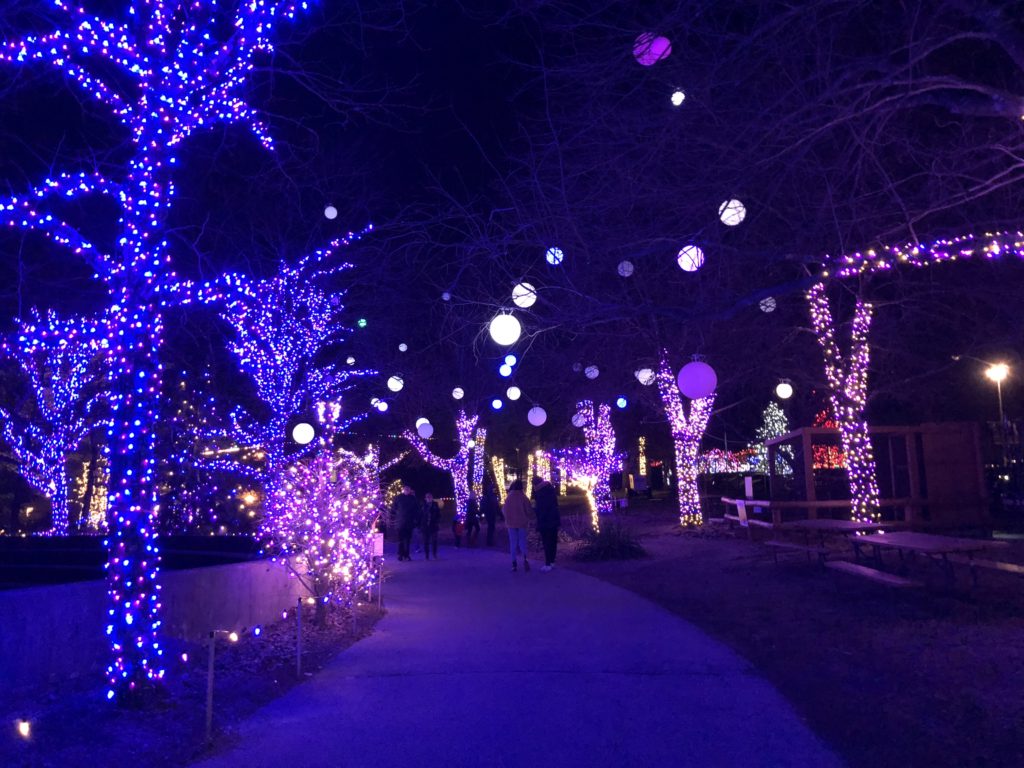 Holiday Lights on the Lake – Altoona, PA
Lakemont Park in Altoona, Pennsylvania hosts a holiday light display surrounding their lake. This event is Holiday Lights on the Lake, and it's celebrating its 25th year anniversary in 2021. The event has over 1 million lights on over 50 acres of land.
These light displays are a drive-thru attraction. Before or after driving through the lights, you can stop and see Santa in the gift shop. Baked goods and holiday decorations from local vendors are also for sale in Santa's gift shop.
More information on Holiday Lights on the Lake is available on their website.
Stone Gables Christmas Drive-Thru Lights – Elizabethtown, PA
The Stone Gables Estate is home to the famous star barn. The estate includes a 3-mile drive-thru Christmas light event featuring 600,000+ LED lights. There are storyboards and new additions to the drive-thru in 2021.
Purchase tickets ahead of time on their website.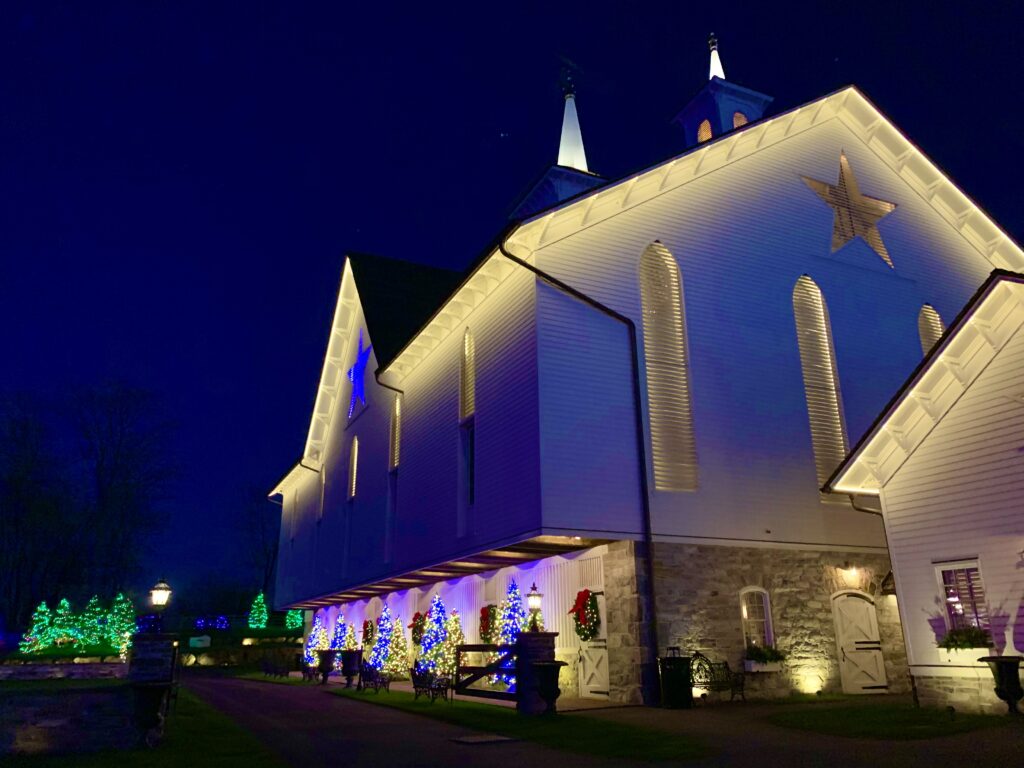 Christmas Spirit Light Show
This drive-thru light show is on the grounds of Clipper Magazine Stadium, a baseball stadium in Lancaster, Pennsylvania. Check out the dancing lights and many tunnels of lights as you drive around the baseball field.
Check out their website for more information – Christmas Spirit Light Show – Lancaster, PA