Springettsbury Park is located at 1501 Mt. Zion Road in York, Pennsylvania. The park includes a new playground that was recently renovated. There are also basketball courts, baseball fields, sand volleyball, tennis courts, an inline hockey rink. In addition to sports, there are picnic shelters, an amphitheater, and walking paths.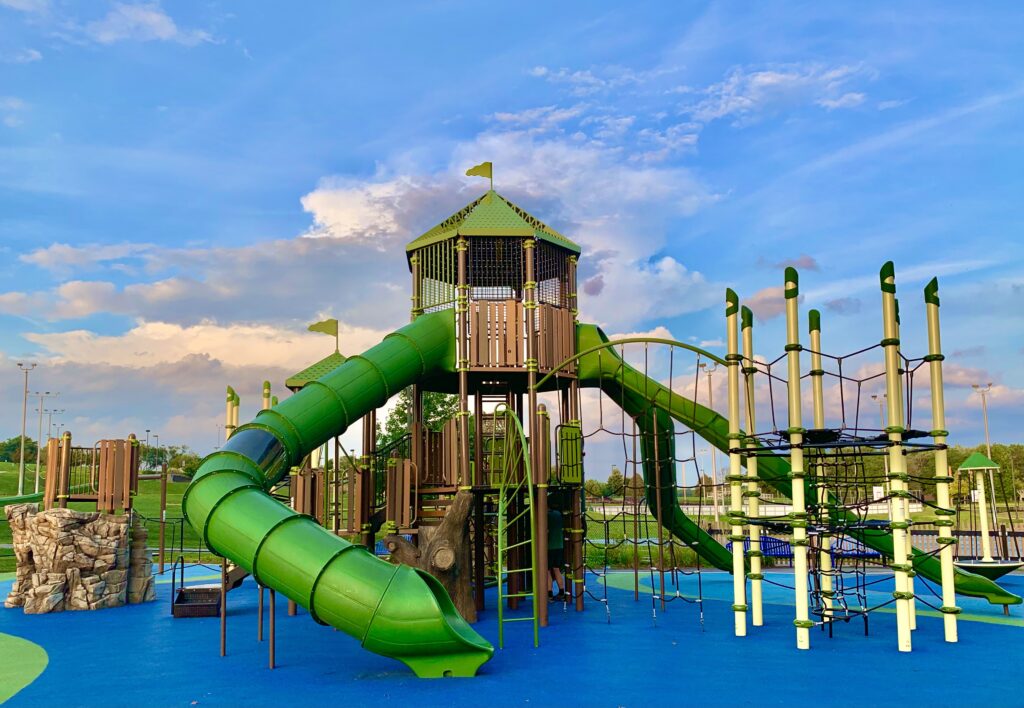 Springettsbury Park Parking
There are four parking areas at Springettsbury Park. The largest parking area is available off of Whiteford Road. It gives close access to the basketball courts, concession stand, baseball fields, and restrooms.
The other large parking lot is available from Williams Road and gives close access to the amphitheater.
Smaller lots are available from Pleasant Valley Road for the tennis courts. There's also parking available behind the Springettsbury Township building. This parking lot is convenient for accessing the playground.
Springetts Castle Park Playground
Springetts Castle Park playground was completed in late 2017. The new playground features a zip line, large slide and climbing structure, a toddler playground, spinning seats, and much more!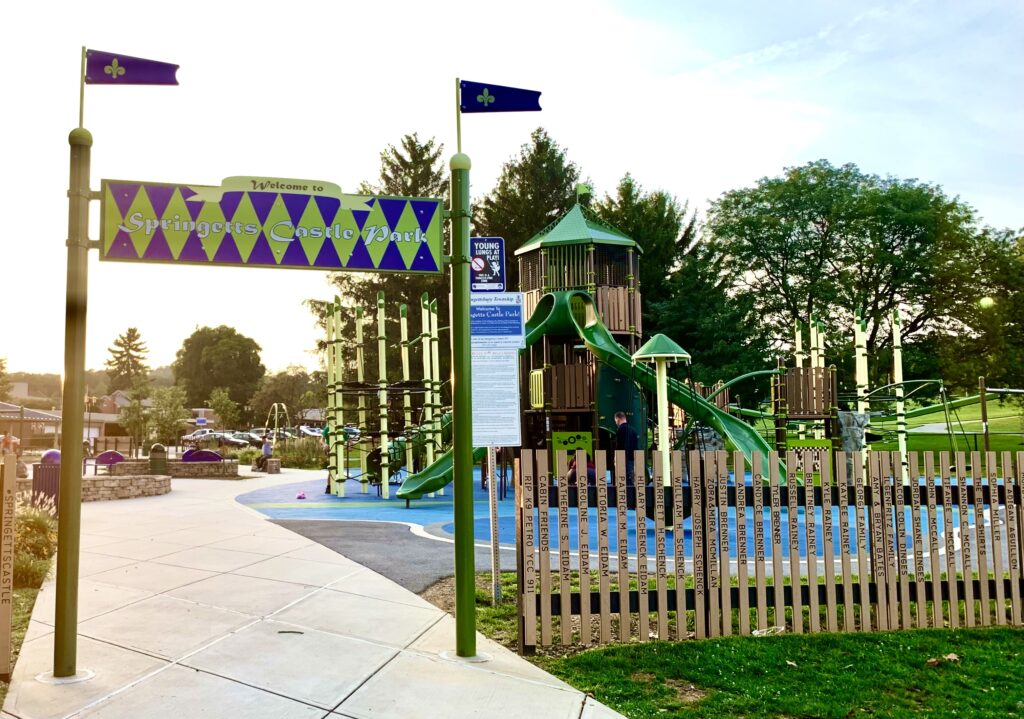 The playground surface is soft rubber. Therefore, it is easy to navigate with a stroller. The playground is mostly fenced in with two main entrances.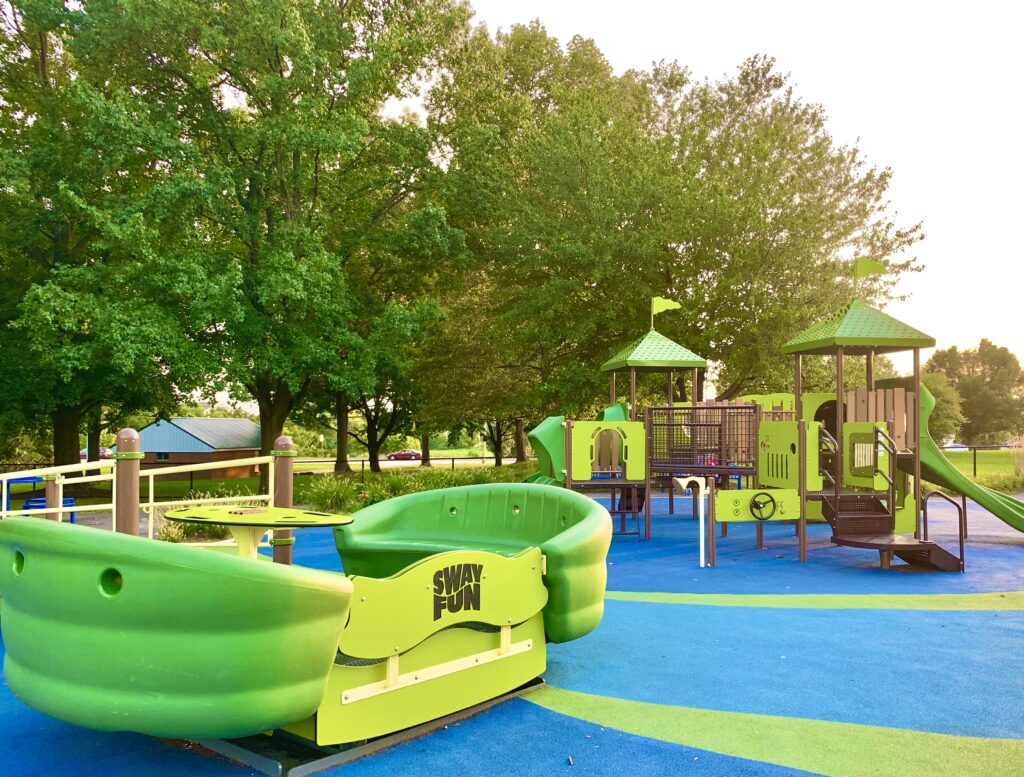 One entrance is behind the Springettsbury police station and township building. The other entrance is along a pathway that leads to the basketball courts and restrooms.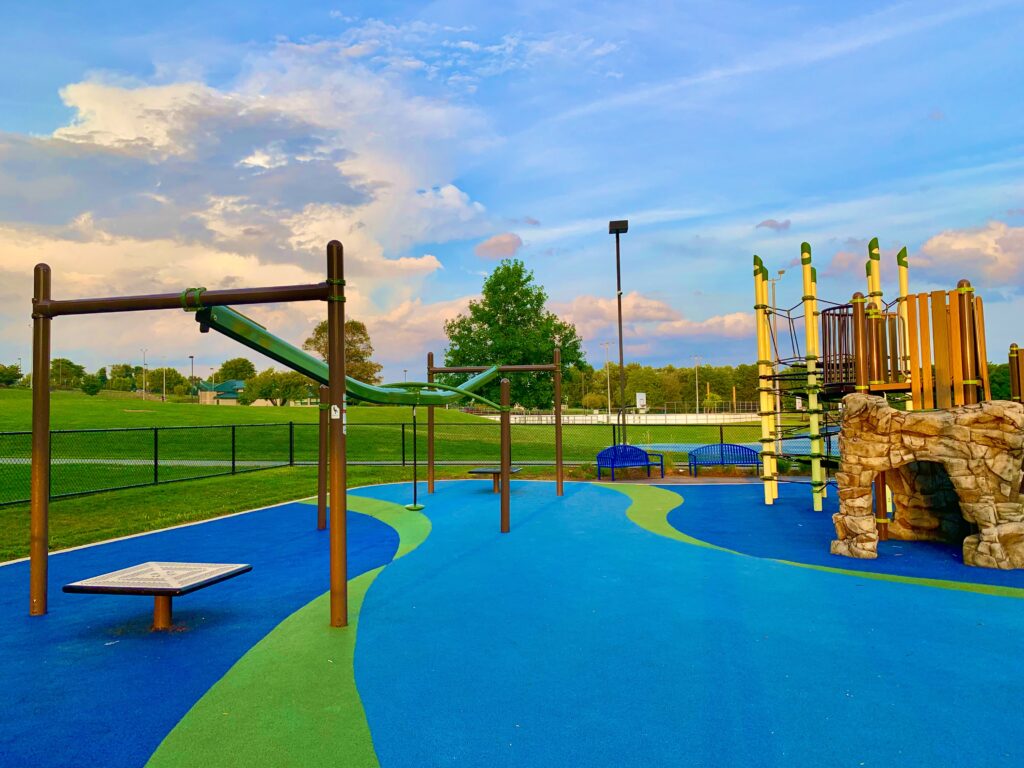 There's also a pavilion within the playground. Therefore, this allows for shelter while picnicking at the playground. The park features other picnic shelters throughout the park.
Springettsbury Park Concerts
Springettsbury Park is home to concerts at the amphitheater throughout the summer. Check the Springettsbury Township website for current lists of the scheduled bands. When attending these concerts, parking is available from Williams Road. This road is the east border of the park.
Springettsbury Park Events
The park is home to events throughout the year, such as Food Truck Friday, Saturday in the Park, Holiday Tree Lighting, and the Sounds of Summer Concerts.
Looking for more amazing playgrounds?
Check out this list of amazing playgrounds in the mid-Atlantic region.