Havre de Grace is a city in Harford County, Maryland, which is in the northeast corner of the state. It's located at the mouth of the Susquehanna River, where it enters the Chesapeake Bay. Along the waterfront is Havre de Grace Promenade, a scenic and educational walking area with a large playground nearby.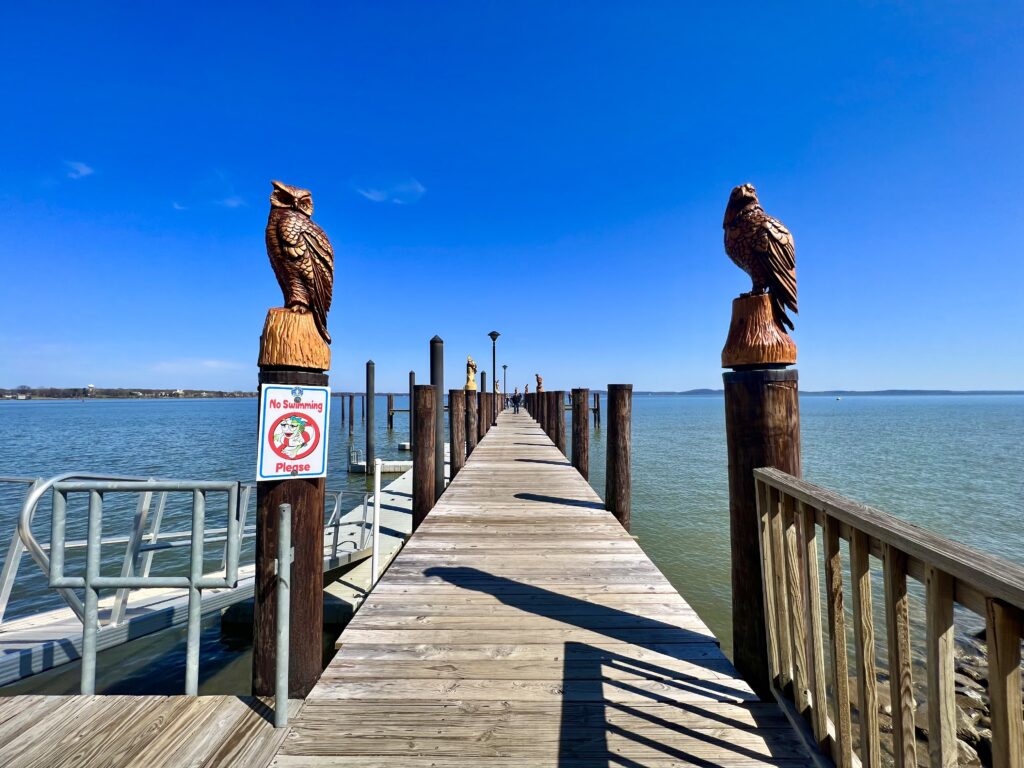 At the waterfront, there is a wooden boardwalk that runs along the shoreline from the Concord Point Lighthouse on one end, to the boat launch and playground on the other end. The entrance to the promenade is along Commerce Street.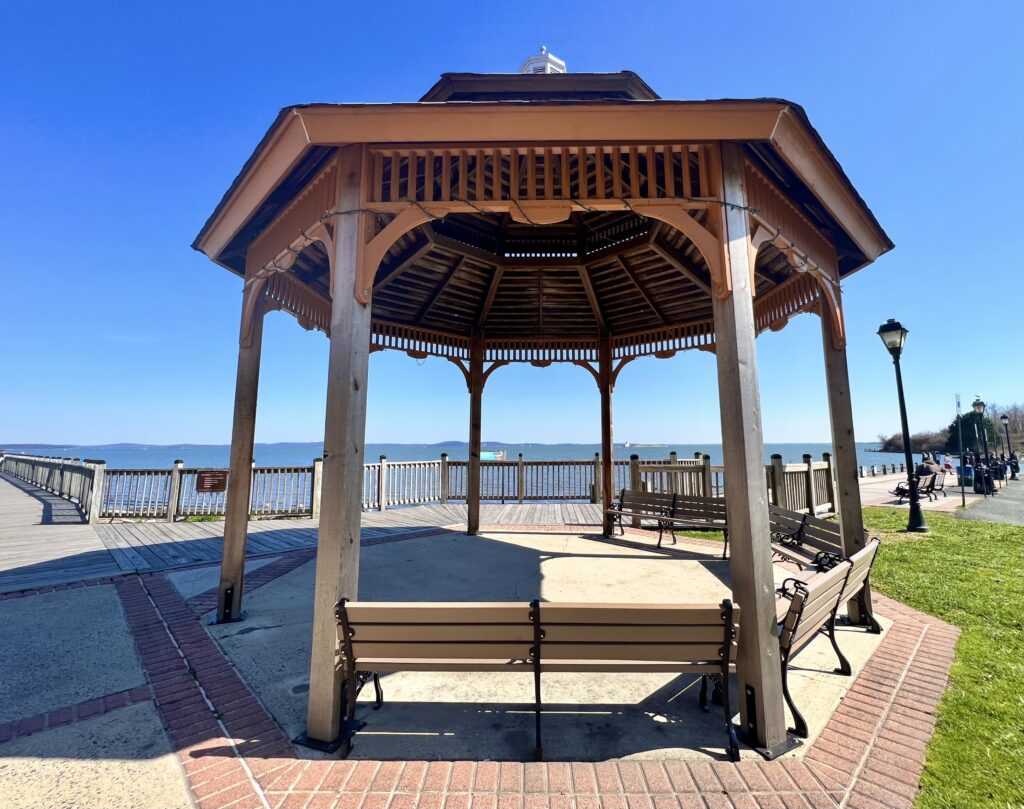 Havre de Grace Promenade Parking
Parking is available at the boat launch and near the playground, though in the summer it may be difficult to find a parking spot. There's also on street parking by the playground.
Millard Tydings Memorial Park
At the one end of the promenade, by the boat launch, there is a large park called Millard Tydings Memorial Park. The playground at this park features a replica lighthouse like the one that sits along the promenade. The lighthouse in the park includes a slide.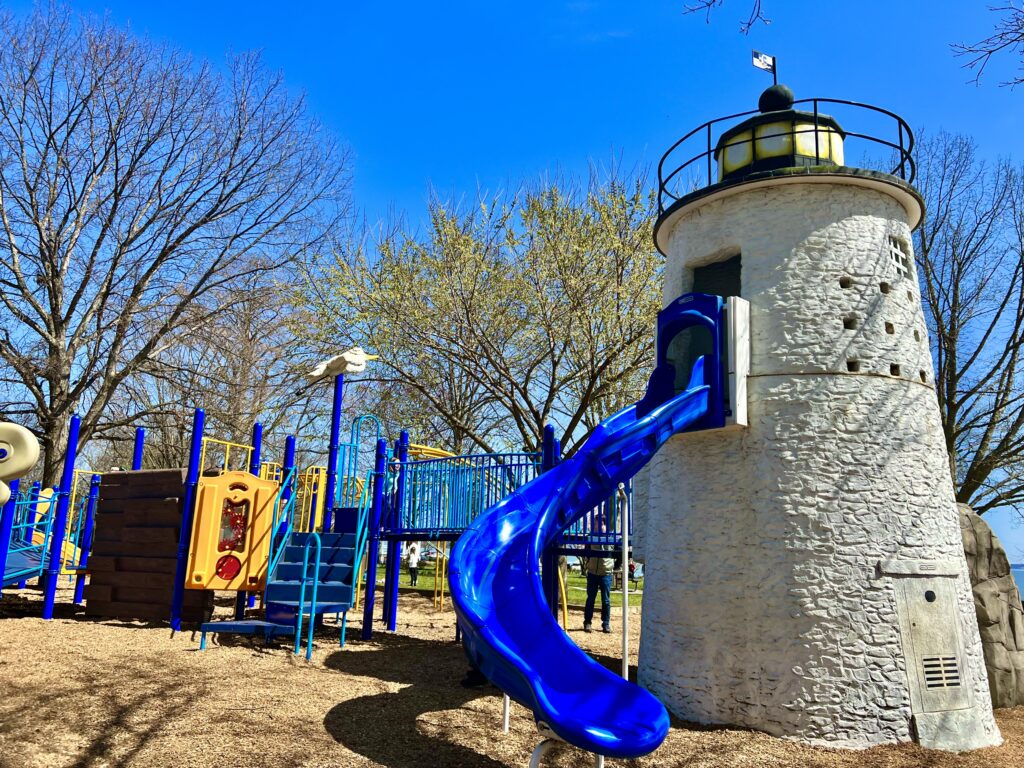 The 22-acre park overlooks the water and has picnic tables. The park's address is 352 Commerce Street, Havre de Grace, MD.
While the park sits on top of a small hill by the boat launch, there's a set of steps that lead down to the promenade and The Promenade Grille.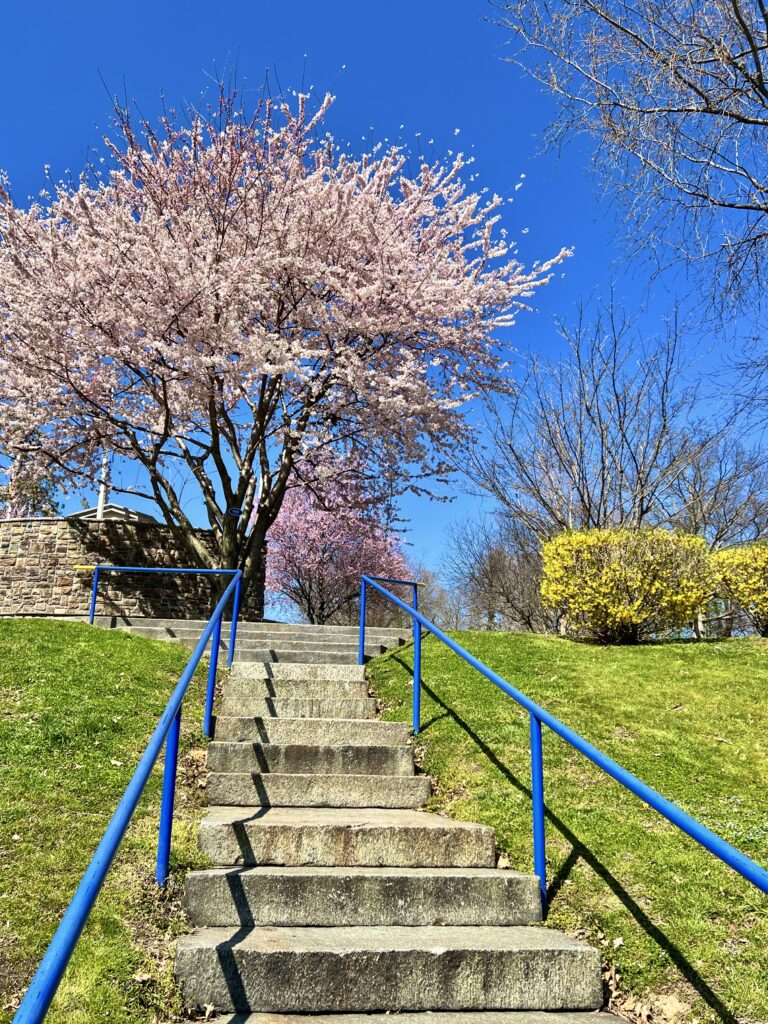 The Promenade Grille
The Promenade Grille is an eatery with a walk-up window and outdoor seating. Most of the tables are under a roof, while there are also a few that are not under cover.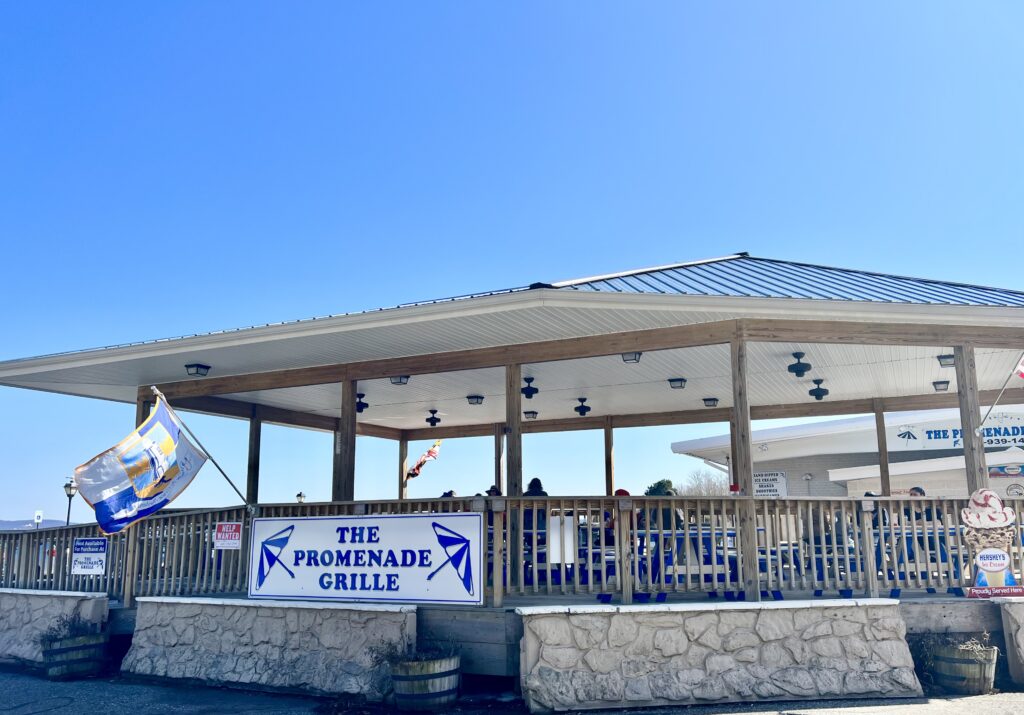 The Grille serves various types of sandwiches, including many types of seafood. On the menu, there's shrimp, Maryland crab cakes, battered cod, softshell crab, fried flounder, and more. The kids' menu features the typical options of chicken tenders, burger, hot dog, and grilled cheese sandwich. Check out their full menu here.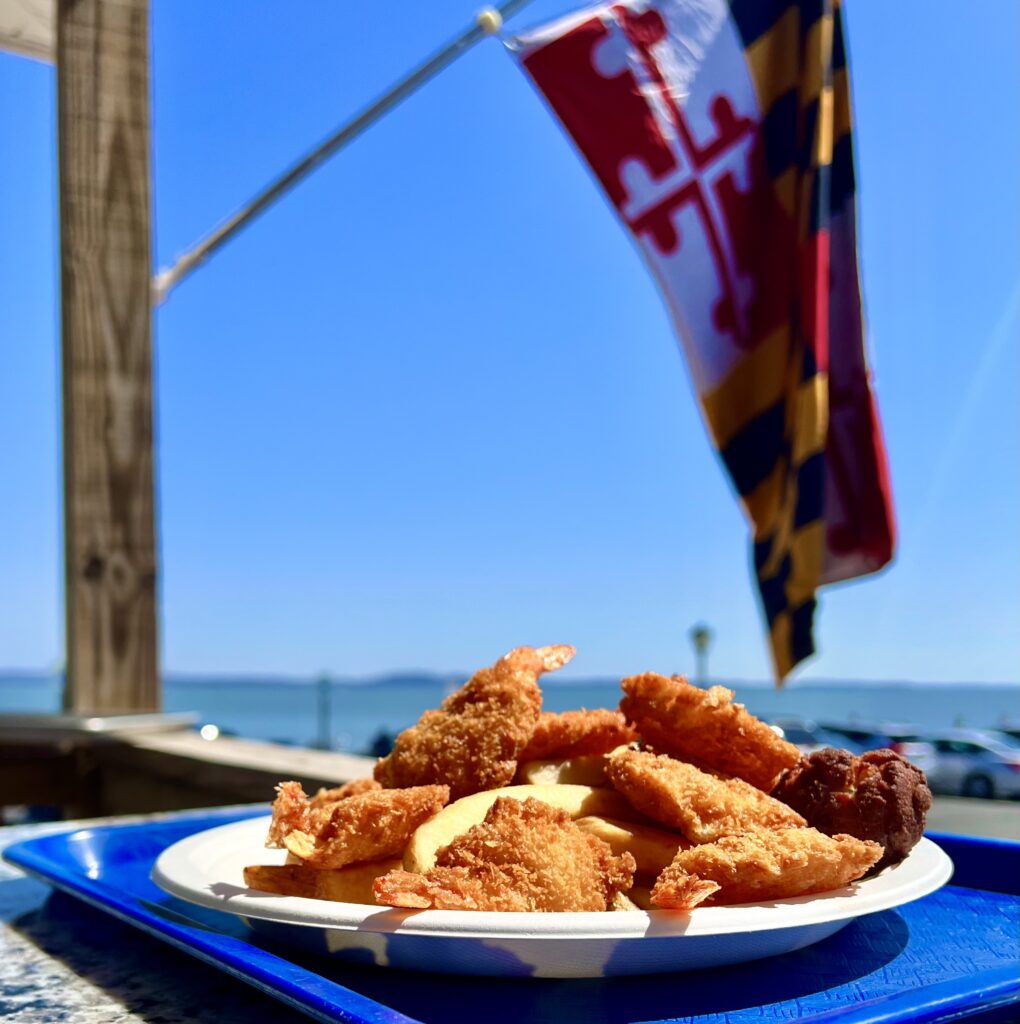 For dessert, there's many types of milkshakes, smoothies, floats, and sundaes. The seating for The Promenade Grille overlooks the bay. This is a convenient option to grab a bit to eat before or after walking the promenade.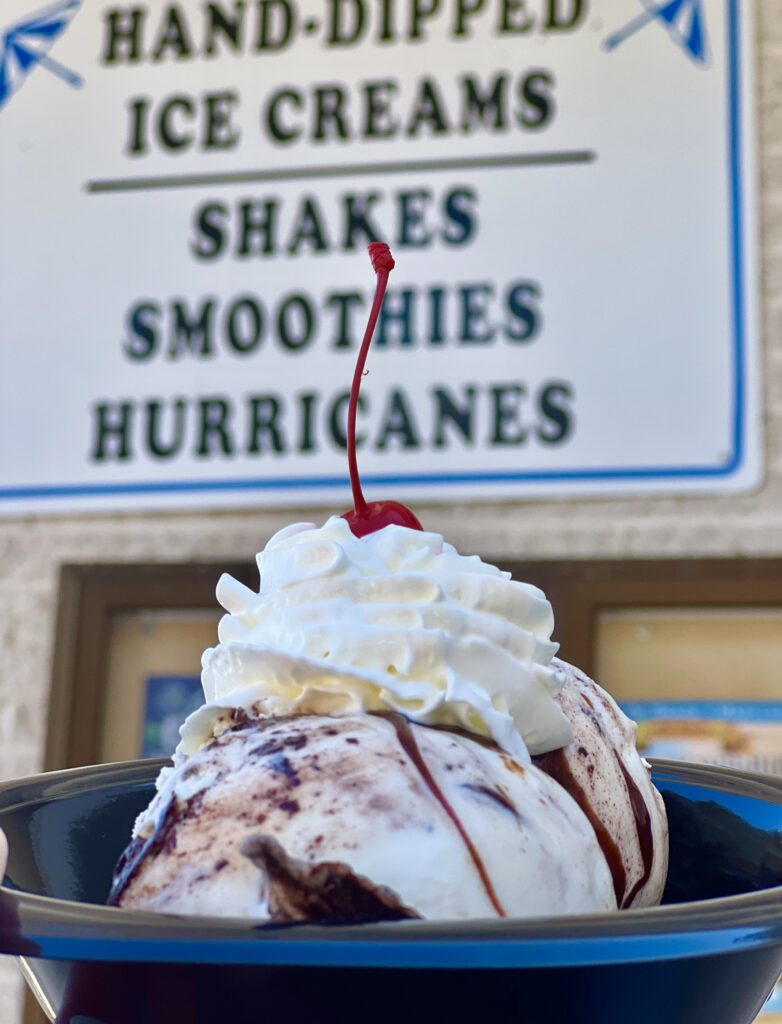 Restrooms are available close to Tydings Memorial Park, as they are located across the driveway from The Promenade Grill.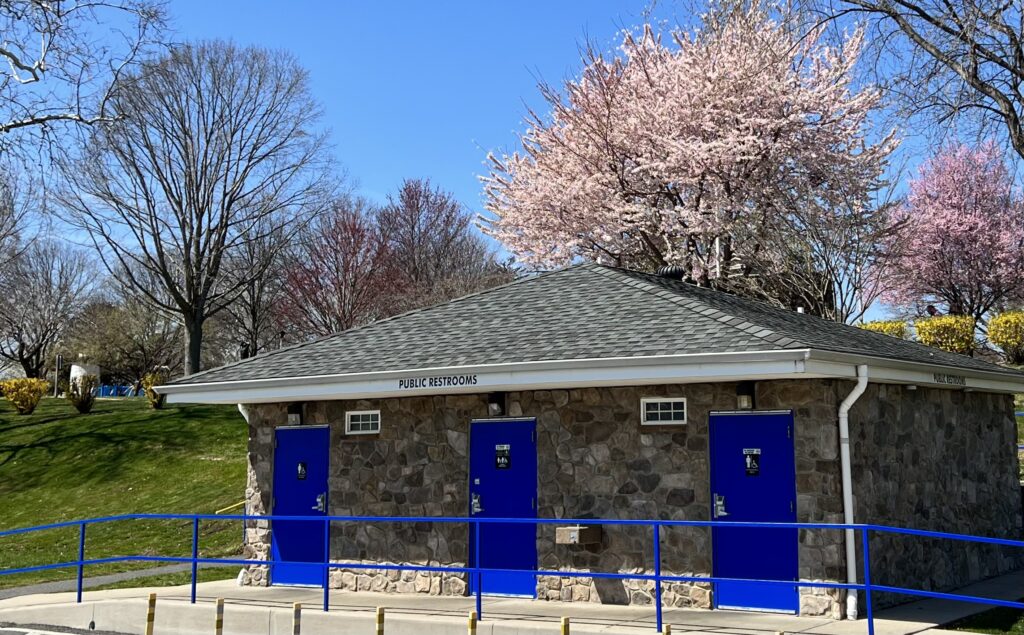 The boardwalk for the promenade starts close to The Promenade Grill, and continues for about a 3/4ths of a mile. During the walk, you'll pass the Decoy Museum, Maritime Museum, Concord Point Lighthouse and signage about the history of the area.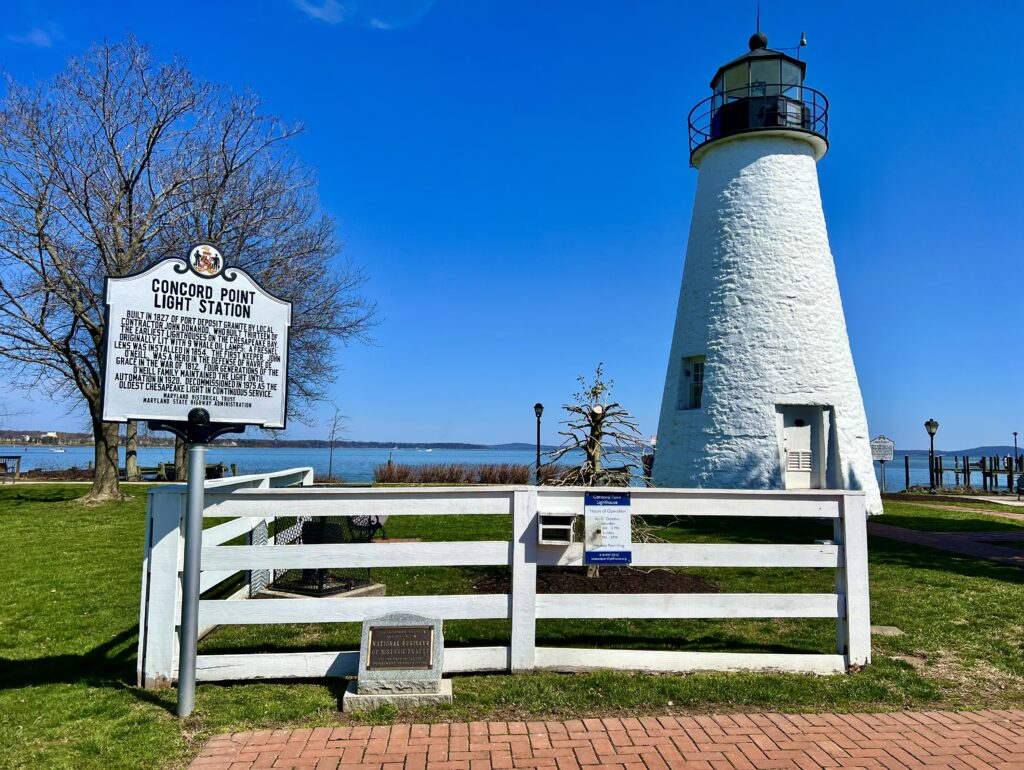 Looking for more fun things to do in Maryland?
Check out this list of kid-friendly adventures in the state of Maryland.