The Cloak and Wand is a themed fantasy shop and "potion" bar located in Peddler's Village in Bucks County. The store features items related to folklore, wizards, myths, and more.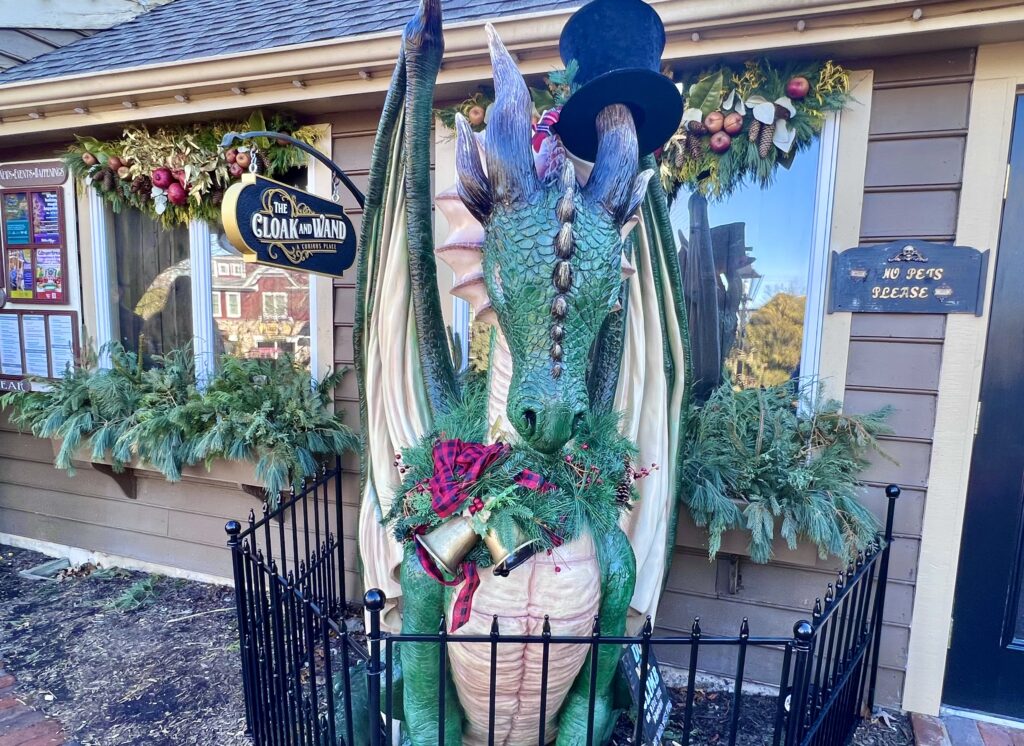 When entering the store, the front area is the "potion" bar. There are menus available to determine the ingredients you would like in your custom potion. There are 64 different flavors available.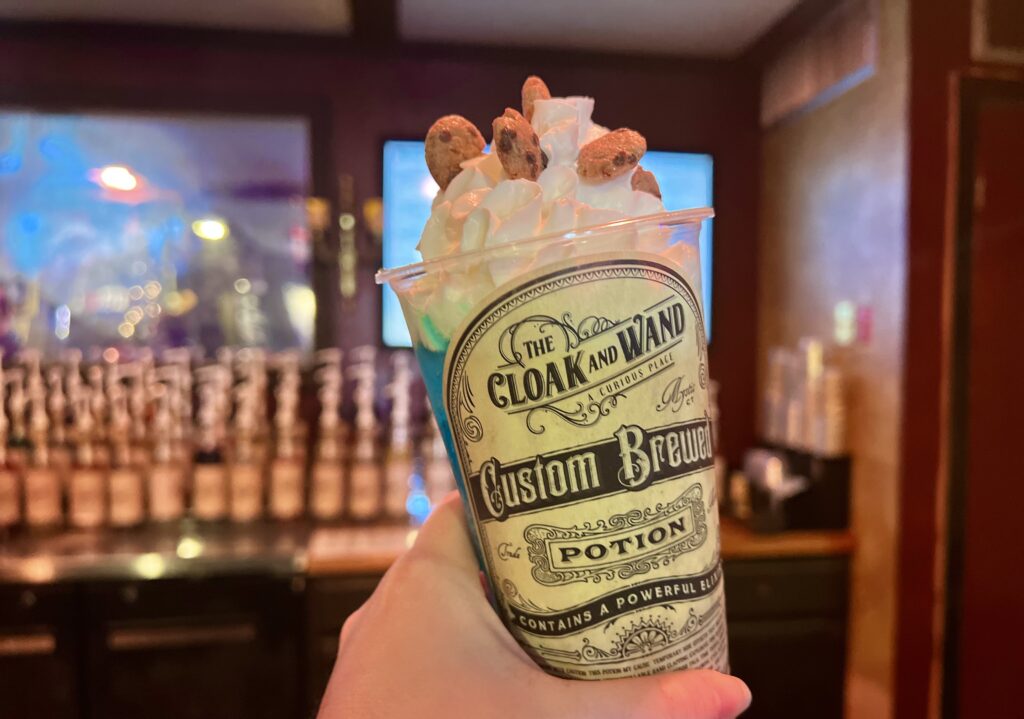 The numerous flavors include unique options like cotton candy, maple syrup, and butter rum. If you decide to order a cold potion, you can pick up to three flavors. There are also hot potions available.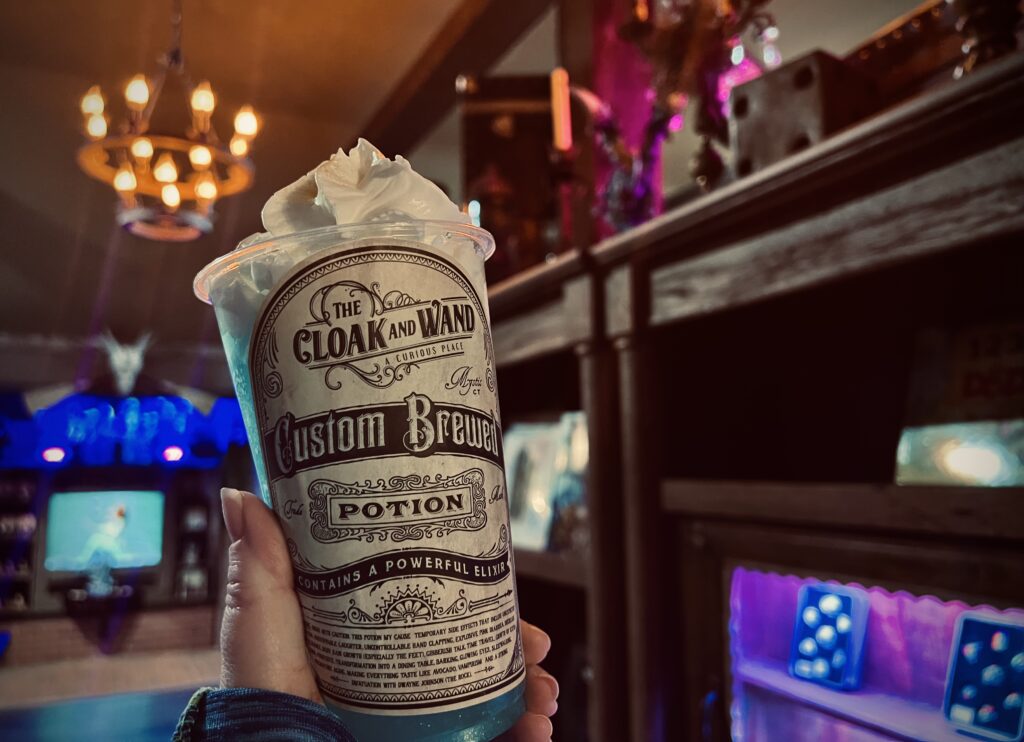 You can also choose from their already formulated potions. There are particular kid-friendly potions such as Cookie Monster, Giggle Juice, and Mermaid Tears. Special ingredients include "fairy dust" and whipped cream.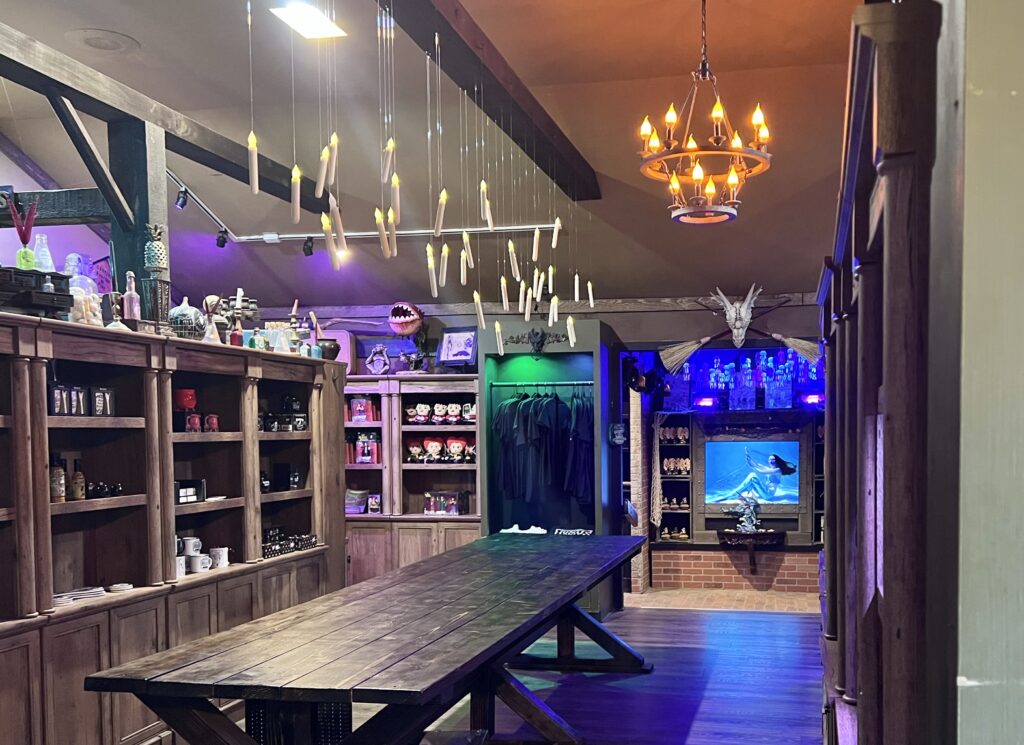 After exploring the shelves in the main area of the store, head toward the mermaid and jelly fish to check out the surrounding hallway with more surprises.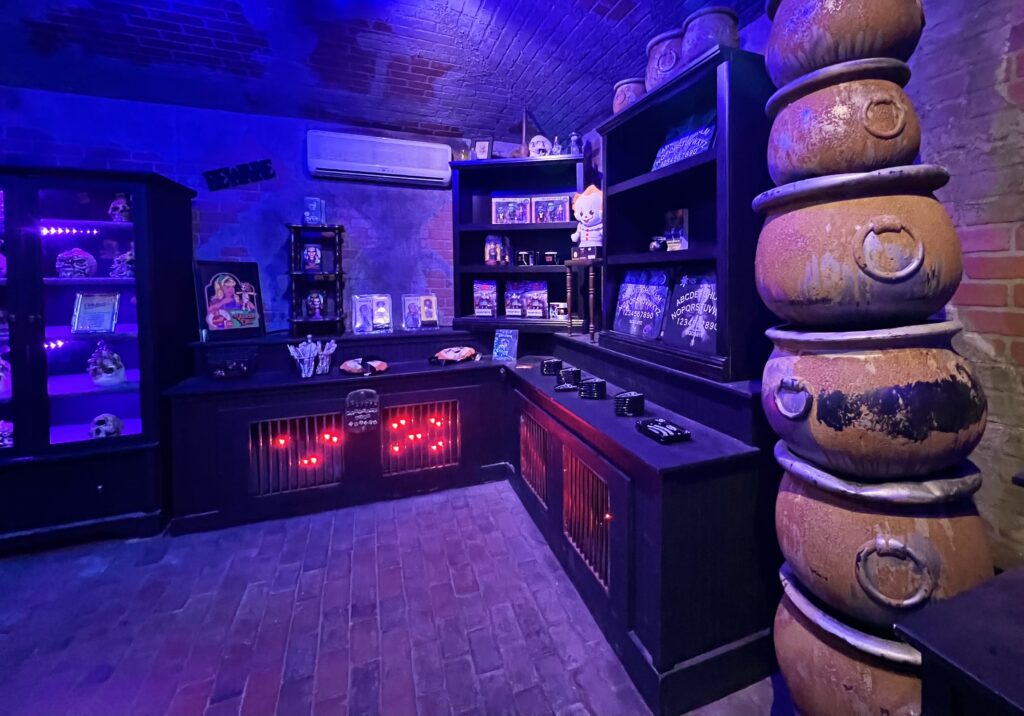 Some of these areas are a bit spooky, so keep that in mind when visiting with young children. Be sure to browse slowly to take in all of the details of each area.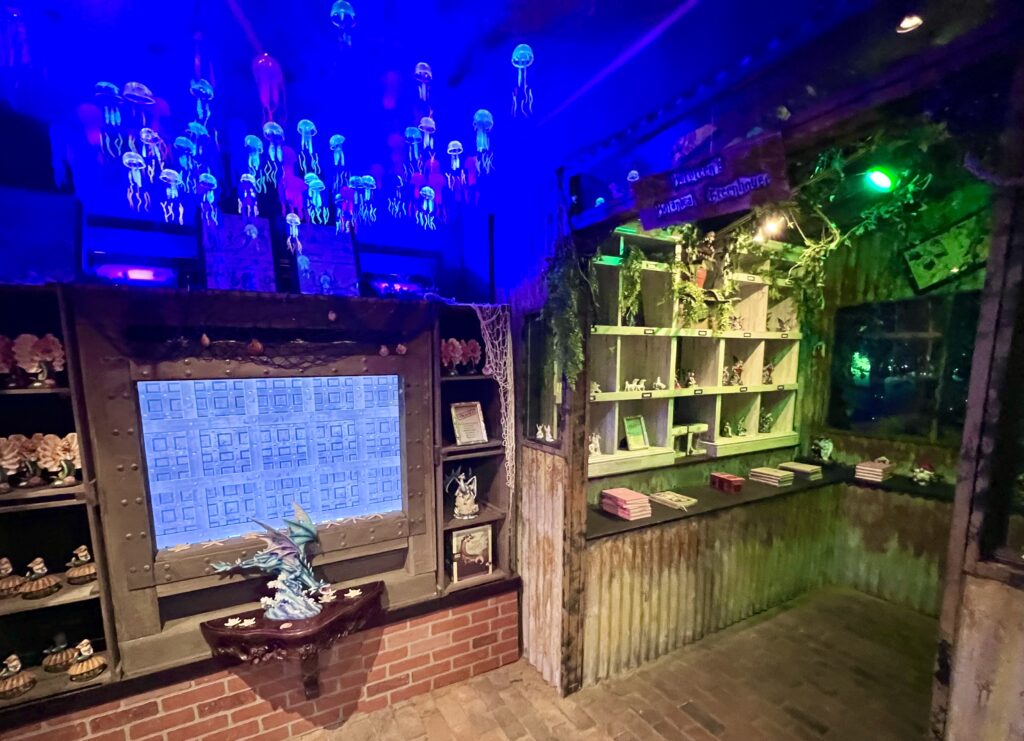 Wand Selection
Of course, The Cloak and Wand must have an area dedicated to wands. Watch the magical screen and check out all of the unique wand designs available.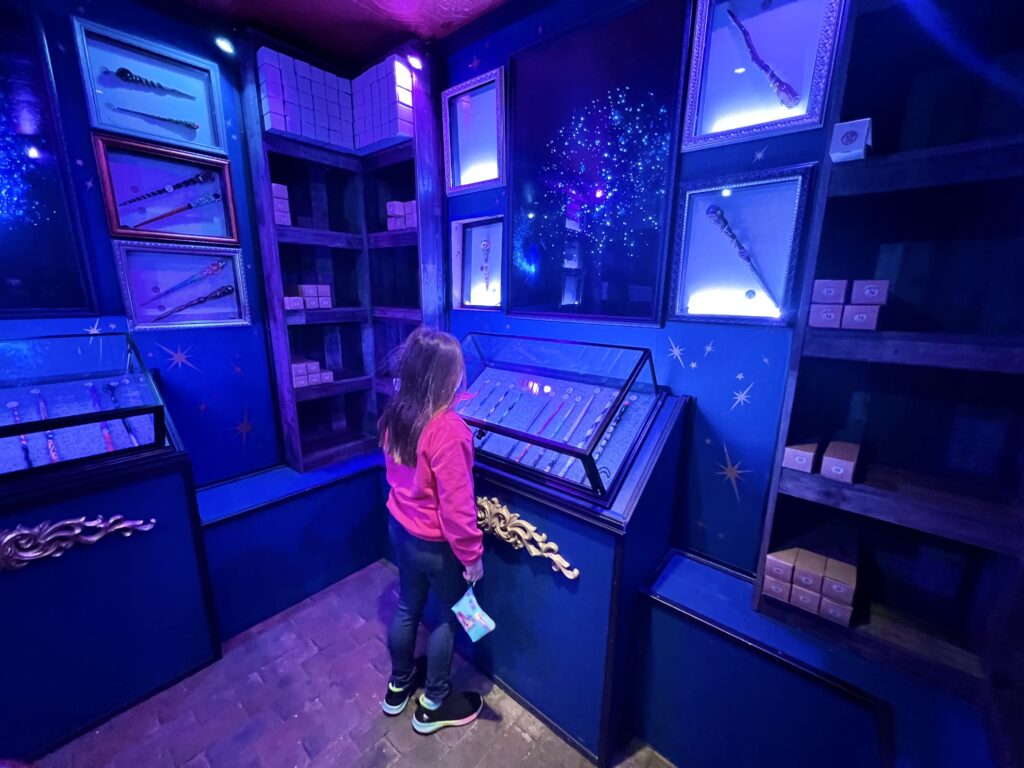 The shop has a wide-variety of magical items available for sale. In addition to cloaks and wands, there's many more types of apparel, books, plants, potions, brooms, and more.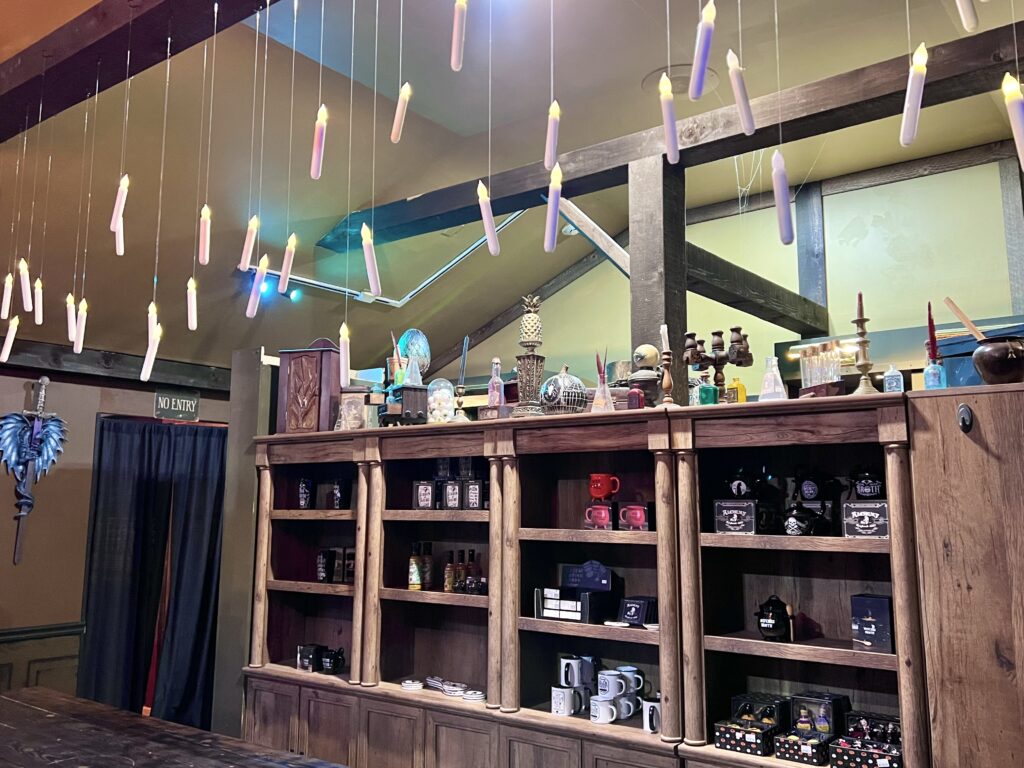 While visiting The Cloak and Wand, be sure to check out the many other shops at Peddler's Village. The village also includes restaurants and Giggleberry Fair, an indoor play spot for kids.
The Cloak and Wand has a second location in Mystic, Connecticut.