QuiNBy's Playground recently opened in 2022. It's located in Quakertown Memorial Park at 600 West Mill Street in Quakertown, Pennsylvania. This playground features two different, fenced sections. One section is for older children, while the smaller section is for toddlers and preschoolers.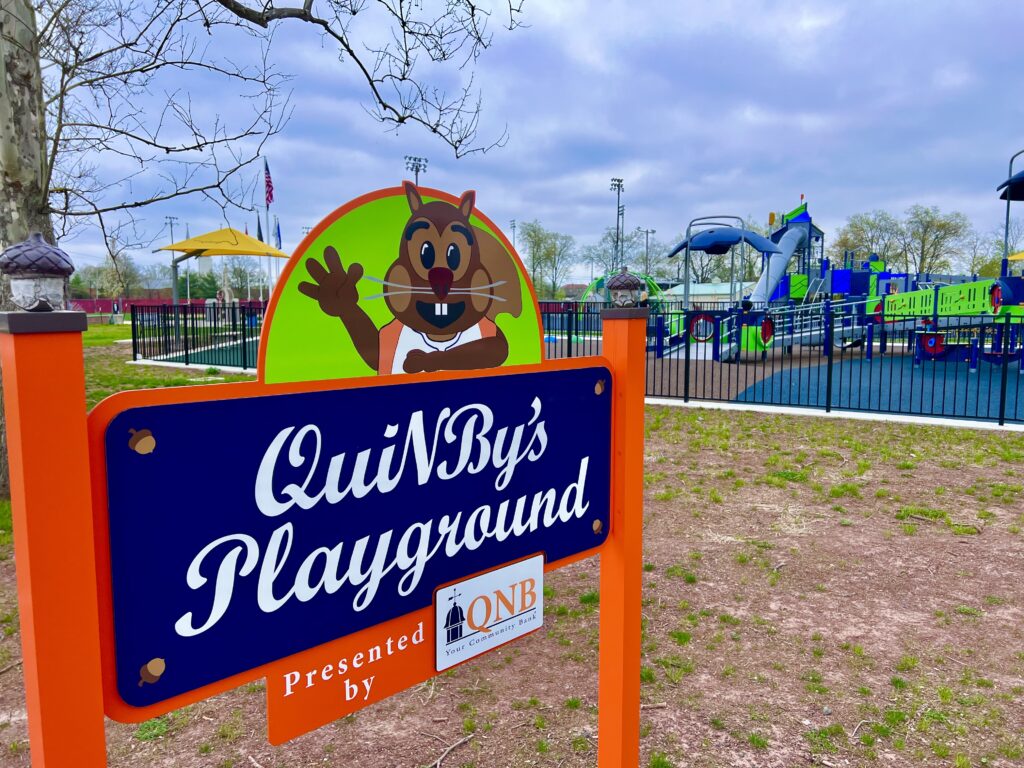 The tot playground features an inground merry-go-round, a small play structure with slide, a teeter totter, and some benches with shade umbrellas.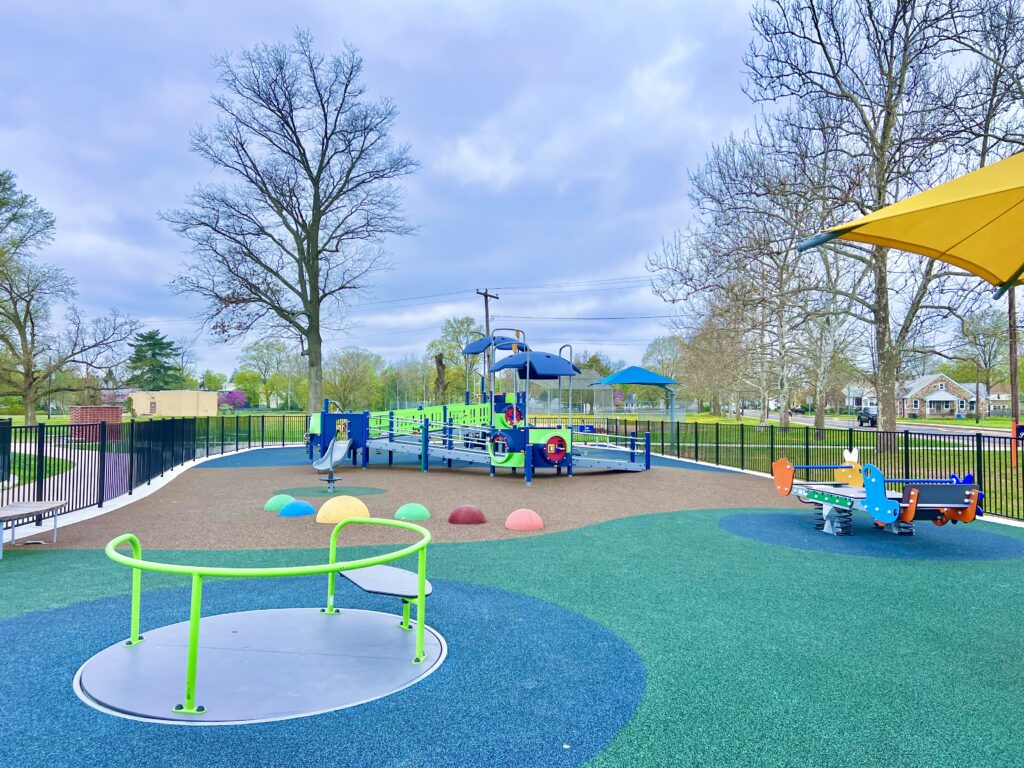 Note that there are two openings in the fence in the tot playground. There is one by the main playground entrance and there is one on the far side by the triple baby swing.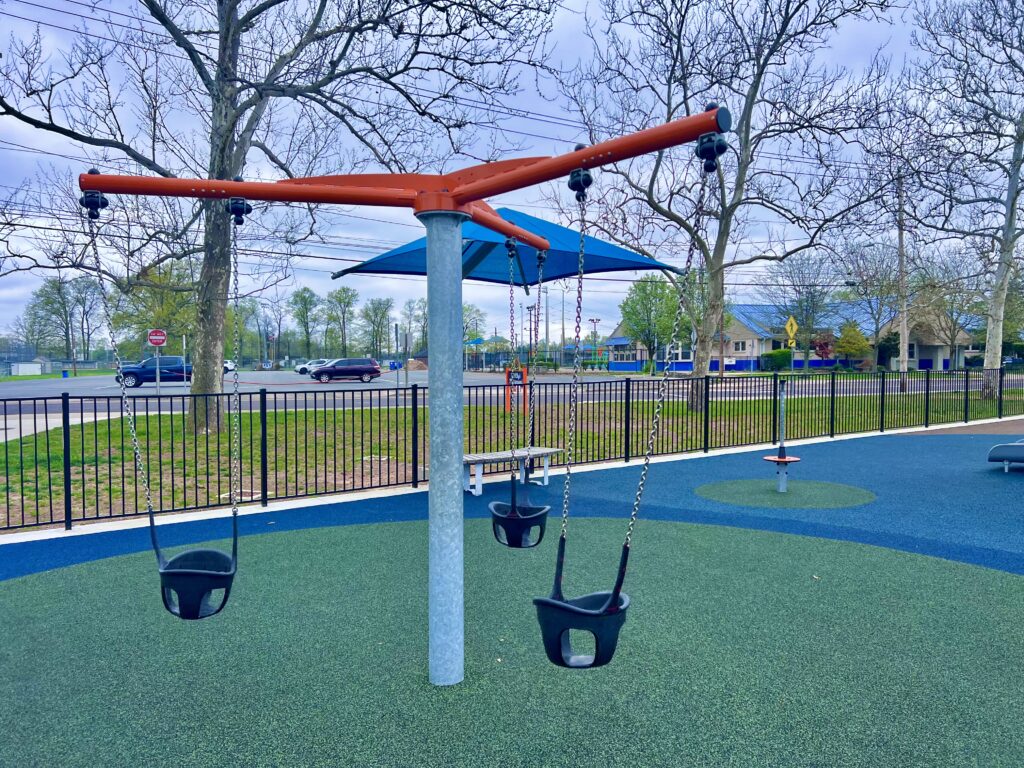 The tot playground also features a triple baby swing structure. This is pretty unique, as I've never seen one at any other playground in the region. It looks like tons of fun for tots small enough to fit in the bucket seats.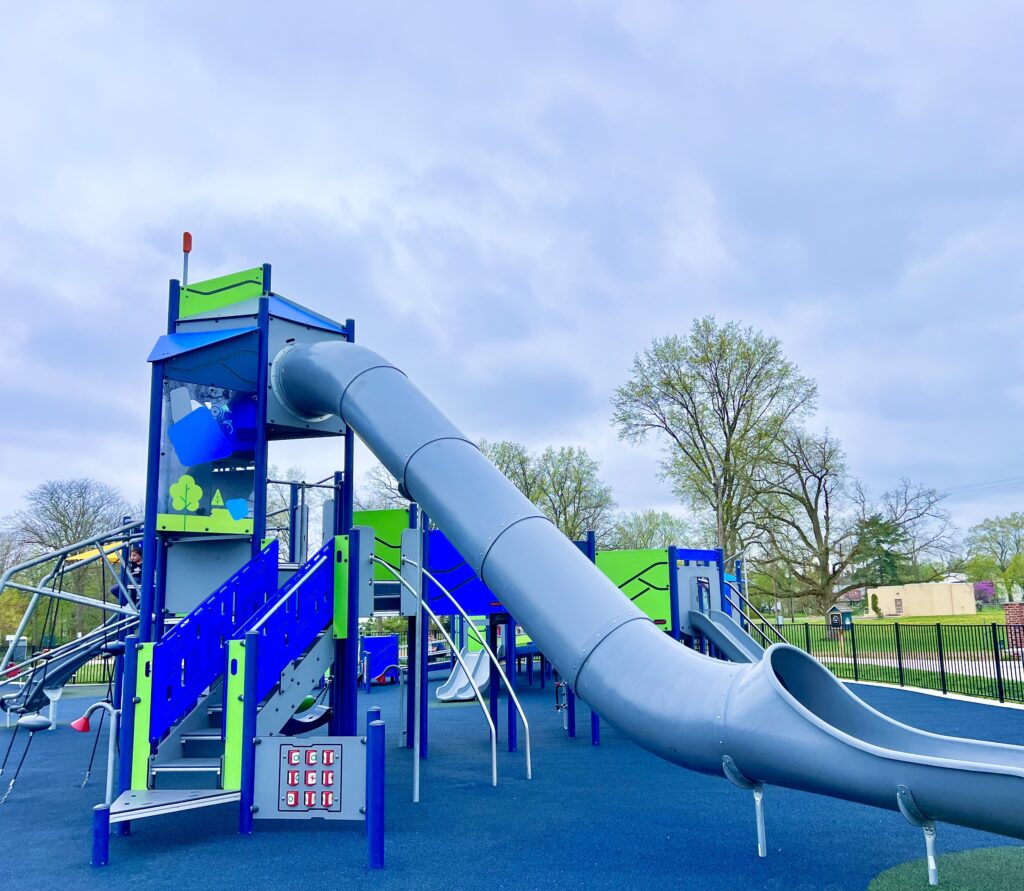 The main playground for older children is large with one main structure and a ropes climber / obstacle course. In the center of the rope obstacle course, there is a large web of ropes with a solid center.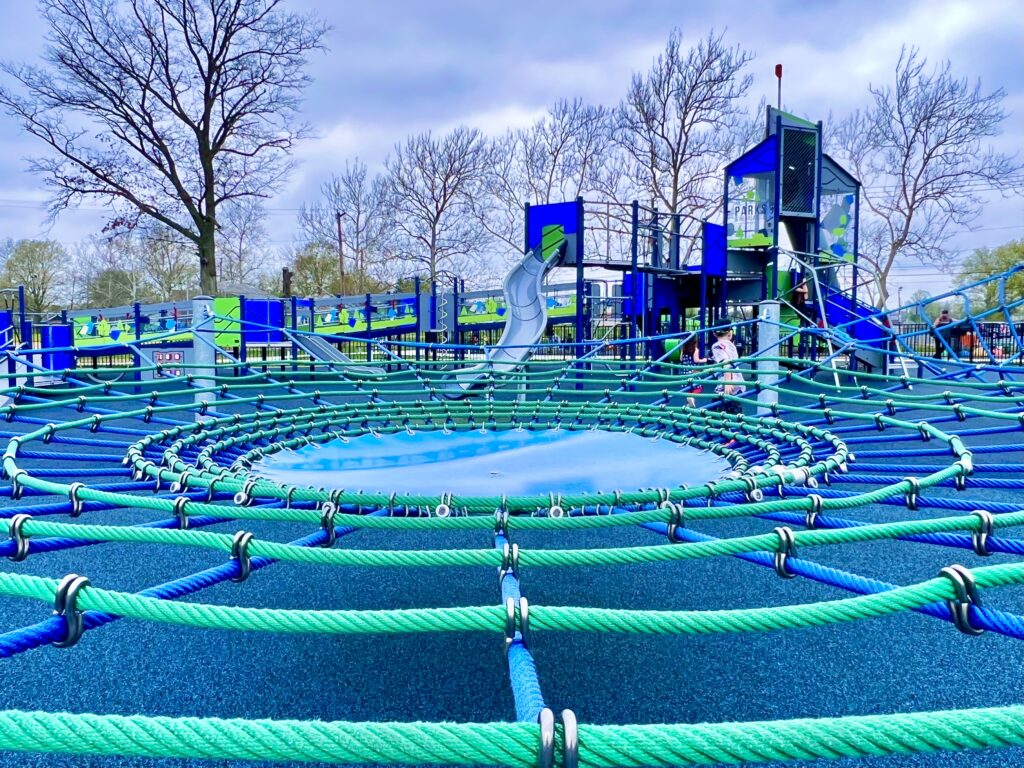 In addition to the main play structure and ropes obstacle course, there's also a long set of swings. The swings include dish swings, regular swings, and a unique two-seater swing.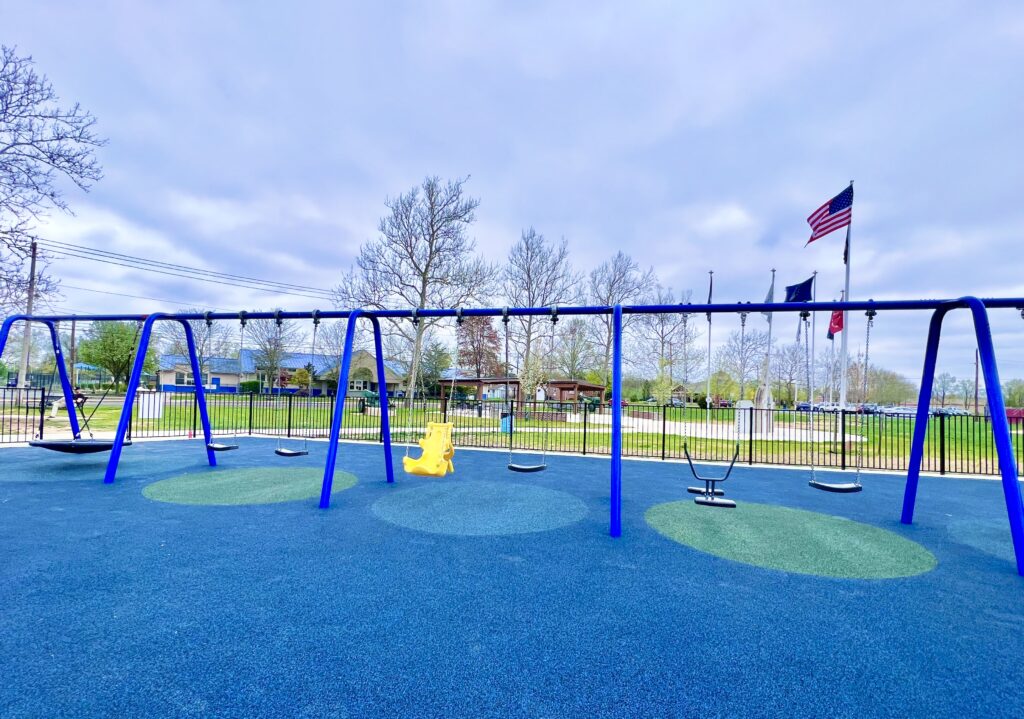 On one end of the playground there's a rope swing structure and two zip lines. The zip line start up on a small hill and can be quite bouncy.
Outside the playground fence, there's a walking path and even a Little Free Library.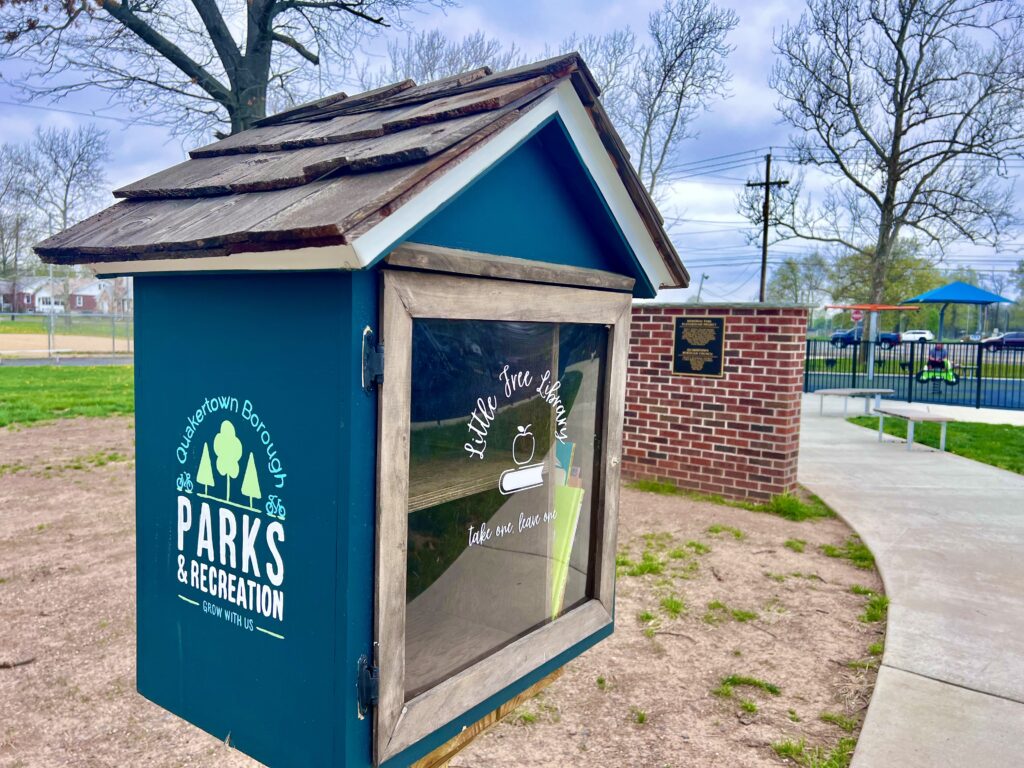 Looking for more amazing playgrounds in Pennsylvania?
Pennsylvania is home to tons of fabulous playgrounds, in addition to this park. Be sure to check out this list of amazing playgrounds in Pennsylvania. You'll find tons of playgrounds in Pennsylvania!