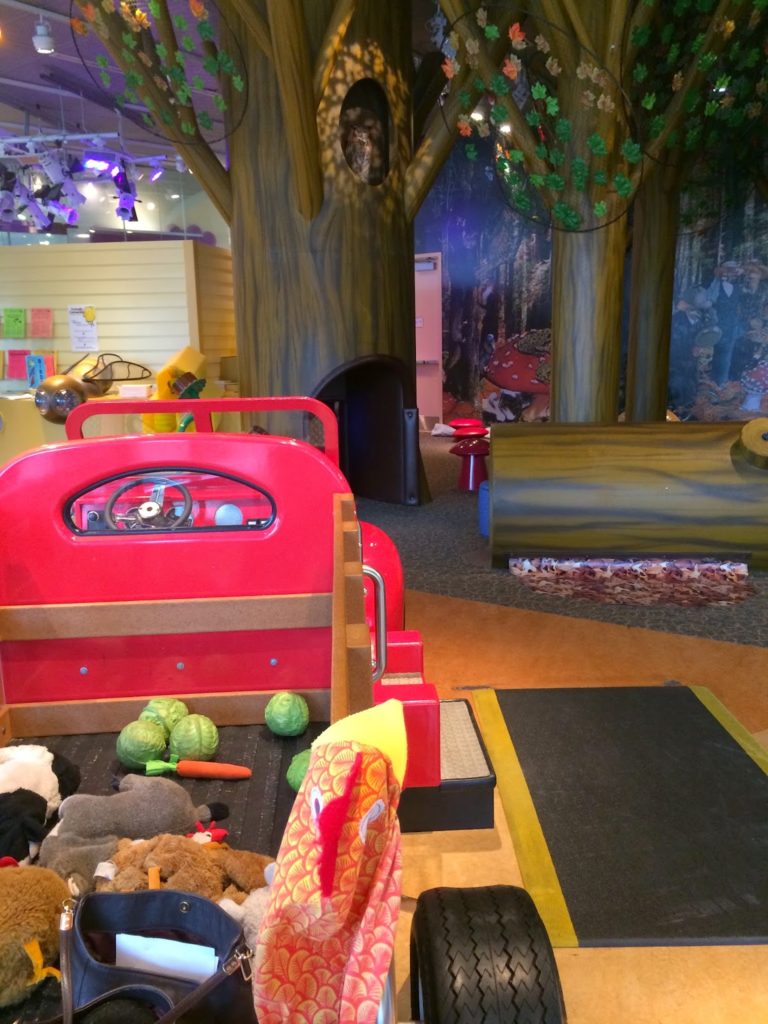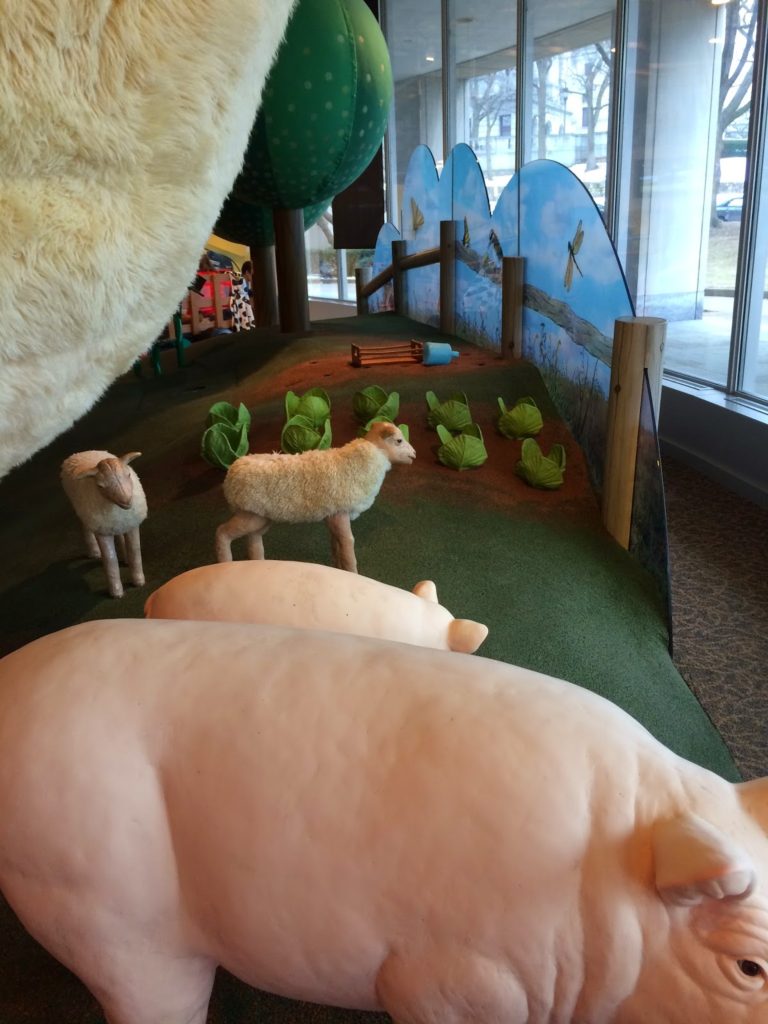 Curiosity Connection is a special section of the State Museum of Pennsylvania in Harrisburg. If you're traveling from Interstate 83, it's the 2nd Street exit that will take you into the city of Harrisburg. A few more turns, and you'll see parking along the street all around the circular museum. We were there on a Sunday morning and circled the block once before we found a parking space. There are also parking garages in the city. One nice reason to go on a Sunday is that metered parking in downtown Harrisburg is free on Sundays.
When we arrived at the museum, we found Curiosity Connection to be located right beside the front desk. There is an admission charge to the museum, but the three of us entered for under $20. We headed directly to Curiosity Connection, because the 3-year-old was very excited as soon as she saw it through the glass wall and doors.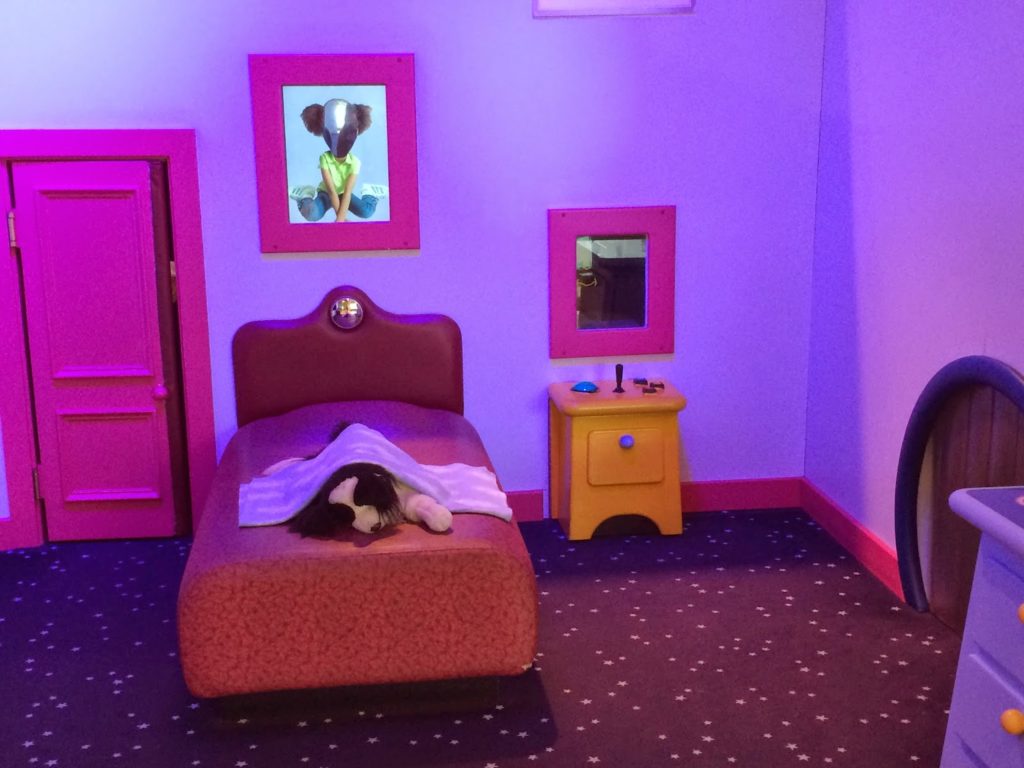 There are different sections of the play area, much like Storyville in Baltimore. There is a building materials section, bedroom / house, forest, farm, school bus, and automobile section. The 3-year-old started with the house and immediately went through a small door that adults could not easily fit through. I didn't realize that it was a tunnel that led to a couple of different places, so I waited for her to return to the bedroom play area, and she didn't. The play area isn't very big, so it didn't take long to find her when she came out in the forest.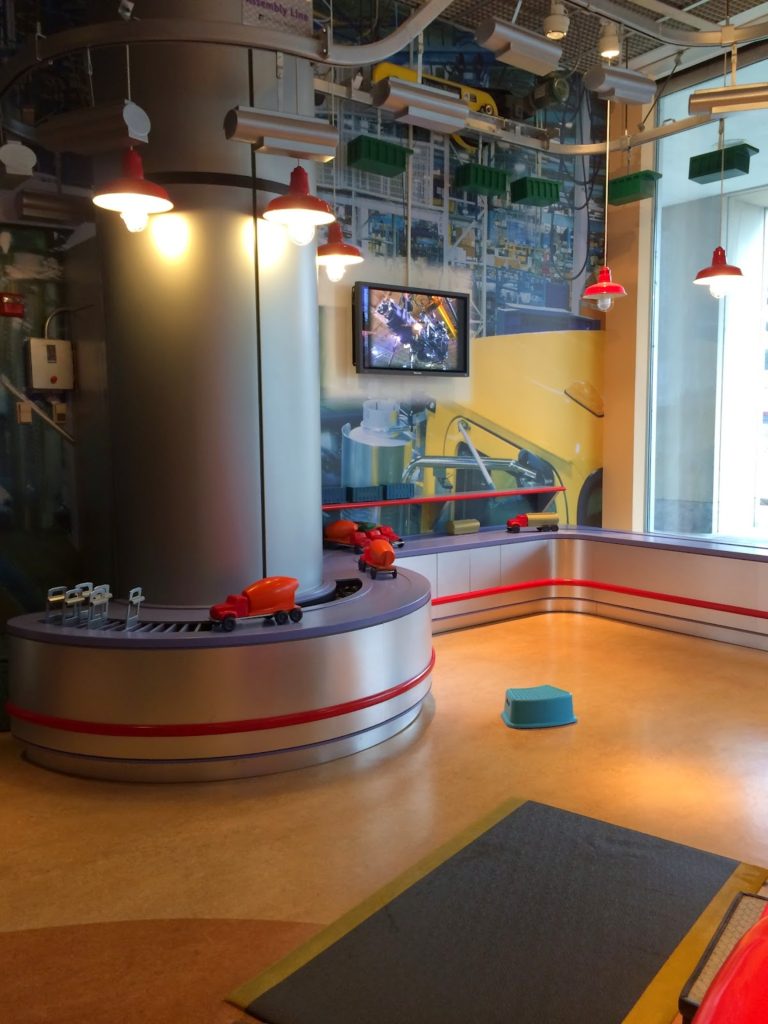 The play area was decorated for winter, with a special winter section for building a snowman with large stuffed white balls and an area where the kids could pretend to ice skate. The trees in the forest were snow covered at their roots, and there were a few woodland creature costumes as well as a snowflake costume, which the 3-year-old loved and refused to take off. We played in Curiosity Connection for about a half hour, and then decided to walk around in the rest of the museum, since that was included in our admission.
The escalators to the three other floors of the museum were a hit with the 3-year-old. She also enjoyed the top floor which had the prehistoric animals, fish, large mammals, and small critters. Older children may also enjoy the collection of wagons, stagecoaches, and the airplane. There was also an interesting exhibit of an archaeology dig site.
Things to Remember:
1. Conveniently, there's a family bathroom inside Curiosity Connection.
2. The museum is really close to the Capitol Building, so if the weather is nice, it'd be a great walk.
3. Curiosity Connection is only for children five and under, so make arrangements for older children.