JayDees Family Fun Center is located right off of Interstate 81 in West Virginia.  It is a short drive from Hagerstown, Maryland and only a few miles south of Martinsburg, West Virginia.  Be sure to check their hours before visiting, as they are closed on Saturdays.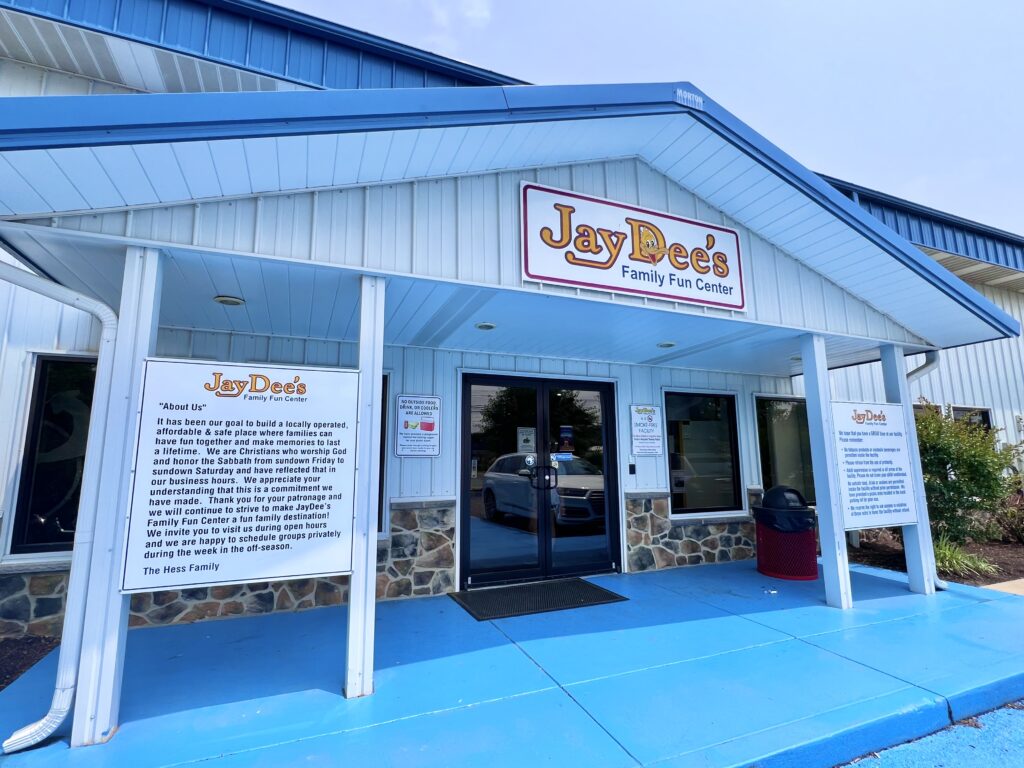 The Fun Center is full of activities for families with children of various age groups. JayDee's activities include an outdoor water park, go karts, indoor jungle gym, mini golf, batting cages, and a train ride.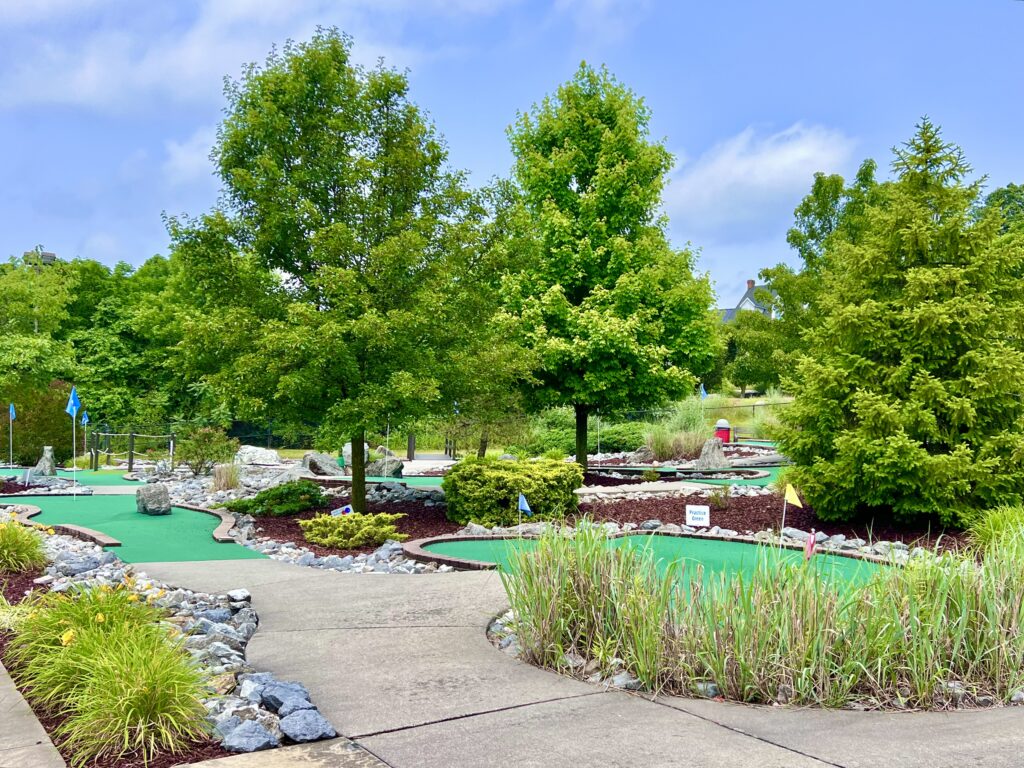 Outdoor Water Park
There are a few different play packages available to choose, and they can be purchased at the main counter upon arrival. The back door will lead you to the outdoor activities, including the water park.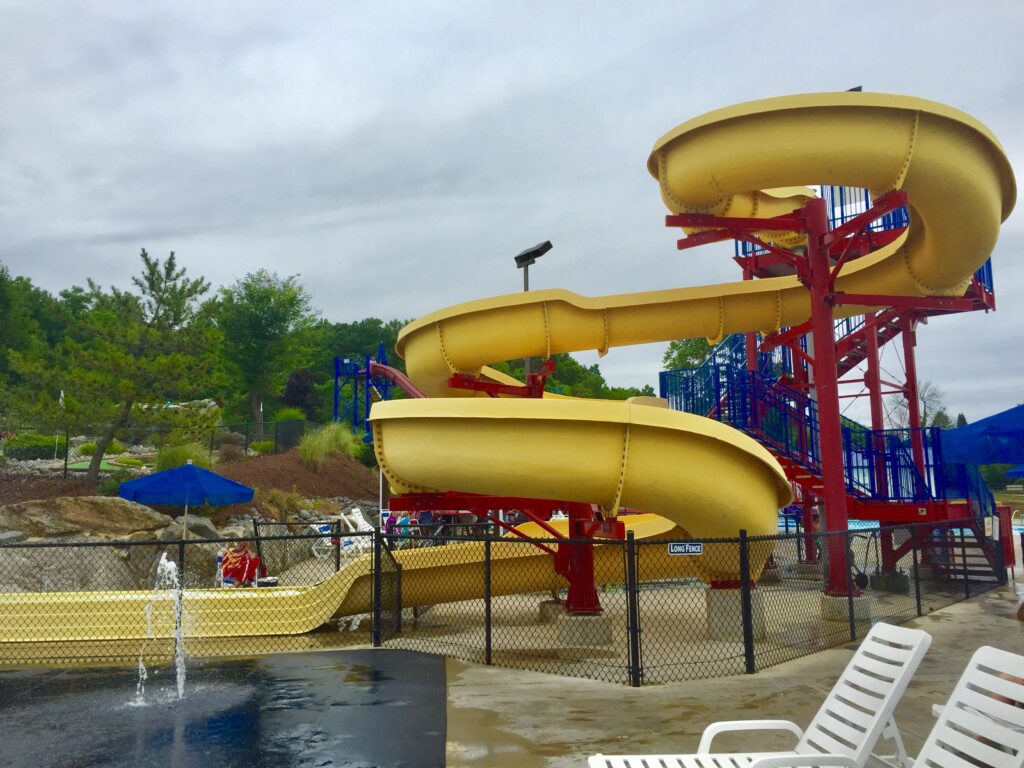 There are changing rooms at the entrance to the water park, and these rooms have a small bench.  There's also tables with umbrellas.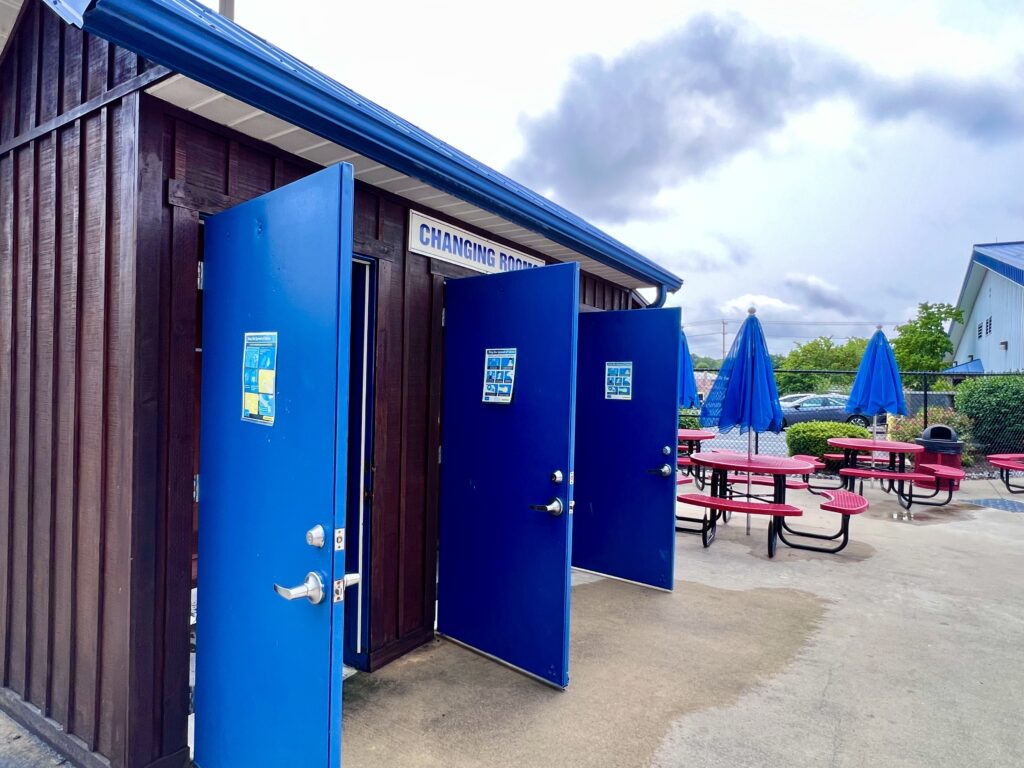 The water park consists of two main areas: the splash pad and the pool.  The large red slide exits into the pool, while the large yellow slide has a splash down area.  For height requirements for the slides, see JayDees website.
This makes the yellow slide perfect for kids who are not comfortable swimming in deep water yet.  A third, smaller slide, exits into the pool and is small for children not yet ready to use the large slides.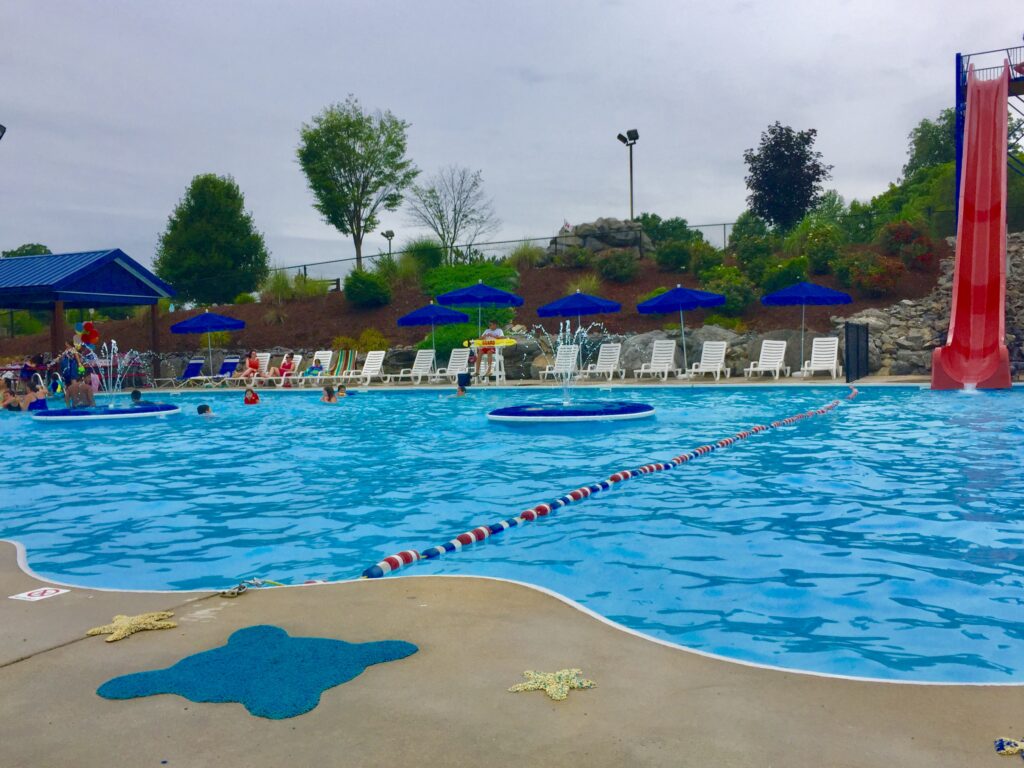 The main pool area is 3 foot deep everywhere.  There are many loungers and umbrellas for shade.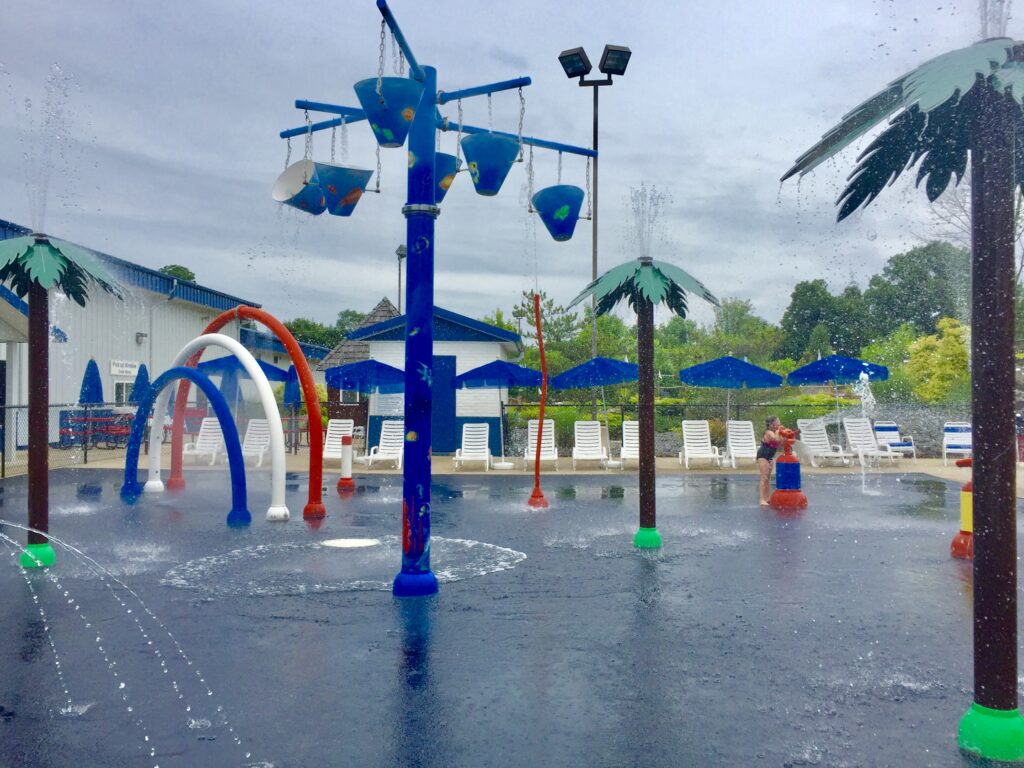 JayDees Arcade
The arcade includes a wide-variety of games. An arcade card is needed to play the games. At certain times during the week, there are packages that can be purchased for unlimited play.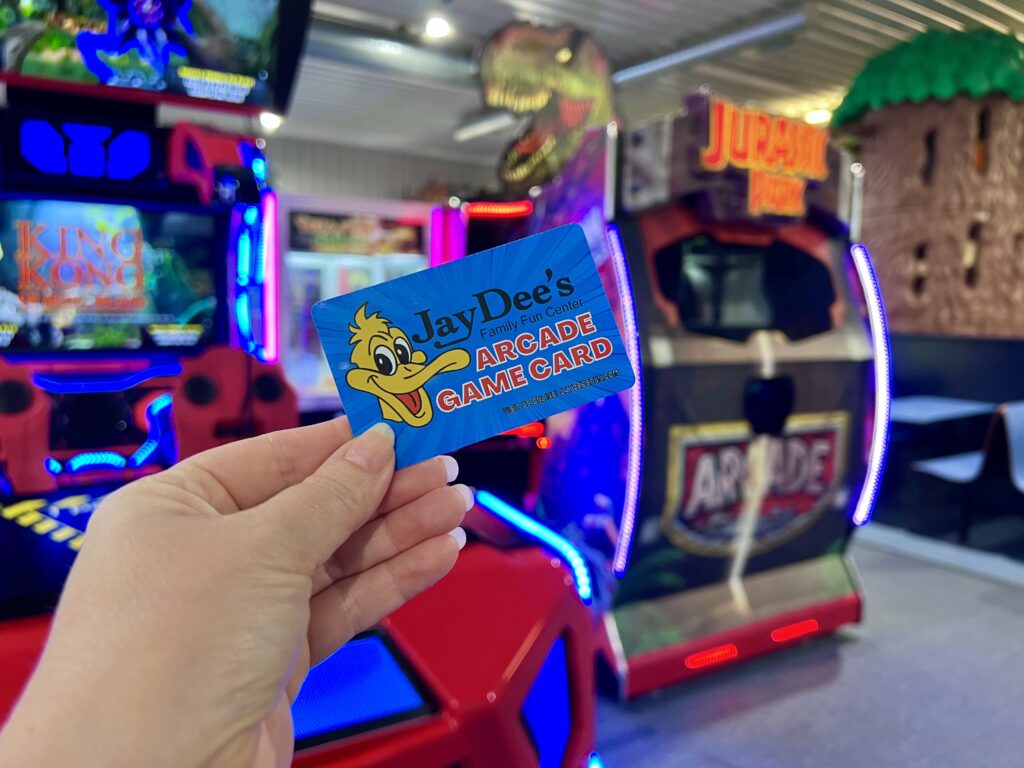 There's also an indoor jungle gym area beside the arcade. Access can be purchased separately, or is part of a VIP kids package.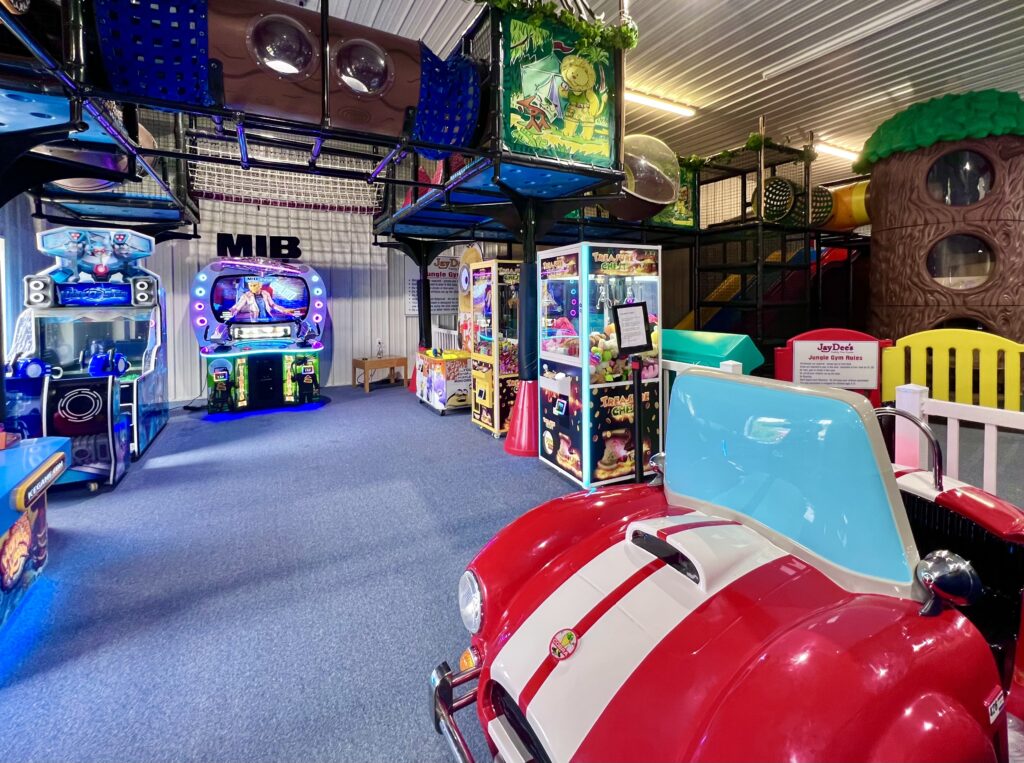 JayDees Cafe
There is a cafe inside JayDee's Family Fun Center. It offers a variety of snacks and some hot food.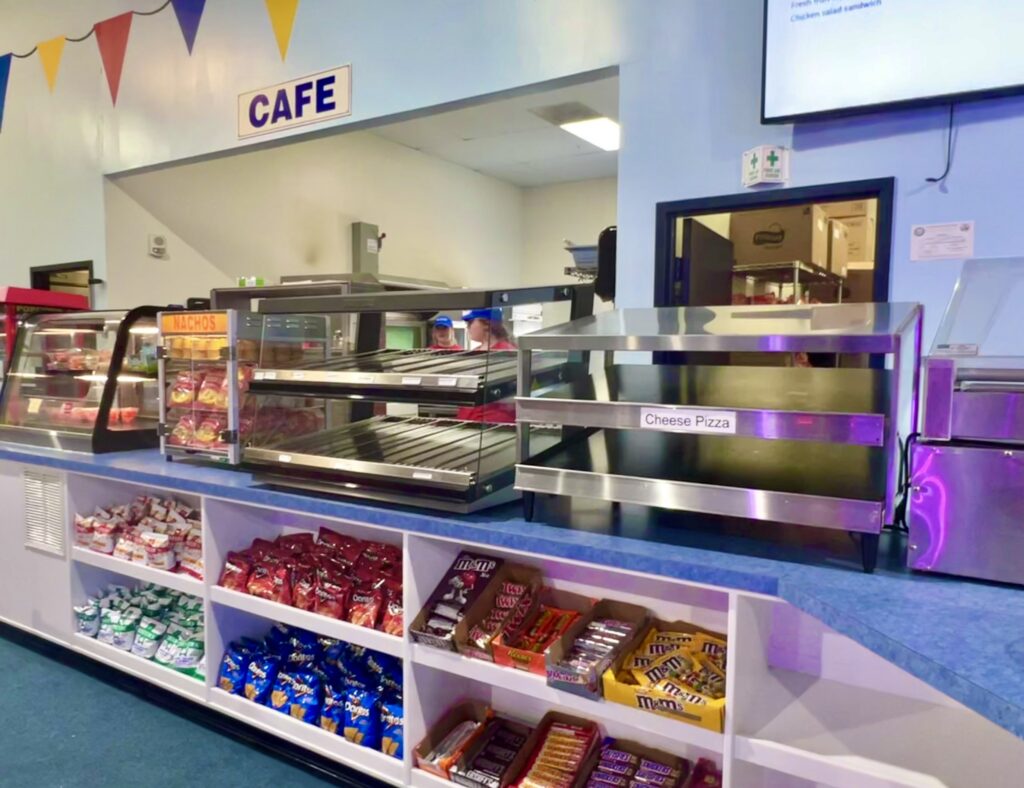 Tips for Visiting JayDees
 JayDee's is CLOSED on SATURDAYS.  Yes, you read that right.  Check their website for their hours.
Get there early, the parking lot and the lounge chairs fill up fast on hot days.
 Enjoy the red slide, but lots of water to flies in your face!
Looking for more water parks in the mid-Atlantic Region? Check out this list of water attractions!