JayDees Family Fun Center is located right off of Interstate 81 in West Virginia. It is a short drive from Hagerstown, Maryland and only a few miles south of Martinsburg, West Virginia. The Fun Center is full of activities for families with children of various age groups. For our visit on a Sunday in July, we focused on the water park and the arcade. There are also these additional activities: go karts, indoor jungle gym, mini golf, batting cages, and a train ride.
Outdoor Water Park
When we arrived, we got our wristbands to enter the water park. There is a fee for the water park in general, and then for a couple extra dollars you can have access to the water slides. We decided to get water slides in our passes too, since all of us were interested in trying the Viper slide and the yellow twist slide. The Viper is the tall, steep, red slide.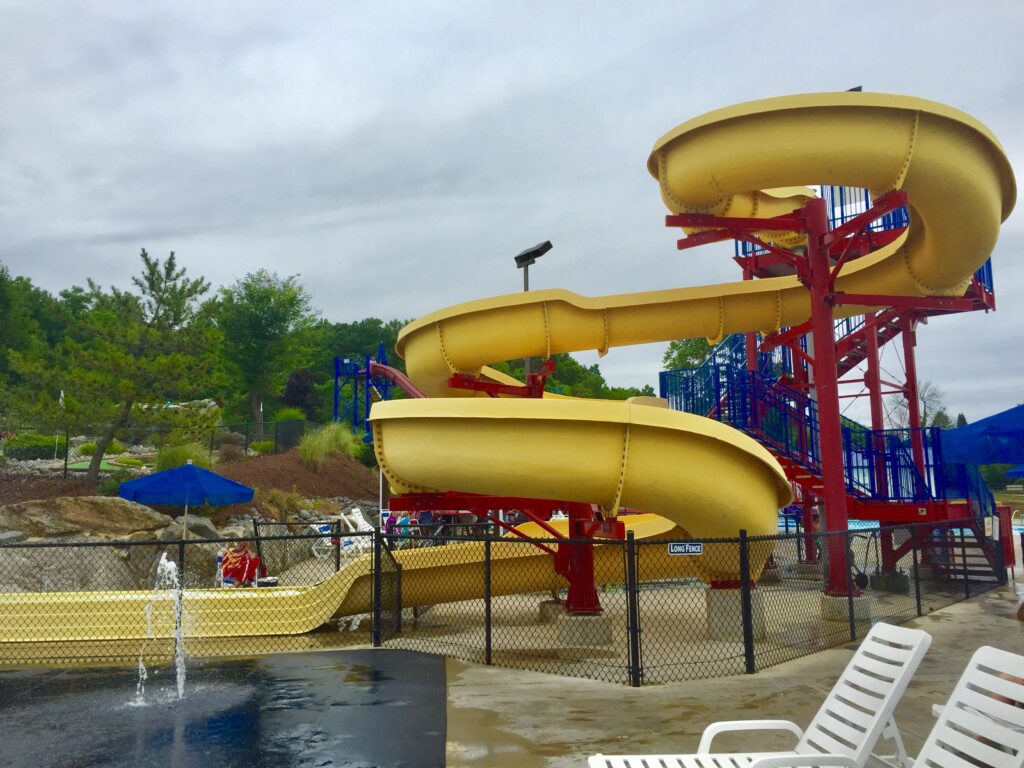 There are changing rooms at the entrance to the water park, and these rooms are big enough to get three girls changed and ready. The water park consists of two main areas: the splash park and the pool. The large red Viper slide exits into the pool, while the large yellow slide has a splash down area. This makes the yellow slide perfect for kids who are not comfortable swimming in deep water yet. The third slide also exits into the pool and is small for children not yet ready to use the large slides.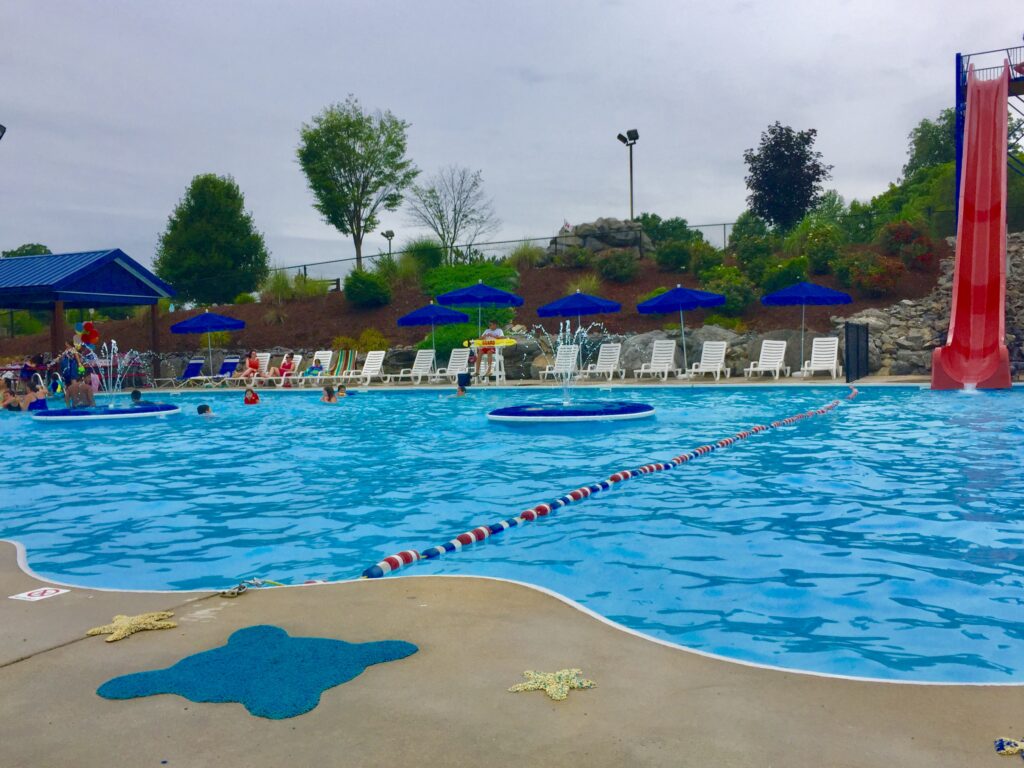 We had a 4-year-old and an 8-year-old along for the trip, and they both had plenty of fun things to do for their age group. We spent a lot of time in the main pool area, which is 3 foot deep everywhere. This allowed our 4-year-old to feel comfortable, as there is no deep water she could wonder into. They alternated between playing in the pool and going down the large yellow slide.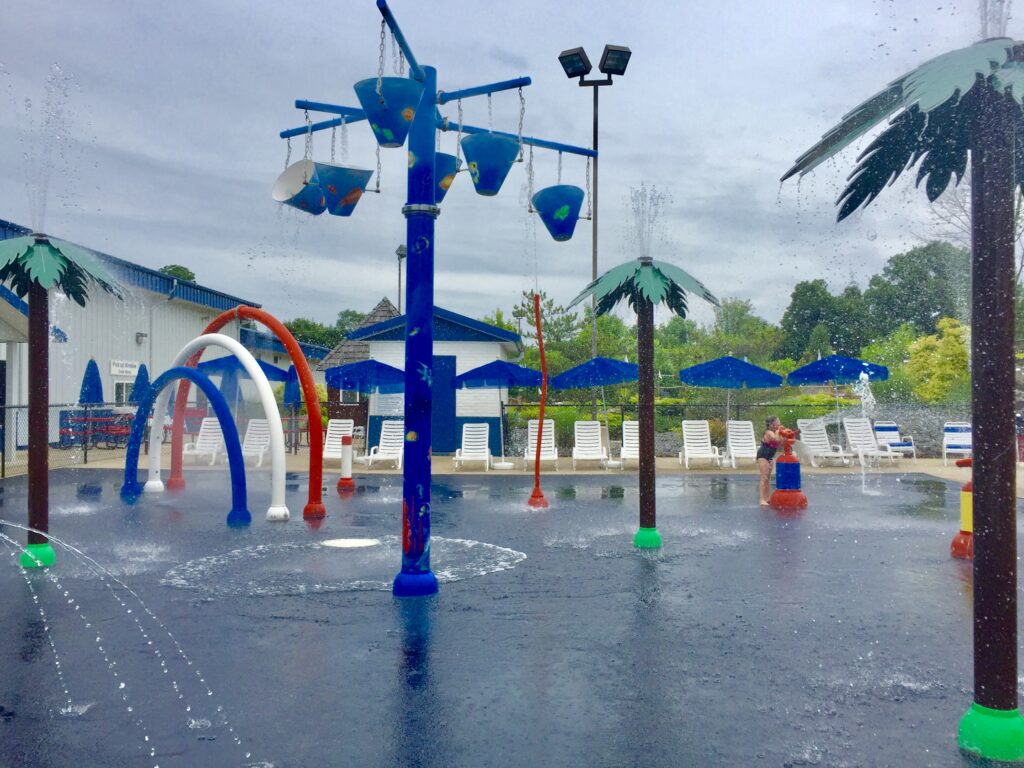 JayDees Arcade
After a couple hours in the water park, we changed and played a few arcade games before leaving. It was a nice way to have a little bit more fun before we left for the day. Both kids got plenty of tickets to turn in for some little prizes to play with on the way home.
Tips for Visiting JayDees
 JayDee's CLOSES on SATURDAYS.  Yes, you read that right.  Check their website if you don't believe me.
 Get there early, the parking lot and the lounge chairs fill up fast on hot days.
 Enjoy the Viper slide, but lots of water to flies in your face!
Looking for more water parks in the mid-Atlantic Region? Check out this list of water attractions!