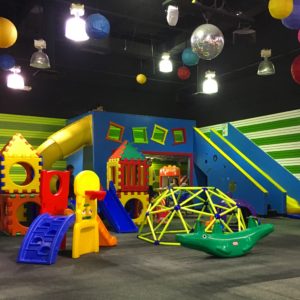 Five Stone Kids is located in the Lebanon Valley Mall in Lebanon, Pennsylvania. It is an indoor play place and bookstore for kids. We visited on a Saturday afternoon, when the weather wasn't cooperating for outdoor play. It costs $5 per kid per day to play.
The play space includes room to run around, with tons of toys for climbing, sliding, and pretend play. One corner of the play space includes a slide complex, with a twisting slide and a straight slide. There's also a play kitchen, smaller slide structure, a rock climbing structure, a ball pit, pretend post office and much more.
Since Five Stone Kids is located inside a mall, there are options for snacks and meals nearby. We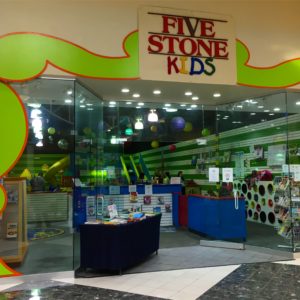 opted to take a break from playing and get a slice of pizza. My daughter also wanted a pretzel from Annie Anne's is located right beside Five Stone Kids. After taking a break and eating, we headed back in to play some more.
Things to Remember:
Socks are required to play.
Five Stone Kids also hosts birthday parties. A great option for winter birthdays.
Plenty of food options are available, and you can come and go throughout the day.
Looking for more indoor play options? Check out this post.