Hands-on House Children's Museum is located near Oregon Pike in Lancaster, Pennsylvania.  It's an interactive play space for children focusing on pretend play. 
Admission is one price to play all day.  Find their admission prices and policies on their website. There's an indoor and outdoor area for play.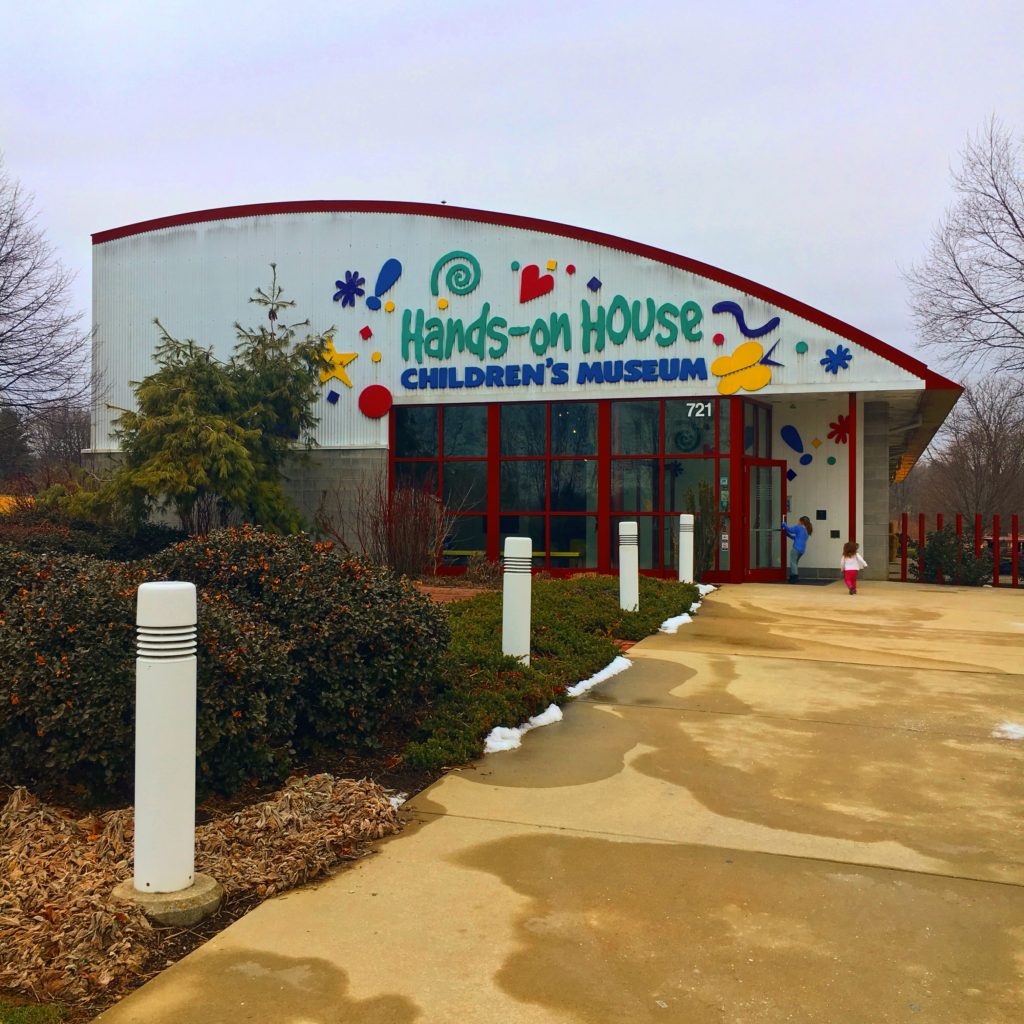 There are multiple sections with different themes inside Hands-on House.  The themes include the outdoors, construction jobs, dress-up, store, and farm. 
Each section has multiple interactive items for kids to explore, play, and learn.  The first section upon entering has a tree and beehive kids can crawl through.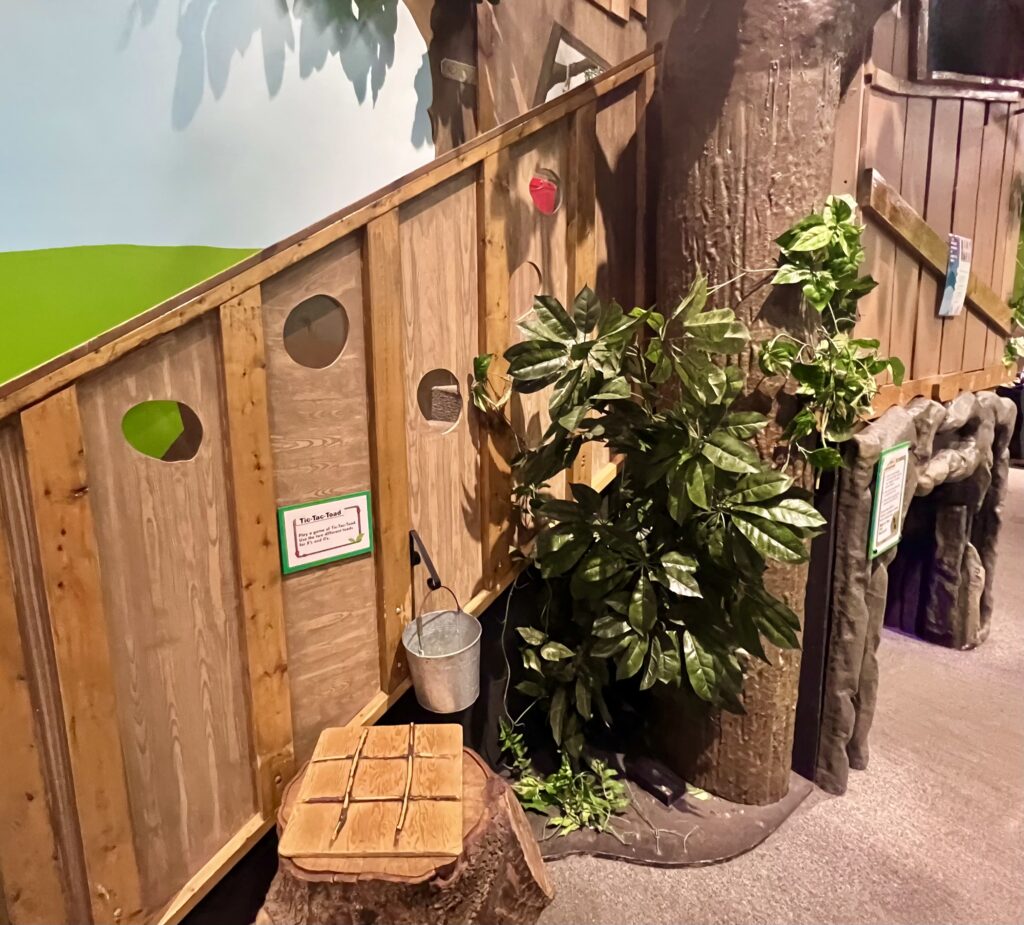 This area also includes a sandwich shop, florist, and ice cream shop. There's plenty of pretend food to make sandwiches to order and create huge ice cream cones.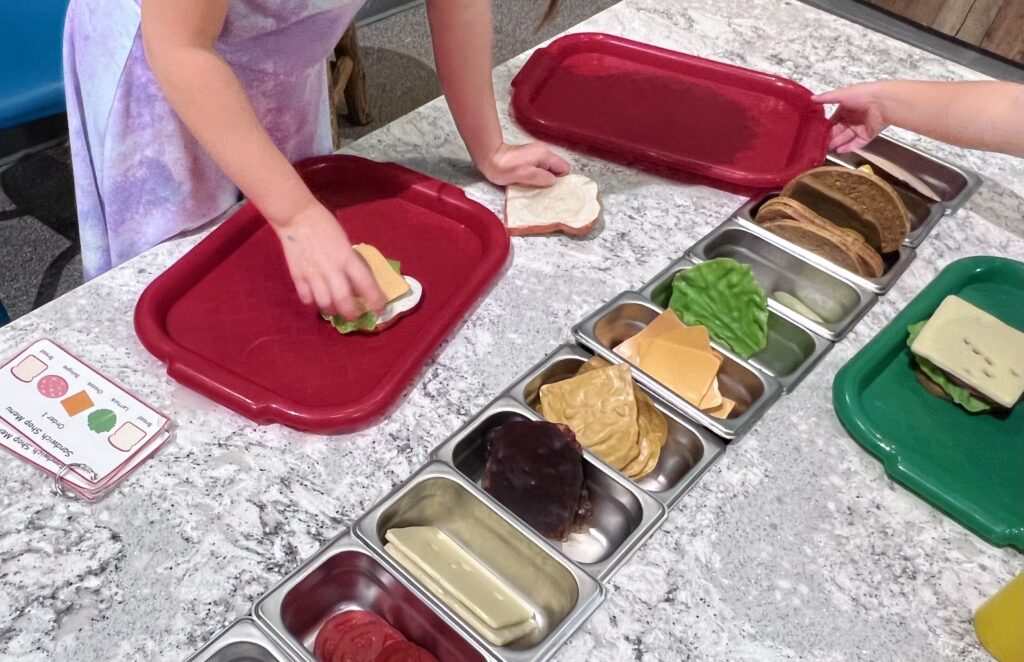 The next section of Hands-on House is a farm.  There is a real tractor kids can sit on, an egg hatchery, and a place to feed a pretend pig and cow.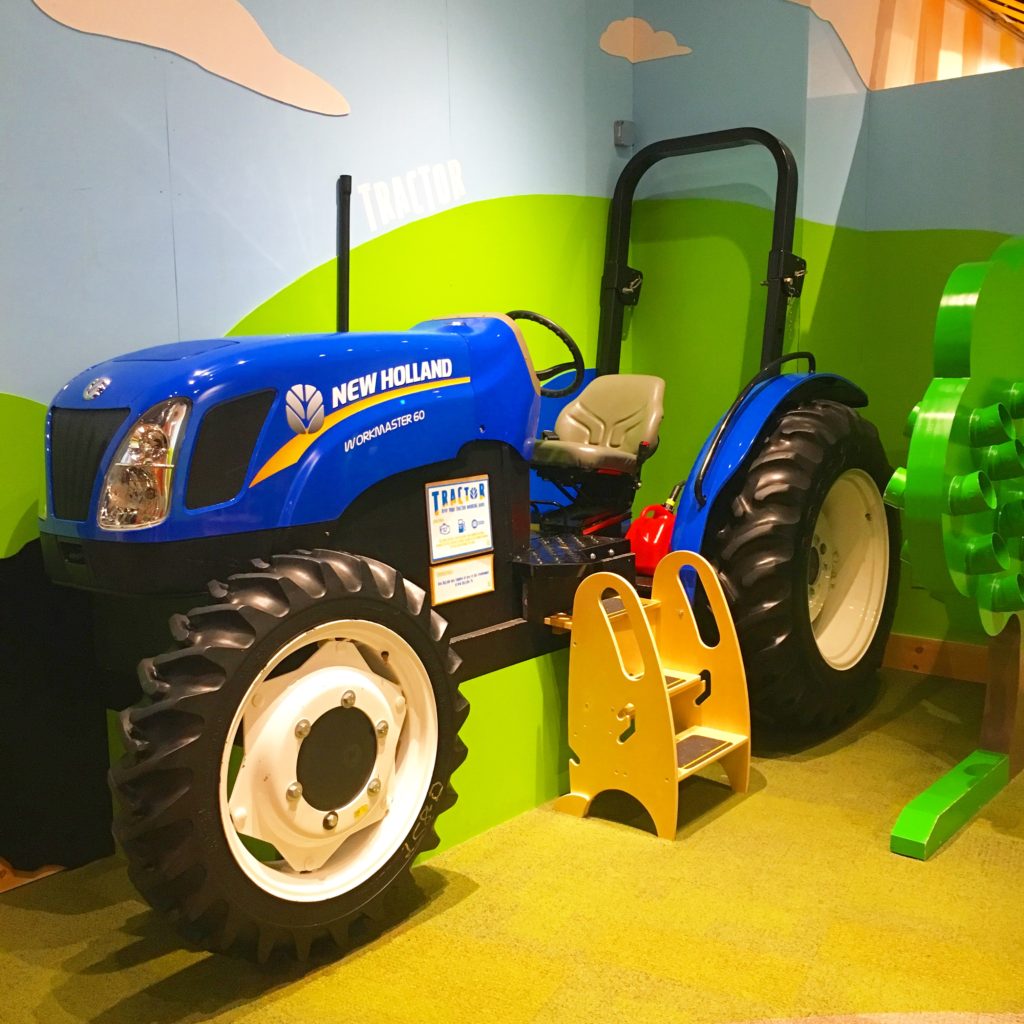 The kids loved picking apples and corn. They can also move around the "feed" for the animals.  There's a second story loft that they can climb and move the "hay" from the loft to the ground where the animals are located.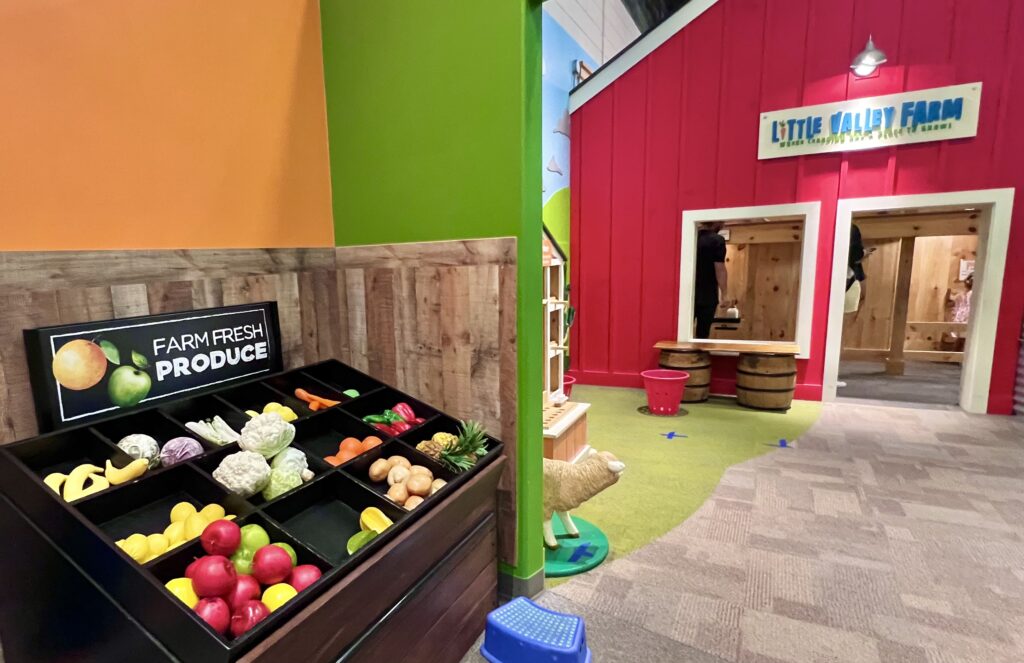 Finally, the back of the Hands on House is dedicated to construction.  There's a crane they can load with bricks and see how far they can raise them. There's also a plumbing, electrician, and masonry area where kids can learn about each of these jobs and pretend to complete tasks.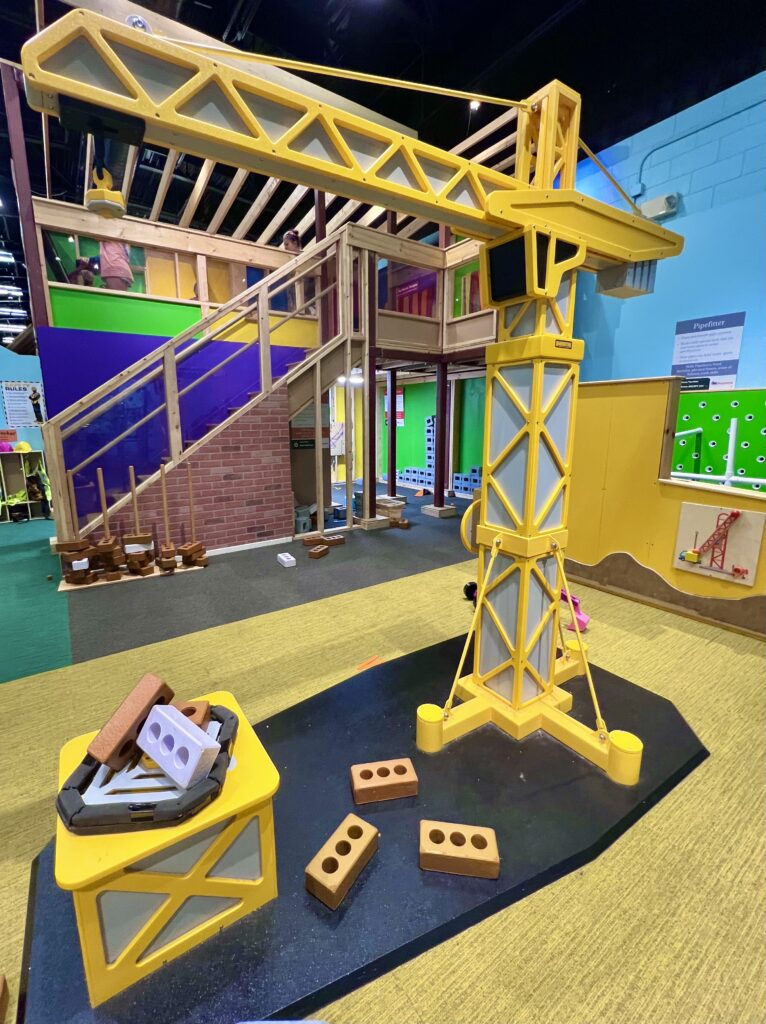 To show kids how an HVAC system works, there's a maze of clear plastic tubes that illustrate how air moves through the system, using puff balls.
Watch out! The puff balls go flying out of the system at different exit points. The puff balls are soft, and the kids can watch them move through the system.
Hands-on House Art Room
The indoor play space also has an art room that's open specific hours during the open play time. Each day, there are different art activities. On the day we visited, there was a balloon painting station. Kids rolled the balloons in paint to create a unique print on their papers.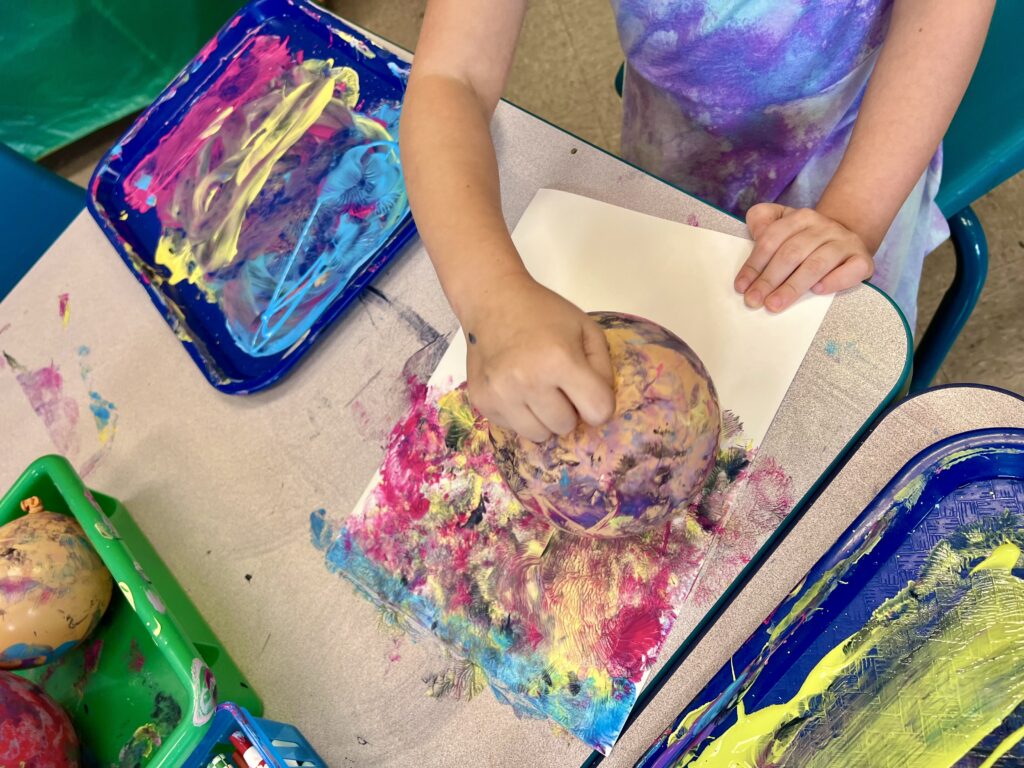 Mason's Adventure Garden
In addition to the indoor exhibits, there's also an outdoor garden area with play opportunities.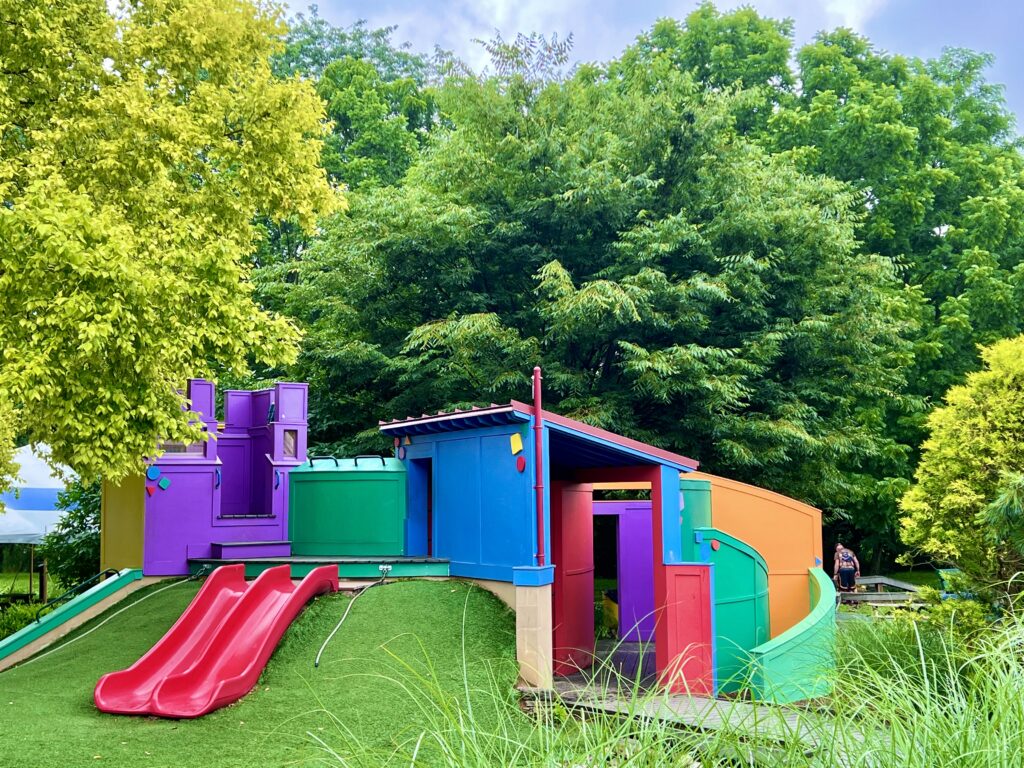 There's playhouses with slides and ropes, a construction trucks area, and a maze. Many trees are throughout the garden, providing areas of shade.
Tips for Visiting
Admission is for all day, so you can leave and play outside if the weather is nice.
Check out their website for special hands-on events and activities in the Clubhouse.
Check out these other kid-friendly places to visit in Lancaster