This post about things to do with kids near Lancaster has affiliate links. Meaning, at no additional cost to you, Been There Done That with Kids may earn commissions for purchases made through links in this post.
Lancaster, Pennsylvania is filled with kid-friendly activities and attractions. It's a great place to vacation, especially when the kids are younger, as it's easy to reach from most mid-Atlantic locations. This list includes 20 things to do near Lancaster, Pennsylvania with kids!
Be sure to check out some of the unique lodging options at the end of this list.
Dutch Wonderland
Dutch Wonderland is an amusement park for children, located along Route 30. There's plenty of kiddie and family rides to enjoy.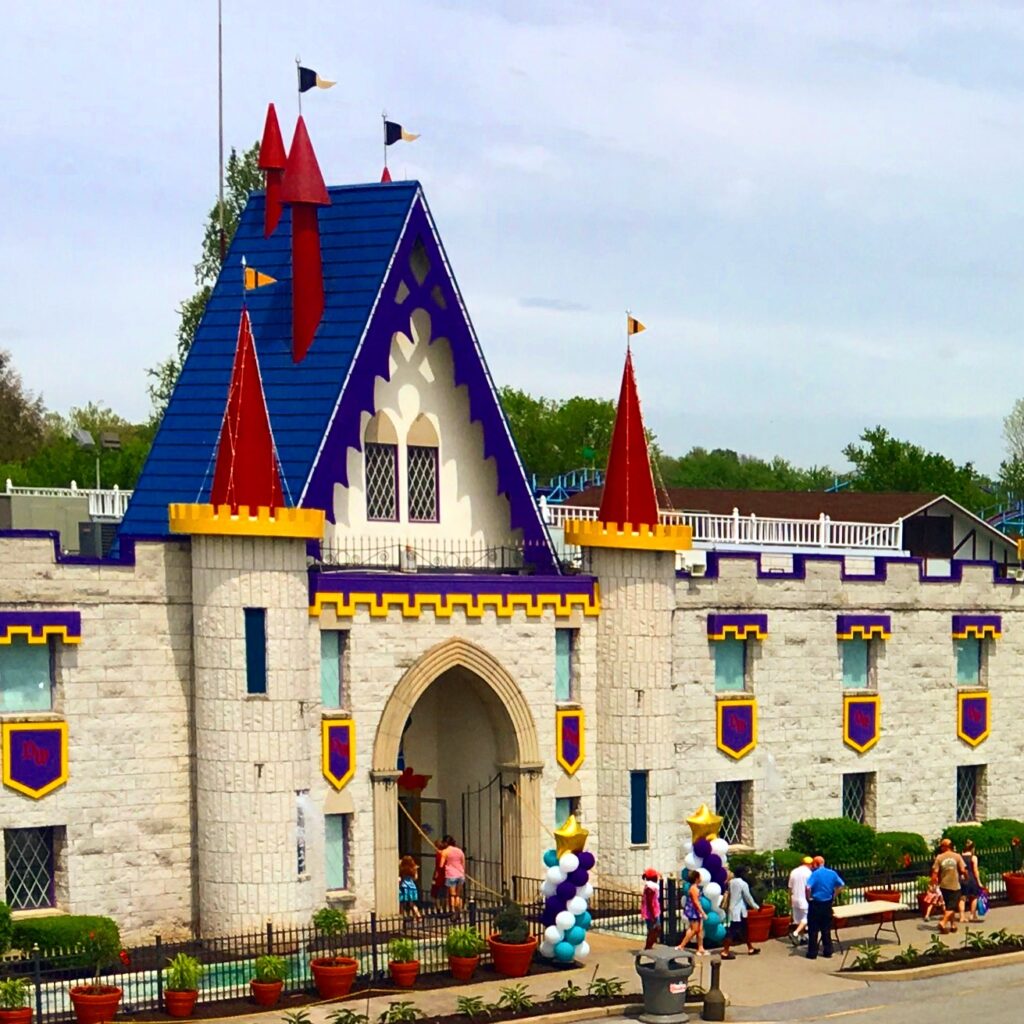 The park caters to kids from age 2 to age 12. The park usually opens in late spring through their holiday season, Dutch Winter Wonderland. Check their website for hours.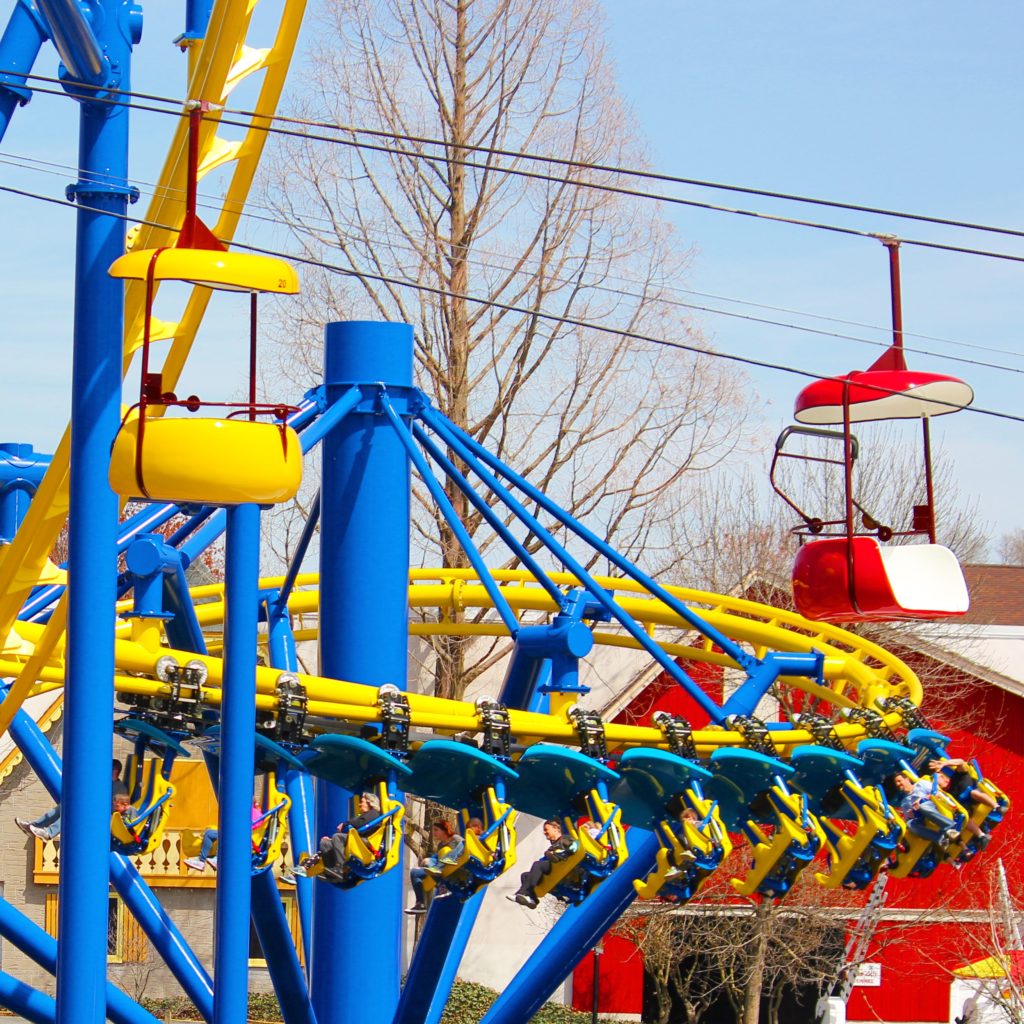 Find more information about Dutch Wonderland here.
Cherry Crest Adventure Farm
Cherry Crest Adventure Farm has something for everyone in the family. It's located in Ronks, which is close to Lancaster. Cherry Crest typically opens in late spring and closes near Halloween. Check out their website for operating dates and times.
Be sure to leave plenty of time in your day to visit this farm. We usually spend all day here!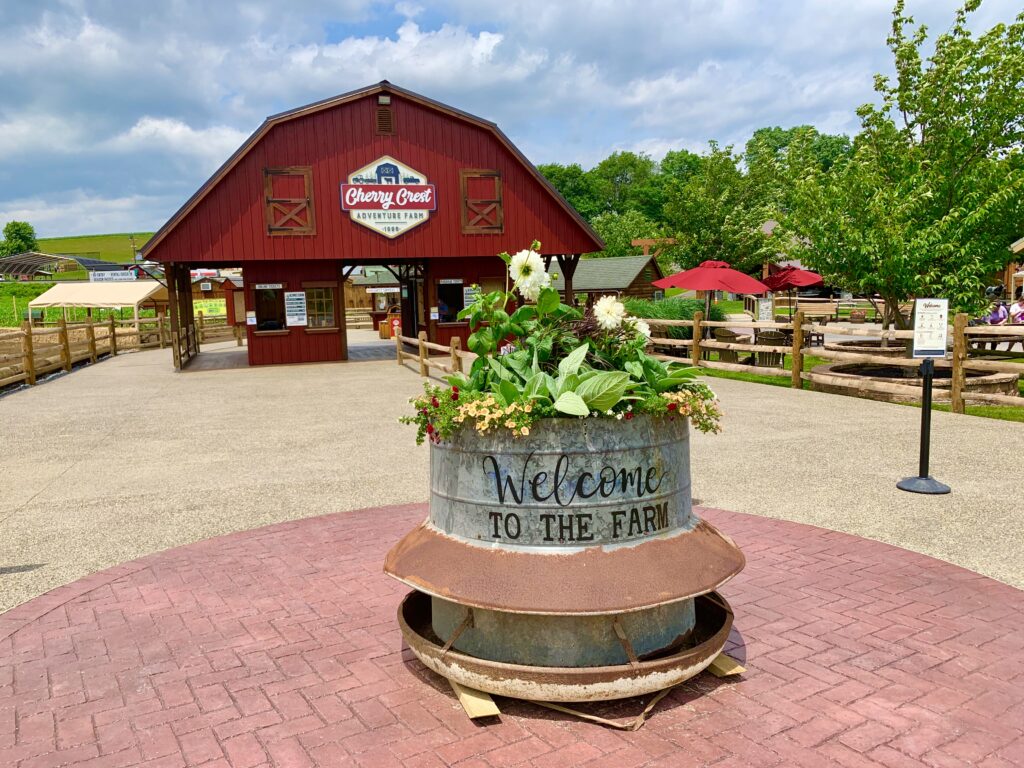 Whether it's exploring Sproutsville, their kid-size village, feeding goats, holding baby chicks, completing the challenge course, or apple blasting (shooting apples out of a canon), everyone will find something to do. There are even hammocks to relax in with an amazing view of the Strasburg Rail Road tracks.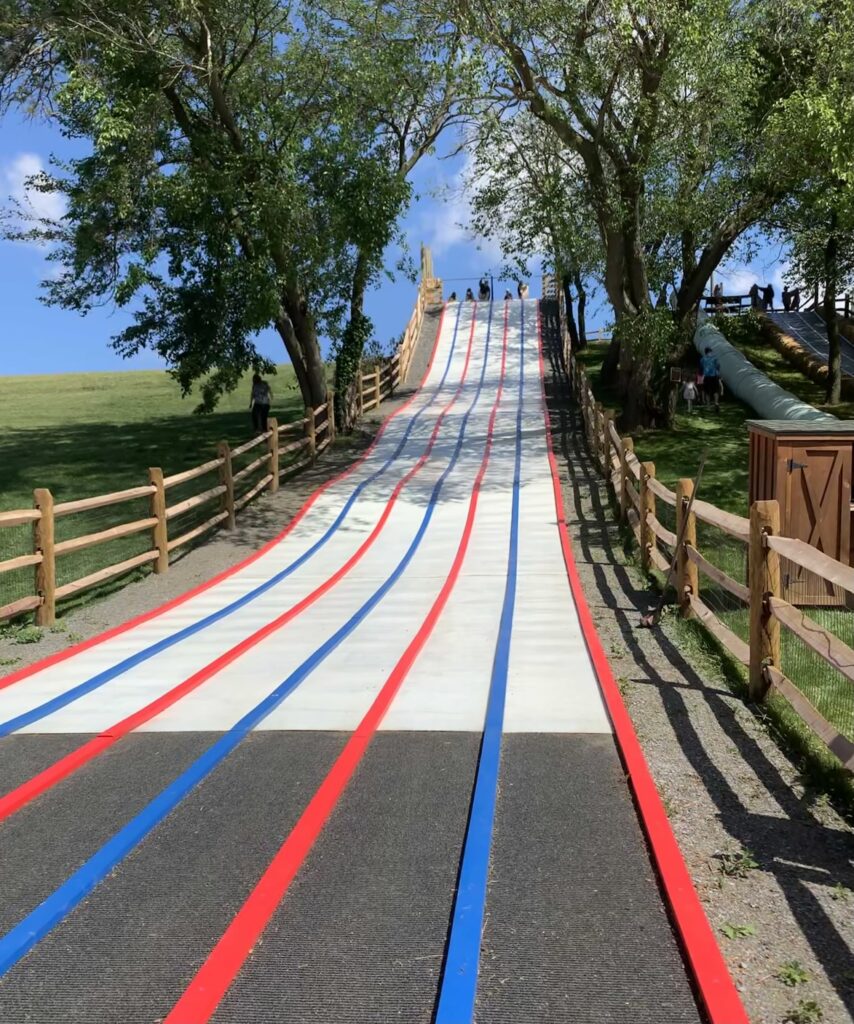 Find more information about Cherry Crest Adventure Farm here.
Strasburg Rail Road
Strasburg Rail Road features train rides through the countryside. The rail road typically offers special events throughout the year, including a train ride with Santa and even an event with Thomas the Tank Engine.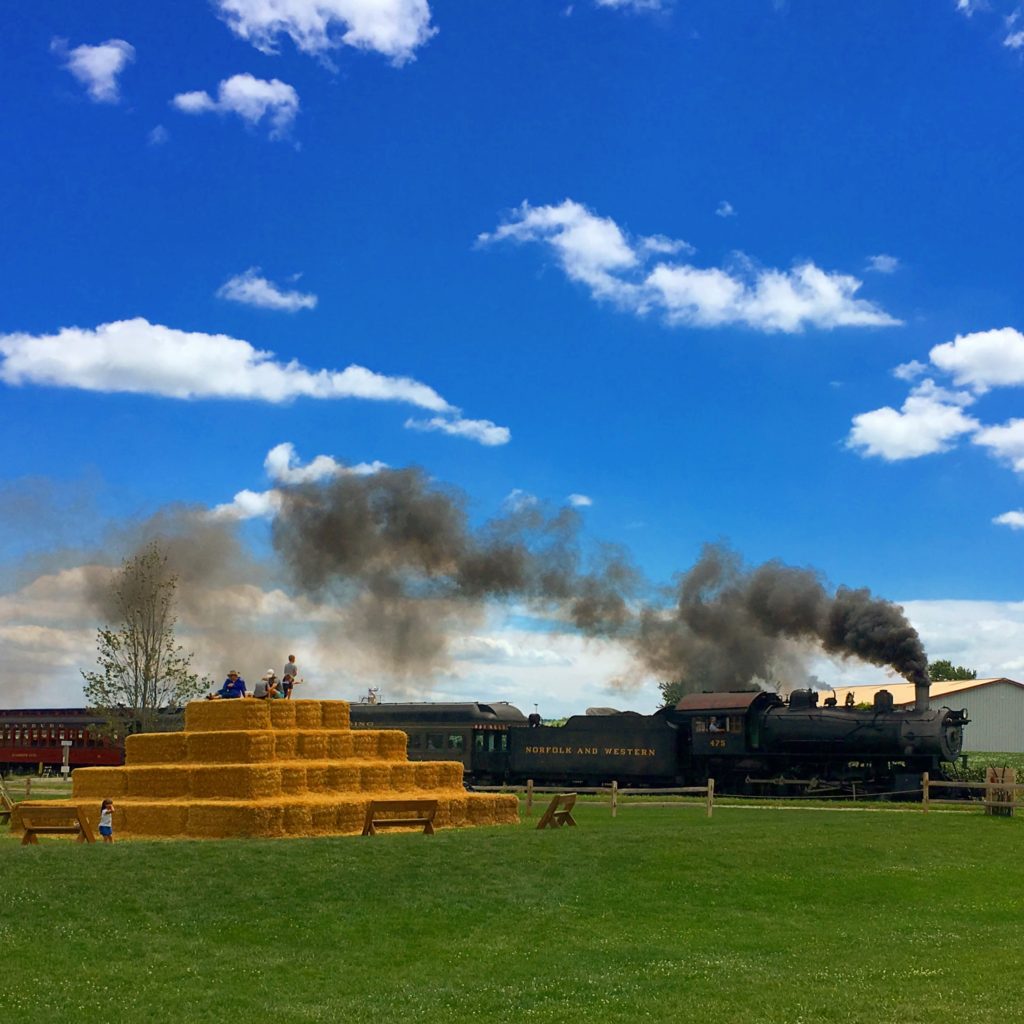 Go 'n Bananas
An indoor amusement park and arcade, Go 'n Bananas features bumper cars, ballocity, ropes course, laser tag and much more! It's a great escape on a rainy or really hot day, and they also serve hot food at their snack bar. Check out their options for all ages, including tiny tots.
Tiny Town
Tiny Town is a complete indoor village for kids. Each of their luxury playhouses contains all of the accessories needed for imaginative play. Check out their creative events such as their "drive-in movie" and date nights.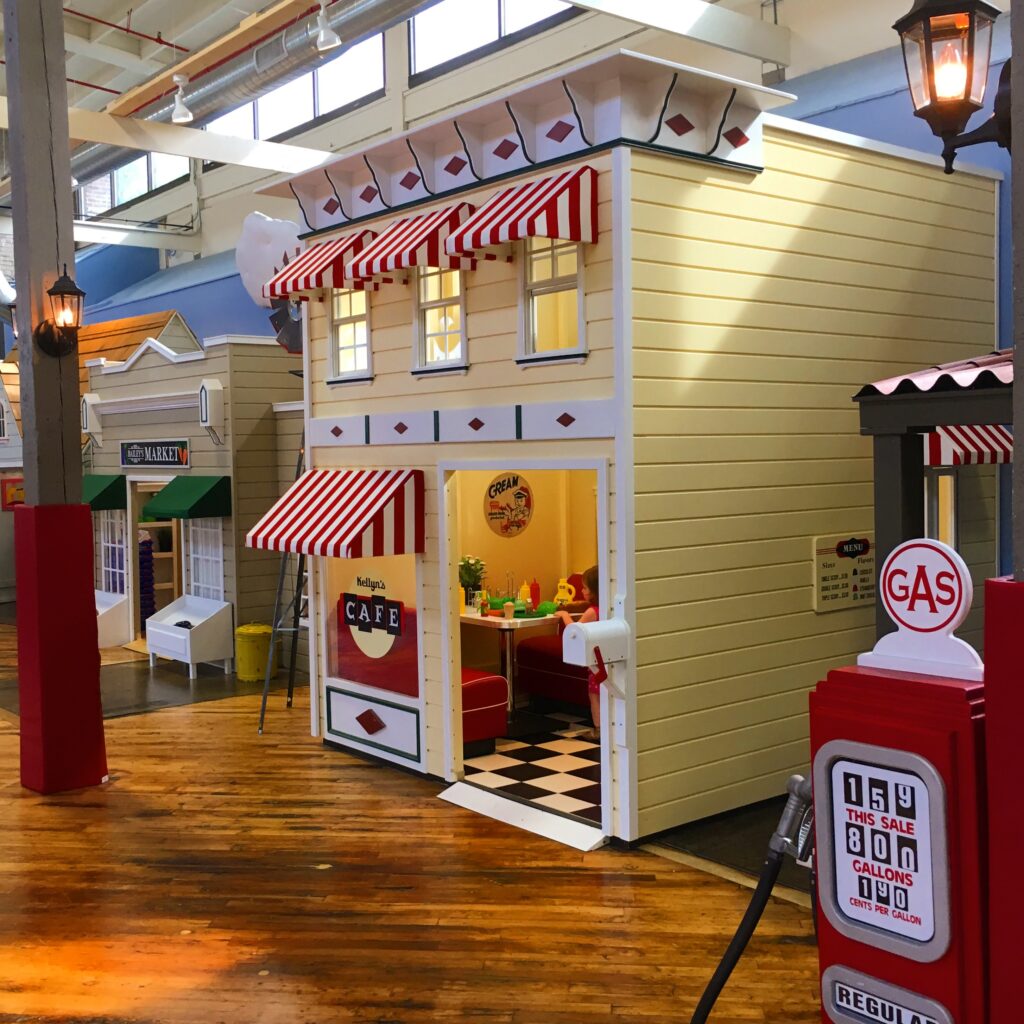 More information about Tiny Town can be found here.
Hands on House
Hands on House is a children's museum located north of Lancaster city. There's plenty of hands-on activities for the kids to enjoy. Check out Groupon, as there are often deals for admission available. (affiliate link)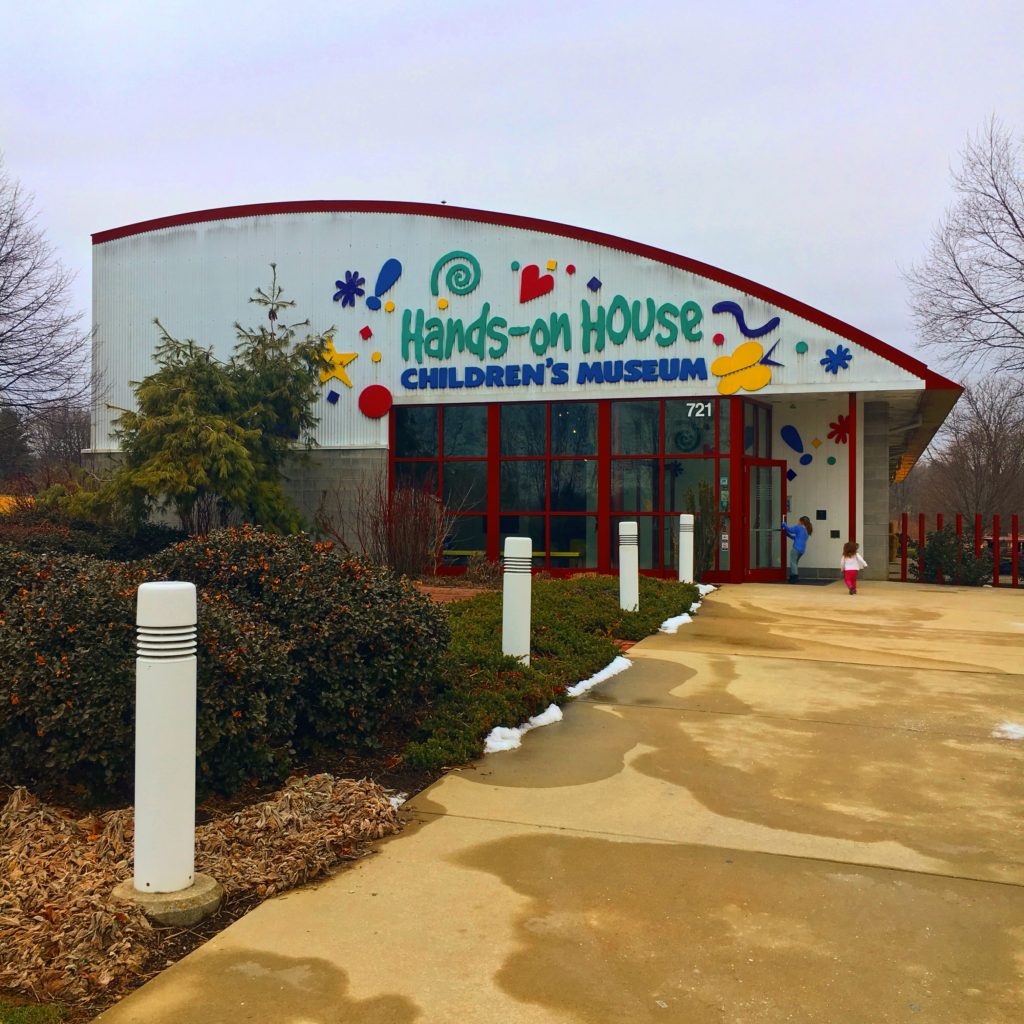 Lancaster Science Factory
The Lancaster Science Factory is a hands-on science center for kids. It's geared toward preschool children to middle schoolers. Their exhibits feature STEM topics like electricity and magnetism, mechanics and motion, engineering, etc.
North Museum of Nature and Science
The North Museum is located close to Franklin and Marshall College's campus in Lancaster. The museum includes exhibits involving LEGOs, coding, nature, and there's even a live animal room.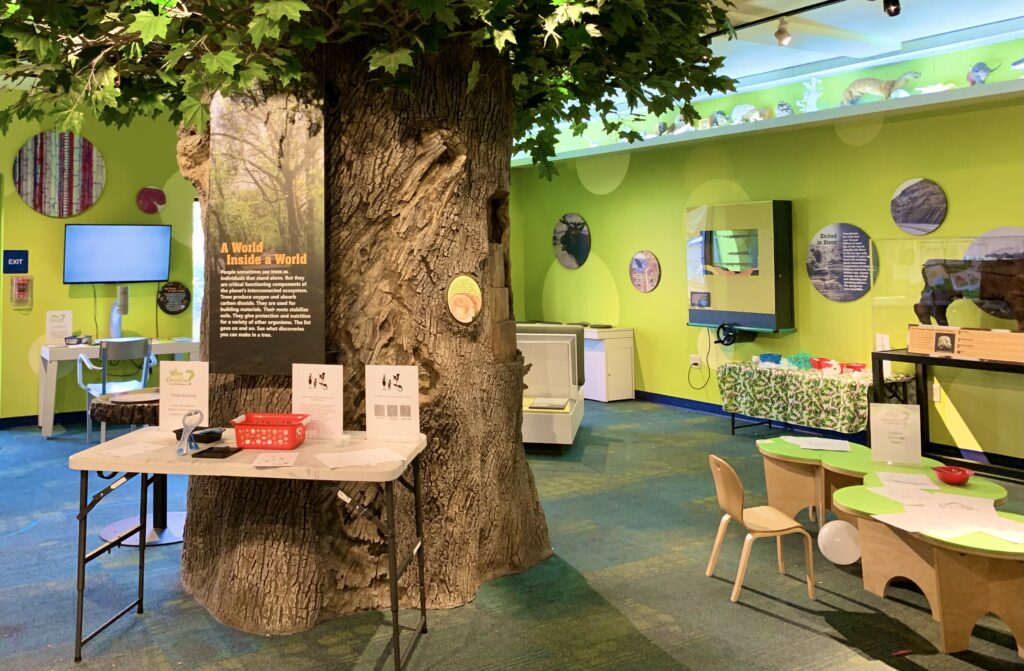 Choo Choo Barn
The Choo Choo Barn is located in Strasburg, close to Strasburg Rail Road and the Railroad Museum of Pennsylvania. There's a gigantic area of model train displays, including animated figures and vehicles.
Turkey Hill Experience
Turkey Hill Experience is a place to learn Turkey Hill history, and how they make their ice cream and drinks. You can create your own virtual ice cream flavor, taste their tea, and make a Turkey Hill commercial! The Turkey Hill Taste Lab will give you hands-on experience creating an ice cream flavor.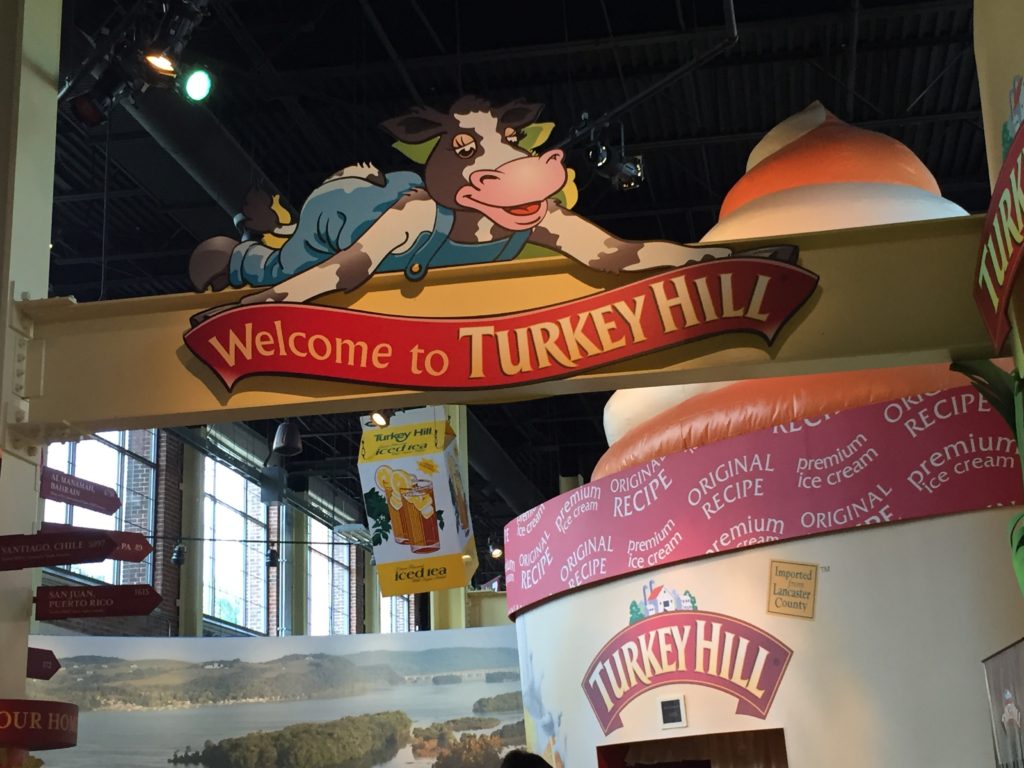 Sight and Sound Theatre
Sight and Sound Theatre is a Christian theatre that brings Bible stories to life. They are known for their elaborate sets and costuming, as well as incorporating animals into the show.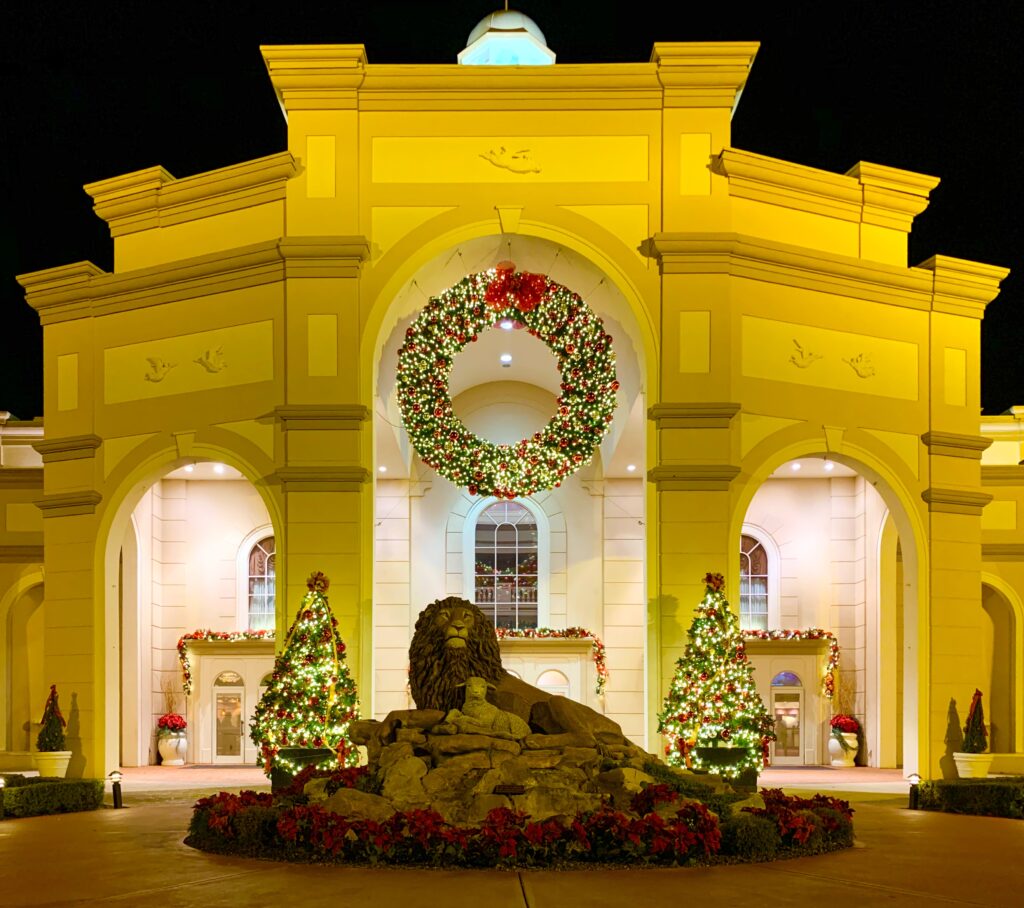 Treehouse Playground of Lititz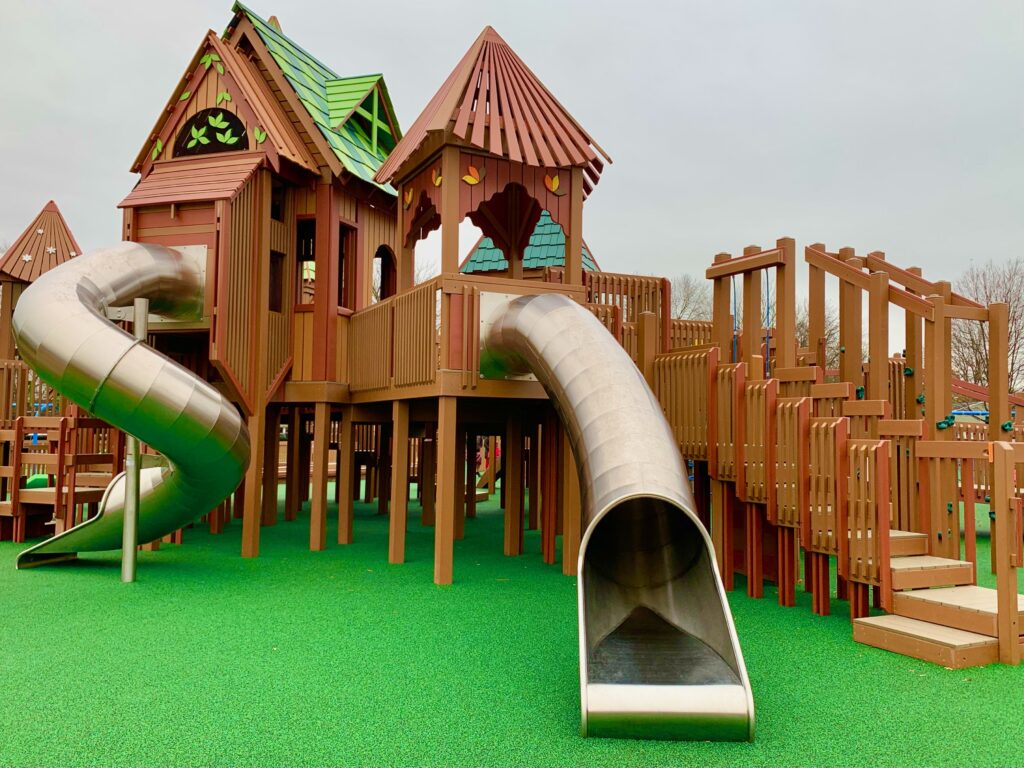 The town of Lititz is a bit north of Lancaster City. It's a cute town to stroll through and visit the shops and enjoy their restaurants. The tree house playground is relatively new, and it even has zip lines!
Railroad Museum of Pennsylvania
The Railroad Museum is located across the street from the Strasburg Rail Road. There's an education center with hands-on activities and the ability climb aboard different locomotives and learn more about their technology and history.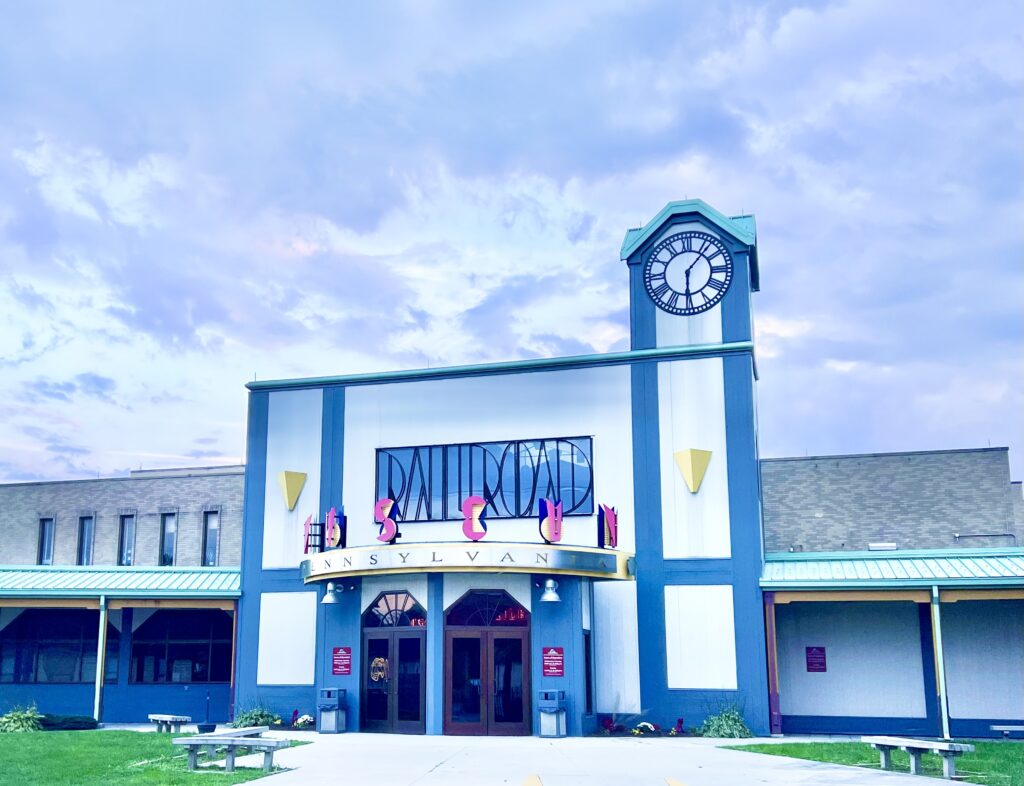 Long's Park
Long's Park is located close to Route 30 and Park City Mall in Lancaster. There's a large, and relatively new playground to enjoy.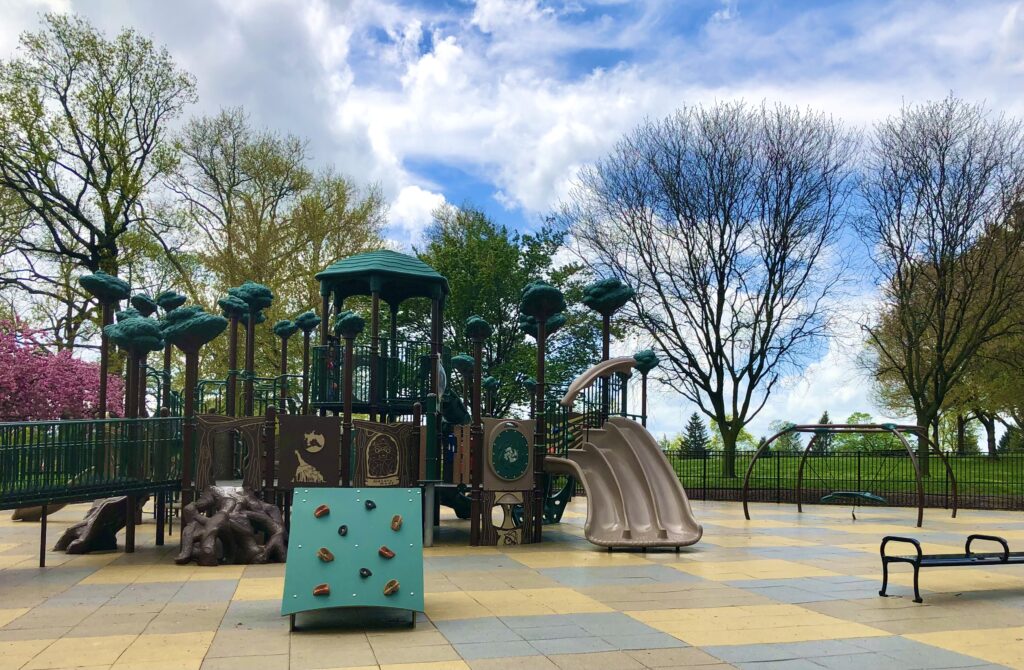 Also, check out the paved walking trail around the lake with plenty of picnic tables and benches.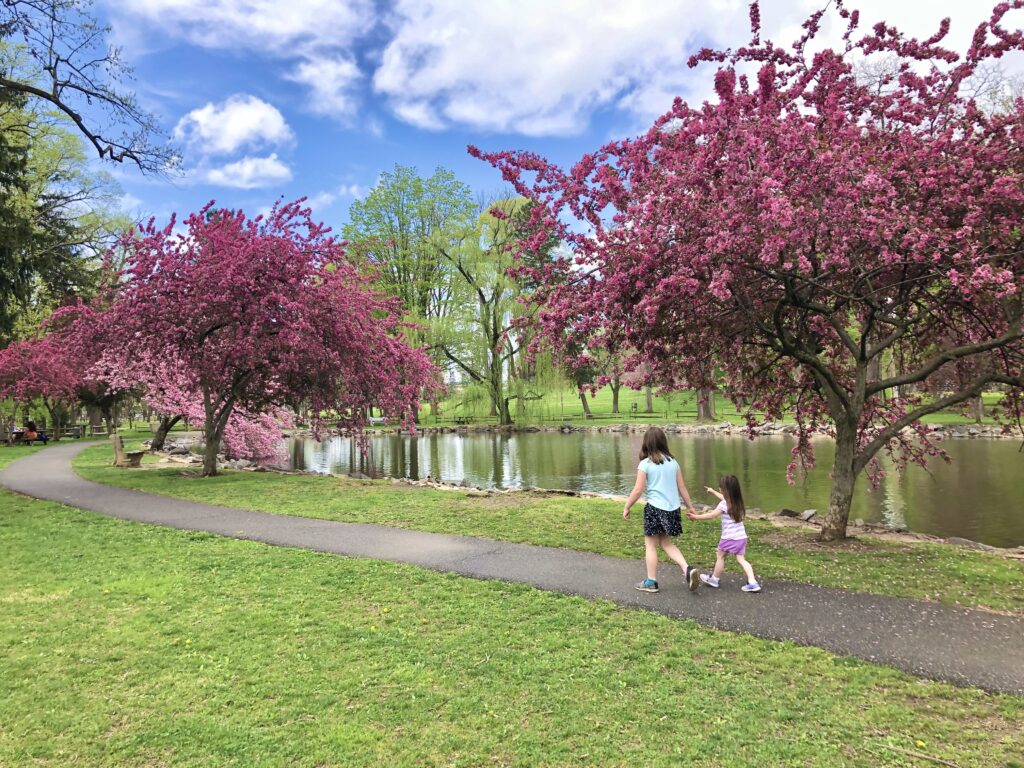 Magic & Wonder Show
The Magic & Wonder Show has a new location in Paradise, which is a town close to Lancaster. It's a show of illusions and some comedy, too!
Kreider's Farm Tour
This is one that we haven't done yet! It's on our list, as there is also usually a Groupon available for Kreider Farm (affiliate link). The tour includes visiting and learning about their cows, as well as access to their silo tower.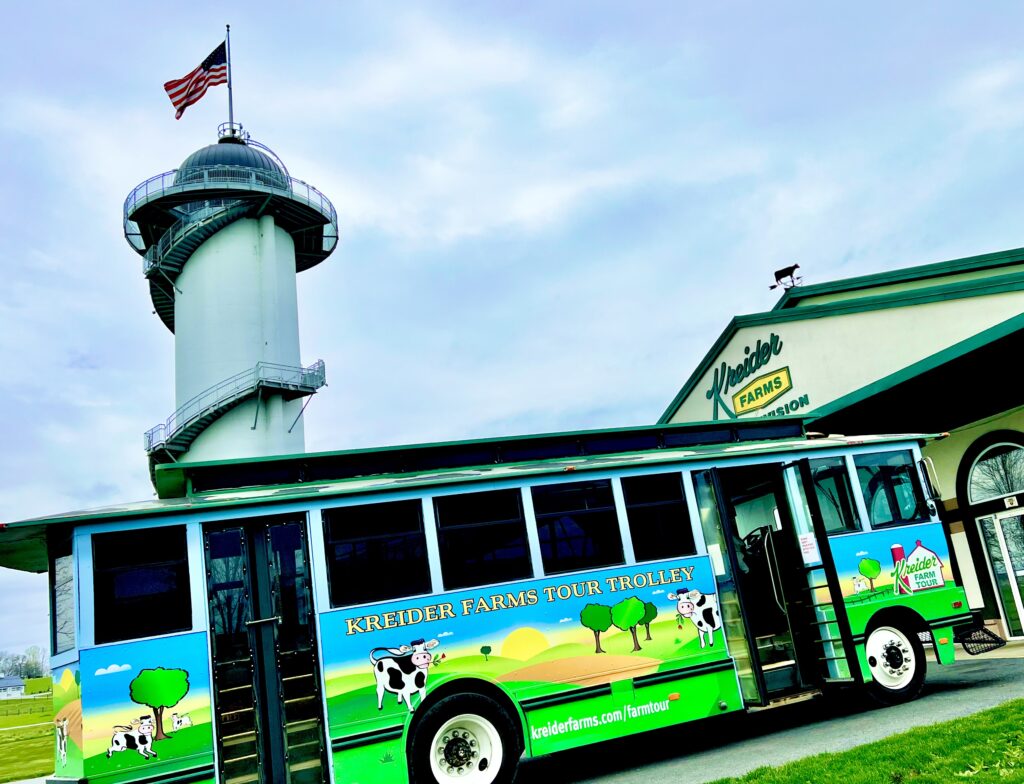 Lil' Country Store & Miniature Horse Farm
The Lil' Country Store & Miniature Horse Farm sells lots of goodies such as ice cream, whoopie pies, cheeses, and household goods. There's also a farm of miniature horses to check out when you visit.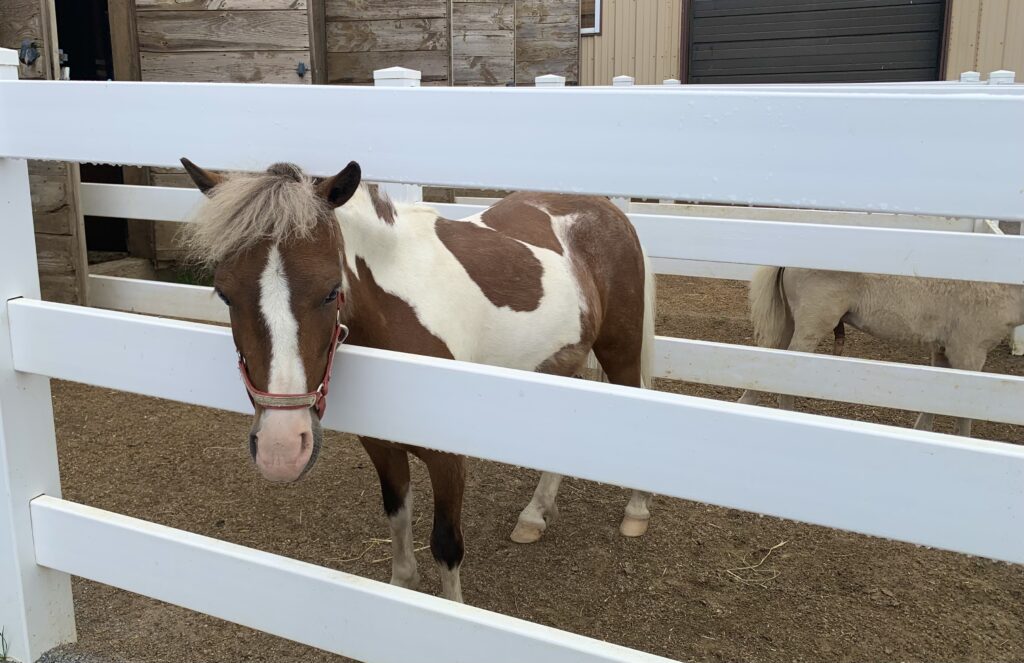 That Fish Place / That Pet Place
While That Fish Place / That Pet Place is a pet store, it's also a great place to check out all kinds of birds, fish, reptiles and other animals.
Pretzel Hut
The Pretzel Hut is a casual restaurant located a bit north of Lancaster, but worth mentioning because if its uniqueness. This is a seasonal restaurant, so closes during the colder months.
During it's open season, it's an eatery where you order at the counter and then pick up your food. You can also enjoy the petting zoo at the back of the property. It's free to enter during their business hours and visit the goats, pigs, bunnies, and more!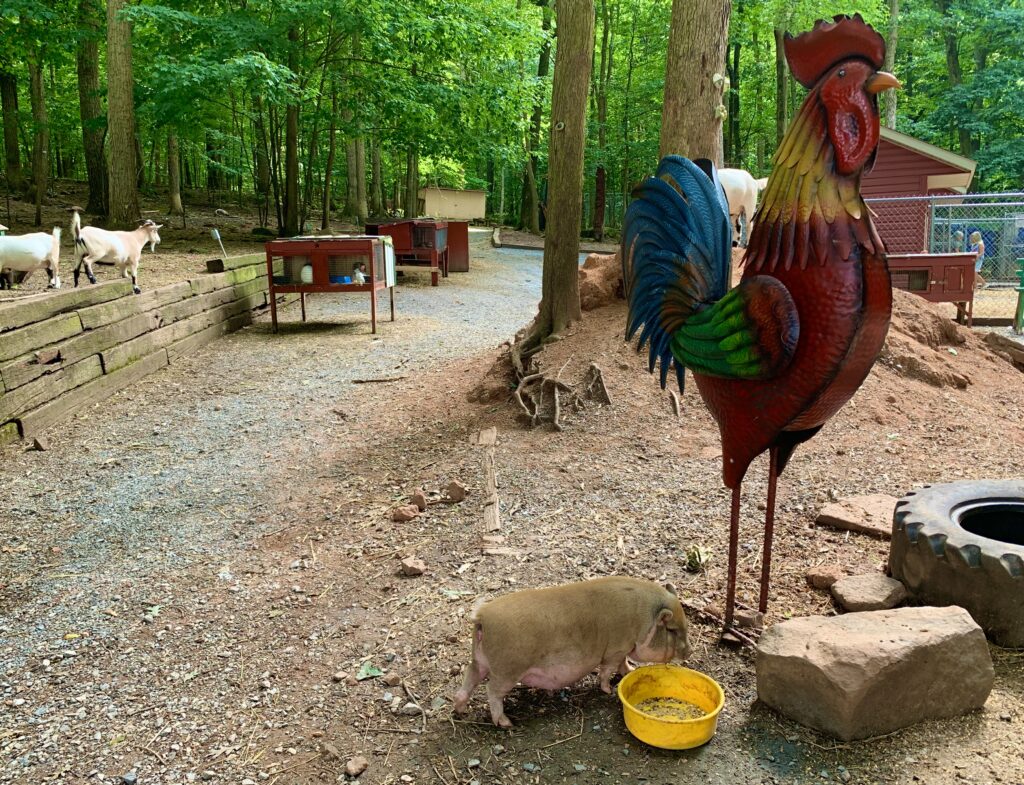 Old Windmill Farm
Old Windmill Farm is a working farm where you can enjoy doing your "barn chores". You can feed the baby calves, chickens, pigs, and if you're lucky, there may even be puppies to snuggle. The tours are timed, so be sure to reserve a time on their website before visiting. The tour includes a horse drawn hay ride around the farm.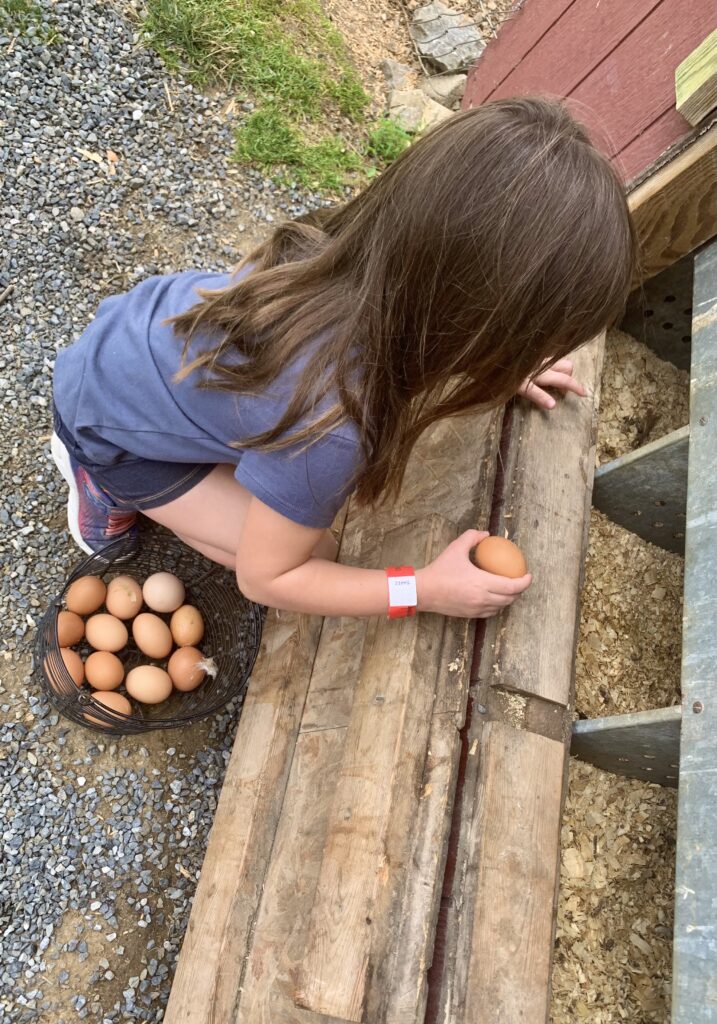 Things to Do near Lancaster with Kids – Where to Stay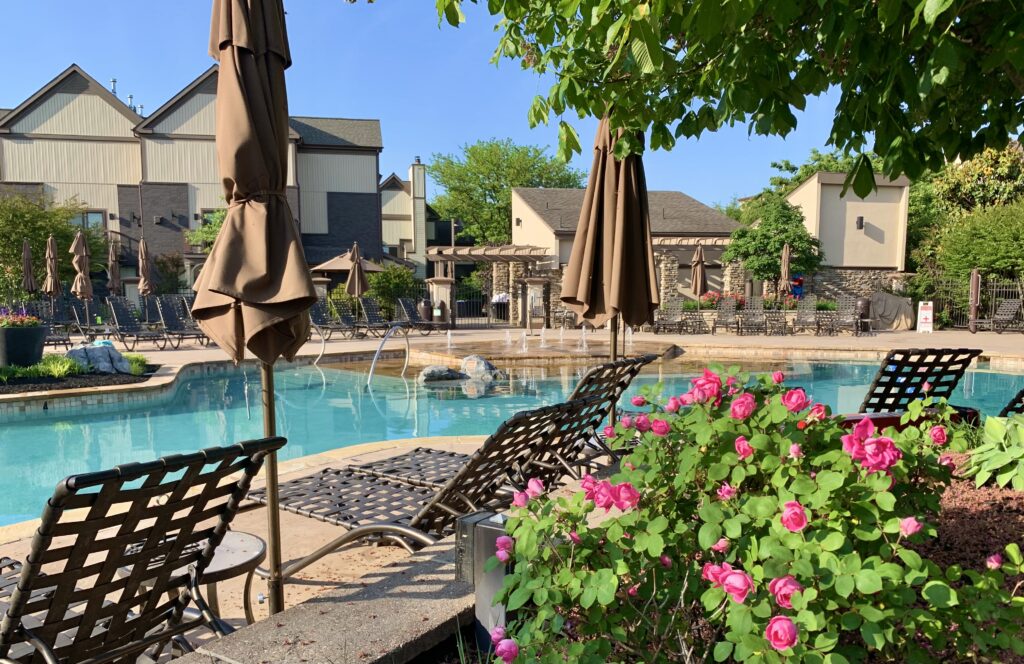 Cartoon Network Hotel – Beside Dutch Wonderland!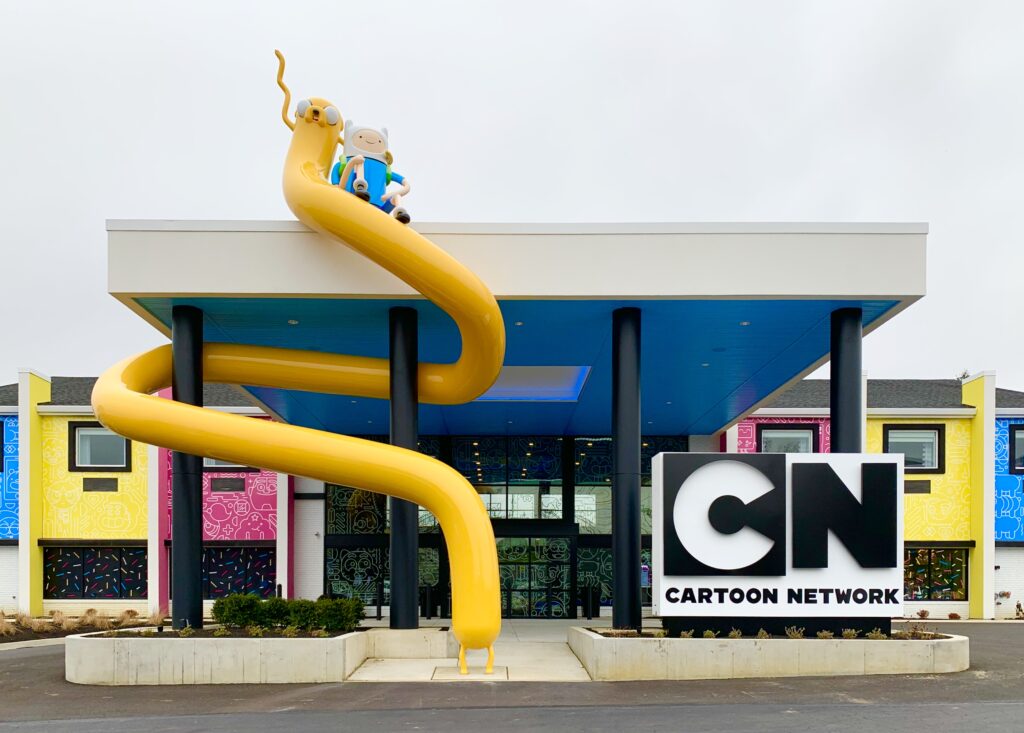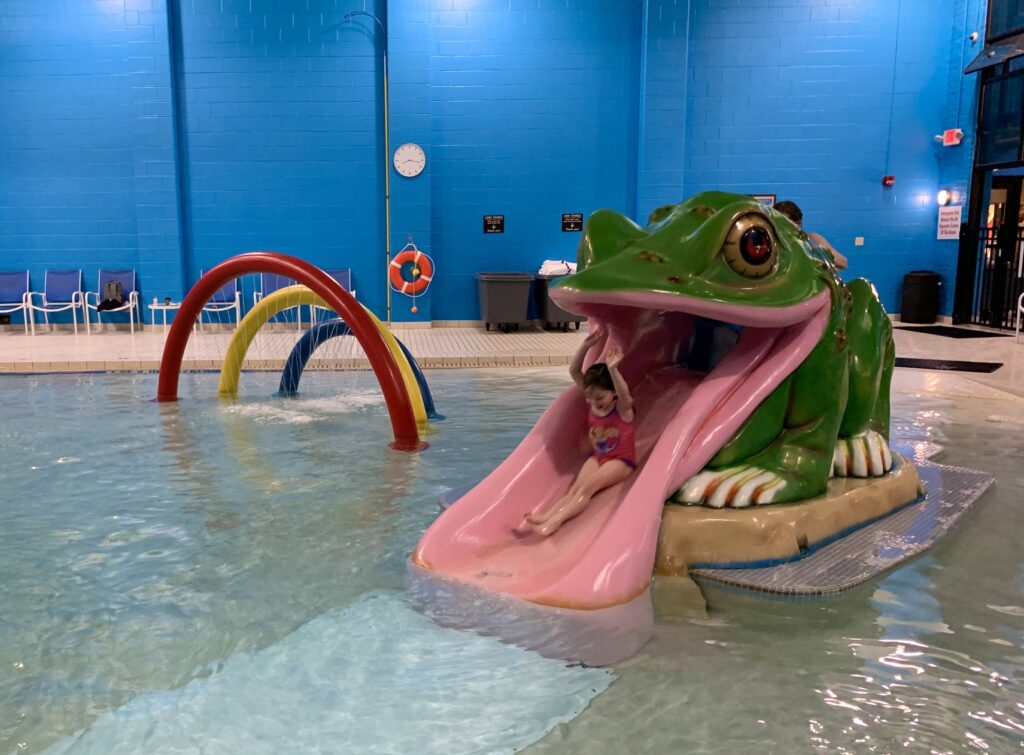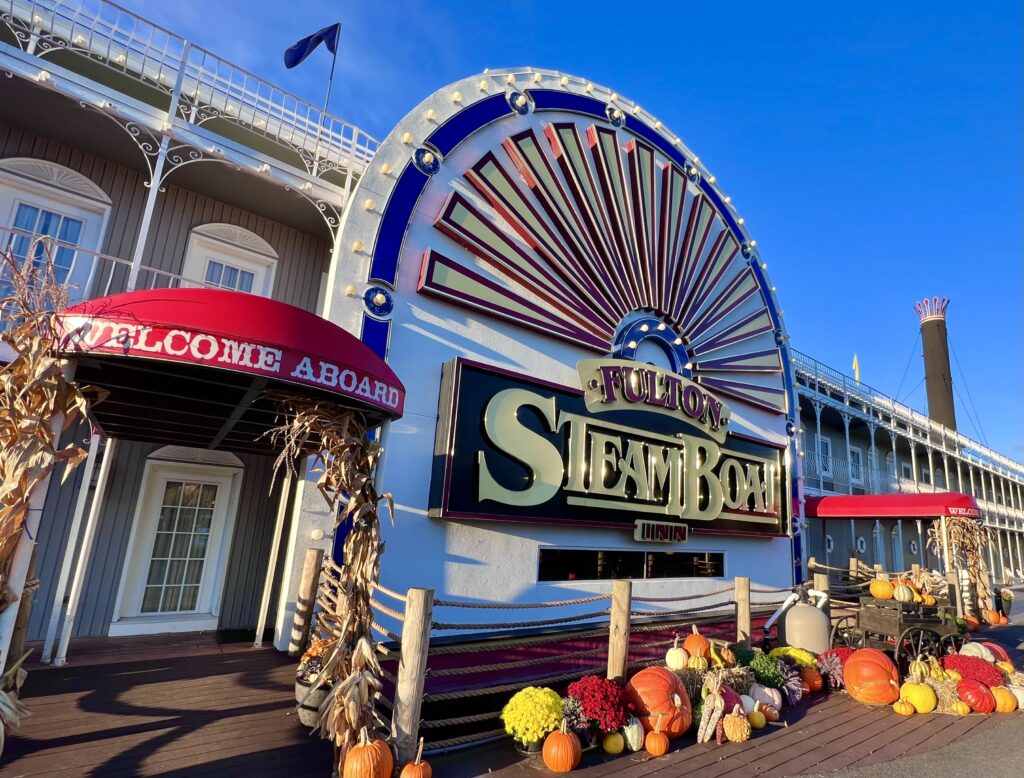 Have fun on your trip to Lancaster! I hope you enjoy these 20 things to do with kids near Lancaster!