Chambersburg Memorial Park is located close to Route 30 and Route 316 in Franklin County, Pennsylvania. The 37-acre park is home to several sports fields, pavilions, and a bandshell. Our reason for visiting is the two playgrounds, one for toddlers/preschoolers and another for ages 5 and up.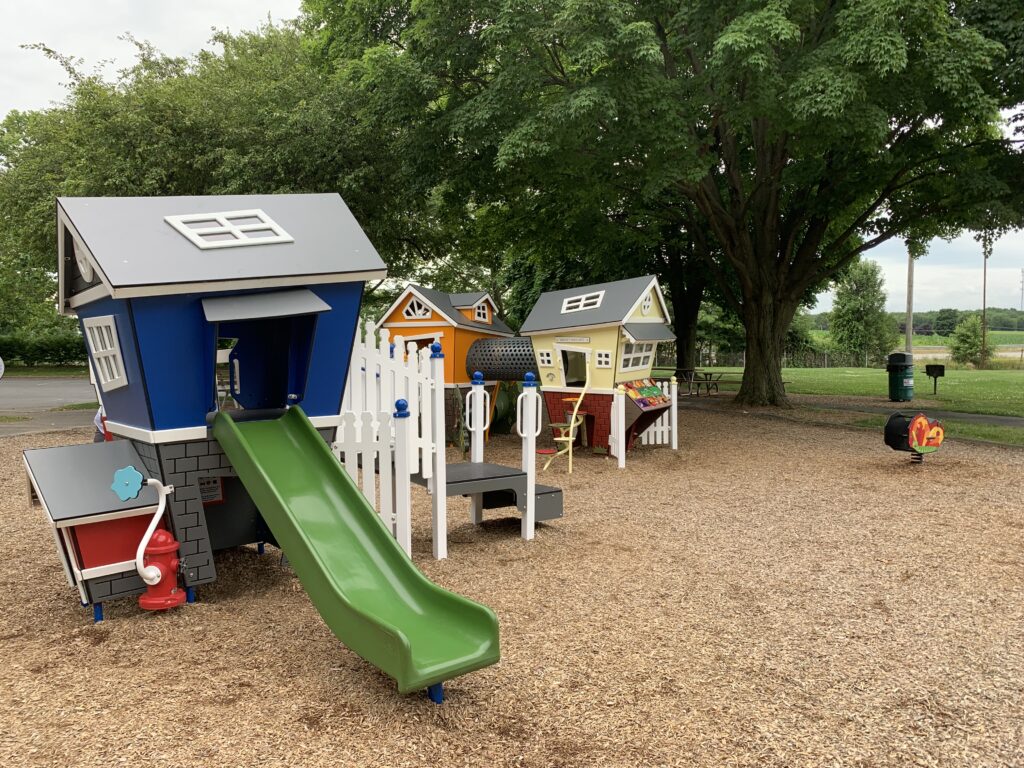 The tot playground has unique features, including small houses, a fire engine, and two tandem swings. The swings allow you to sit facing an adult or friend. The small houses are adorably crooked, and even have a mail box in front.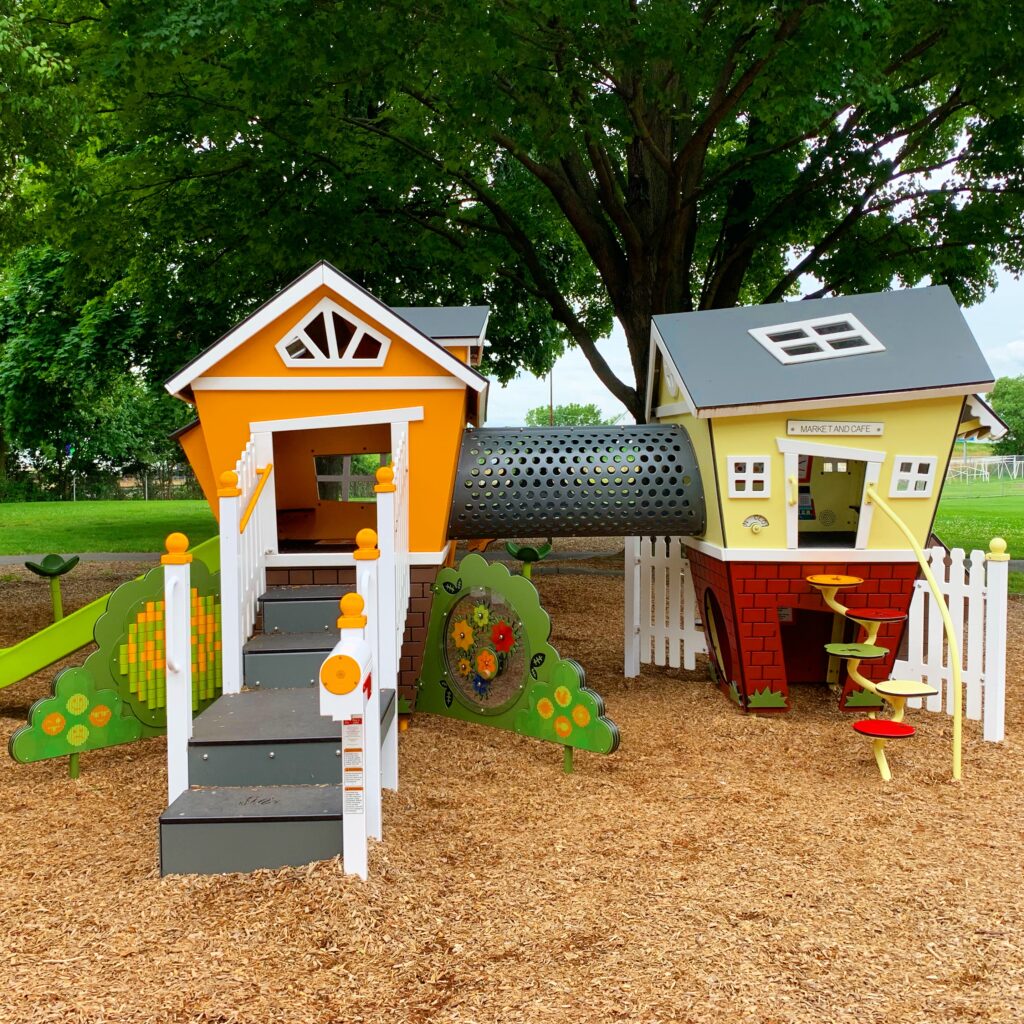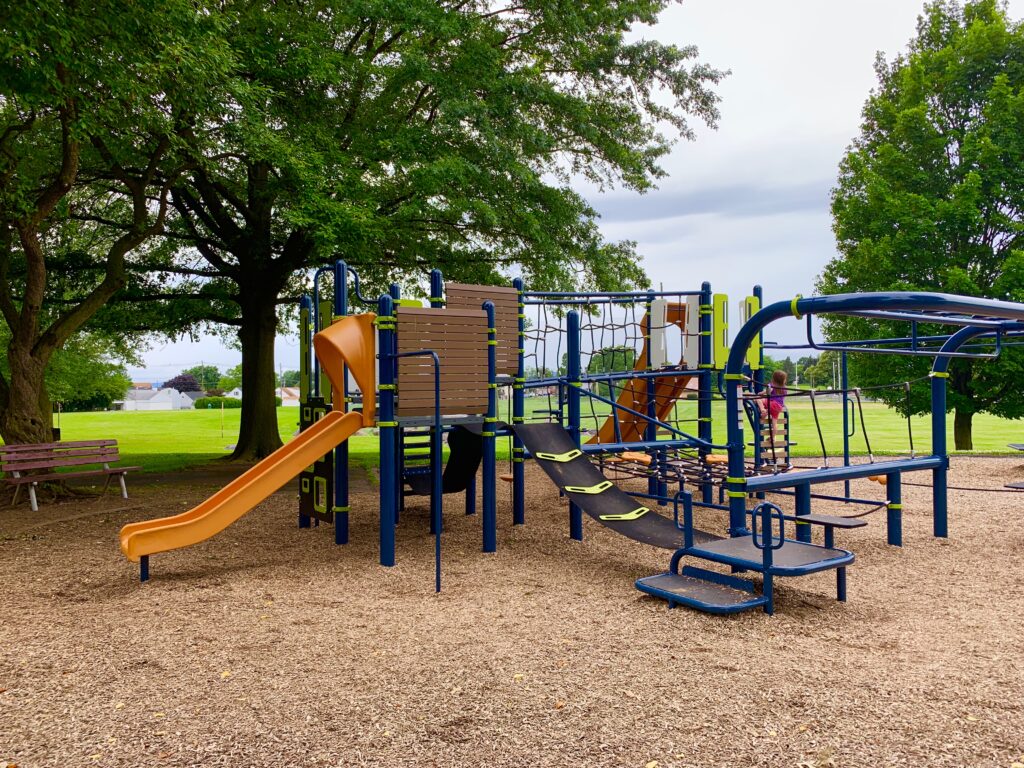 In between the two playgrounds is a large pavilion. On the opposite side of the pavilion is the larger playground for ages five and above. This playground also has a unique multi-level rope course and slide structure. The most popular part of this playground is the long zip line.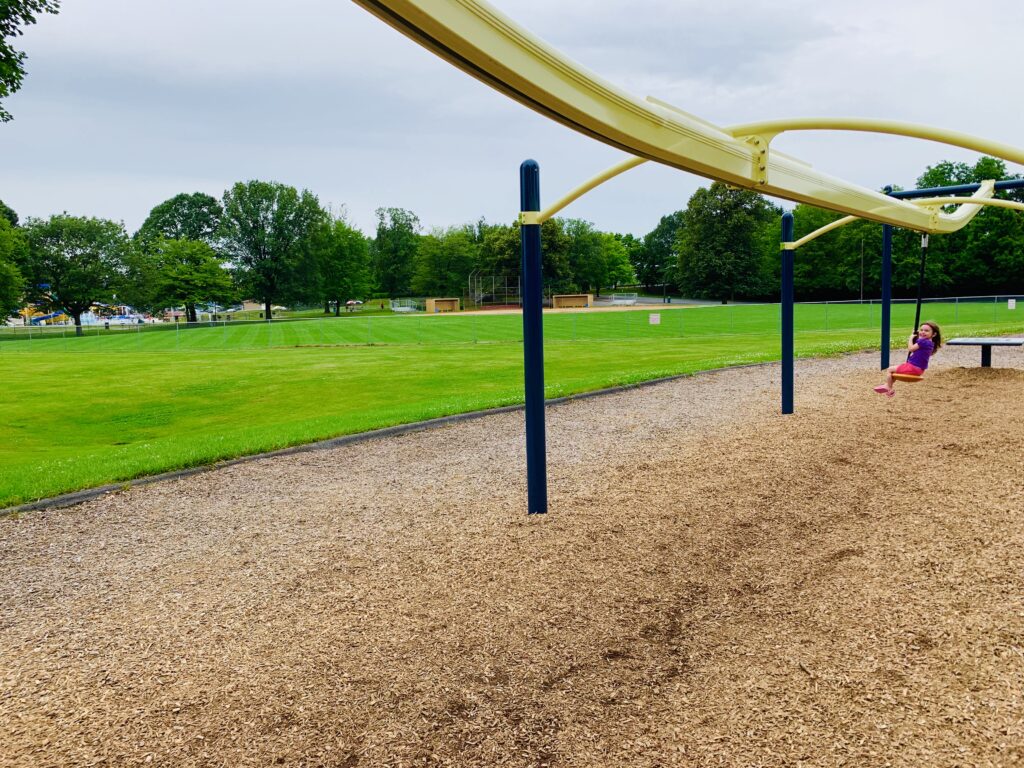 Memorial park is also home to Chambersburg Aquatic Center. Read about the fun slides and water play structures at Chambersburg Aquatic Center here.