Sponsored Post – The Hotel Hershey hosted us. All opinions are my own.
The Hotel Hershey is an historic hotel located on the hill overlooking Hersheypark. It was envisioned by Milton Hershey over 85 years ago. The Hotel's Spanish and Italian architectural style was influenced by Mr. Hershey's overseas travel. It was built during the great depression and sections have been added over the years. Today, it boasts two pools (one indoors and one outdoors), beautiful gardens, a spa, golf course, amazing restaurants, and shops.
The Hotel Hershey Amenities
The Hotel Hershey is one of three Official Resorts of Hersheypark. The other two resorts are Hershey Lodge and the Hershey Camping Resort. Staying at The Hotel Hershey includes lots of amenities at the Hotel, plus special access to other Hershey attractions. Tickets to Hershey Gardens, The Hershey Story (museum), Sweet Start (1-hour early access to Hersheypark during the daily operating days of the summer season), and free parking at Hersheypark.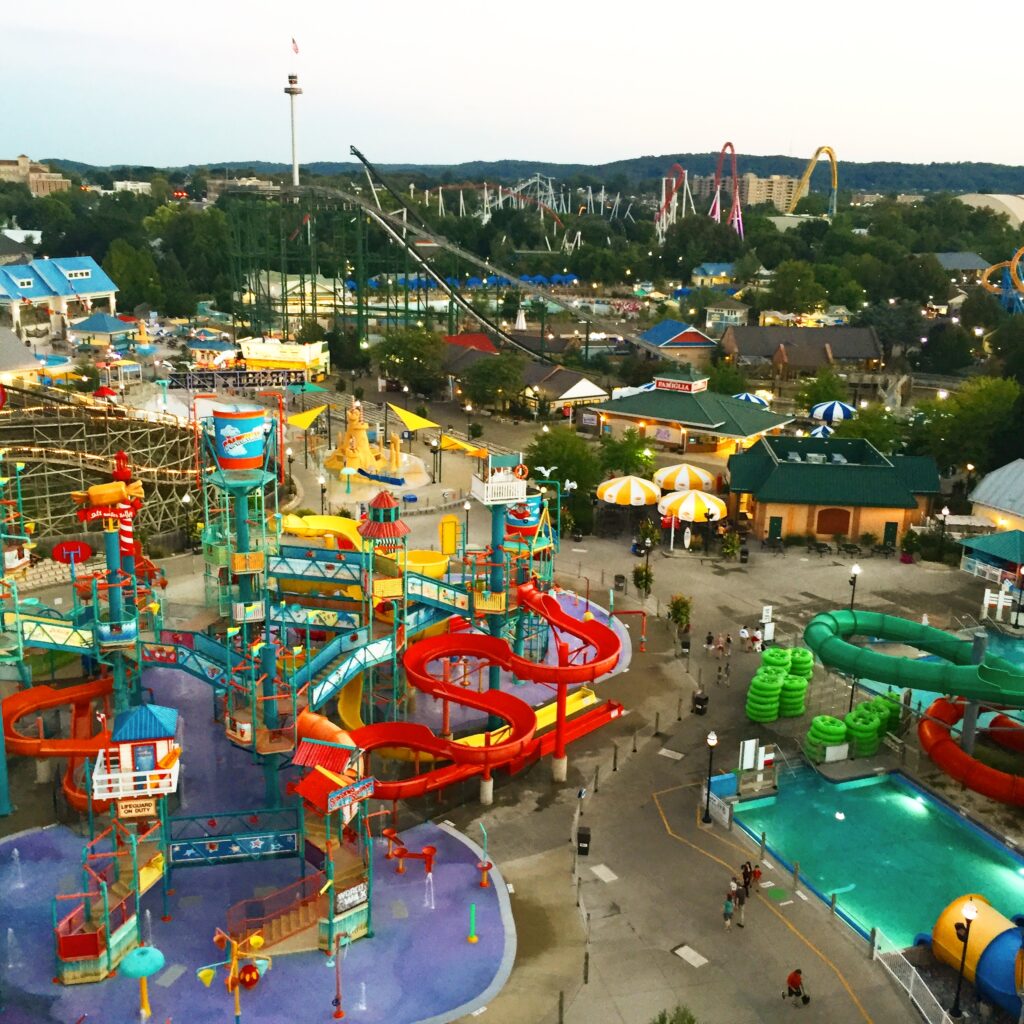 The Hotel Hershey, though elegant, is very kid-friendly. There's a Kids' Check-in each day in the Registration Lobby, as well as meet and greets with Hershey characters. During the Kids' Check-in, they are also invited to participate in a fun scavenger hunt through the hotel. There's even a candy store (of course!) and a bakery with some delicious-looking treats.
If you're tired after a day at Hersheypark (Click here for tips for visiting the park), there are plenty of onsite shops and food options, so you don't have to leave the Hotel grounds. All kinds of Hershey apparel and other souvenirs fill the shops, as well as some clothing and home-oriented stores.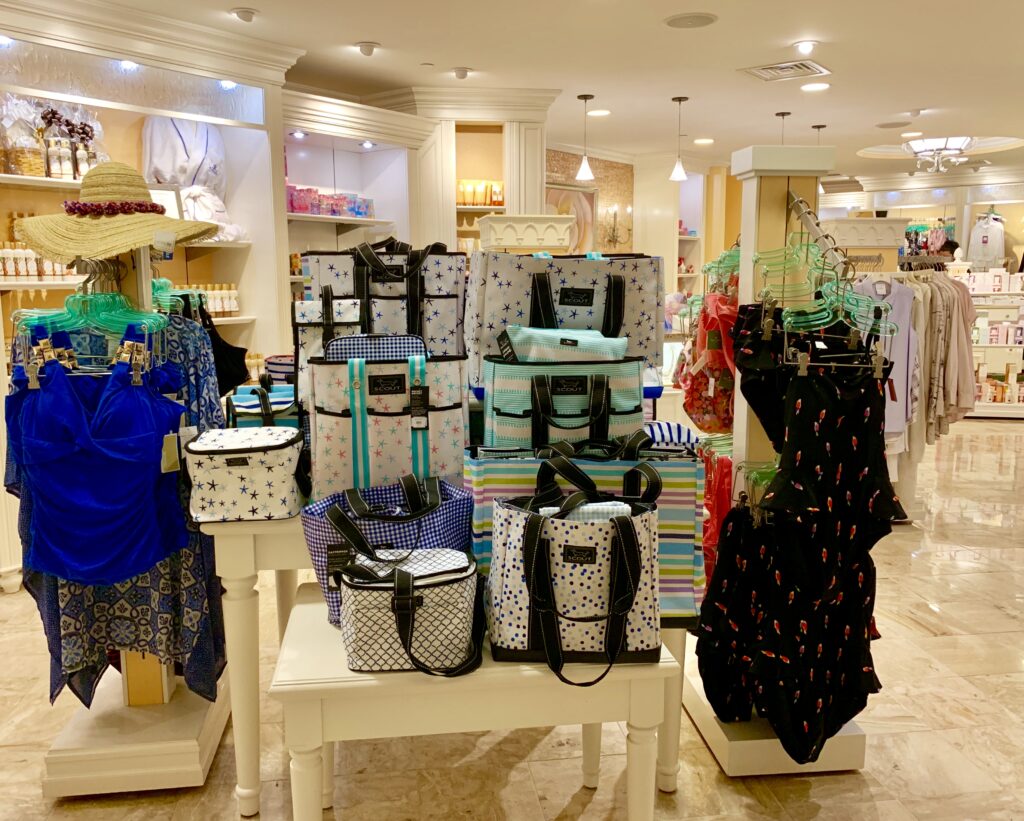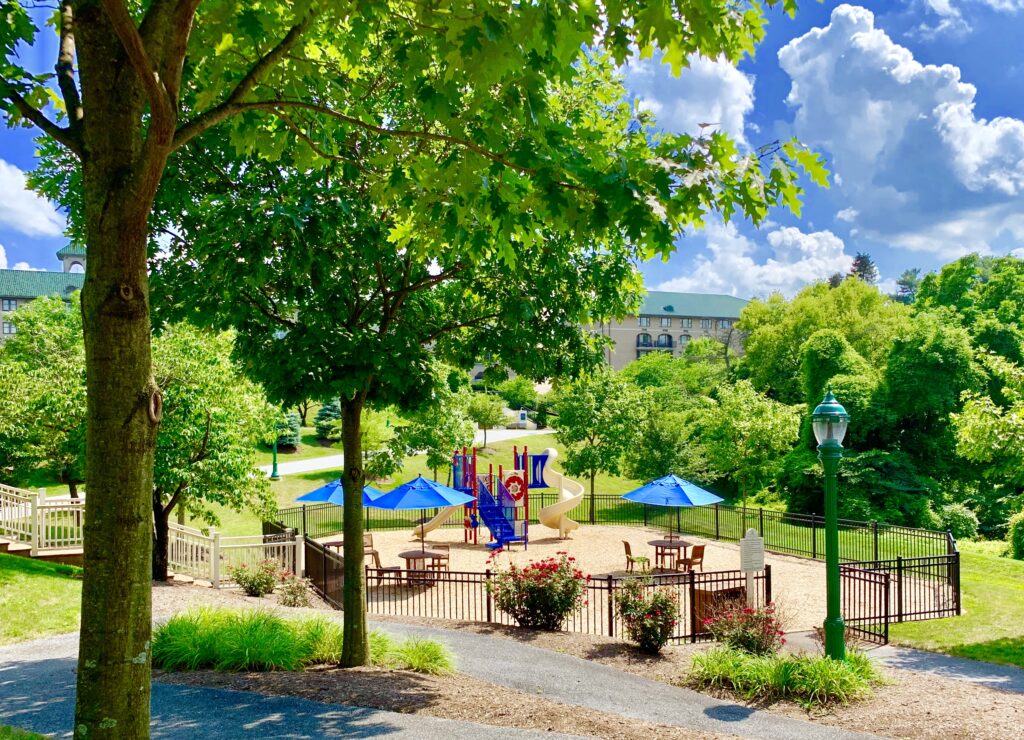 Hotel Hershey Pools
The outdoor pool is located behind the hotel. You get the added benefit of a walk through the gardens to get there. This pool has two water slides. They start from the same tower and exit into approximately three foot deep water. I was pleasantly surprised that the entire main pool area is not very deep. There's zero-depth entry and some geysers for toddlers and young children to enjoy.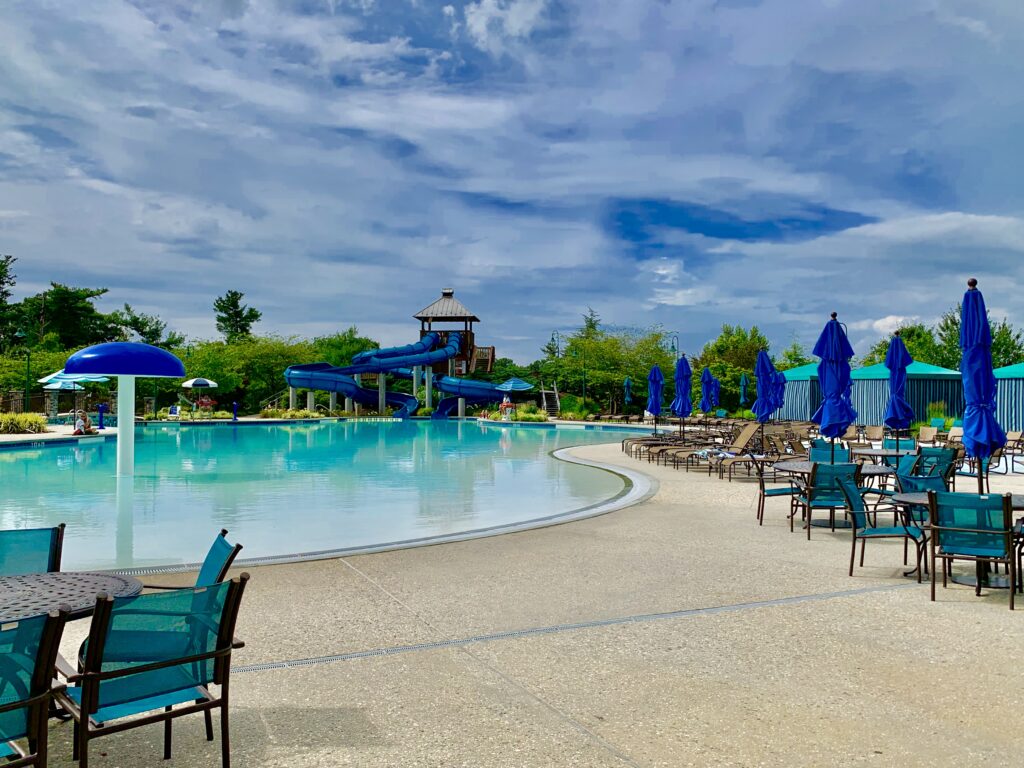 Plenty of loungers and chairs are available beside the pool. Adult drinks and a selection of food are served poolside. Changing rooms and restrooms are nearby, which is convenient if you've checked out of your room for the day. If you need a break from the kids, an adult infinity pool is somewhat secluded to one side of the main pool.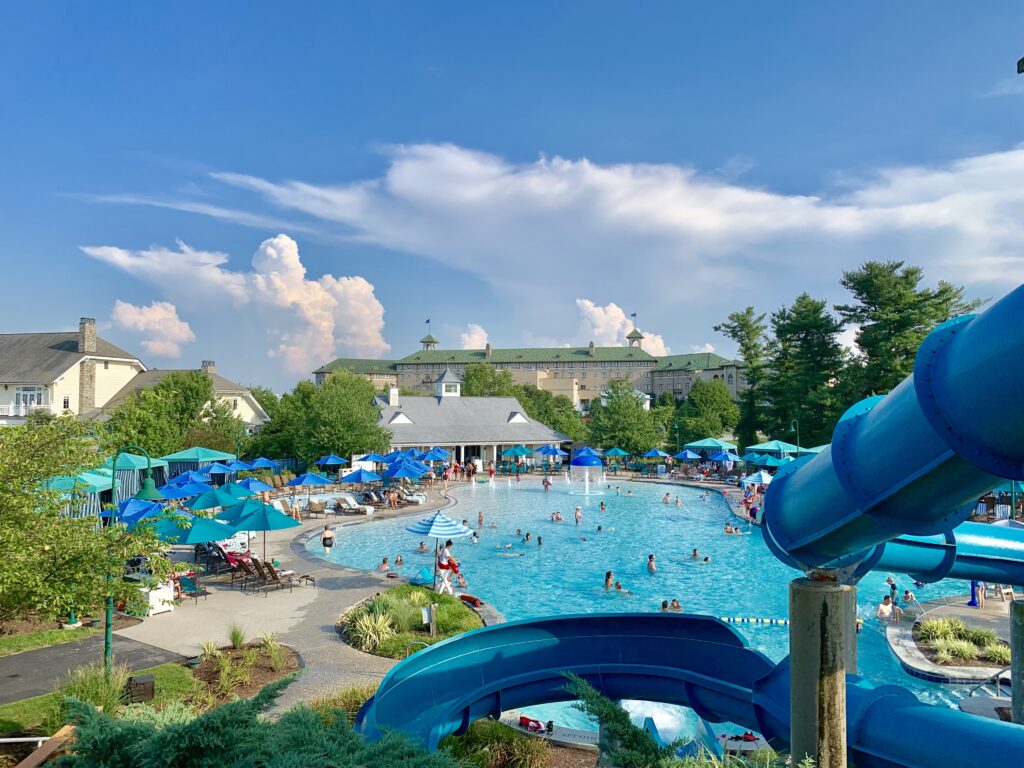 Pro tip: Keep your room key after check-out to enjoy the pool on the day of departure.
The indoor pool is a bit deeper than the outdoor pool. It seemed to be bigger than a typical hotel pool maybe even double the size. A nice touch in the indoor pool area are the geysers for water play for toddlers and younger children. Several rooms are available that have doors leading to this pool area.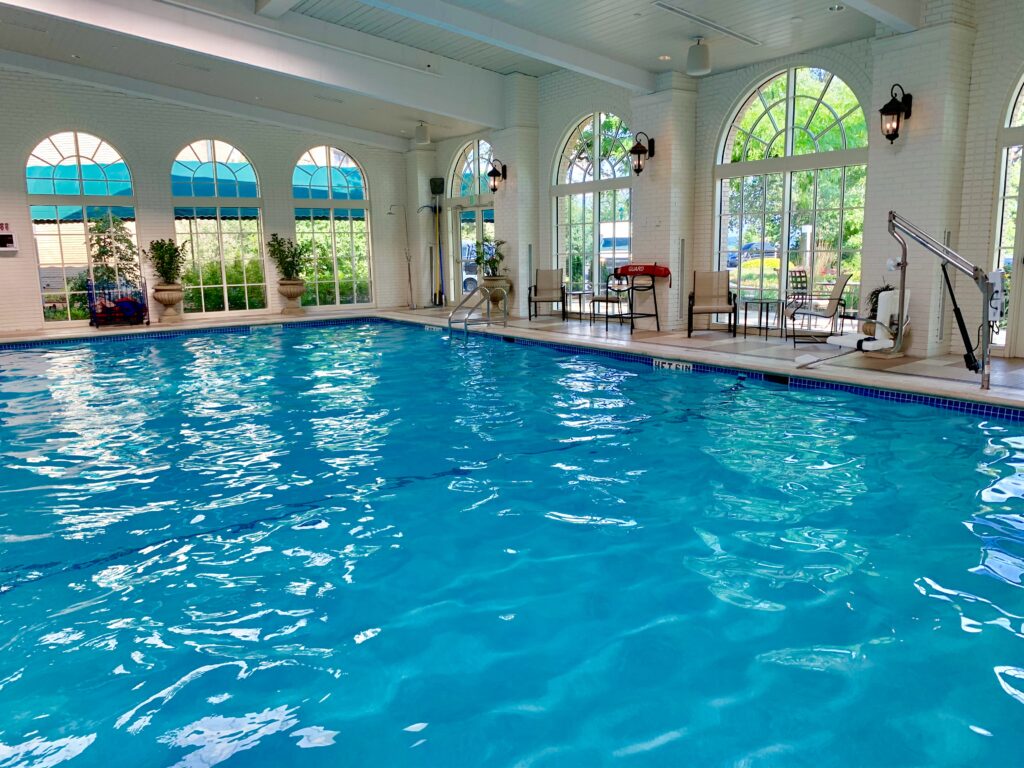 The Hotel Hershey Rooms
We stayed in a queen suite. There is plenty of space for a family of four. If you have a larger group, Woodside Cottages are also available for rental. These Cottages are luxury accommodations and have spacious, multi-bedroom options.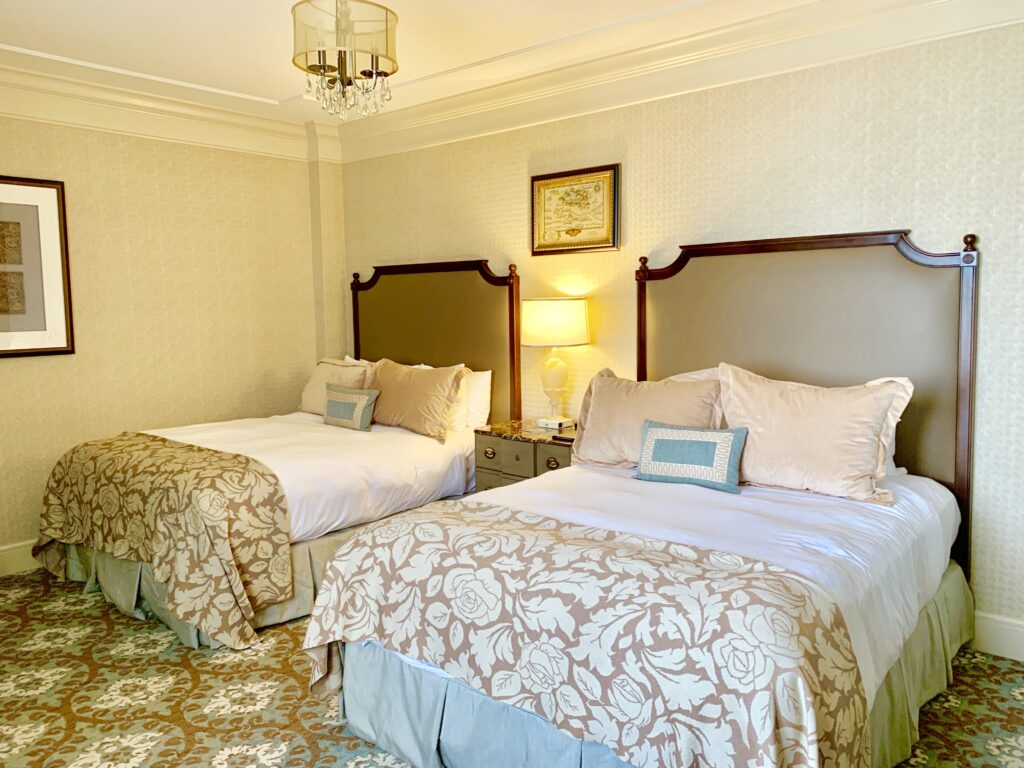 Whether you're semi-local and looking for a place to stay when visiting Hersheypark or an out-of-towner looking to visit Hershey-area attractions for a week, The Hotel Hershey has all the amenities you need for your vacation in Hershey.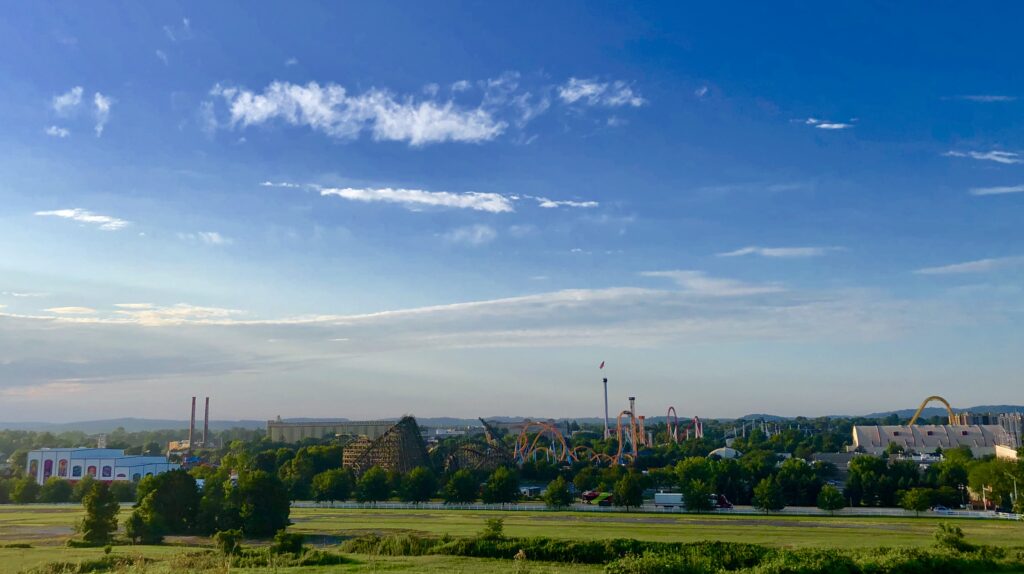 Sponsored Post – The Hotel Hershey hosted us. All opinions are my own.