Goddard Park is located in West Grove, Pennsylvania which is south of Coastesville and close to the Delaware border. Its location makes for a great pit stop on road trips to the Delaware beaches if you're coming from central Pennsylvania or other northern points.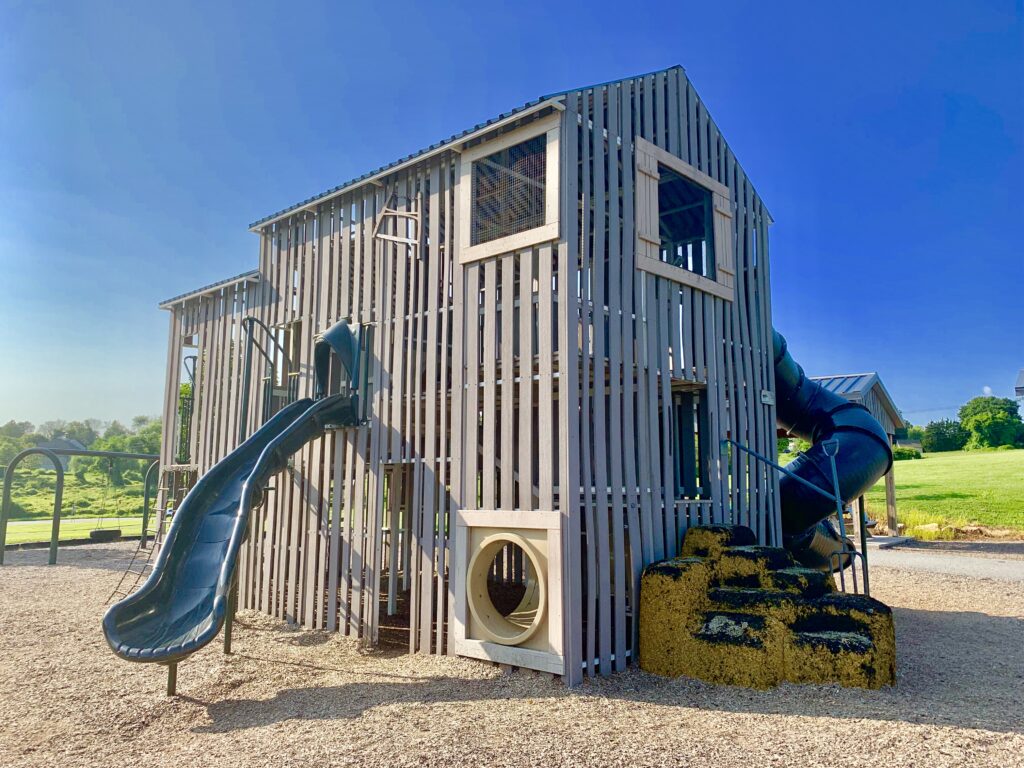 The playground at Goddard Park is located up a slight hill from the large, gravel parking lot. It's visible from the parking lot. This caused my kids to run right up the hill!
The playground's main attraction is the large barn. There are several different ways to get inside the barn, including a mushroom walkway! Kids can also climb a pile of "hay" to get in. Watch for the pitch fork!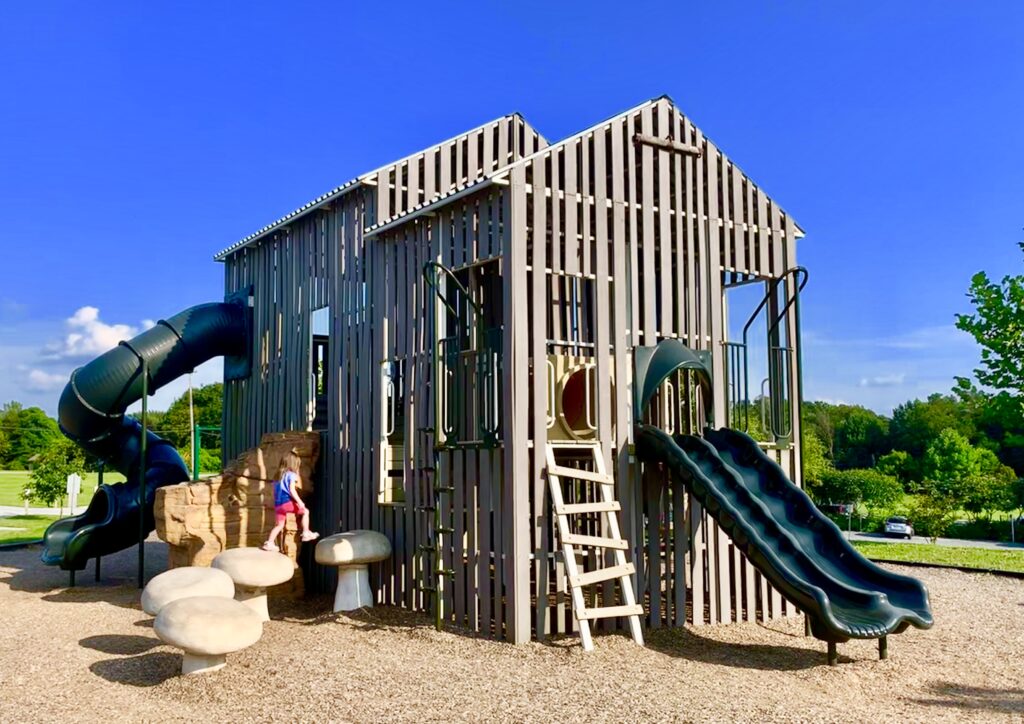 Inside the barn, kids can climb through different levels and a tunnel. Exiting the barn is easy with quite a few slides to choose from. Toddlers may need some help inside the barn if they are new walkers and still unsteady with steps.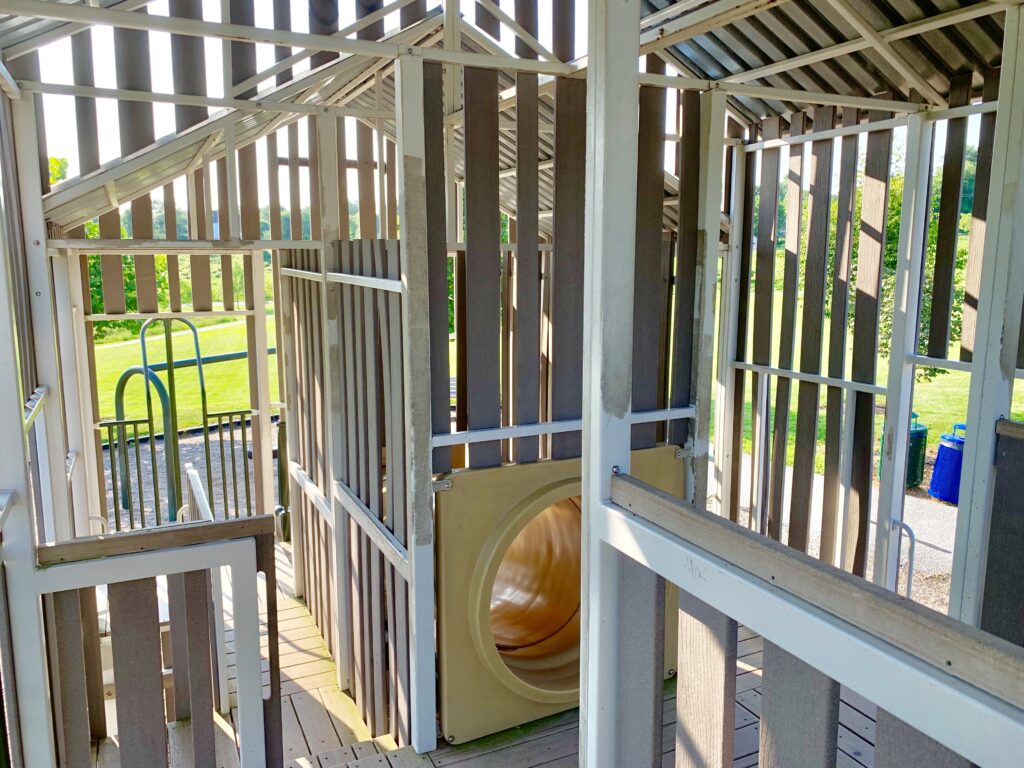 On the far side of the barn, there's a double slide and a fireman's pool. There's also a couple other ways to climb into the barn including a rock wall and two ladders.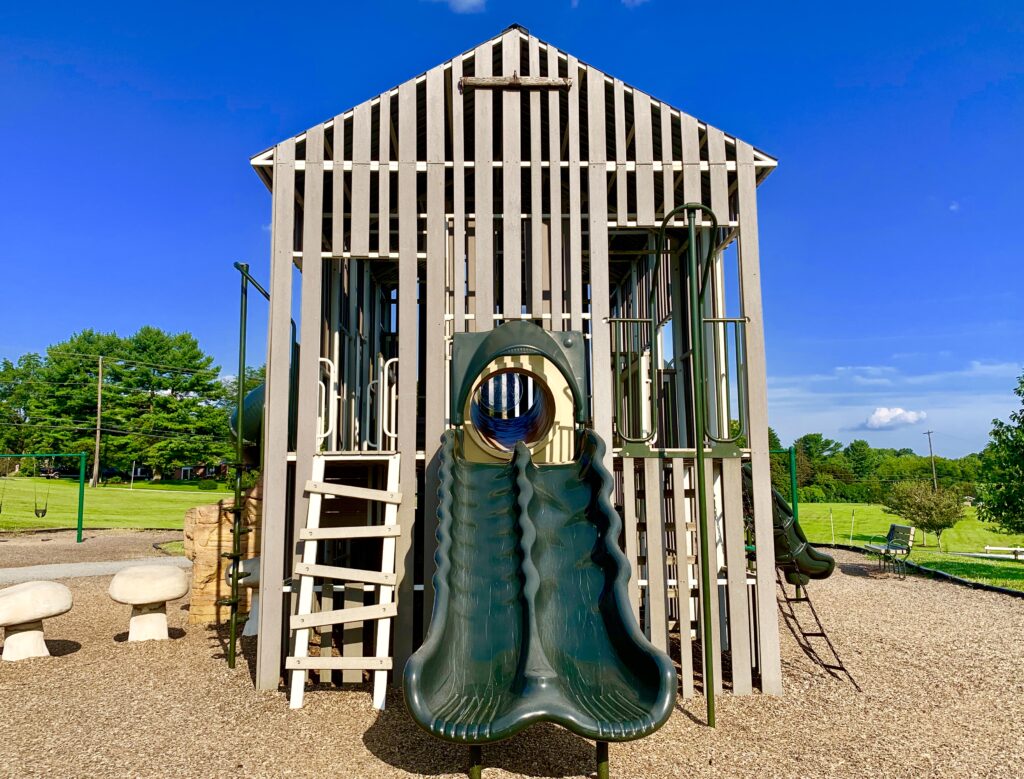 The park also includes a set of swings, baby swings, and a tire swing. There's also two sets of nice pavilions with picnic tables. A drinking fountain is beside the playground.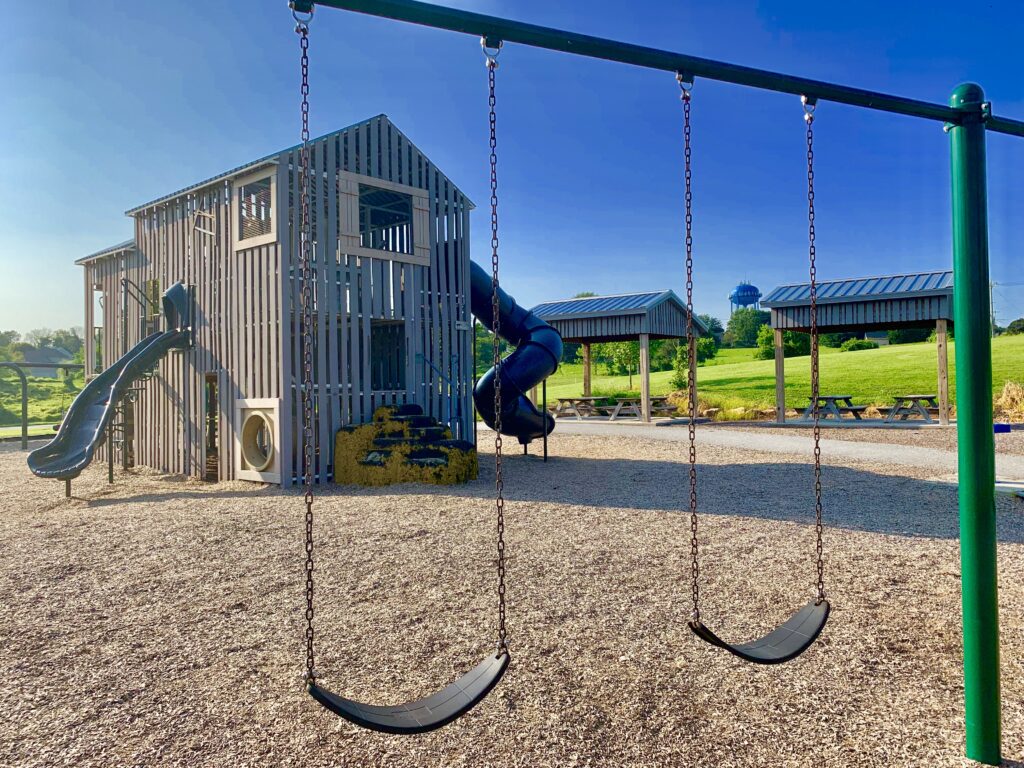 This park is also a great place for dogs. There's a dog park on the other side of the parking lot. The park has specific rules for dogs to run free in the dog park, which you can check out on their website here.
Restrooms are located beside the parking lot, however they were closed when we visited. There is a portable restroom available instead.
Looking for more fun playgrounds? Check out this post for even more ideas!