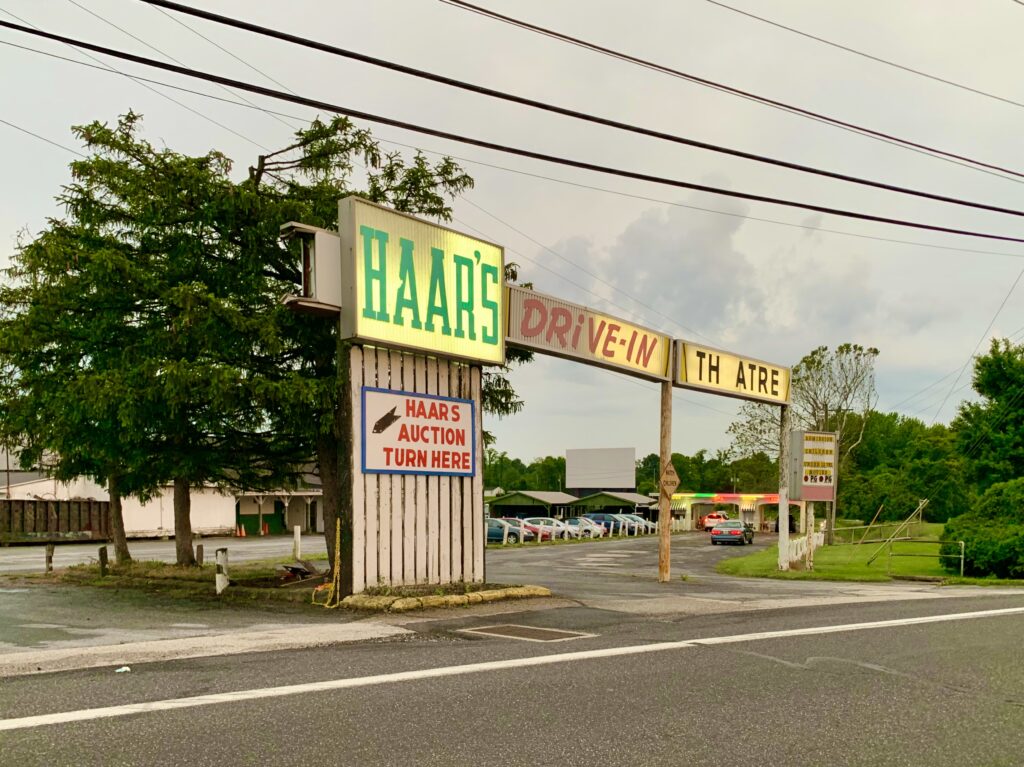 Haar's Drive-In is located in Dillsburg, Pennsylvania close to Route 15. The drive-in has been in business for decades and is a staple in central Pennsylvania for summertime movies.
Reserve Your Spot
In 2020, Haar's drive-in started using an online reservation system to book your space. They will announce the week's movies on their Facebook page and website. You can purchase your tickets ahead of time to reserve a specific space. The height of your car will determine the rows of spaces that you can book.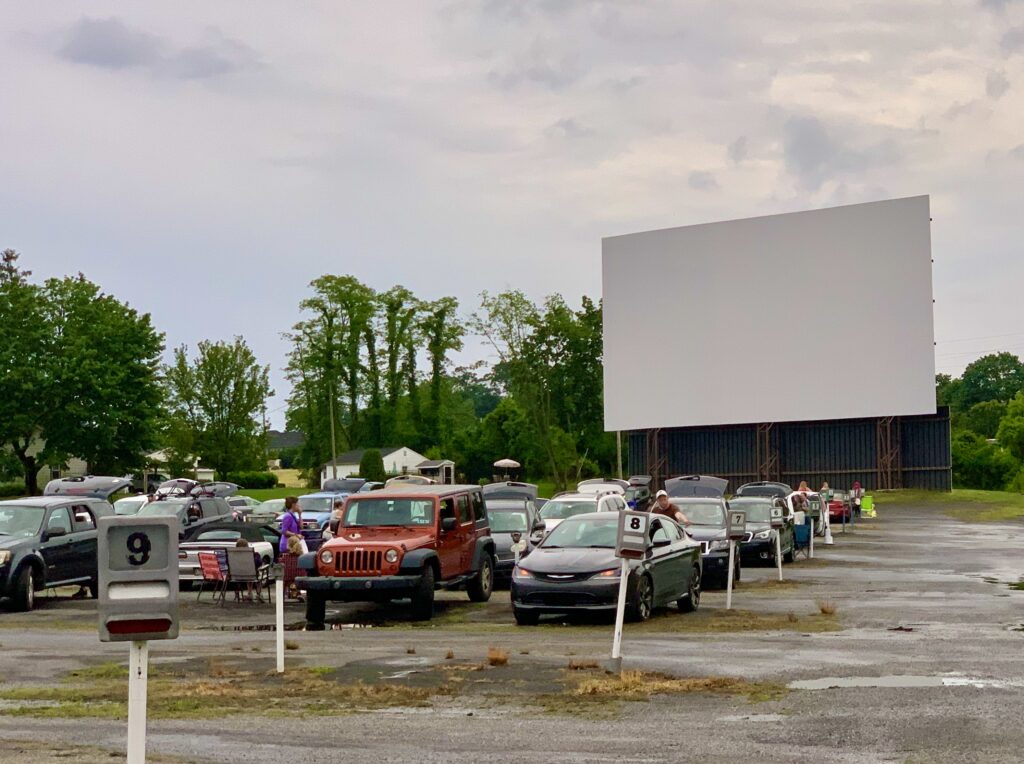 Normally, there are two cars between each of the poles, but now due to spacing needs, there's only one car. You can sit in your car or on chairs (bring your own) in front of your car.
We brought an SUV to the movies and outfitted the back with lots of pillows and blankets. The kids laid in the back to watch the movie, while the adults sat on chairs outside the vehicle.
Know Before You Go
Don't forget to bring a small radio to listen to the movie. It's possible to use your car stereo, but you don't want to have battery issues if it's running too long. If you forget, Haar's has radios to rent at the snack bar.
Haar's features a snack bar with all of your movie theatre favorites, plus yummy hot food like french fries. There's an intermission in between movies if it's a double feature, which is a good time to visit the snack bar and restroom.
The movies tend to be double features and can run until midnight. If you have young children that will not last that long, there is an intermission after the first movie if you choose to leave.
Find their movie schedule and additional information on the Haar's website. You can also visit their Facebook page for announcements and the movie schedule.
Looking for more to do in the area? Check out Paulus Farm Market.