Sponsored Post – Cumberland Valley Visitors Bureau hosted us for ice cream at Paulus Farm Market. All opinions are my own.
Paulus Farm Market is a store with bakery, deli, and flowers. It also features an ice cream truck and FarmPark with play areas and animals to feed.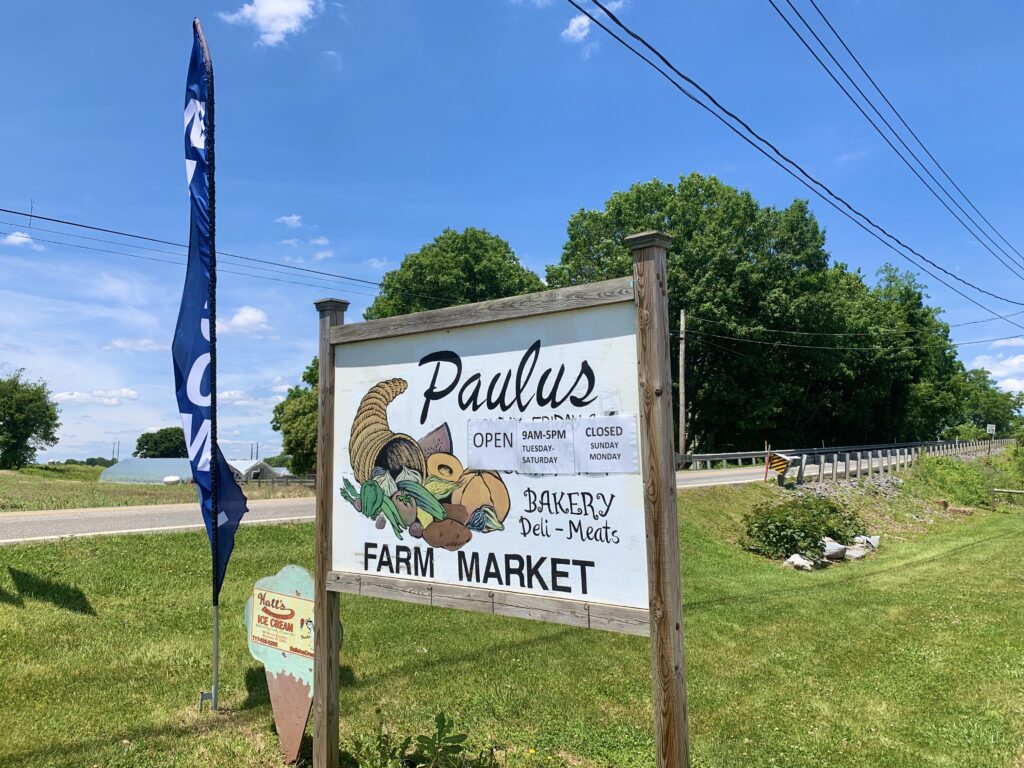 It is located at 1216 South York Street in Mechanicsburg. It's important not to get this market confused with Paulus Mt. Airy Orchards, which is located in Dillsburg.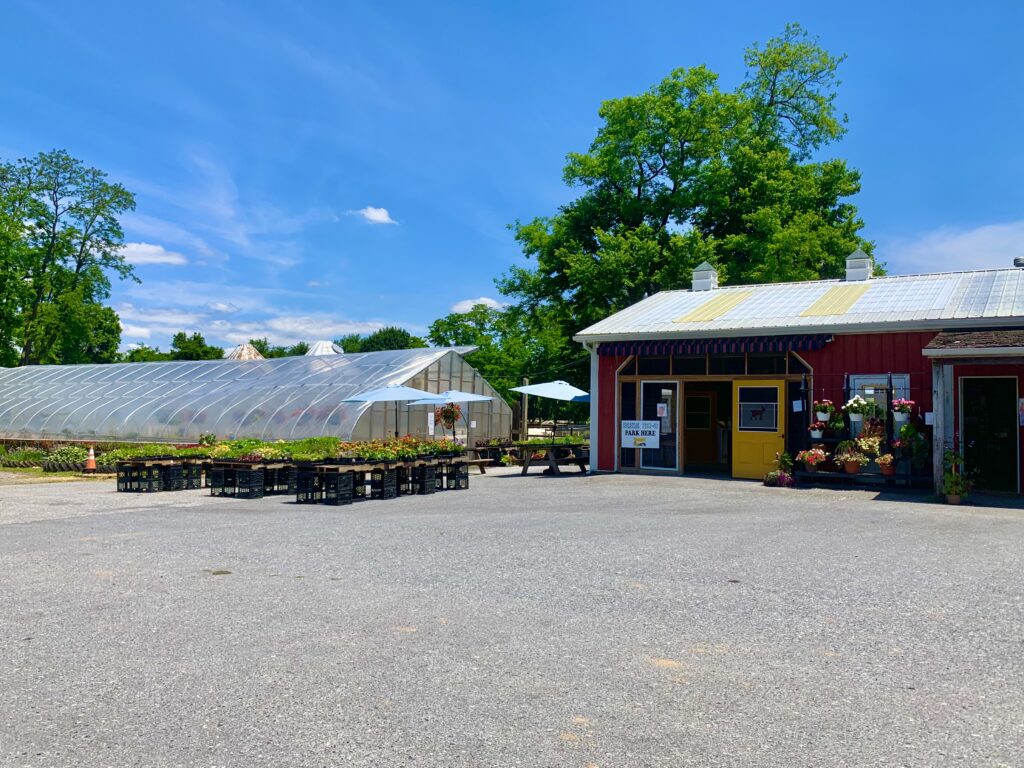 FarmPark
Paulus Farm Market in Mechanicsburg has a FarmPark with animals, sand area, swings, and more. There is a small fee for admission to the FarmPark, as well as an option to buy a bag of food for the animals.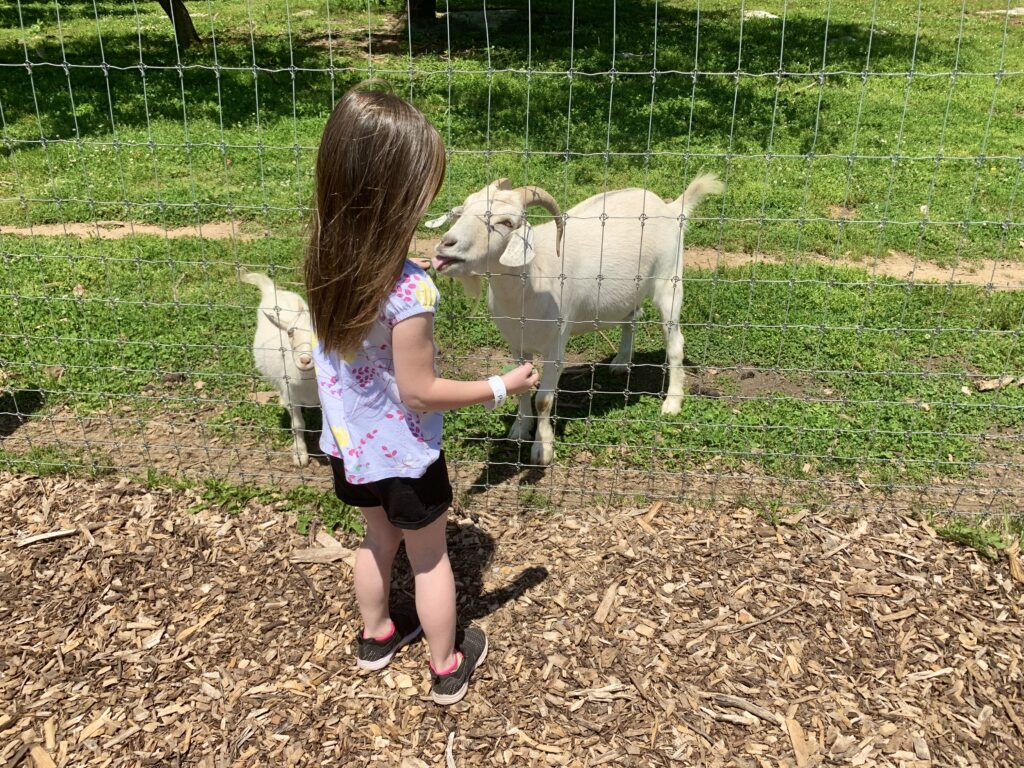 The bag of food is full of the animals favorites, including treats like lettuce, an apple, or pretzel sticks. Starting at the back of the FarmPark, there is a miniature white pony, goats, pigs, sheep, and cows. On the other side of the FarmPark is the turkeys, ducks, and a beautiful peacock.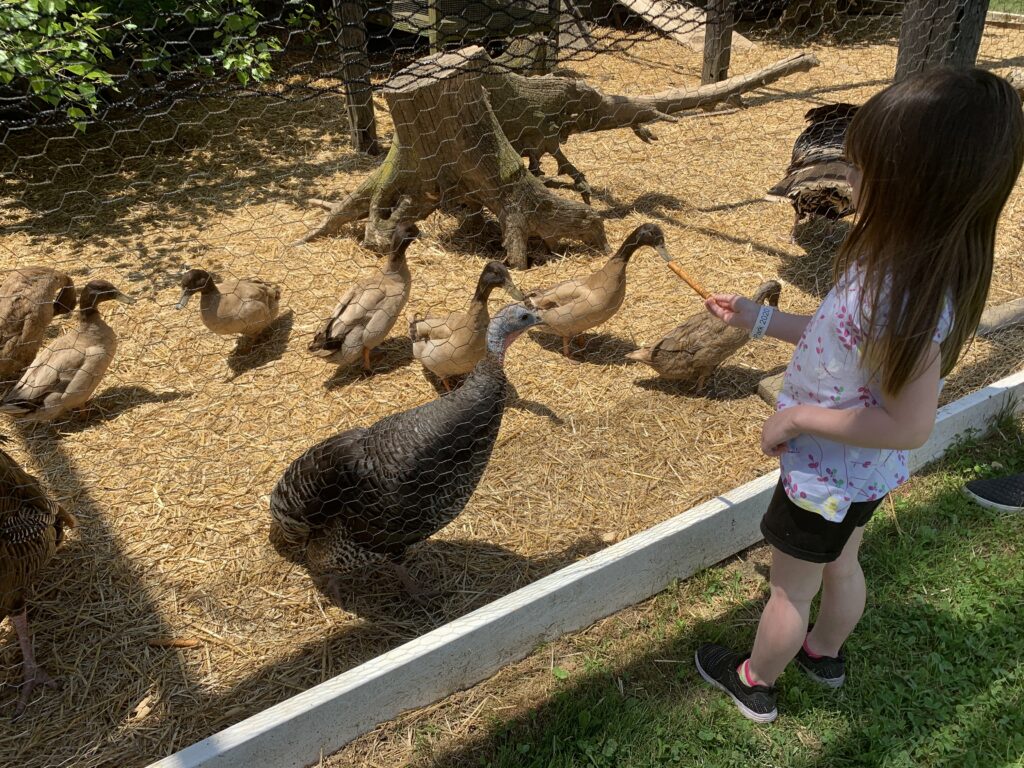 After the kids finished feeding the animals, we took some time to play in the shaded sand area and ride on the pony swings.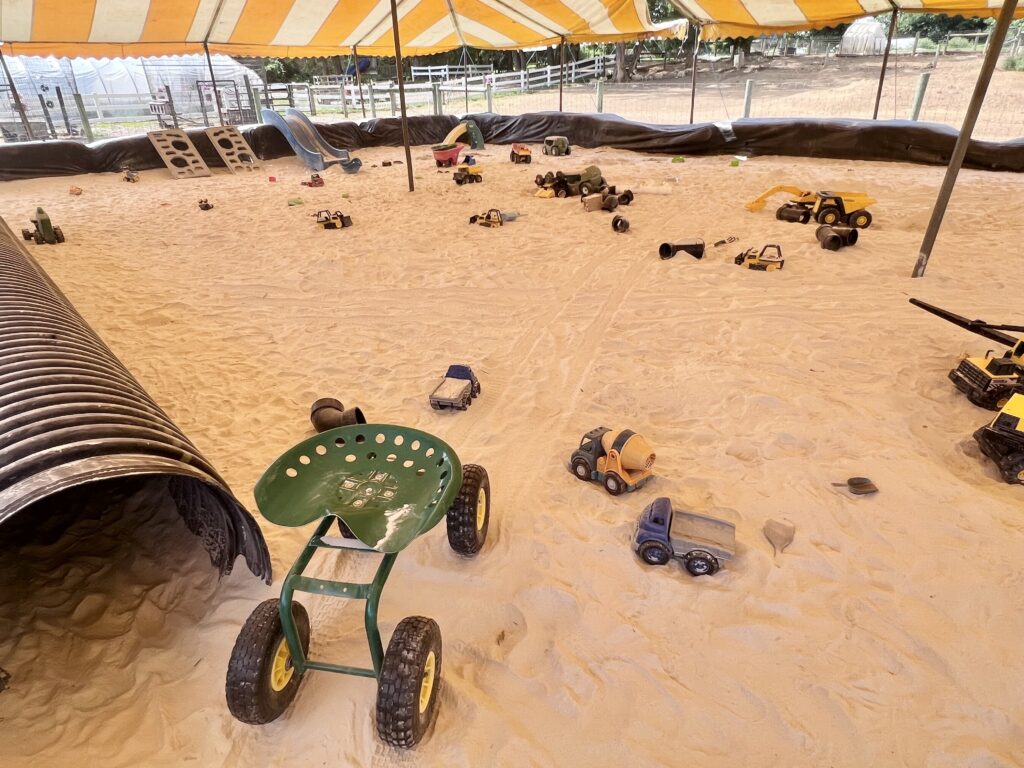 There's also a tractor to play in with a slide and a zen garden with rocks and water play.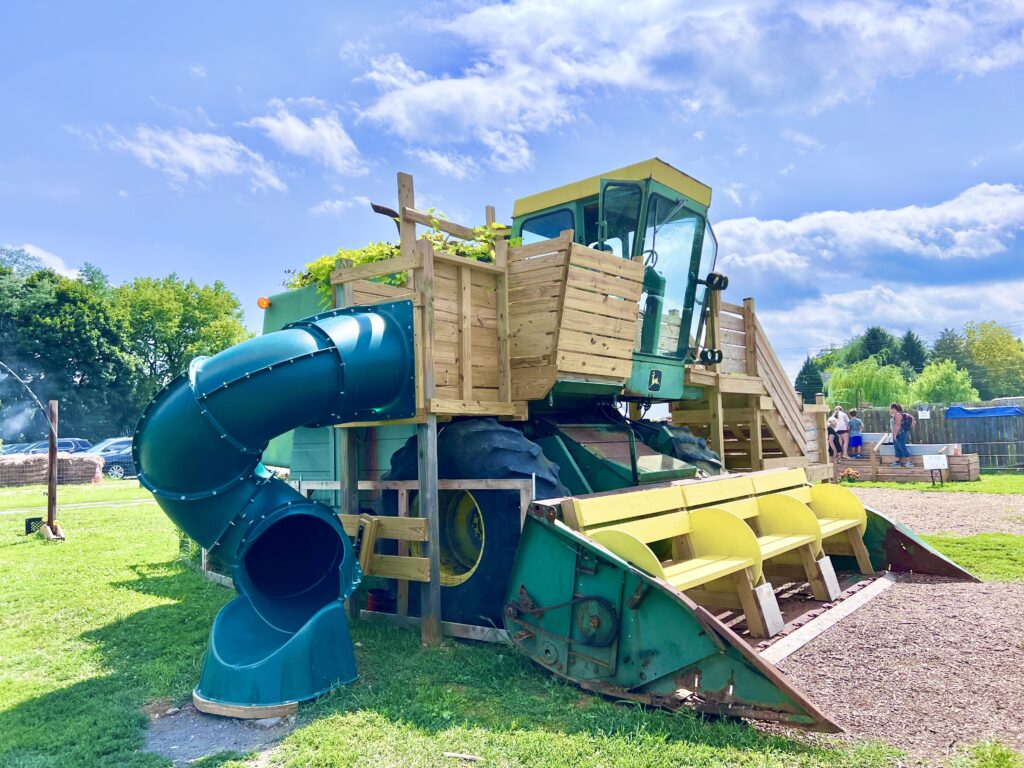 There's even an ice cream truck in the FarmPark along with hand sanitizer and a sink for washing up after feeding the animals.
The market has soft serve ice cream available at the Cow Lick ice cream truck. It's also a stop along the Cumberland Valley Ice Cream Trail.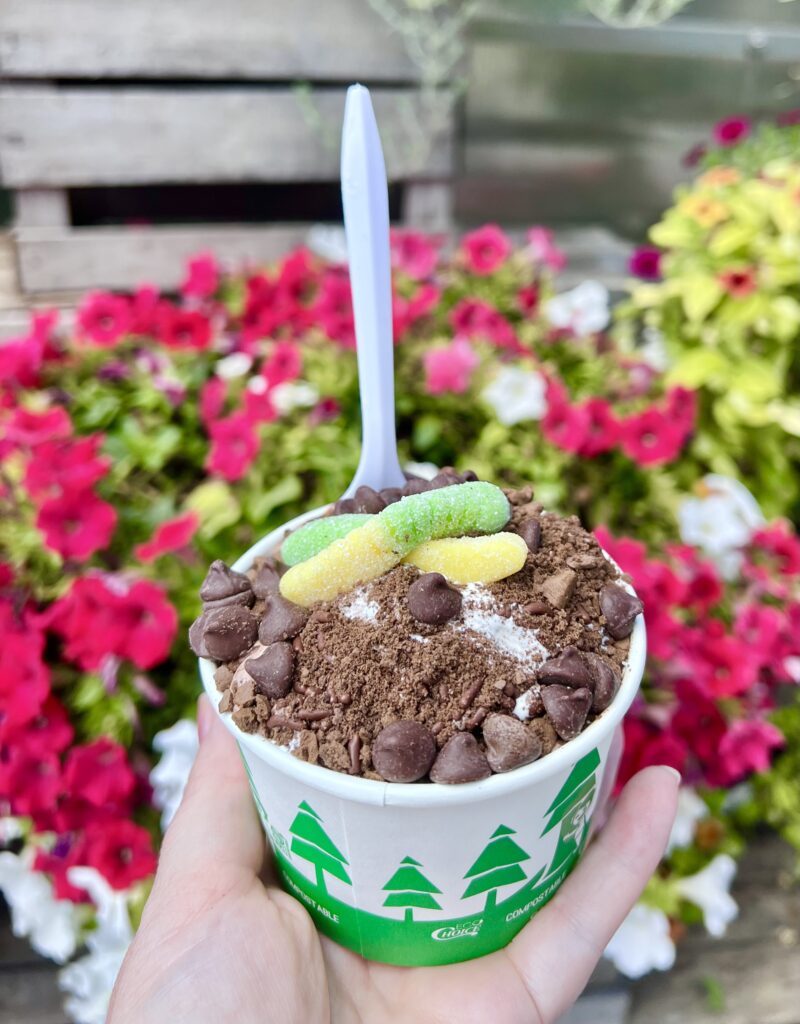 The FarmPark also has some picnic tables under shade trees to enjoy your ice cream or food from the Farm Market.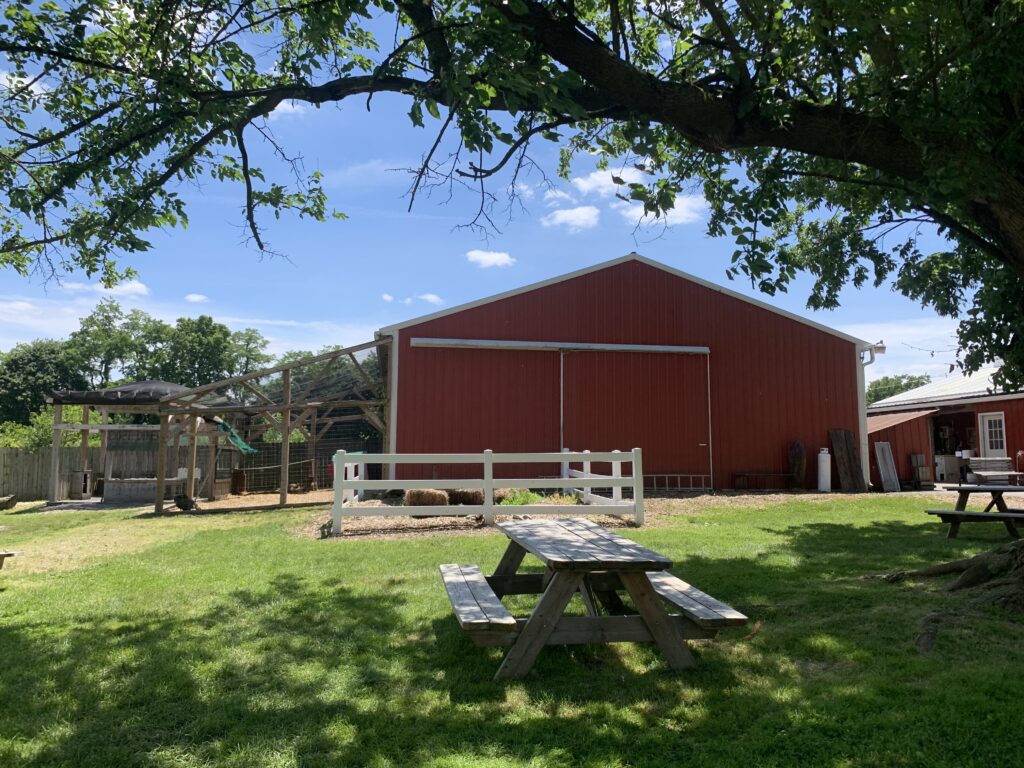 More information about the FarmPark, as well as hours can be found on the Paulus Farm Market website. The Market includes produce, a deli, bakery, and much more! We purchased a watermelon to take home, and some other goodies.
Pick Your Own Flowers
At certain times of the year, the market has fields of pick-your-own flowers and in the fall, pumpkins. Check their website for availability of pick your own and make sure to call to confirm that it's open, as mother nature changes quickly. The cut flowers include a bucket to collect your flowers.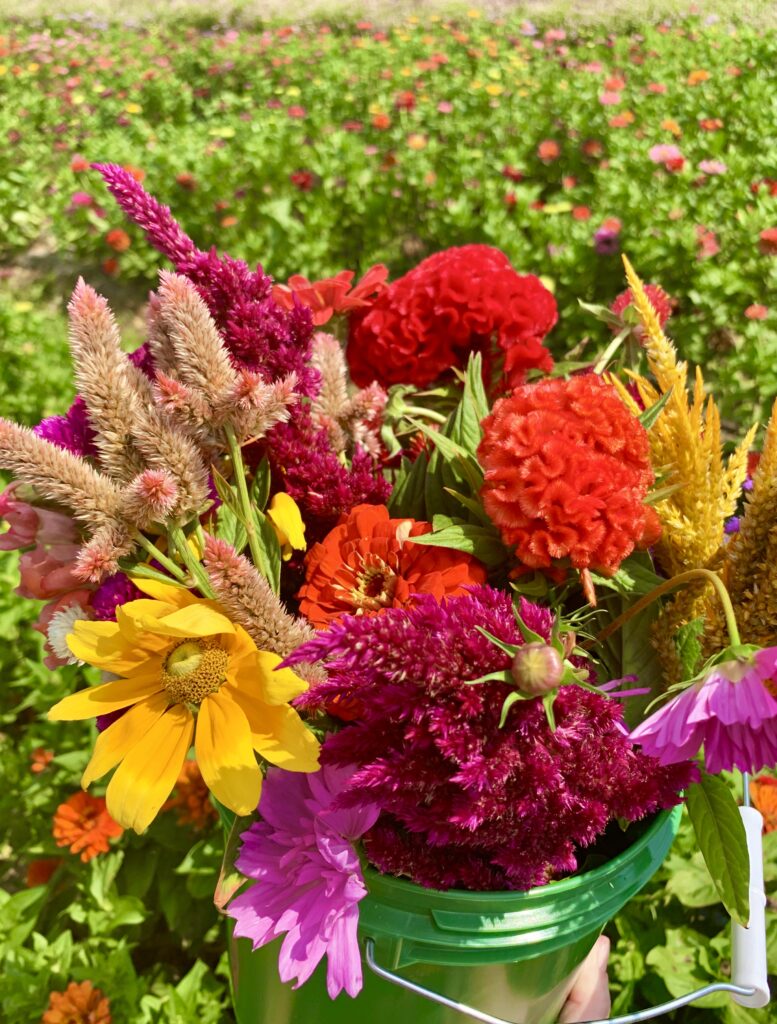 Looking for more to do near Paulus Farm Market?
Check out this list of playgrounds in Harrisburg.
Friendship Park has a new playground close to Paulus Farm Market.
Sponsored Post – Cumberland Valley Visitors Bureau hosted us. All opinions are my own.