Disclaimer:  Caution must be used at all times as natural hazards exist in the wilderness.  Please play wisely and follow the applicable state guidance for travel and safety considerations. Check the Gifford Pinchot State Park website before venturing out to ensure the lake is open for swimming.
Gifford Pinchot State Park is located between Interstate 83 and Route 15 in York County, Pennsylvania. The park is over 2,000 acres with the major attraction being the 340-acre lake.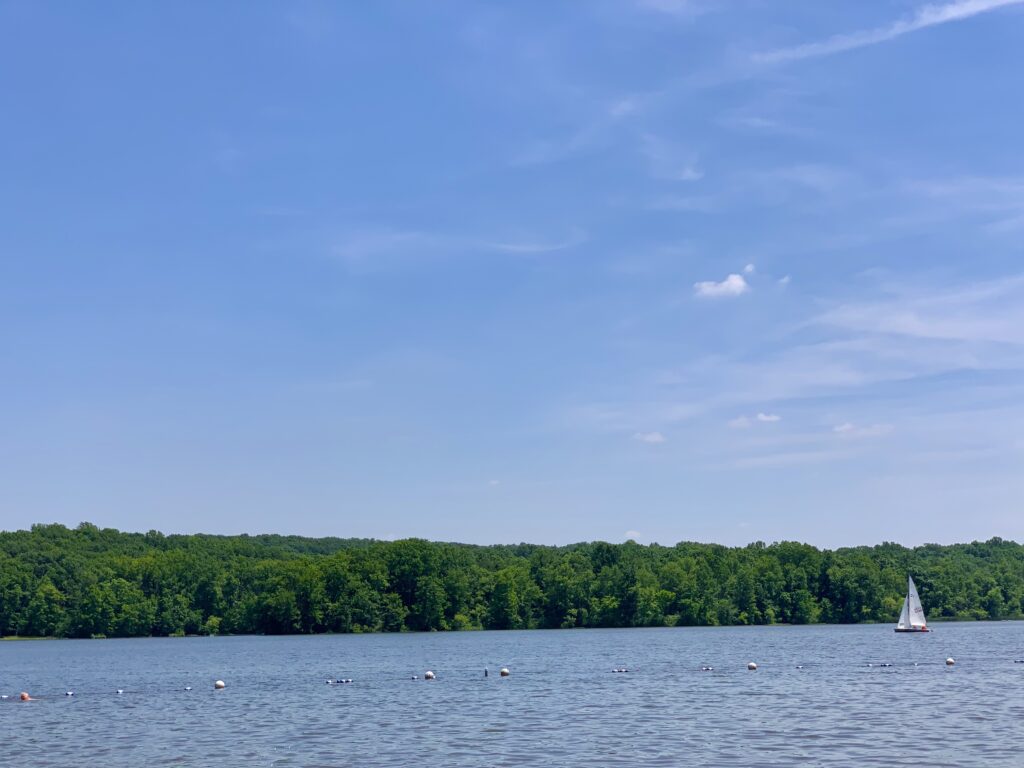 There are several entrances to Gifford Pinchot State Park. A couple of the entrances are specifically for boat mooring. Two of the entrances lead to day use areas. The Conewago Day Use area has many trails for hiking and mountain biking. The Quaker Run Day Use area off Route 177 is where the lake can be accessed for swimming.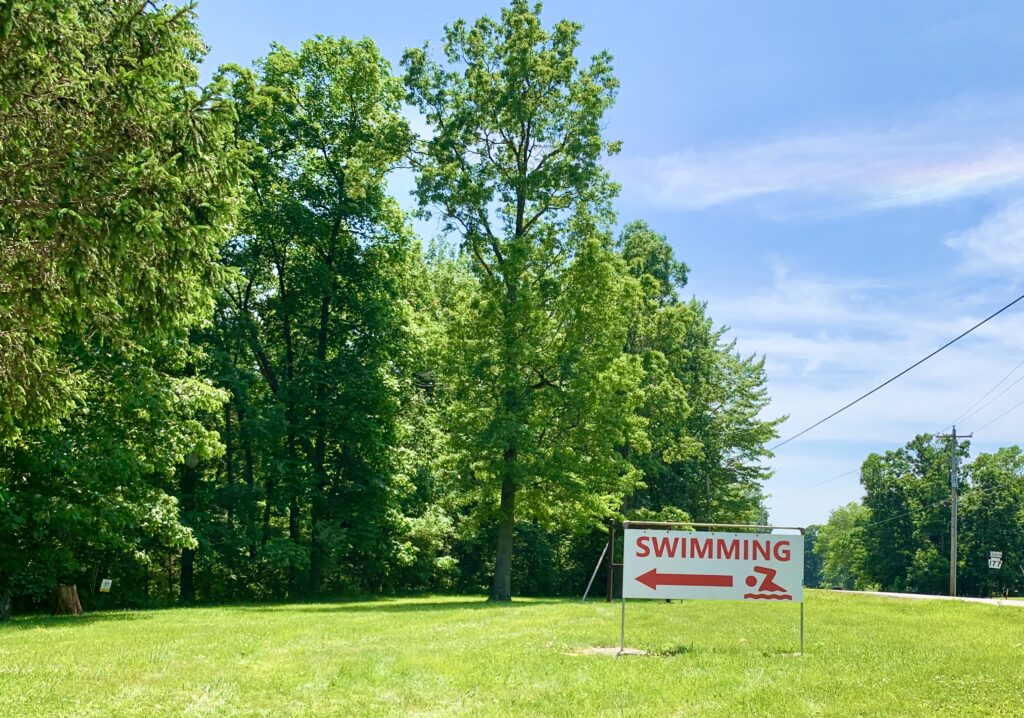 Quaker Run Day Use Area
The Quaker Run Day Use area has a large parking lot and wide access to the water. Instead of a sand beach, there is grass right up until the edge of the water. The water is lined with low gates, which can be opened in certain areas. The depth gradually goes from about one foot deep to several feet deep.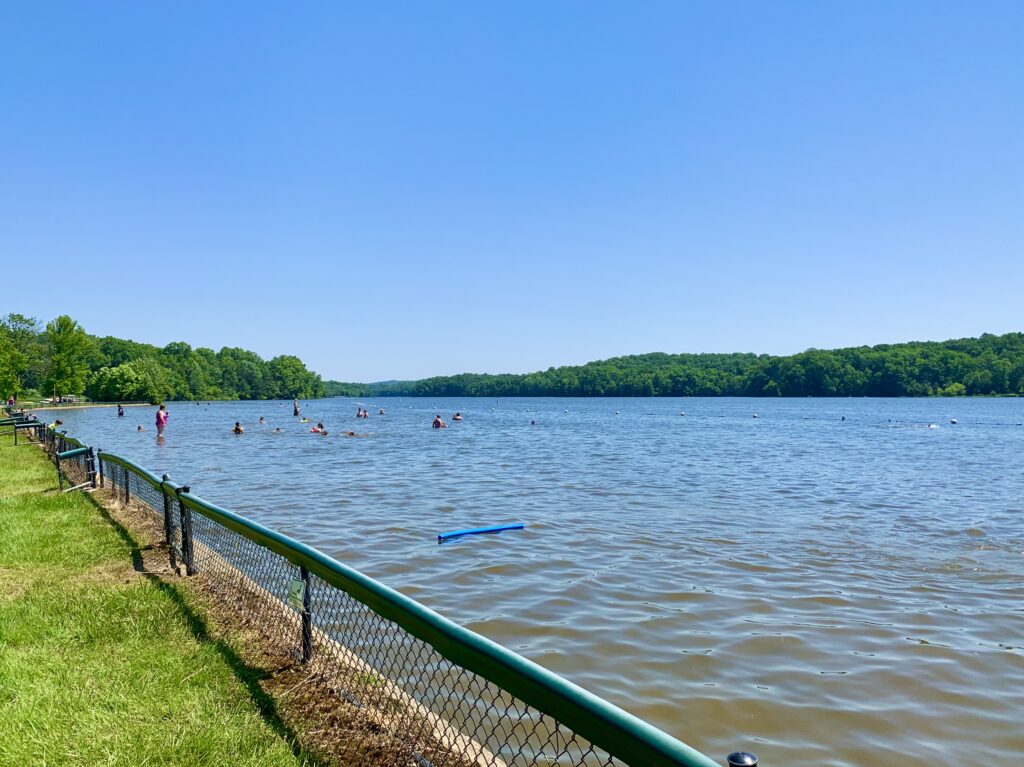 There are shade trees and picnic tables throughout the Quaker Run area. A full snack bar is available. Snack bar staples are available, including soft serve ice cream.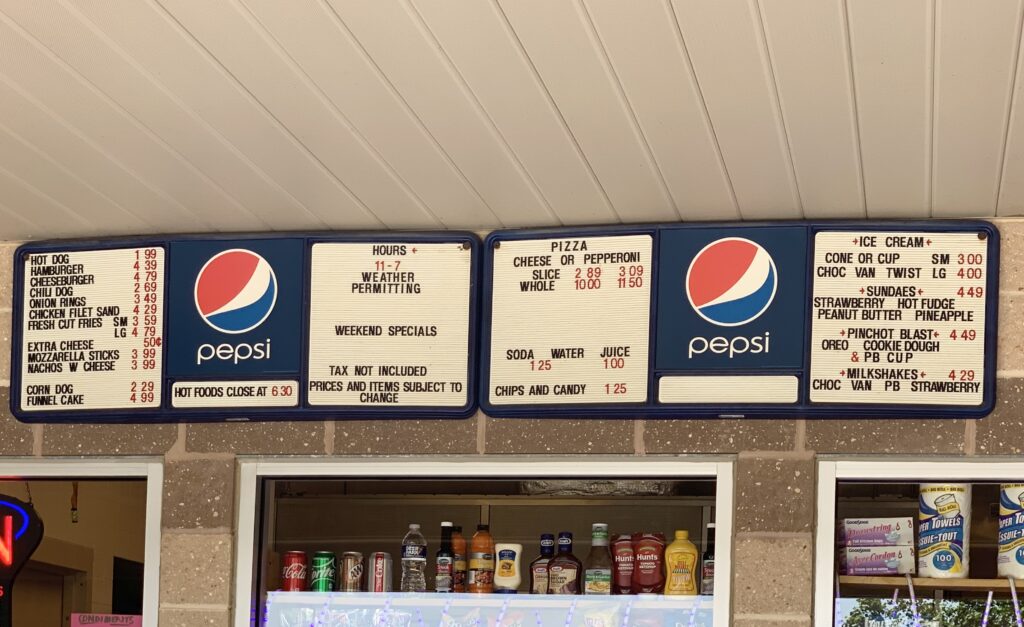 The snack bar building also houses changing facilities and restrooms. There are several picnic tables under a roof, as well as a few with umbrellas. Snack bar pricing is from 2020, and is subject to change.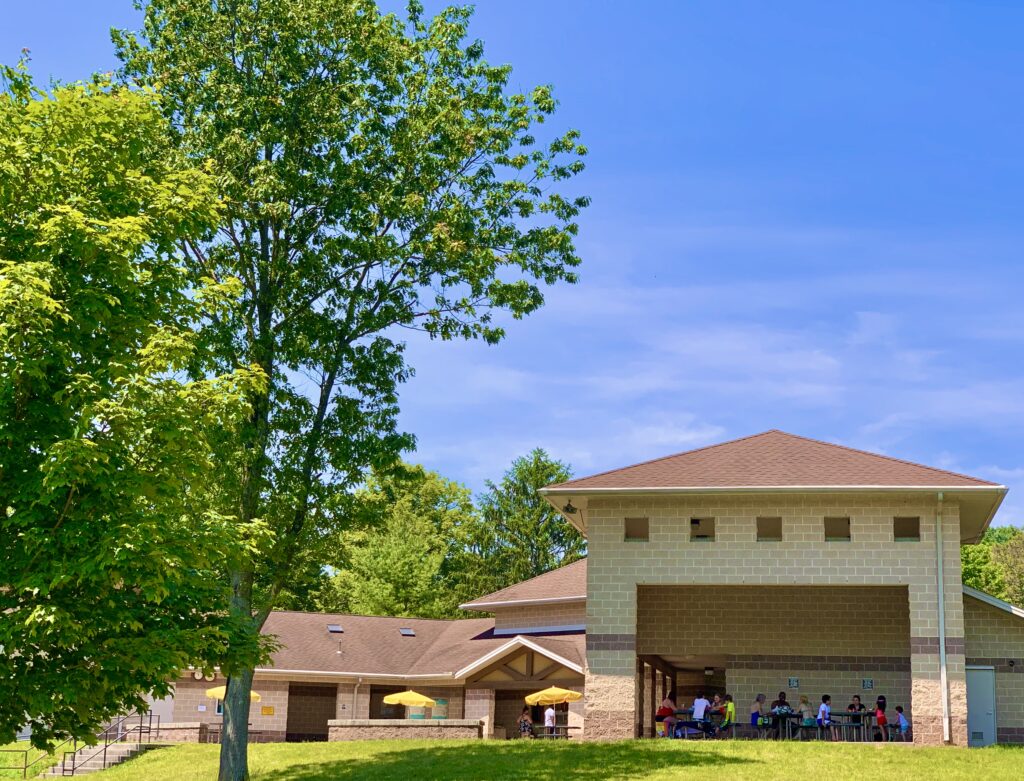 Things to Remember When Visiting Gifford Pinchot State Park
Bring rafts! Many kids were having fun playing on rafts in the lake.
Wear water shoes. The bottom of the lake is a bit slick. Water shoes help!
Bring chairs to sit at the edge of the lake, if your children is able to handle themselves in the water.
You may bring your own food, so you may want to supplement your snacks with some hot food at the snack bar.
Ensure the lake is open for swimming before venturing to the park. More info is on their website.
Looking for more State Parks?
Check out – Swatara State Park, Ohiopyle State Park, Ricketts Glen State Park, and Rocks State Park