Disclaimer: Caution must be used at all times as natural hazards exist at Kilgore Falls. Please play wisely and follow the applicable state guidance for travel and safety considerations.
Kilgore Falls is located in Rocks State Park in Pylesville, Maryland. This area of the park is called Falling Branch. It's about five miles north of the main area of the State Park.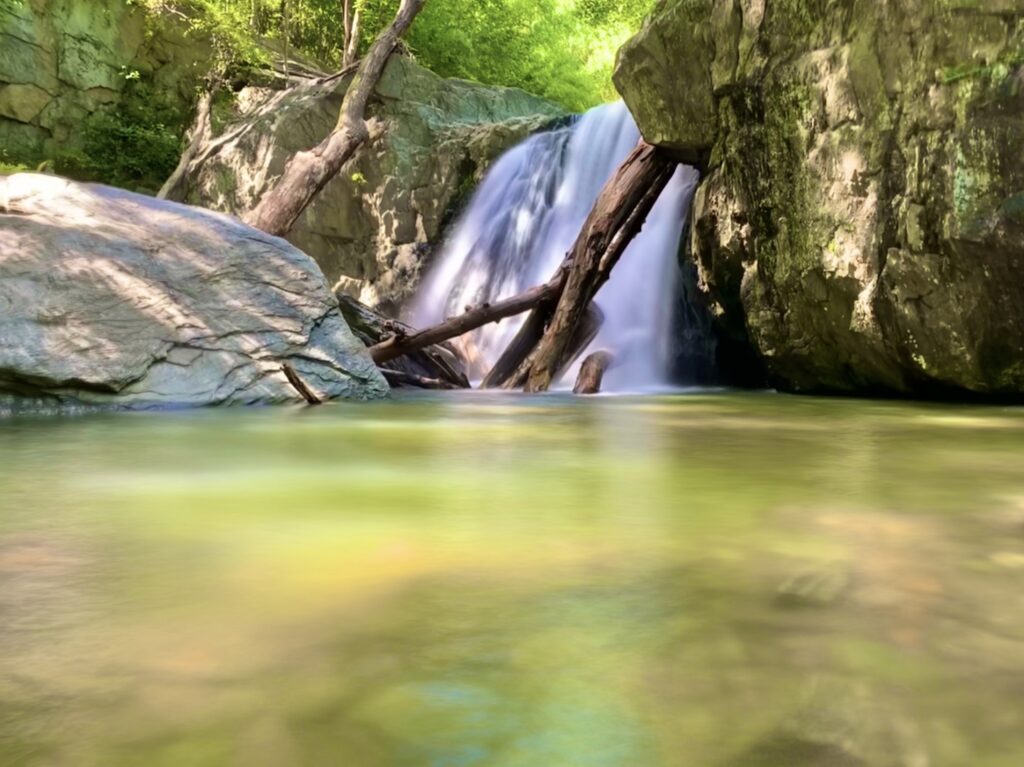 The Falling Branch area has a fairly short hiking trail which leads to the 17-foot waterfall. This area is very popular, especially on weekends. However, the parking lot for the falls trail head is not very large. Therefore, starting last summer the Maryland Department of Natural Resources requires parking reservations on the weekends and holidays between May 1st and Labor Day.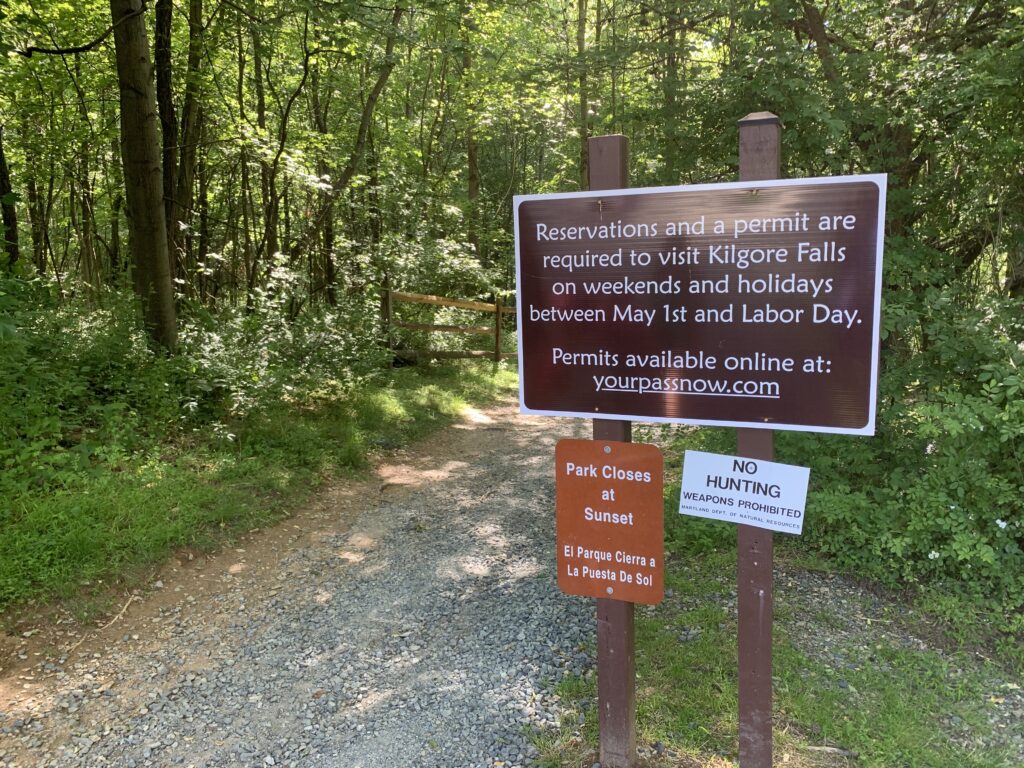 Kilgore Falls Reservations
The parking reservations are free. The reservations typically become available on Monday morning for the following weekend. The passes are available for a morning shift from 8 AM to 2 PM, and then 2 PM until dusk. From previous experience, the parking passes for the weekend tend to be completely reserved by around noon on Monday. Find the reservation information and rules for the area here – Link to the Maryland DNR parking reservation page.
Kilgore Falls Parking
Parking and reservations are monitored by Maryland DNR staff at the entrance to the parking lot. Be sure to have a copy of your reservation for them to scan.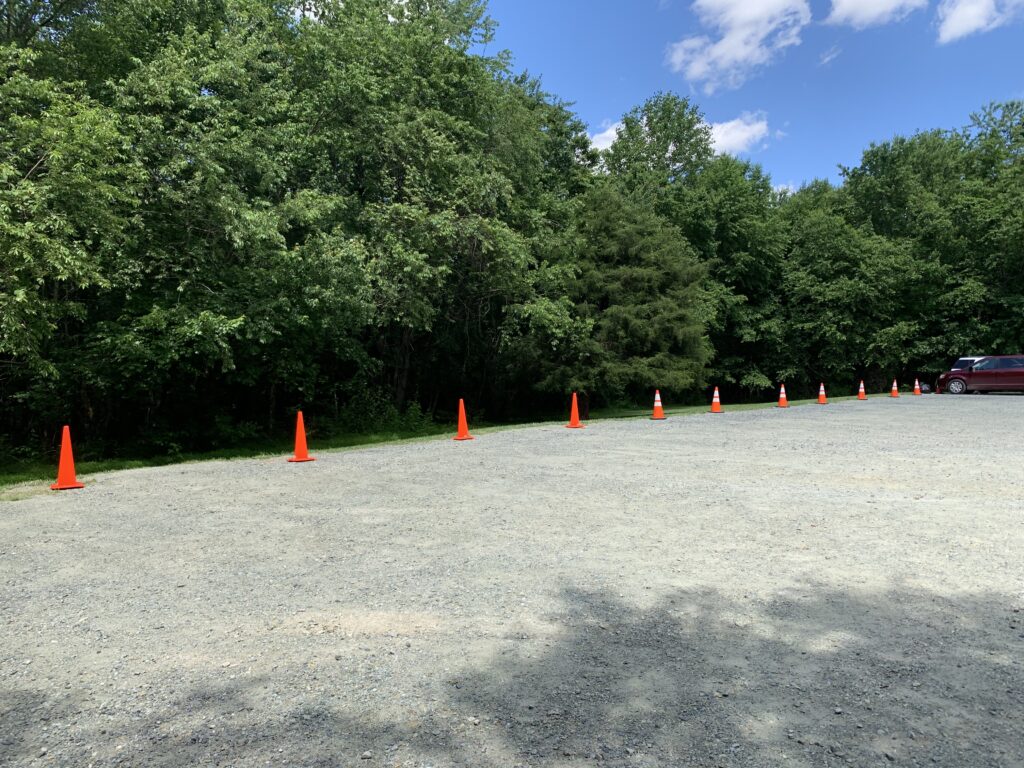 If you plan to visit the falls on a weekday (non-holiday), parking is first come, first serve. Once you've parked, there is an obvious trail head that leads to the falls. The walk to the falls about a half mile. It is fairly easy, though strollers would not be able to navigate the path.
Kilgore Falls Trail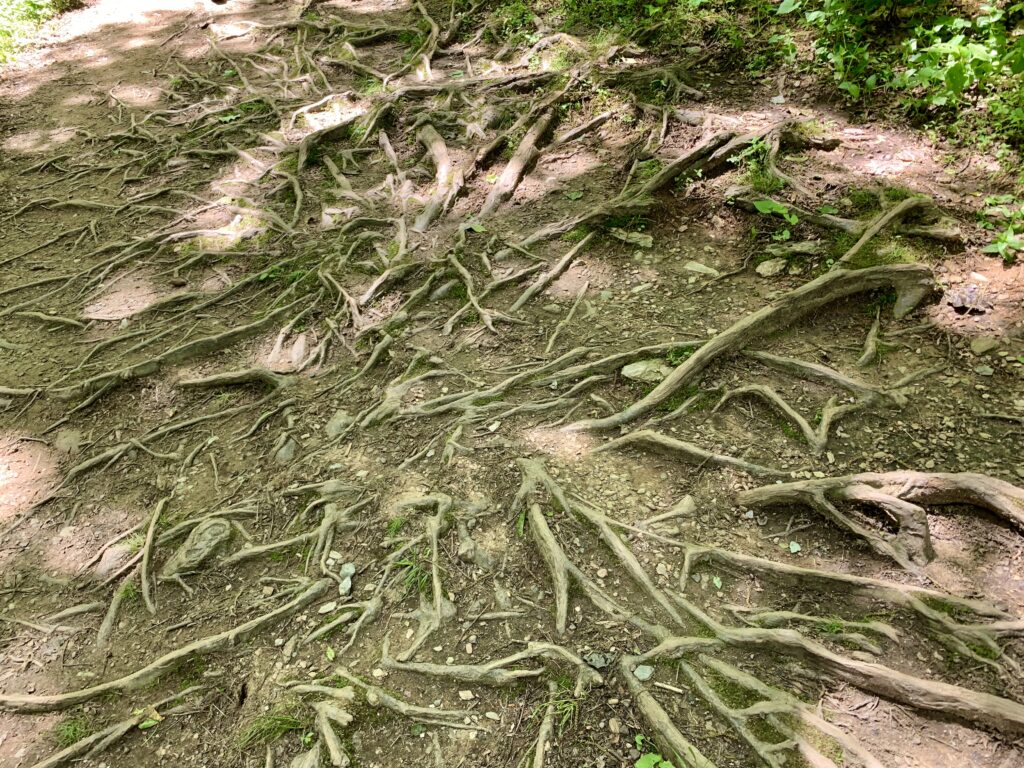 There are roots and obstacles, and after about a half mile walk you'll arrive on one shore of the creek with the waterfall. From here, you'll want to carefully navigate to a good place to sit and enjoy the falls.
Most people at the falls had water shoes to navigate the slippery and wet rocks. Kids also enjoyed playing in the rock piles at the edge of the water.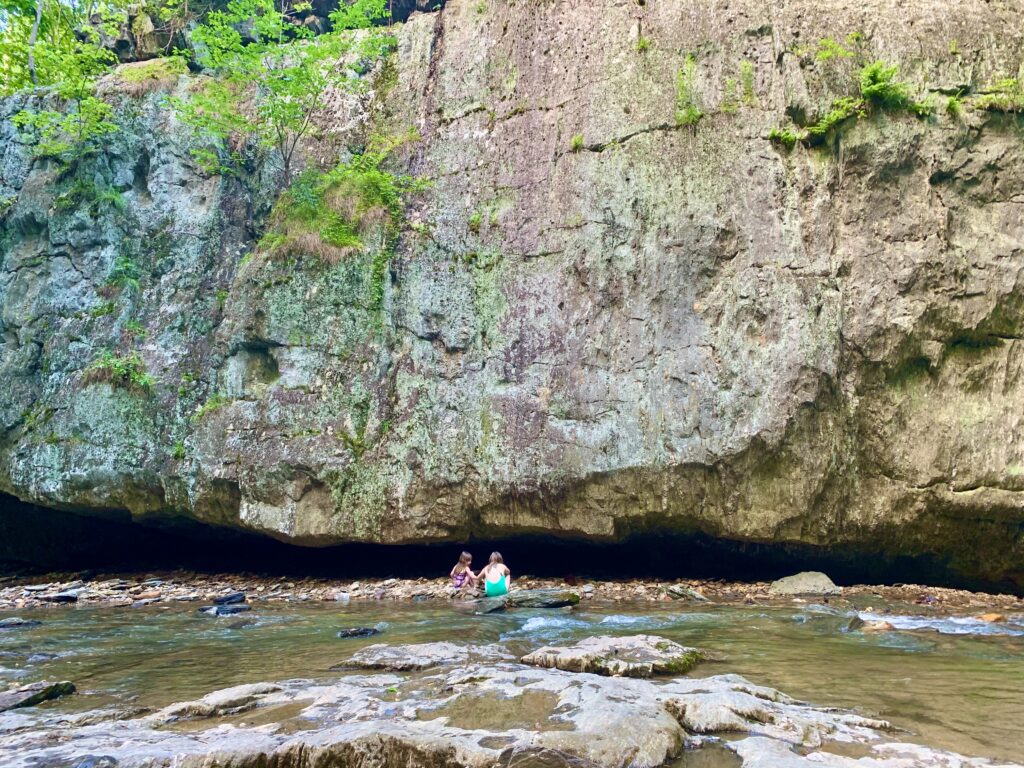 Looking for some more fun in the outdoors? Check out Swatara State Park, Ohiopyle State Park, Ricketts Glen State Park, Trough Creek State Park, and Gifford Pinchot State Park