Pole Steeple is a rocky overlook that's accessed via an approximately 1.2 mile trail which starts in Pine Grove Furnace State Park. If you're familiar with swimming at Pine Grove Furnace during the summer months, the trail begins across the street from a parking lot near Laurel Lake.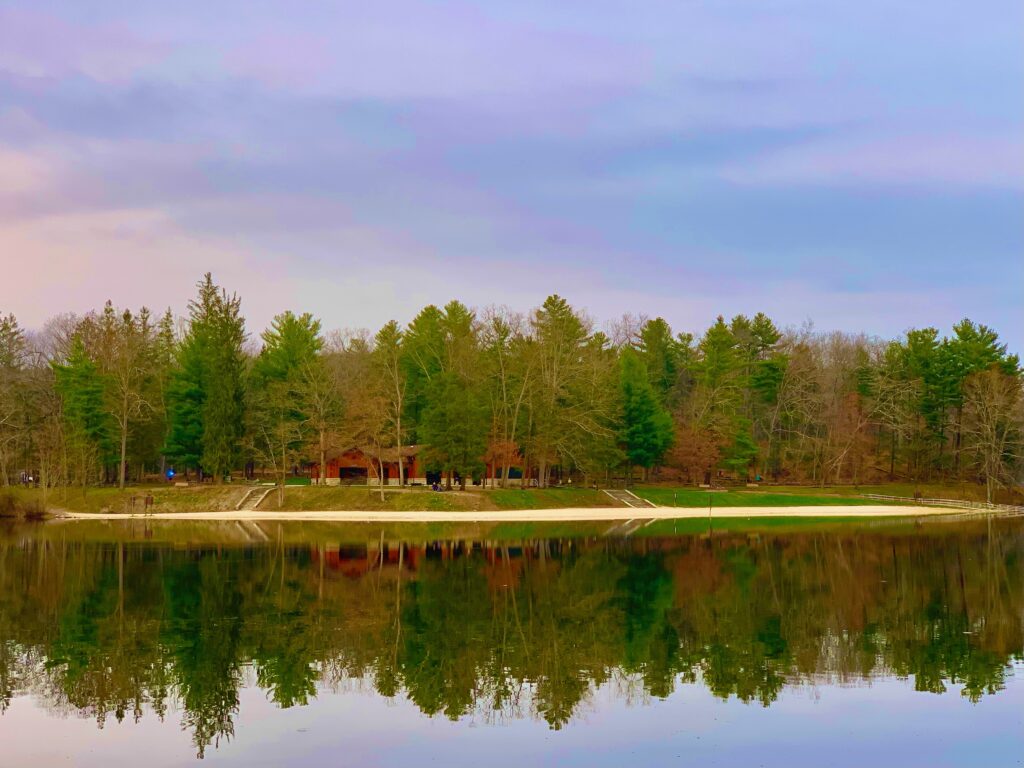 Pole Steeple Trail Parking
The parking lot is relatively small, and can fit approximately 20 cars. We easily found the trail head by entering "Pole Steeple" in our GPS. The parking lot is a slight right turn as you enter Pine Grove Furnace from the east.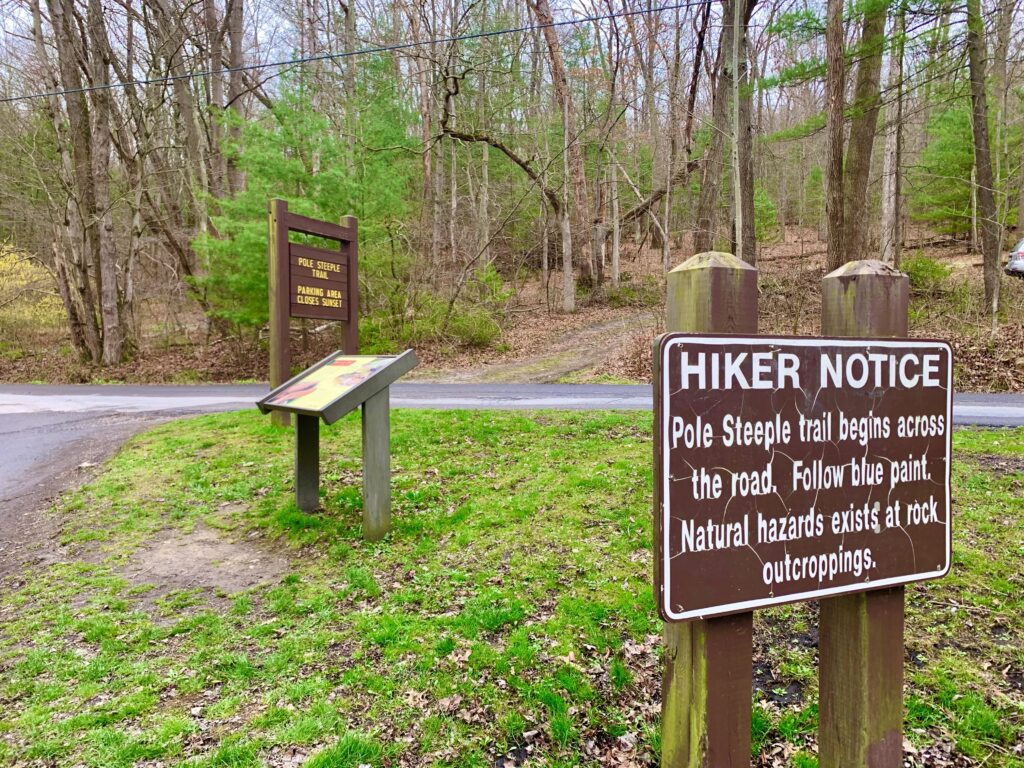 Once in the parking lot, carefully cross the street and head up the incline to start your hike. The hike is mostly uphill to reach the overlook. At many points, there are steps made of rocks to make the hike a bit easier.
The entire trail, out and back, is total of approximately 1.5 miles. It took us a little over an hour and half to complete this hike with 5 year old and 9 year old kids. That includes some time spent at the overlook, enjoying the view and climbing on the rocks.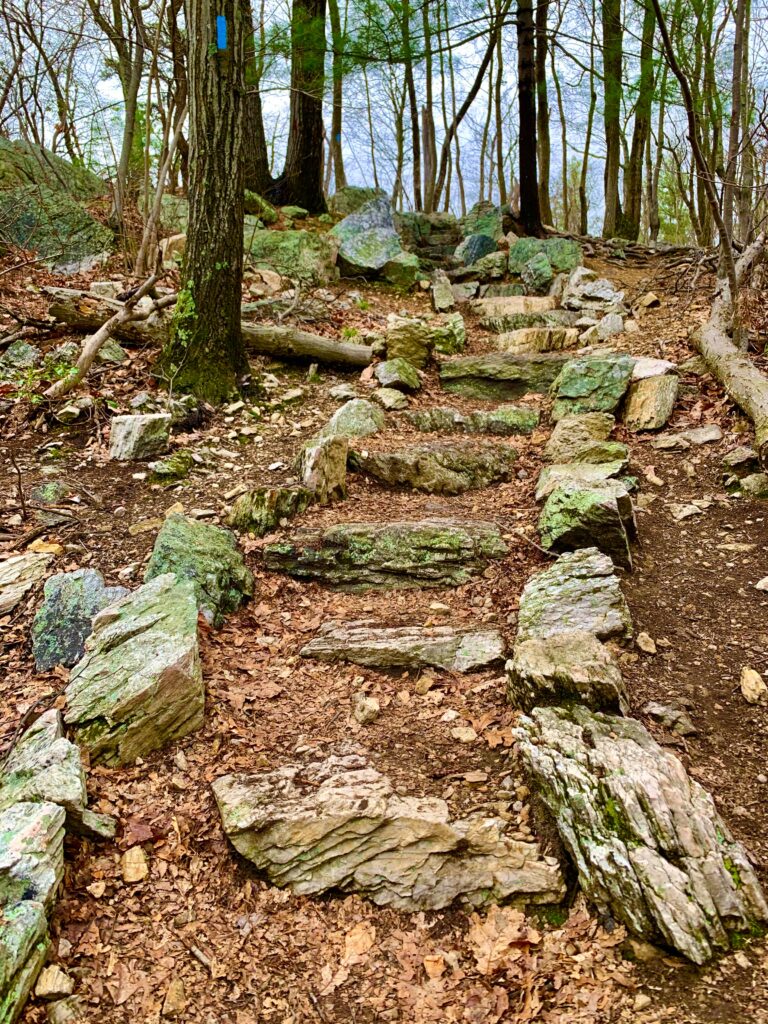 Pole Steeple Trail Alternative Routes
After walking about a half a mile, there will be a sign which directs you toward a more moderate incline for the final leg of the hike that reaches the top. The other direction is much more steep. We chose the moderate, but we probably could have handled the steeper trail, as we used it for the descent.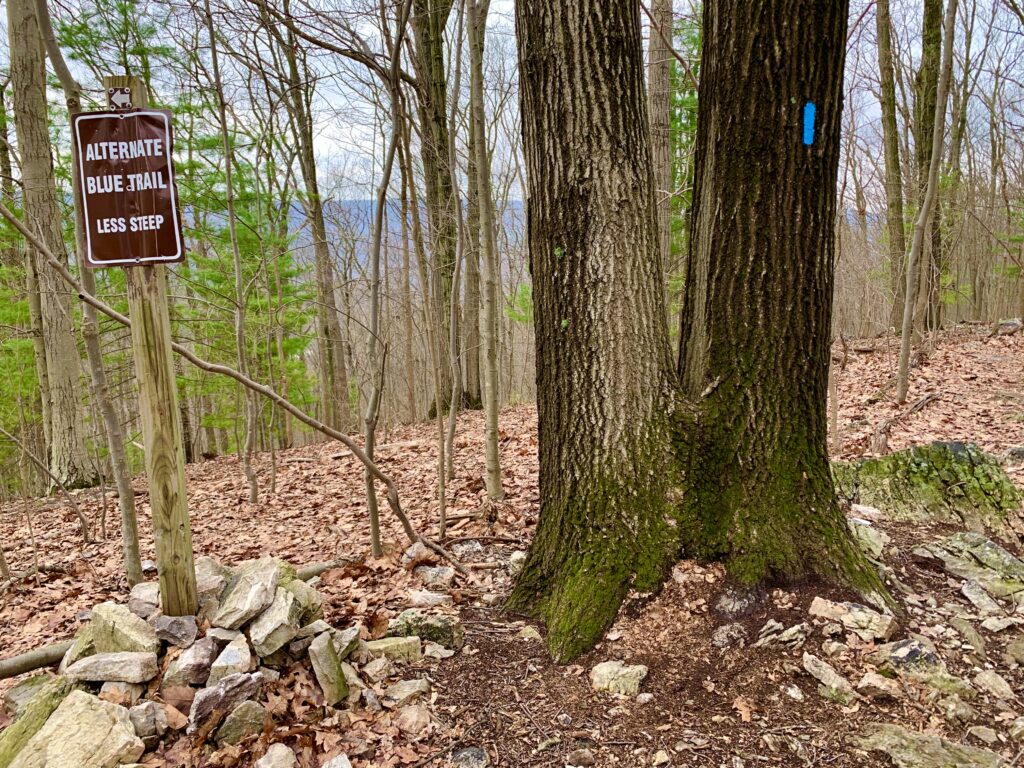 At the top, it's fairly easy to get a good view without going too far out on the rocks. Exercise extreme caution, especially if traveling with small children. While we visited in the early spring, the view is particularly good in the summer and fall months.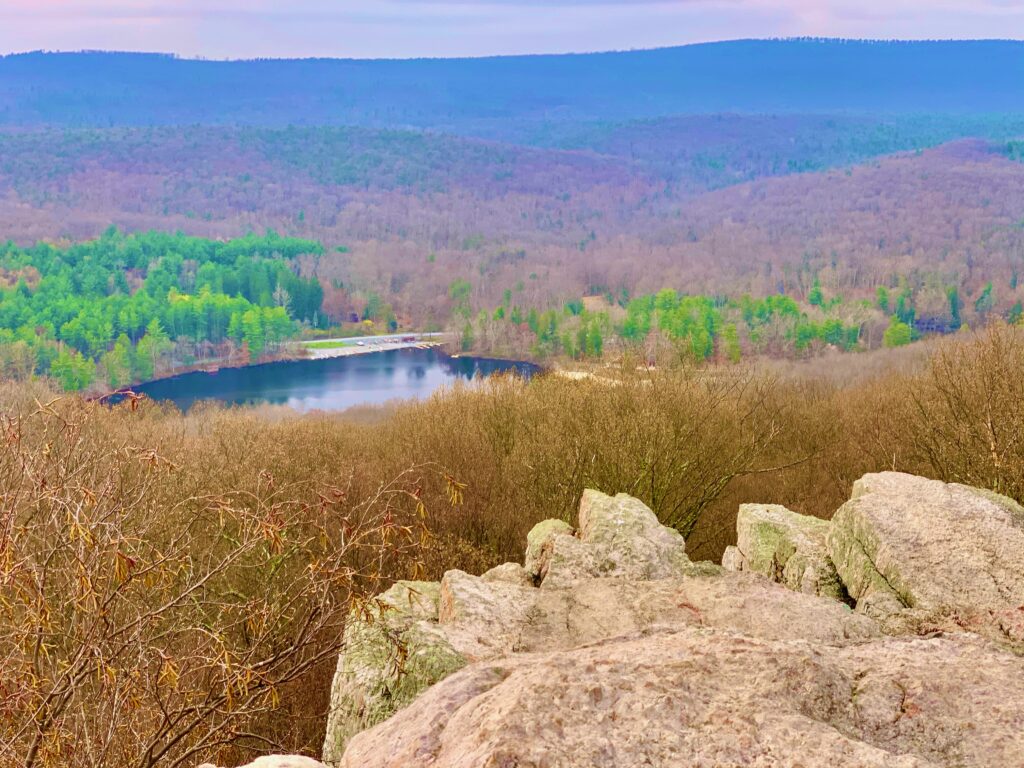 Before or after your hike, there are picnic tables and benches available by the parking lot and lake to enjoy a snack. There's also a small general store for the state park that's close by. We enjoyed a trip to Twirly Top, which is an ice cream and food stand that's only about a 10 minute drive outside the state park.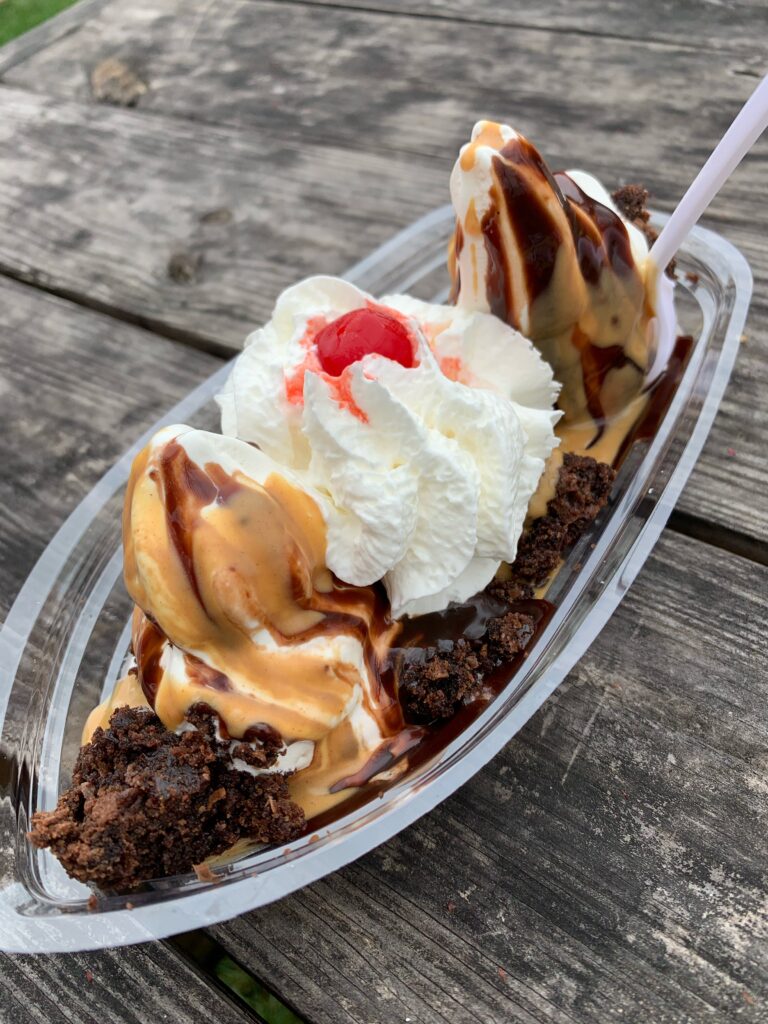 In the summer, you could add a trip to the Laurel Lake beach for a swim. There's a sand beach to relax after your beautiful hike!
Looking for More State Parks?
Check out – Swatara State Park, Ohiopyle State Park, and Rocks State Park