Do you have a train-lover in your family? If so, Bluemont Junction Park is a great place to see a train car, and play on one!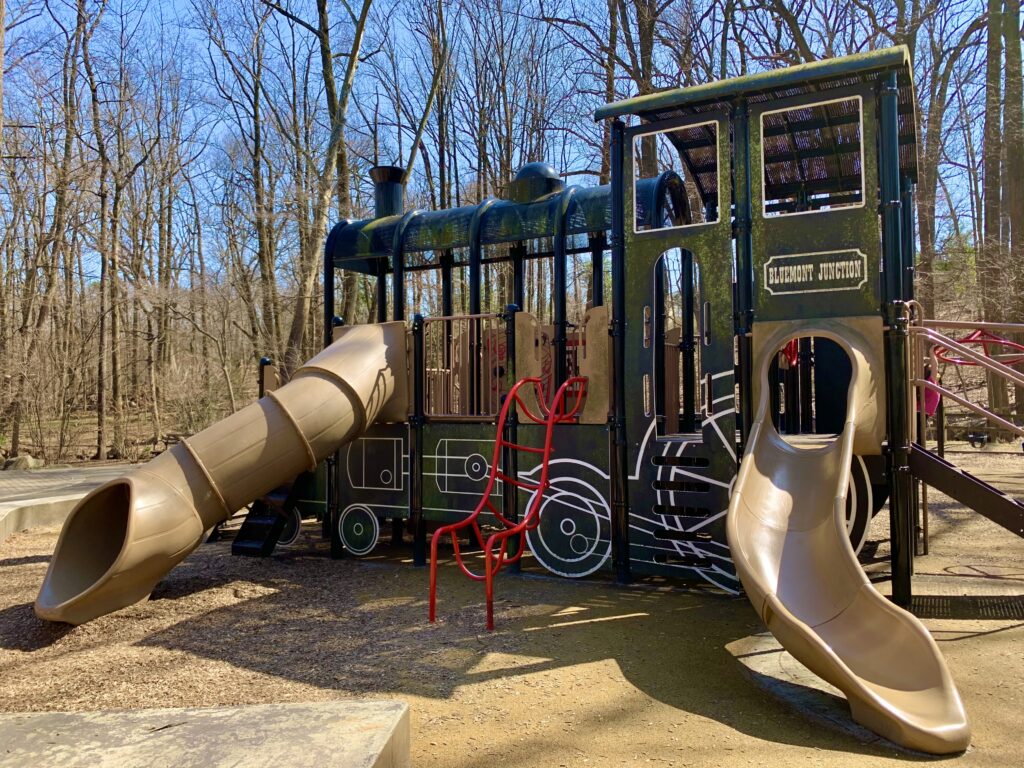 Bluemont Junction Park is located in Arlington, VA. It can be a bit tricky to get to the playground, so be sure to follow the parking directions.
Bluemont Junction Park – Parking Lot
If entering the park from Wilson Blvd, the first parking lot you may see for the park may be at the tennis courts. This is one place to park to access the walking trail, however it is not the closest parking to the playground.
To access the playground parking lot, you'll need to follow North Manchester Street to a right onto 5th Road North. Then, take a left onto North Montague Street and a left onto 4th Street North. There is an access driveway to the parking lot at the corner of 4th Street North and North Manchester Street.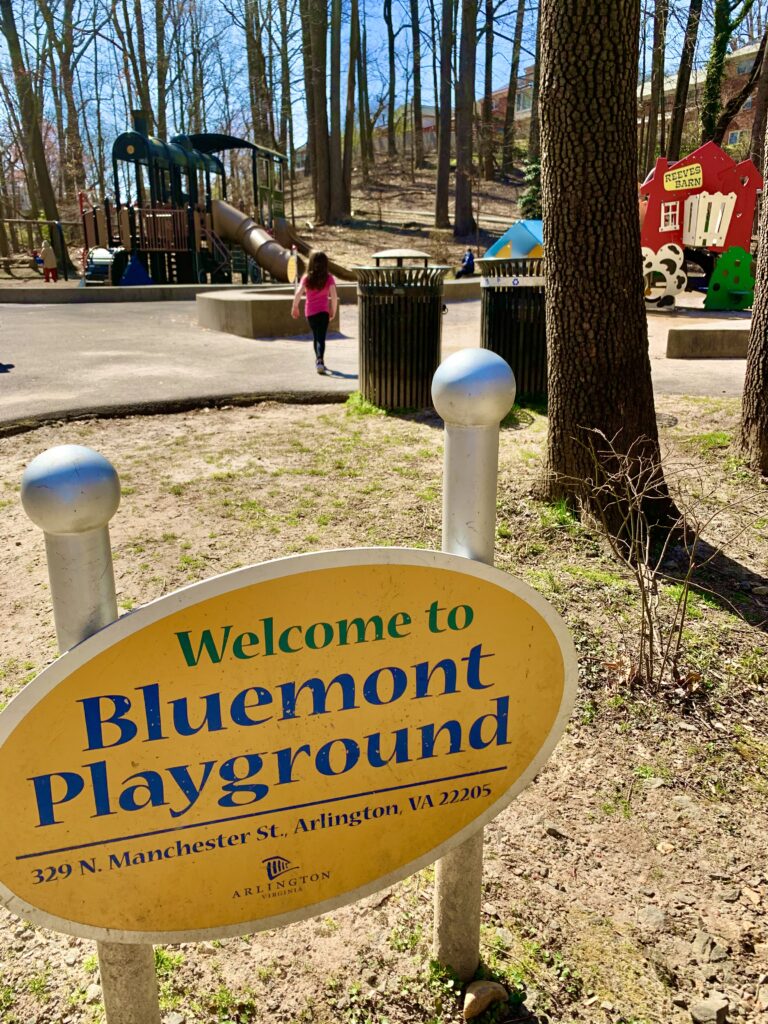 If you're arriving at the park from Arlington Blvd (Route 50), the playground parking lot will be at the end of North Manchester Street.
After parking in the lot off of 4th Street North and North Manchester Street, the Bluemont Junction train playground is right beside the parking lot. You'll also notice a pavilion and plenty of picnic tables. The first section of the playground is the toddler area.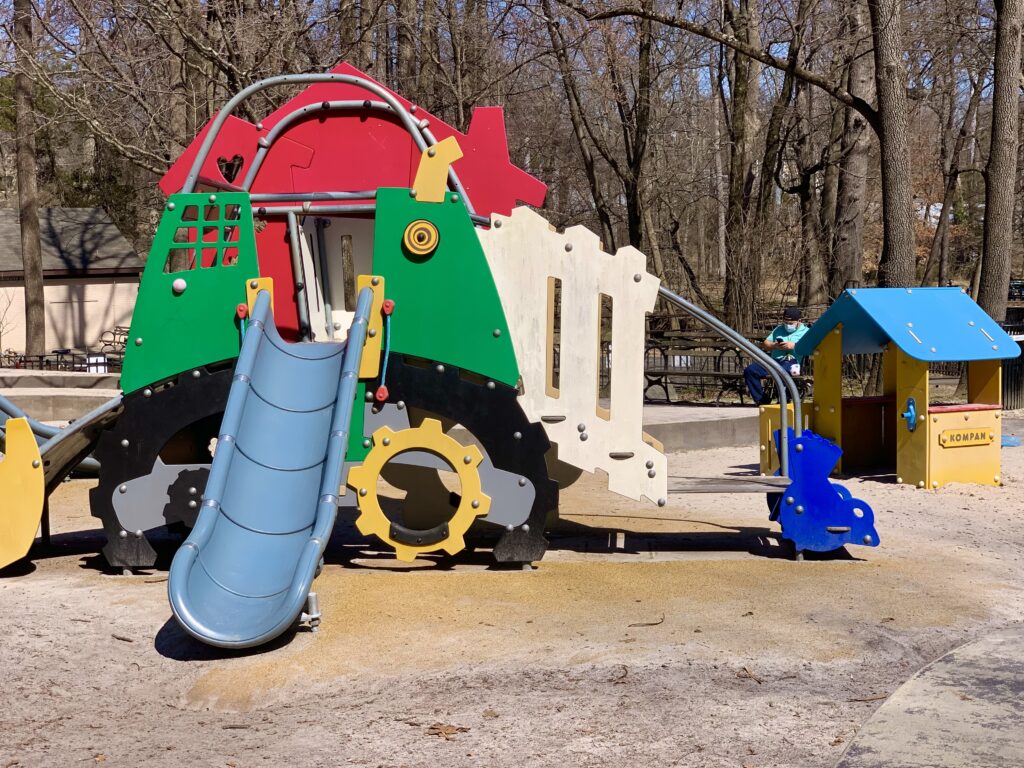 Bluemont Junction includes picnic areas, a stream, and a large playground area with a train play structure. The train is large, so best for older children to climb. Keep in mind the stream runs along the back edge of the park, so during the summer, the water can be very tempting to kids! You may want to bring a change of clothes.
In addition to the large train play structure, there is a large toddler play area.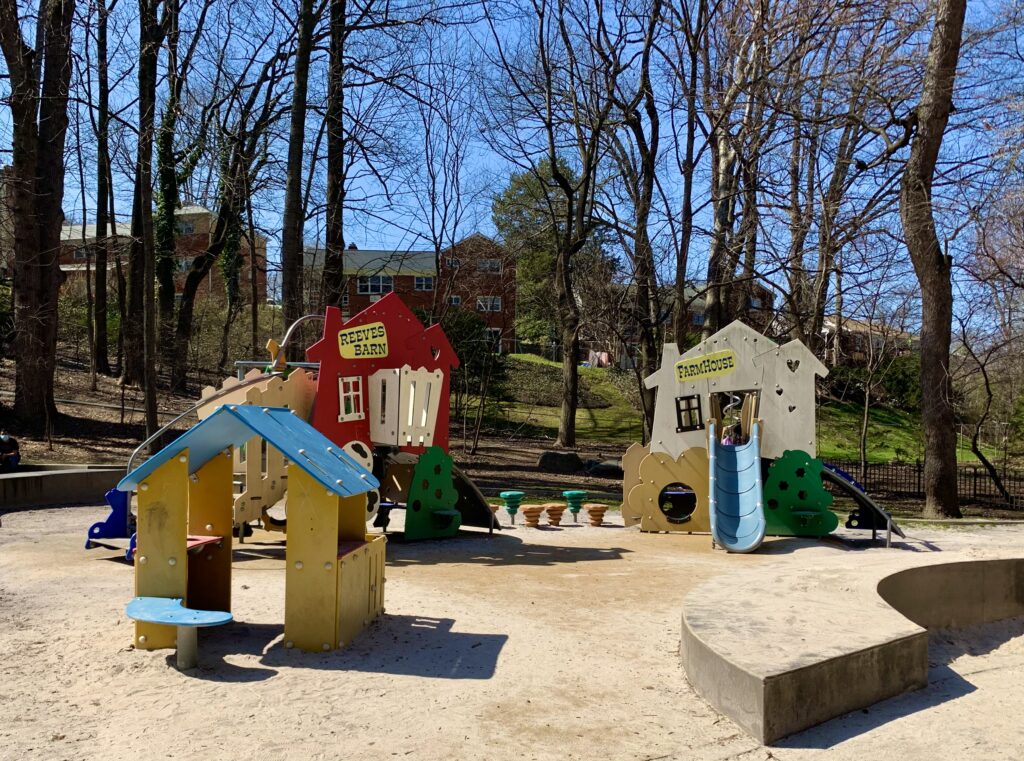 This park also features a long walking path, with an actual train car parked along it. This is a great park if your child loves trains! Other awesome playgrounds in the DMV area can be found here.