Julius Sturgis Pretzel Bakery is located in downtown Lititz, Pennsylvania. It's a fun place for children and adults to learn about the history of pretzels and learn how to make one yourself. The bakery also features a shop, where you can purchase all types of pretzel products, such as soft pretzels, hard pretzels, chocolate covered pretzels, and souvenirs.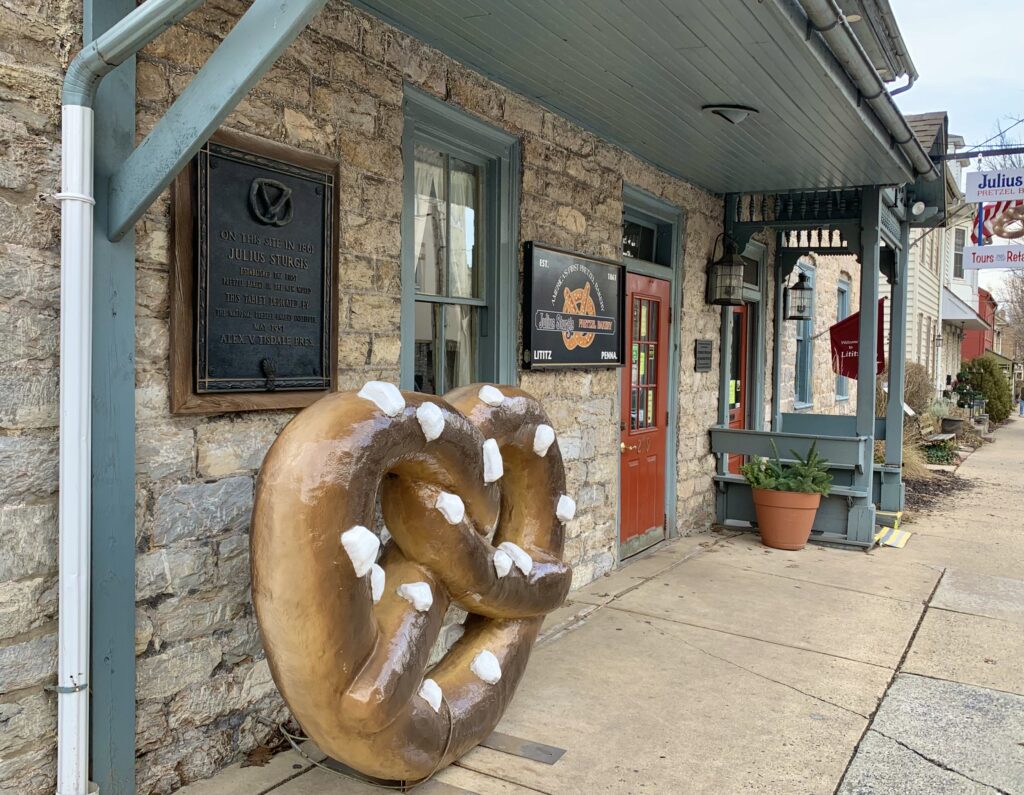 There is a limit to tour group sizes, so you must call ahead to schedule your tour or schedule it online. When you arrive for your tour, you can check in at the main register in the store. Then, you can browse the store while waiting for your tour to begin.
Once your tour begins, you are stationed at a long table to learn how to twist a pretzel. They use a playdough-like substance for this training. While they teach you to twist the pretzel, they also teach you all about the history of Julius Sturgis and the pretzel.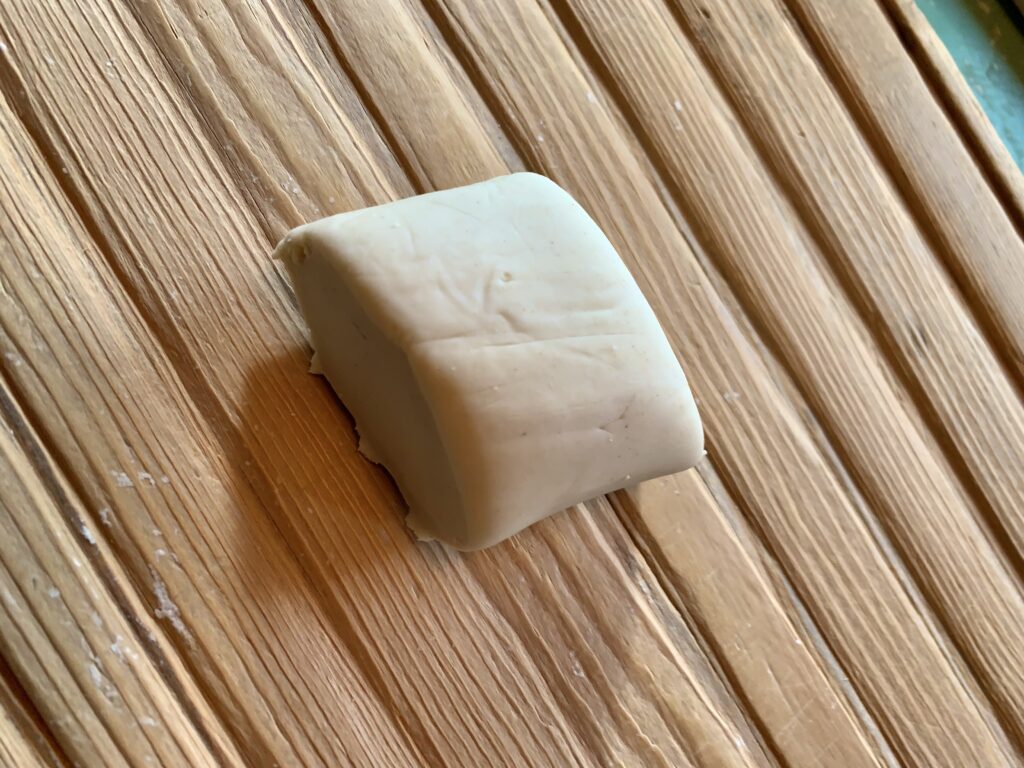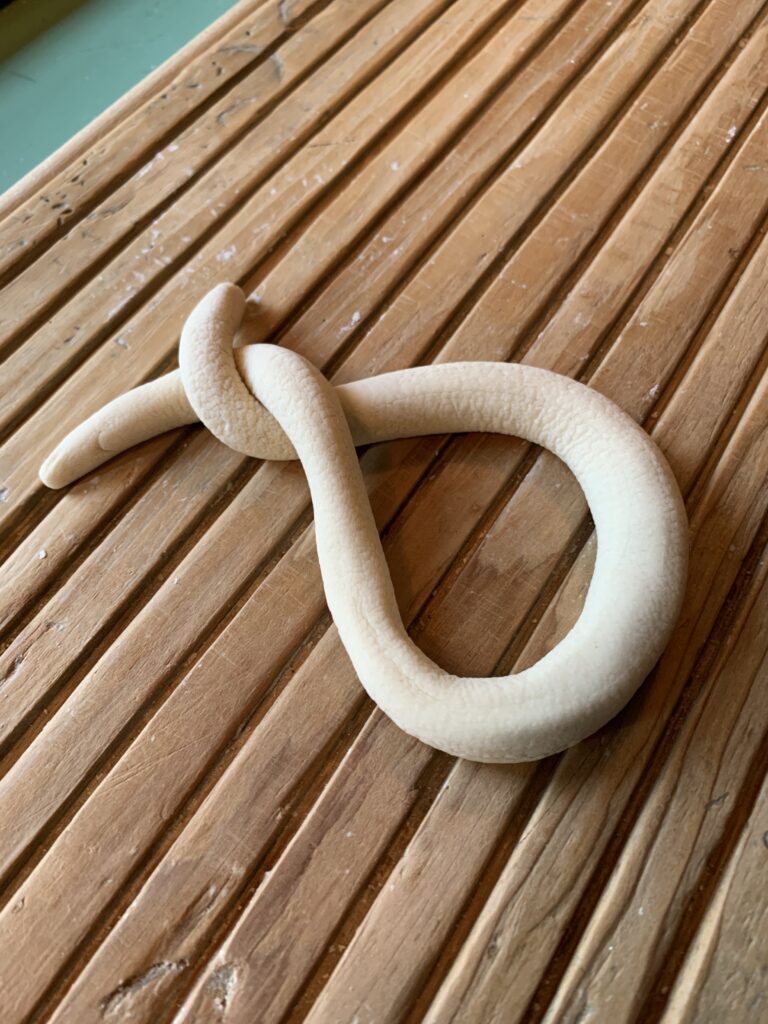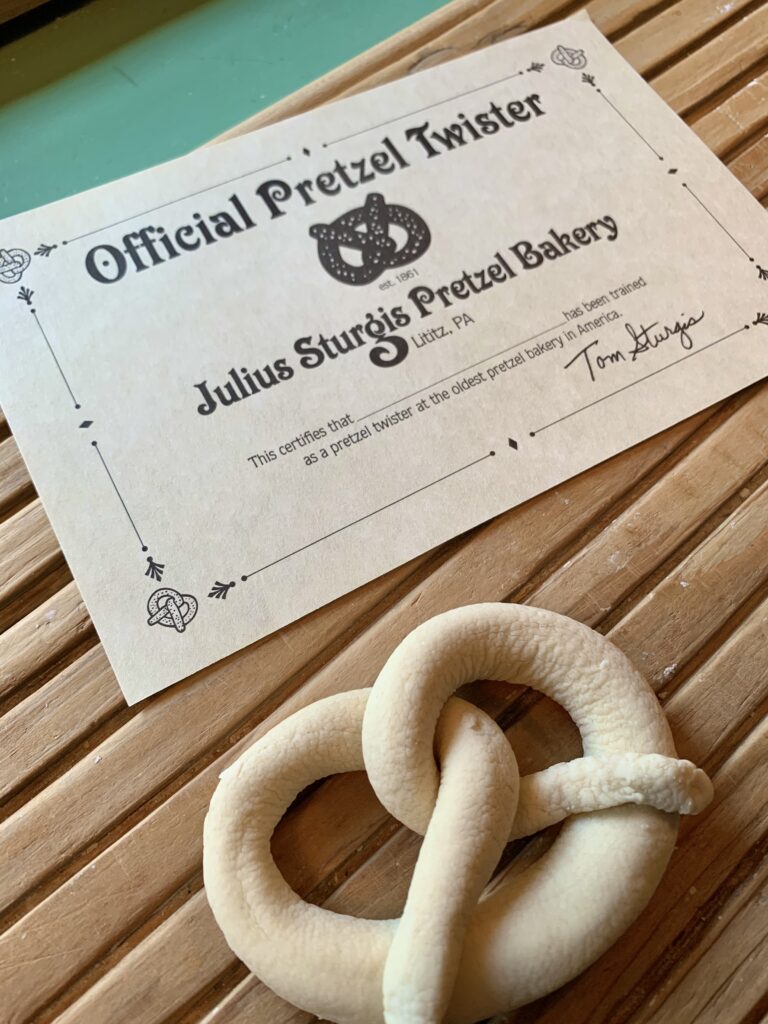 When you complete the training, you'll receive a certificate indicating you are an official pretzel twister!
After learning about pretzel twisting, you'll head to the ovens to learn how the pretzels are baked. You'll also see some machines that helped automate the pretzel-making process.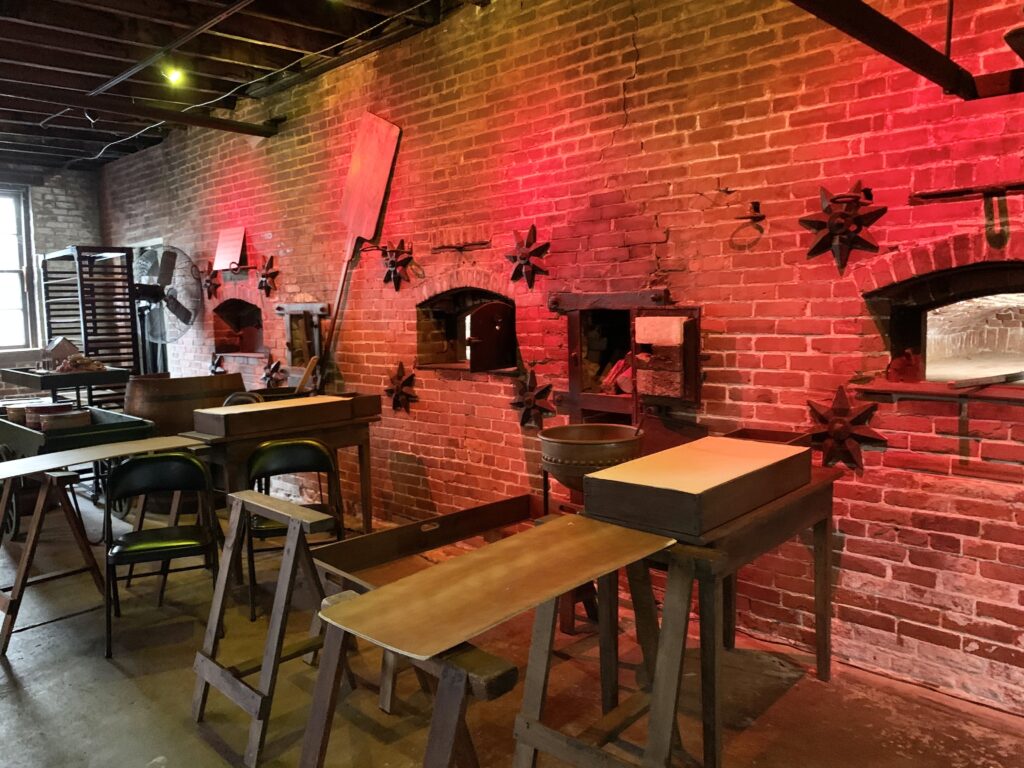 At the end of your tour you may receive a small sample of pretzels to take home! Of course, you can head back into the store to purchase all different kinds of pretzel products. There's also t-shirts, jewelry, and other pretzel souvenirs. We couldn't resist purchasing a freshly baked soft pretzel!
While you are in downtown Lititz, be sure to spend some time browsing in the downtown stores. There's also a nice, new children's playground not far from downtown. Check out more information about The Treehouse Playground here.