The Tree House in Lititz, Pennsylvania is a new playground. The playground opened in 2020. It's located at 300 West Orange Street beside the Lititz Church of the Brethren. The campus of Warwick High School is nearby. There is a large parking lot for the playground that appears to be shared with the church.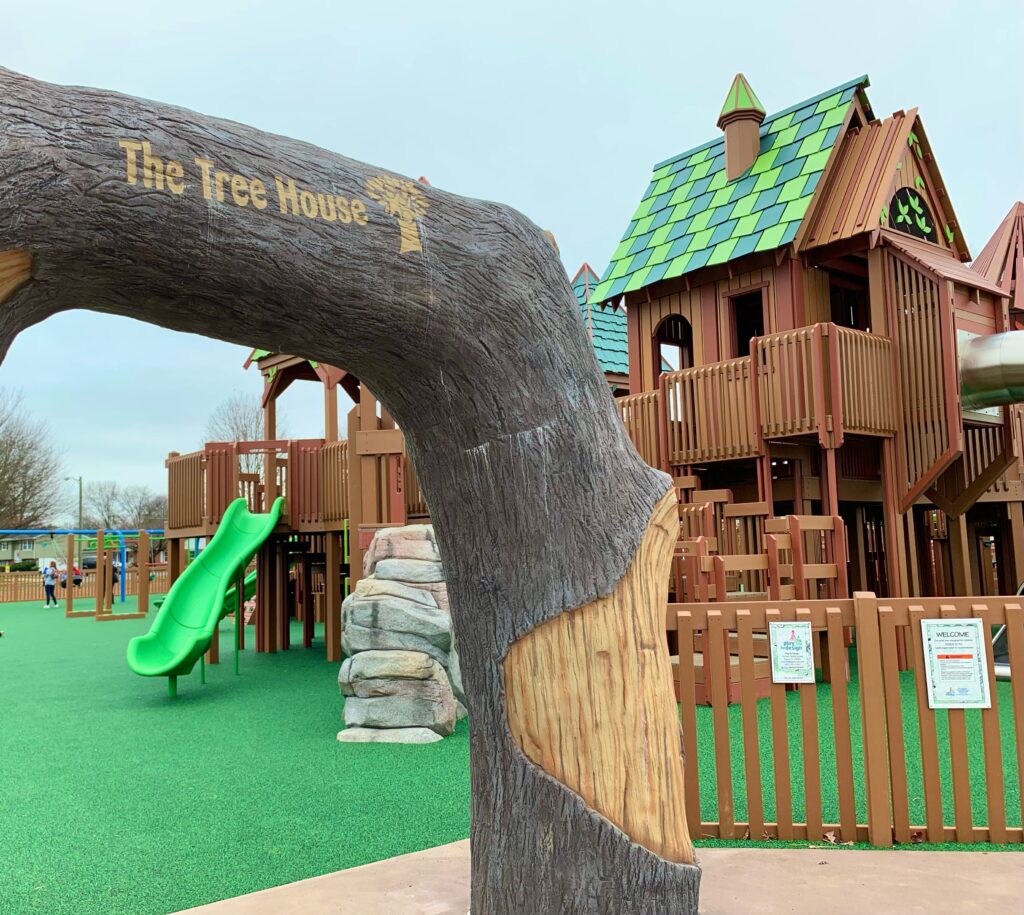 Upon entering the playground, there's a tree trunk archway with a toddler playground on the left and the main, older child playground on the right. The main entryway is the only break in the fencing around the playground.
Tree House Toddler Playground
The toddler section of the playground has a small playhouse. There's also a toddler-sized seesaw and spinning toy. The back of the toddler area features some baby swings.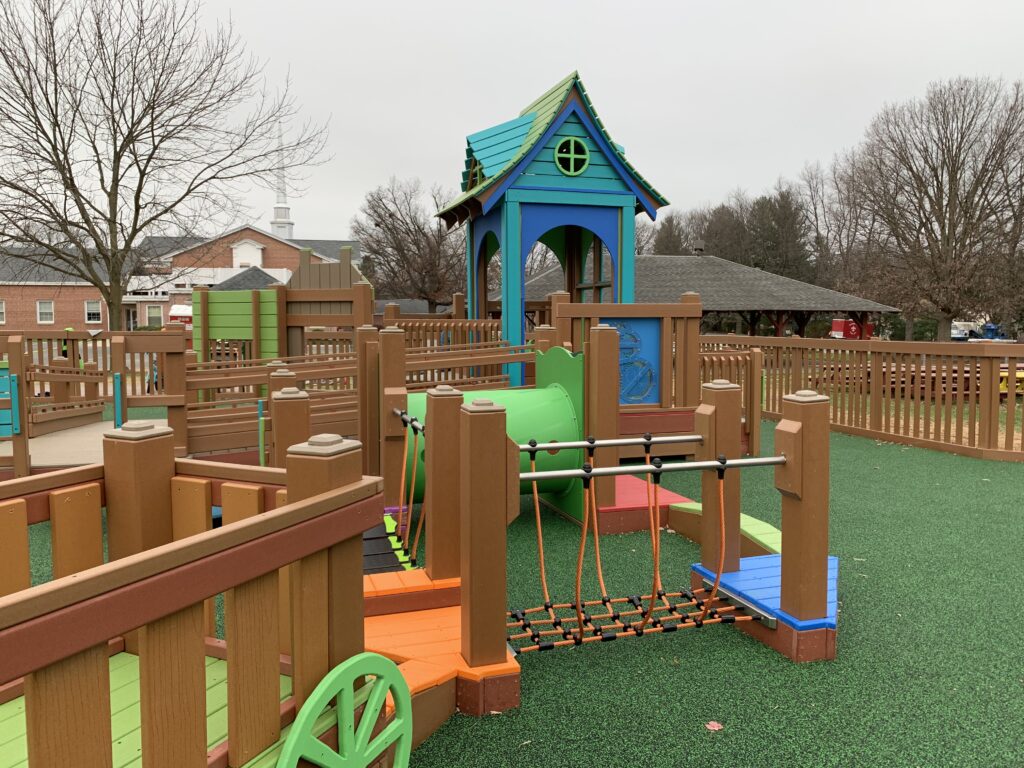 Large Playground
The main area of the Tree House playground is for older children, typically ages 5 to 12. This area features many slides, some straight and a twist slide. There's also many sets of various types of money bars, a climbing wall, and obstacle courses.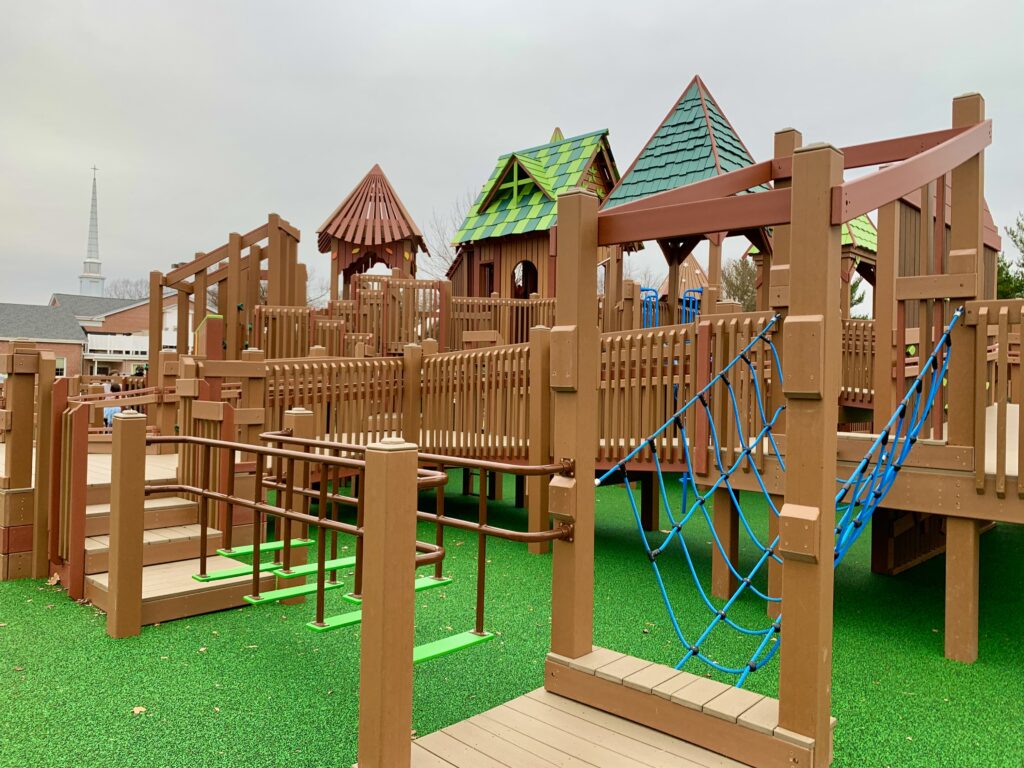 One of the most popular features of this area of the playground is the merry-go-round. It was built into the ground, making it ground level. There's a seat on it, making it accessible. Another popular area of this playground is the zip lines.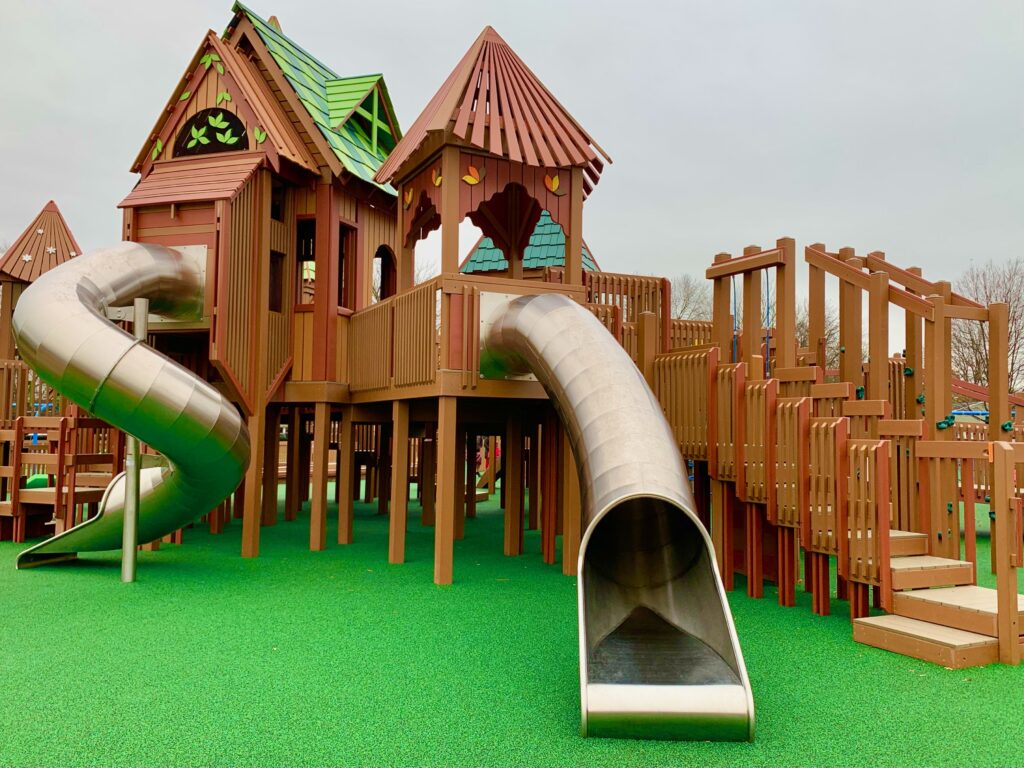 Tree House Lititz Zip Lines
The tree house features two long ziplines. However, they don't appear to be as long as the zip line at Rapho Community Park. The unique feature of these zip lines at the Tree House is that one of them has a full seat. This makes it easier for younger or special needs children who may not be able to use the smaller, disk seat that zip lines usually provide.
Tree House Lititz Restrooms
While there appears to be a newly constructed building with restrooms, the restrooms remained closed when we visited. However, there were portable bathrooms in place and in use.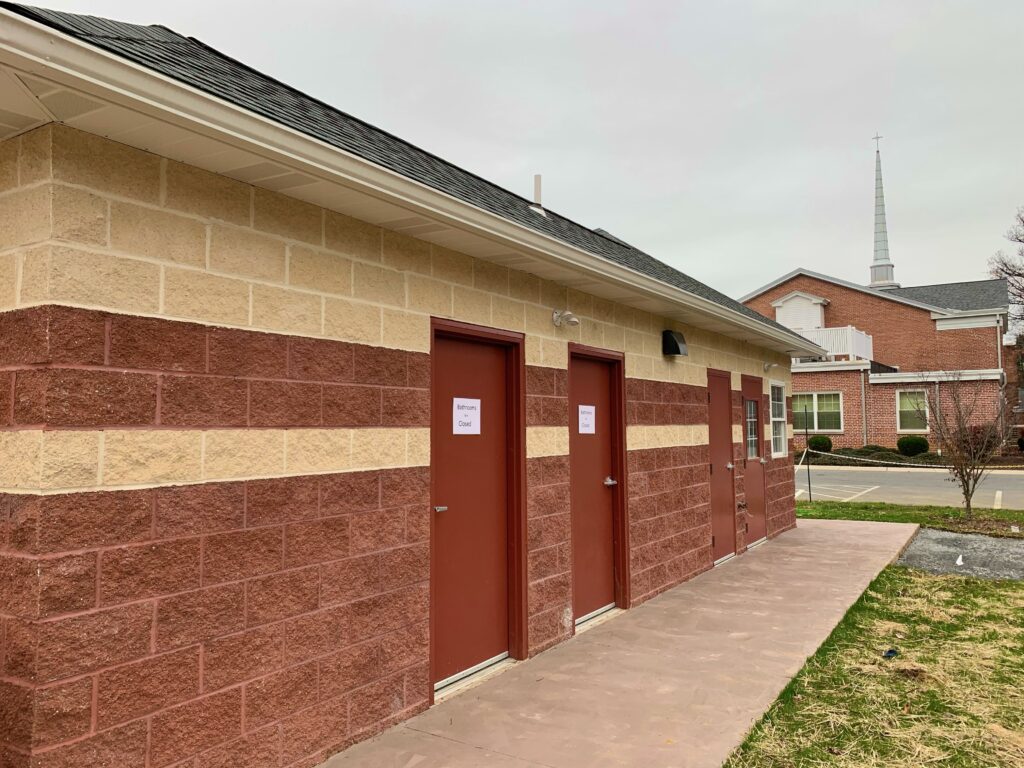 Tree House History
Want to learn more about the Tree House? Check out more information on this page.
More Amazing Pennsylvania Playgrounds