Laurel Lake is located in Pine Grove Furnace State Park. The park is easy to reach along I-81 in southern Cumberland County. The park has two lakes. Laurel Lake is 25 acres, while the smaller Fuller Lake is 1.7 acres. Directions to the state park can be found here.
If it's summer and you are planning to swim, always check to confirm that swimming is available before venturing out. Most state parks have a phone number on their main website to call and confirm your plans.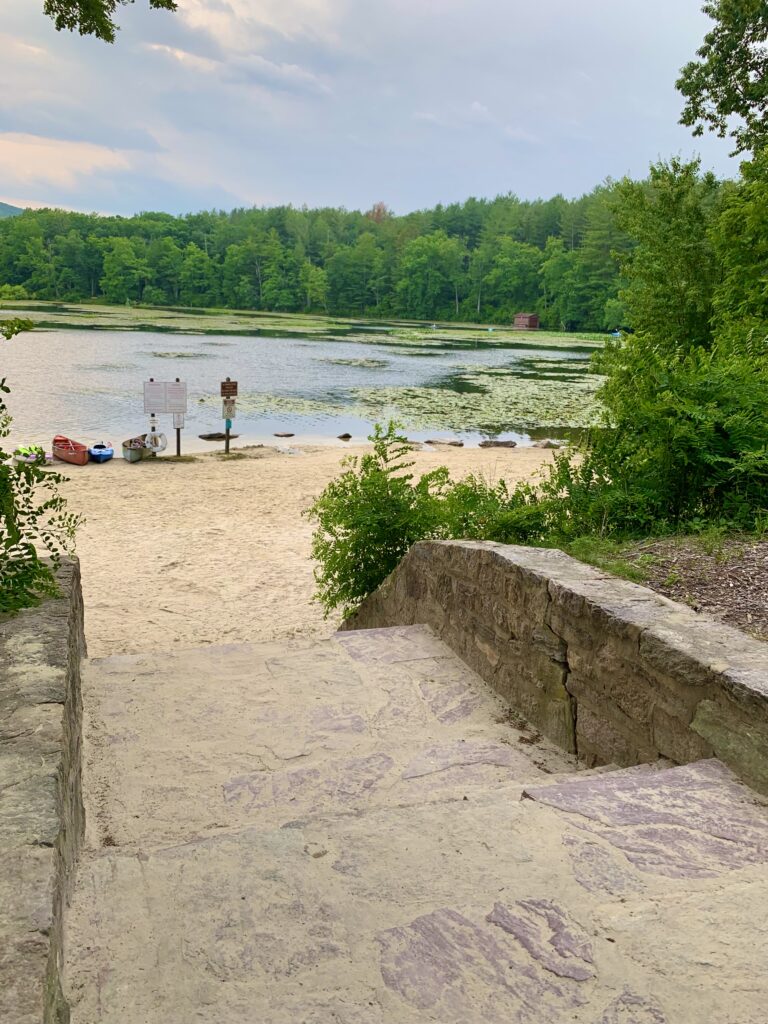 Each of these lakes has a beach. The beach at Laurel Lake is larger, and the focus of this post.
Laurel Lake Beach
Laurel Lake's beach is quite long, as it wraps around a curve in the lake. Swimming is allowed within the roped area. The beach is sand, with a gradual entry into the water.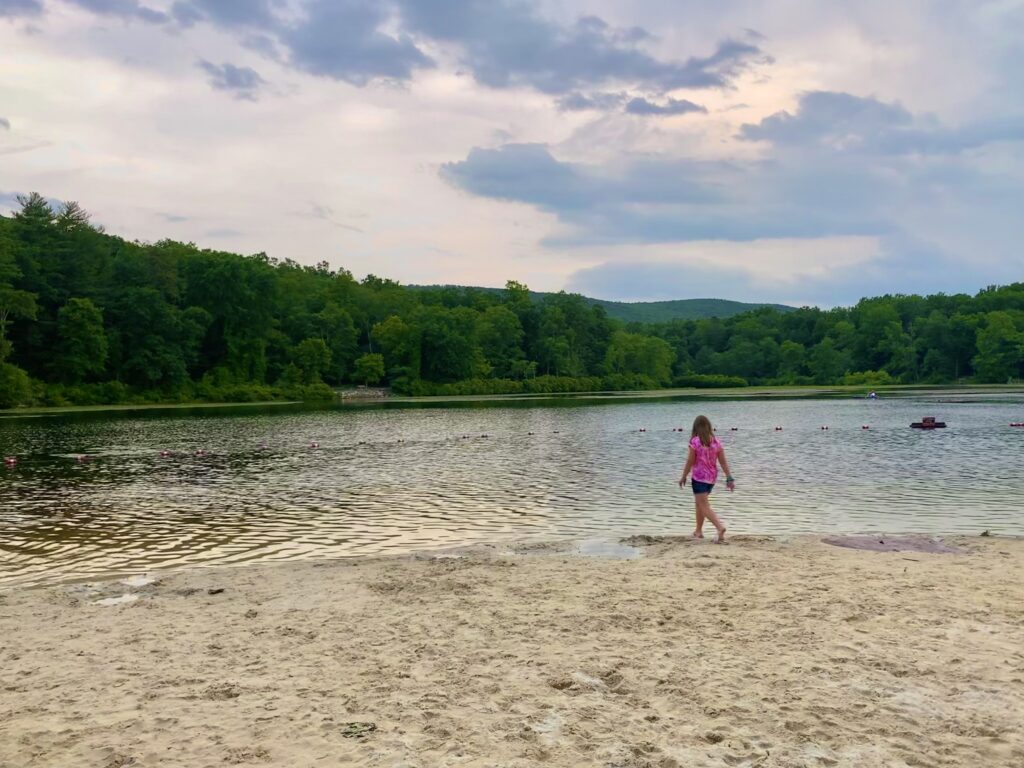 Laurel Lake Picnicking
Picnic tables are available throughout the area at Laurel Lake. There's a pavilion that is available for reservations. Charcoal grills are available at some picnic table locations.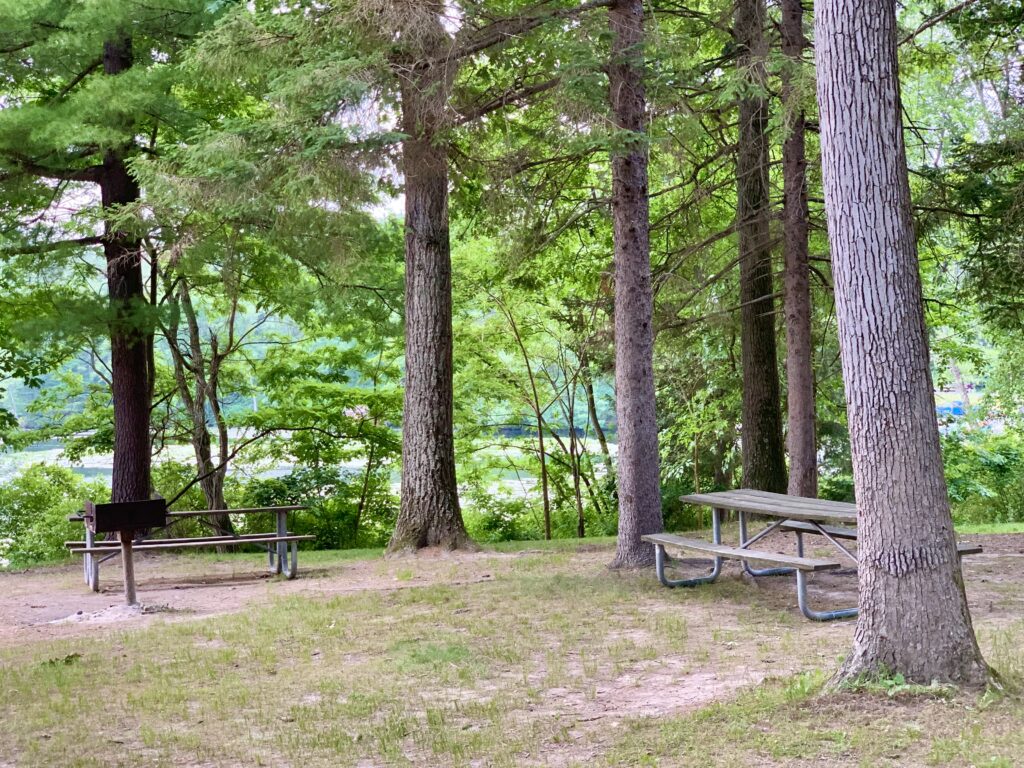 Laurel Lake vs. Fuller Lake
Laurel Lake has a much longer beach than the small beach area at Fuller Lake. Both Laurel and Fuller Lake have large buildings which house restrooms, snack bars, and first aid for the summer months. Both lakes have picnic areas with tables by the water.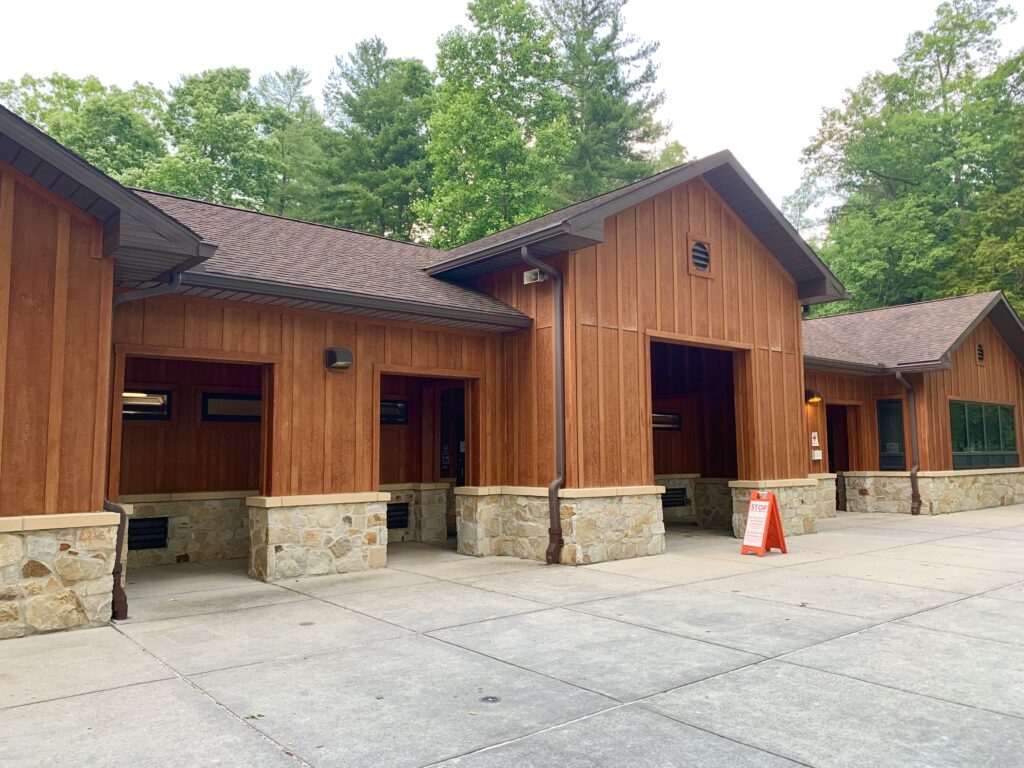 The beach at Laurel Lake has a beautiful view of the surrounding mountains. There's also a boat launch and boat rentals at Laurel Lake.
Important note: Cell service can be spotty or non-existent in Pine Grove Furnace park.
Pole Steeple Trail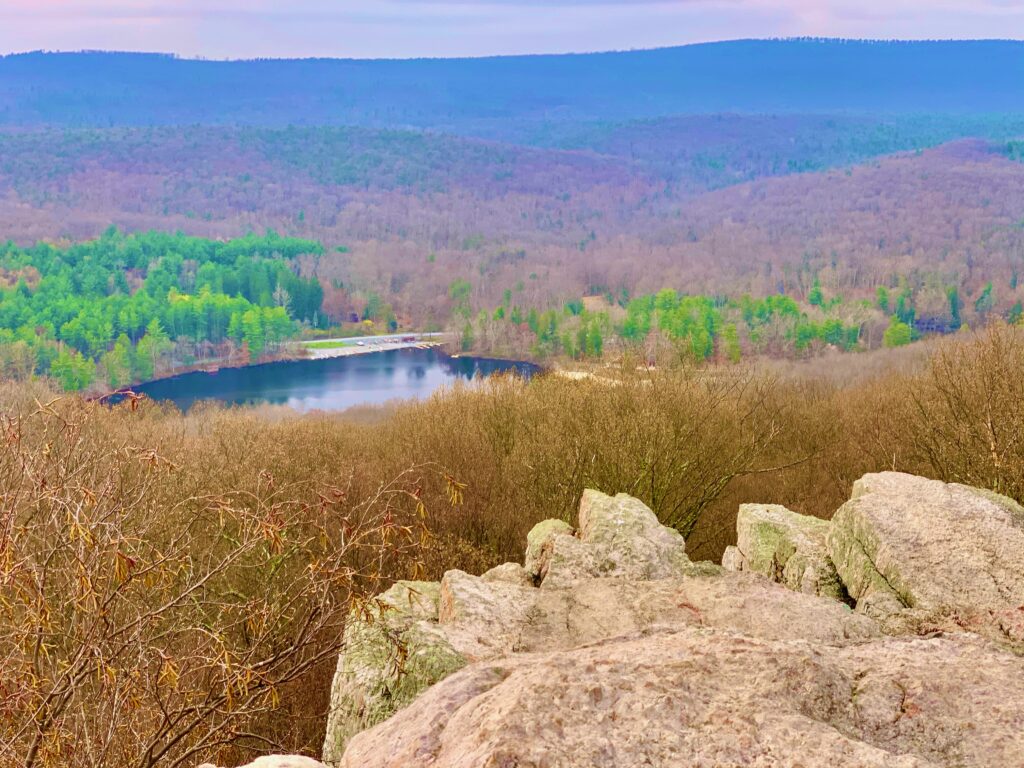 Across from the beach at Laurel Lake is the trailhead for a popular trail, Pole Steeple. The trail is approximately 0.75 miles long one way (approximately 1.2 miles round trip), and it is an uphill hike. The trail ends in a rock outcropping, which overlooks the lake. There is a significant ledge at the top of the trail, so be extremely cautious. Find out more about the Pole Steeple Trail here.