Sponsored Post – GO Laurel Highlands hosted us at Idlewild. All opinions are my own.
Idlewild and SoakZone is an amusement park and water park for children. It's located along Route 30 and close to Pittsburgh, Pennsylvania. The park has a rich history since it opened in 1878. The park has many different sections, including Story Book Forest, SoakZone water park, Jumpin' Jungle, Racoon Lagoon (toddler / preschool area), and Olde Idlewild (classic rides).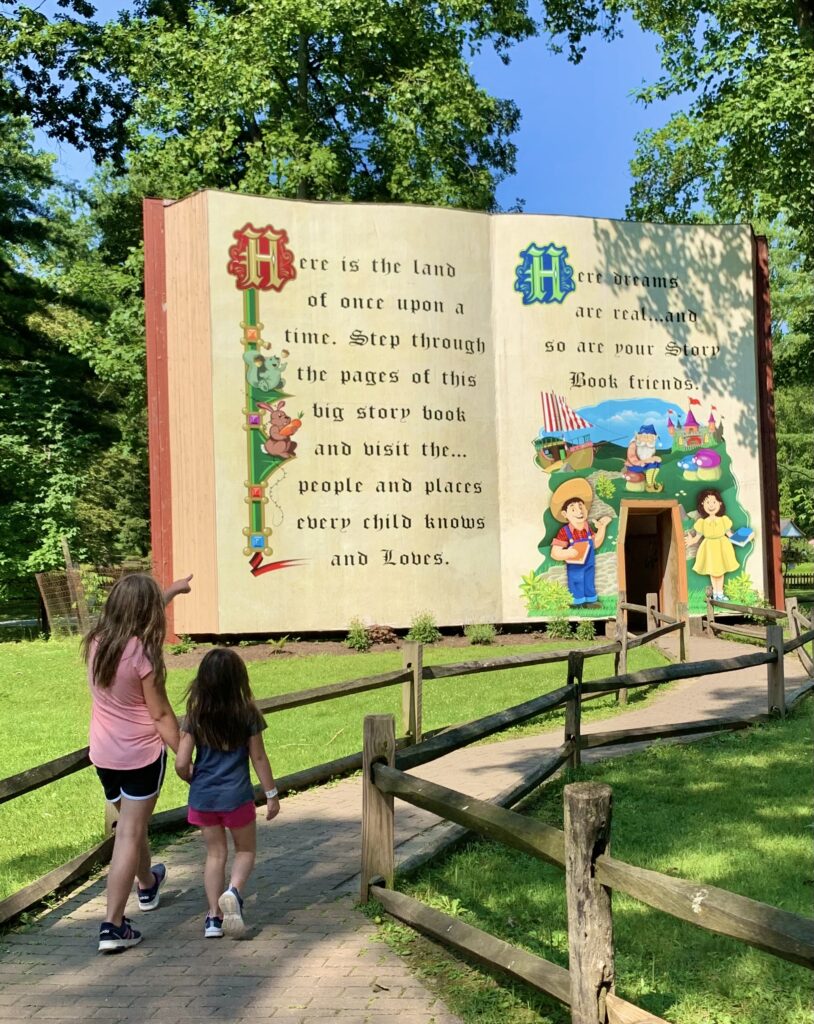 Idlewild's admission gates are a bit different than a typical amusement park. While parking is free, you'll pull up to a booth in the parking lot to pay for your admission. Each person will receive a wrist band to indicate that they've paid for admission.
Next, you can proceed to the parking areas. Be sure to note where you parked, as there are several different parking areas dispersed around the park. The lots are labeled with letters A to F.
The schedule for the day, which you'll receive at the admission booths, indicates the hours for each area. Olde Idlewild typically opens first, while SoakZone may open an hour later. Some of the areas close earlier than others, so make note of that if you plan to stay all day.
Olde Idlewild
Olde Idlewild is a nod to the park's long history as it includes many classic rides. Bumper cars, paratrooper, carousel, scrambler, round up, and many other classic amusement park rides are located in this area. There are also two roller coasters.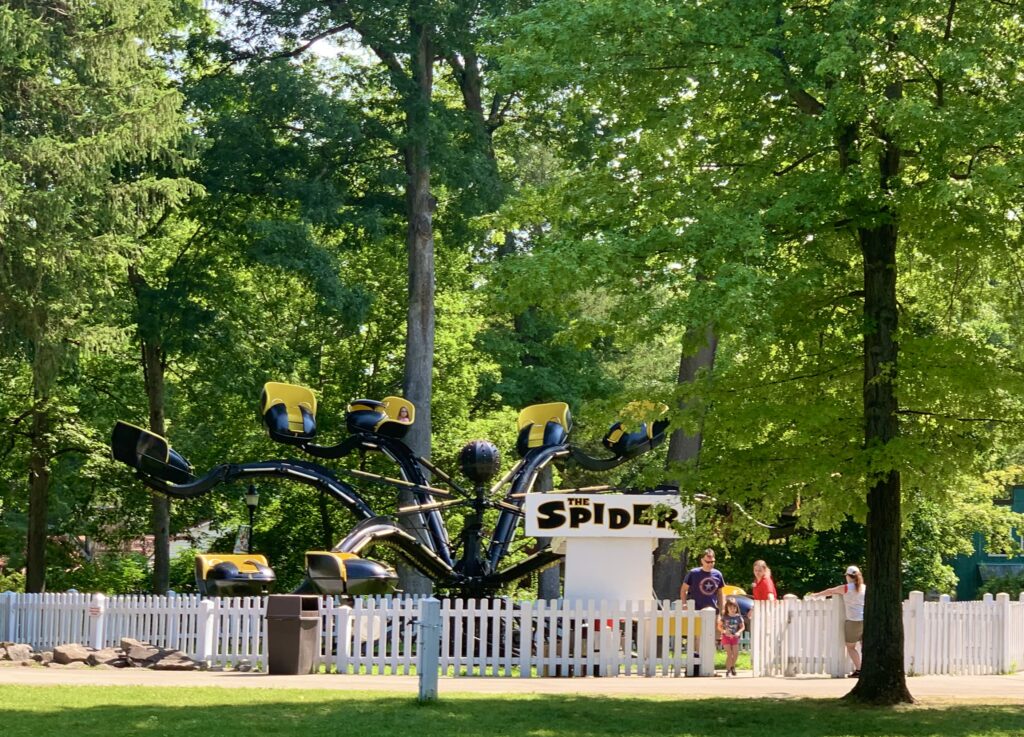 One is a 1938 wooden coaster called Rollo Coaster. It has a small hill and some turns as it navigates the hillside. The other coaster is a Wild Mouse.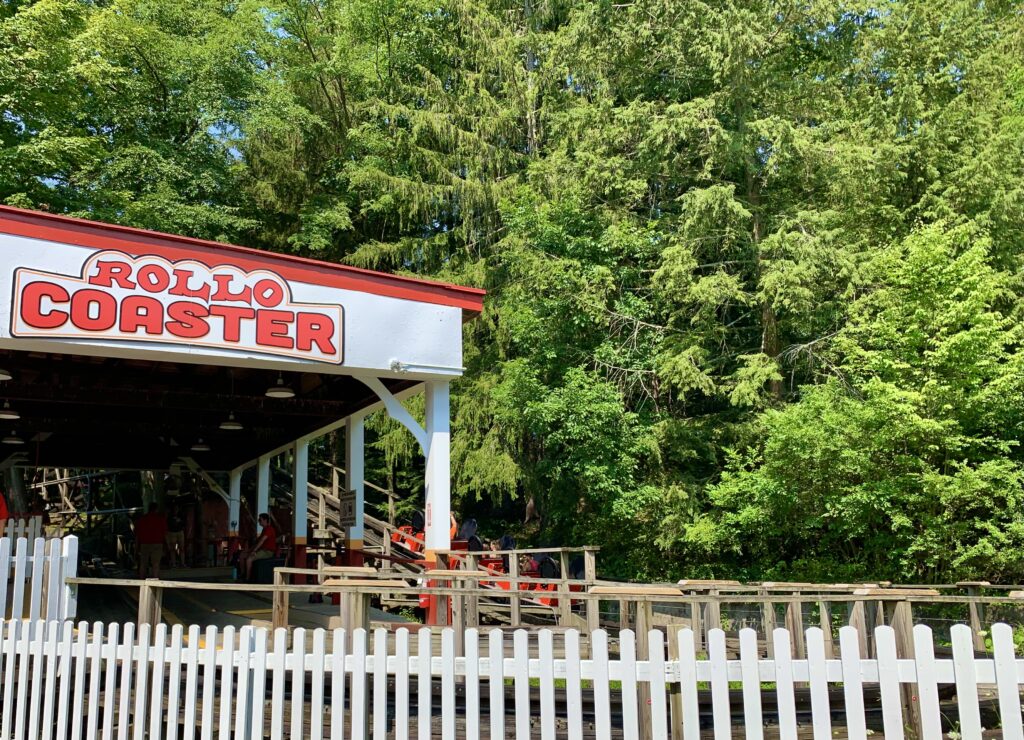 Racoon Lagoon
Racoon Lagoon is the kiddie ride area. It is located across the bridge from Olde Idlewild. There are many gentle ride for toddlers and preschoolers in this area, including a kiddie version of the bumper cars, boats, airplanes, motorcycles, cars, and a small turtle ride.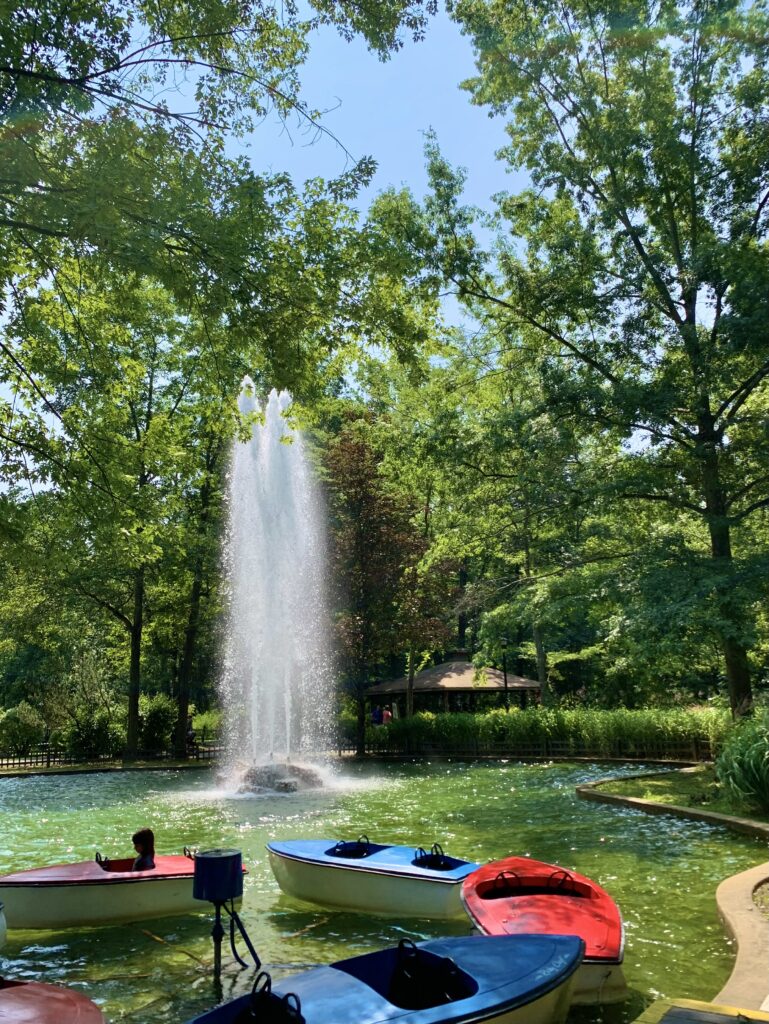 This area is quite shady and has benches to rest. There's also a train to ride that travels through a portion of the park. Racoon Lagoon borders Daniel Tiger's Neighborhood, and is home to the live show with Daniel Tiger.
Daniel Tiger's Neighborhood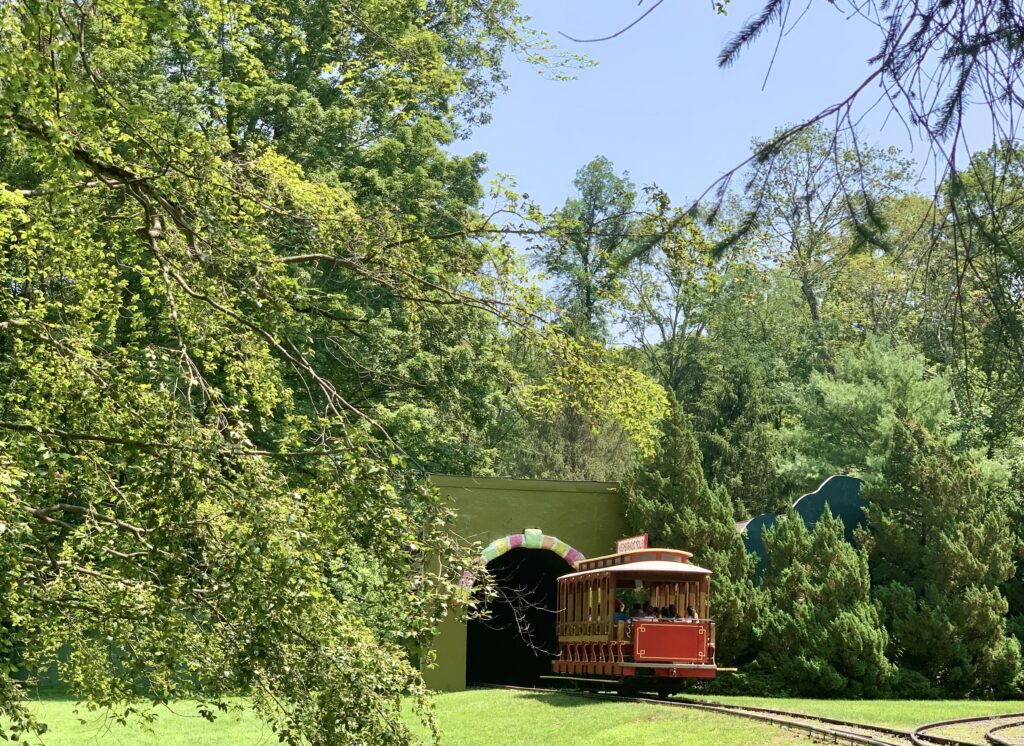 Daniel Tiger's Neighborhood is located beside Racoon Lagoon. The neighborhood is visited via a trolley ride that you can access from Racoon Lagoon. This ride has a great queue line, as it is lined with shaded benches.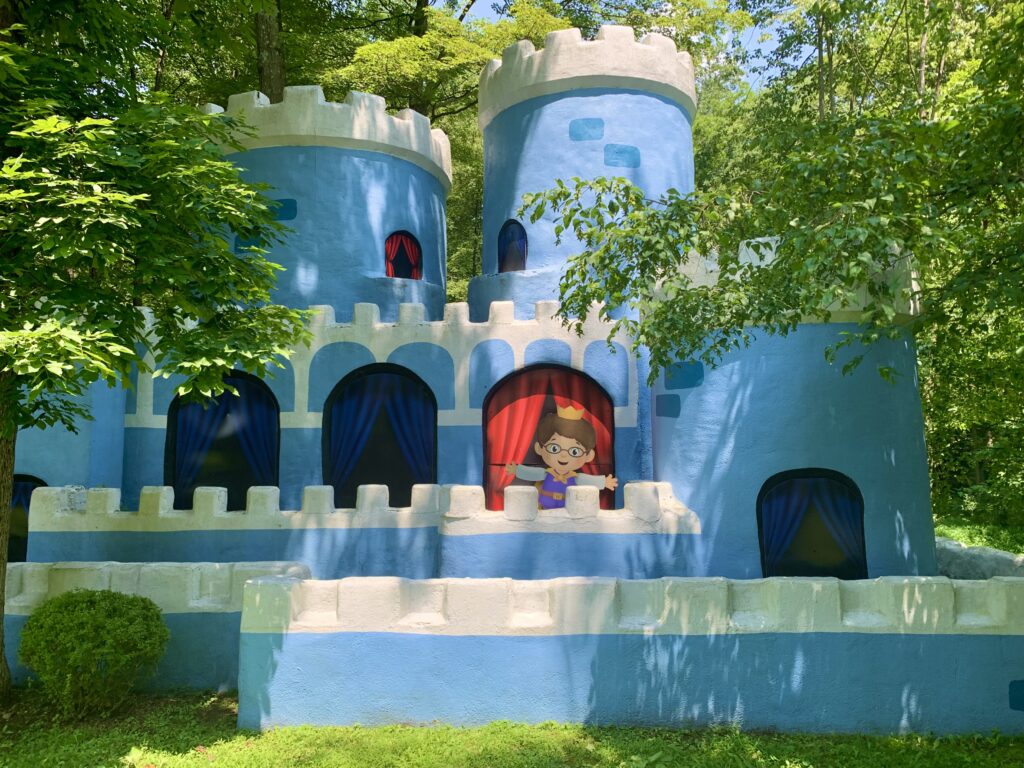 There are typically two trolleys running, and they hold approximately 25 people. Each trolley ride takes about 15 minutes, as you great all of Daniel Tiger's friends along the way.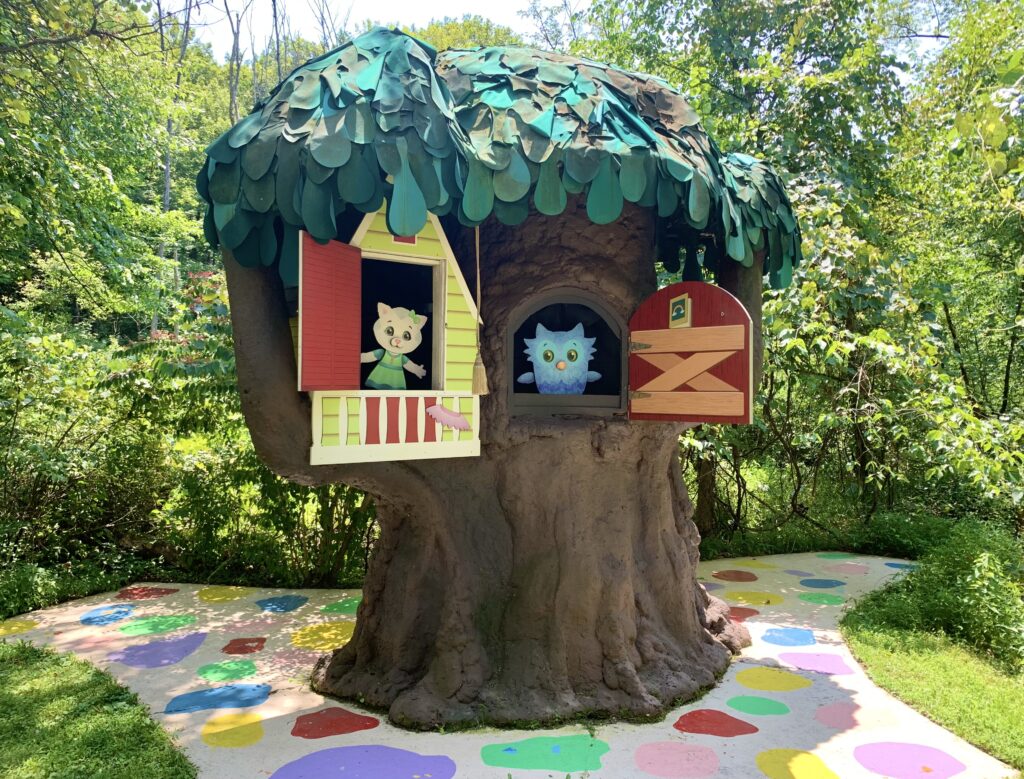 There's also a live show with Daniel Tiger and his friend, Katerina Kitty Kat. At the end of the show, there is a meet and greet with the characters.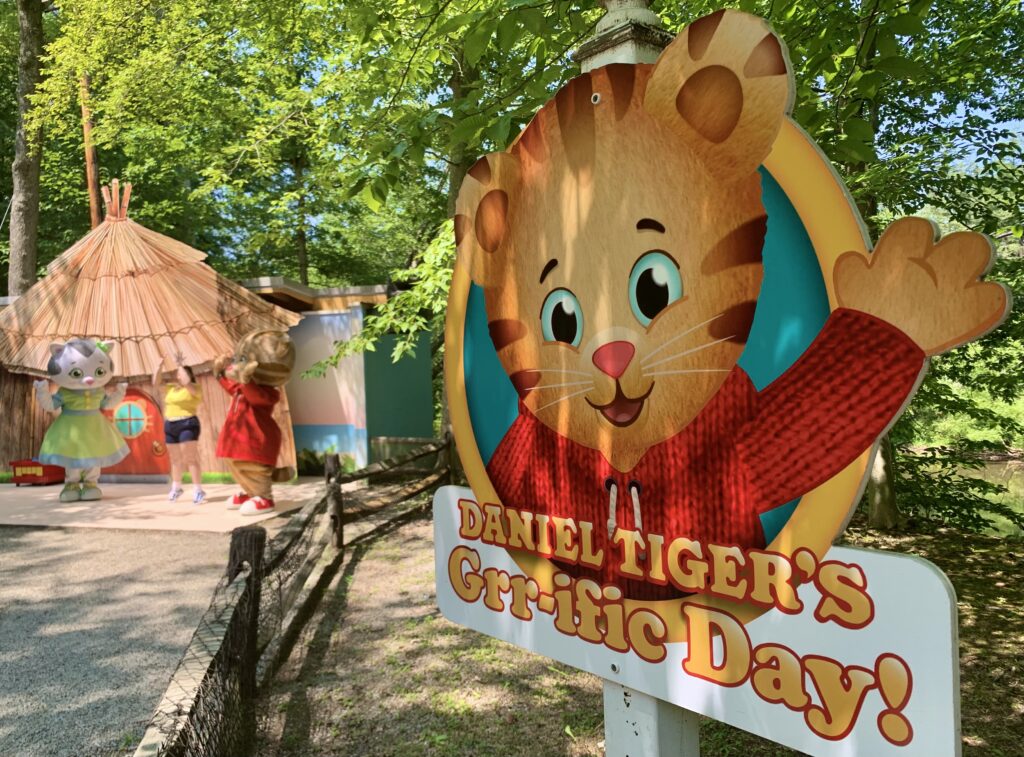 SoakZone
SoakZone is Idlewild's water park. It's located toward the back of the park, reachable from a path from Olde Idlewild and from a bridge in Racoon Lagoon.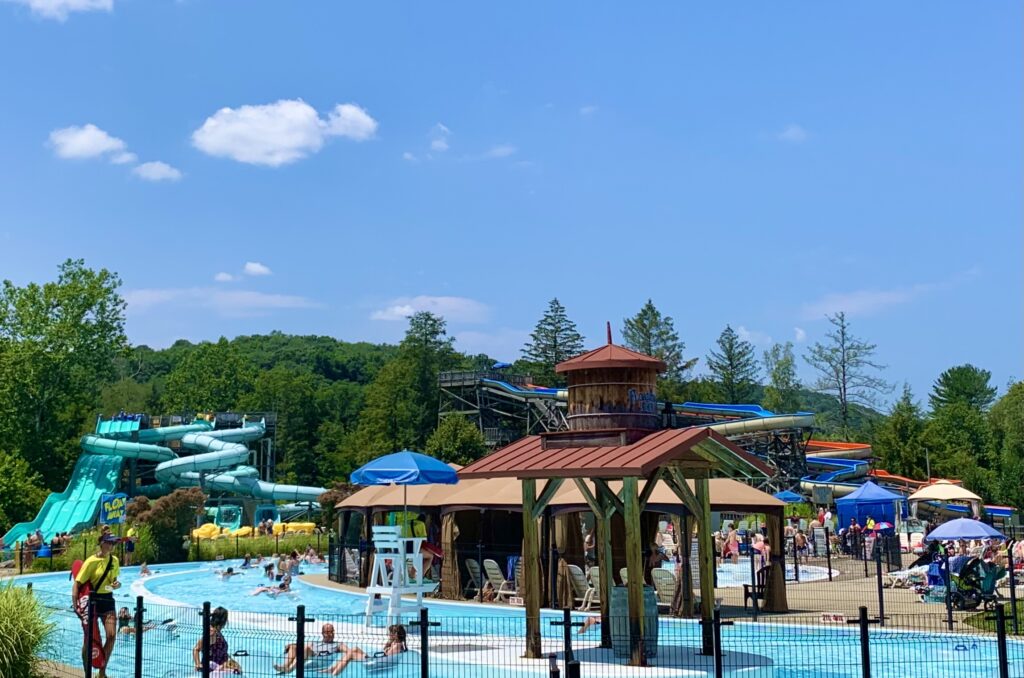 SoakZone features a lazy river, mat racer slide, children's pool area, two tube slides, two body slides, and a wave pool. Set to the side of SoakZone, there's a water play structure with six water slides. It's easy to miss, as it's located down a path next to the wave pool.
Jumpin' Jungle
Jumpin' Jungle is another area of the park, located closer to the front, near parking lot A. This area includes places for kids to climb and slide.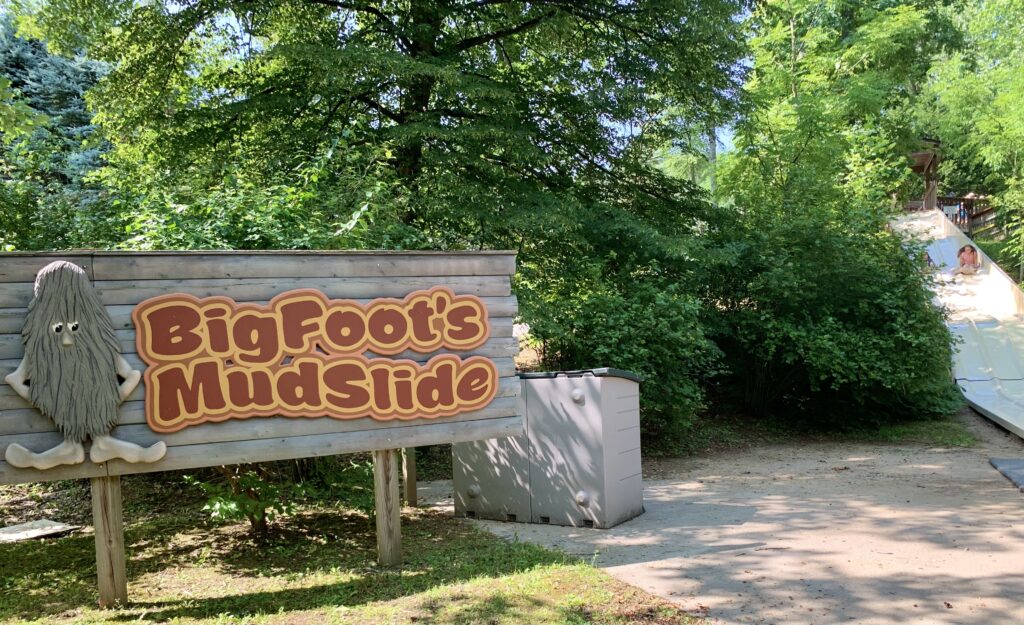 There's a net climb, large slide, a safari hut, suspension bridge, and a few other unique attractions. This area is nicely shaded, and has a few arcade games under roof. Picnic pavilions are nearby, which can be reserved for group events. Any pavilion that does not have a reserved sign is open to the public.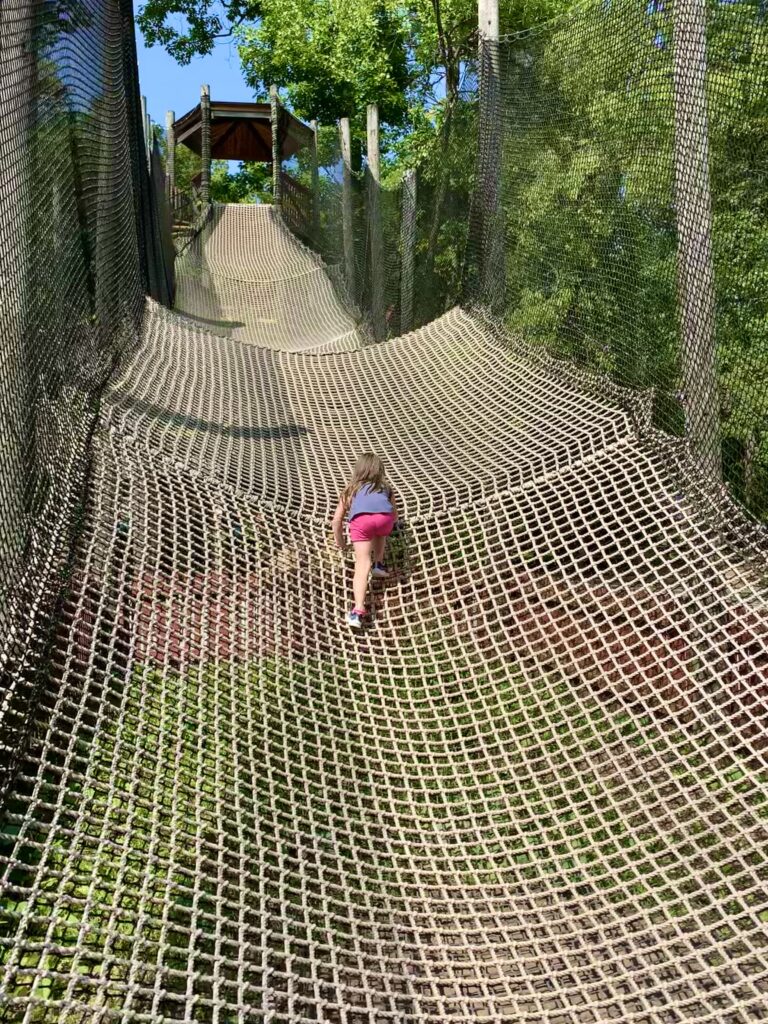 Story Book Forest
Story Book Forest is a walk-thru attraction where you can step inside many fairy tales and nursery rhymes. First, you'll step into a storybook and visit Mother Goose. Follow the gravel walking path to visit many other scenes, such as The Little Engine That Could, Geppetto's Workshop, The Three Little Pigs, and many more.
At the end of the path, the is the castle, complete with princess and Duke the Dragon. Inside the castle walls, there's a sword in the stone that you can try to remove. Duke may even try to help you! There's also a small souvenir shop located beside the castle.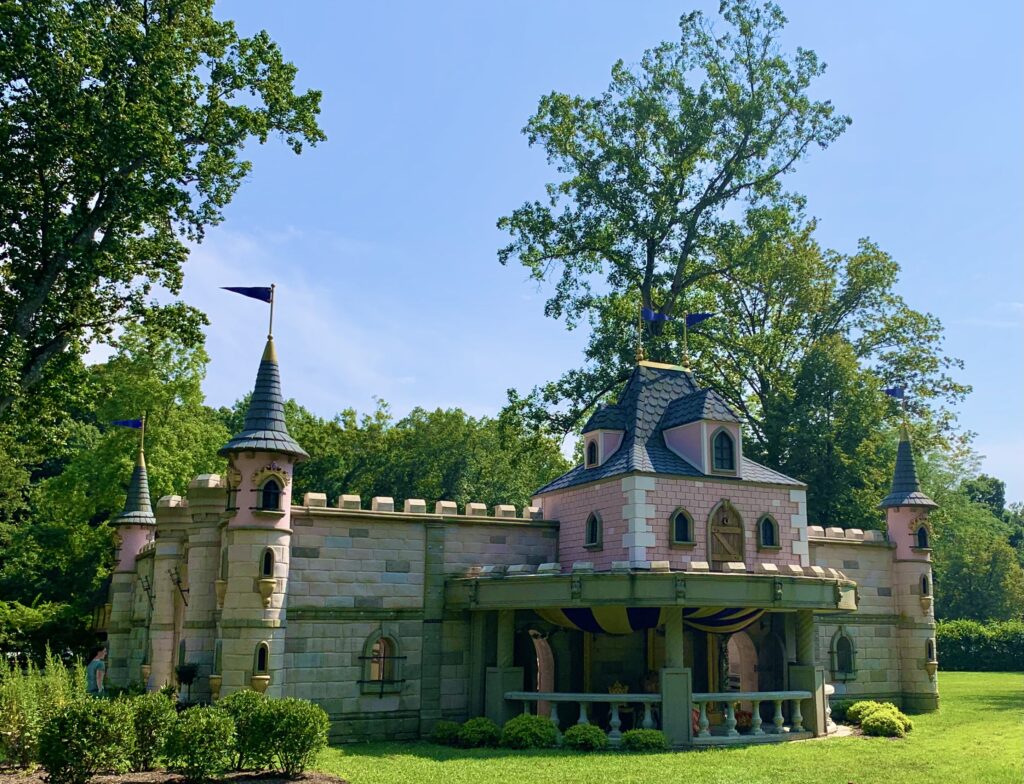 Nearby Lodging
There's several nearby hotels that offer hotel packages. Find a list of the hotels here.
Seven Springs Mountain Resort is a approximately a 40 minute drive from Idlewild. If you're visiting the area, Seven Springs Resort also features summer outdoor activities for kids including an alpine slide, rock wall, trampoline, and two pools.
Sponsored Post – GO Laurel Highlands hosted us at Idlewild. All opinions are my own.