Sponsored Post – GO Laurel Highlands hosted us at Seven Springs Mountain Resort. All opinions are my own.
Seven Springs is a mountain resort nestled in the Laurel Highlands of Pennsylvania. The mountain resort is a ski destination during the winter months. It's also a great summer destination with tons of family-friendly outdoor adventure options.
The resort is located approximately 60 miles southeast of Pittsburgh. The PA Turnpike is nearby, and it's also easily accessible from northern West Virginia and western Maryland.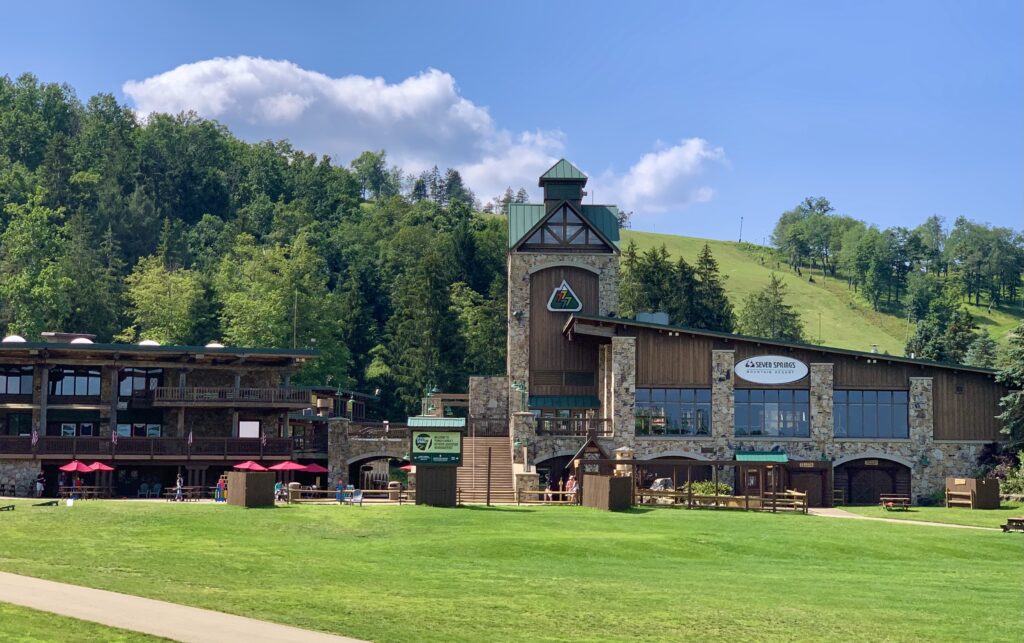 Lodging
There are several lodging options available at Seven Springs. There's the main lodge hotel, as well as condos, cottages, and chalets. We stayed in the main lodge, which is close to many dining options. The main lodge also houses several activities, such as bowling, indoor mini golf, and two swimming pools (indoor and outdoor).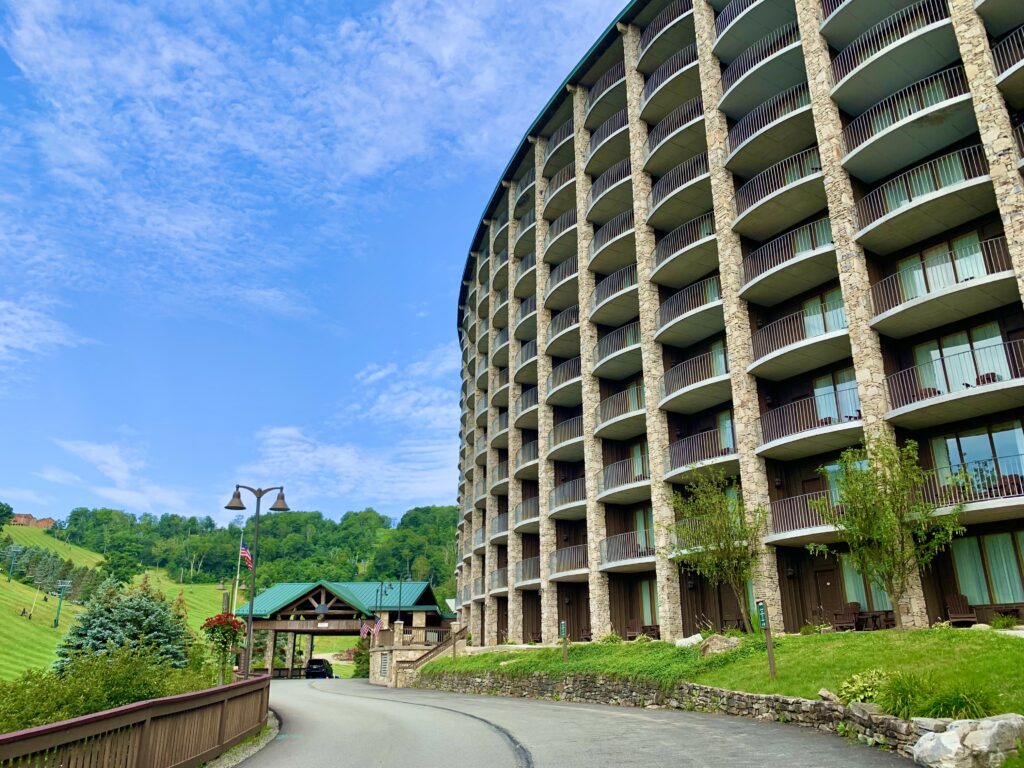 The mountain view rooms at the lodge have balconies which offer gorgeous views during all seasons. There are chairs on the balconies to relax and enjoy your surroundings. There are also multi-room suites. Vacation packages are available during the summer and include many benefits. Check out their vacation packages here.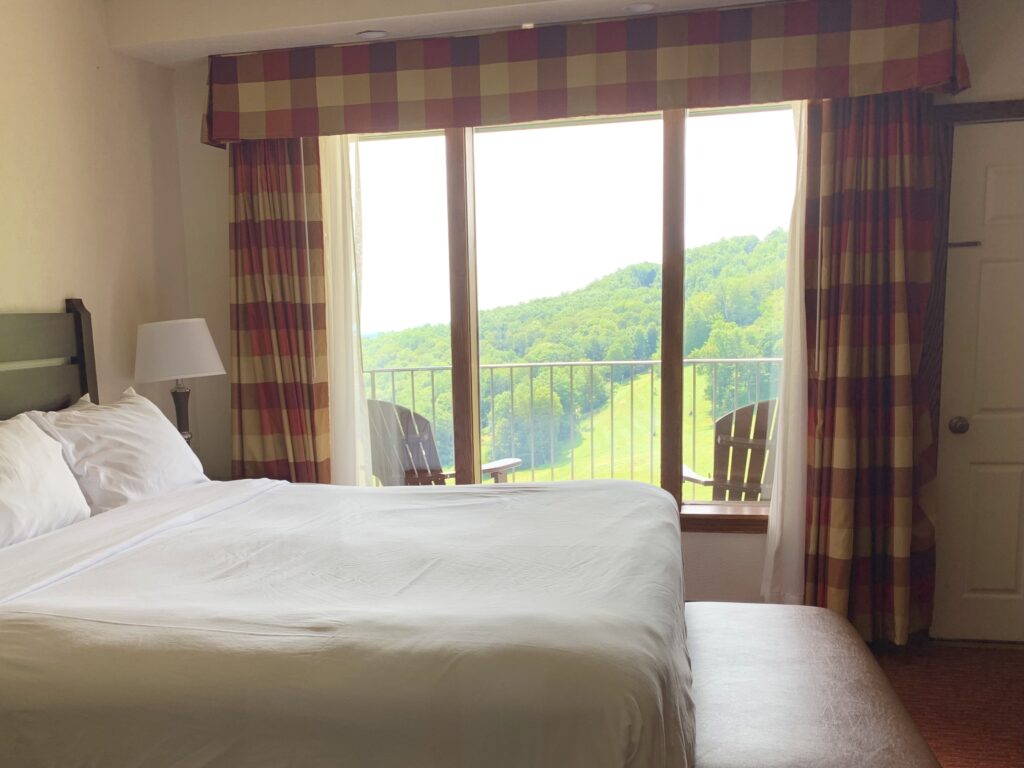 Summer Adventures
There are many summer adventures to enjoy at Seven Springs. While it's convenient to stay overnight in Seven Springs lodging, an overnight stay is not required in order to purchase the all-day adventure pass.
An all-day adventure pass will give you access to the alpine slide, rock wall, chairlift, mini golf, disc golf, trampoline, bowling, indoor and outdoor pools, paddleboats on the lake, alpine tower, and courtyard games (giant connect four, cornhole, jenga, and more).
The lake is located at the top of the mountain, so a chairlift ride will help you reach it.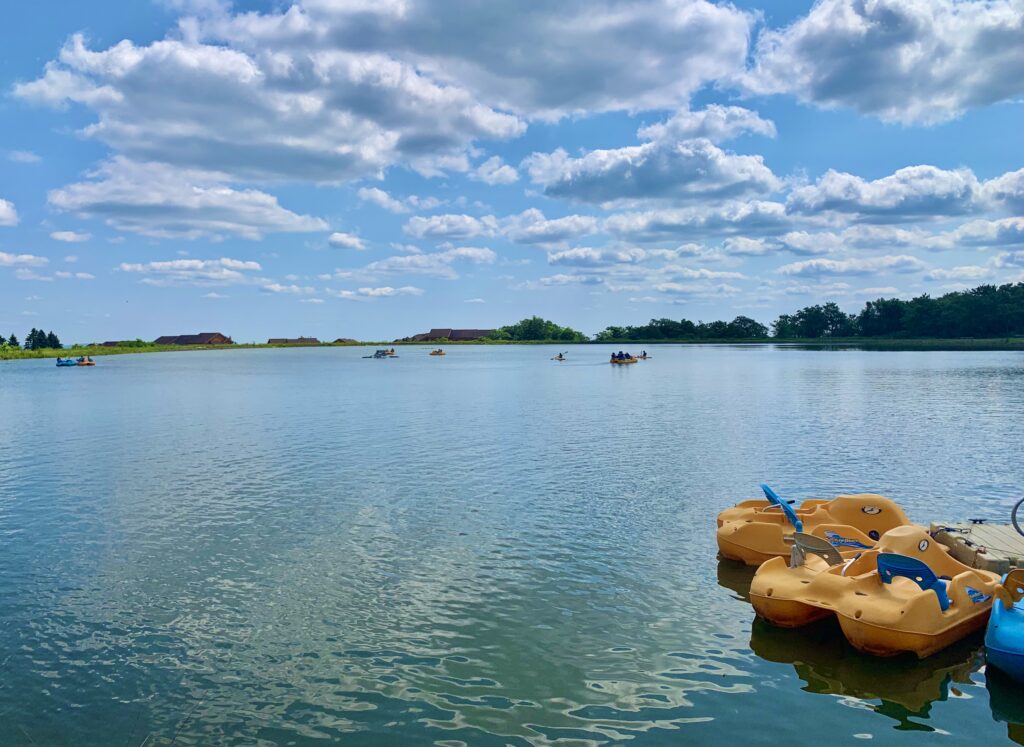 Alpine Slide
The alpine slide is one of the main attractions during the summer. The slide is built into the ski slope and includes 1,980 feet of downhill twists and turns.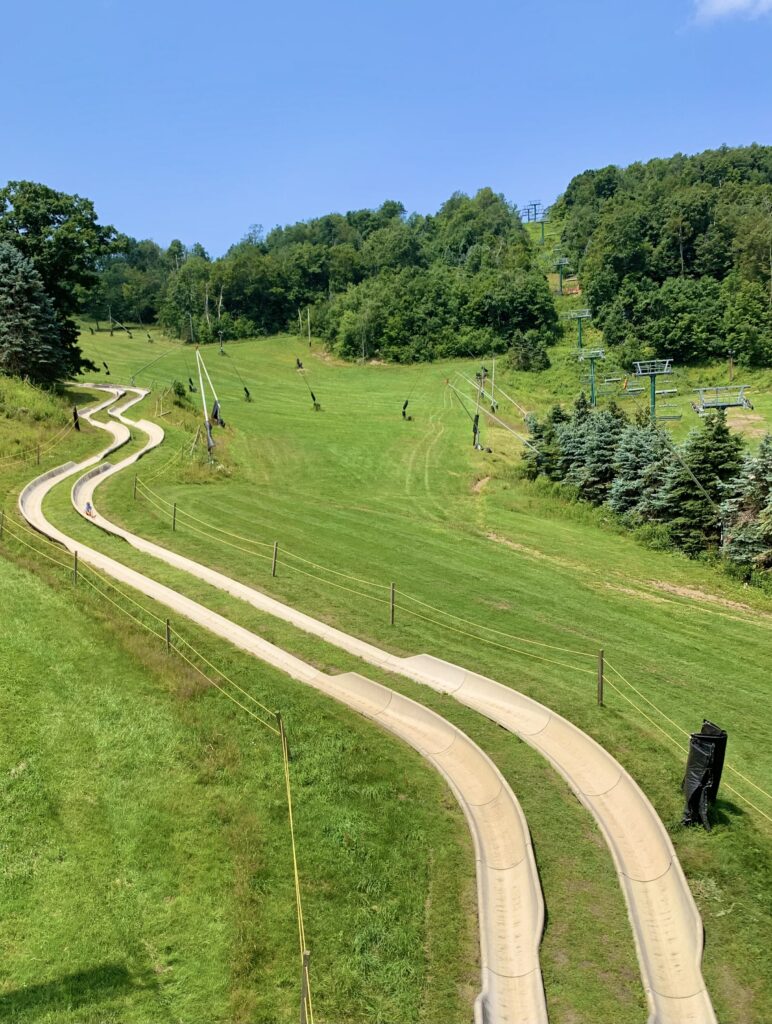 The top of the alpine slide is reached via the chairlift. After a ride to the top, you'll grab your slide car and place it on the track. The attendants will let you know when it's safe to go. The alpine slide has self-controlled speed, meaning you can control how fast or slow you go.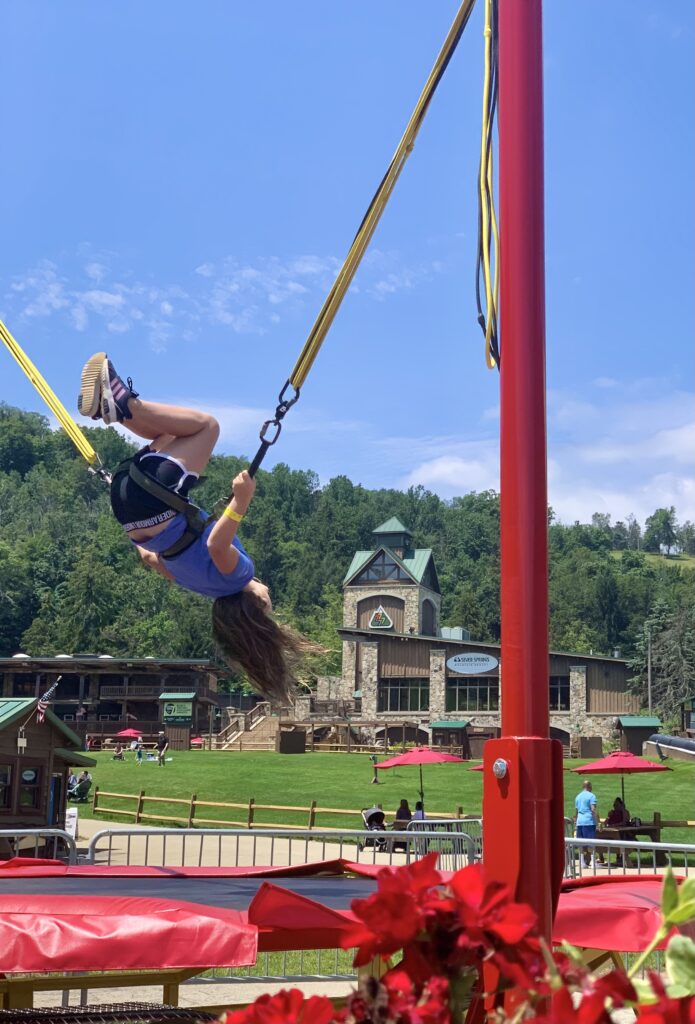 Other fun adventures close to the alpine slide include the trampoline and rock wall. There are two trampolines, so you can jump at the same time as a family member or friend.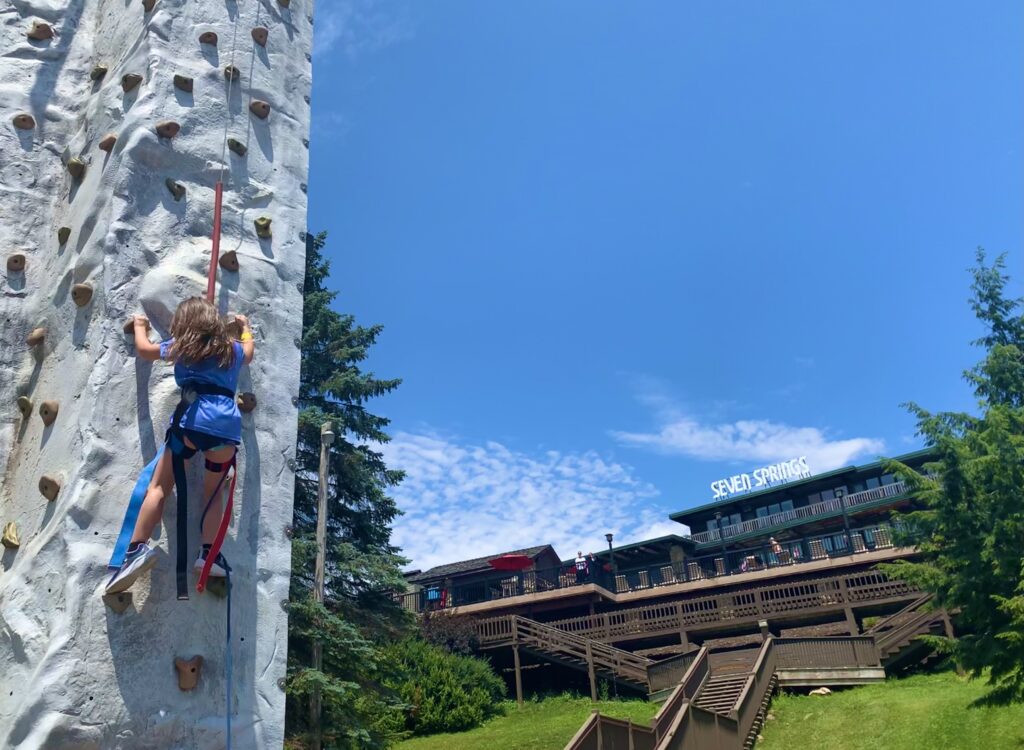 Ensure your children meet the height and weight requirements for these attractions before starting your adventure. Information about each attraction can be found on the Seven Springs website. Also, waivers can be filled out online, which will save time when you arrive.
Winter Adventures
In the winter, of course, the main attraction at Seven Springs is skiing. There's also snow tubing, the indoor pool, and hot tubs available in the winter.
Seven Springs Pools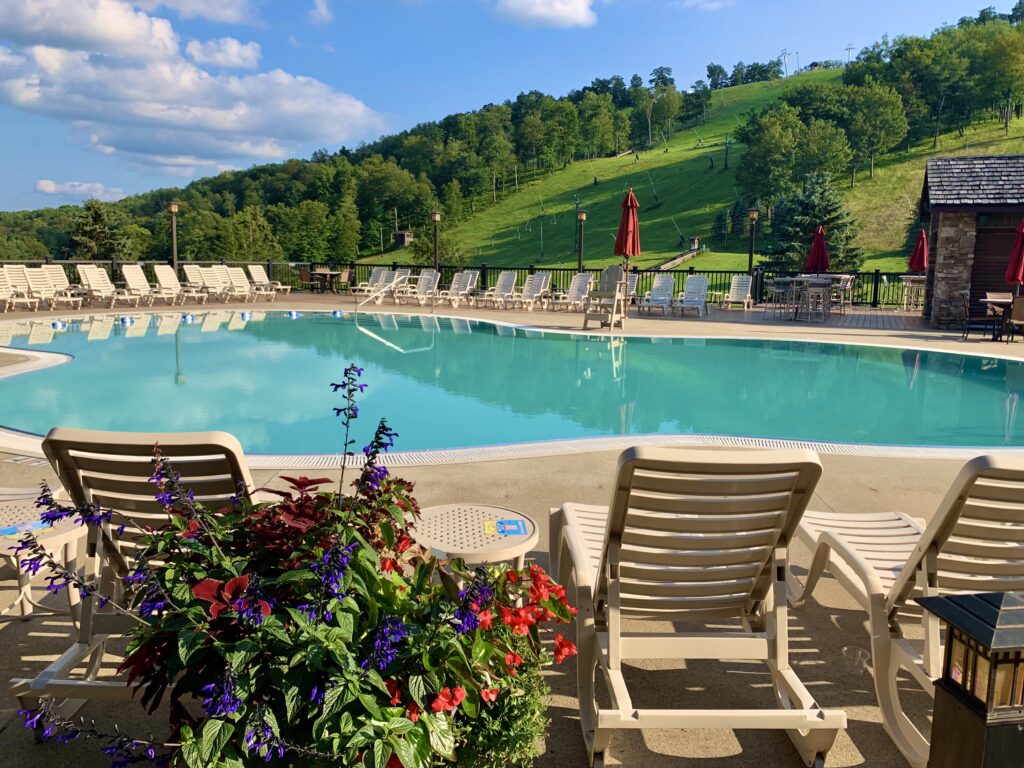 The indoor and outdoor pools are included in your summer overnight stay or your all-day adventure pass. The outdoor pool has a beautiful view of the mountain. It includes a shallow end for younger children and many chairs with umbrellas for shade.
Seven Springs Dining
The mountain resort has a variety of dining options. Each location has specific hours. Their online directory of operations and hours is available here.
In the mornings, a buffet breakfast is available at the Slopeside Dining Room. There's also grab-and-go breakfast items at Mountain Perk including pastries, bagels and more.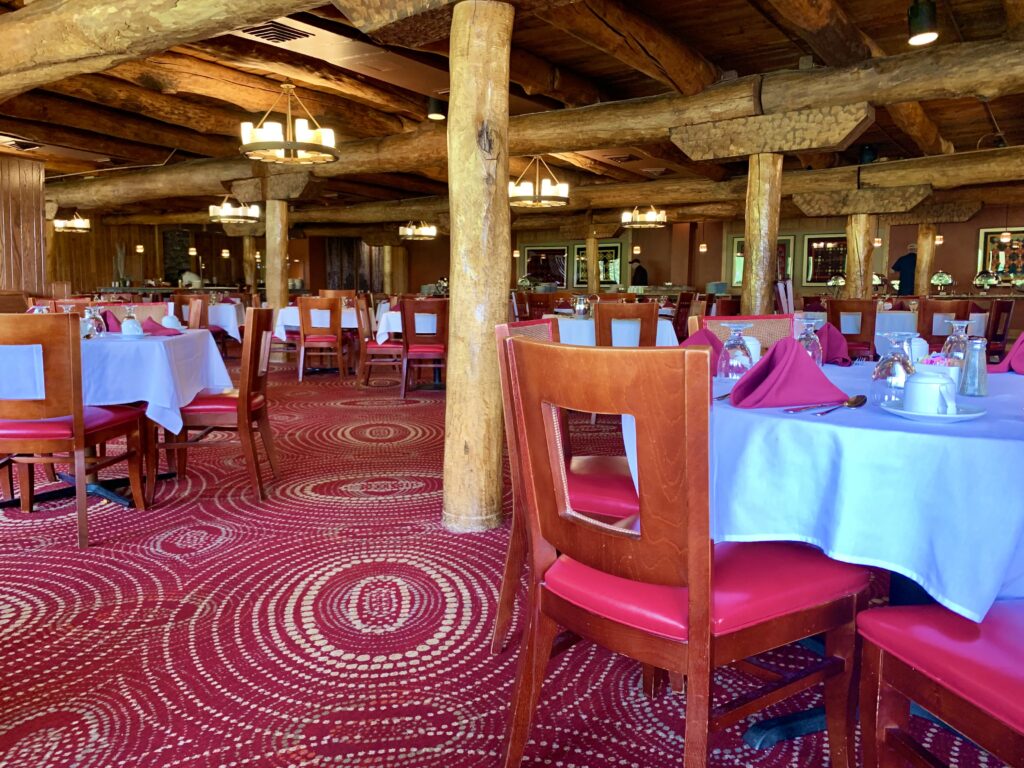 In the evenings, pizza and subs are available at Mountain Pizza. There's also the Bavarian restaurant for a full service dining experience. As a treat in the evenings, Gingerbread Dreams services lots of sweet treats like ice cream, floats, and cupcakes.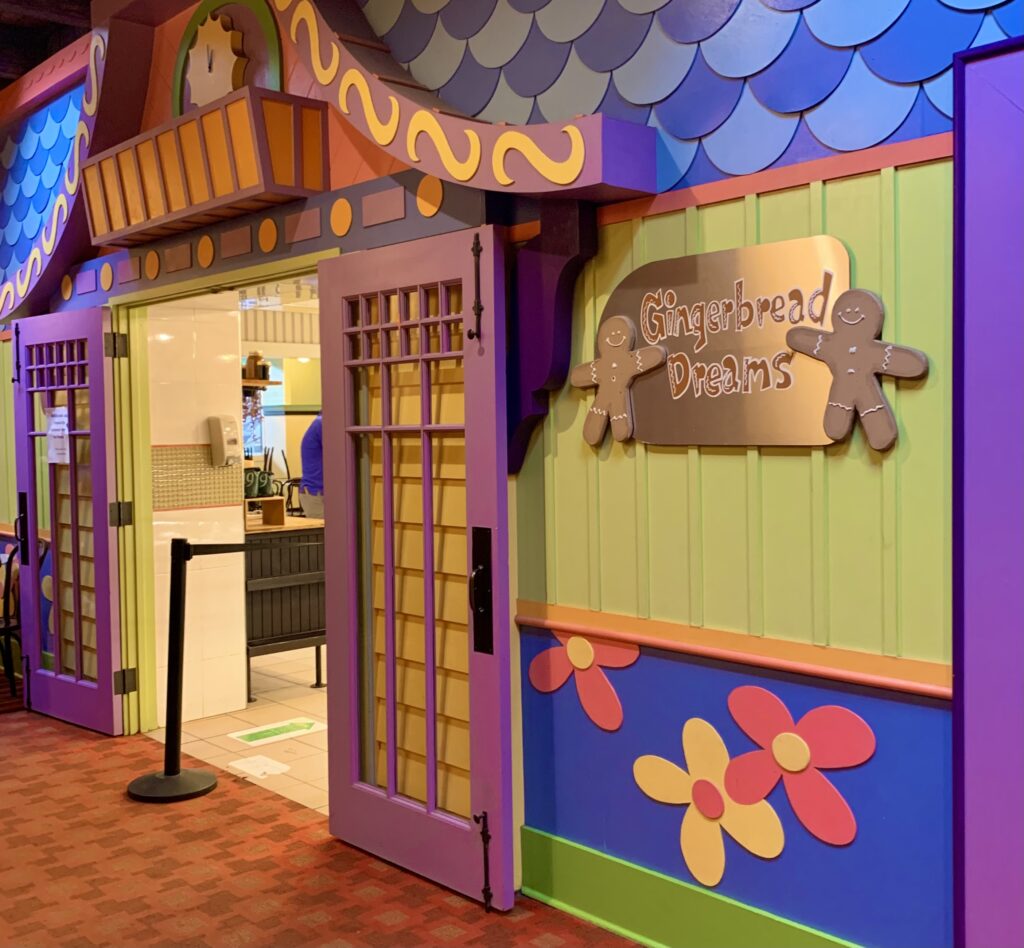 If you'd like to pick up some groceries, the mountain resort features Highland Market less than a mile down the road. This market also includes counter service of subs and sandwiches with outdoor seating available in the summer.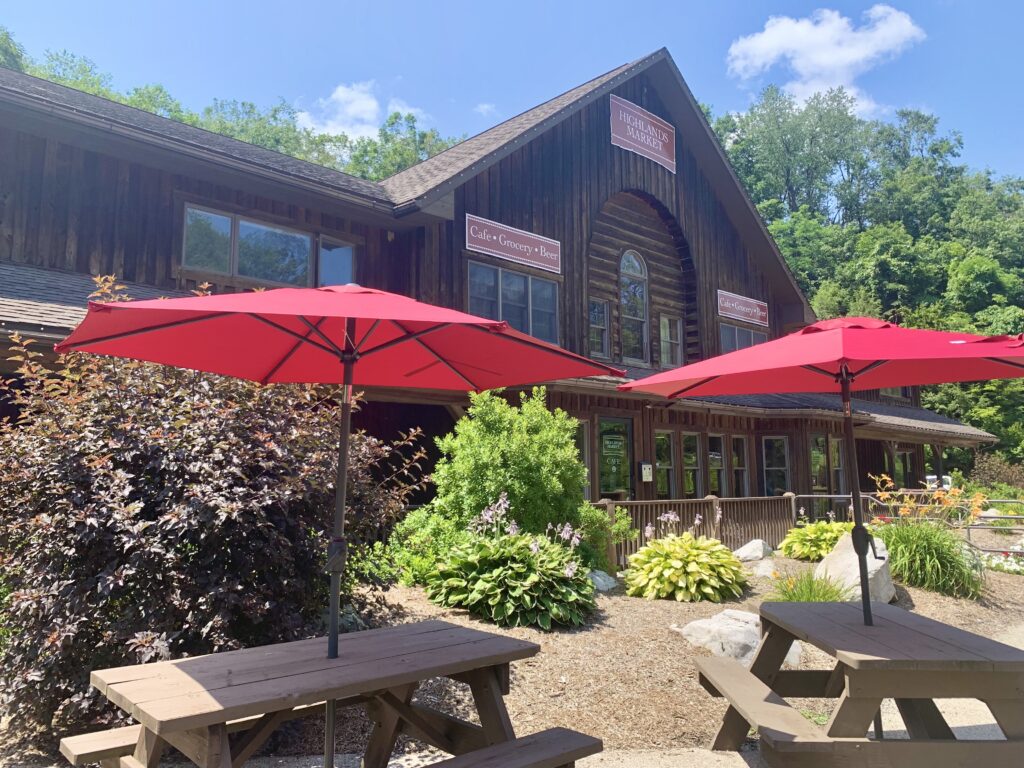 Nearby Attractions
While visiting Seven Springs Mountain Resort, there's many nearby attractions to enjoy. Check out Idlewild Amusement Park for children, Living Treasures Animal Park to interact with animals, Ohiopyle State Park for more outdoor adventures, and Laurel Hill State Park for lake beach access.
Sponsored Post – GO Laurel Highlands hosted us at Seven Springs Mountain Resort. All opinions are my own.