Keystone Kidspace is a hands-on, experiential learning space for kids and their families. Some of the many activities to explore include building, coding, 3D printing, woodworking, videography, and drawing.
This large, community-based space is located in York, Pennsylvania. Keystone Kidspace also offers classes and hosts summer camps. Day passes and monthly memberships are available. Note that their hours open to the public are limited. Check their website for classes and hours.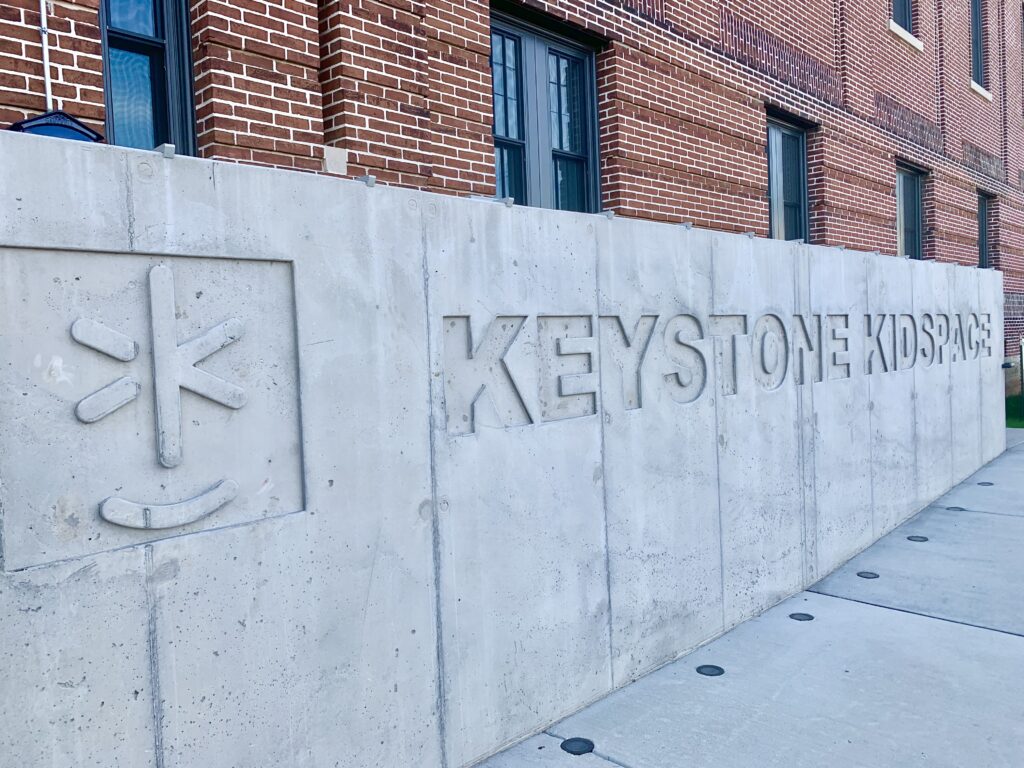 Keystone Kidspace's new home is the historic York Armory, which was built in 1913. The armory was fully renovated to accommodate its new use. The building sits across the Codorus Creek from the York Revolution Baseball Stadium, PeoplesBank Park, in downtown York. Throughout the building, they've kept its historic feel by including some pieces of the original interior of the building.
The space has two floors, which are accessible via a newly-installed elevator located in the main lobby area. The main floor includes the WonderBar and Mess Hall, as well as a hangout area with seating. There's also a workshop, kitchen lab, and studio on the first floor. The second floor contains Curiosity Hall and a Digital Lab space.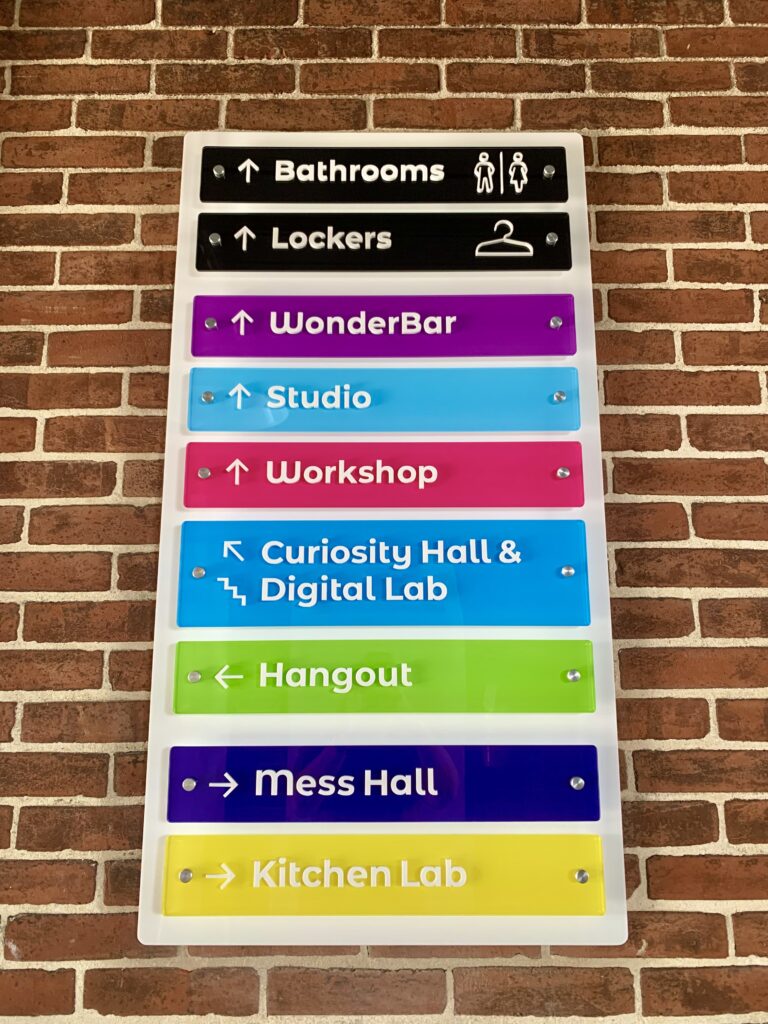 Mess Hall
Upon entering Keystone Kidspace, the open-play area behind the front reception desk is the Mess Hall. In the Mess Hall, there are two large spinners and two ramps for kids to have fun with some physical play.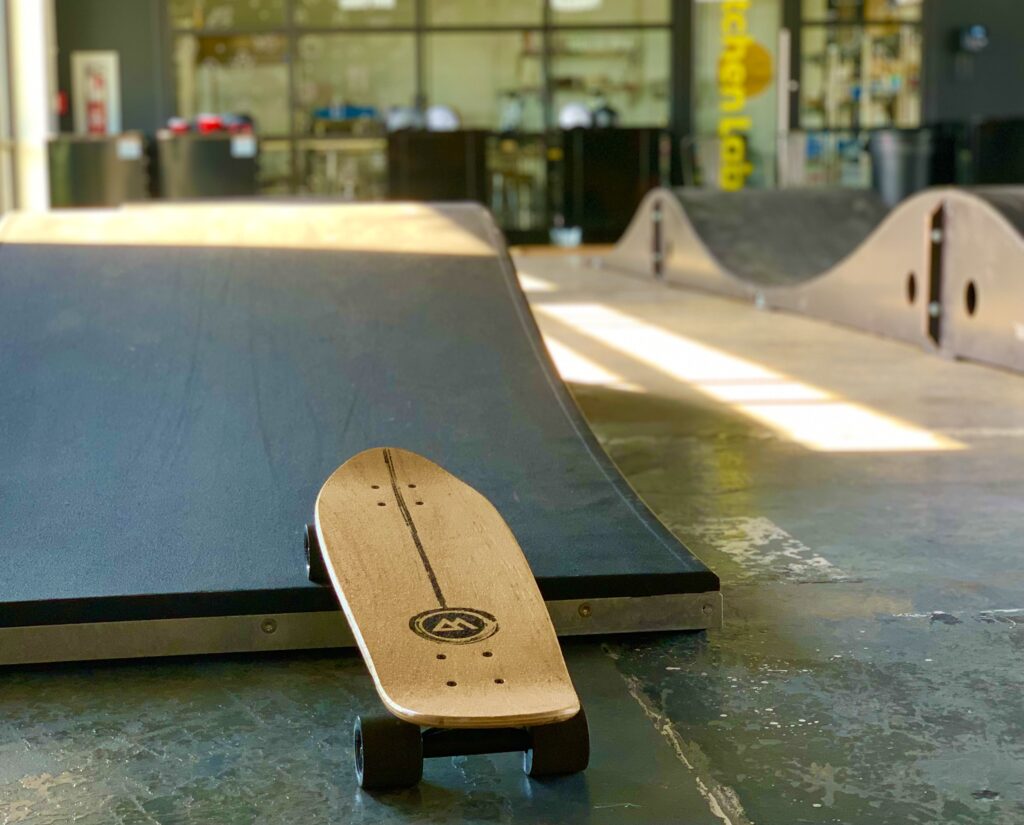 Skateboards, a balance bike, and scooters round out the fun and physical play opportunities in the Mess Hall area. Helmets and knee pads are available to keep the play safe.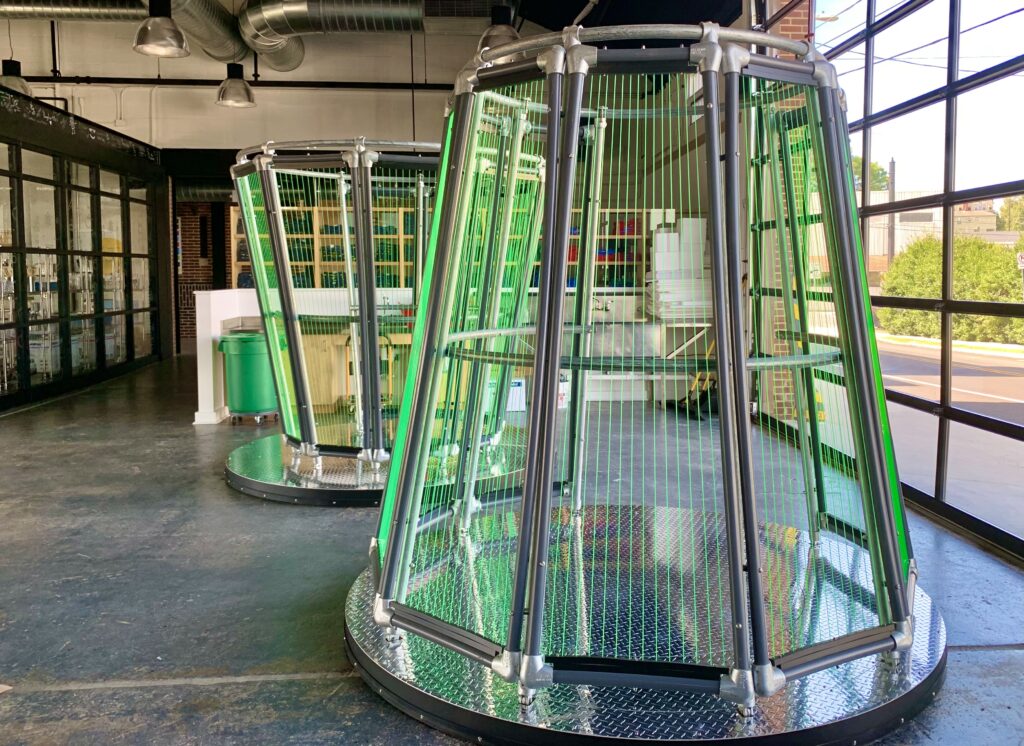 The Mess Hall is all about creative play with tons of ways to paint, glue, cut, bend, shape, mold, and create! This is a favorite spot for budding artists, as they have all of the tools they need to create their masterpieces.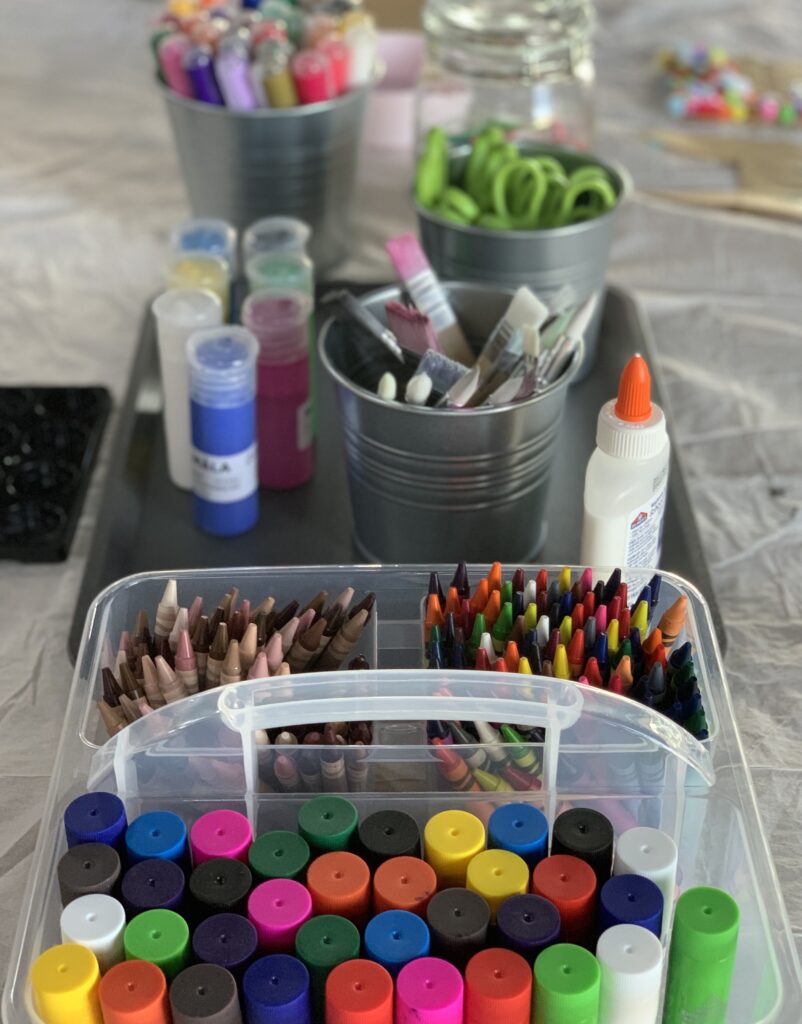 Jewelry making is another creative and fun activity in the Mess Hall, with several styles of beads and wire. This is a great fine motor skill activity for young children.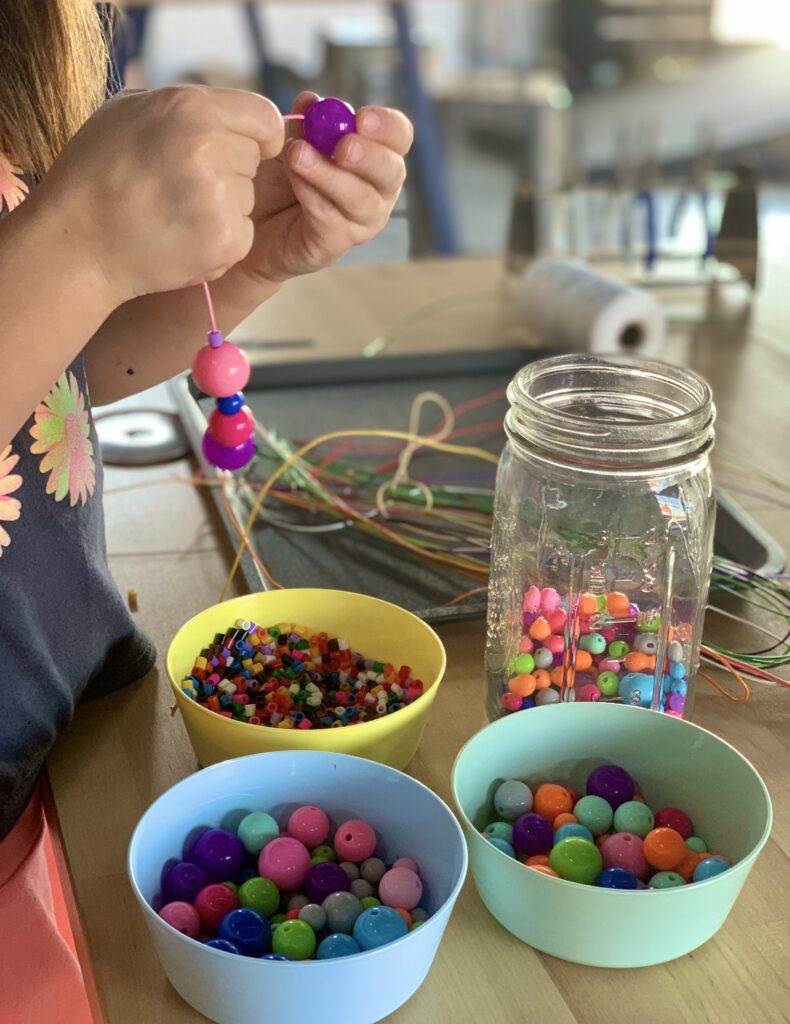 The WonderBar is a great place for kids to learn to build with many different tools. Himiku blocks, a Katamino set, Magna-Tiles, MagFormers , LEGOs, and more allow for hands-on play. This WonderBar area rotates activities, so there's usually something different every week.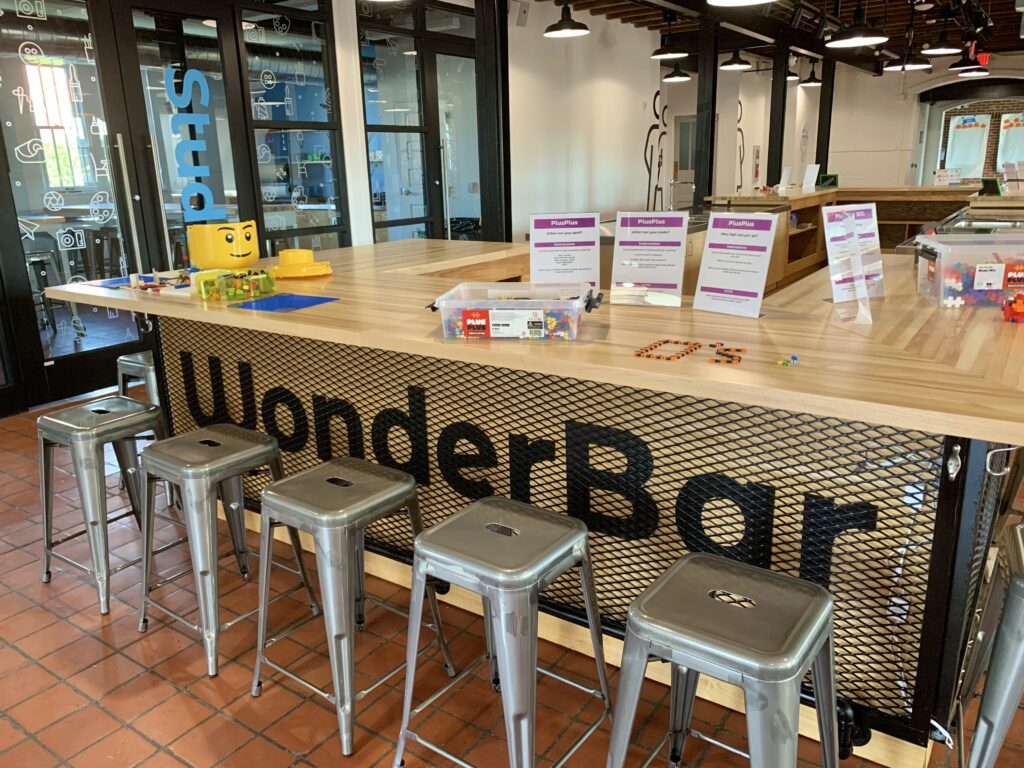 Curiosity Hall and Digital Lab
Upstairs, Curiosity Hall and the Digital Lab space has many fun stations for kids to check out. There's a weaving area with fabric, a drum set (using headphones), 3D printers, stop-motion video creation, circuits and stamping stations, and so much more.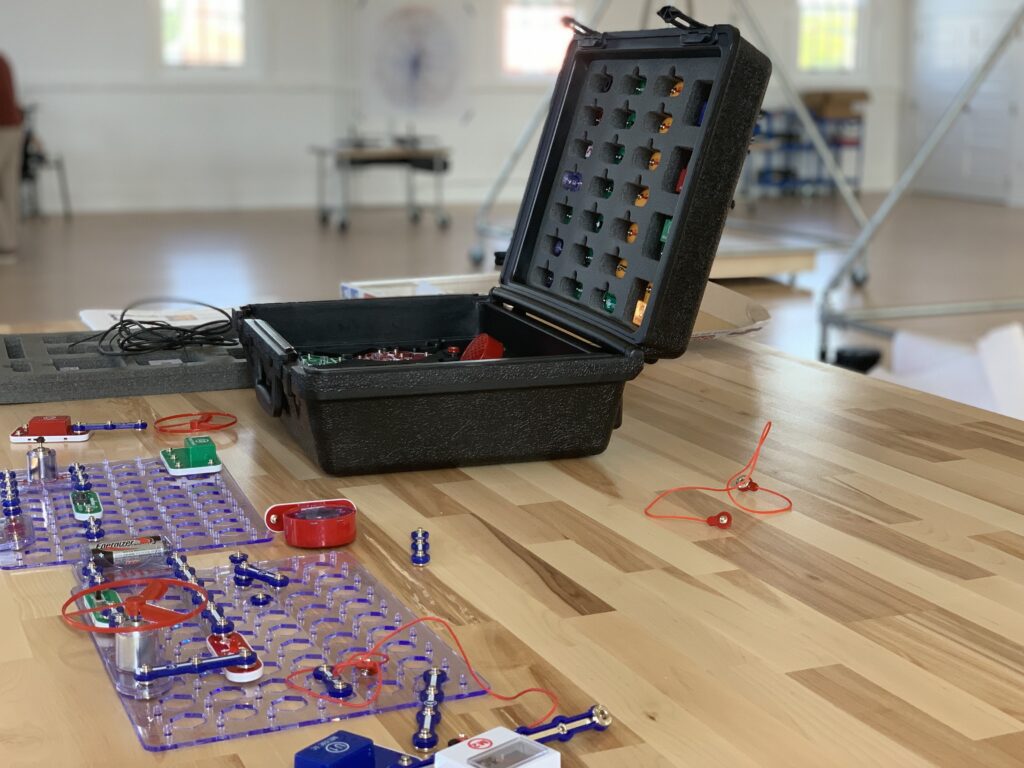 There's even a nod to some antique technology with two working typewriters for kids to try!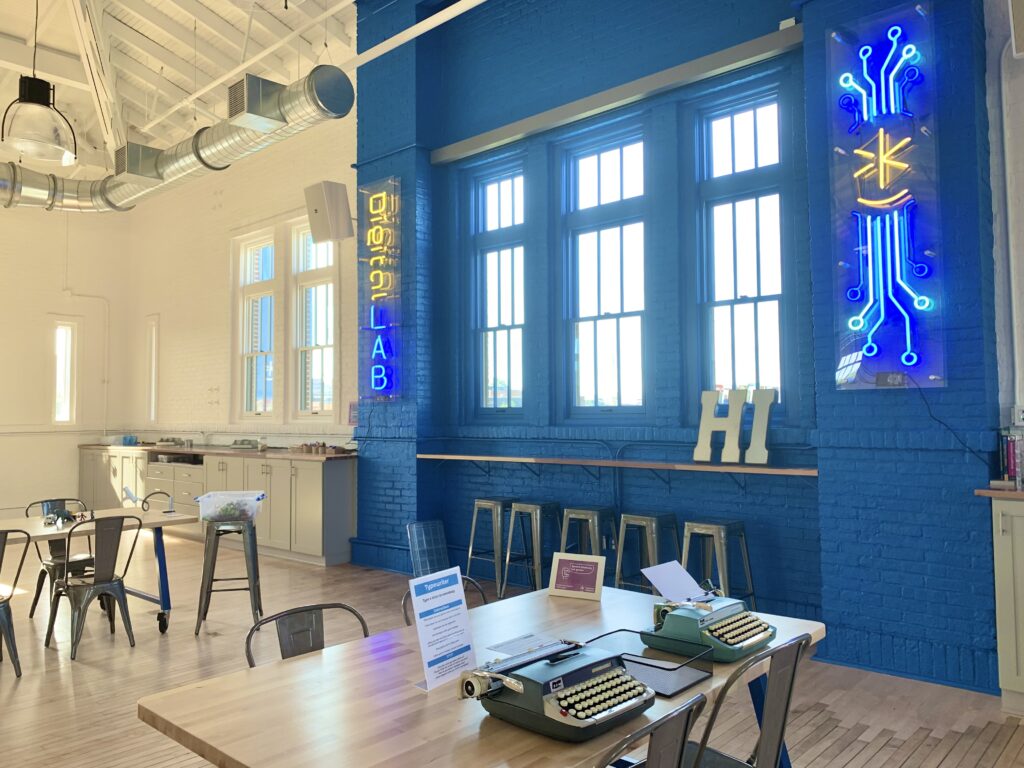 Keystone Kidspace Parking
While Keystone Kidspace is located in the city, there is ample parking across the street at Small Athletic Field. Access the parking lot by turning left onto Hamilton Ave. This turn is before the Keystone Kidspace building if coming from Route 30.
A parking permit is required, so they provide review mirror hang tags. Crossing the street from the parking lot to Keystone Kidspace is easy, as Hamilton Ave is not a busy street.
Visiting York, PA
Looking for more kid-friendly activities in York, Pennsylvania? Check out this post of 7 fun things to do in York.