Round1 is a multi-entertainment center located in Park City Mall in Lancaster, Pennsylvania. Park City Mall is easily accessible from the Harrisburg Pike exit of Route 30.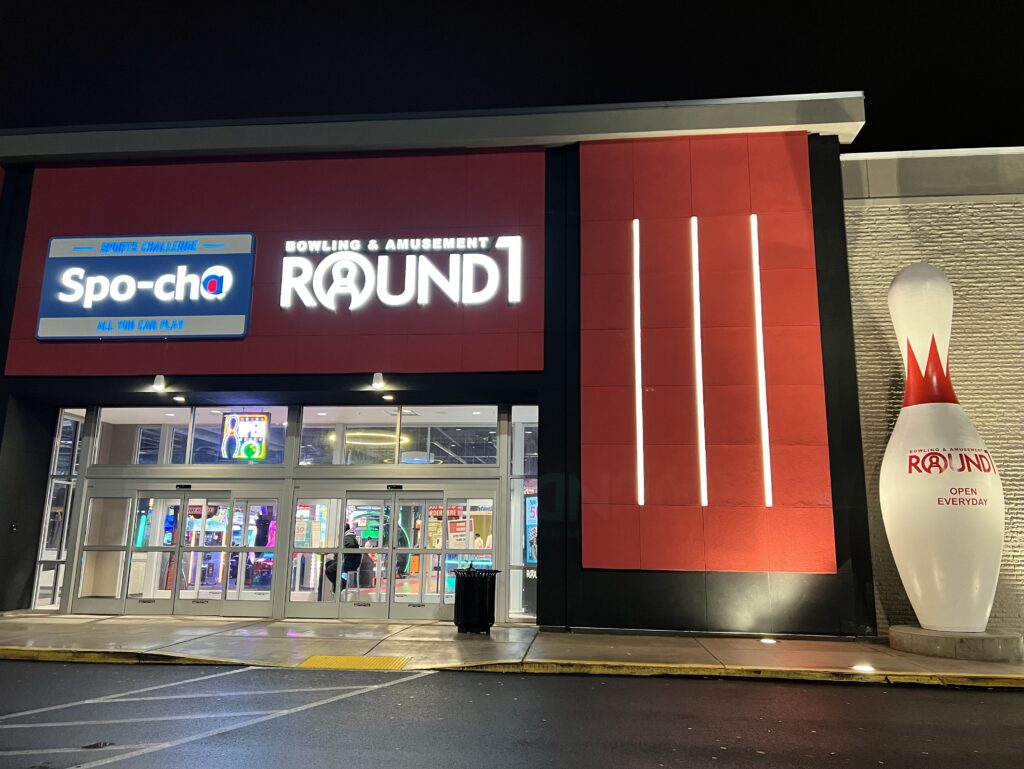 Round1 is located in an anchor store at the mall, so it is very large. Once inside, you're greeted by a huge arcade, but that's not all there is to Round1.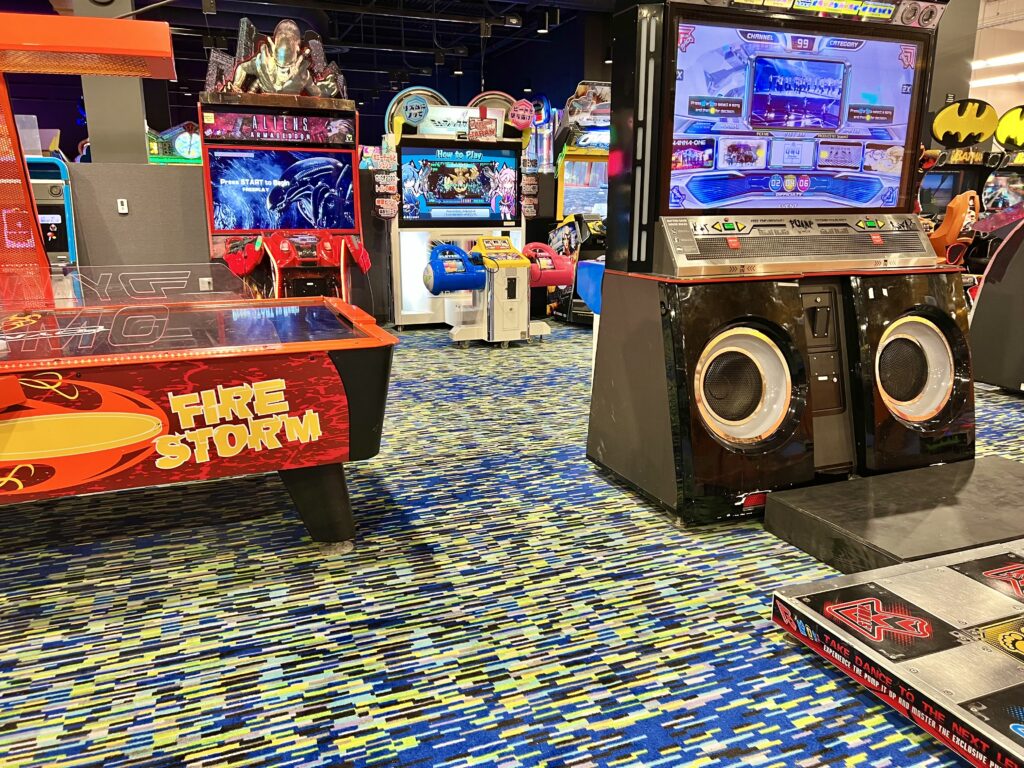 There are several distinct areas of Round1. There's Spo-Cha, which is the sports area and children's play space. In the Spo-Cha area, you pay for timed access or all day access. Other areas include the arcade games, where you pay per game, and then bowling and billiards, which are priced separately.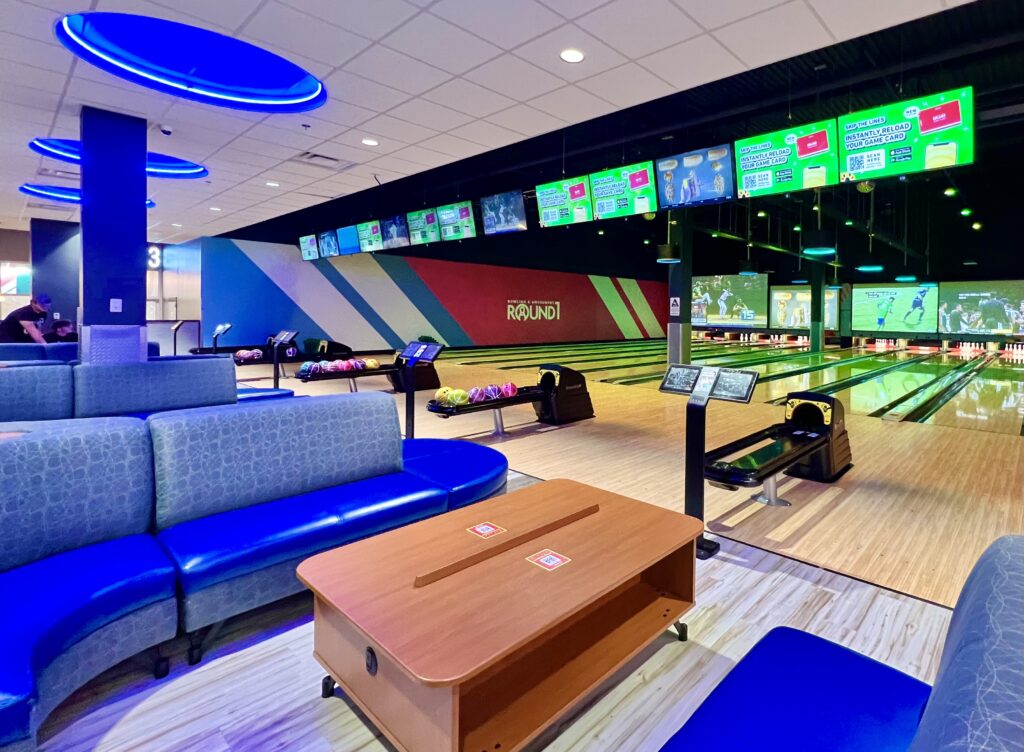 Spo-Cha
The Spo-Cha (Sports-Challenge) area can be accessed by paying for a certain amount of time in the area, or an all-day play pass. Keep in mind that everyone entering this area must pay for its use. So, parents must pay to watch their children. However, parents can also participate! There are many sports courts and activities in this area.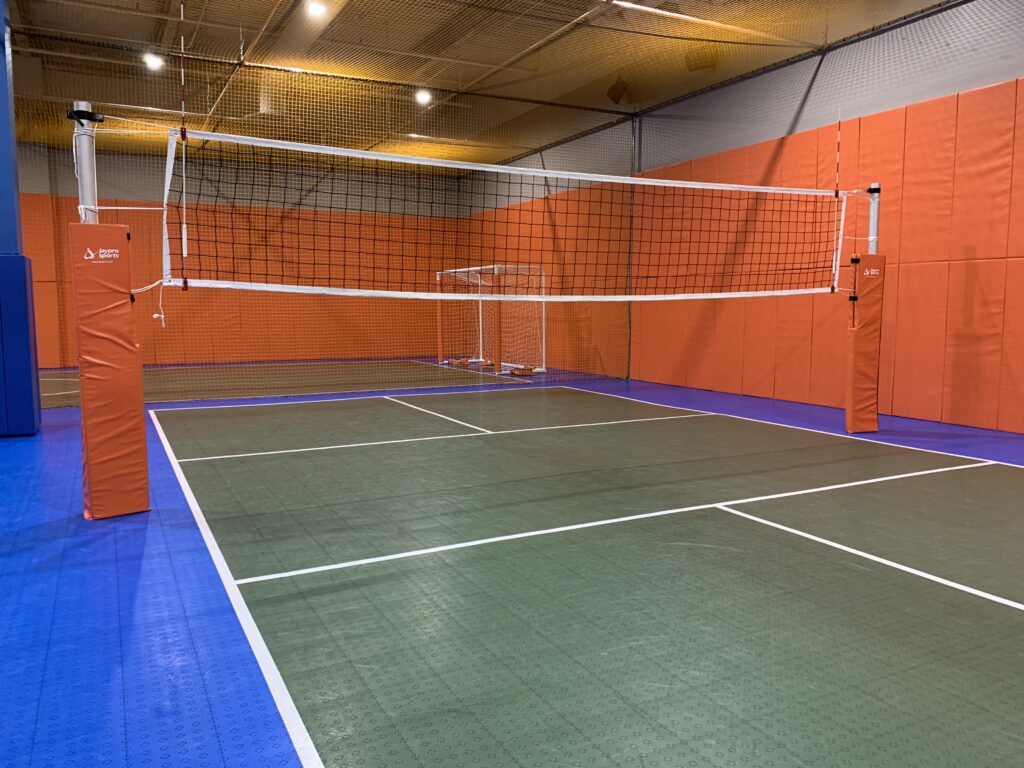 First is the kids play area. This is a typical indoor climbing space with slides, a small zip line, foam pit, and more. What makes this area unique is the massage chairs which line the area.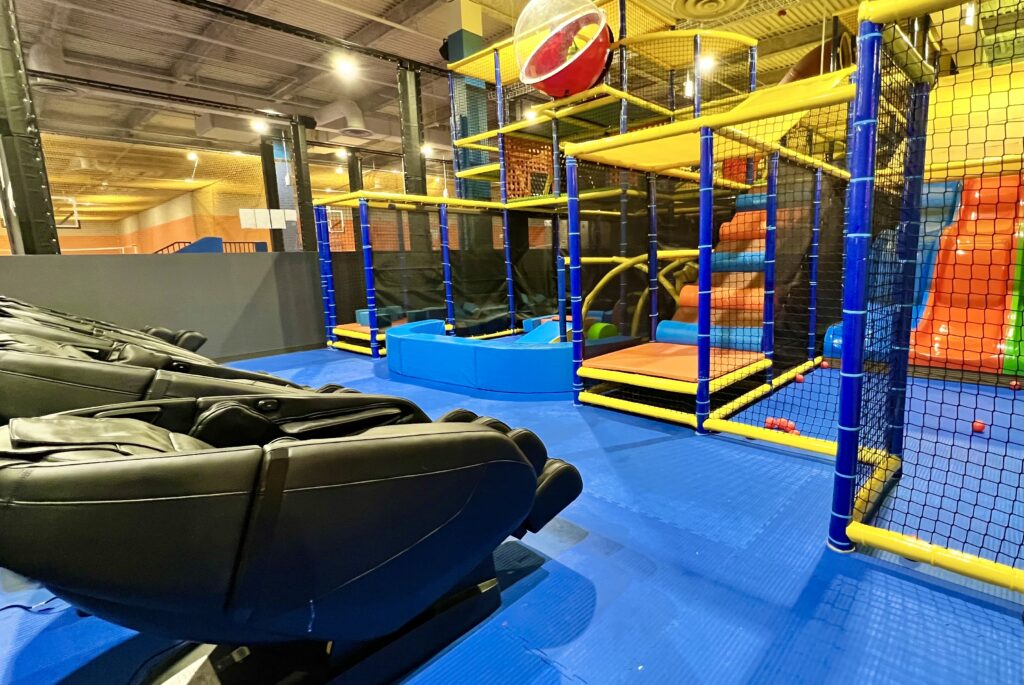 These chairs are free to use with paid admission to Spo-Cha. There are many different settings with these chairs, including heat, relaxing massage, and more!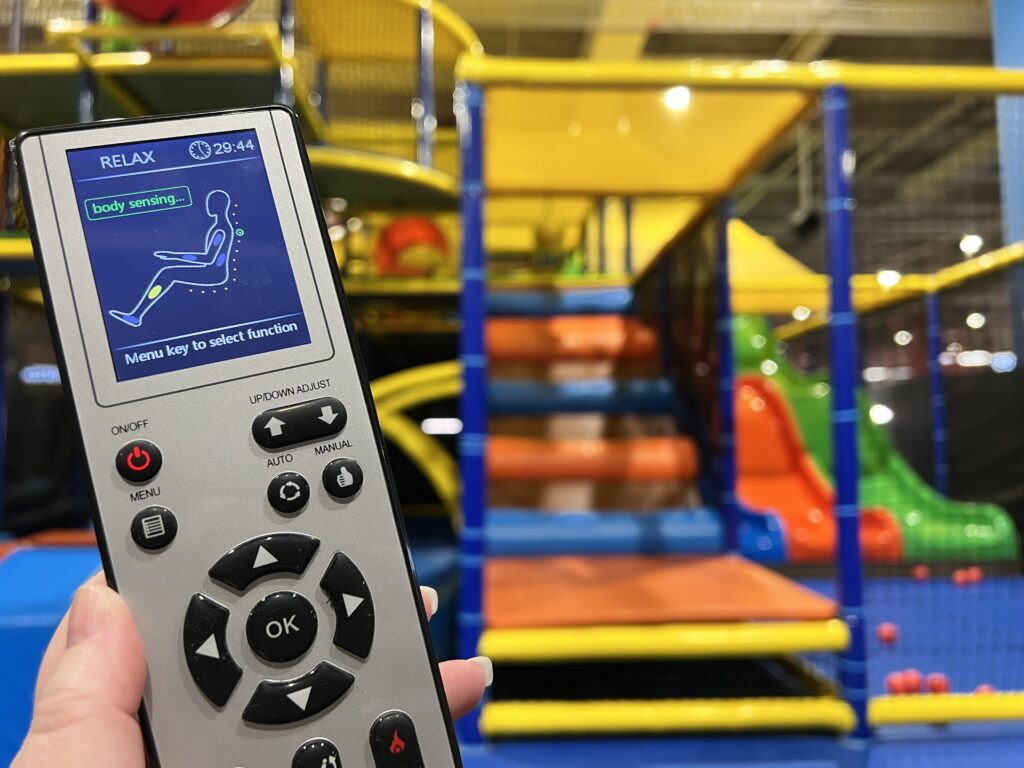 While sitting in the massage chair, it's not possible to see your children if they go far into the play area. However, all of the exits and entrances to the play structure are viewable from the massage chairs. There's only one main entrance and exit to this area, as well.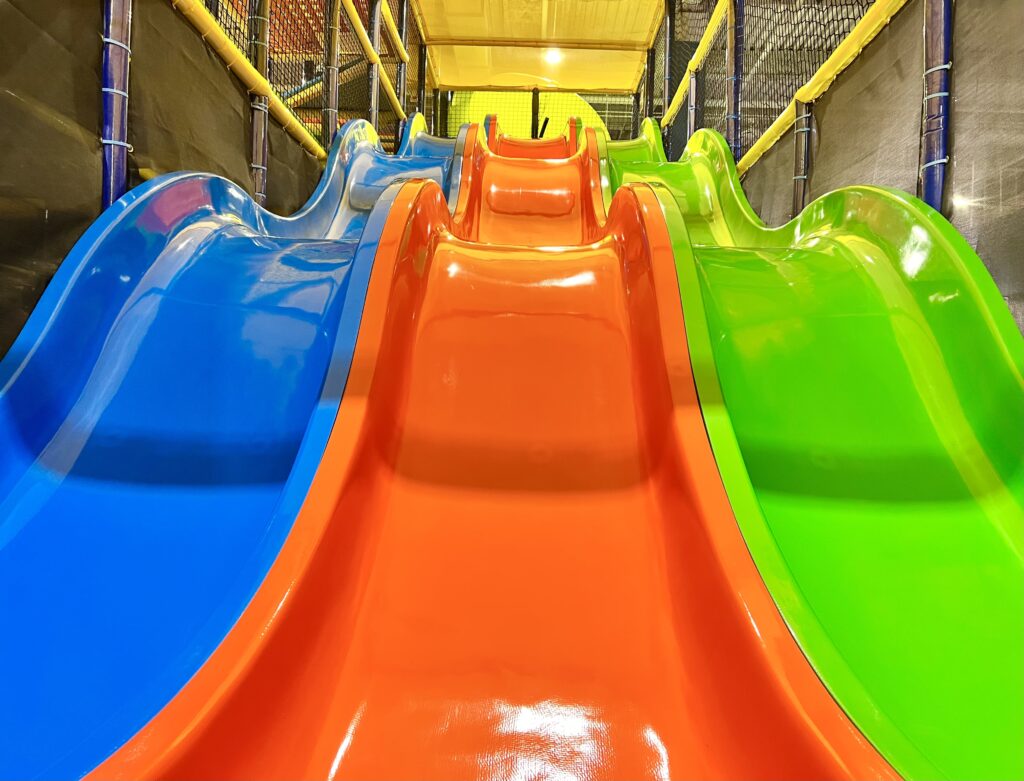 Round1 – Spo-Cha Sports
There is a plethora of sports to participate in while playing in the Spo-Cha area. Sports at the Lancaster location include batting cages, roller rink, basketball, volleyball, badminton, billiards, football, soccer, trampolines, balance scooters, duck pin bowling, and bull riding.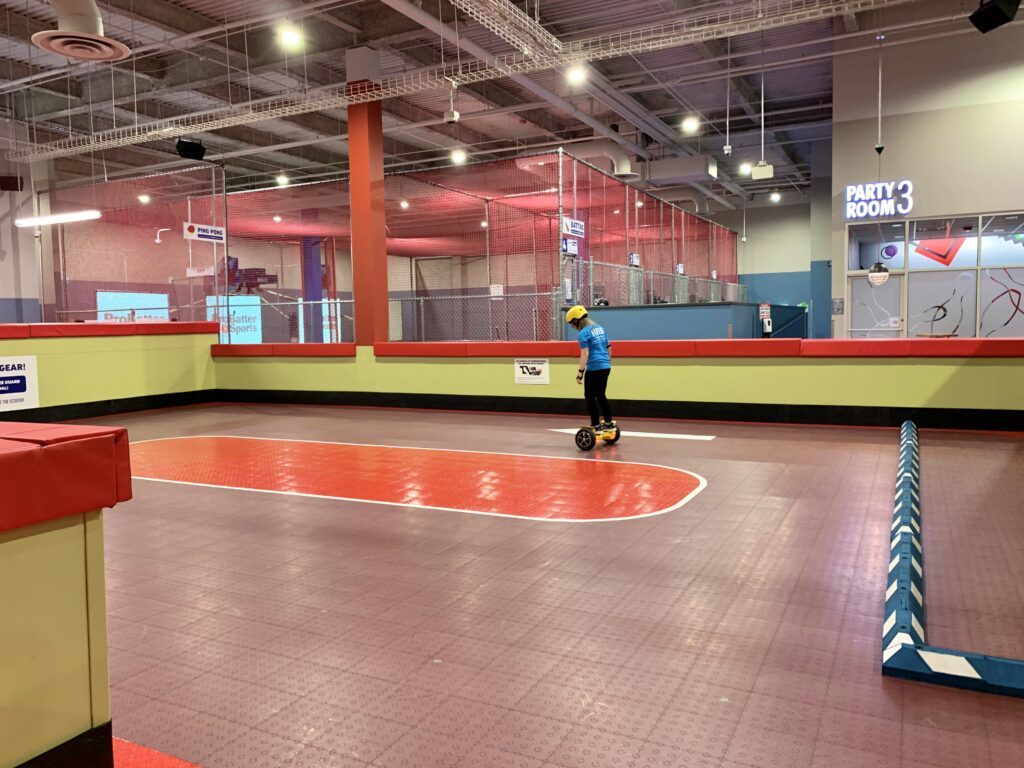 Keep in mind that some activities have age requirements, such as trampolines, balance scooters and bull riding. The attendants helped us determine which activities each child could participate in based on their age.
At the Round1 roller rink, skates, wrist pads, knee pads, elbow pads, and helmets are provided. There are even rolling walkers to help with kids who can't skate on their own. I didn't see small skate sizes for toddlers or preschoolers; it looks like skate sizes start around size 13 for kids.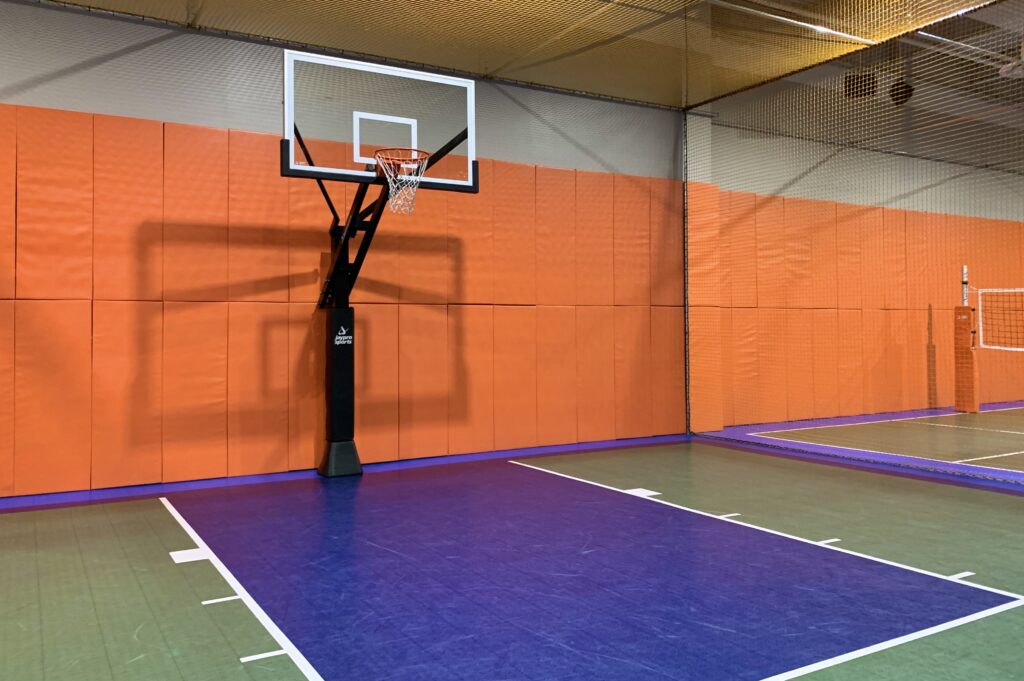 Looking for more things to do in Lancaster, PA?
Check out this post of 20 things to do near Lancaster.