Check out this list of the best indoor water parks near Maryland! Maryland doesn't have the amount of water parks that are part of hotels or resorts like Pennsylvania does. Luckily, Maryland has a few rec centers that have indoor water parks which allow day passes!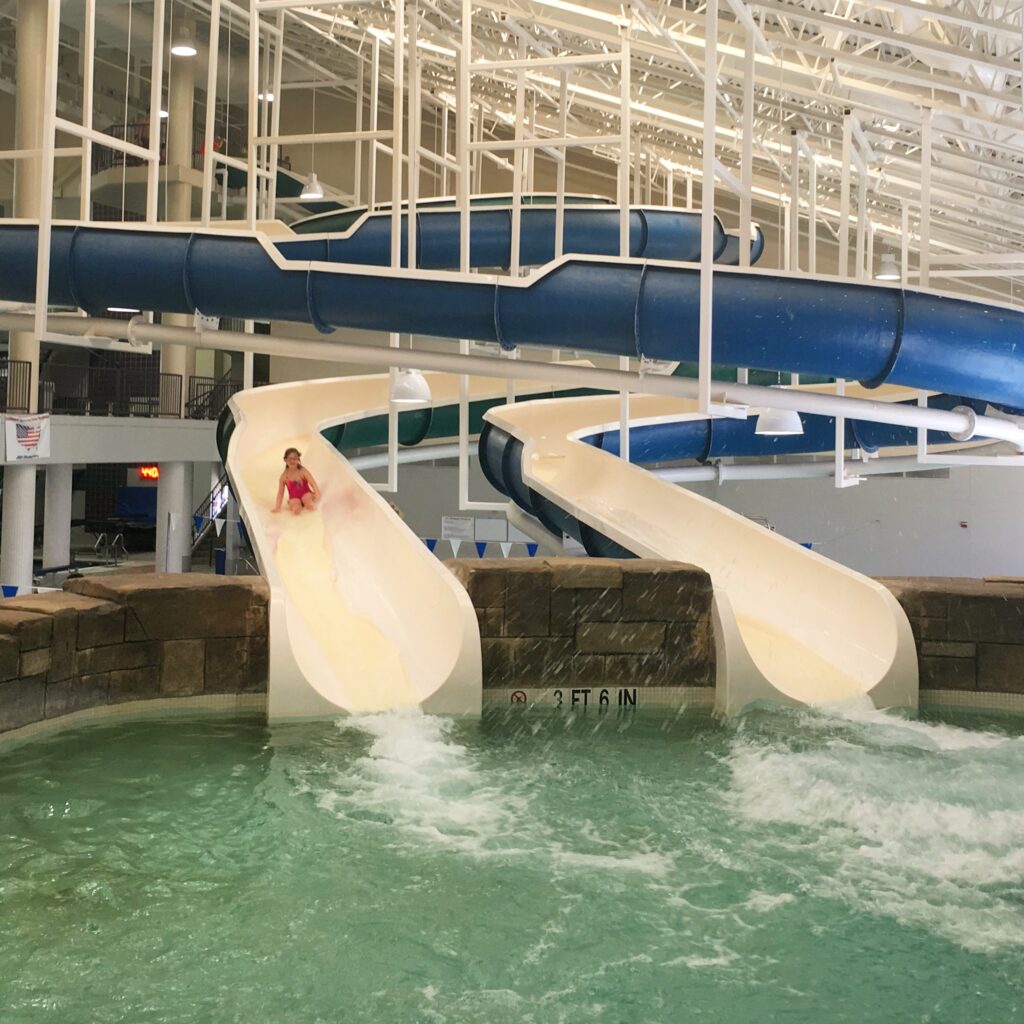 There are many recreation centers in Maryland that have fabulous indoor water parks. Also included is one hotel in Pennsylvania with an indoor water park that's worth the drive. Have fun checking out these best indoor water parks near Maryland.
Germantown Indoor Swim Center – Germantown, MD
Germantown Indoor Swim Center has several types of water slides for different-age children. The whole family can find some water fun here! Daily admission rates for residents of Montgomery County, Maryland and non-residents are available.
Before going to Germantown Indoor Swim Center, be sure to check their pool calendar online. Their recreational swim sessions are typically two hours. Also, there are some dates that the pools are closed for swim meets. Be sure to double check that the water park is open on the day you want to visit!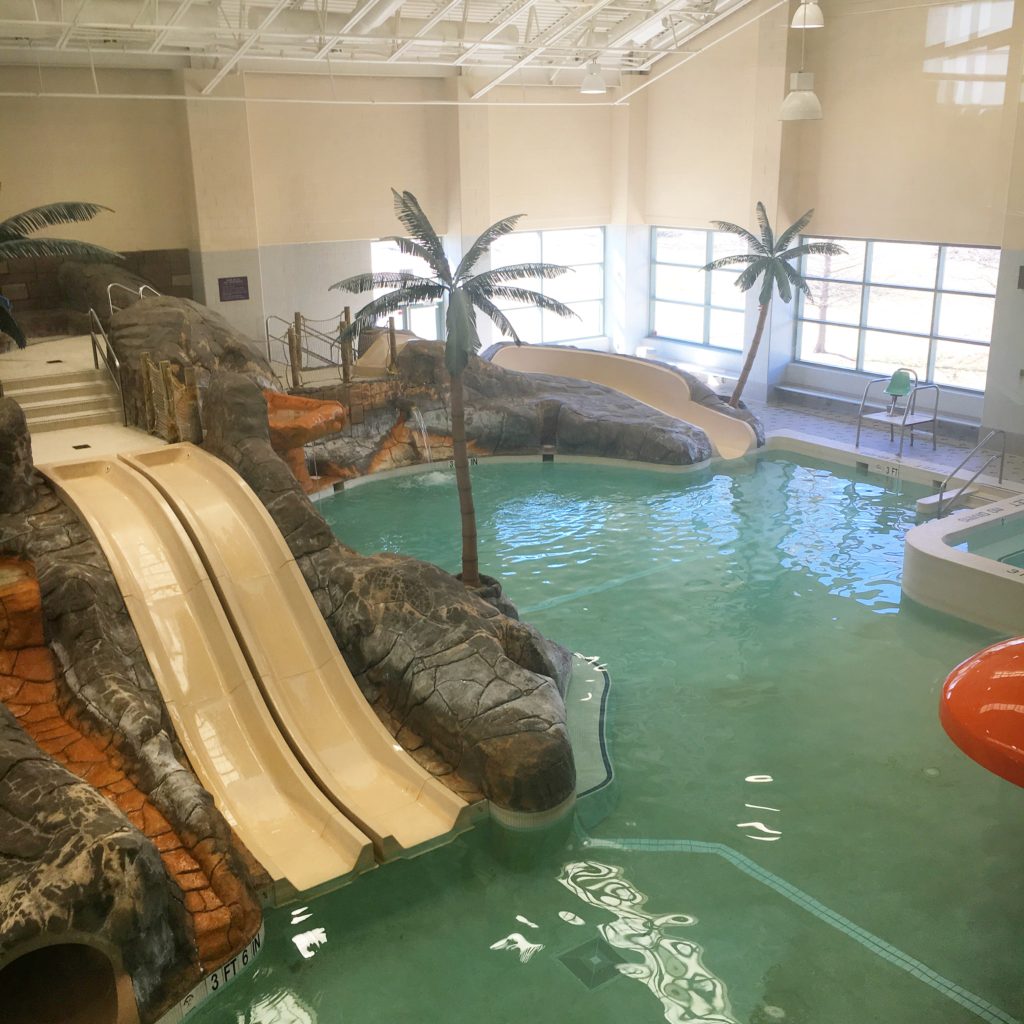 For adults, the Germantown Indoor Swim Center also has a hot tub to relax!
Cub Run Rec Center – Chantilly, VA
Cub Run Rec Center is actually in Virginia, but it is very close to the Maryland border. It's located on the west side of Washington, D.C. This indoor water park features one long water slide and a kids water play area.
There's even a small lazy river that you can follow the path of around the water slide area.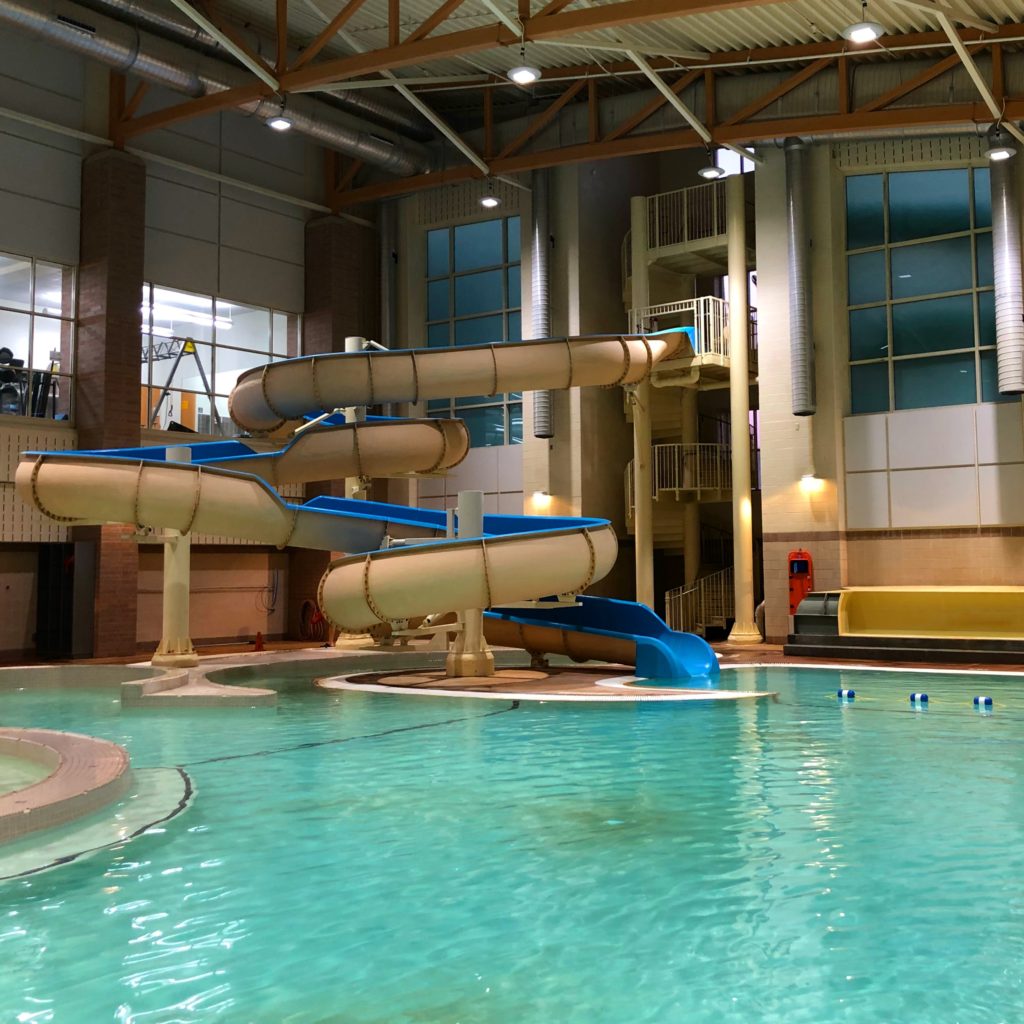 Rollingcrest-Chillum Splash Pool – Chillum, Maryland
This indoor water park has a recently renovated area for smaller children. There's also several slides for older children. Be sure to check their website before venturing there, as they do close for maintenance at different times.
North Arundel Aquatics Center – Glen Burnie, Maryland
The main rule to know about the North Arundel Aquatics Center is that children must be age 3 or older and completely potty-trained to be permitted to swim. No swim diapers are allowed.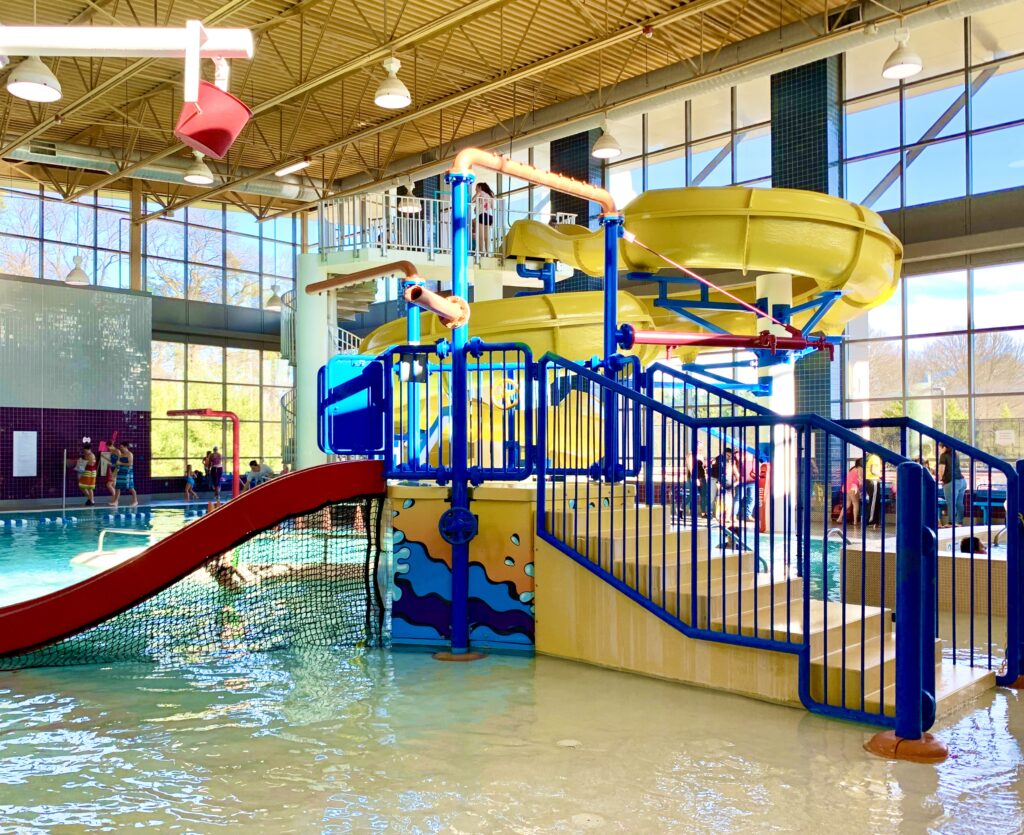 To ride the large yellow slide, the child must be 48″ tall. To ride the smaller red slide, children must be under 48″ tall.
Admission fees cover a 90 minute session in the water park. Keep in mind they have a separate swimming pool, that has a separate admission than the water park.
Hershey Lodge's Water Works – Hershey, PA
Hershey Lodge's Water Works is located in Hershey, PA. Even though it's in Pennsylvania, it's worth the drive to check out the town of Hershey and stay at this Lodge. This indoor water park does require an overnight stay at the Hershey Lodge to use the water attractions.
There's two larger twist body slides and a small slide for young children. There's an activity pool, as well as a shallow splash pool for young children.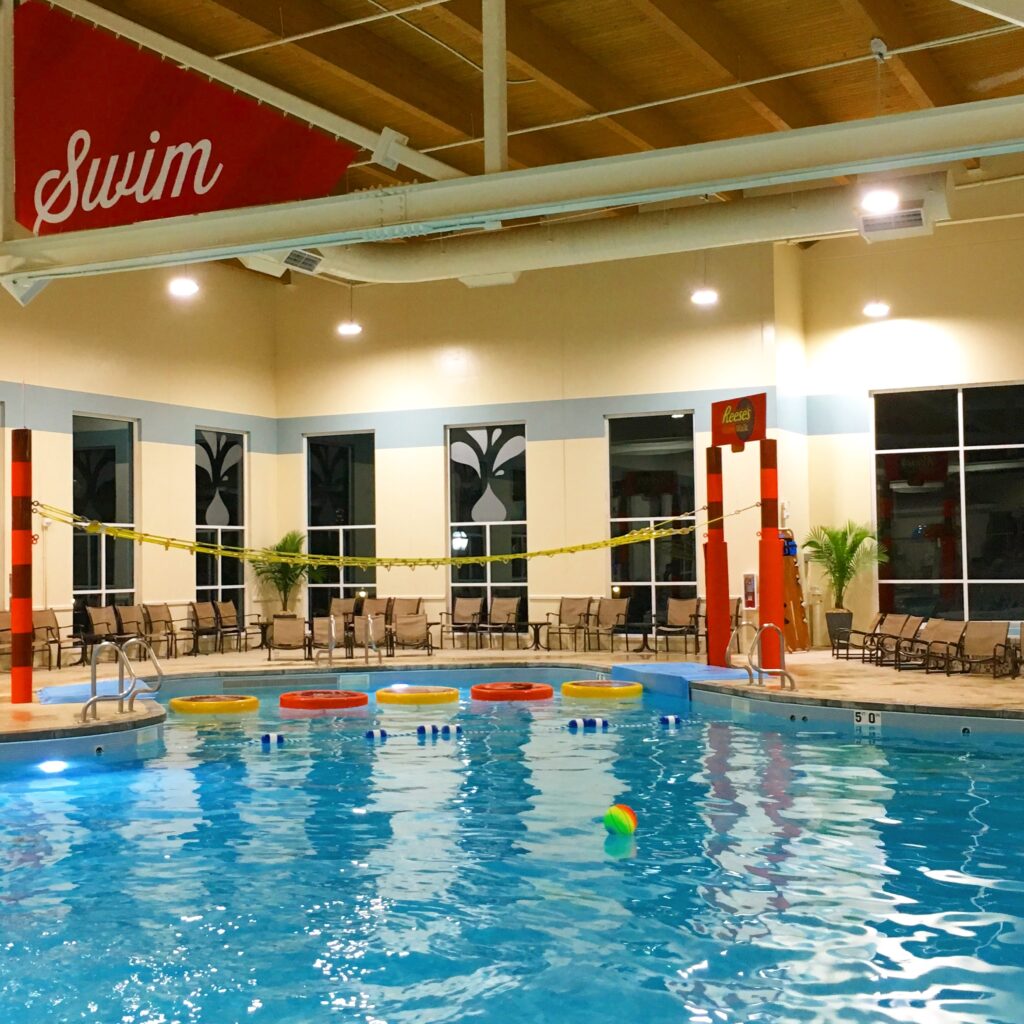 Hershey Lodge also features an outdoor pool in the summer, and of course an amusement park nearby! There are many more fun things to do in the town of Hershey. The Lodge also has many dining options onsite.
More Indoor Water Parks
Looking for even more indoor water park trip ideas? Check out this list of indoor water parks near Pennsylvania.
Poconos Water Parks
There's also three main water park resorts in the Pocono Mountains of Pennsylvania. Check out this comparison guide for the Poconos water parks.