Within the last two decades, the Pocono Mountains have added three large Poconos water park resorts to this area known for its ski runs in the winter and boat launches in the summer. A common question for these families is: Which water park resort should we choose? The answer to this question is different for each family. The information in this article might help you choose the best water park for you and your family.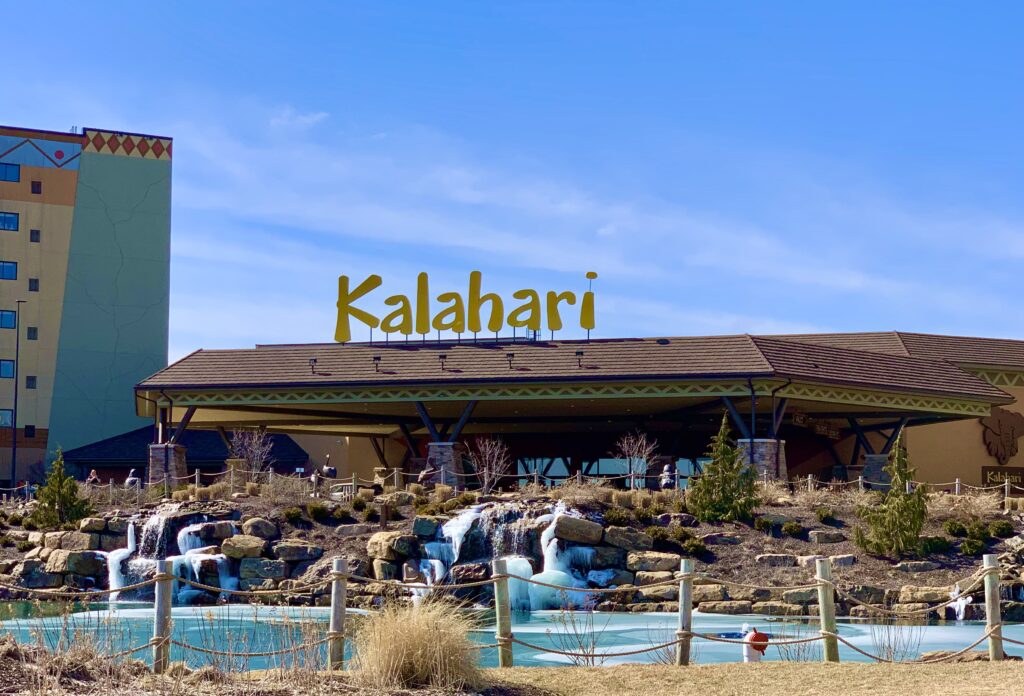 Poconos Water Park Water Slides
Each resort has a water coaster, as well as a lazy river and wave pool.
Kalahari clearly has the most water slides, as it was the largest water park in North America. That title is now owned by Dreamworks water park in American Dream. Kalahari boasts about 15 large slides, which is a combination of body slides, tube slides, and raft slides.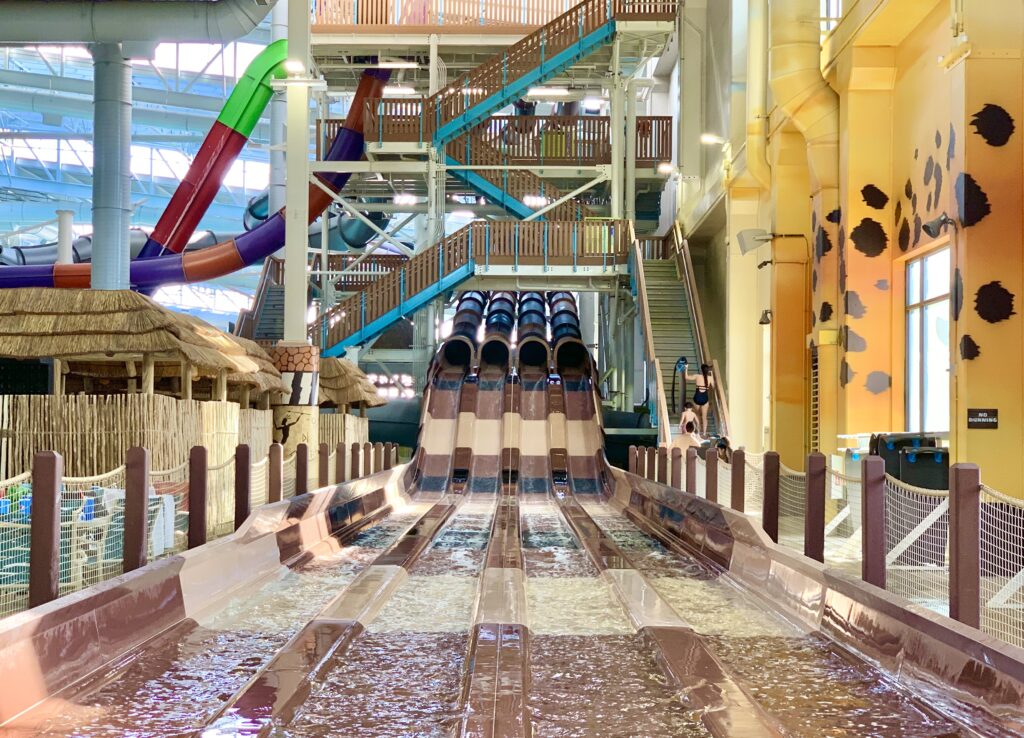 Camelback has a total of 8 large slides which include two drop slides, one that is straight down and another that twists and turns. Camelback's water coaster is the longest indoor uphill water coaster in America. There's also the uniquely themed Venus Slydetrap, which is a raft ride that takes you right into the trap!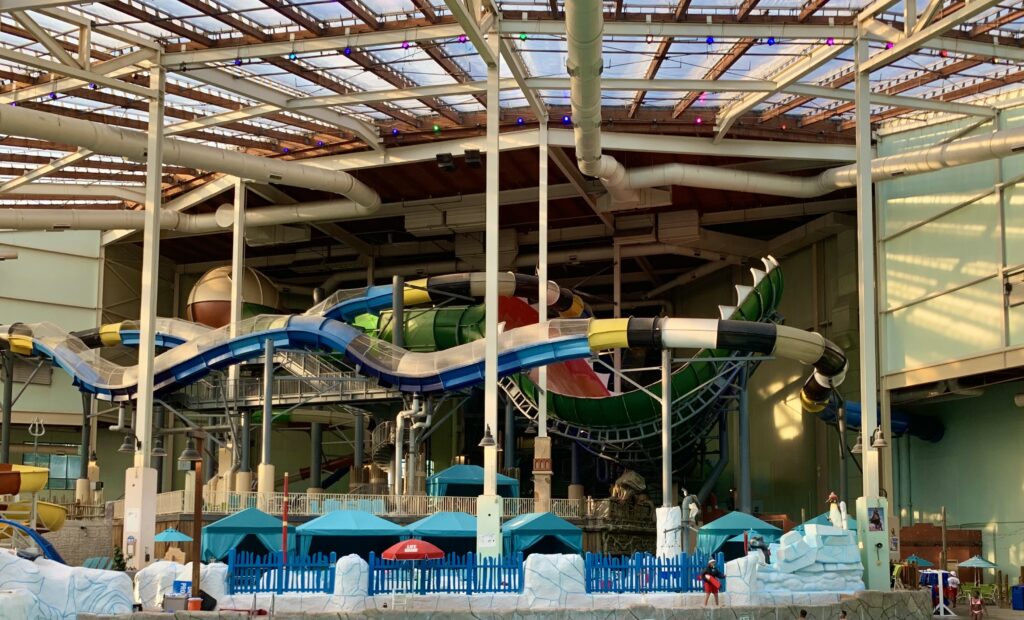 Great Wolf has five large water slides, which include a water coaster, vortex, and tandem slides.
Keep in mind that a child's height when barefoot will determine the water slides they can ride. Check each indoor waterpark's website for the number of slides your child can ride based on their height.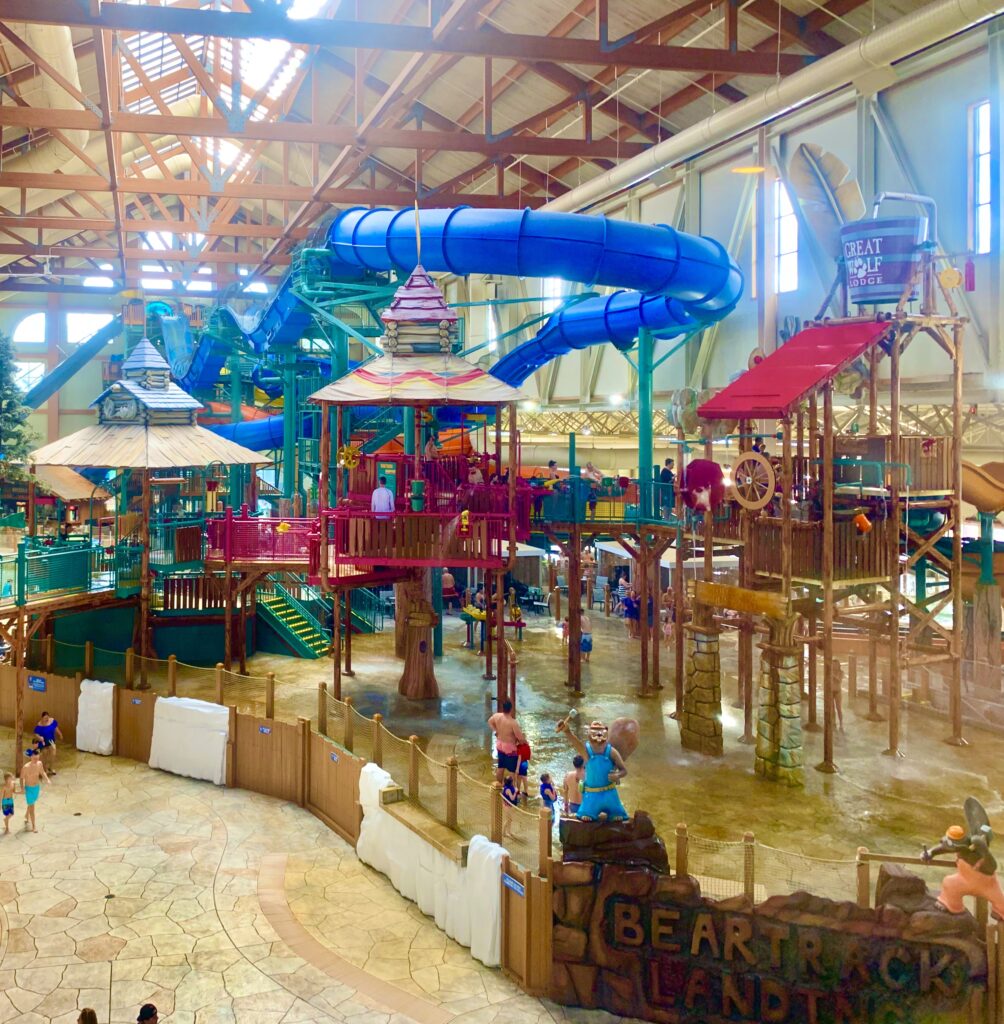 Poconos Water Park Toddler Play
Kalahari has the most toddler slides by far when comparing the three resorts. At Kalahari, there are two separate, toddler play areas. Each play area includes slides and swings. The larger of the two play areas also includes a splash table for babies.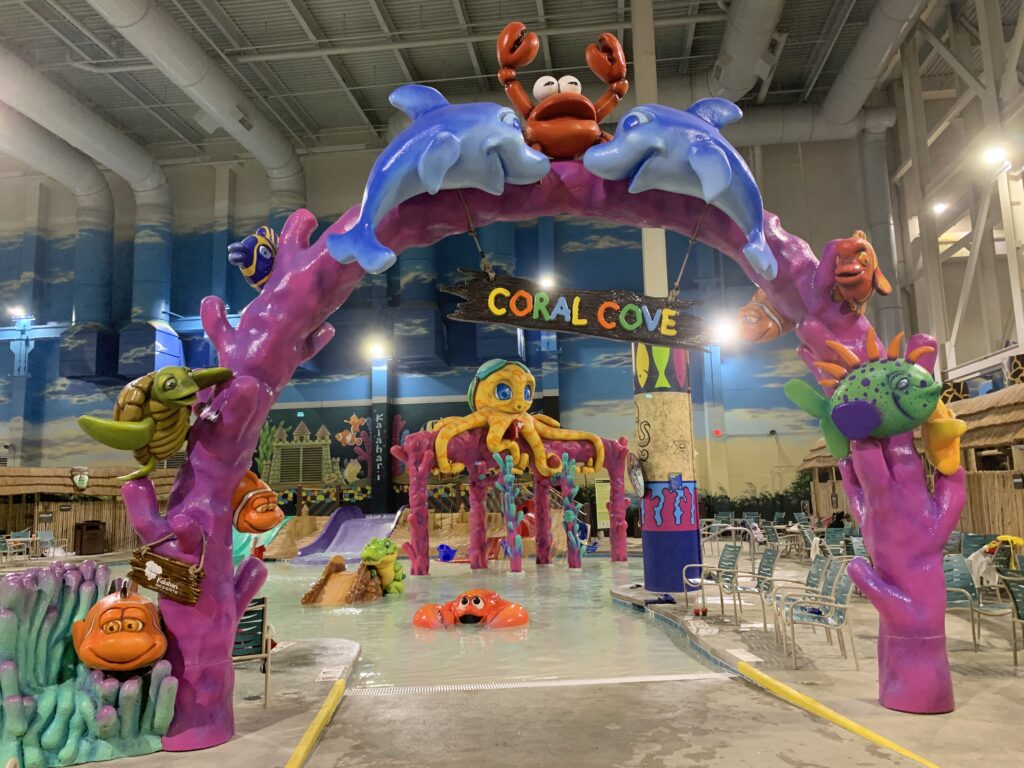 At Camelback, there are two toddler slides on the first level of the large water play structure. There are also two small, straight slides in the toddler area. The toddler area has four swings, as well as some water spray features.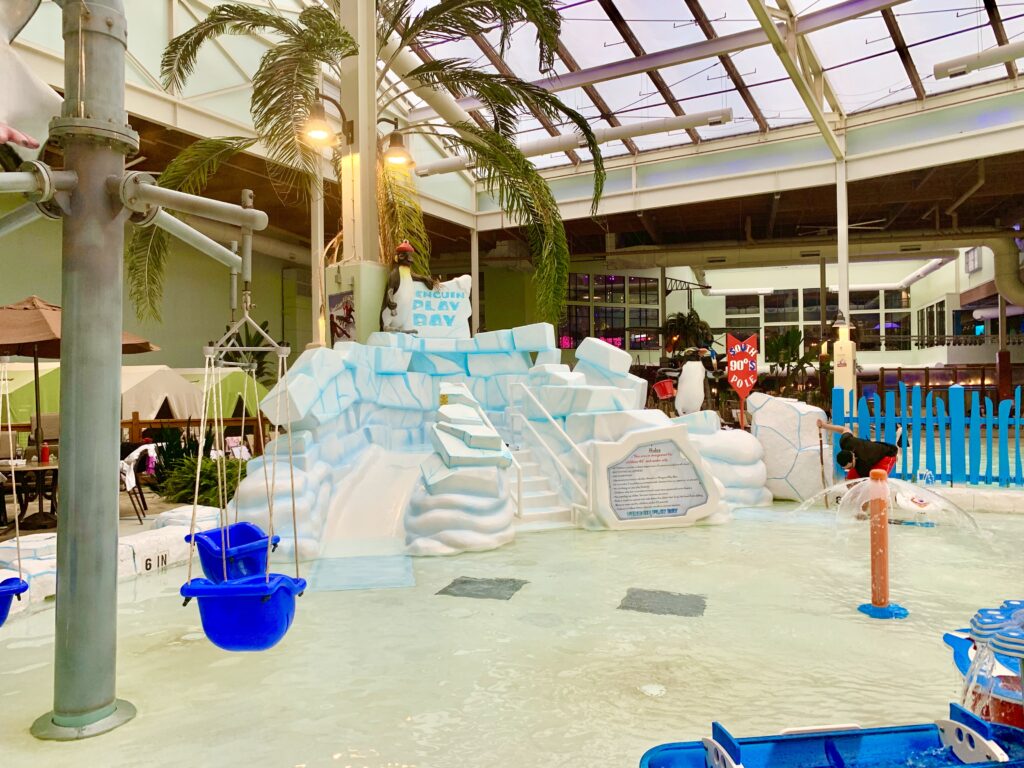 The Great Wolf Lodge toddler play area includes four slides, two of which are curvy and fairly long. The other two are straight slides. The toddler water play area also includes small basketball hoops and some small dumping buckets.
Dry Land Activities
At Great Wolf Lodge, there are daily activities for kids. In addition to MagiQuest, an interactive wand game that has children completing quests by walking around the Lodge, there's also gem mining, an arcade, bowling, and a Build-A-Bear workshop. These activities are an additional fee to participate.
The free daily programming typically includes a night-time show, story reading, yoga, and bingo. Of course, these activities can change with the season and current health restrictions.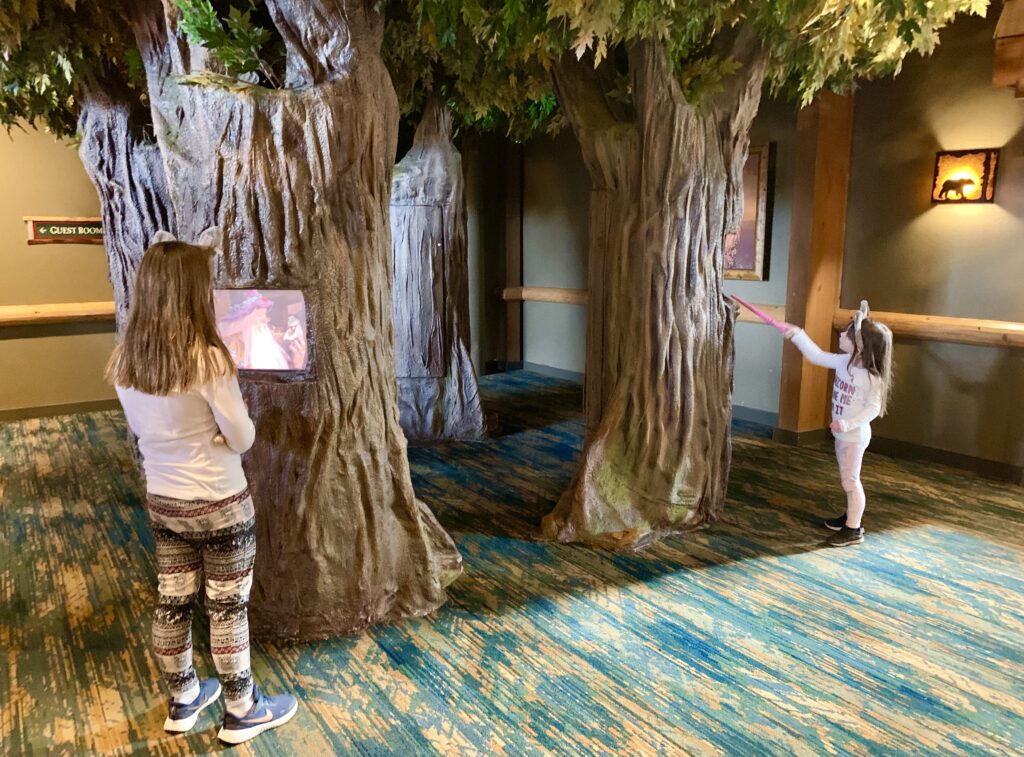 Kalahari's daily activity options are mostly an additional fee. When we visited, there were several craft options, a cupcake decorating contest, and t-shirt tie dying. These activities may change with the season. Kalahari also features a gigantic arcade. During the warmer months, Kalahari also has zip lines, a ropes course, and a small outdoor train for children.
Camelback has offered activities like donut decorating each morning for $3 per donut. The offered activities may change with the season. There's also an indoor ropes course, arcade, and a plethora of activities through Camelback Mountain Adventures. Mountain Adventures has zip lines, a mountain coaster, and a tree top ropes course. These activities are open seasonally. In the winter, Camelback boasts the largest snowtubing park in the USA.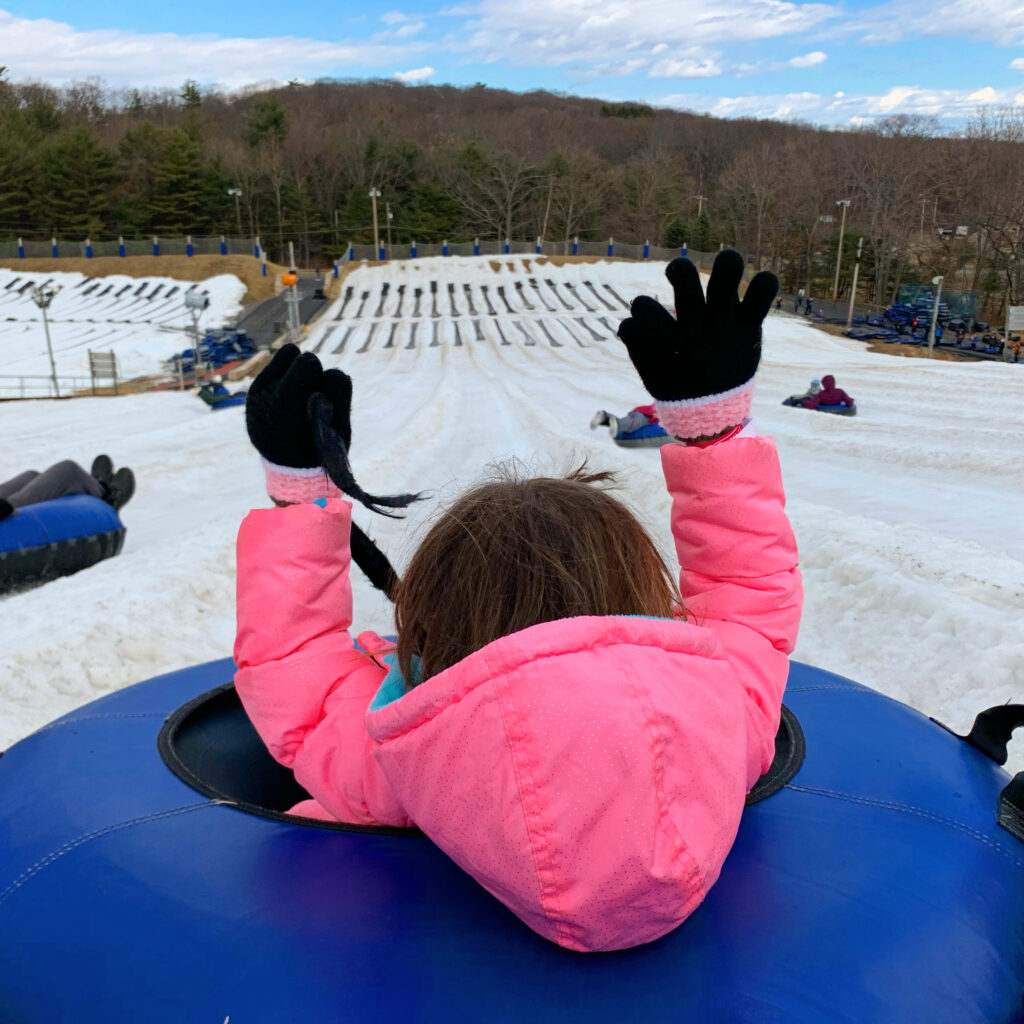 Room Amenities
Each resort offers multi-room suites, as well as the typical two queen bed suites. Great Wolf Lodge takes their kid-centered theming to the next level, with kid cabin suites that feature bunk beds in separate areas of the room that look like little cabins or dens.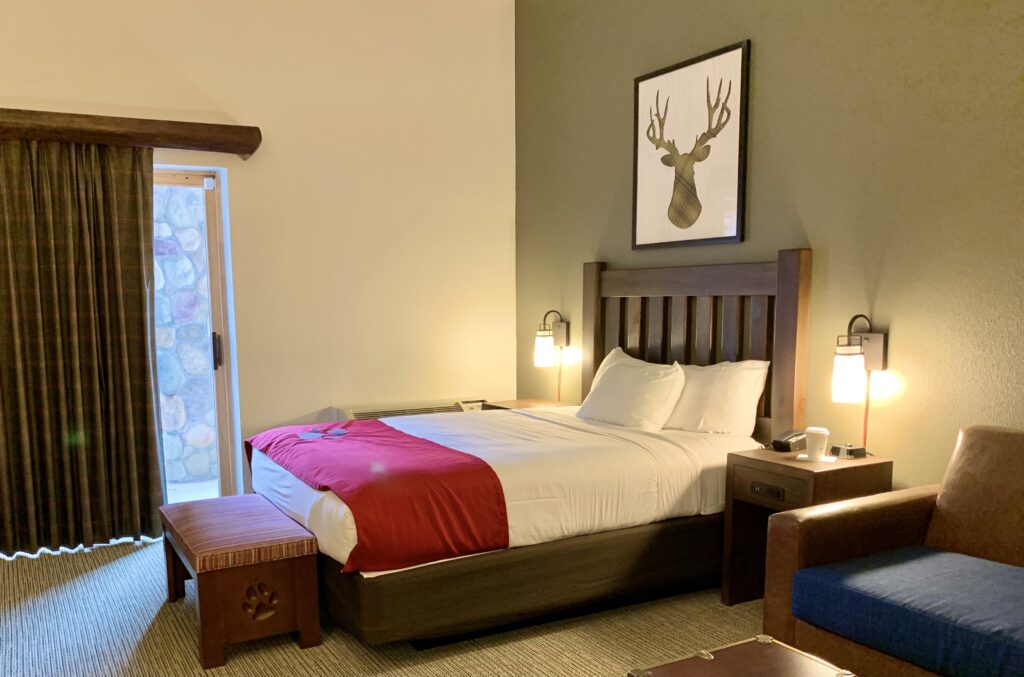 Each resort had mini fridges with small freezers and microwaves. This allows for creativity when meal planning, as we had a few microwave meals and sandwiches. Then, we didn't have to leave the resort to eat, or eat each meal at a resort restaurant. The bill for meals can add up quickly.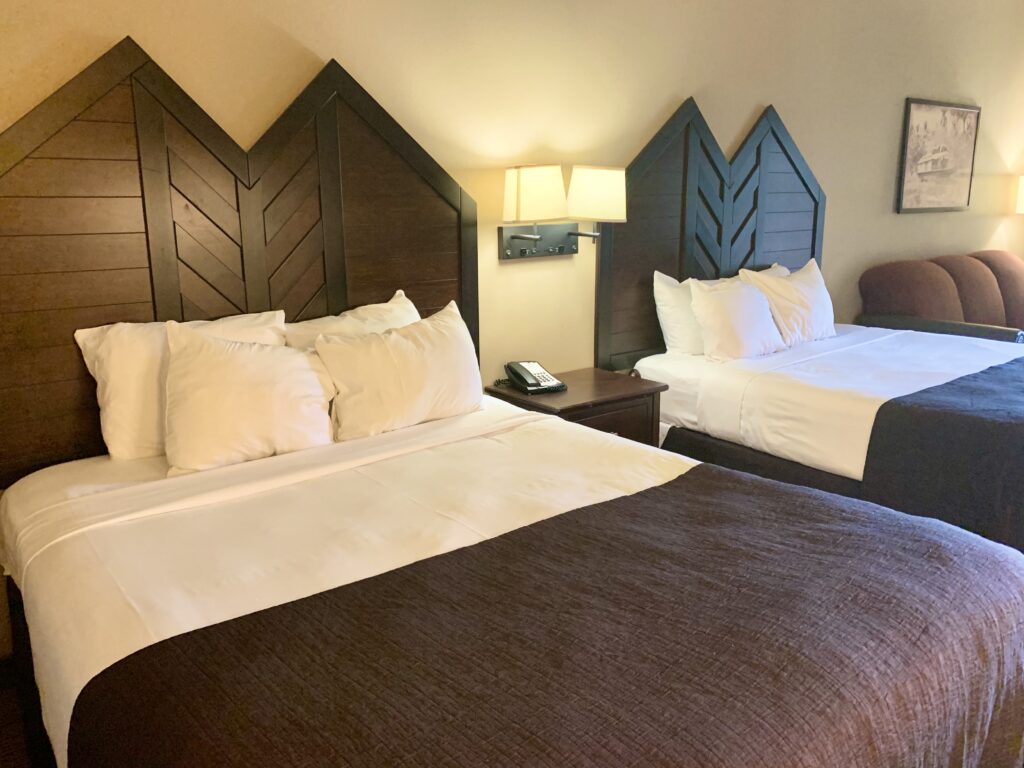 Room reservation tip: Add to your reservation that you'd prefer a room close to the main lobby or the water park. The water parks tend to be on the bottom level of the resorts, which the lobbies are one floor up. For some of the large resorts, like Kalahari, it take be a very long walk to the water park
Theming and Decor
Each Poconos water park resort has their own unique decor. They each accomplish their decor and theming very well. Great Wolf, is of course, themed for wolves and the great outdoors. Kalahari is African safari themed and Camelback has a ski-lodge vibe. The Camelback water park has a snow / adventure theme.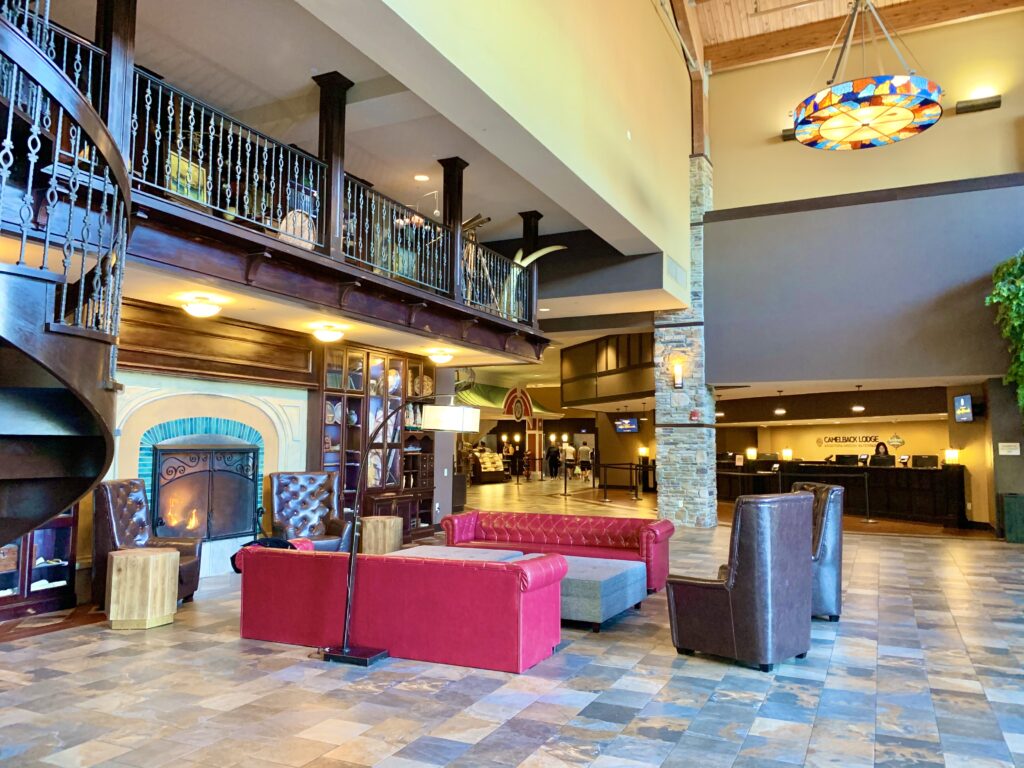 Decision Tree
Are you traveling with only toddlers? > Great Wolf or Kalahari > Would the toddlers enjoy toddler-oriented activities? > Great Wolf > Would the toddlers have more fun with a wide-variety of water slides? > Kalahari
Do you want to ski during your trip and your kids are above 42″ barefoot? > Camelback
Do you have a wide-range of ages in your party (toddlers to teens)? > Kalahari
Do your kids love video games and would like a game with different quests? > Great Wolf
Are you traveling alone with children above 42″ and would like to be able to see them in line for slides while not having to ride them yourself? > Camelback