Friendship Park is located in Upper Allen Township. The parks entrance is at 1901 Fisher Road, Mechanicsburg, PA. The entrance is right at a curve in the road, and the driveway is narrow. However, it opens to a large parking lot for the park.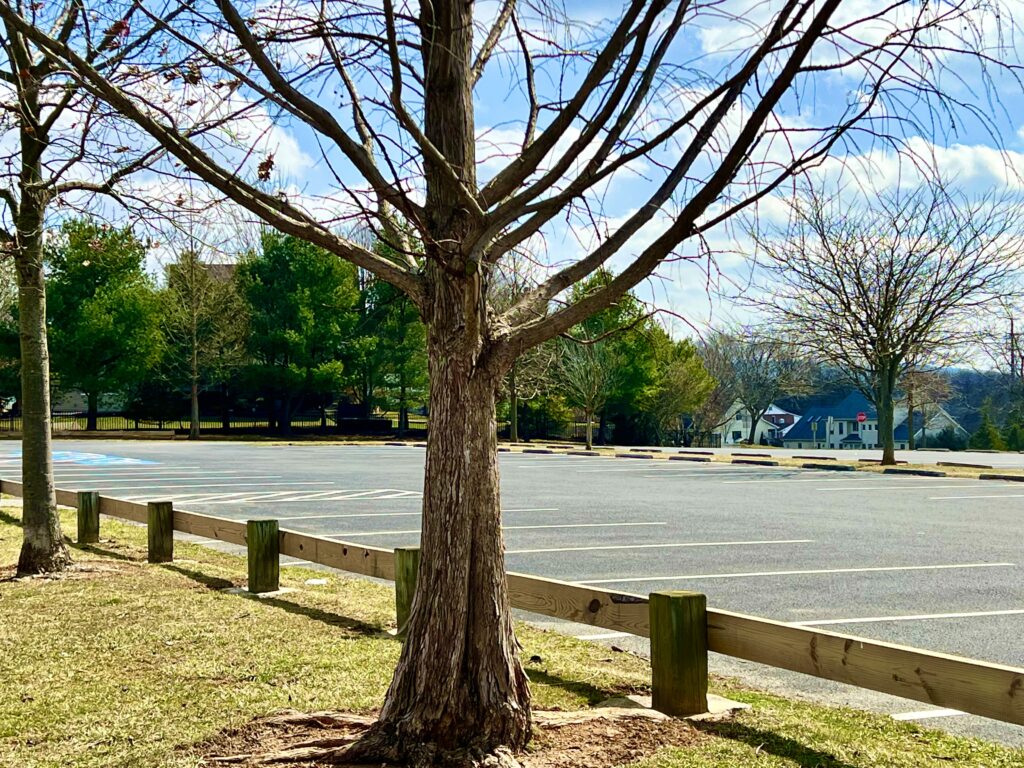 Bordering the parking lot is a large pavilion with picnic tables. The pavilion building also includes restrooms, but keep in mind they close for the winter. On the other side of the pavilion is the playground. The walking path also starts beside the playground.
Friendship Park Playground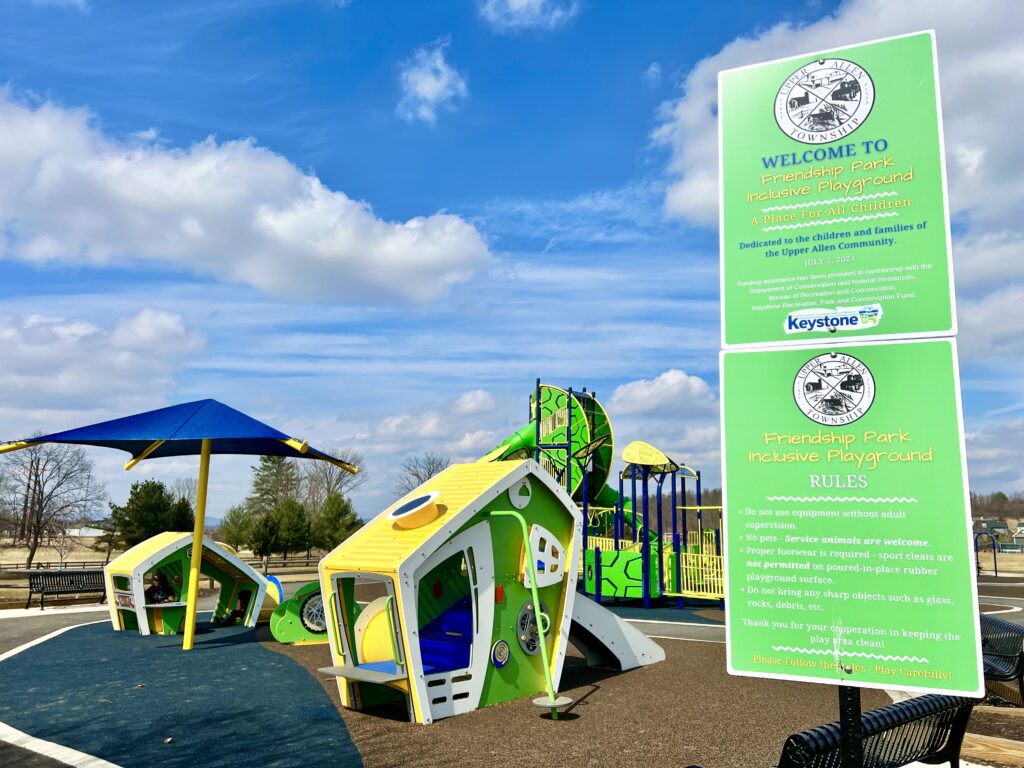 The playground has a toddler area, with two little houses for them. There's also a small slide in one of the houses. This area has a bit of shade from the umbrella.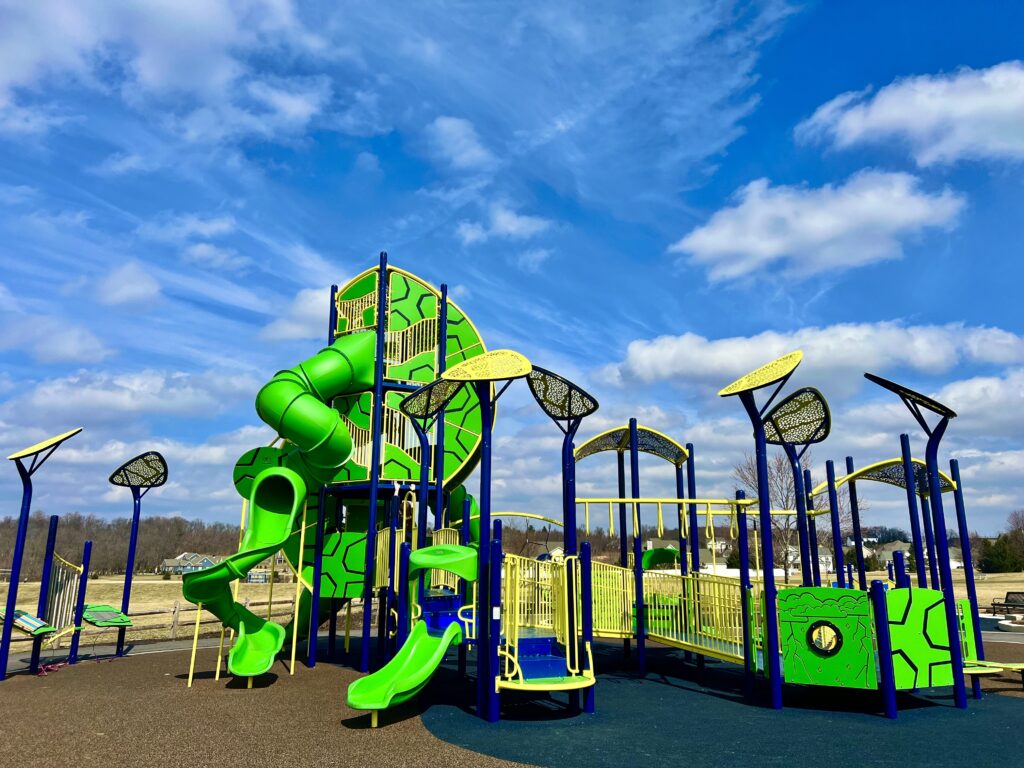 The main playground area features lots of slides of varying sizes. The large tower is unique to climb. Inside, instead of a ladder there is a rope system to climb to the top.
Beside the playground is a musical area. One the other side of the playground is a rocking boat and a merry-go-round.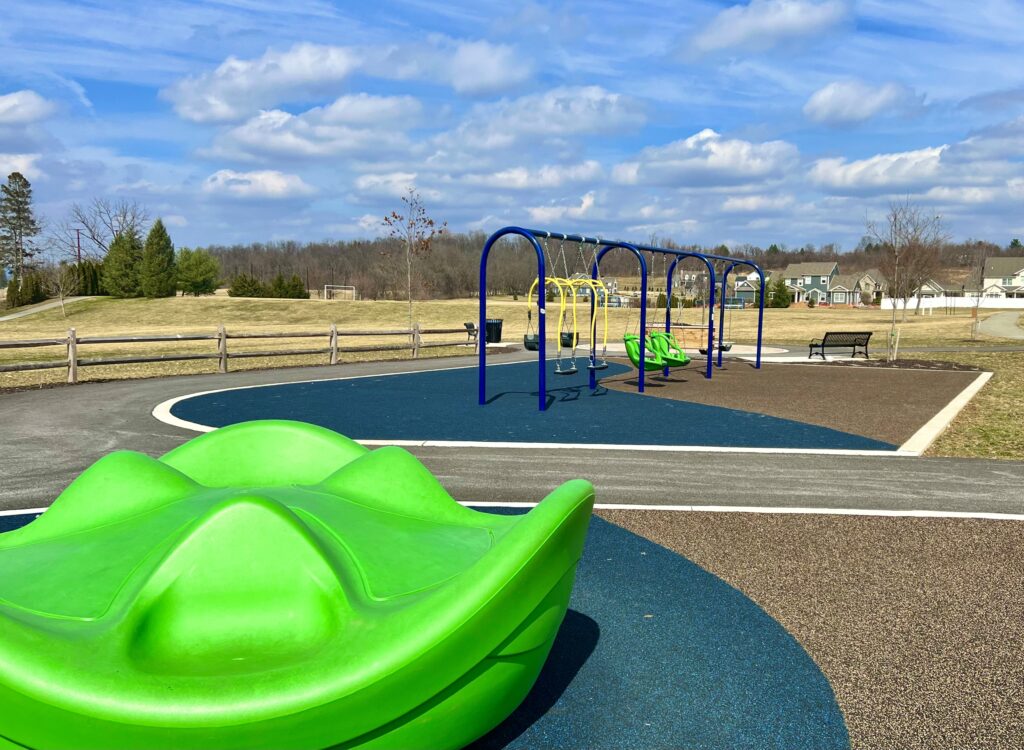 There are three types of swings at this park. Two swings allow parents to swing with their babies or toddlers. The other two sets of swings are for older children.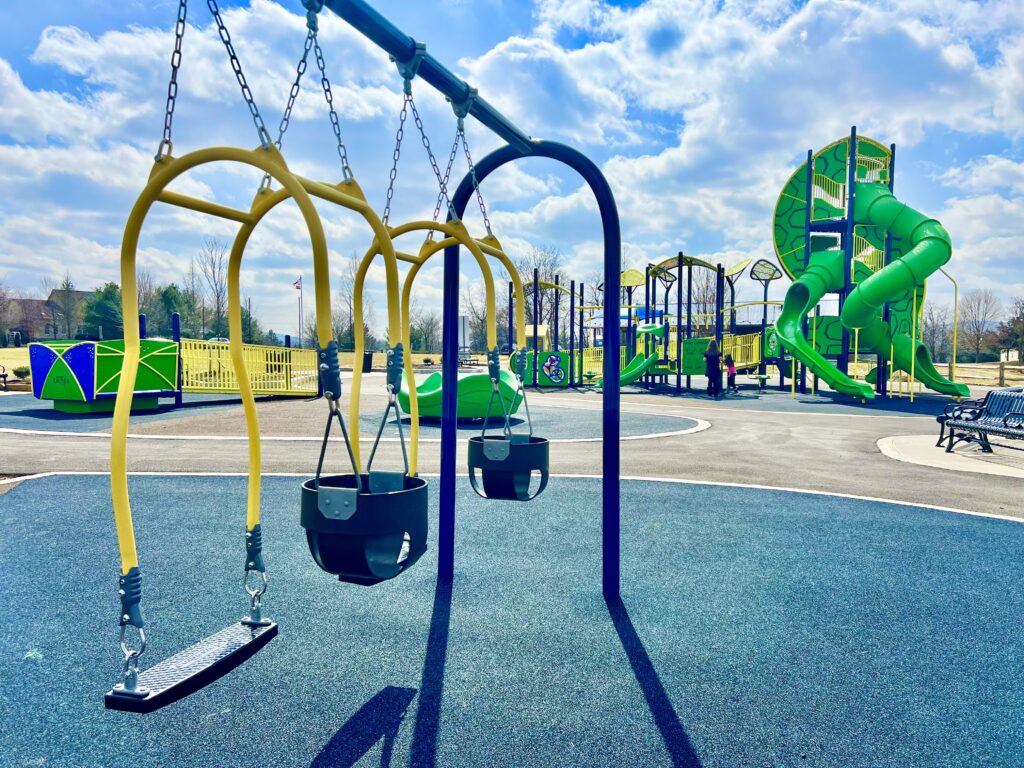 The walking path that loops around the perimeter of the park is approximately a half a mile long. It is paved, so it's stroller friendly.
When leaving the park, note that the driveway to exit is on the opposite side of the parking lot than the entrance. It exits into the neighborhood onto Southview Drive.
Looking for more amazing playgrounds in Pennsylvania?
Pennsylvania is home to tons of fabulous playgrounds, in addition to this park. Be sure to check out this list of amazing playgrounds in Pennsylvania. You'll find tons of playgrounds in Pennsylvania!