Marge Goodfellow Community Park is located in New Freedom, Pennsylvania. New Freedom is a small town near the Maryland border in York County. The town features a connection to the Rail Trail, and it's also home to the Northern Central Railway.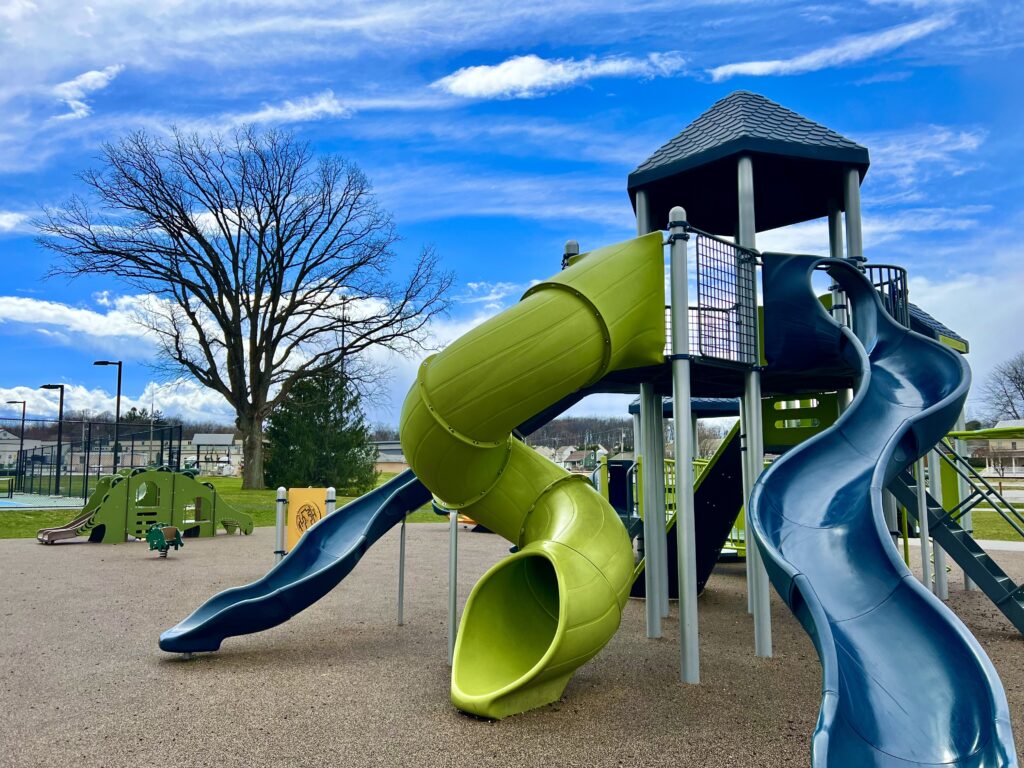 The playground at Marge Goodfellow Park is relatively new. The playground area is somewhat large, with a main play structure in the middle. This includes several slides and places to climb.
The playground also has a picnic table. However, there isn't much shade in the area, so keep this in mind on hot, sunny days.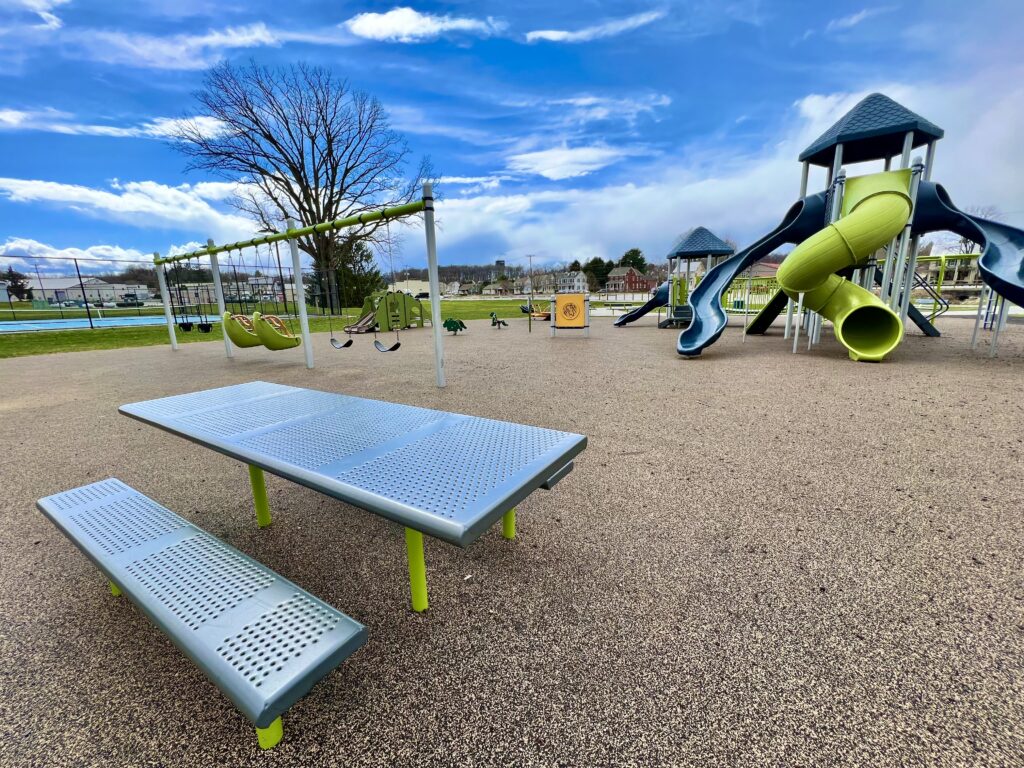 For younger children, there is a small dinosaur to climb and slide, as well as some ride-on, spring, seats and a four-seater see saw.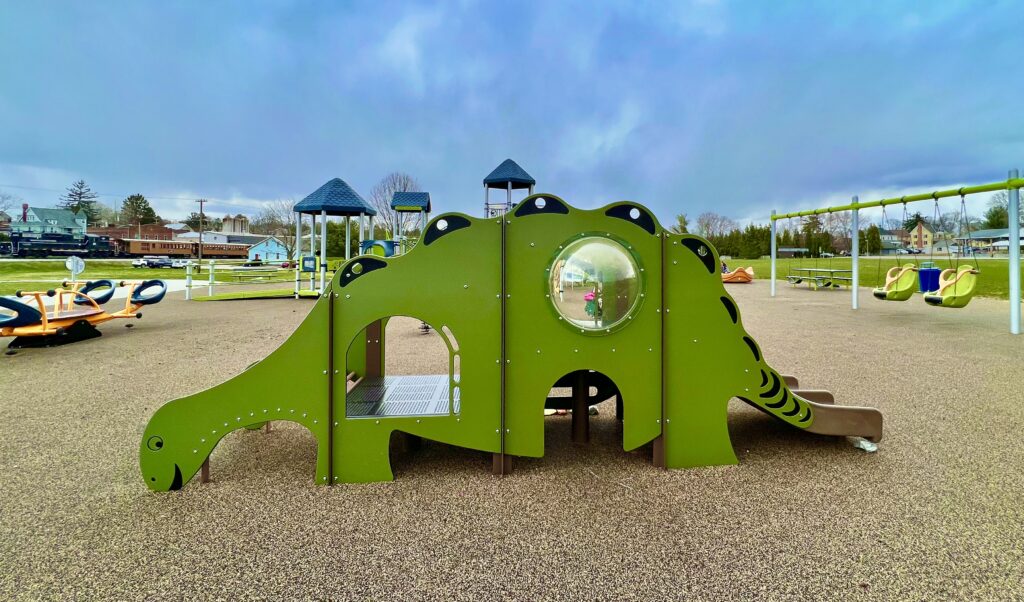 To the side of the main play structures there are several additional climbers, spinners, and an extra set of swings.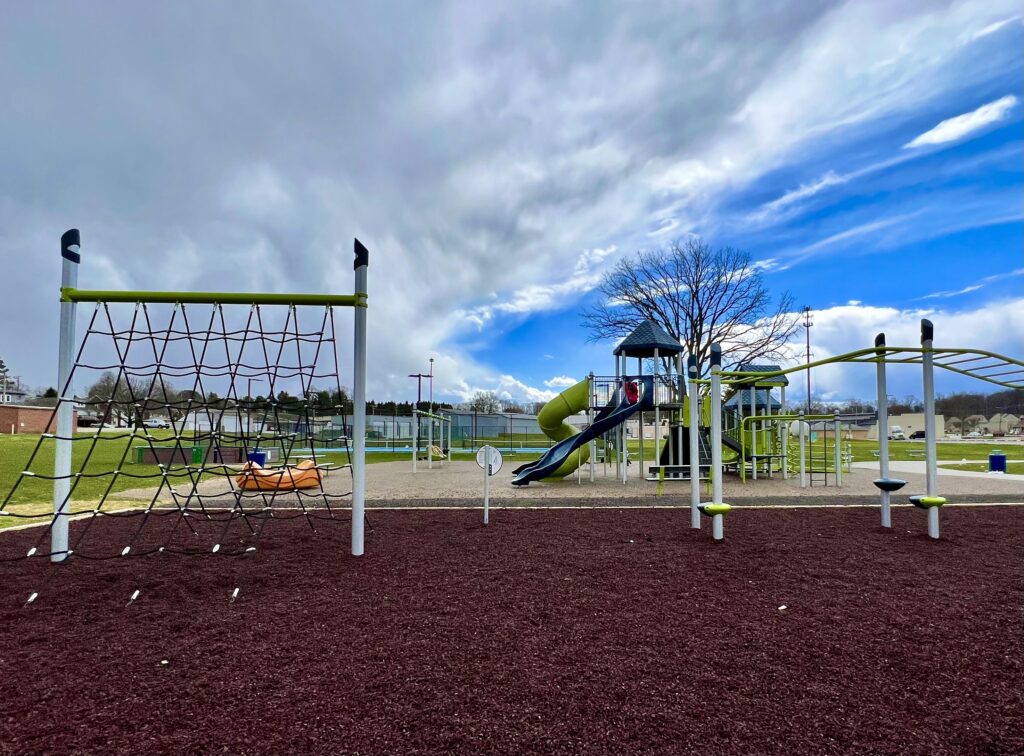 This park features a large climber and set of monkey bars. This separate set of monkey bars is quite high, but does have some small platforms to help children reach the bars. This area of the park is for older children.
Marge Goodfellow Park Tennis Courts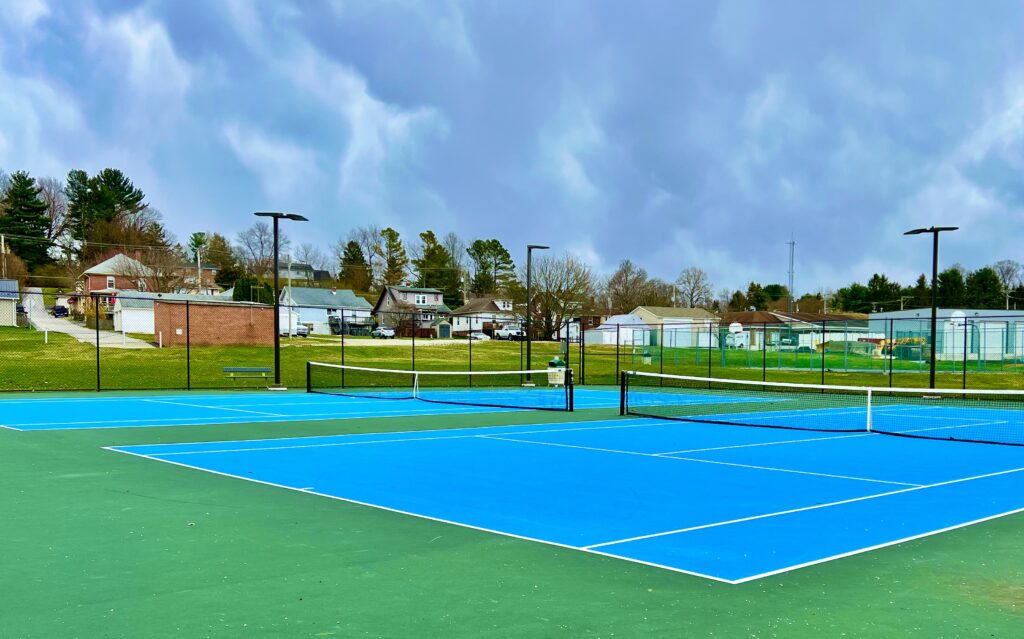 The park is also home to two tennis courts, a basketball court, and a gaga pit. Restrooms did not appear to be available.
This park is beside the Northern Central Railway, so it's a great place to visit if you have a ride scheduled on the train. There's also ice cream and pizza shops in the area, if you need a bite to eat.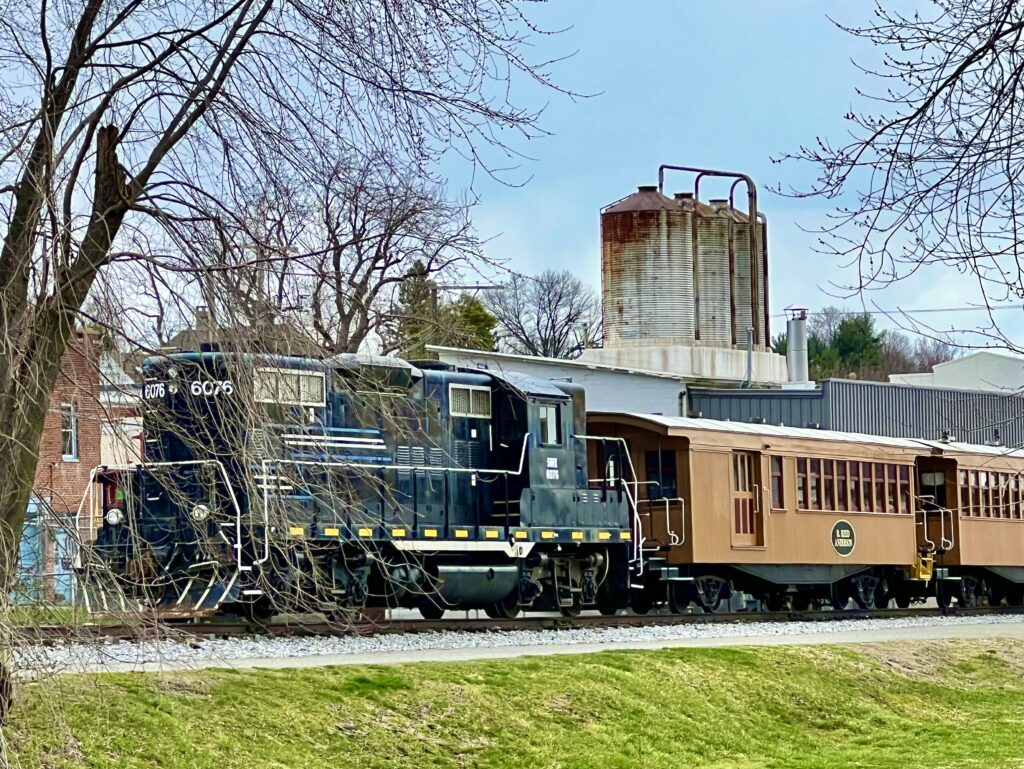 Marge Goodfellow Park shares a parking lot with the Rail Trail, which is a path for bikes and walking.
The park grounds are also used for the annual New Freedom Lions Club community carnival.
Looking for more amazing playgrounds?
Pennsylvania is home to tons of fabulous playgrounds, in addition to this park. Be sure to check out this list of amazing playgrounds in Pennsylvania.