Climbers Run is a nature preserve located southern Lancaster County. The address for the entrance of Climbers Run is 226 Frogtown Road, Pequea, Pennsylvania.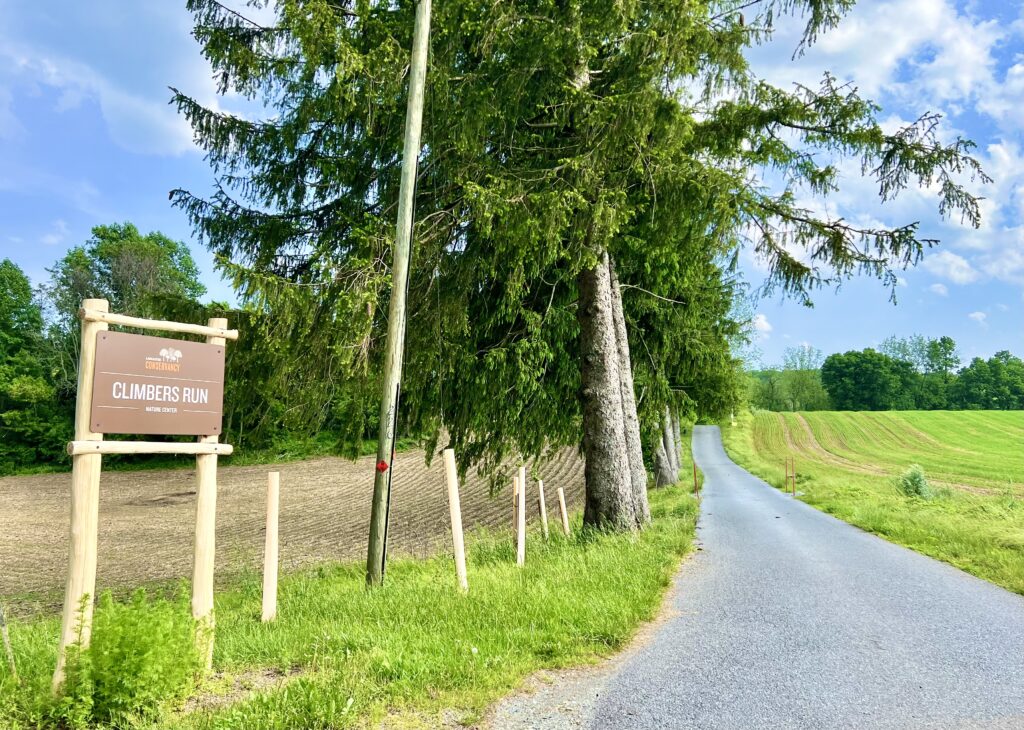 At the entrance road, there's a small sign indicating you've reached Climber's Run. At the sign, follow the one lane road carefully. There are some hills which make it difficult to see cars coming in the other direction.
This short lane will lead to the Climber's Run parking lot and Nature Center.
The parking lot is relatively large for a nature preserve. It probably fits about 10 to 15 cars. The Nature Center is located by the parking lot. There are several shaded picnic tables behind the Nature Center. This would be a good place for a picnic lunch before or after your hike.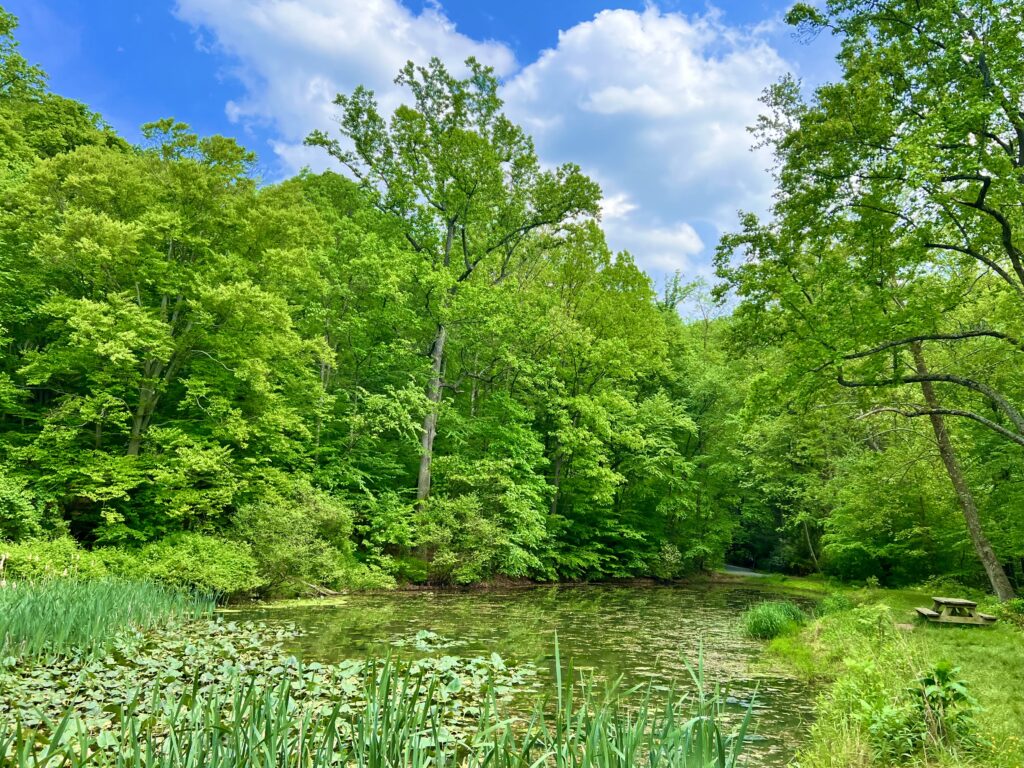 Climbers Run Hikes
There are several hiking trails at Climbers Run. Find a map for them here. Children may enjoy a short walk by the stream to view the many cascades of water along the path.
Start a short hike to the creek by crossing the wooden bridge and walking by the pond. There are lily pads in this small pond. There's also a picnic table to sit and watch for frogs and fish.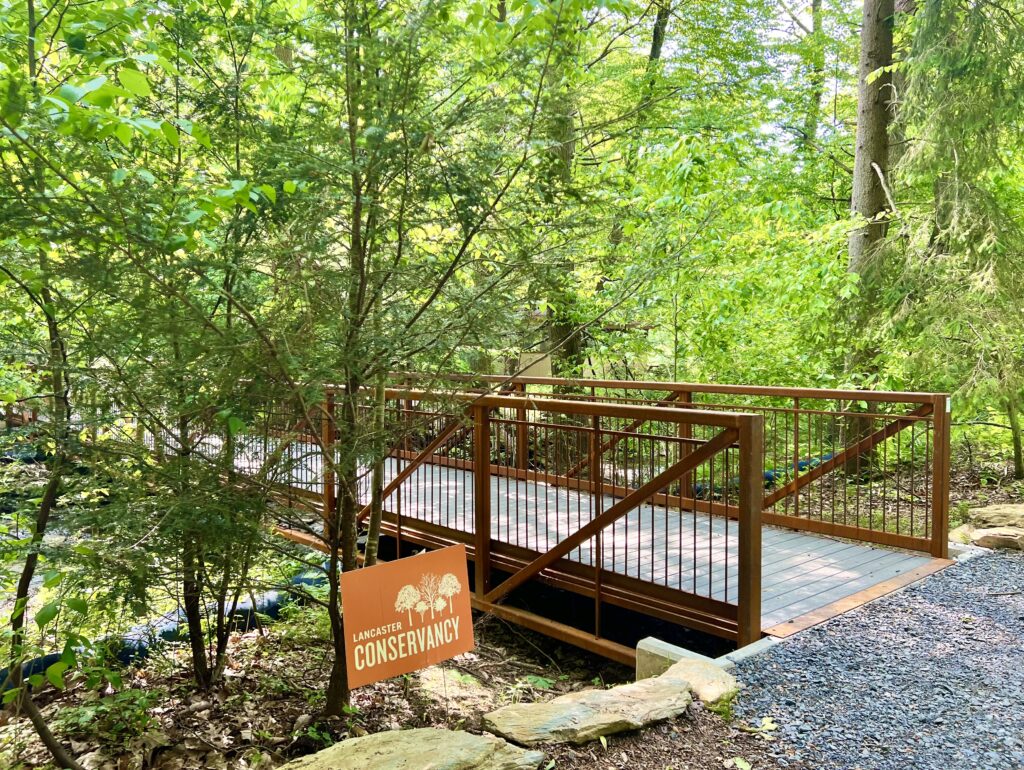 After the pond there's a bridge to the other side of the creek. The nature preserve at one time was a summer camp for the Boys and Girls Club, so there are a few buildings remaining from Camp Snyder. You can see them across the bridge.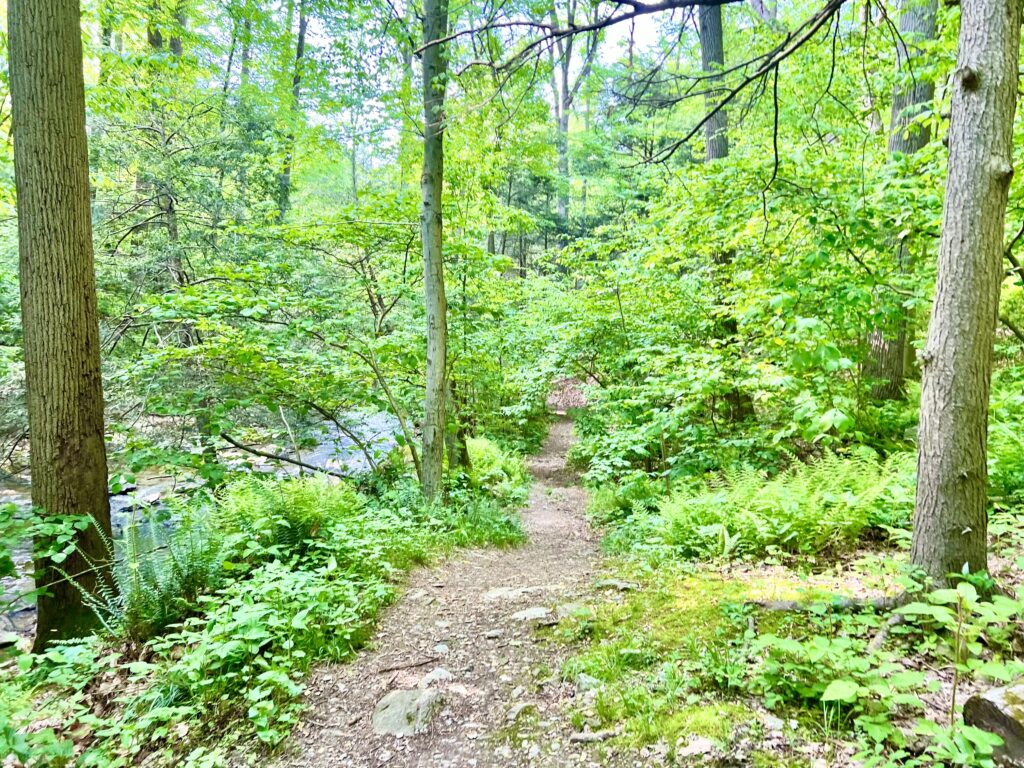 We typically do not cross the bridge and enjoy a shaded hike by the creek. When we visited on a 90 degree summer day, the creek and the shade provide a nice, cooler temperature. Enjoy the many cascades of water along the creek.
When the trail becomes more steep and difficult, we sit by the creek to enjoy the cool water. Then, we head back to our car taking the same path back.
Looking for more hikes?
Check out this list of nature and hiking in the mid-Atlantic area.