DreamWorks Water Park is located inside American Dream in the Meadowlands area of East Rutherford, New Jersey.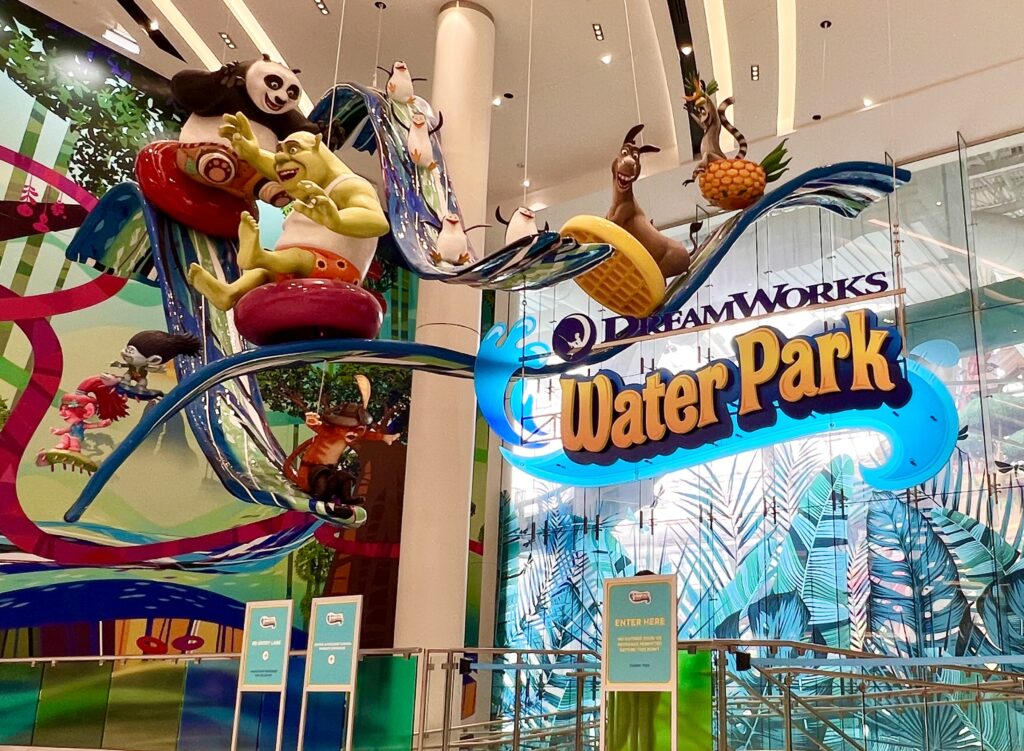 American Dream is considered a retail and entertainment complex. There's a variety of kid-friendly attractions at American Dream, including Nickelodeon Universe.
It's approximately 3 hours from Central Pennsylvania, 3 hours from Baltimore, 1.5 hours from Philadelphia and 1.5 hours from the Lehigh Valley Area.
DreamWorks Water Park Tickets
Tickets are available to be purchased online. Be sure to reserve tickets and a visit date in advance, as there is a capacity.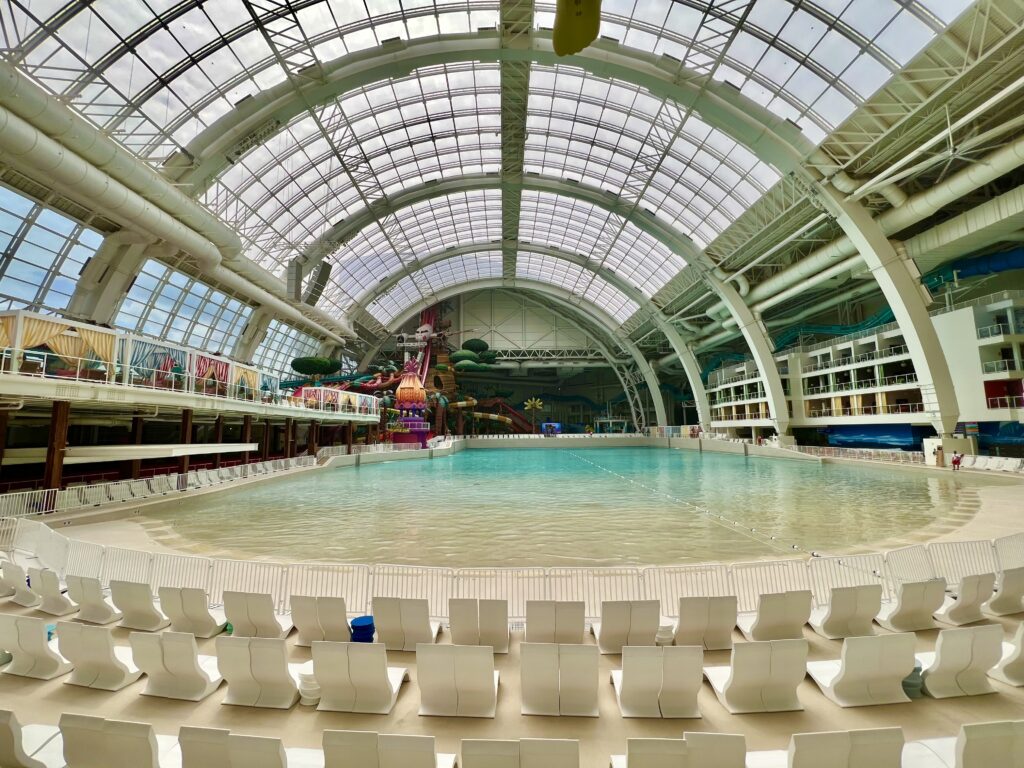 DreamWorks Water Park Wave Pool
The main focal point of the water park is the wave pool. It's a zero-depth entry pool that gradually descends to 8 feet with waves up to 6 feet. It is the world's biggest indoor wave pool. When the horn sounds, the waves begin.
Children under 48 inches need to wear a life jacket in the wave pool. Life jackets are provided by the water park.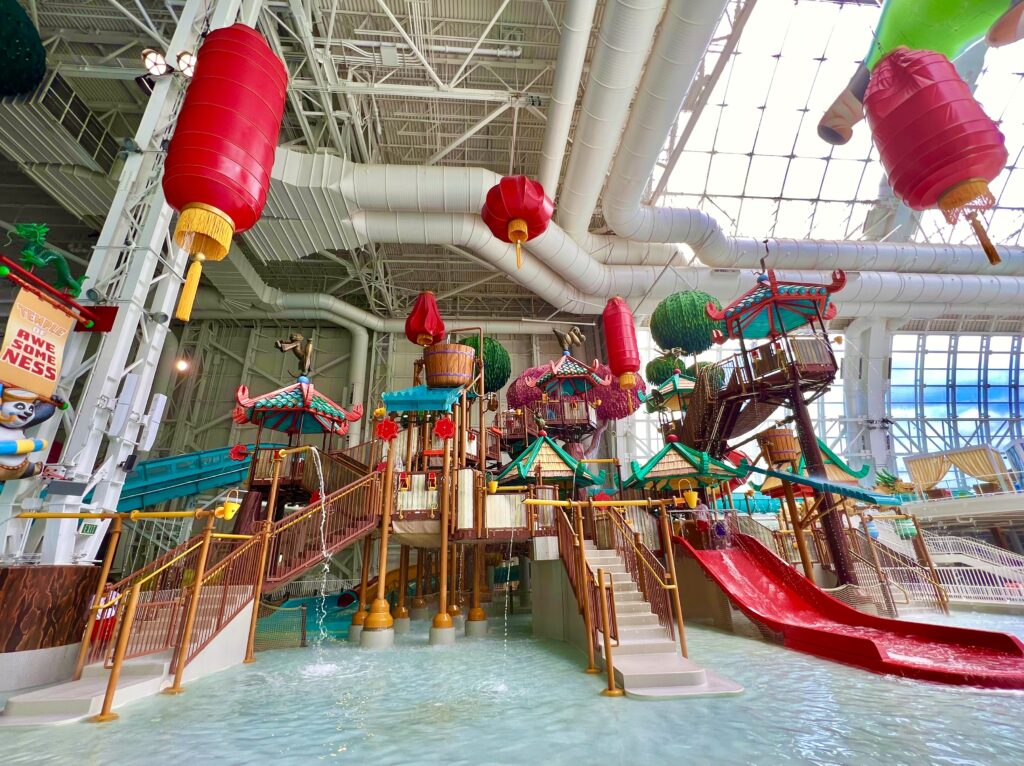 There is a large slide structure with slides for children who may not be ready for the bigger slides yet. Even though the slides are smaller, they are still relatively fast. There's also a big splash at the end, so be prepared.
For the larger slides on this structure, kids must be 42 inches tall to ride. There's also a tipping bucket, so watch for a sudden surge of water from above.
Water Slides
This largest indoor water park in North America has a wide variety of water slides.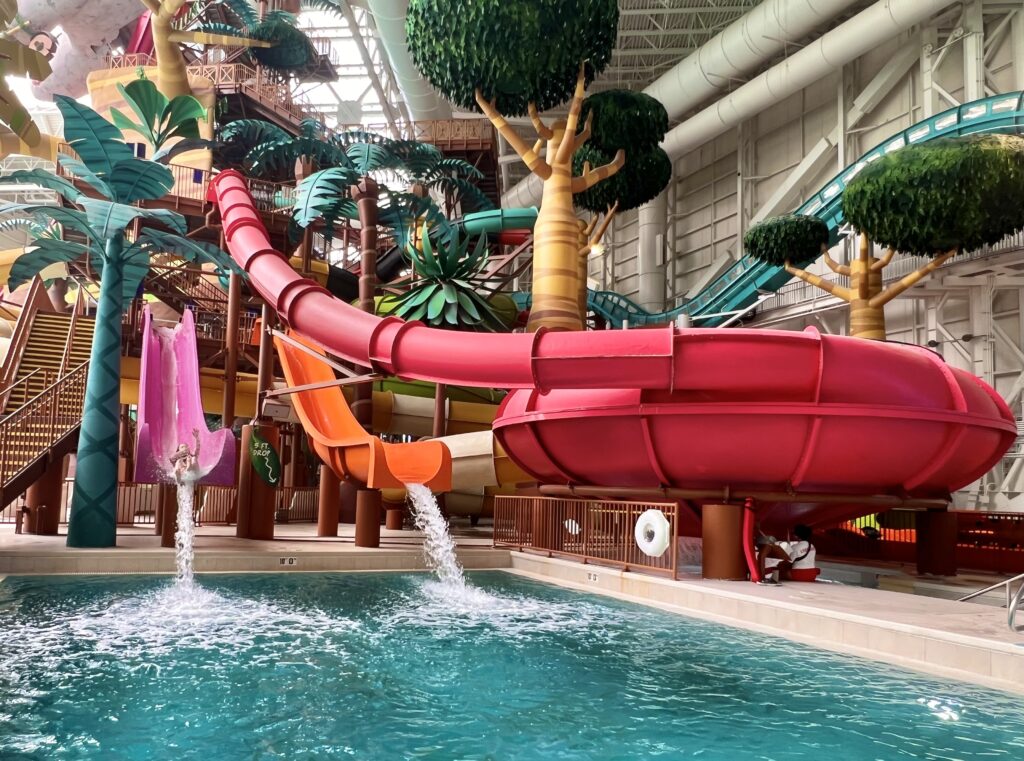 There are two drop slides, a mat racer tower, two trap-door speed slides, large raft slides, as well as several body slides and tube slides.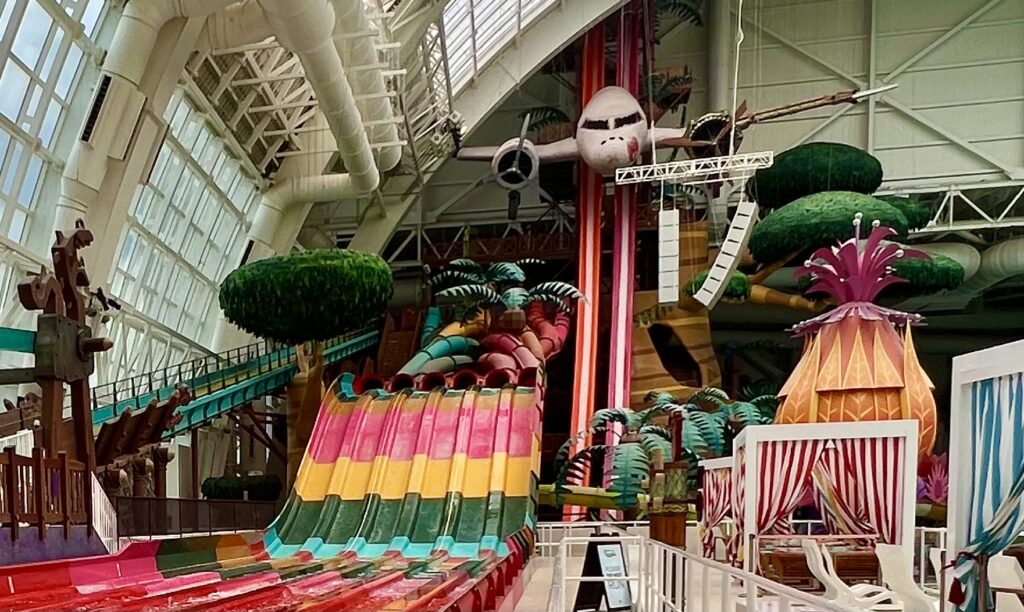 With so many slides inside this water park, it can be a challenge to find the right stairs to ascend to the slides. To be prepared and save time, check out their water park map before arriving. Stairs are labeled with letters and have a sign beside them with the slide names.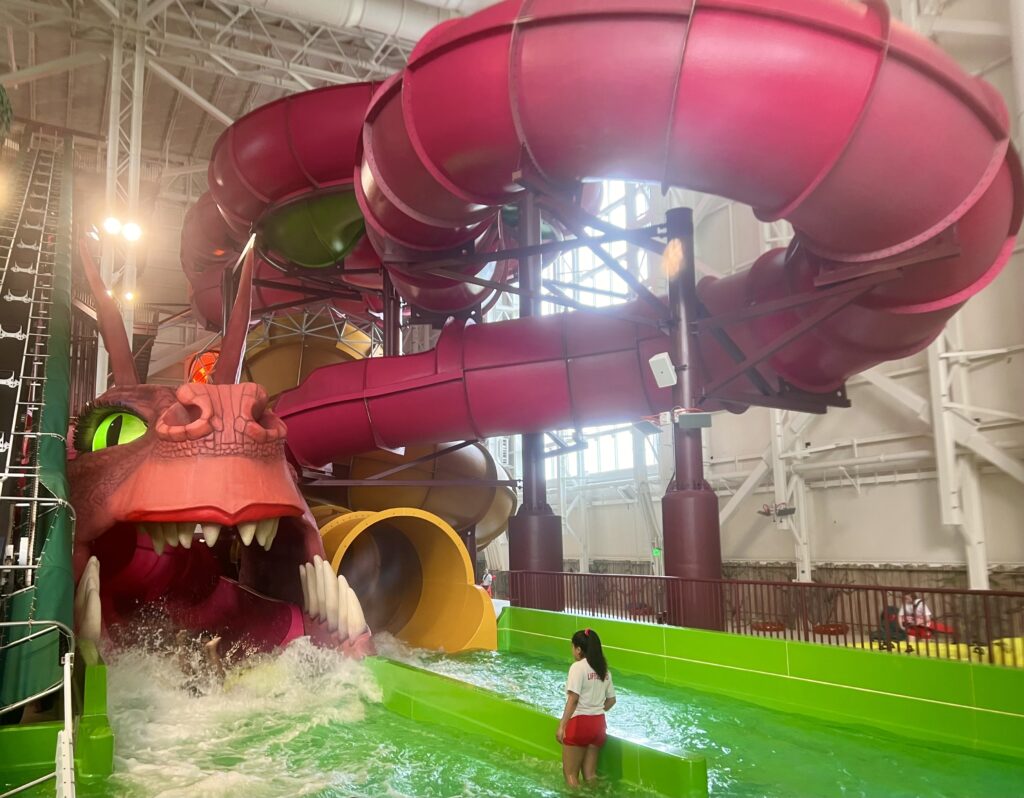 For smaller children, there is a set of 6 slides in an area called The Penguins Frozen Fun Zone. This variety of slides includes small twisting slides, straight slides, and enclosed slides. There was an attendant in this area to ensure everyone took turns.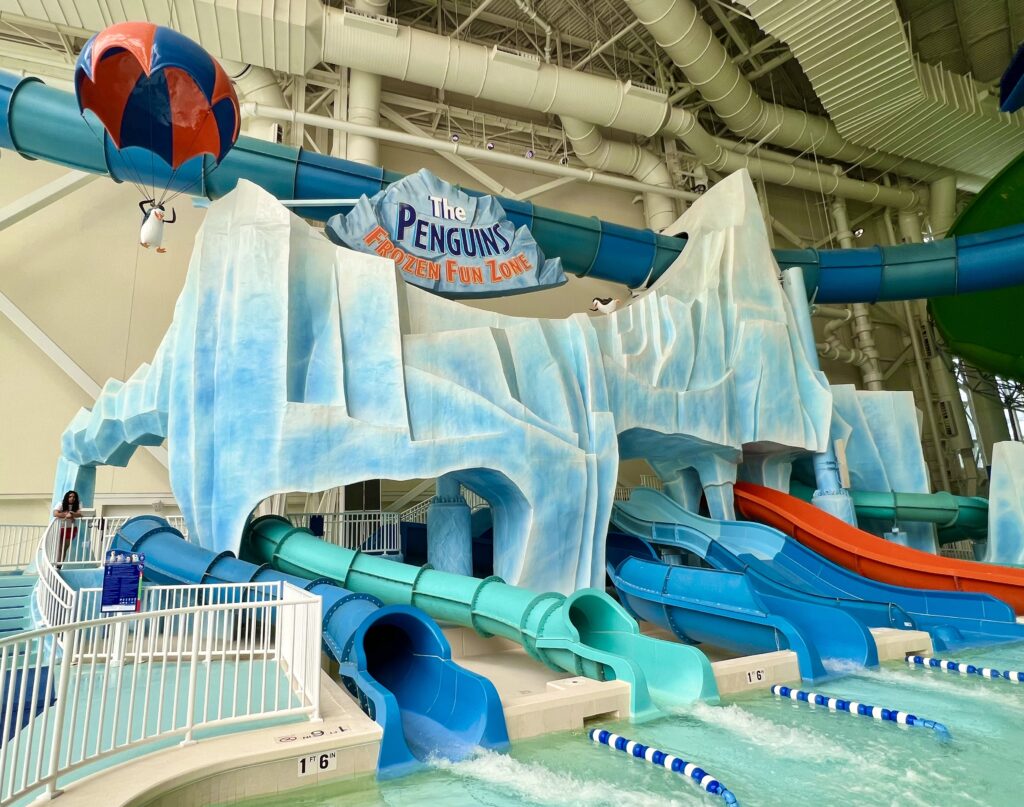 DreamWorks Water Park Bubbly Lazy River
The lazy river includes the usual splashes and sprays throughout the course. There are small tubes with the center filled in for young children. Use the ramp for a gradual entry into the three-foot deep water.
At one section of the lazy river, there are bubbles coming up through the water. It also seems to move at a brisker pace during some parts of the lazy river.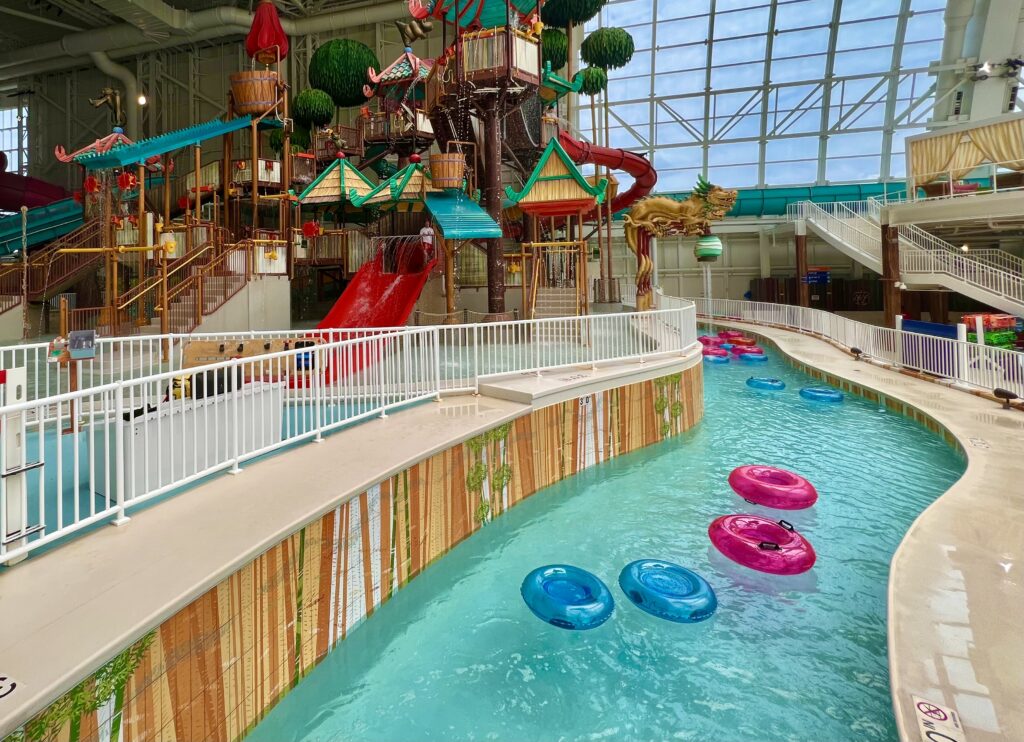 In addition to the wave pool, another record-setting attraction at DreamWorks water park is the water coaster. It's themed for Toothless, from How to Train Your Dragon. It is the world's longest hydromagnetic rocket coaster.
Four people sit in the boats for this water coaster. The attendant will assign seats in the boat to your party.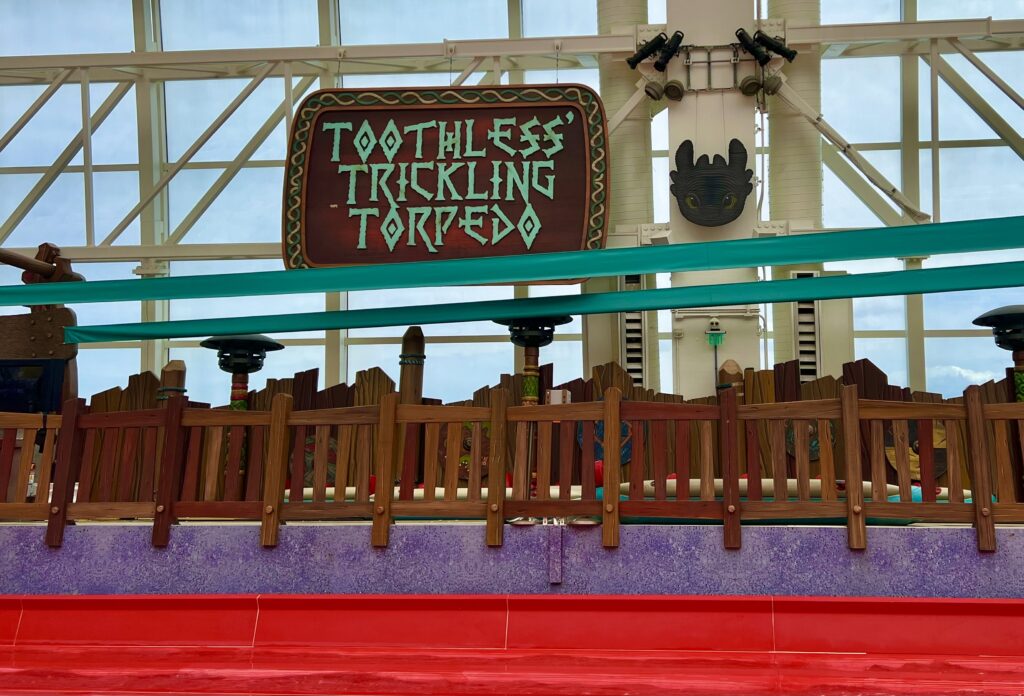 DreamWorks Water Park Cabanas
Poolside / slide-side cabanas and skyboxes are available for rental. The skyboxes have elevators to ascend to the skyboxes, which overlook the wave pool.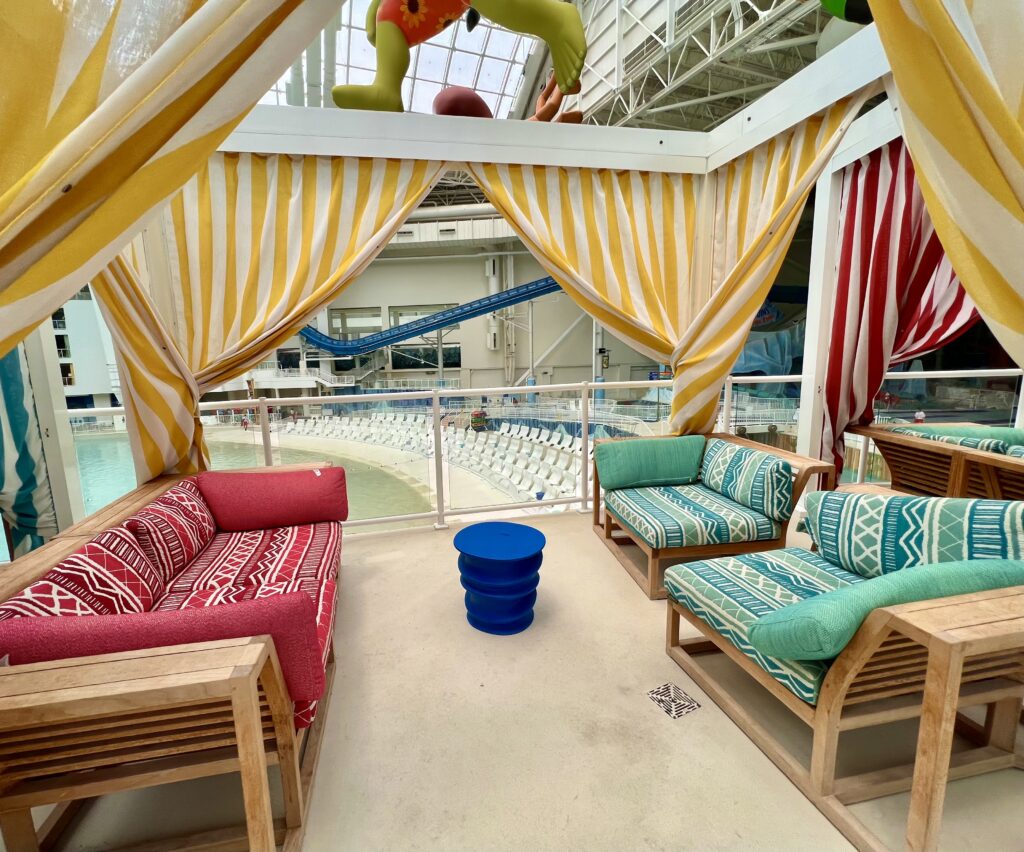 DreamWorks Water Park Discounts
DreamWorks Water Park discounts or coupons do not seem to be released often. Join the American Dream email list to be alerted when there are DreamWorks Water Park discount codes. When purchasing tickets online, there is the opportunity to bundle other attractions at American Dream for a discount, such as Angry Birds Mini Golf or the ice rink.
DreamWorks Water Park Hotels
There isn't a hotel attached to American Dream, but there are many hotels in the area. Since the Meadowlands sports complex is close to American Dream, there are many lodging options.
Theme Park with Rides
Nickelodeon Universe is located beside the DreamWorks Water Park. It is separately ticketed, though sometimes ticket bundles are available. Learn more about the Nickelodeon theme park here.