Kreider Farms Tour is located in Manheim, Pennsylvania. The Welcome Center is the starting point for the tour, and the address is 1463 Lancaster Road, Manheim, PA. It's located along Route 72.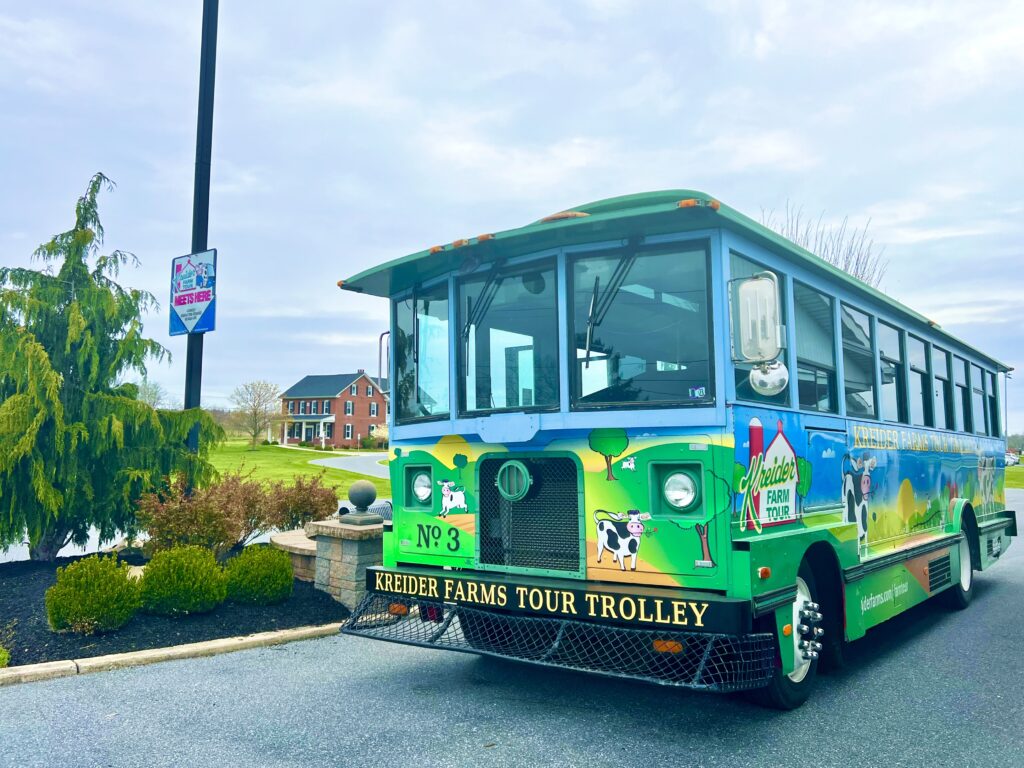 Tickets for the tour need to be purchased in advance, as they sell out frequently. Farm Tour tickets can be purchased on the Kreider Farms website. Tours are typically scheduled for Monday through Saturday from 9:30 AM until 1:30 PM. However, check their website for current tour times and availability.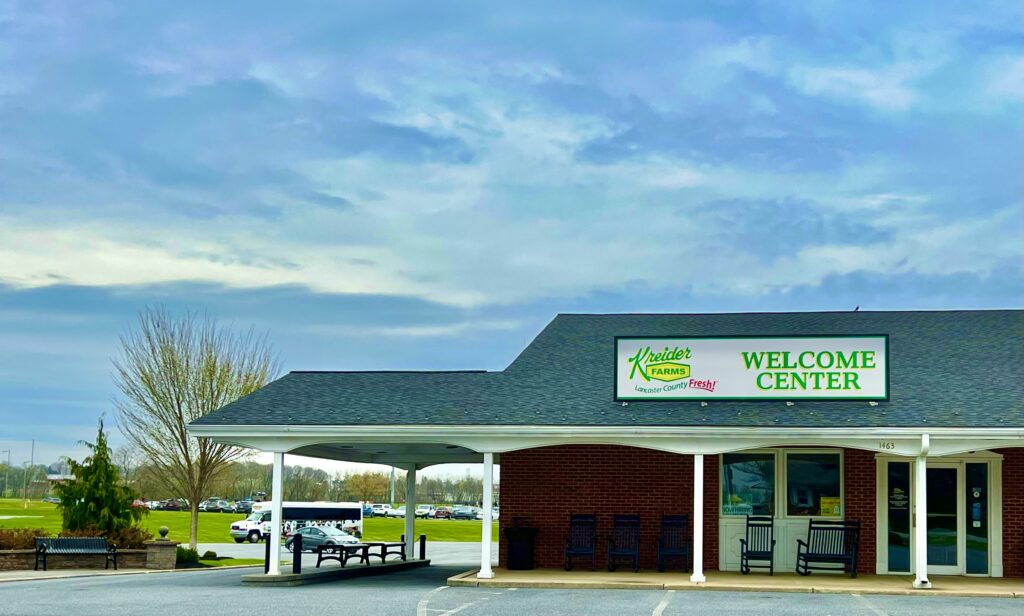 Upon arriving at the Welcome Center, you'll watch a short video about Kreider Farms and their efforts of conservation of the farm lands.
Next, you'll board the trolley for the short ride to the farm. The ride from the Welcome Center to the farm includes the tour guide providing information about the history of the area and the farm.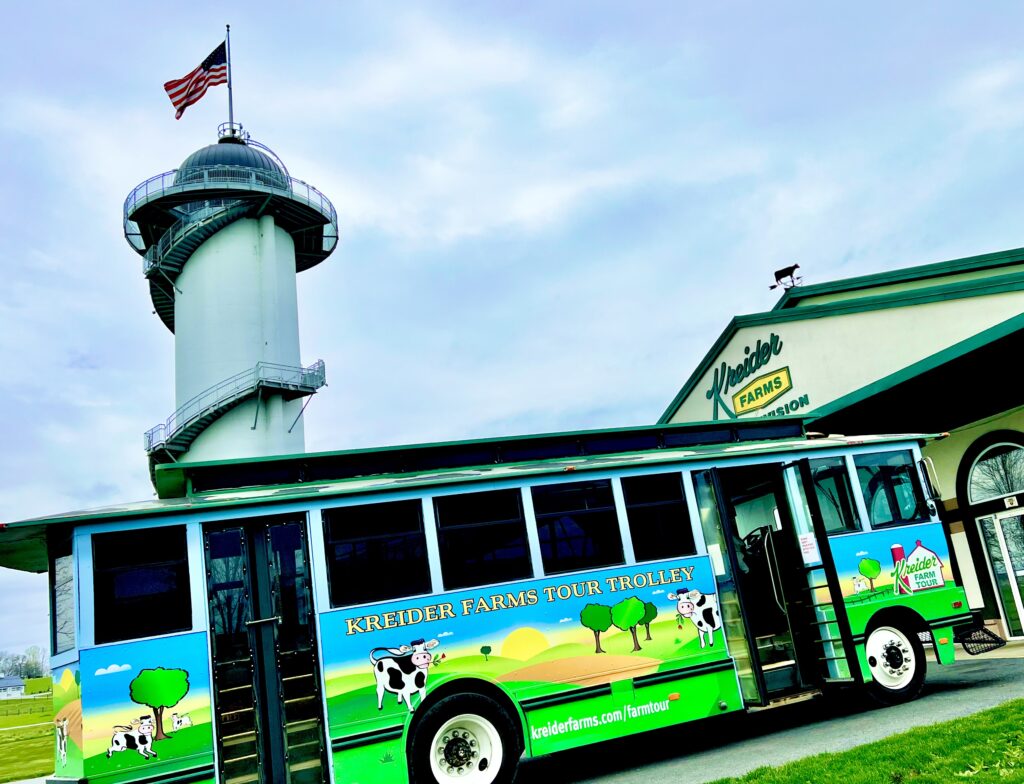 Once arriving at the farm, the trolley will drive through the cow barn, including the "Moo-ternity Barn" where it's possible to see a new calf or a birth.
After driving through the barn, you'll exit the trolley to visit the milking merry-go-round to see how the cows are milked. You'll also get a sample of Kreider's milk – either chocolate or white.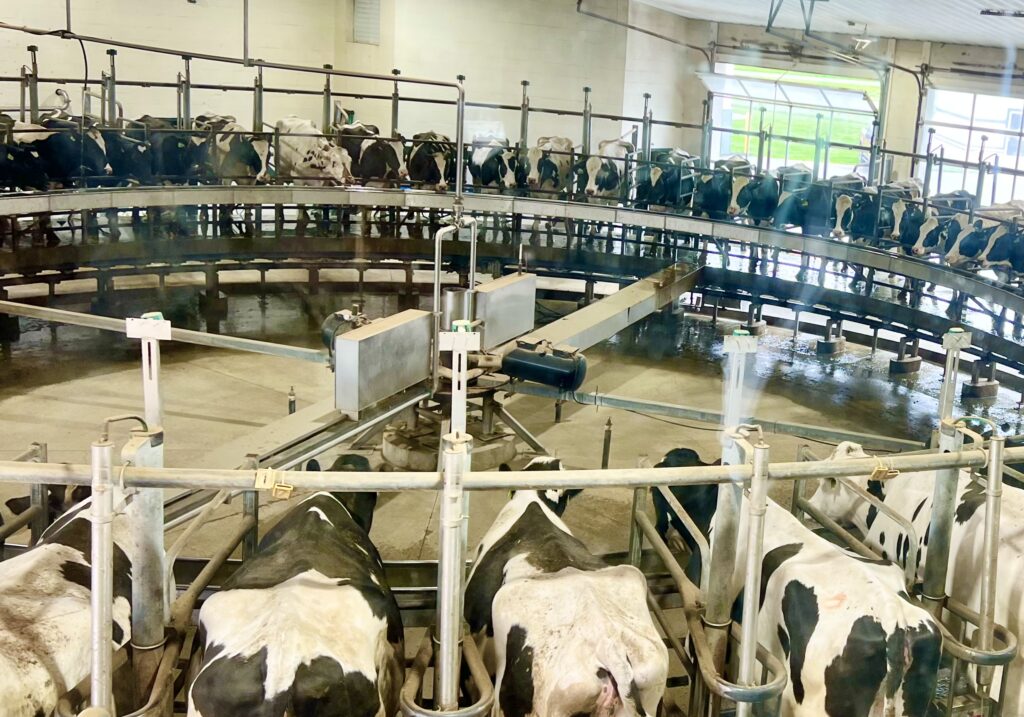 The last stop of the tour is climbing the 100 foot silo. At the top of the silo, enjoy a view of the farm and the surrounding Lancaster County area. Children must be at least 42 inches tall climb the tower.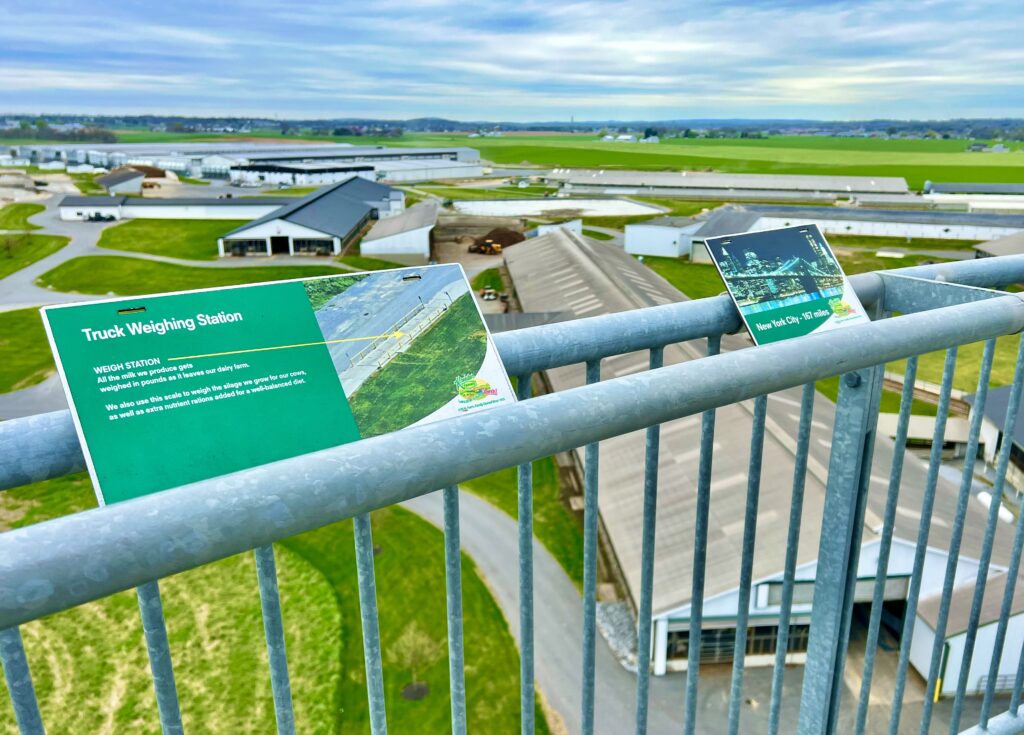 If your kids aren't tall enough to climb, or if you do not want to walk up to the top of the silo, there's a waiting area with a playground for kids.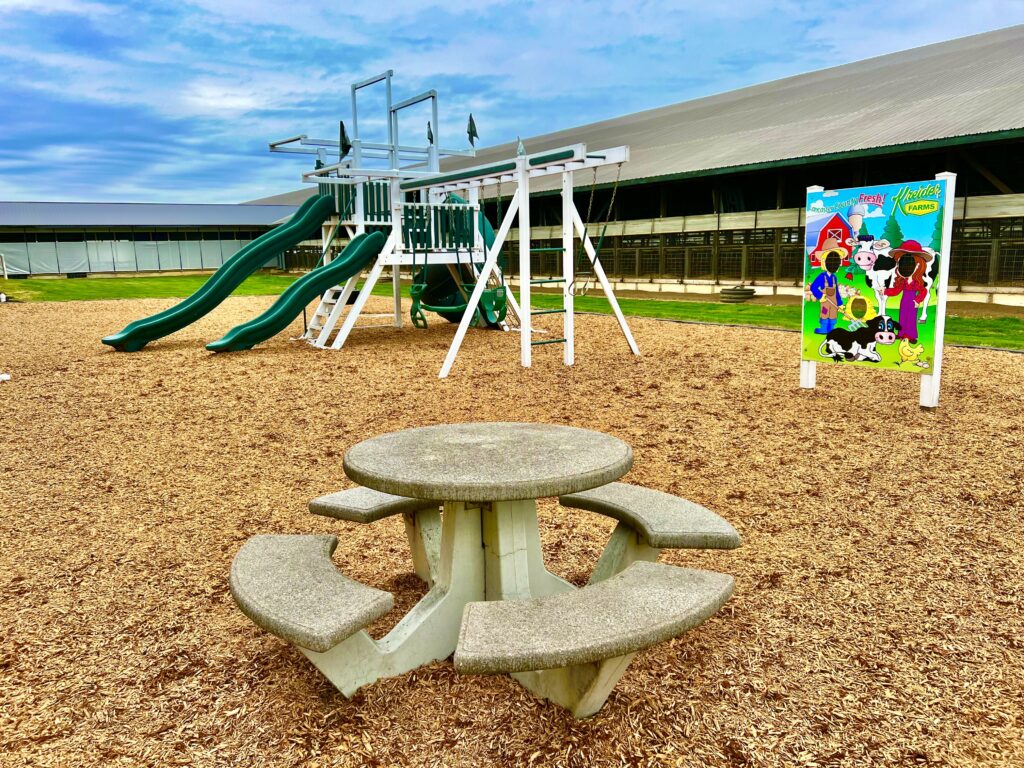 Looking for more fun activities for kids in the Lancaster area?
Check out this post with a full list of things to do with kids in Lancaster:
20 Things to Do in Lancaster with Kids