Sunrise Soap Company, a store and soap creation studio, is located in downtown York, Pennsylvania. Their address is 29 North Beaver Street. There is on street, metered parking available. There's also a parking garage one block north of the store.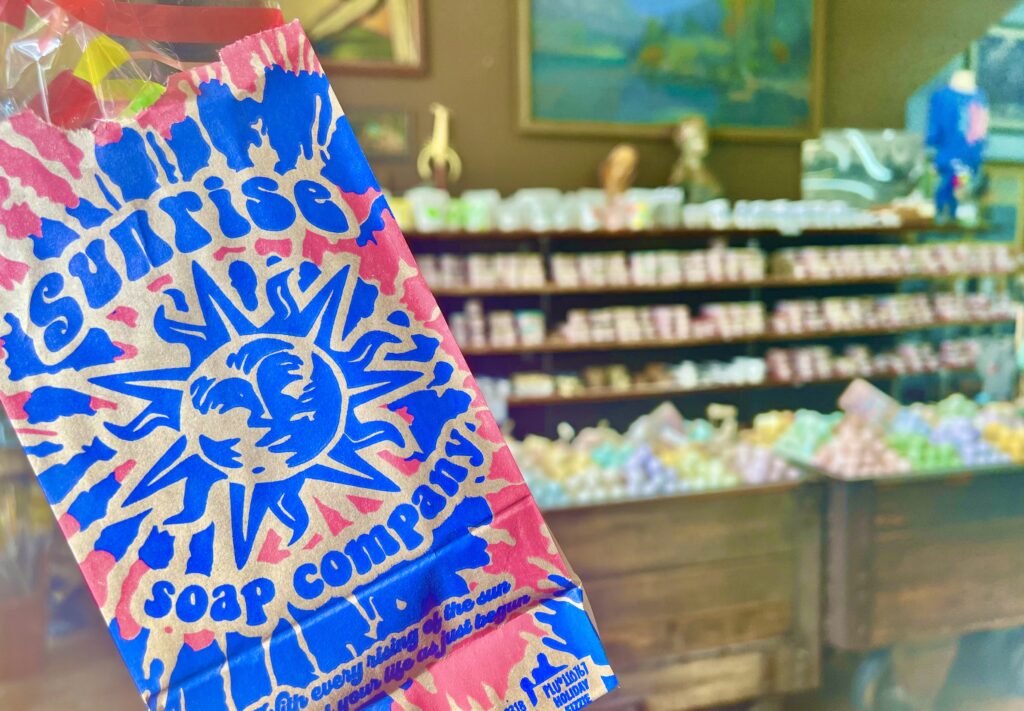 While Sunrise Soap Company has two other locations in the Eastern Market in York and in downtown Gettysburg, this post focuses on The Creation Station. This is an additional space beside the Sunrise Soap Company store on North Beaver Street.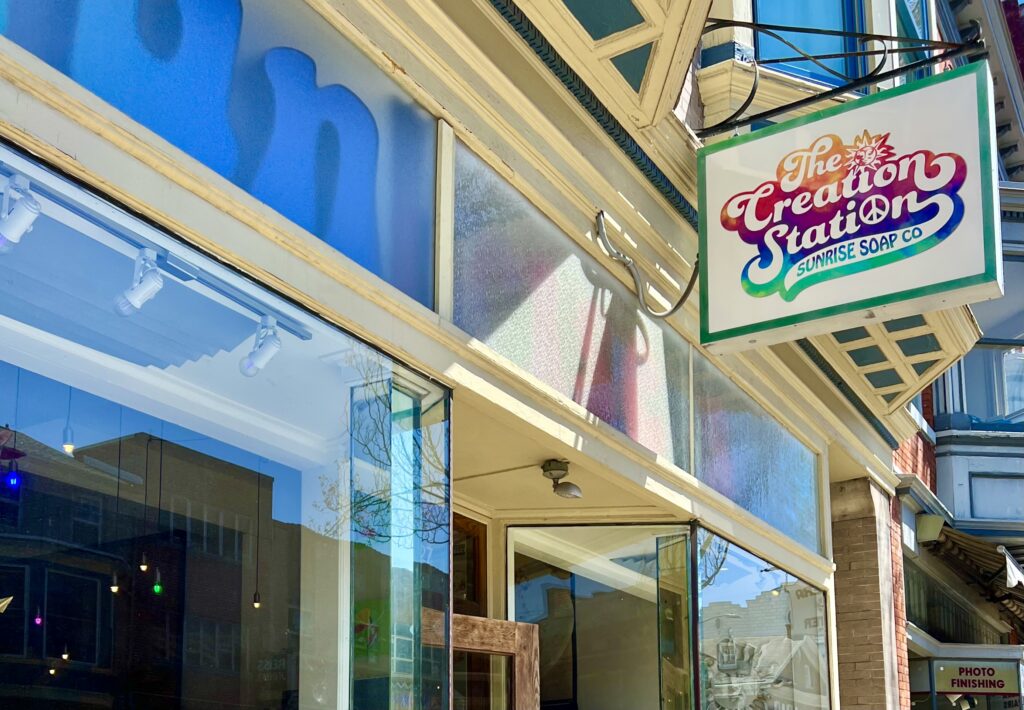 The Creation Station is a place where you can create your own glycerin soaps, fizzies, bath bombs, lotion, jewelry, keychains, and more. Walk-ins during their normal business hours are welcome, but it's always best to call ahead, if possible, to make sure space is available.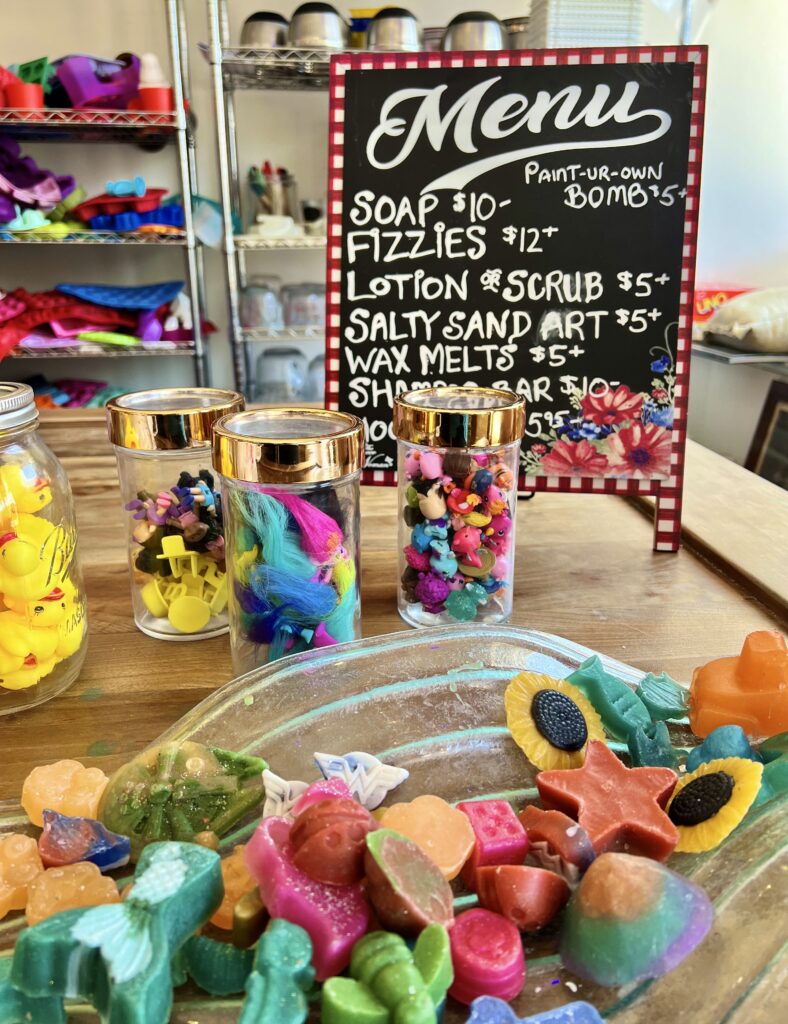 At The Creation Station, the staff will walk you through the steps to create any of the items on their menu. Most of the options are kid-friendly, particularly the painting of a bath bomb. This painting project is similar to painting pottery, except you can put in the bath tub when you take it home!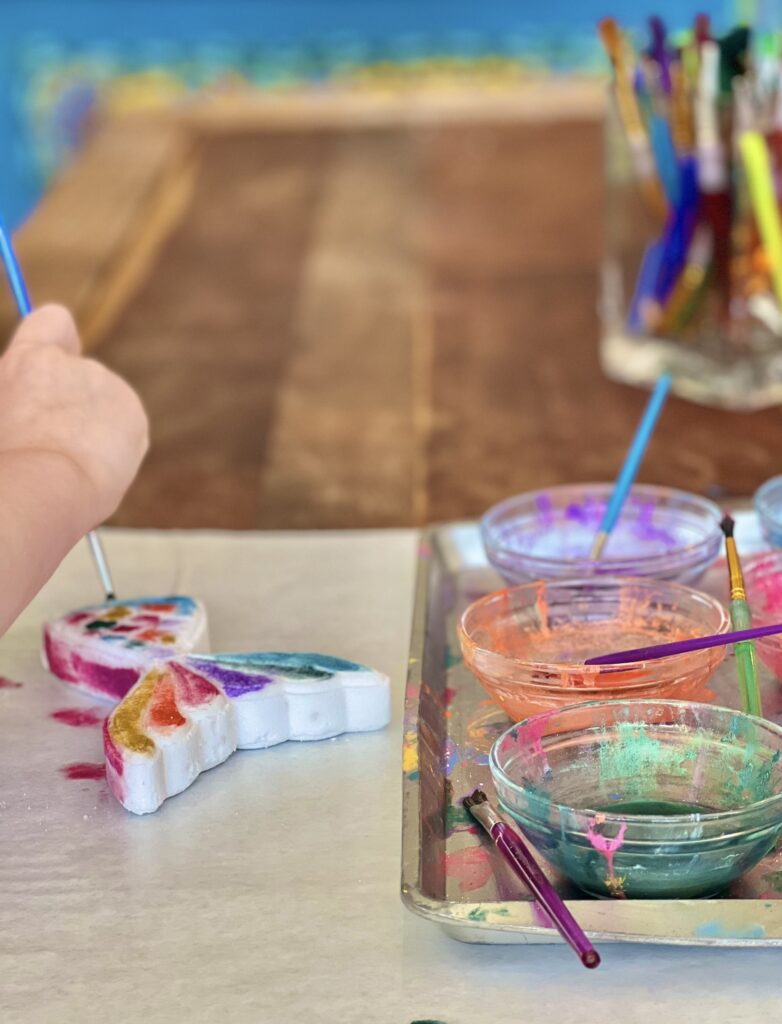 The bath bombs available to paint are pre-made and come in many different shapes. Colorful paint is available to create your own, unique bath bomb. The process of bath bomb painting took about 20 minutes, but timing can vary depending on what you plan to create.
When creating your own soaps, there are several racks of molds to choose from. The staff will then walk you through the process of creating your own soap.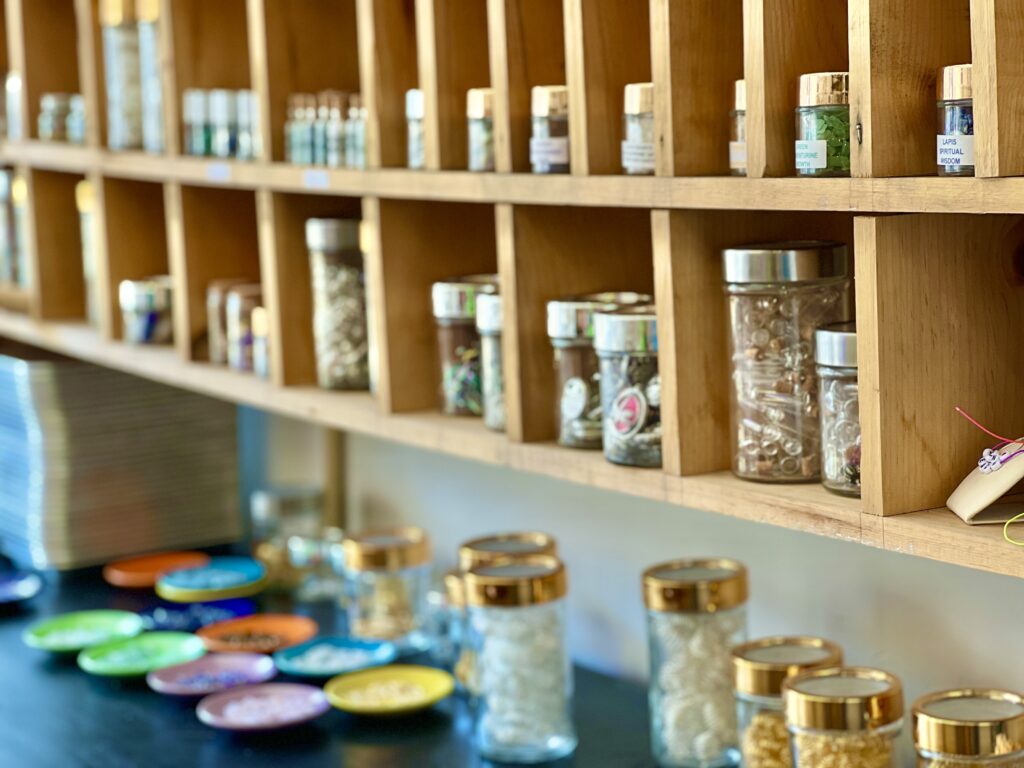 In addition to the soap-related creation station, there's also a jewelry making area. Colorful beads are available to create your own, unique piece of jewelry, including leather bracelets. Make-your-own keychains are also available.
Looking for more fun places to visit in York, PA?
Check out this post, which has 7 fun places to visit in York.