Whipple Dam State Park is a 256-acre state park in Huntingdon County, Pennsylvania. Its address is 3746 Laurel Run Rd, Petersburg, PA.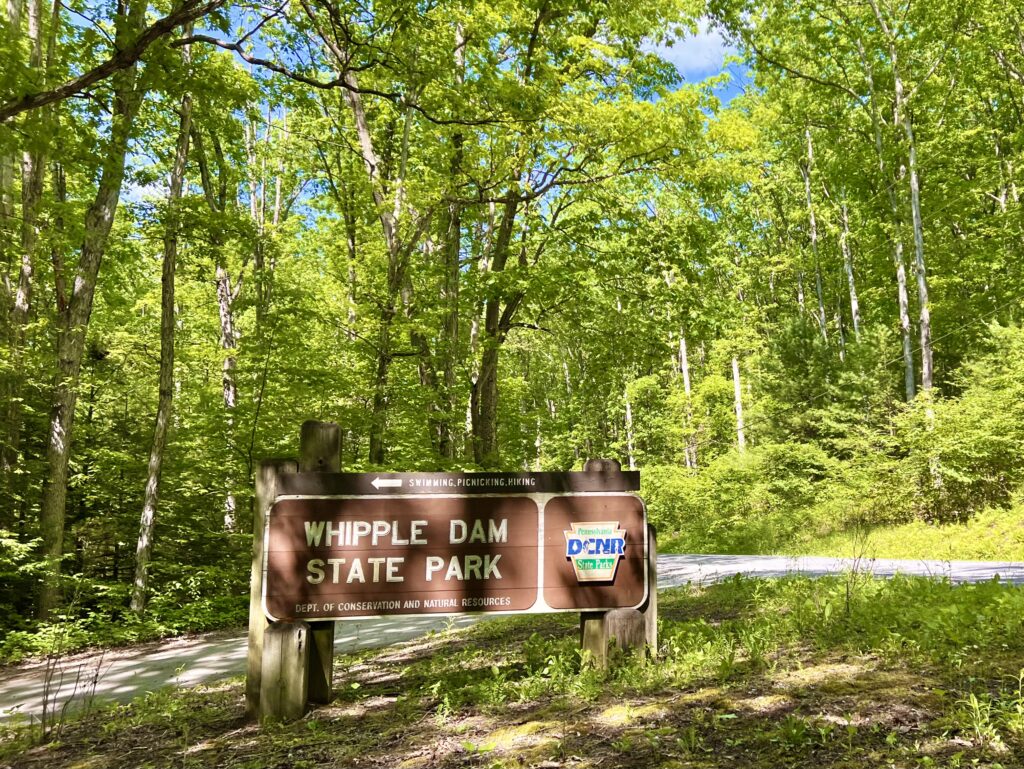 The park is about 20 miles south of State College. It's in the northeastern corner of Huntingdon County. It's easily accessible from Route 26.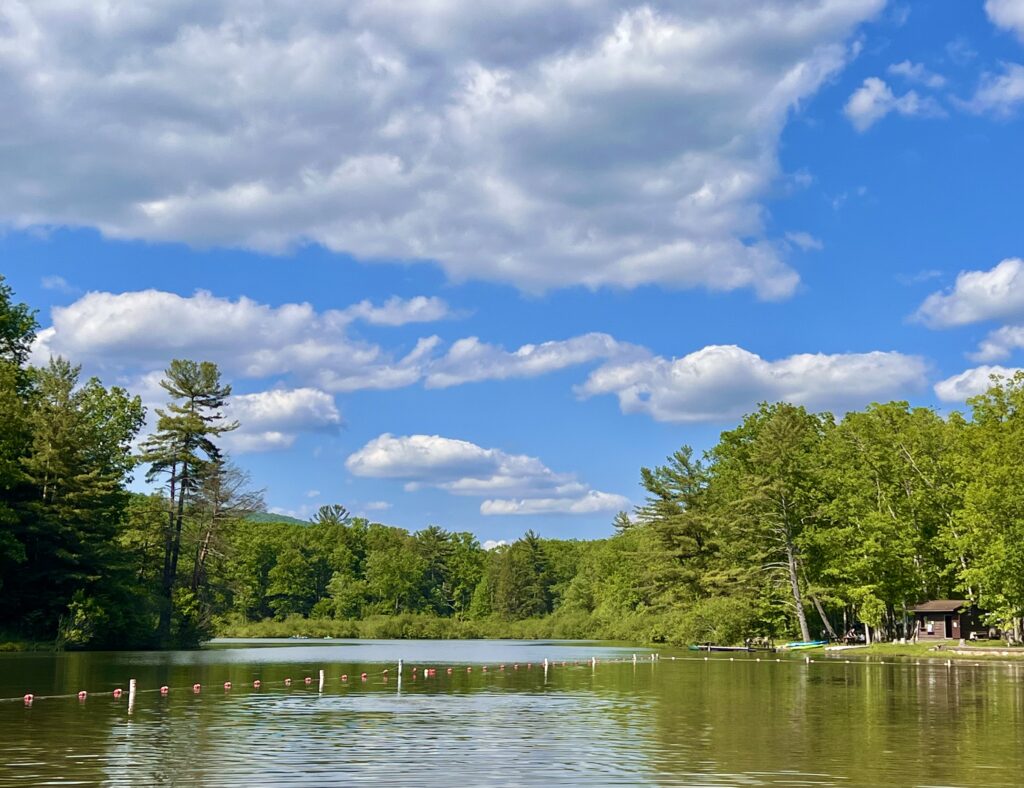 Whipple Dam State Park Swimming
The lake at Whipple Dam State Park has a roped area for swimming. The swimming area includes a sandy beach, as well as picnic tables on the grass beyond the beach.
The parking area is close to the lake's beach area, but can fill quickly on a warm day. Nearby Greenwood Furnace State Park seems to be a bit more busy than Whipple Dan State Park. This may be because Whipple Dam does not have pavilions to rent, and Greenwood Furnace has many pavilions.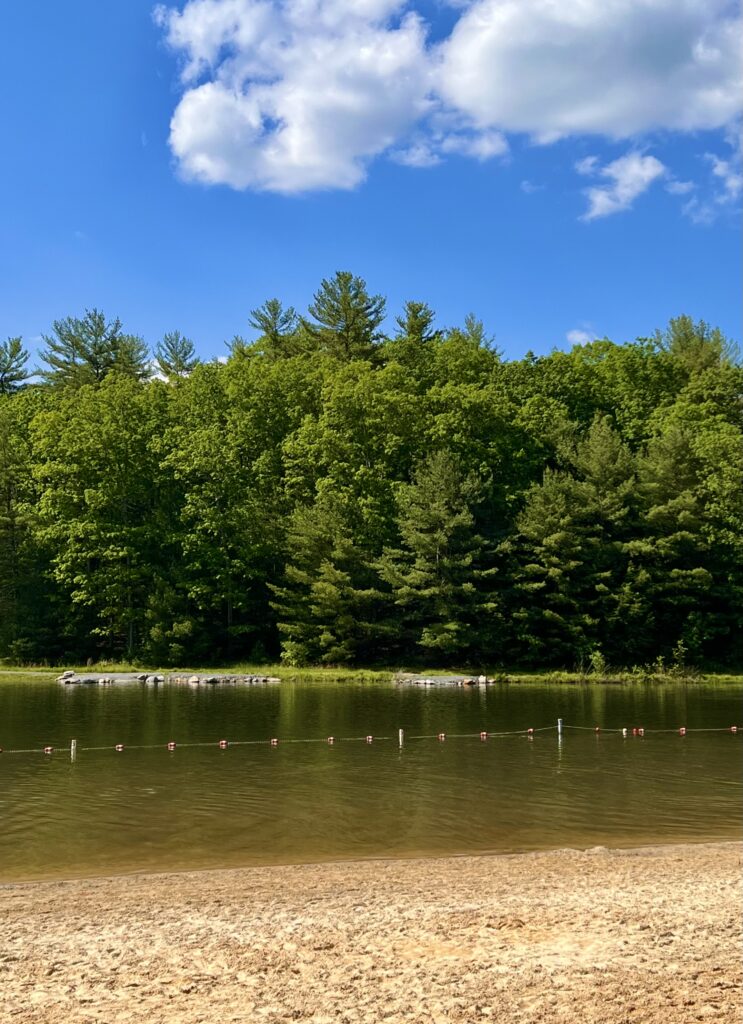 There's also boat rentals available on Saturdays and Sundays in the summer. They have canoes, kayaks and SUPS to rent.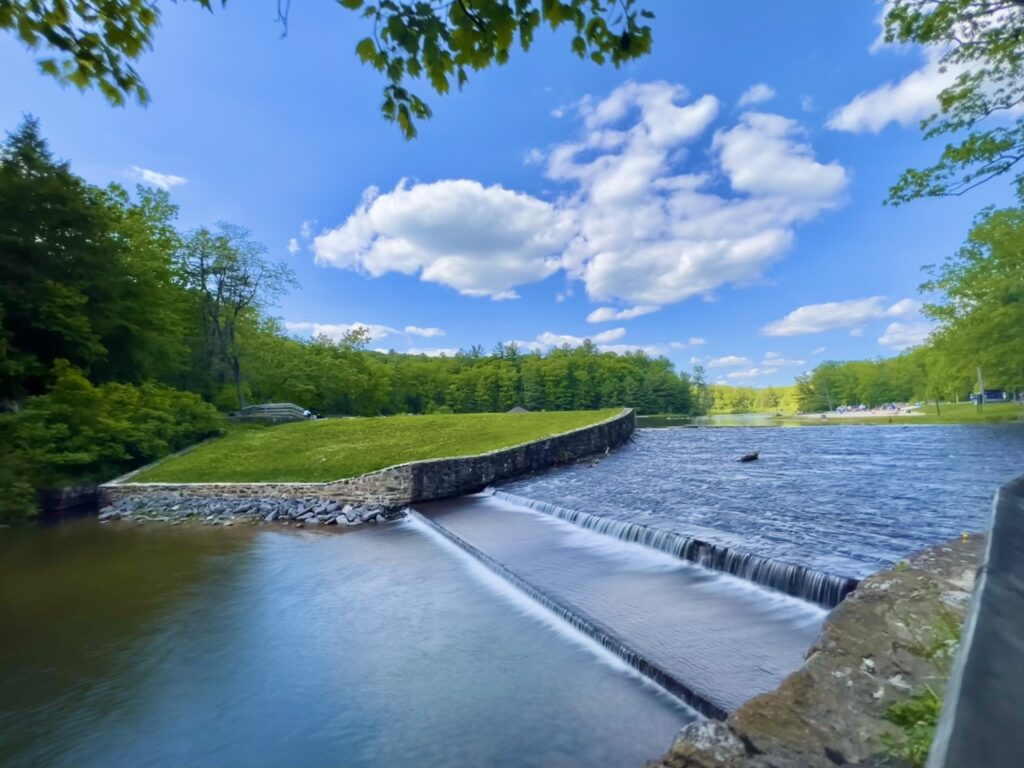 Just beyond the beach is a spillway for the lake. It creates two small cascades of water that flows in the creek. Fishing is also a major recreational activity at the lake and in the creek.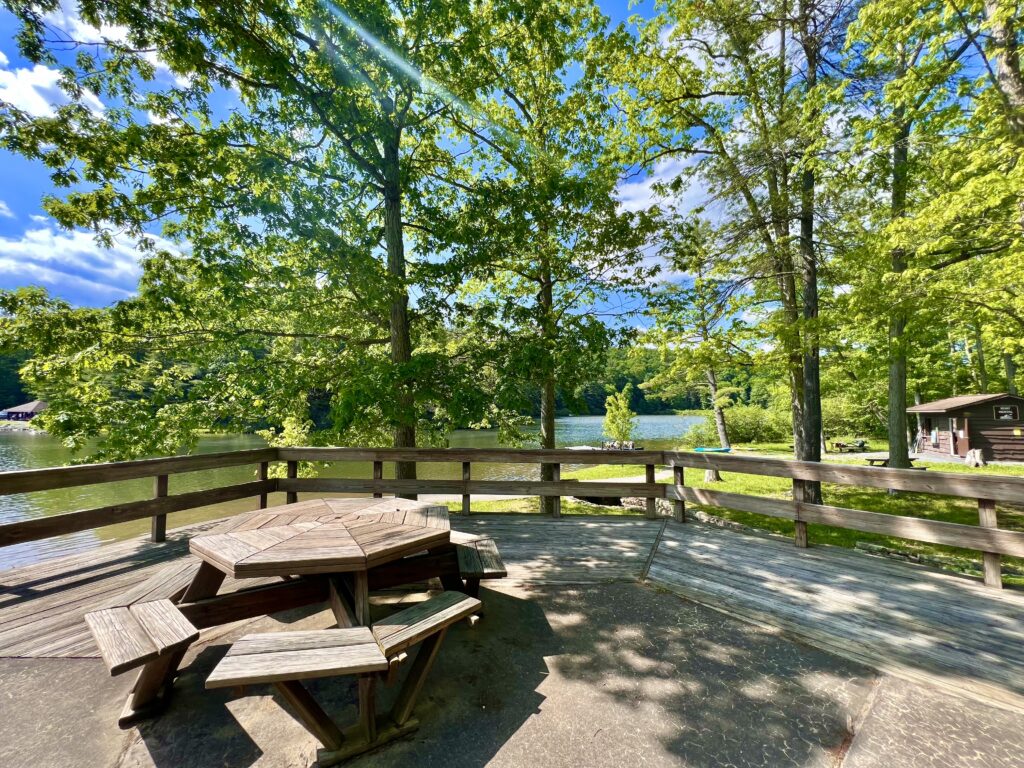 There is an overlook of the lake that also includes some signs with information about the history of the park.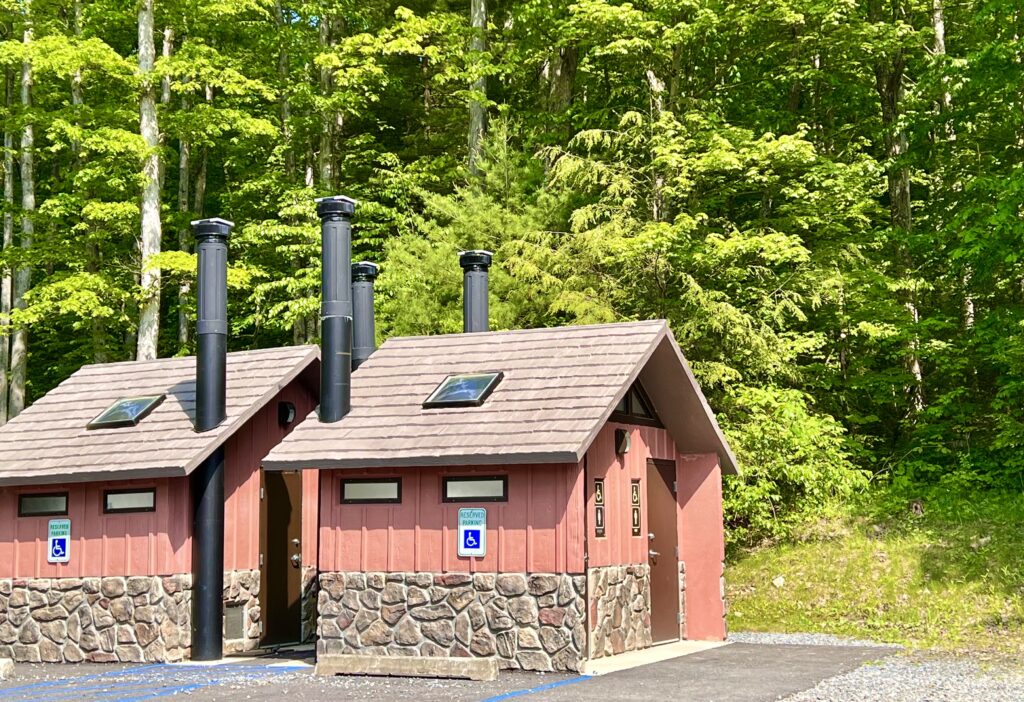 Whipple Dam State Park Restrooms
There are restroom buildings at the park, but they are fairly primitive. They do not include running water, but hand sanitizer is provided.
Looking for more State Parks in Pennsylvania?
There are many amazing state parks in Pennsylvania. Be sure to check out –