Presque Isle State Park is a 3,200 acre peninsula that arches out into Lake Erie in northwestern Pennsylvania. The arch forms a bay side of the park, called Presque Isle Bay, and a side of the park facing Lake Erie. The outer beaches on Lake Erie provide the only surf swimming in Pennsylvania.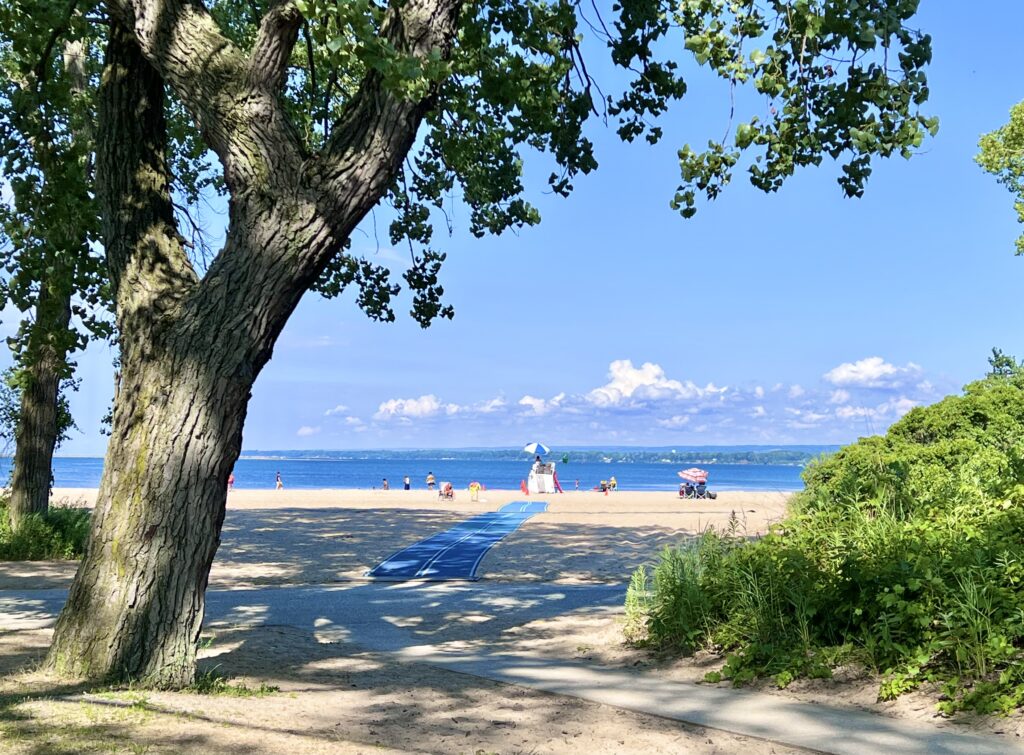 Presque Isle is easy to access and navigate with a main road leading onto the isle, and then a loop that covers the outer rim of the park.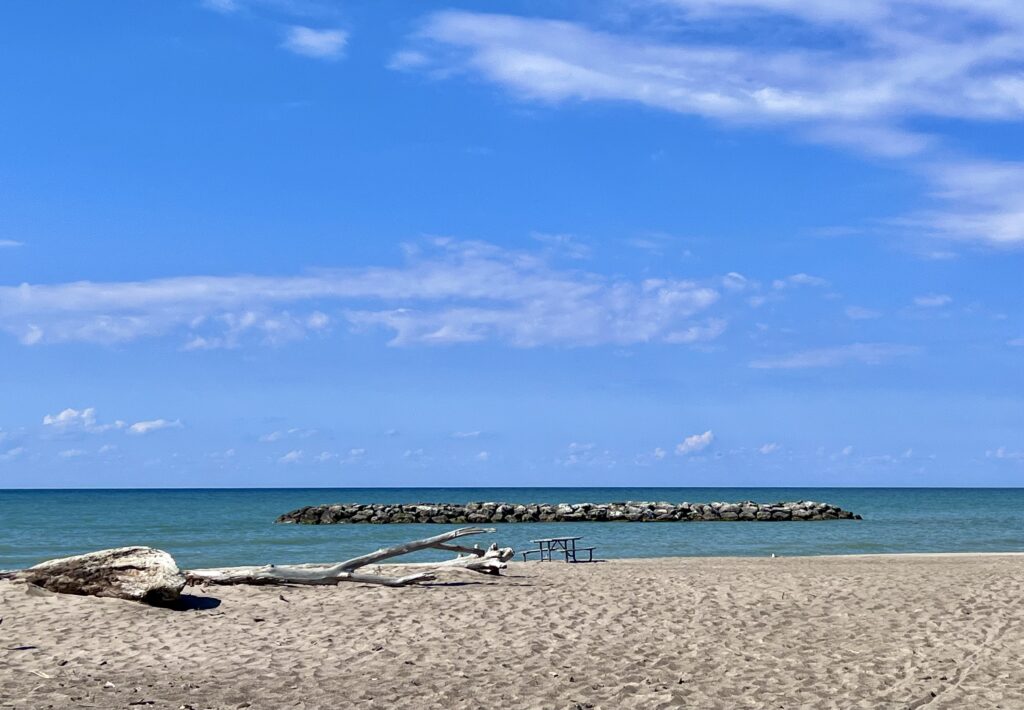 Presque Isle Beaches
When choosing a swimming beach on the park, there are several beaches which provide different experiences. The beaches are numbered and increase in number further onto the park.
Beaches are open from Memorial Day weekend until Labor Day. The most popular beaches seem to be Beaches 7 & 8, as well as Beach 11. These beaches are guarded from noon to 7 PM each day of the summer, weather permitting. They also have restrooms available in the parking areas.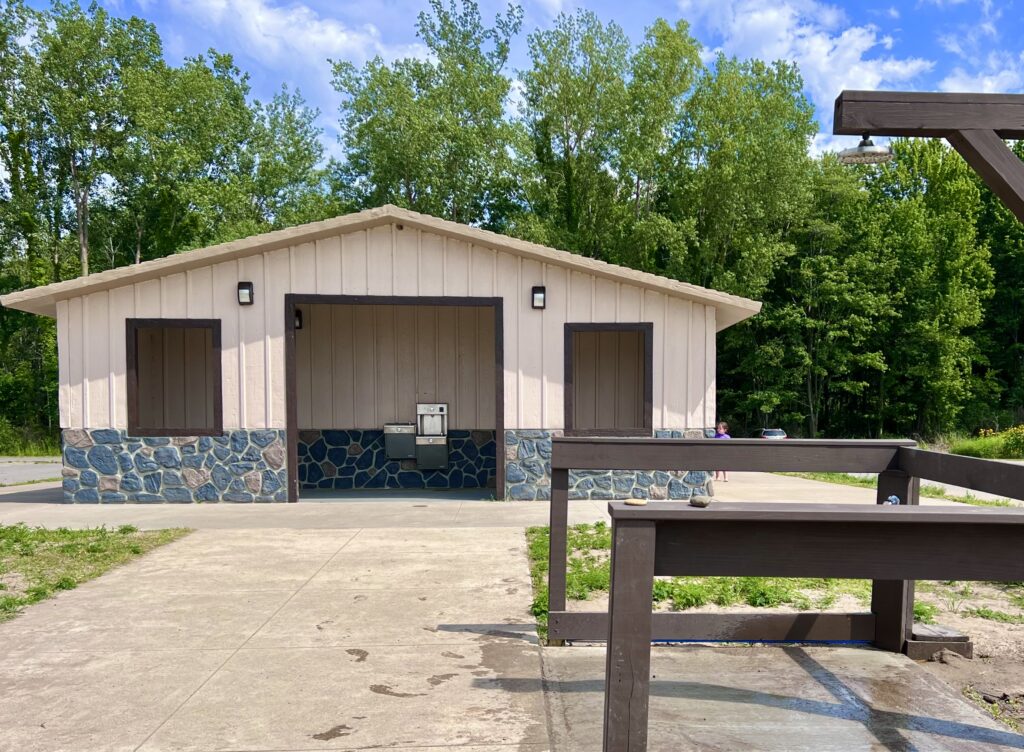 Beach 8 has a large parking area with newer restrooms and outdoor showers to help clean up after a fun day on the sand.
Beach 7 & 8 can have somewhat substantial waves. Beach 11 tends to be a bit more gentle, as it's located closer to the bay side. However, Beach 11 can also tend to have some algae, so heed any signs posted about the water conditions.
Presque Isle Lighthouse
There are two lights on Presque Isle, Presque Isle Lighthouse and North Pier Light. The Presque Isle Lighthouse is open for visitors, and it's possible to climb to the top.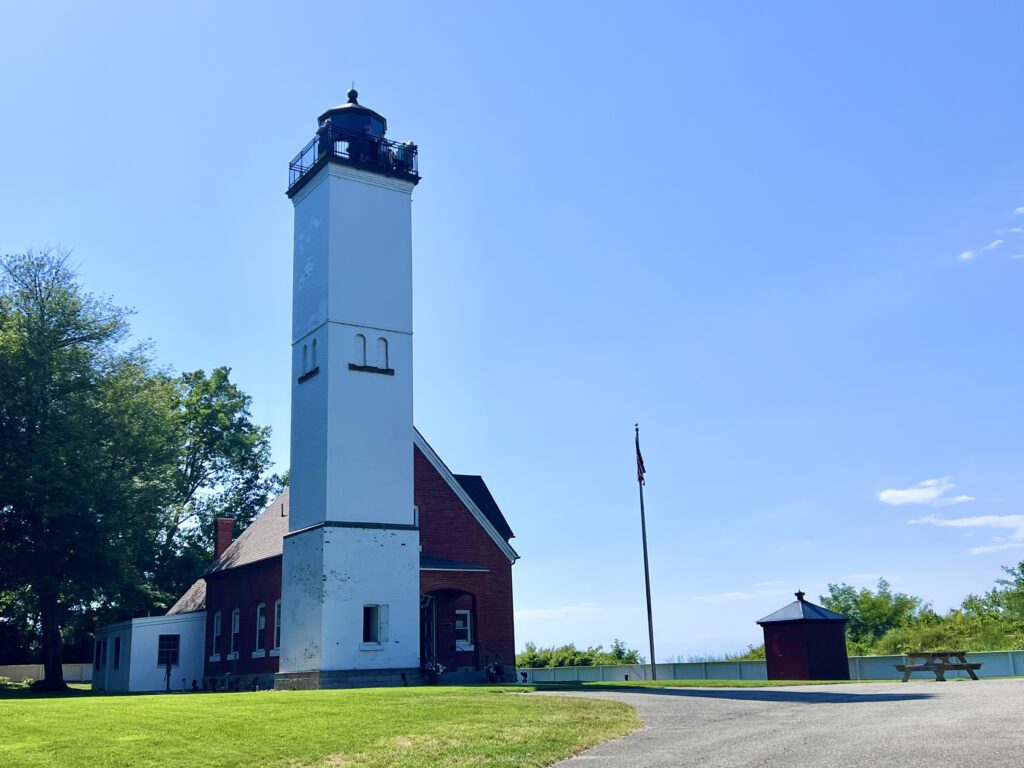 There's also a welcome center located at the Presque Isle Lighthouse. There is a fee to climb the lighthouse, and it has particular hours when it is open. Check Presque Isle's website for current fees and hours.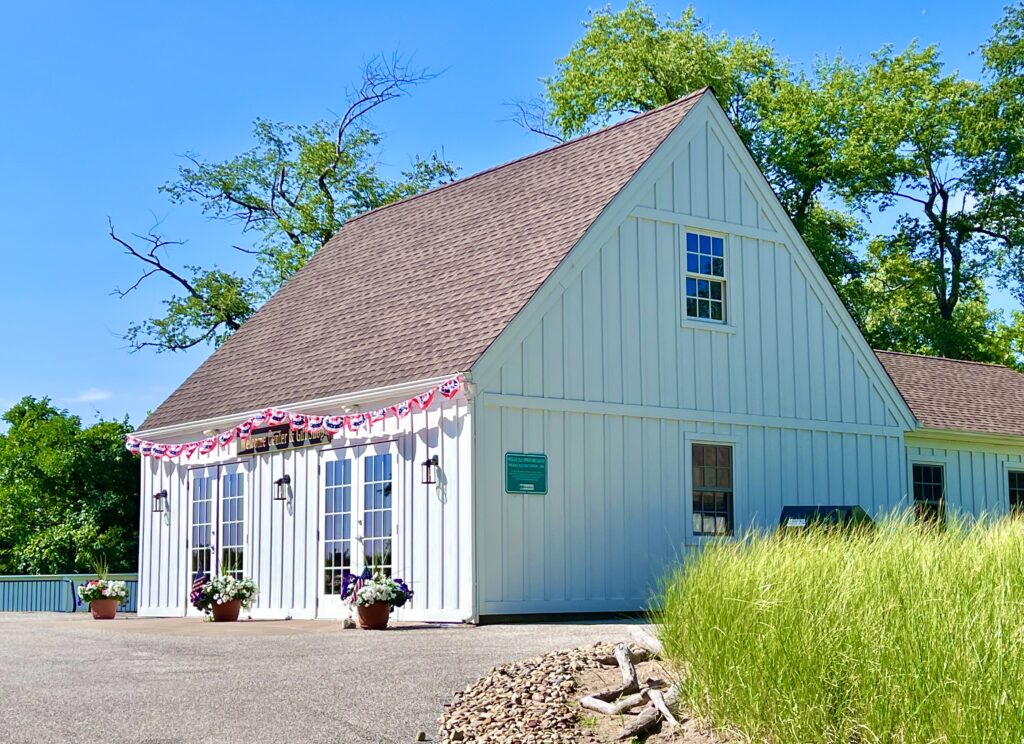 North Pier Light is also open to visitors, it's possible to walk around and explore the outside of the light at no cost.
Presque Isle Beach Playgrounds
Two playgrounds for children are available in this state park. One, more traditional playground, is at Beach #7, also known as Waterworks, near the parking for the beach.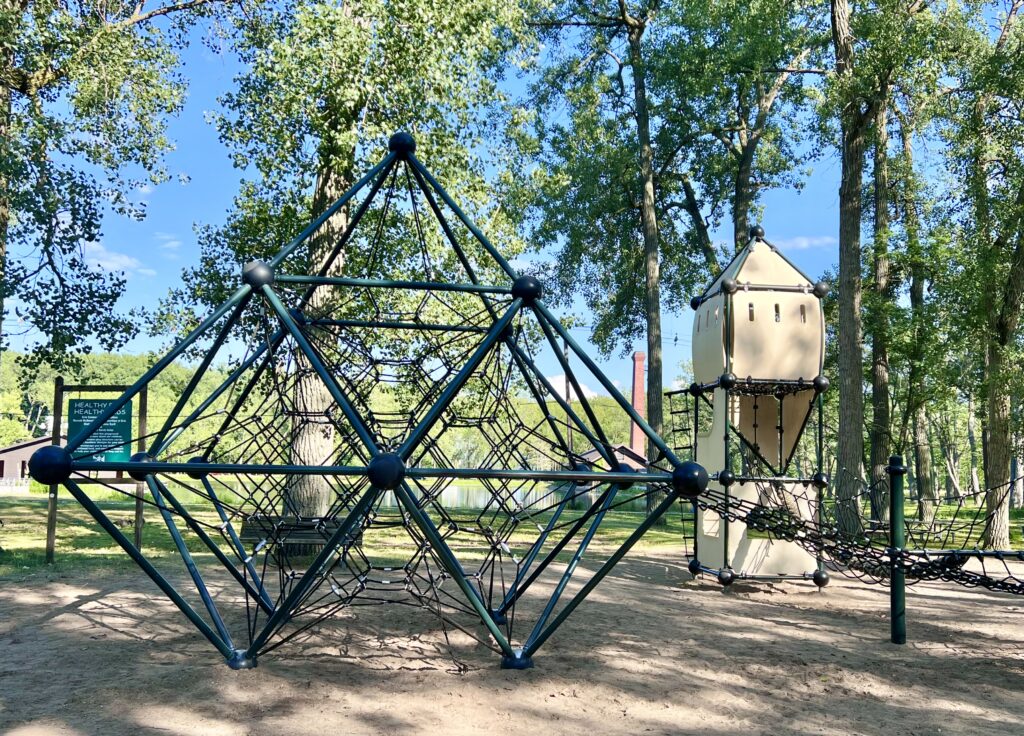 The second playground is located beside the parking lot for Beach #11. This one is a natural playground, with logs arranged for play, as well as some tunnels to climb through.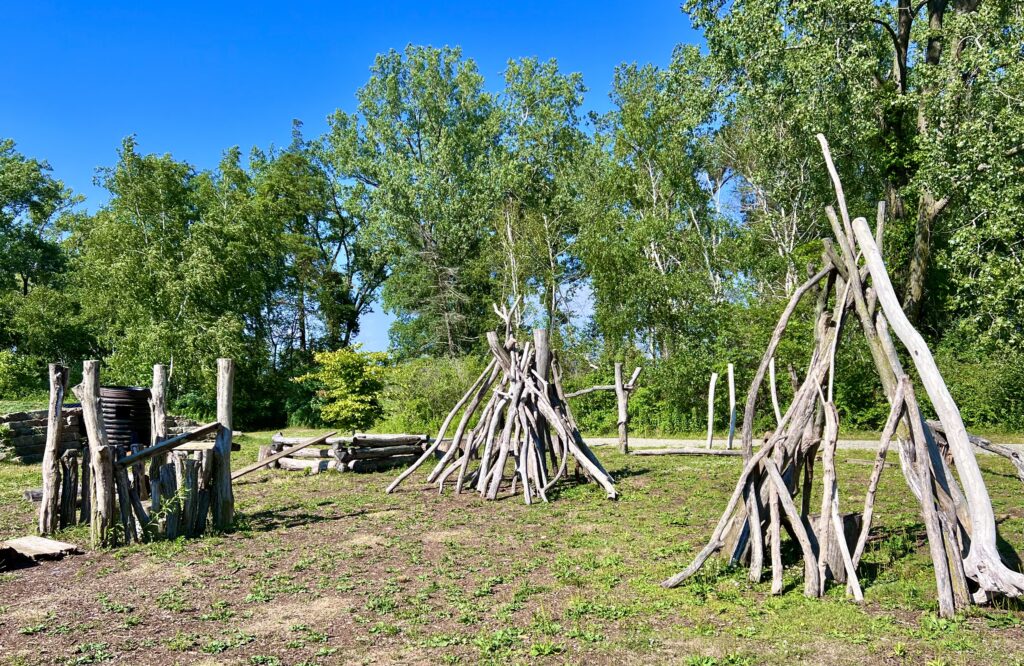 The tunnels go under the ground, and there's also some large boulders in the playground. A pavilion nearby makes it a great place to picnic while taking a break from swimming.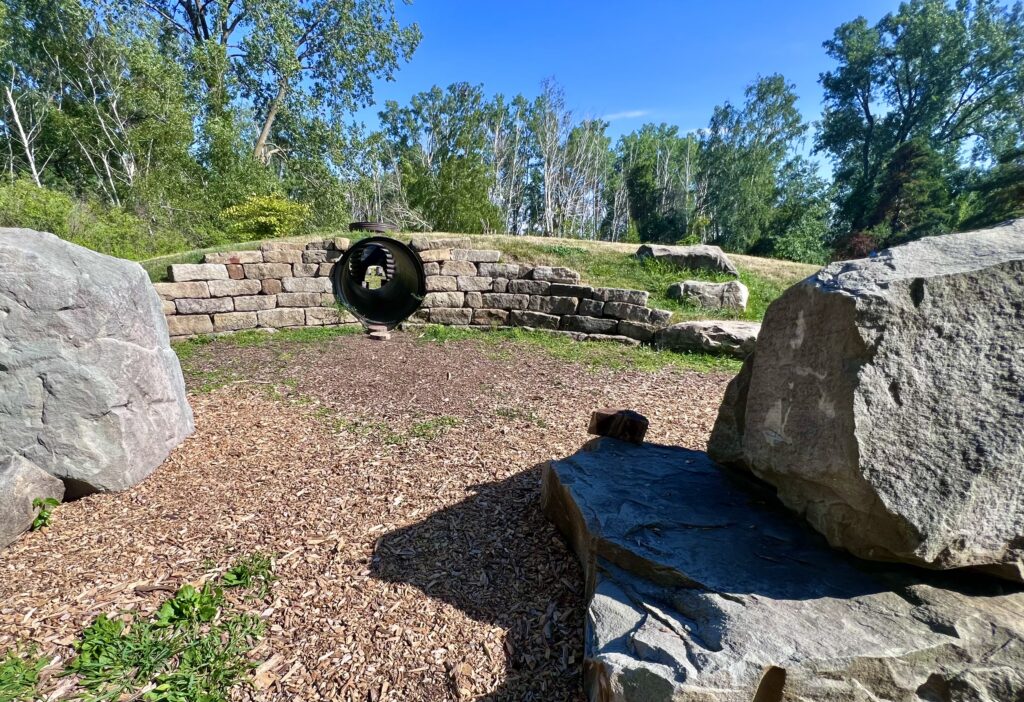 Looking for more fun things to do in Erie?
Check out Visit Erie's website.
Looking for other amazing state parks in Pennsylvania?
Check out –