Sponsored Post – VisitErie hosted us at Waldameer Park & Water World. All opinions are my own.
Waldameer Park & Water World is an amusement park and water park located in Erie, Pennsylvania. This family-friendly park boasts over 100 attractions with five roller coasters and 31 water slides.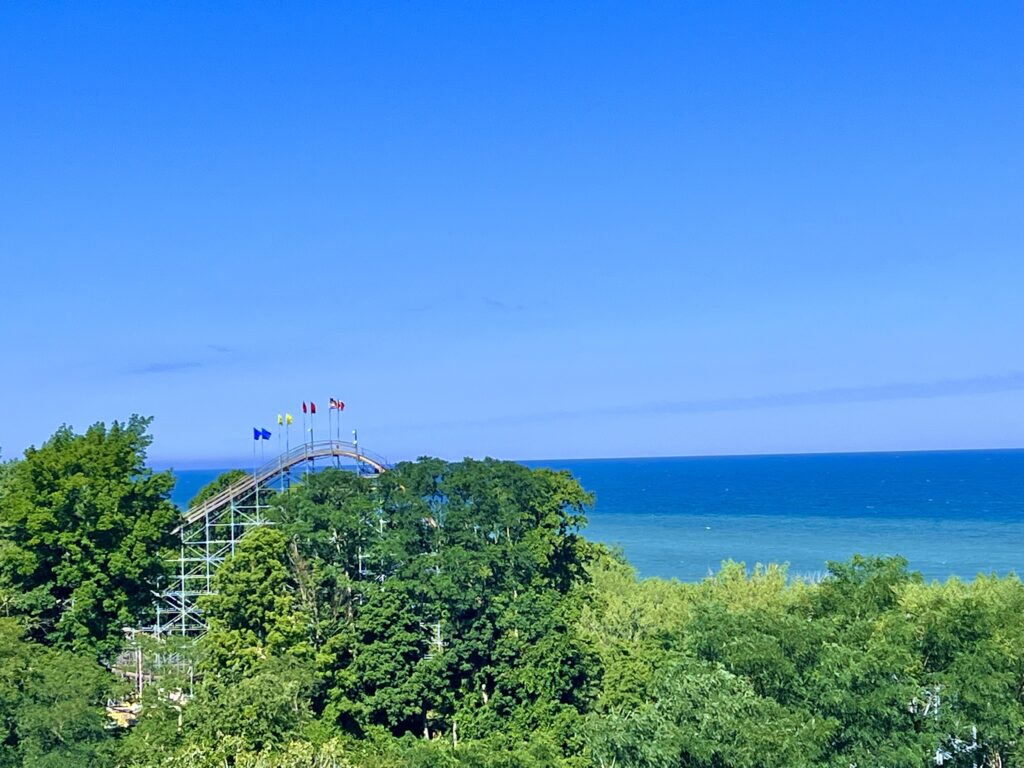 This park offers free admission to enter the amusement park, or the dry ride area of the park. There's also no charge for parking. All-day ride wristbands are available, or you can pay for rides as you go by loading money on a Wally Card.
To enter Water World, the water park area, an all-day wristband must be purchased for access.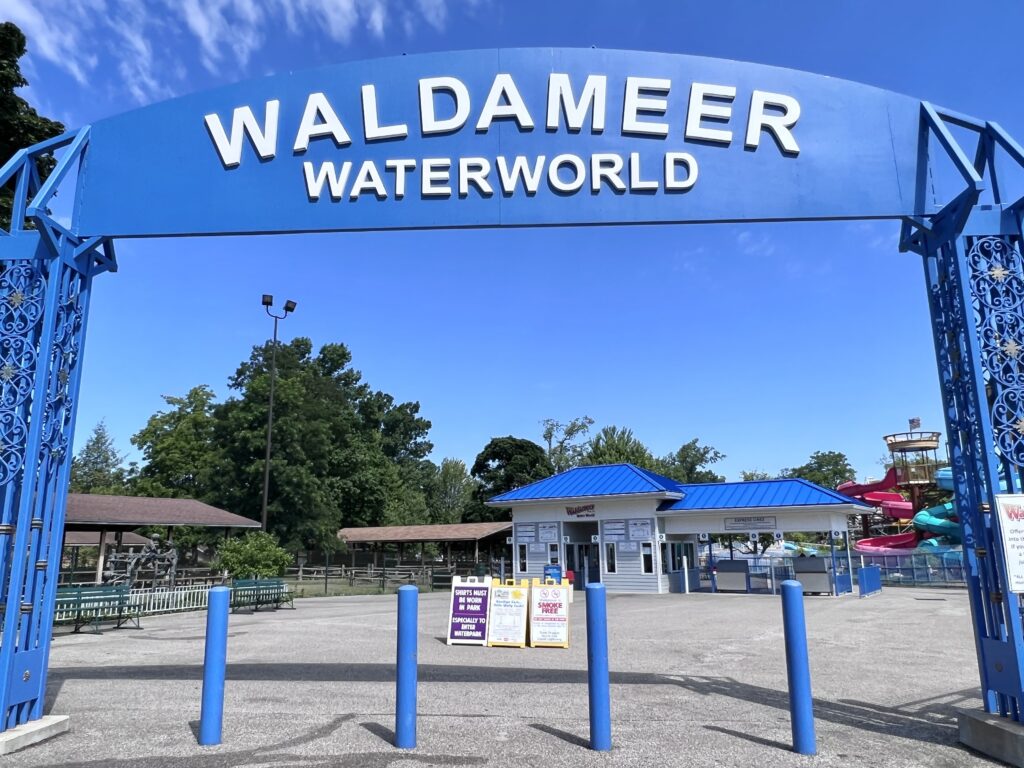 The amusement park is filled with classic rides, as well as modern favorites. There's an historic coaster called Comet, which is a wooden coaster with mild thrills. There's also the amusement park staples, such as a Ferris wheel and swings.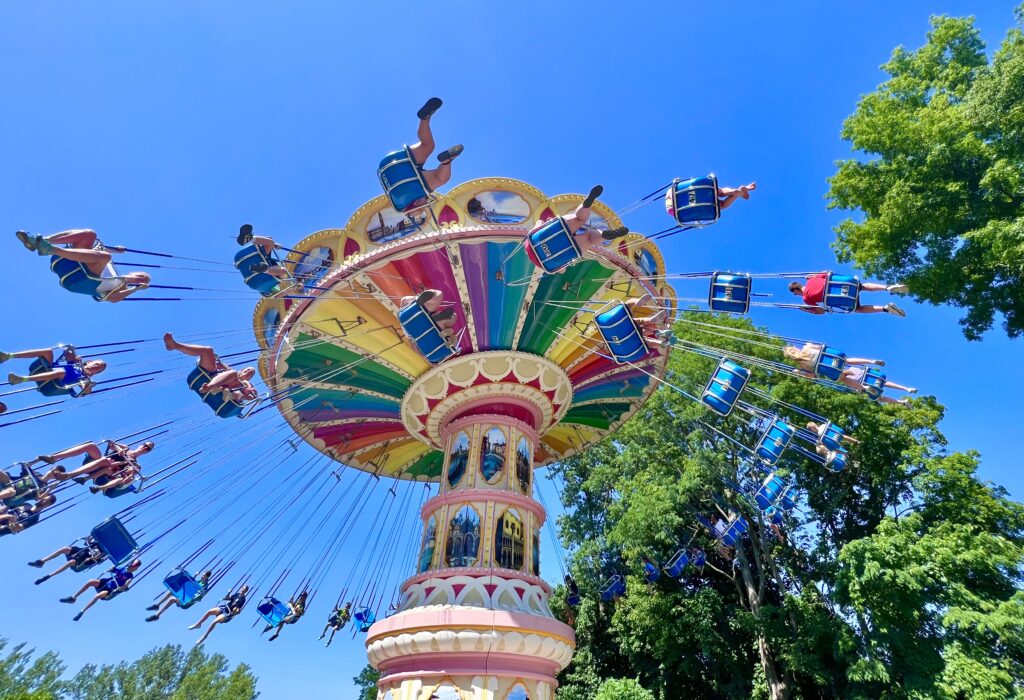 If you're a thrill seeker, the park has a wooden coaster called Ravine Flyer II with magnificent views of Lake Erie. It's more of a moderate to high thrills ride.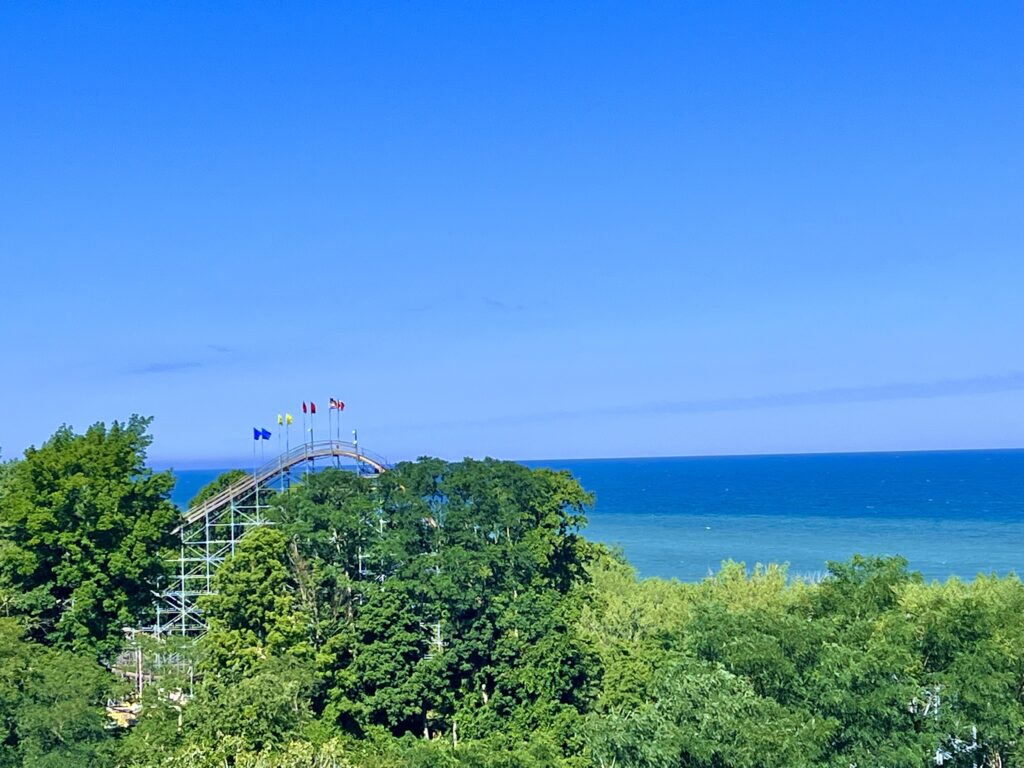 Steel Dragon is another major roller coaster in the park. It's a steel coaster geared toward families, though it can be pretty intense with spins and hills. It does not go upside down.
Other classic family rides include bumper cars, paratrooper, a funhouse, scrambler, tilt-a-whirl, sky ride, spider, and more.
For more gentle children's rides, there's a smaller swing ride, tiny train ride, boats, tea cups, pony carts, sky fighter, and more.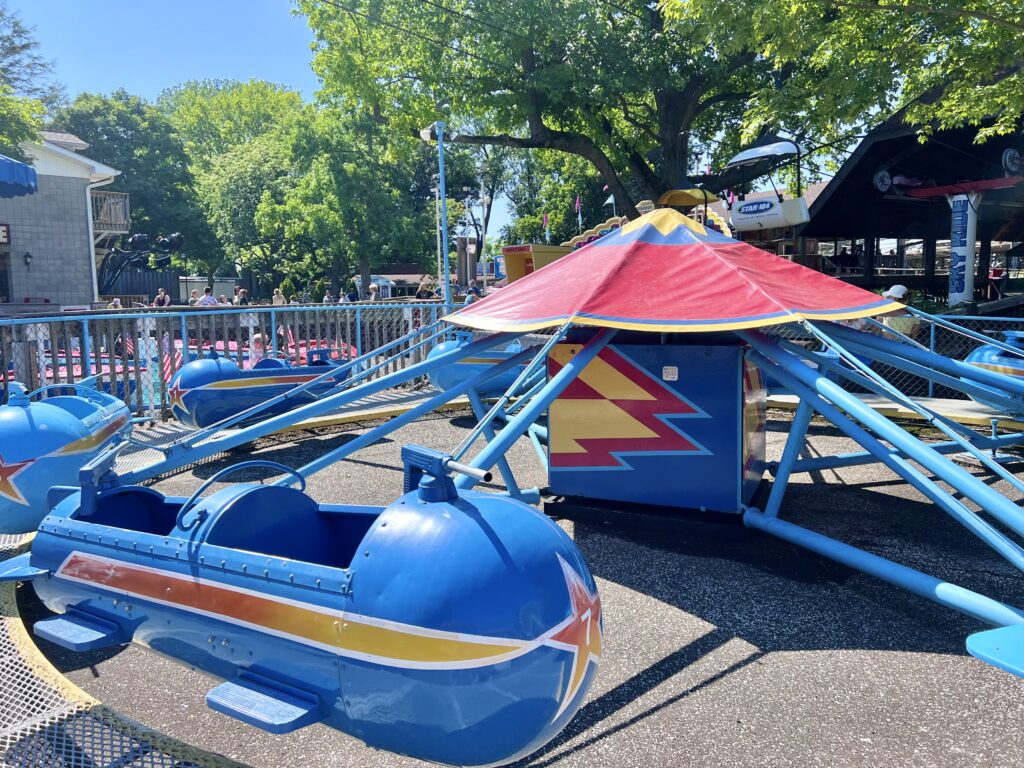 Of course, Waldameer & Water World has mascots that roam the park and take photos with guests. Their names are Wally and Wendy. We were lucky to spot them in front of Rainbow Gardens, the park's large event space.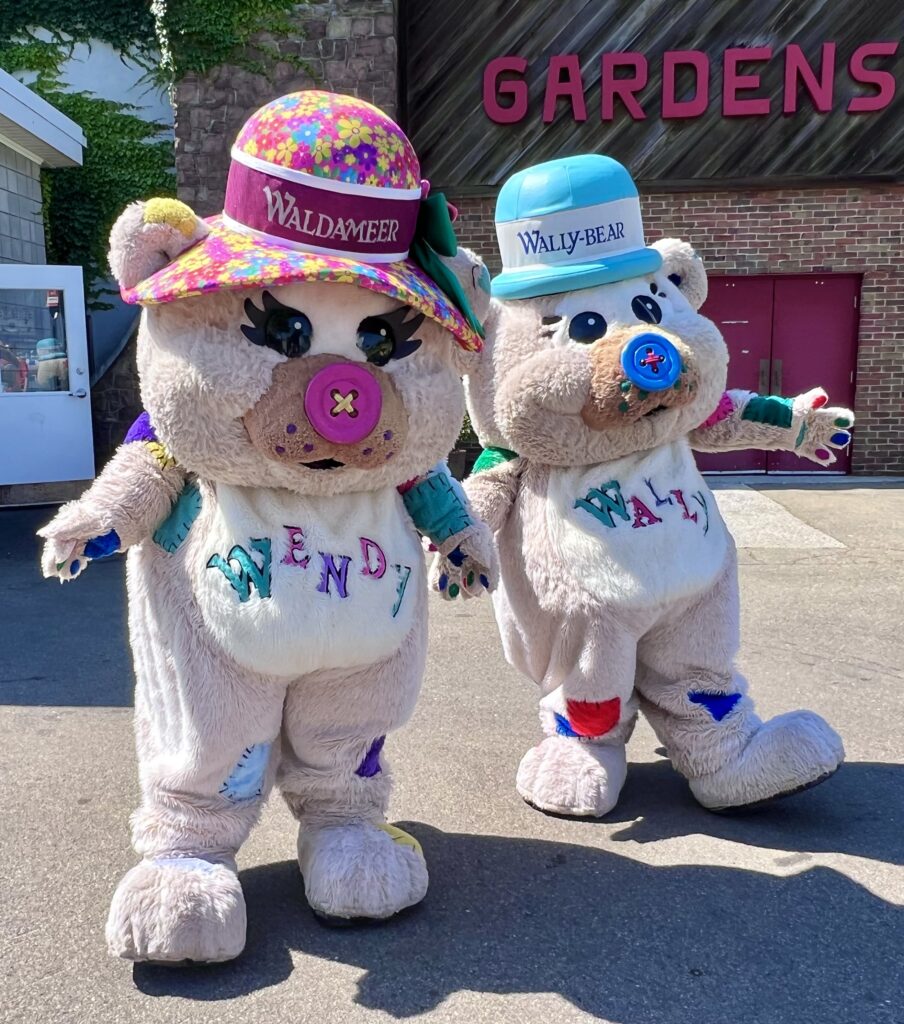 Water World
There's a variety of water attractions in Water World. This side of the park features several types of water slides including body slides, tube slides, and a six lane mat racer called Rally Racer.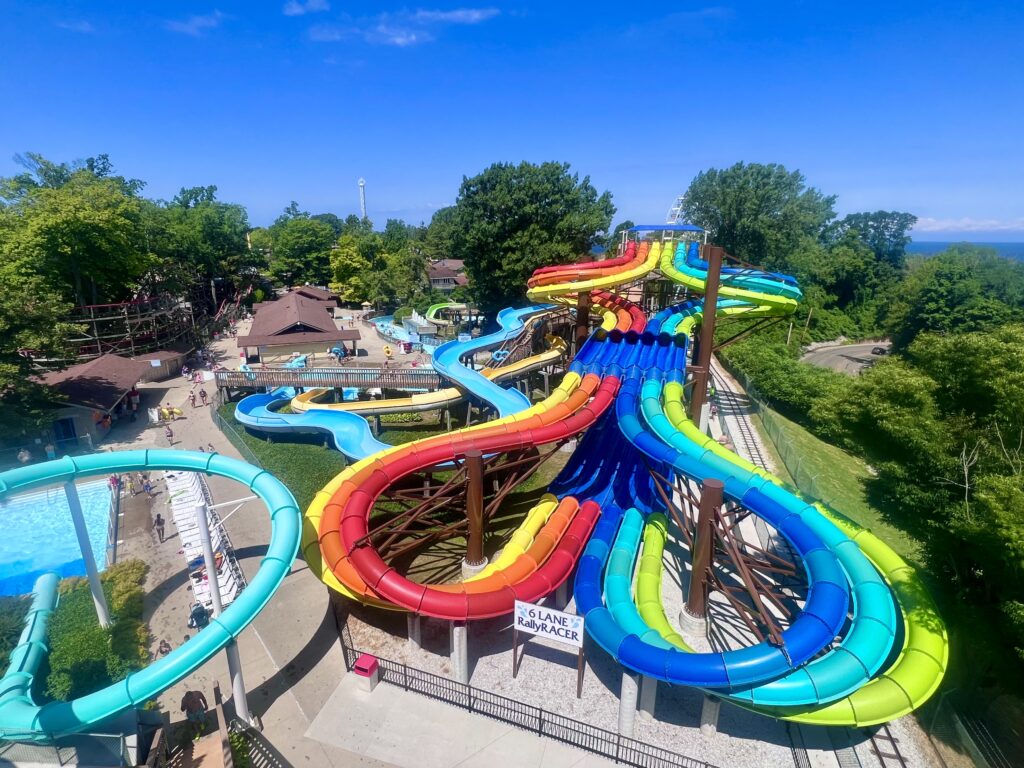 The tube slides provide different experiences, with one being a bowl slide while other slides are enclosed or open at the top.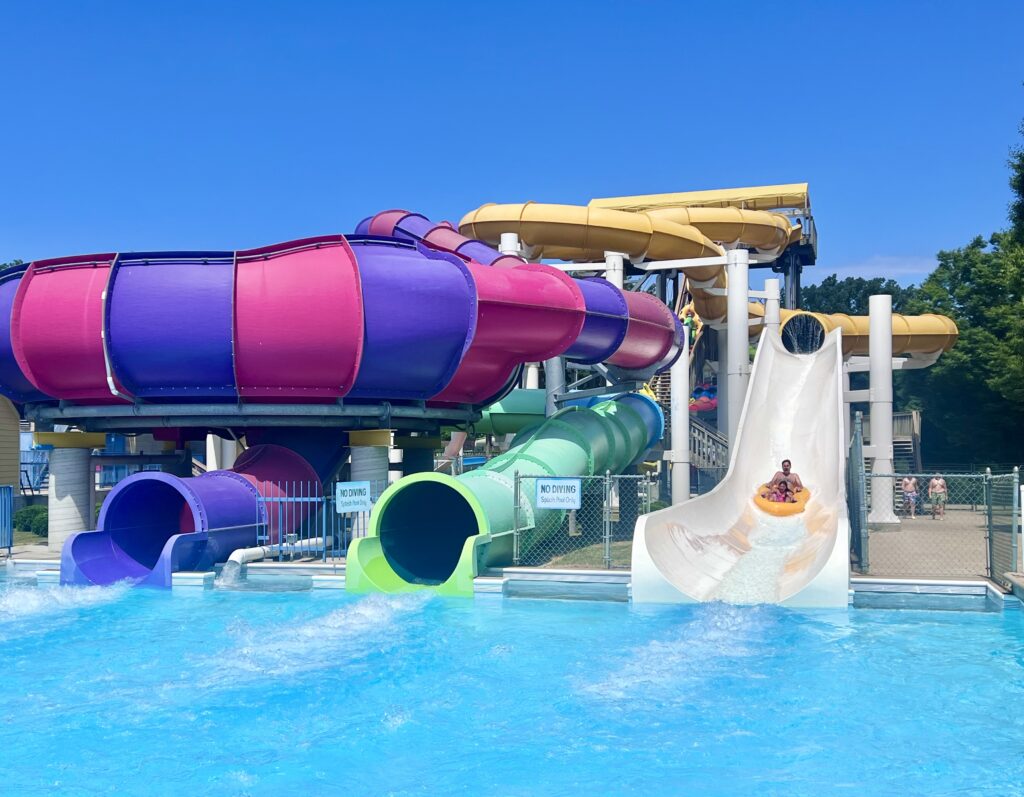 For high thrills in the water park, there are three speed slides. One is a straight slide with drop, while two are twist slides. All three slides have a major splash down at the end!
Water World also has a large water play structure called the Battle of Lake Erie with a ship that dumps water and multiple slides stemming from the structure. This section of the water park also has seating. There are also cabanas available for daily rental.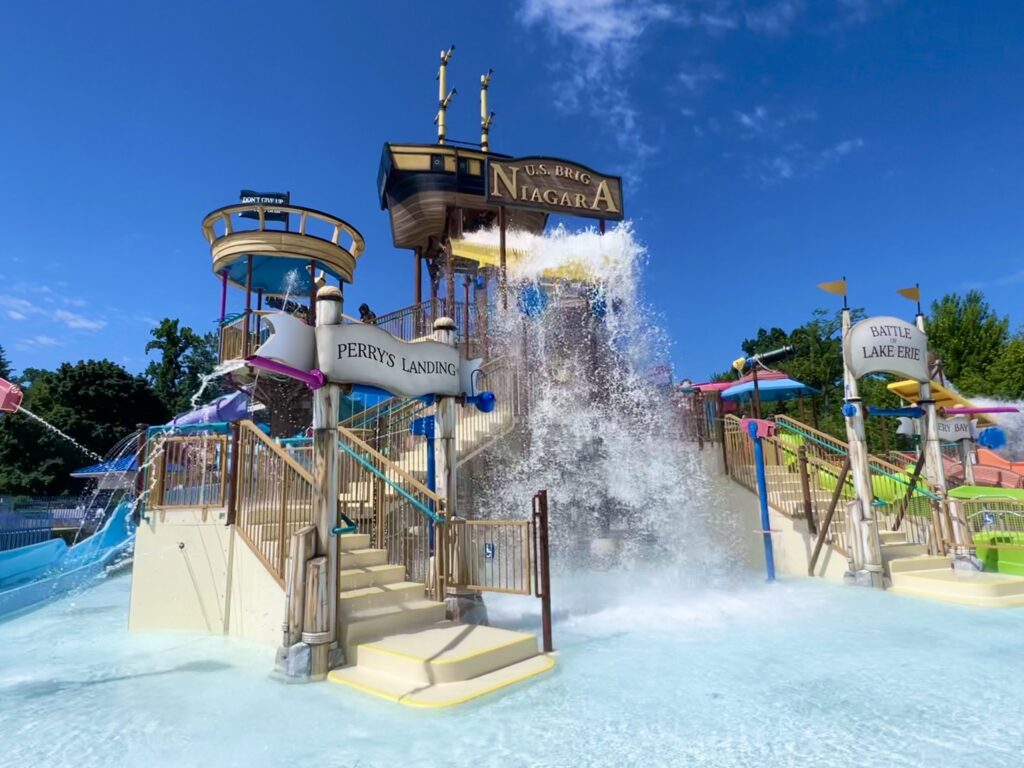 For younger children, there's a kiddie play area with a splash pad and more than 10 kid-sized slides. These slides exit into shallow water.
Water World also includes an enormous wave pool. It's so large that it's split into two sections. It holds almost 500,000 gallons of water.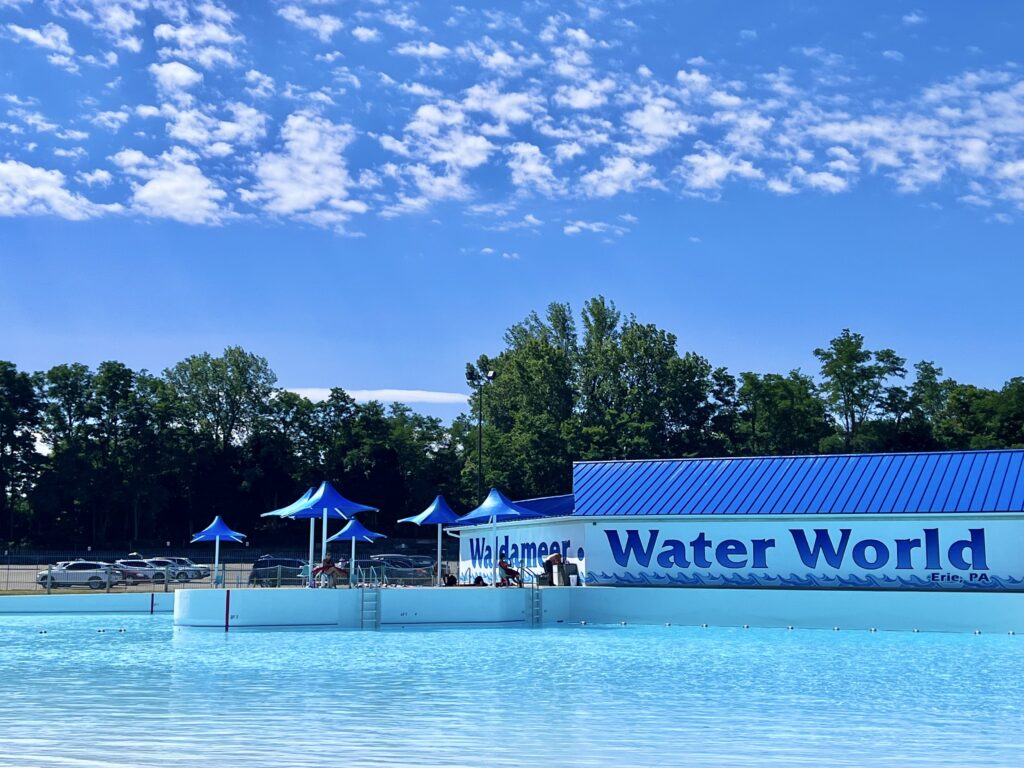 The water park has its own eatery. The menu includes the amusement park staples of chicken tenders, chicken sandwiches, burgers, fries, pizza, and more.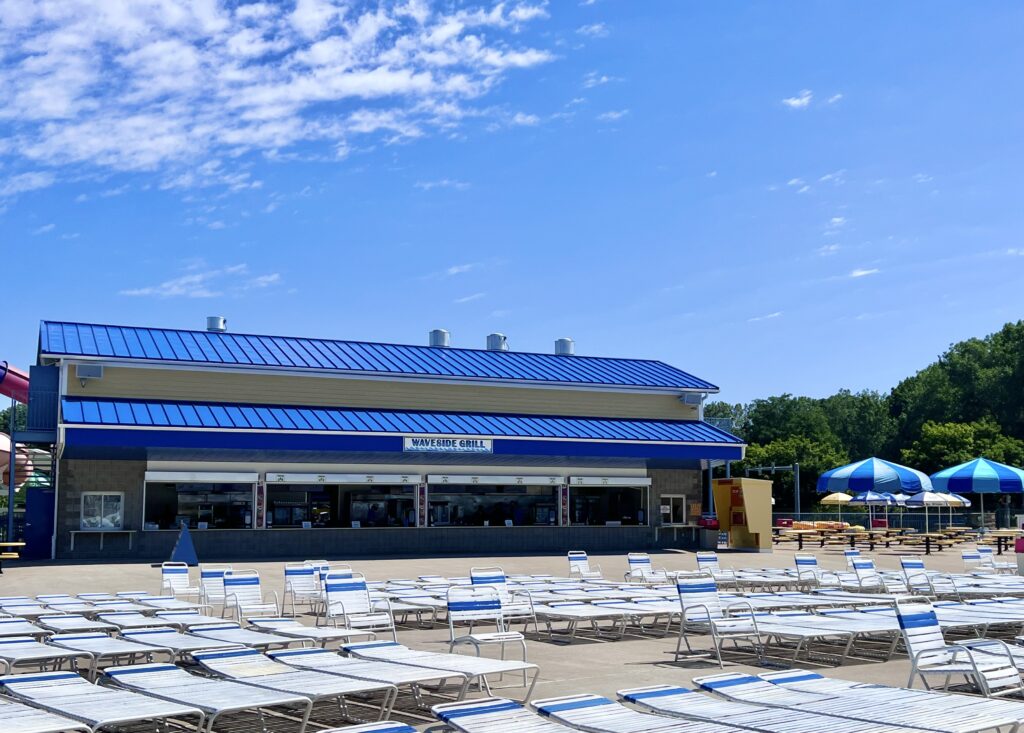 Looking for more to do in Erie?
Check out this post of 17 fun things to do in Erie, Pennsylvania. VisitErie also has a summer bucket list including many more attractions in the area.
Sponsored Post – VisitErie hosted us at Waldameer Park & Water World. All opinions are my own.