Sponsored Post – VisitErie hosted us. All opinions are my own.
Check out this incredible list of fun things to do in Erie, PA with kids. Erie is a great place to visit any time of the year. The area comes alive in the summer months, as Presque Isle has miles of sandy shoreline.
However, there's still plenty to do in the winter, with Splash Lagoon indoor water park, indoor pretend play at expERIEnce Children's Museum, and more!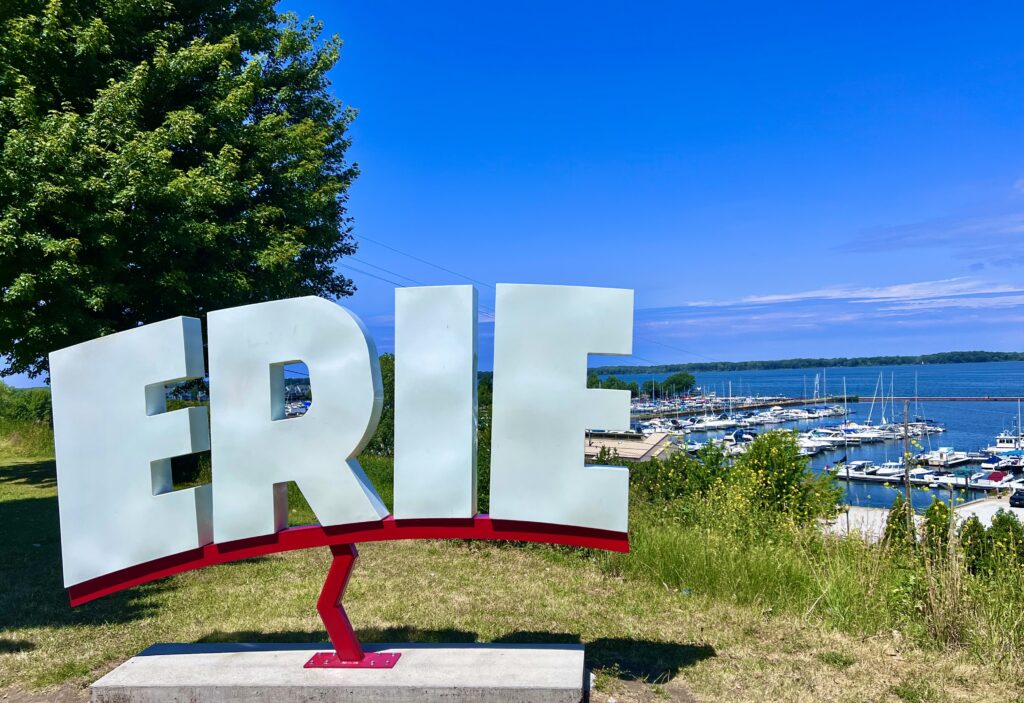 Here's 17 fun things to do with kids in Erie, PA:
Swim in Lake Erie at Beach 8
Presque Isle State Park's beaches are numbered, and each one provides a unique experience. Beach 8 is a guarded beach during the summer months, so swimming is permitted when the water conditions are good. It can be quite calm or provide some surf on a windier day. There's restrooms and showers nearby and plenty of space to spread out towels and beach chairs for a relaxing day on the lake.
Get drenched from the coconut at Splash Lagoon
Splash Lagoon indoor water park has tons of water-fun opportunities. They recently added a tree house, which features a giant coconut that fills with water and drenches the people below it. Check out Splash Lagoon's seven major slides, kiddie areas, wave pool, and FlowRider surfing simulator.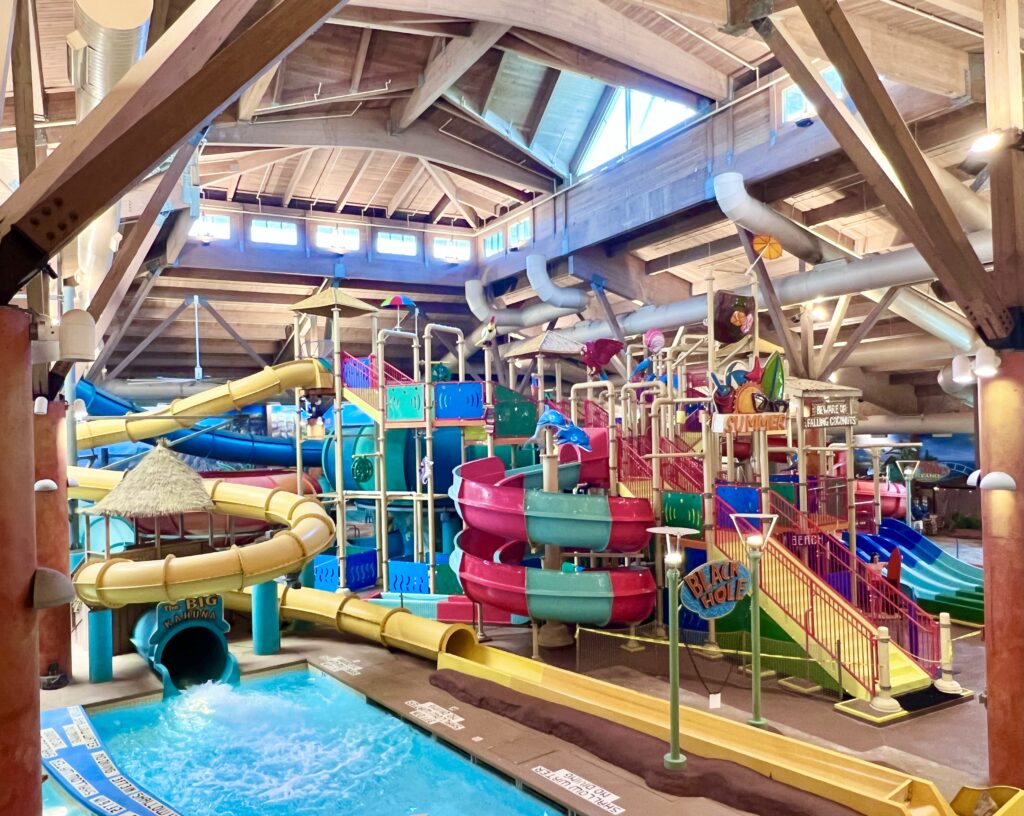 Climb on the playground at Beach 7
Beach 7, also known as Waterworks, is another beautiful beach area along the coast of Presque Isle State Park. It features a playground for children. There's rope climbers and a fort to conquer. This area also has a swimming beach, as well as surrey and water bike rentals.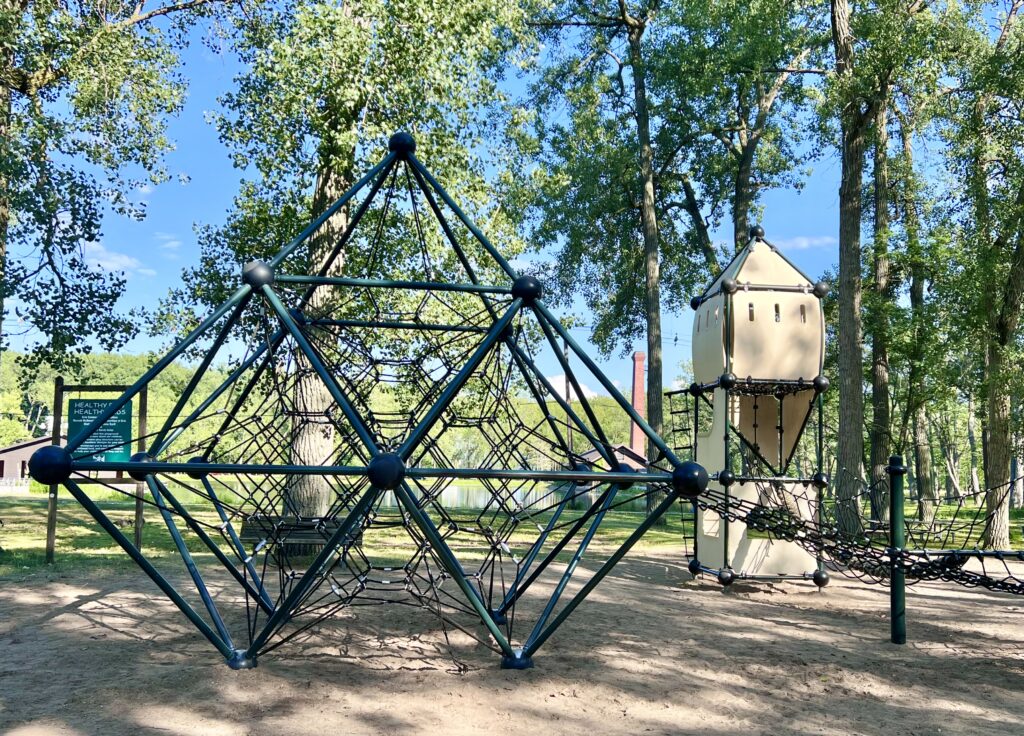 Visit the Erie Zoo
The Erie Zoo is located on the southern edge of the city. It features over 400 animals, including endangered species such as the red panda and the black and white ruffled lemur.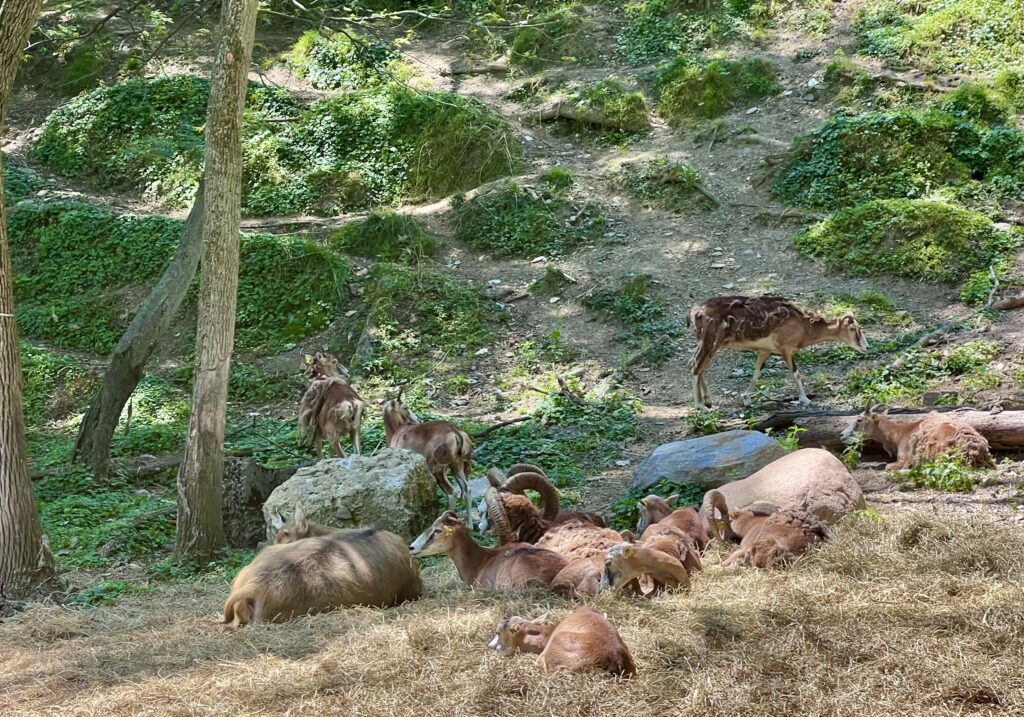 In addition to the wide-variety of animals, there's also a train ride, playground, and carousel.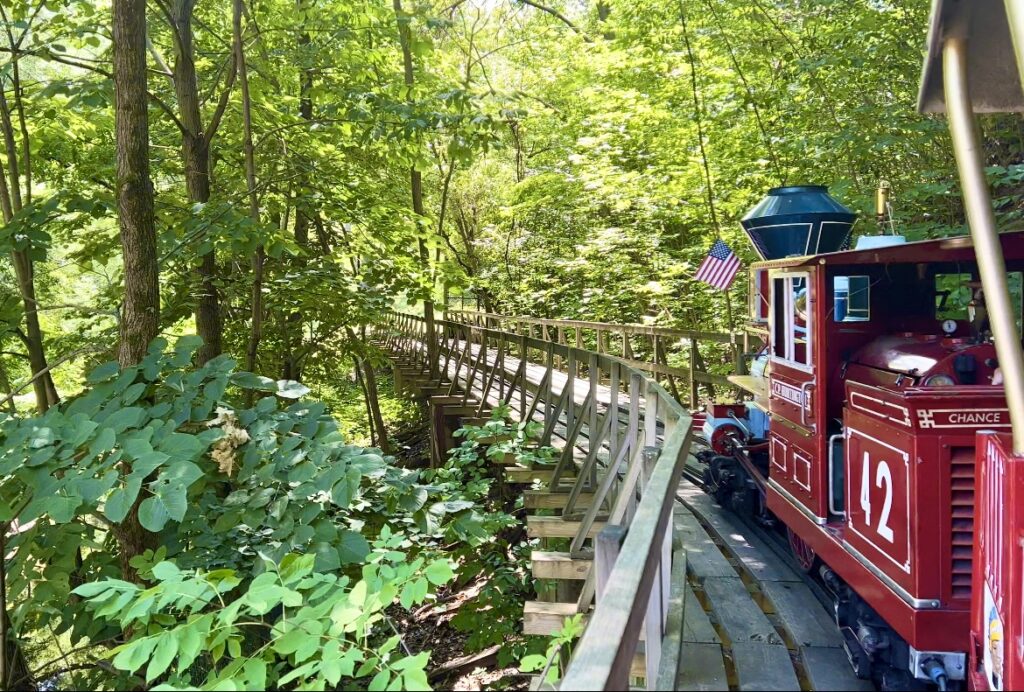 Tame Your Hunger at Sara's
After a day of playing in the surf at Presque Isle State Park, Sara's is close by and offers a variety of food options. They have curly fries, footlong hotdogs, burgers, onion rings, and more. Top it off a milkshake, ice cream sundae, or their famous vanilla-orange twist cone.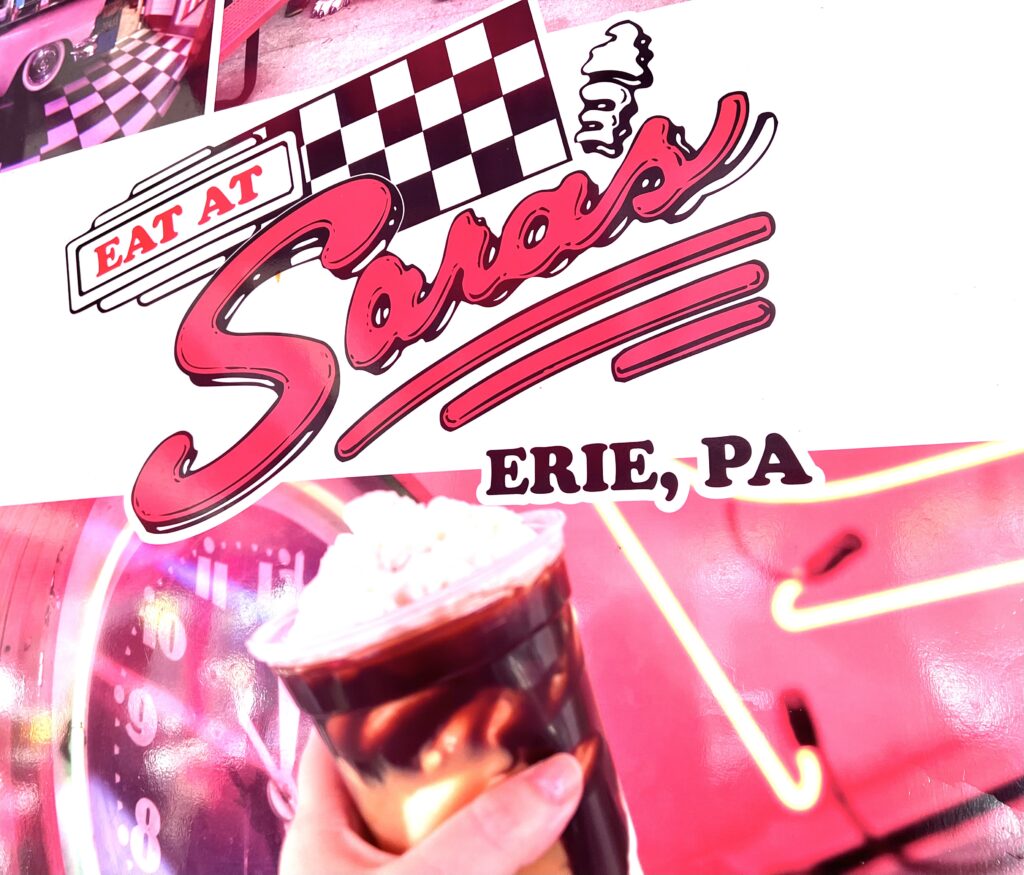 Drive-thru service is available at Sara's, or you can relax in the shade at one of their outdoor picnic tables. Pro tip: check out the fun photo opportunities on the other side of the drive-thru line.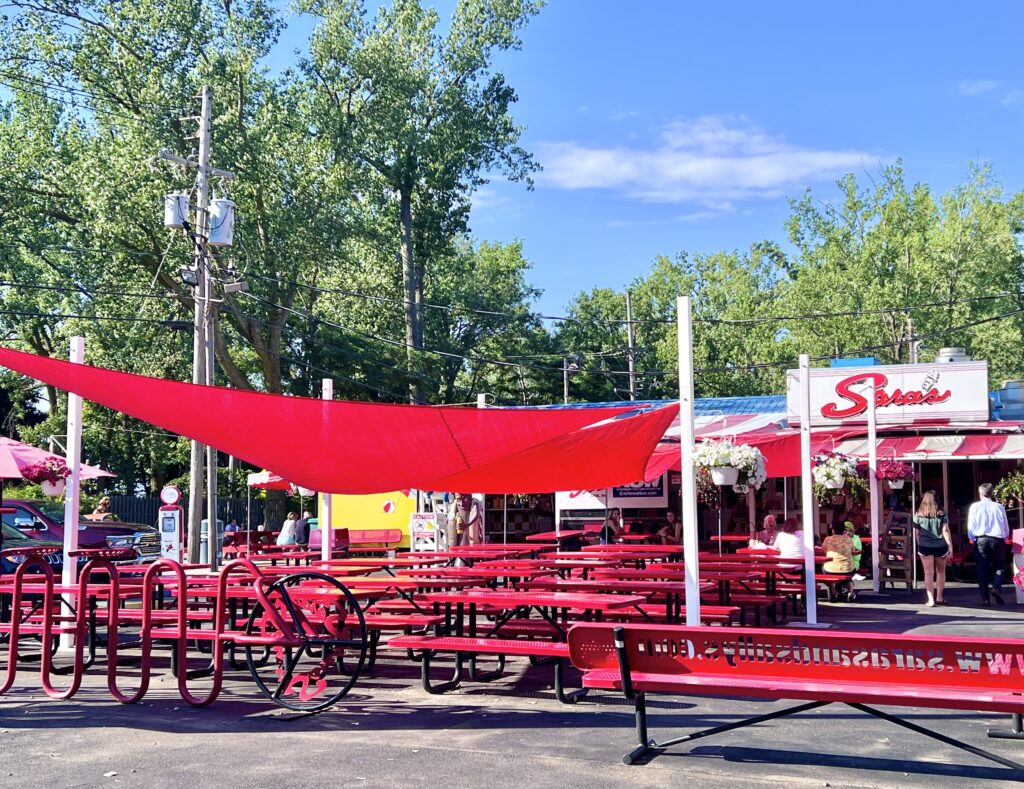 Fly a kite on Sunset Point
Take a kite to the beach to watch it soar above the sand. Sunset Point is located between Beaches 9 and 10 in Presque Isle State Park. This area is also a great place to watch the sunset, hence its name.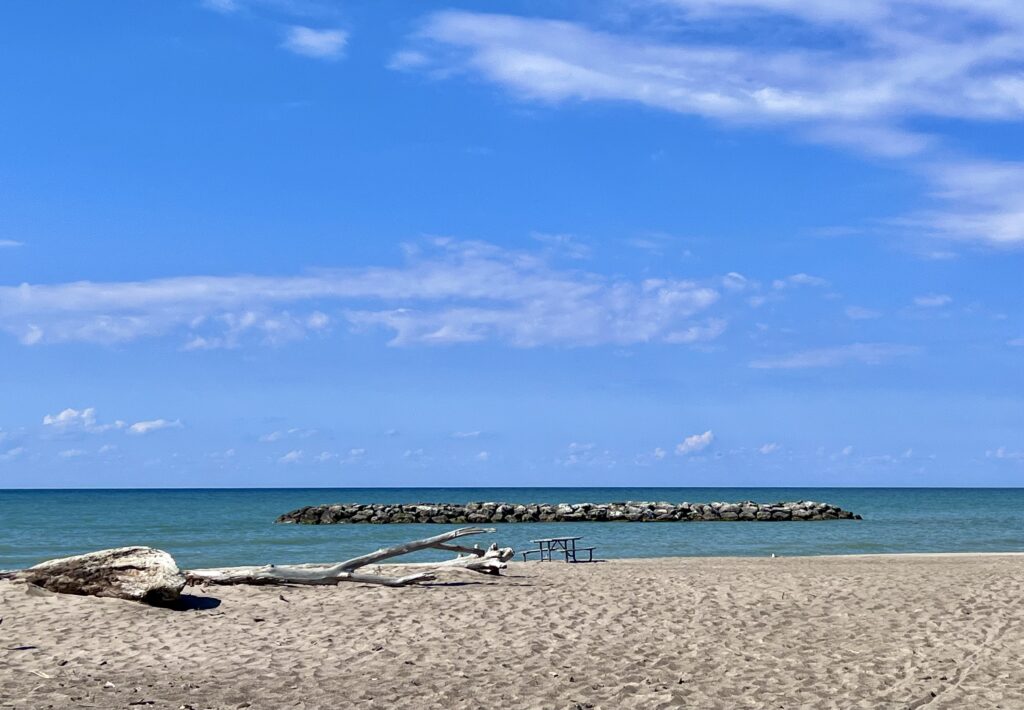 Take a ride on a water slide at Waldameer Park & Water World
Waldameer Park & Water World is an amusement park located in Erie, close to the entrance of Presque Isle State Park. There's two sides to the park, a dry rides park and water park. Water World features many large tube and body slides. There's also a children's area with slides and a splash pad. A large wave pool rounds out the offerings at Water World.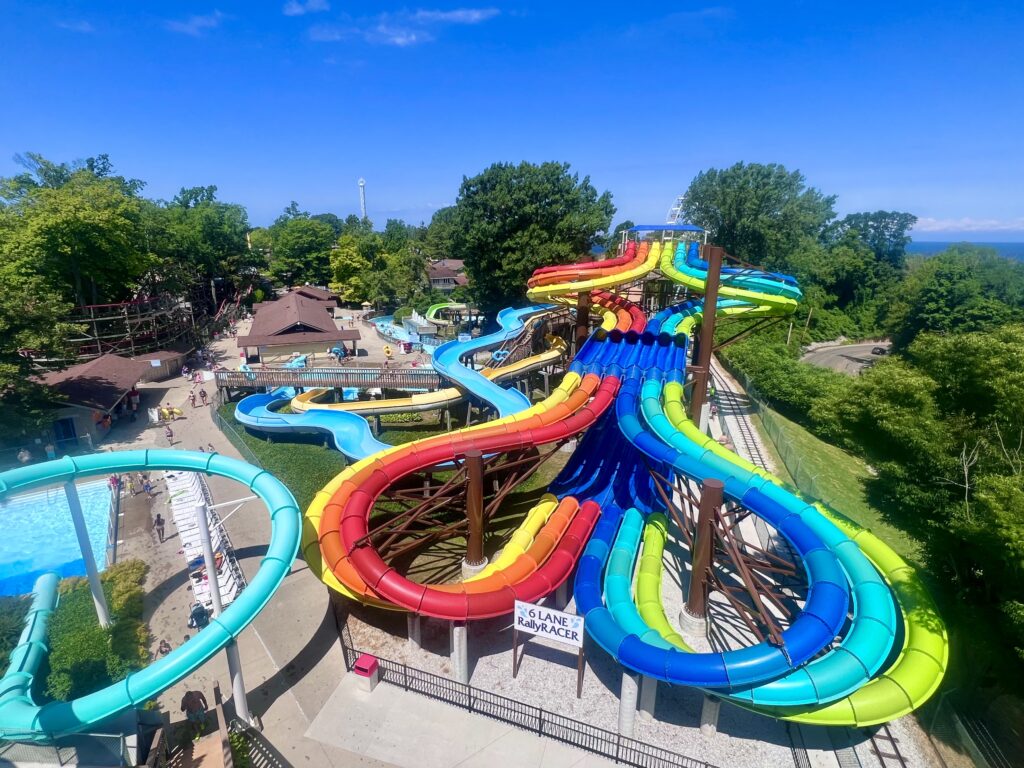 Take in the sights from the Bicentennial Tower
The Bicentennial Tower was completed in 1996 and sits on the edge of the city and the bay. The top observation deck is 138 feet. There is a fee to go to the top, and an elevator ride will help you to ascend the tower quickly. The bottom of the tower has a concession stand that sells ice cream.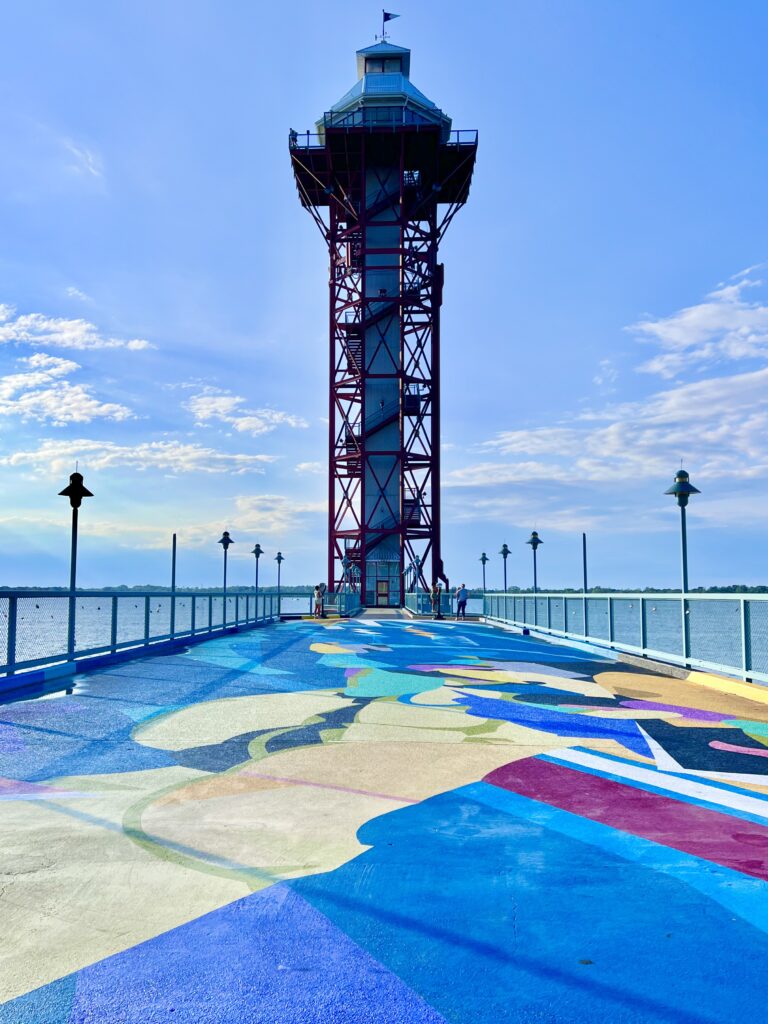 Play on the nature playground at Beach 11
Tucked at the end of Presque Isle state park is the popular Beach 11. Right beside the main parking area for the beach is a large natural playground for kids.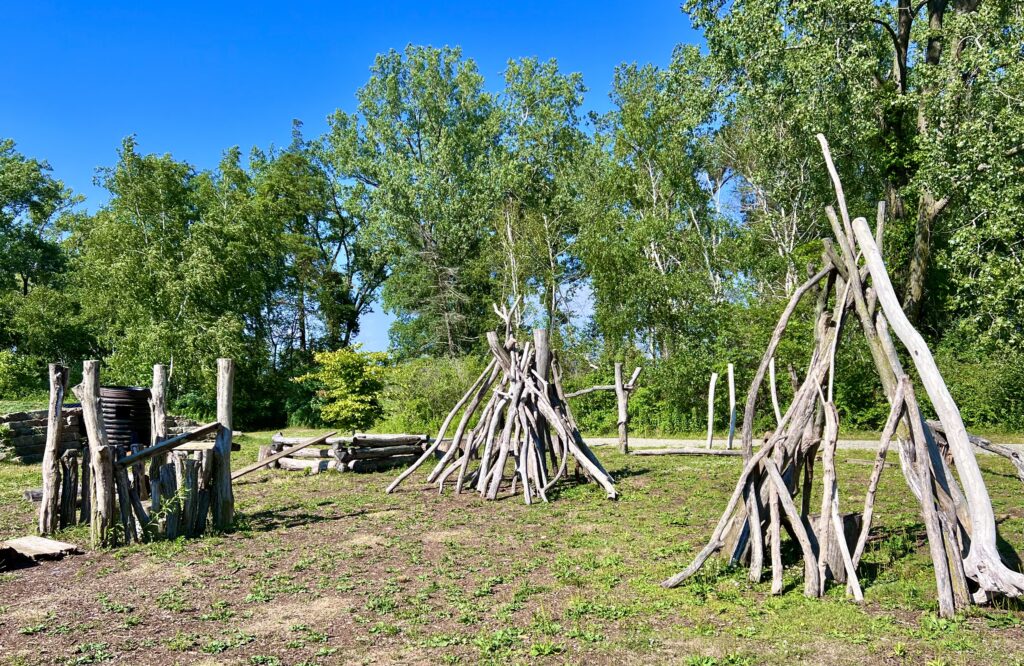 There's many logs and tunnels to climb through. Beside the playground is a pavilion for picnics. Restrooms are nearby, as well as a short path to the beach.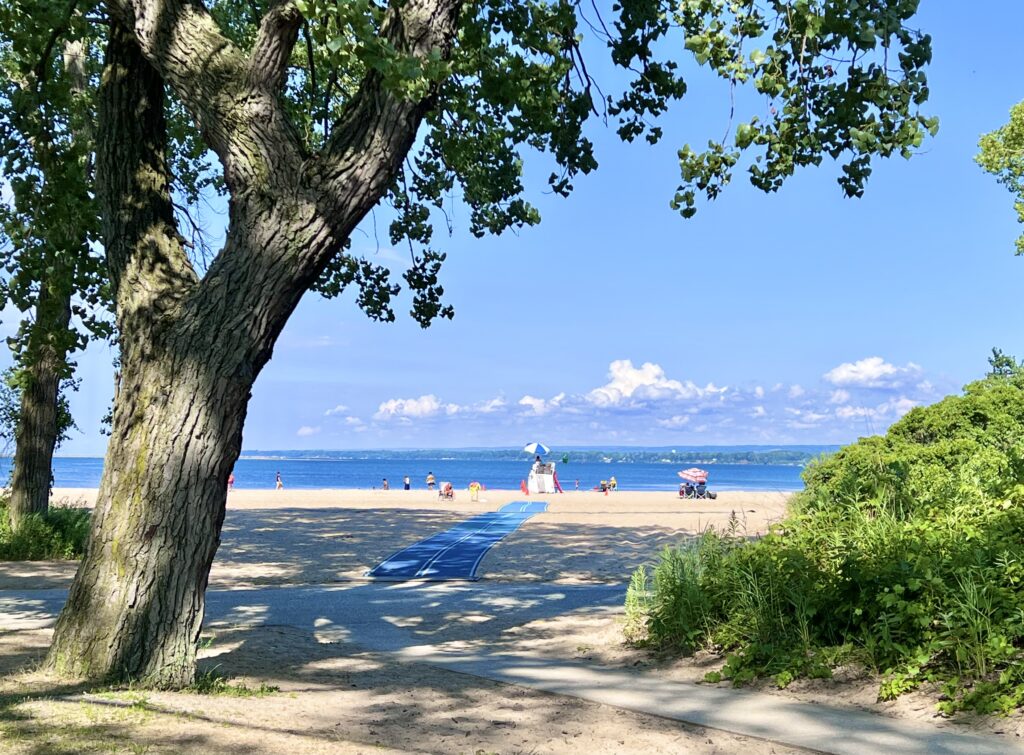 Enjoy pretend play at the Children's Museum
In downtown Erie, the expERIEnce Children's Museum is a fun place to enjoy the many opportunities for pretend play. There's a doctor's office, pizza shop, and a miniature Wegman's grocery store on the second floor of the Children's Museum.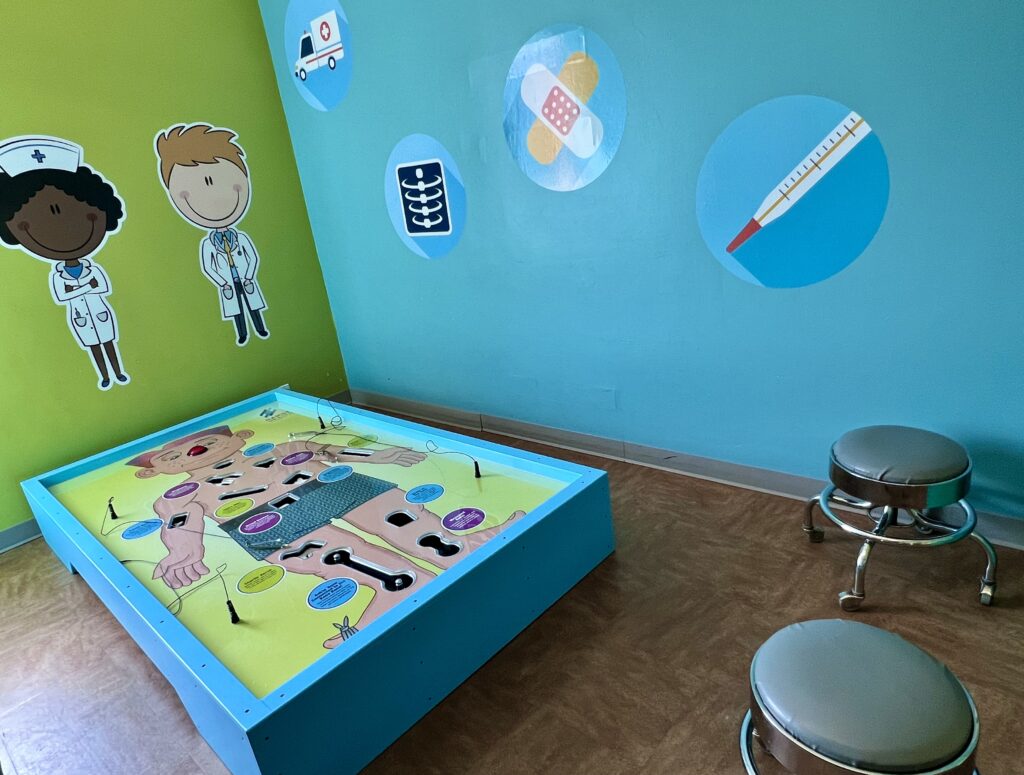 Learn about the area at the Tom Ridge Environmental Center
The Tom Ridge Environmental Center is located close to the entrance of Presque Isle State Park. It's a great place to learn about the state park and the wildlife and aquatic creatures that inhabit it. There's a gift shop and a tower with views of the bay. The tower has both steps and an elevator to the top. There is no fee to visit the environmental center or to go to the top of the tower.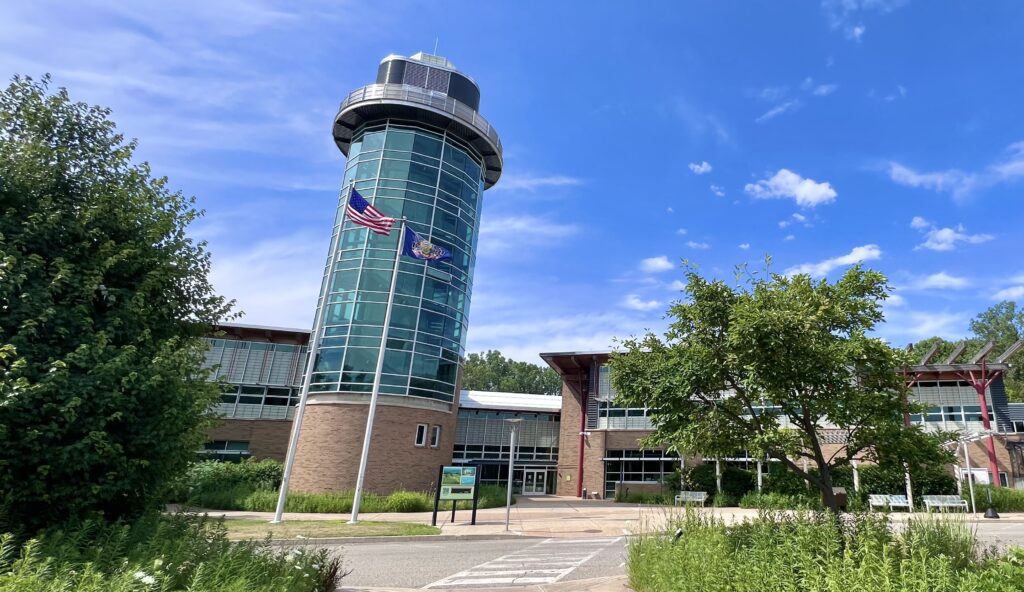 Ride a Roller Coaster at Waldameer Park & Water World
Waldameer Park & Water World is a classic amusement park located close to Presque Isle State Park. There's a dry ride section of the park featuring rides such as a carousel, paratroopers, a historic coaster, haunted house, and much more. The crown jewel of the park is the roller coaster, Ravine Flyer II. From the top of the coaster's lift hill there is a beautiful view of Lake Erie. This coaster is also unique due to its track crossing a bridge over a roadway.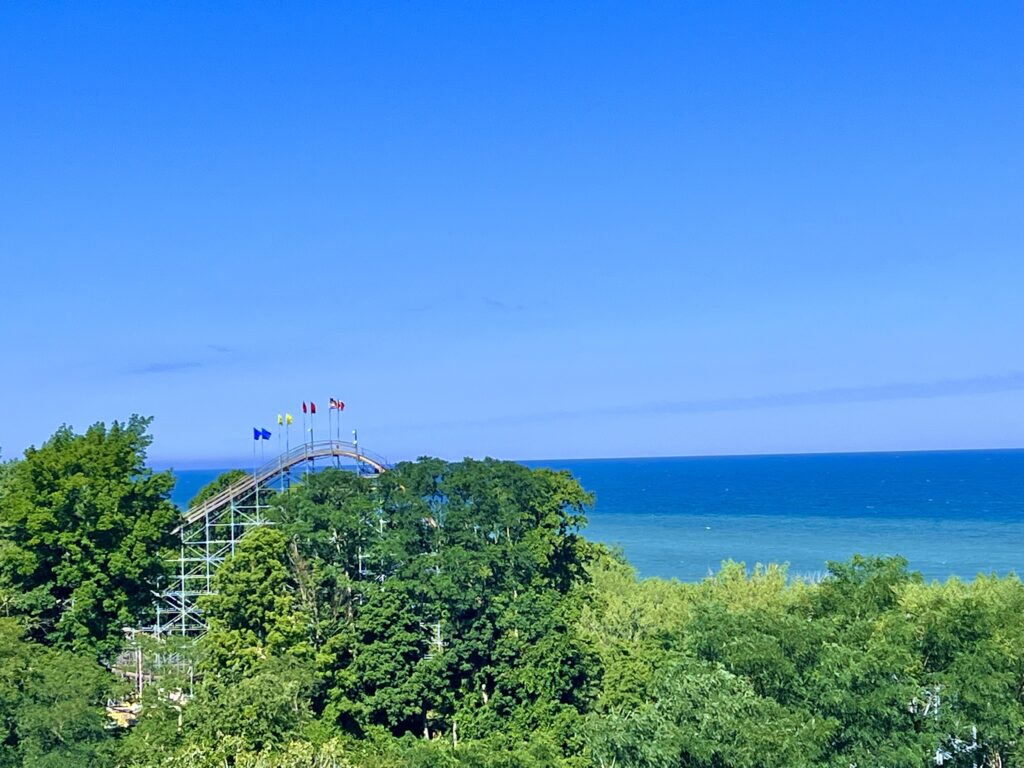 Take a Cruise on the Victorian Princess
The Victorian Princess is a sightseeing cruise on Lake Erie. Brunch, lunch, and sunset dinner cruises are also available. Check out the Victorian Princess's website for hours and tickets.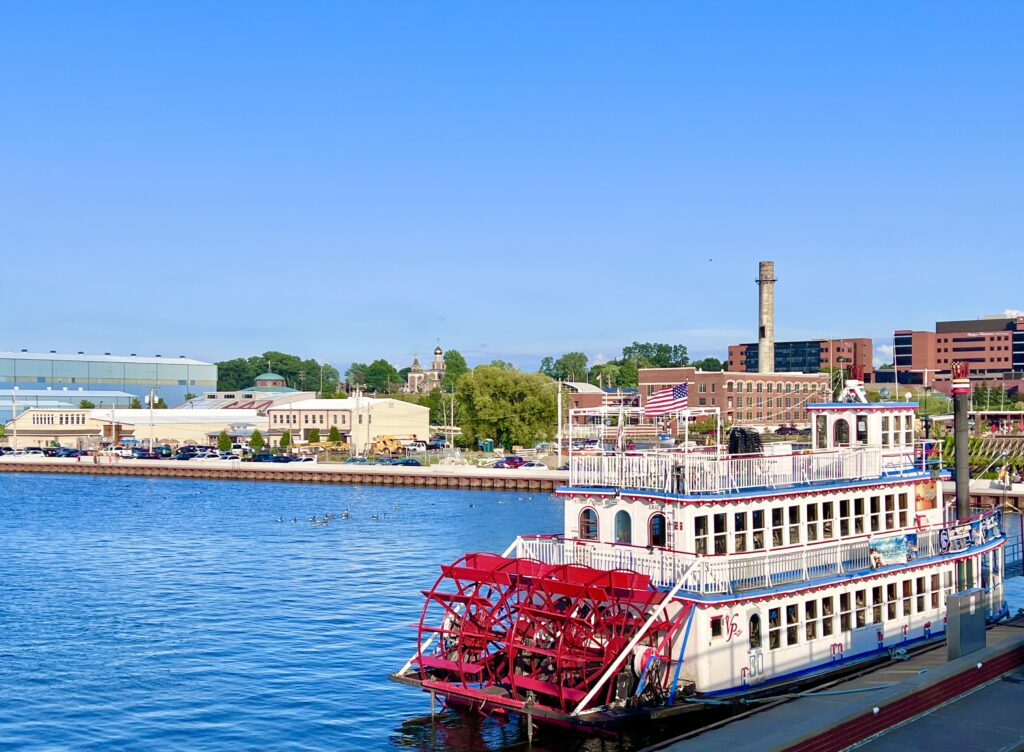 Visit the splash pad and take in the view at Bayview Park
Bayview Park is named appropriately for its view of Presque Isle Bay. The park features play structures, as well as a splash pad that's active in the summer.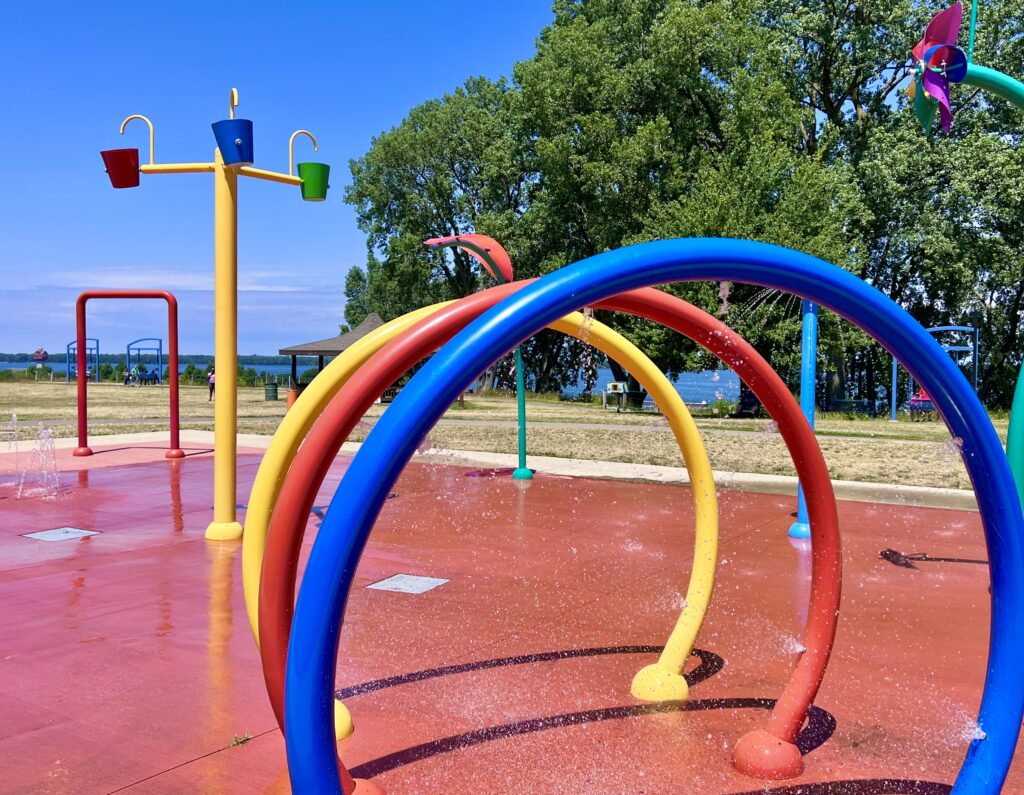 Bayview Park has several swings with a view of the bay. This park is also home to the "Erie" sign, a great place to get photos to remember your vacation to Erie, Pennsylvania.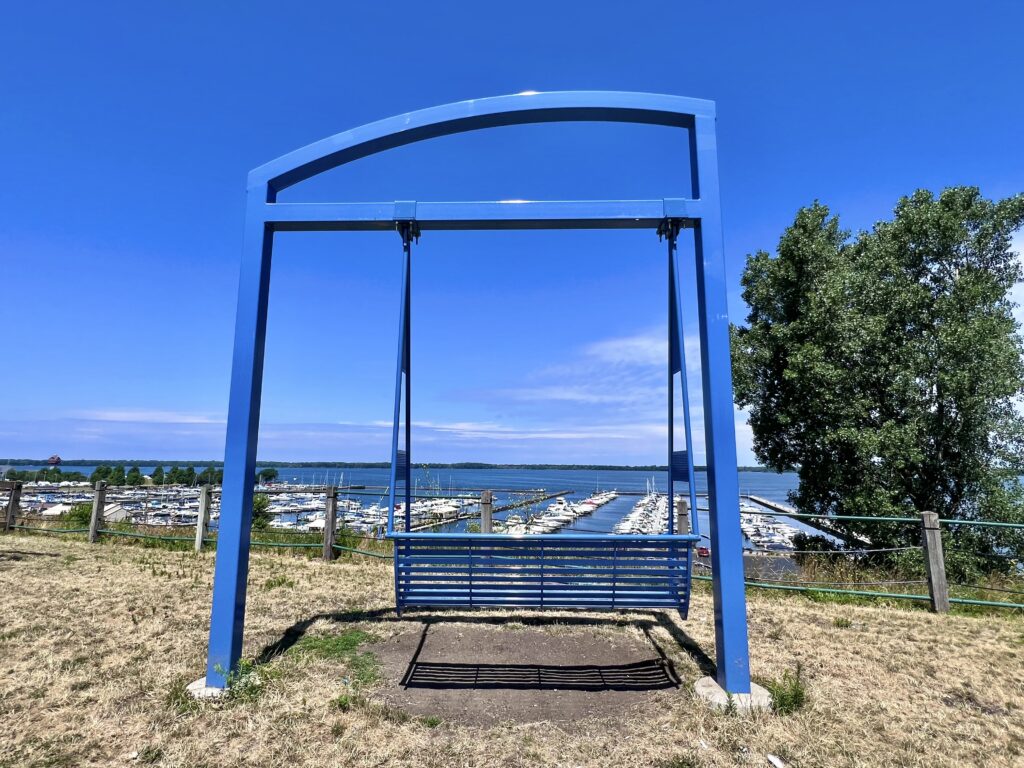 Climb the Presque Isle Lighthouse
The Presque Isle Lighthouse is located between Beach 8 and Beach 9 along the shores of Lake Erie. It's open specific hours, and there's a fee to climb to the top.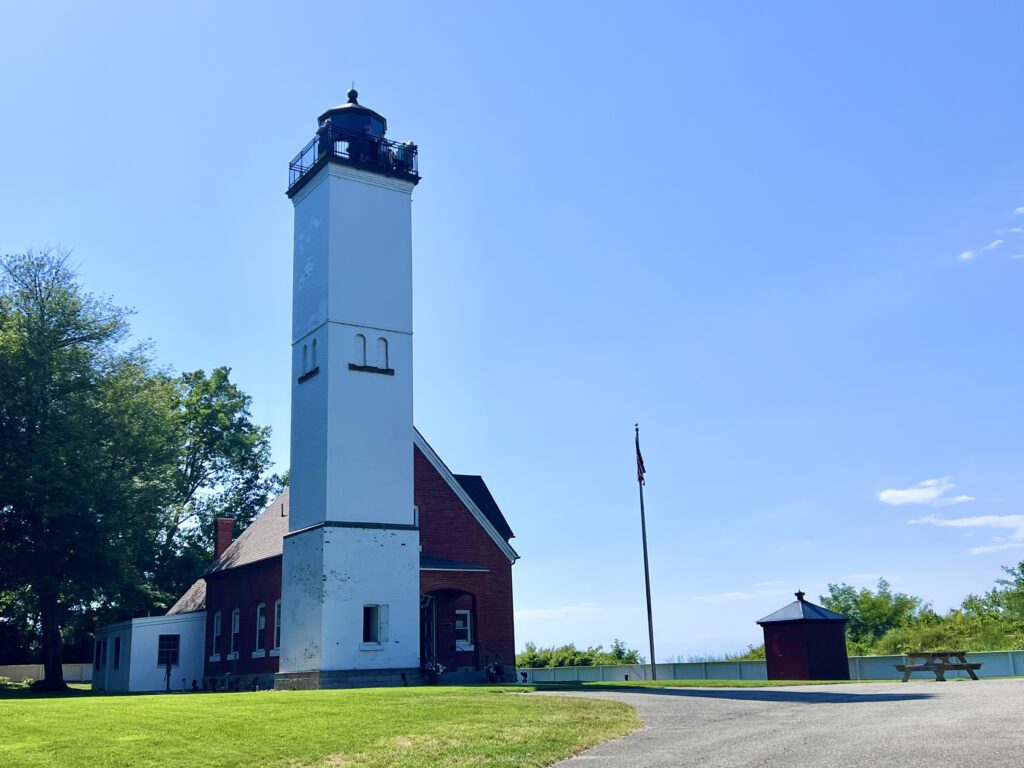 Bowl at Quaker Steak & Lube Restaurant
Quaker Steak & Lube is a restaurant attached to Splash Lagoon, the indoor water park. The fun atmosphere of this restaurant includes duckpin bowling. Bowling keeps the family entertained while also enjoying their food and drink. Reservations for the bowling lanes are recommended, especially on weekends.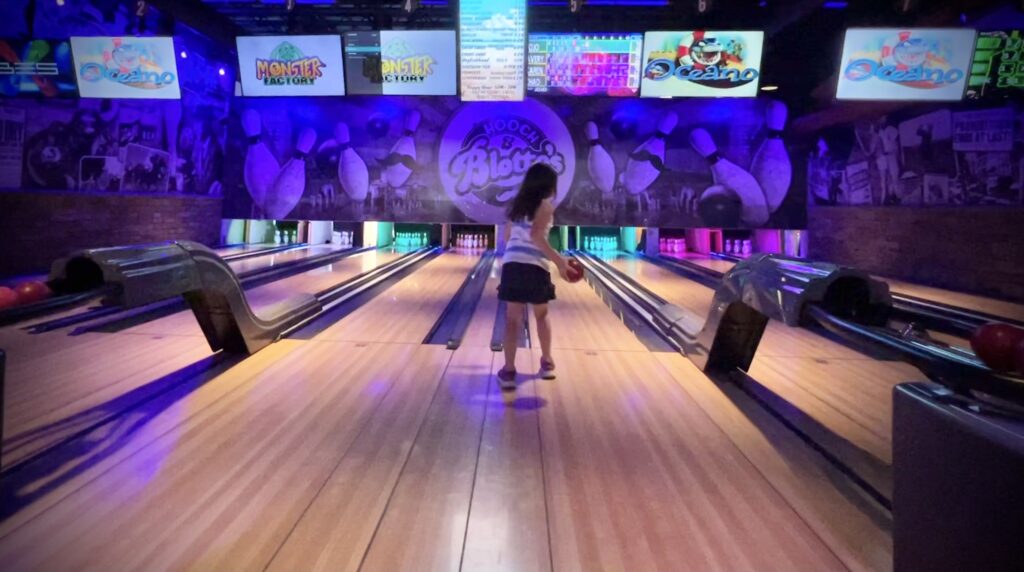 Rent a boat on Presque Isle Bay
Presque Isle Bay is home to many boat rental options. Businesses, like Port Erie Sports and Hidden Harbor Water Rentals have a variety of watercraft including pontoon boats, jet skis, kayaks, and stand-up paddle boards for hourly or daily rentals.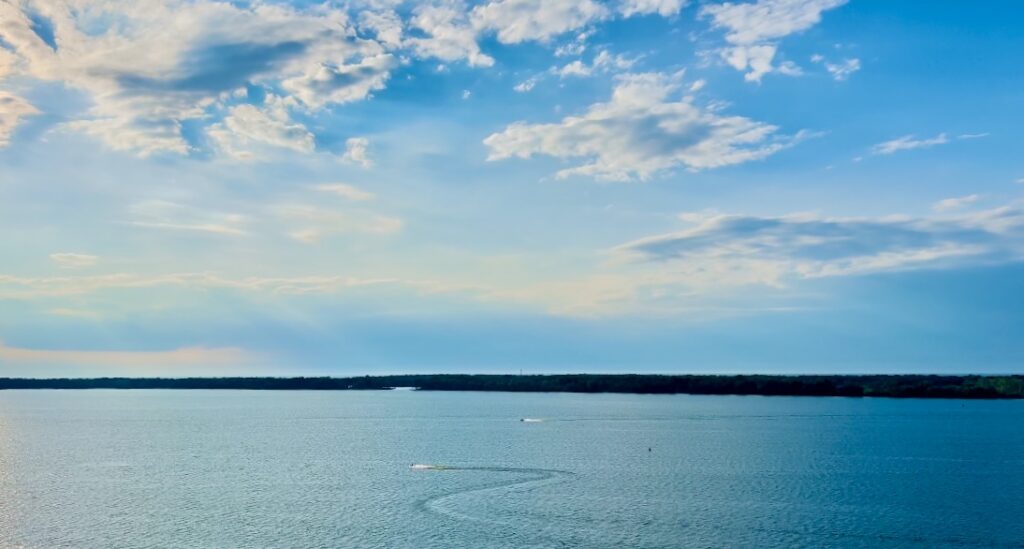 Picnic by the water
Last, but not least, is a simple picnic by the lake. Along Presque Isle State Park's roadways there are plenty of places to park and enjoy a quiet, secluded picnic.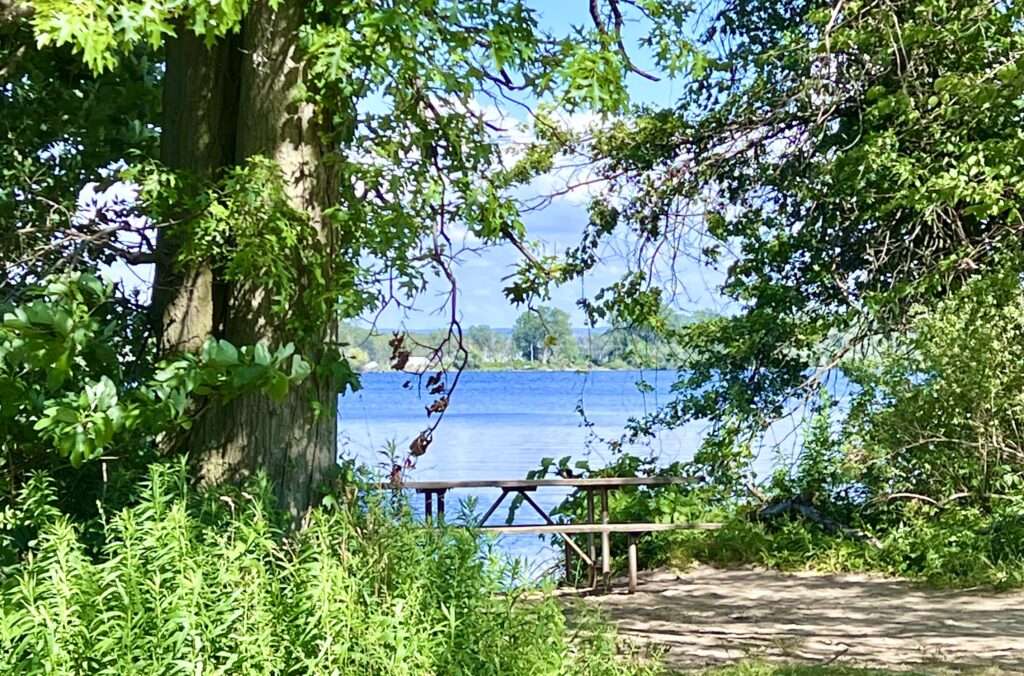 There's even more fun things to do in Erie, PA in addition to this amazing list! Check out the VisitErie website for more ideas. VisitErie has a summer bucket list, where you could win an Erie prize pack!
Sponsored Post – VisitErie hosted us. All opinions are my own.