Sponsored Post – VisitErie hosted us at Erie Zoo. All opinions are my own.
Erie Zoo is a zoological park located at 423 West 38th Street in Erie, Pennsylvania. The 15-acre zoo features almost 400 animals, and also includes botanical gardens to enjoy.
There are seven main exhibits at the zoo: the main building, Kiboka Outpost, Wild Asia, Children's Adventure, Barn Area, Center Zoo, and Safariland.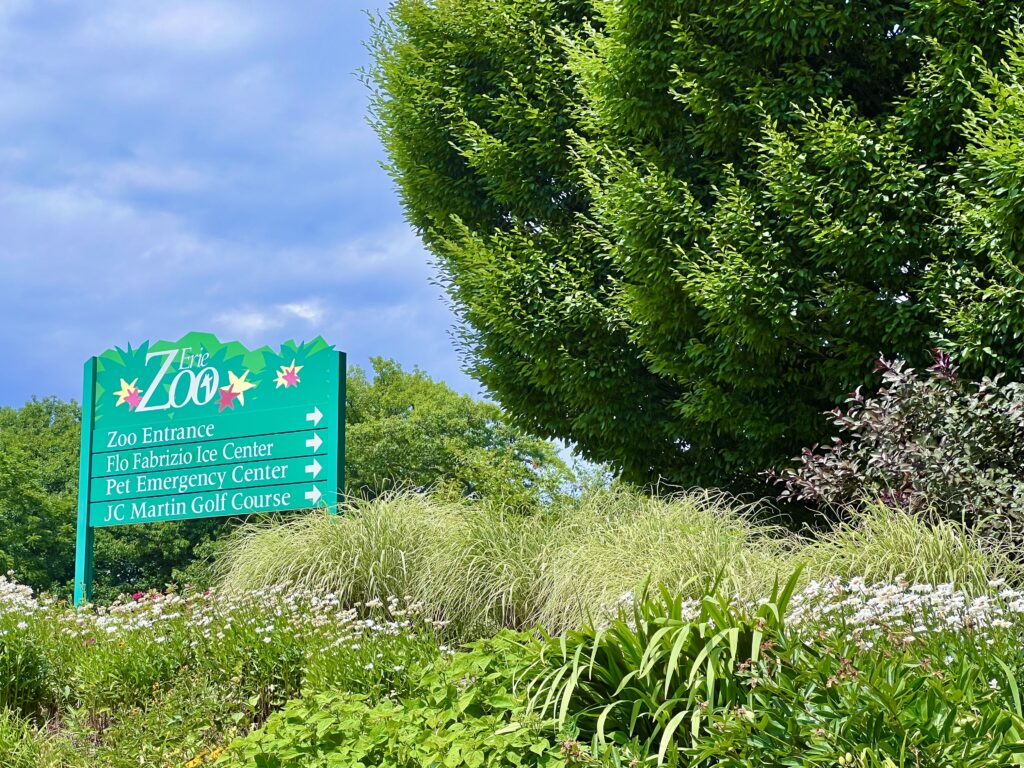 Erie Zoo Admission
Admission rates are available for adults, children and seniors. Children 23 months and under are free. Be sure to check Erie Zoo's website for current hours and special events. You can purchase tickets at the front gate.
Erie Zoo Train
After entering the main gate, the zoo train is located immediately to the left, before entering the main building. Additional tickets are required to ride the train. Tickets can be purchased at the ticket window in front of the train area.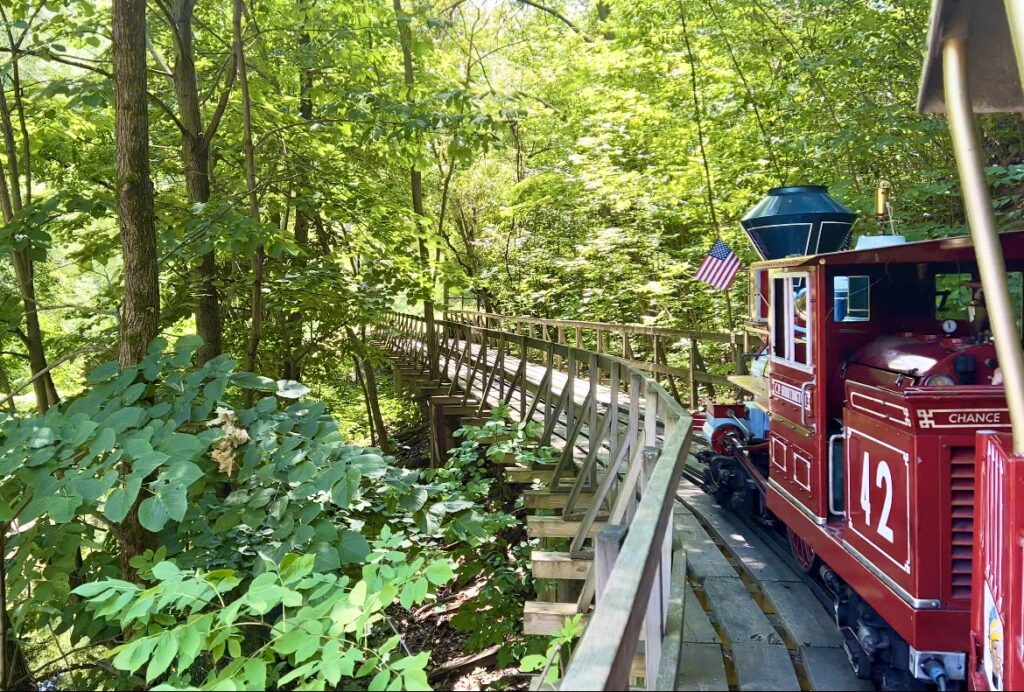 The train is high-capacity, so don't be deterred if there is a long line. The train runs along one side of the zoo and animals can usually be seen from the train. It crosses a long bridge and circles around for a trip back to the station.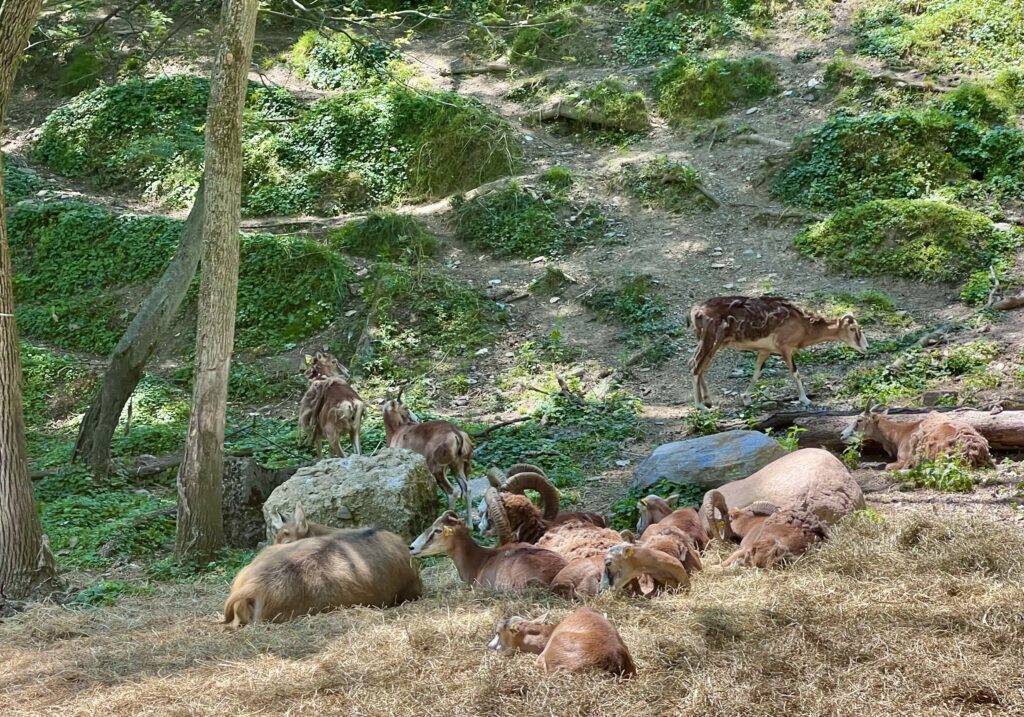 Erie Zoo Carousel
Another ride at Erie Zoo is the Wildlife Carousel. It's located in the Children's Adventure area of the zoo. There's many colorful animals to ride. Tickets are available at a booth beside the carousel.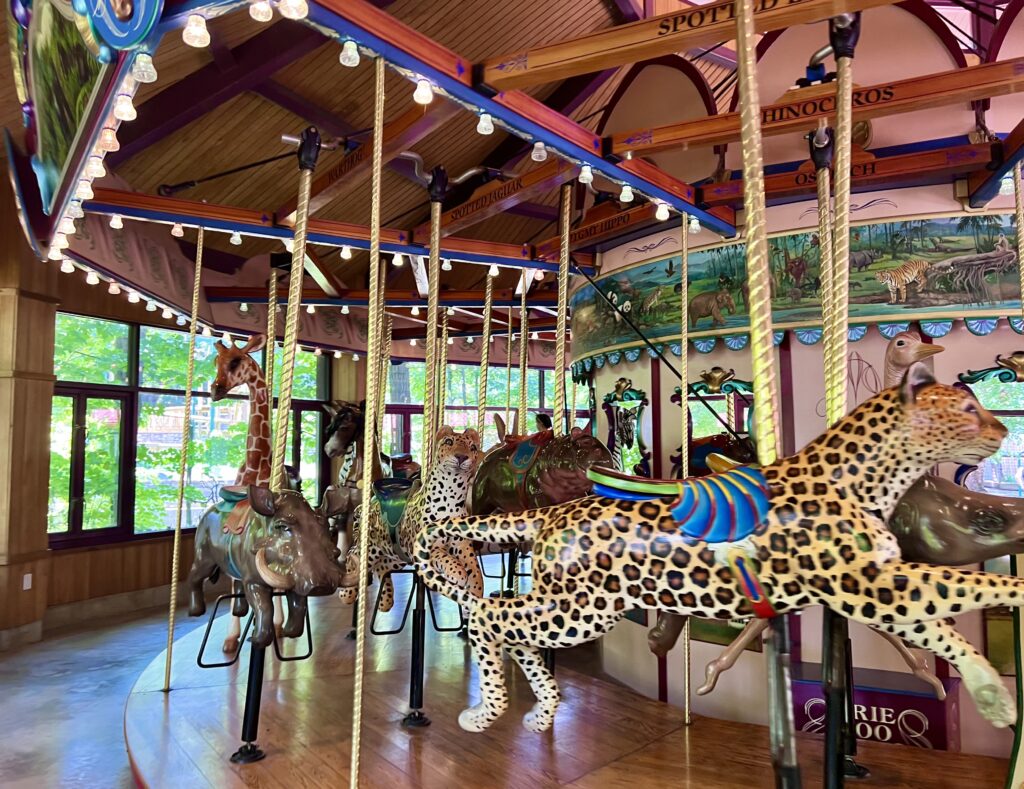 Erie Zoo Animals
The Erie Zoo features a wide variety of animals. The first area is the main building, which includes a Black and White ruffed lemur, jaguar, sand cat, caracal, meerkat, serval, and more.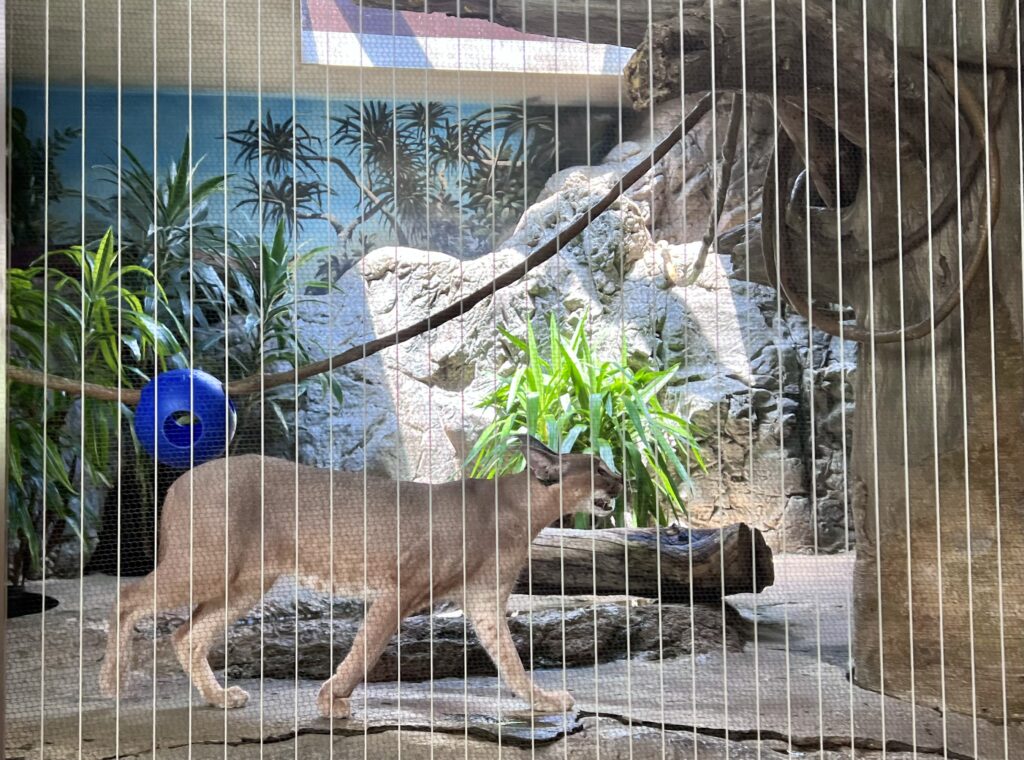 Other areas include the children's zoo with Llamas, alpacas, and zebu. The Kiboka Outpost includes a tiger, southern white rhino, zebra, warthong, and several additional animals. The Children's Adventure area of the zoo features wallabies, llamas, kangaroos, and many more animals.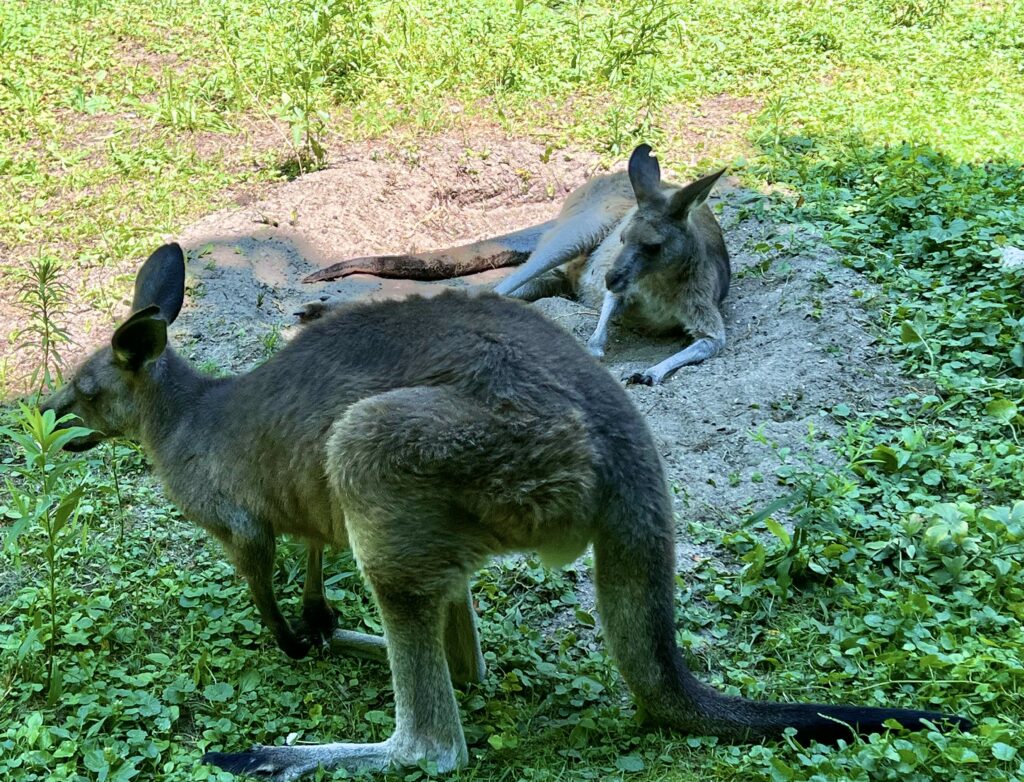 The Wild Asia area is home to a red panda, gibbon, python, orangutan, and warty pig.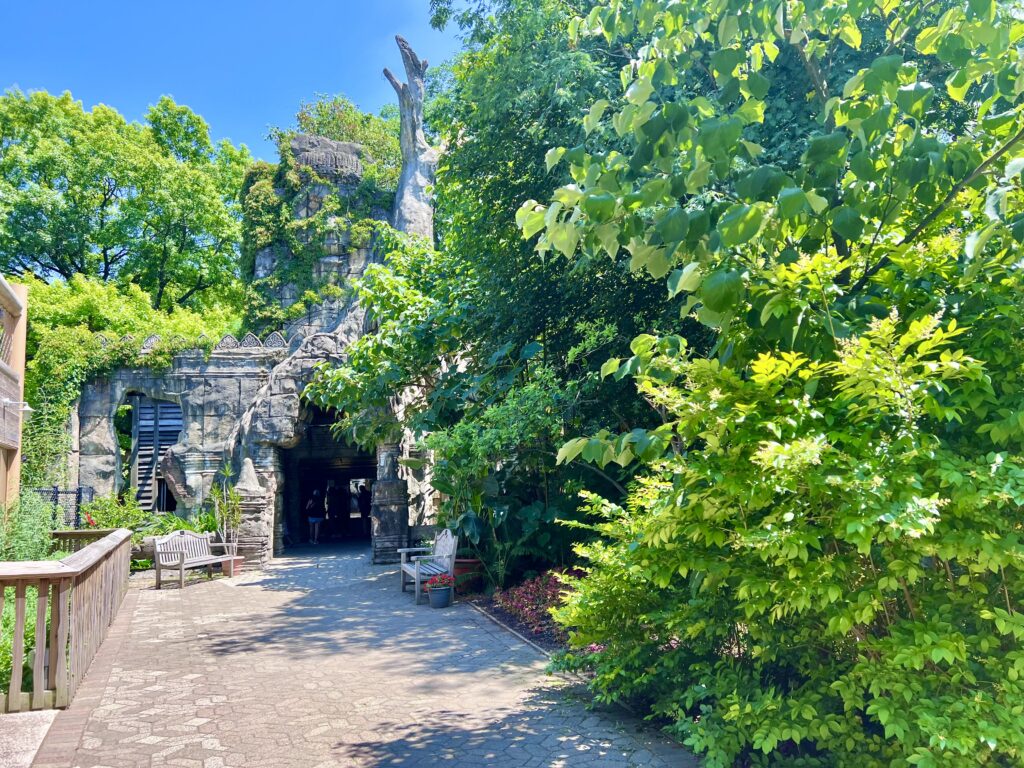 In Monarch Way, be sure to check out Mystery Mountain, which has a nice rope bridge, cave, and waterfall.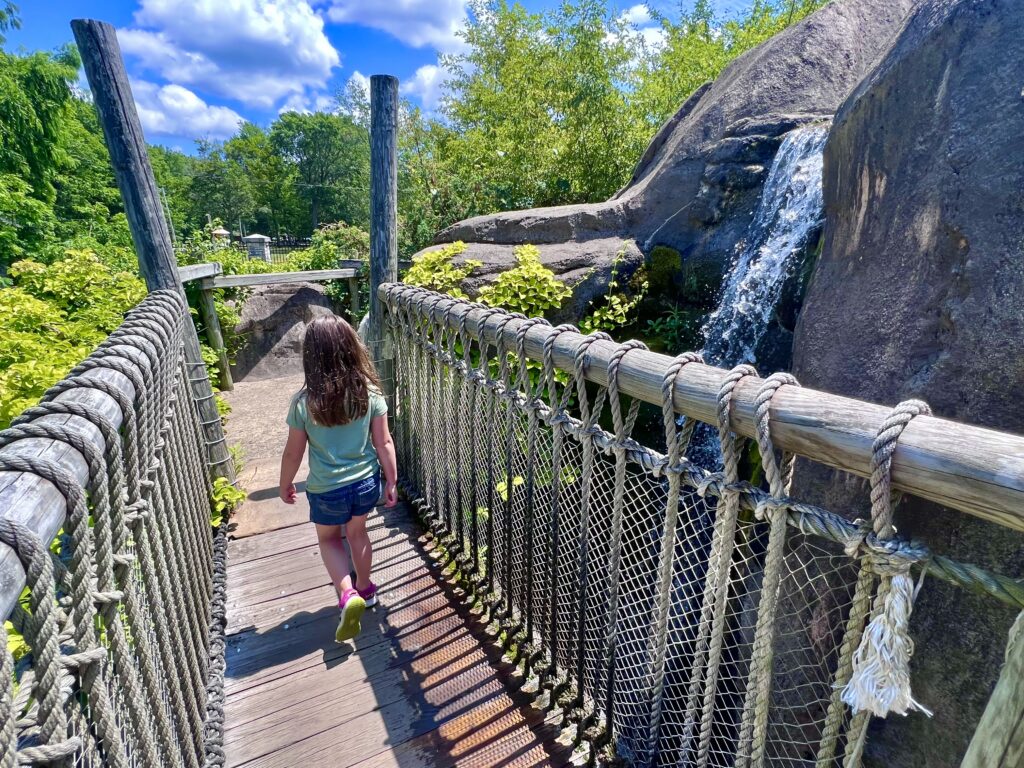 Adventure Woods Playground
In addition to the two rides, there's also a wooden playground for children. Several chairs are surrounding the playground, some are shaded by the play structure.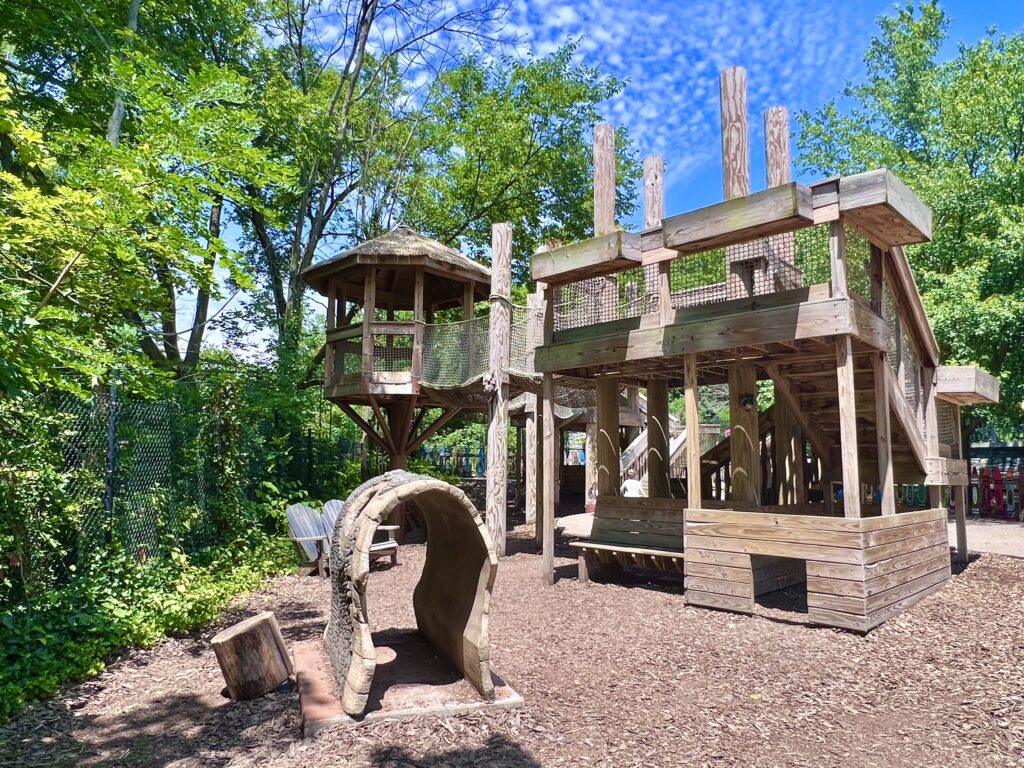 Erie Zoo Map
A map of the zoo is available near the entrance, however it's easy to navigate and stroller-friendly. The zoo also includes a gift shop and food stand.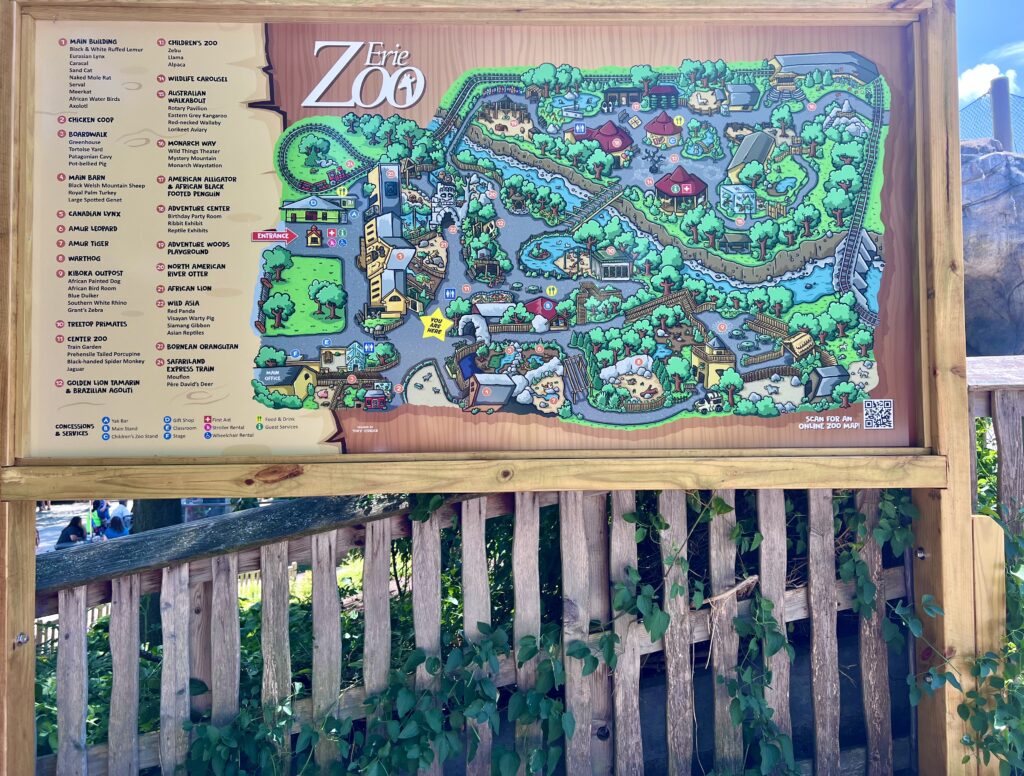 Looking for more to do in Erie?
Check out this post of 17 fun things to do in Erie, Pennsylvania. VisitErie also has a summer bucket list including many more attractions in the area.
Sponsored Post – VisitErie hosted us at Erie Zoo. All opinions are my own.