Sponsored Post – Magnolia Meadows hosted us. All opinions are my own.
Magnolia Meadows Farms is an adventure farm coupled with a working farm. It's located in Thurmont, which is northern Frederick County, Maryland. The farm opens for weekends each year for the fall season, typically mid-September until the end of October. Check their website for dates and hours.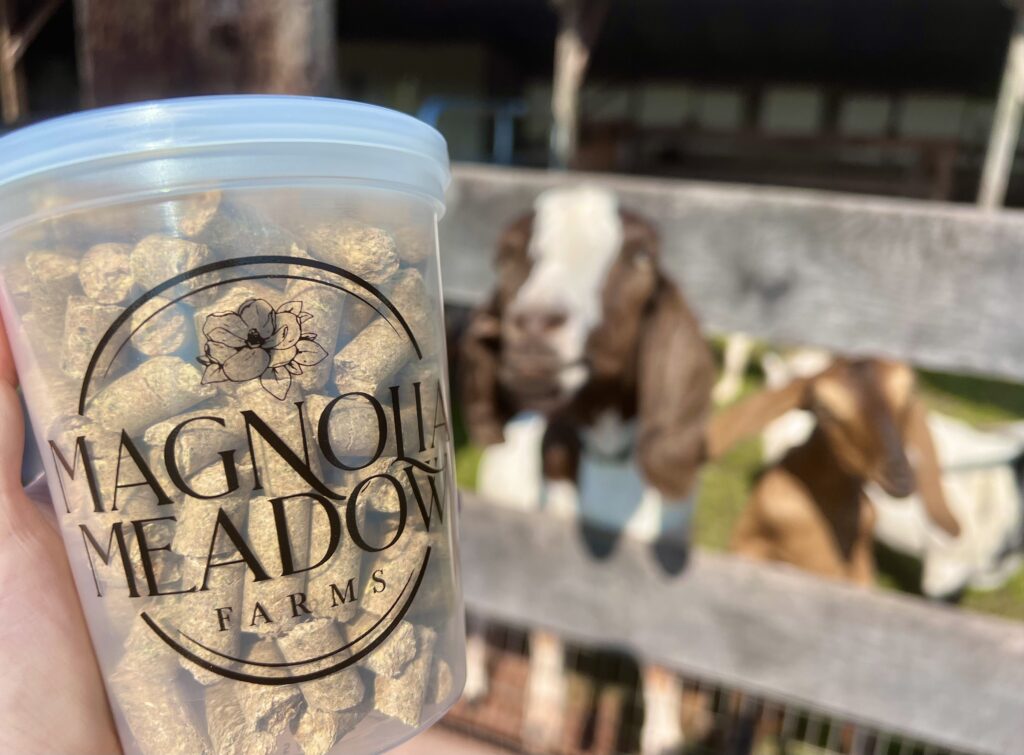 Magnolia Meadows Farms Activities
Magnolia Meadows Farms has a wide-variety of activities to enjoy each fall. There are U-pick fields of pumpkins, gourds, sunflowers, and wild flowers. There's also more than 20 fun adventures like mini zip lines and mountain slides.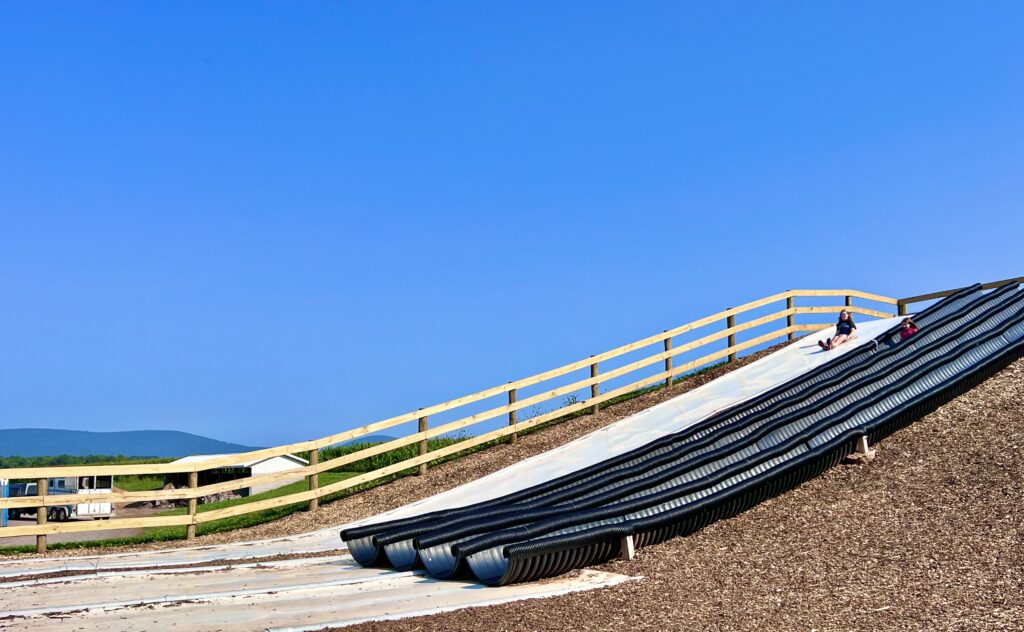 The mountain slides provide a fun and fast ride to the bottom. Since there are several slides, you can race with a friend or sibling. Be sure to pick up a sack at the bottom of the slide, then choose either a flat slide experience or rounded tube slide.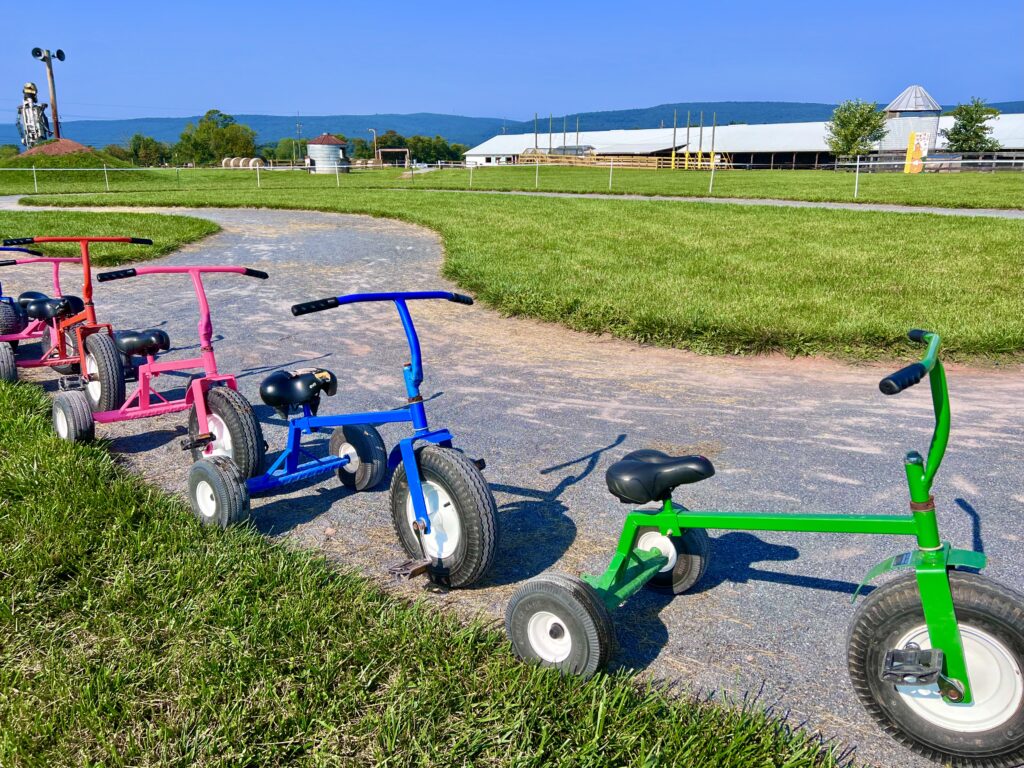 The Trike Track at Magnolia Meadows Farms contains two different paths. There's different size trikes to tailor to kids' preferences and heights.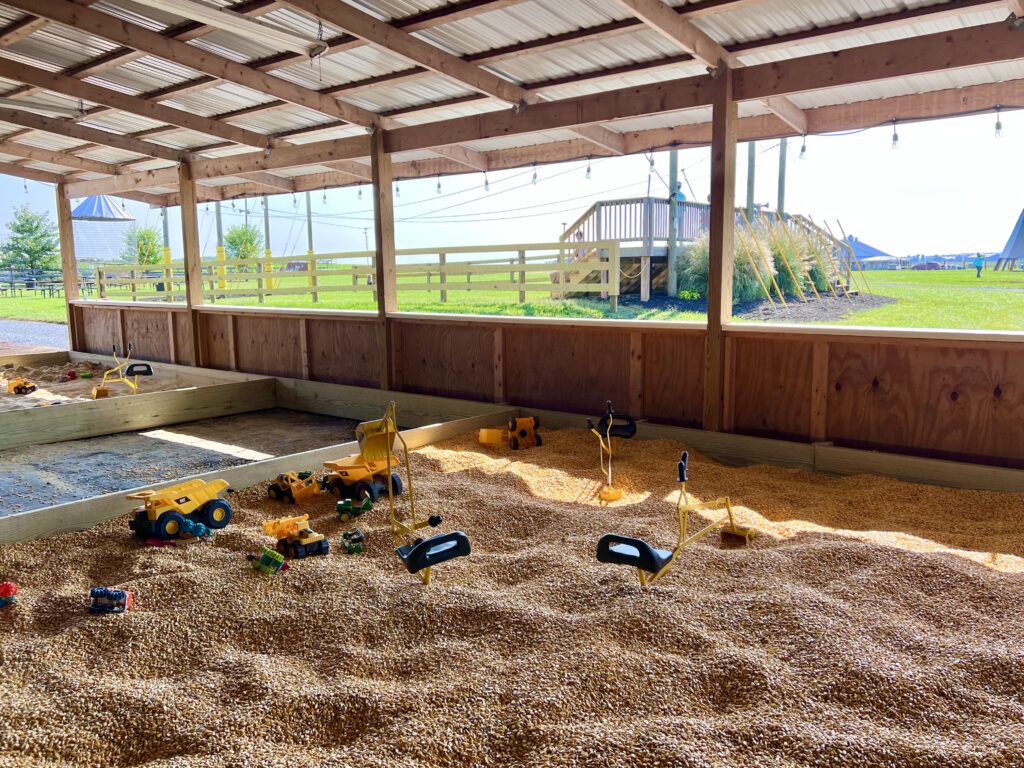 One of the favorites spots to play at Magnolia Meadows Farms is the corn bin. It's undercover of the barn roof, so there's plenty of shade. Benches surround the corn for a nice place to watch the kiddos dig in the corn.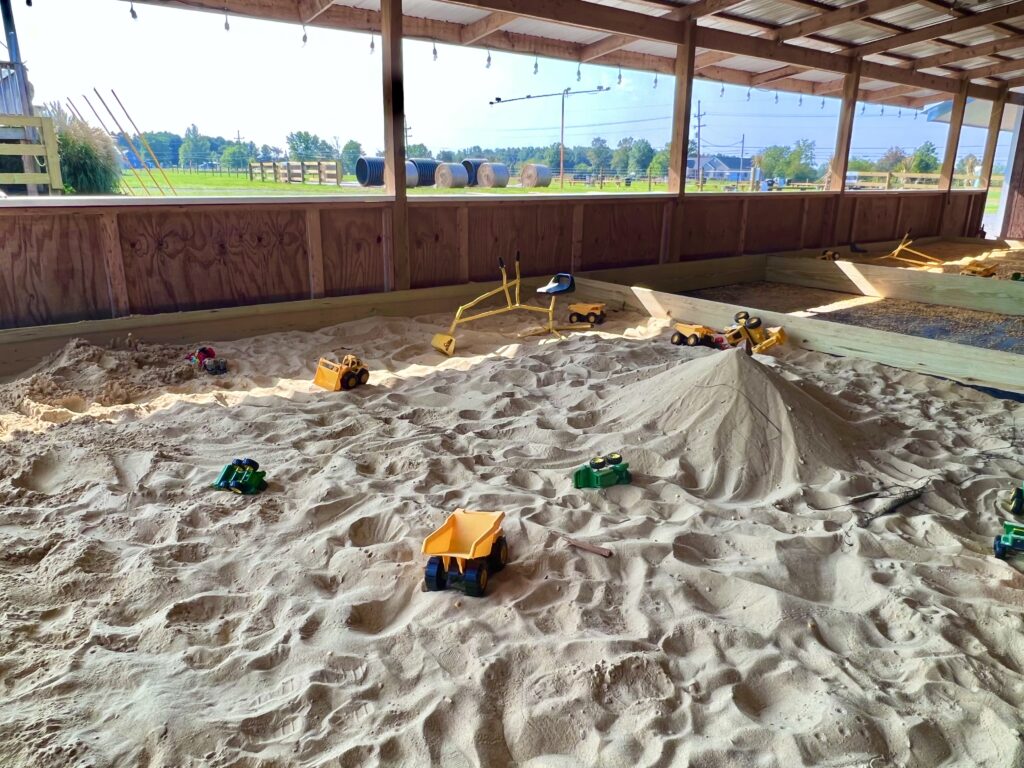 Beside the corn bin is a large sand box, also under roof with plenty of shade. Toys are available to add to the fun, including dump trucks and diggers.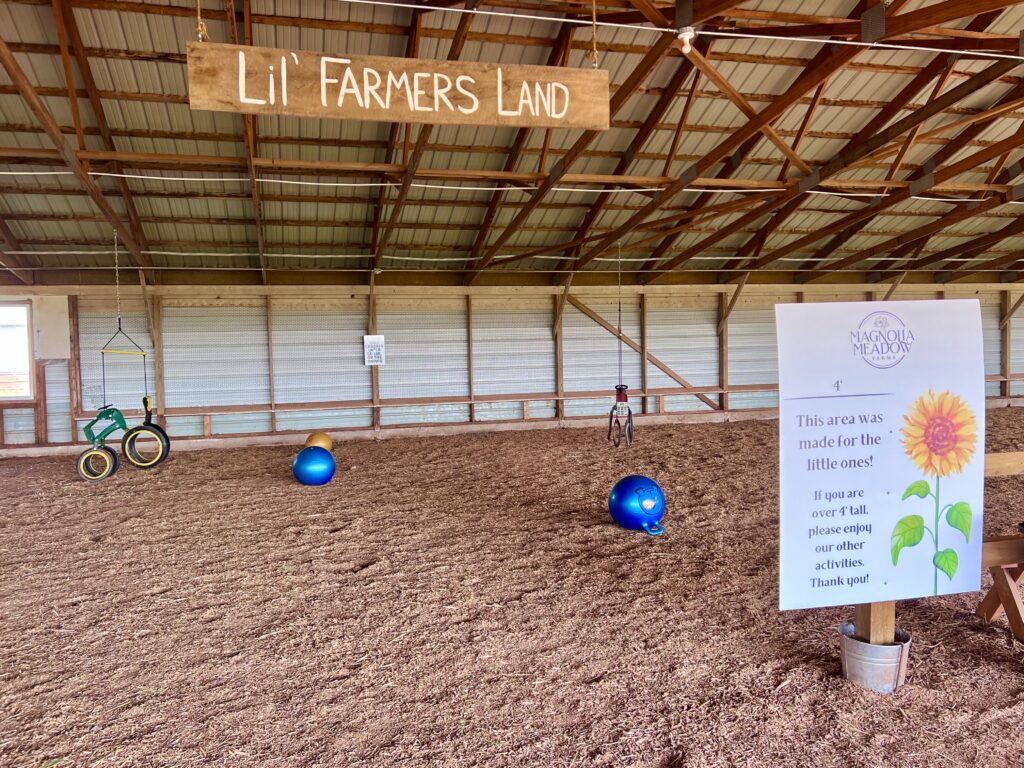 The Lil' Farmer's Land play area is located close to the sandbox and corn bin, making it easy to watch children in both places. This area includes bouncy balls and swings. It's a large space to run around and play, and it's partially-fenced. Keep in mind it's only for kids 4 feet and under.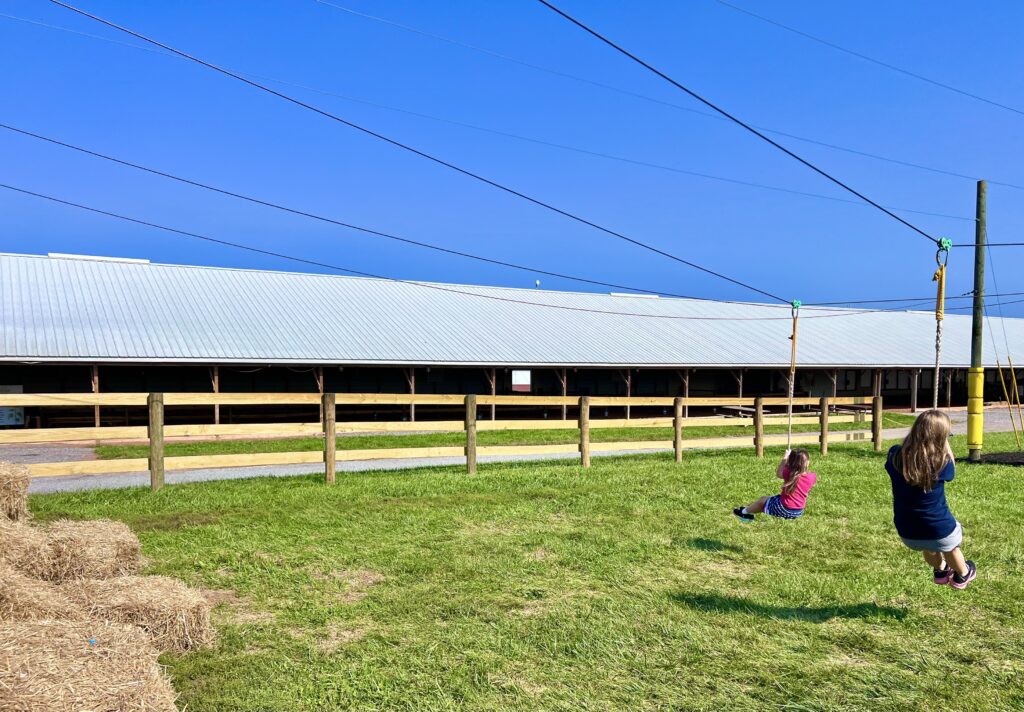 One of the funniest attractions at Magnolia Meadows may be the mini zip lines. Starting from an elevated platform, there's a small seat to jump onto and zip to the other end. To make it even more fun, race to the other side and see who can zip the fastest.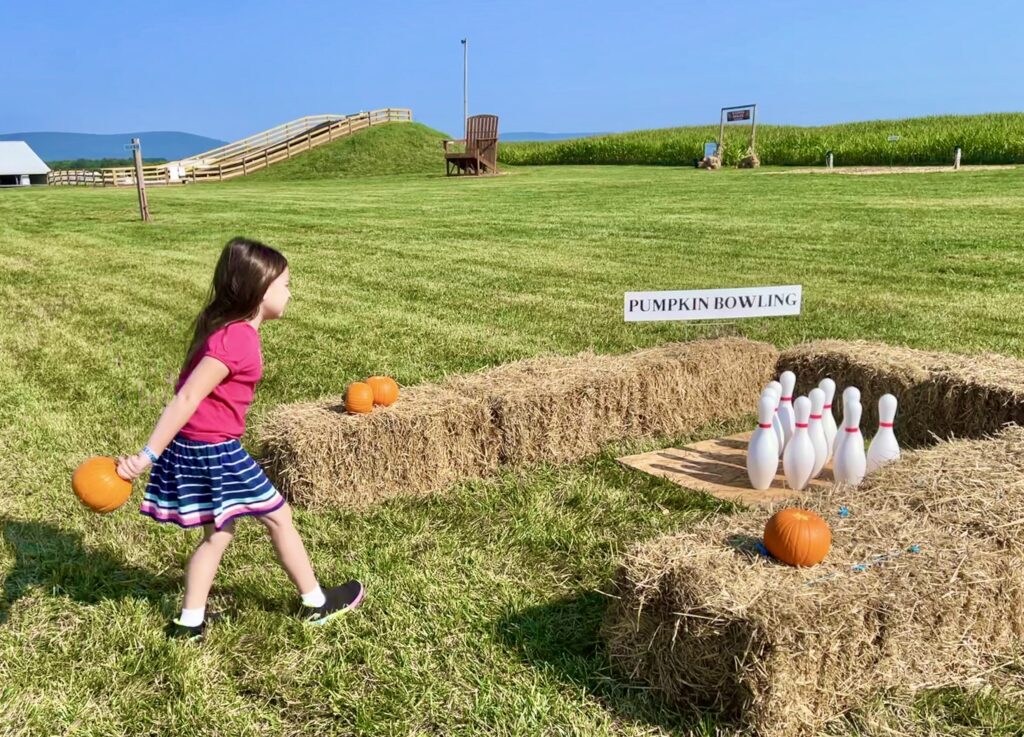 Other attractions at the farm include a sports court with football, baseball and basketballs to shoot for the targets. There's pumpkin bowling, apple canons (additional cost), duck races, and a tire mountain to climb.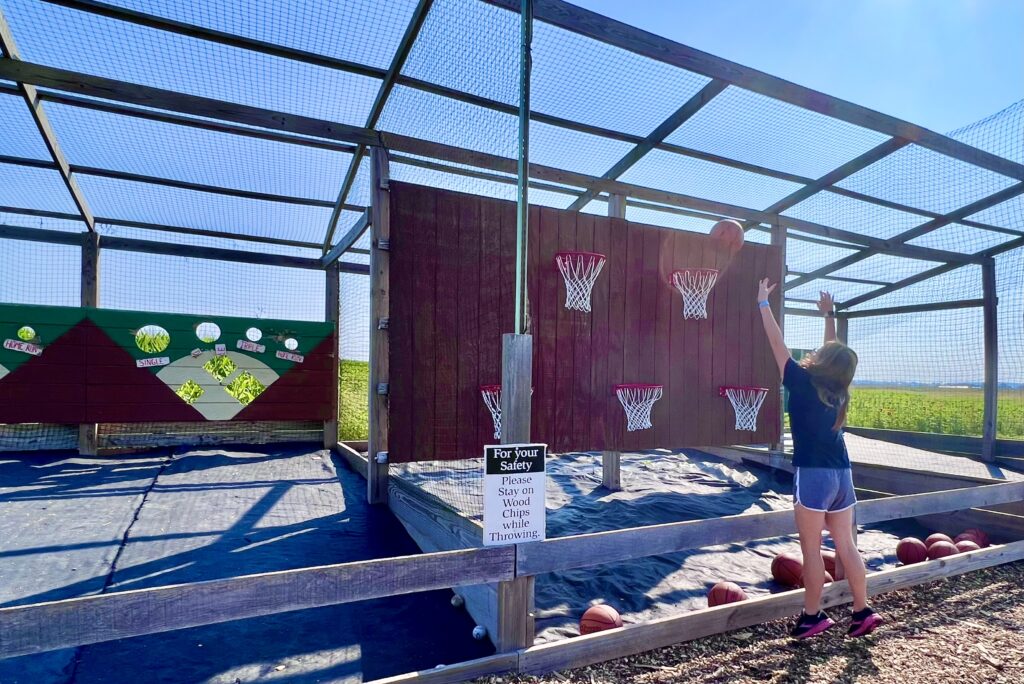 Magnolia Meadows Food
There are plenty of choices for food and desserts at Magnolia Meadows Farms.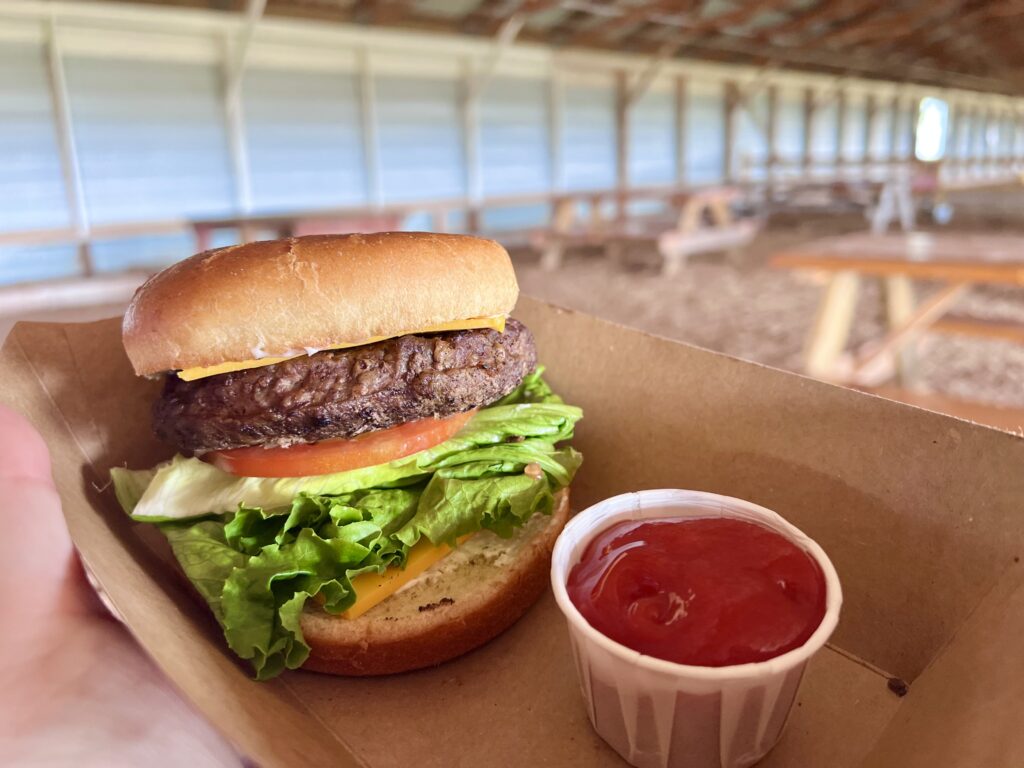 From burgers, to loaded french fries, chicken tenders, and chicken sandwiches, there's plenty to try and enjoy at the main eatery at the farm.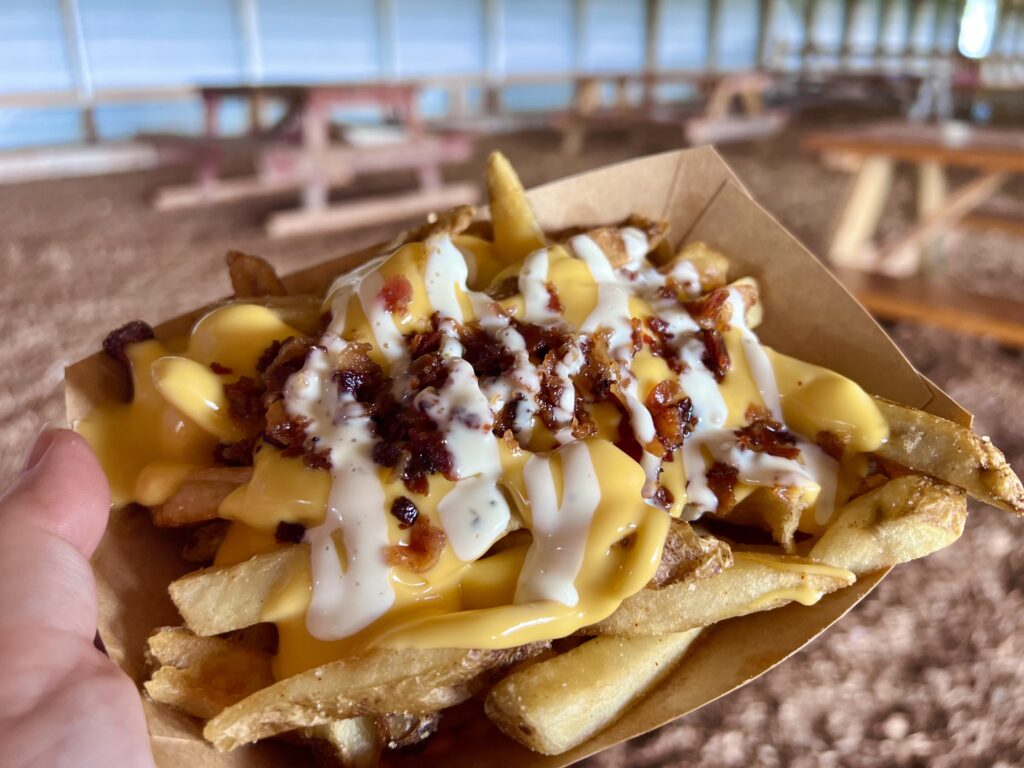 The farm also features pumpkin and vanilla soft serve ice cream and milkshakes.
U-Pick Fields
Pumpkins, gourds, wild flowers, and sunflowers are available to pick in the fields of Magnolia Meadows Farms. The pumpkin patch is accessed with a short walk or a tractor ride around the farm. There are also pumpkins and gourds available in the new market.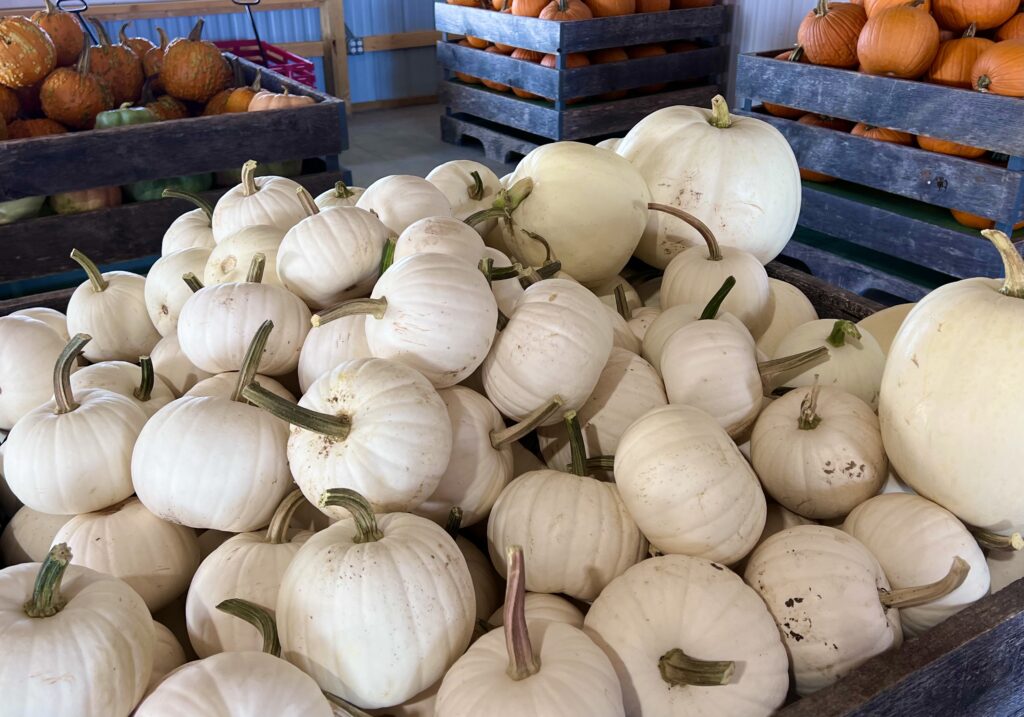 The flowers are available to purchase in either a jar or a bucket. The farm provides the cutting shears and the bucket, you provide the creative flower arrangement by exploring the fields to find the perfect flowers.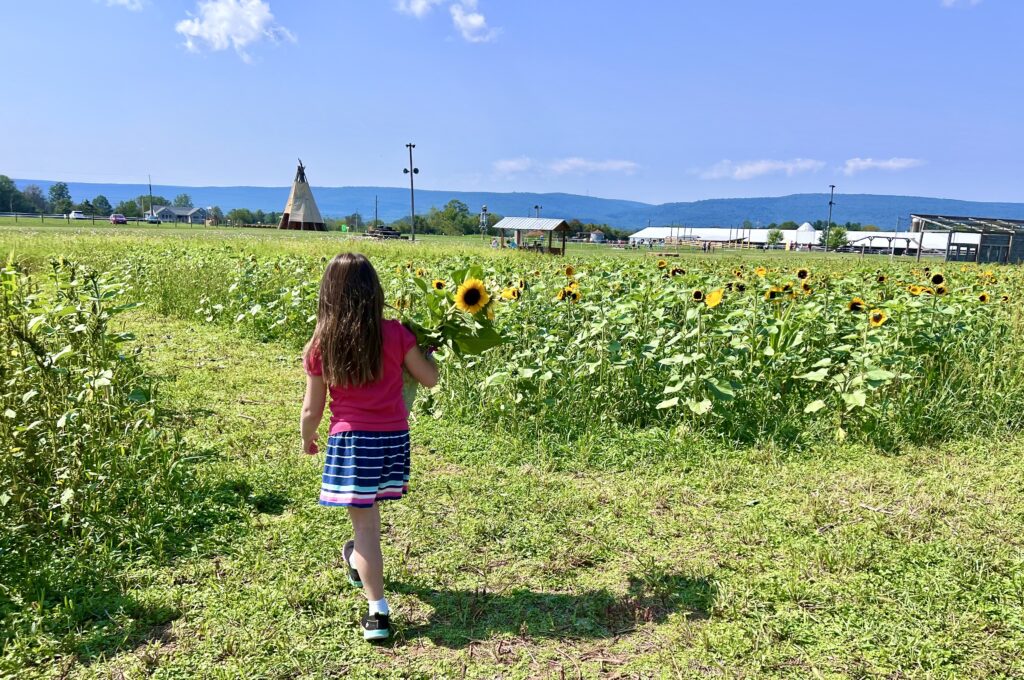 Magnolia Meadows Farms Ticket Discount
Tickets to the Magnolia Meadows Farms can be purchased online in advance. There's a 30 minute arrival window to help with the flow of guests. Readers of Been There Done That with Kids can enjoy $1 off each General Admission ticket with the code: BeenThere22. This code expires at the end of the Magnolia Meadows Farms 2022 season.
Tips for Visiting Magnolia Meadows
It's surprisingly clean for a working farm, but old shoes and clothes are best for playing in the corn and sand.
Visit the U-Pick fields earlier in the day, when the weather is a bit cooler. Take the scenic tractor ride to the pumpkin patch.
Purchase your tickets online and bundle them with add-ons like animal feed cups and flower buckets. Don't forget to use the discount code provided above!
Sponsored Post – Magnolia Meadows hosted us. All opinions are my own.