The mountains surrounding Raystown Lake in Huntingdon County, Pennsylvania provide a wonderful opportunity to overlook the lake. These two Raystown Lake overlooks provide two different perspectives of the lake.
These Raystown Lake overlooks can be easily accessed via the same parking lot along Henderson Overlook Road. When traveling from Route 22, which is a major route that runs close to the town of Huntingdon, take Snyder's Run Road from Route 22.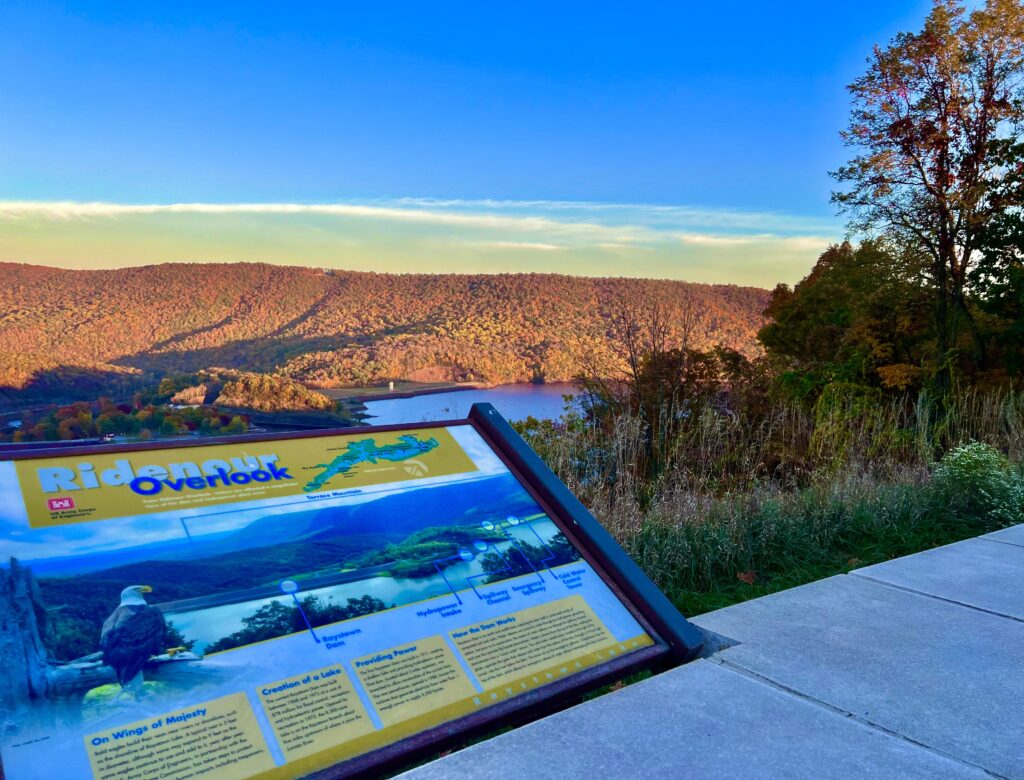 Snyder's Run Road quickly turns, but stay straight onto Henderson Hollow Road. Follow Henderson Hollow Road as it turns and watch for signs for the overlooks.
Once you reach the end of Henderson Overlook Road there's a small loop that provides parking spaces for both of the scenic overlooks. It's not a large parking lot, so keep that in mind if it's a busy summer weekend.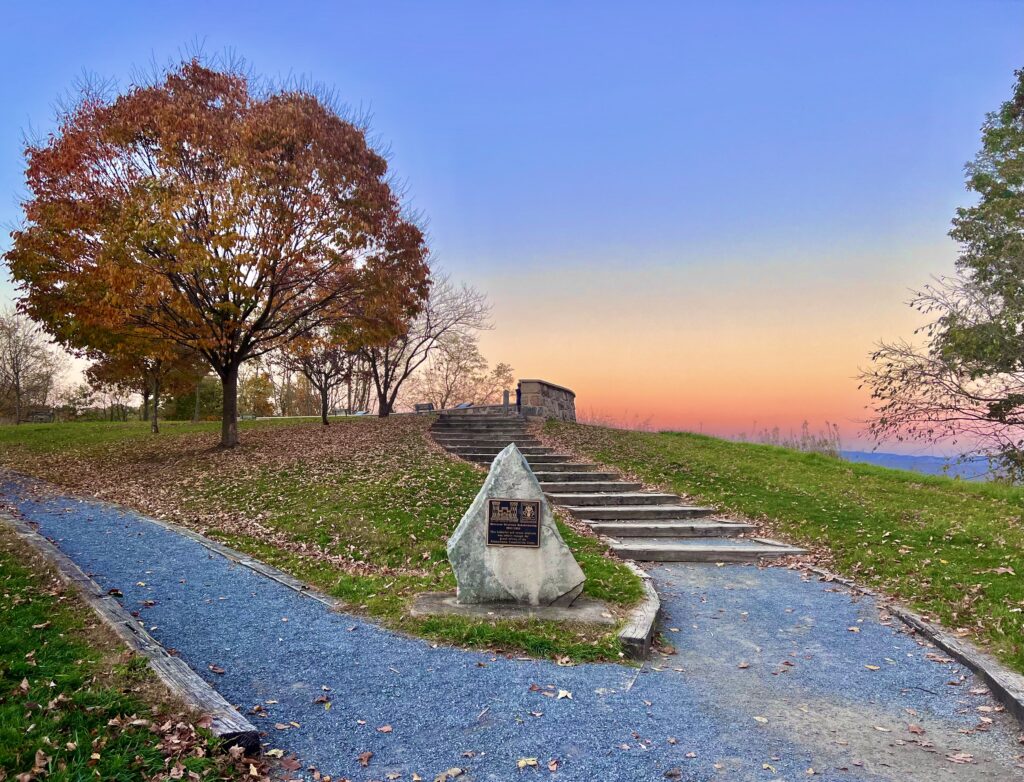 Ridenour Overlook is beside the parking lot. There's a short path to the top of it which includes a set of steps. There are benches to relax and enjoy the view and a stone wall. The overlook features a wide view of Raystown Lake, the land and mountains that surround it.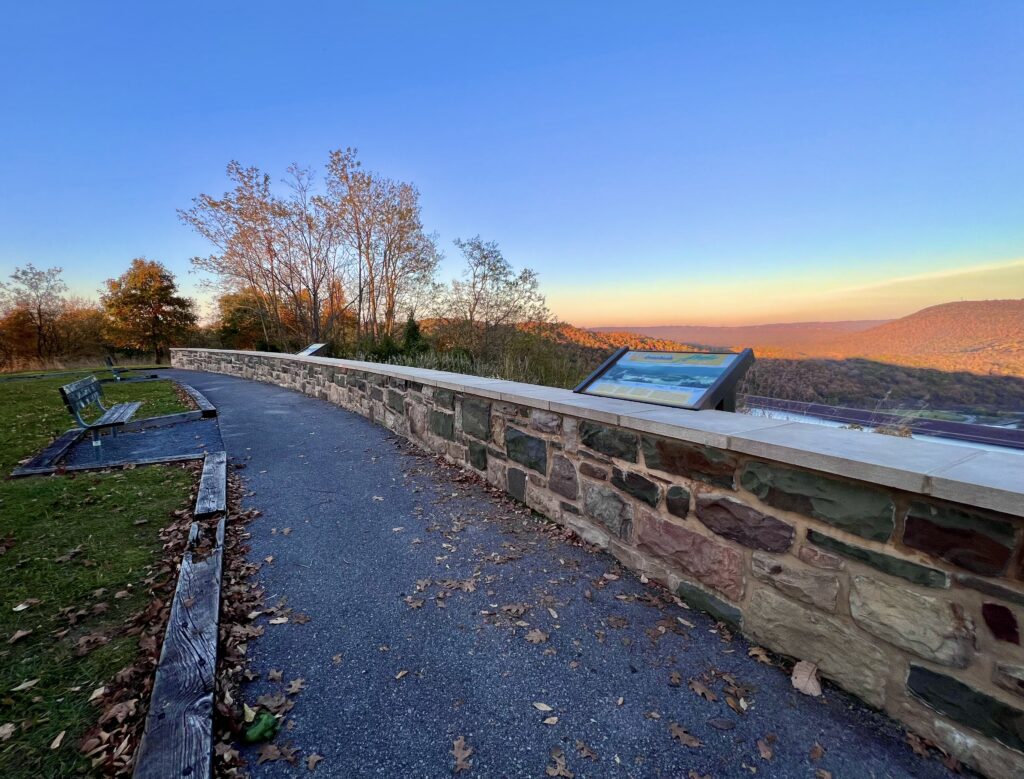 Hawn's Overlook – Another Raystown Lake Overlook
After enjoying the scenic view of the lake from Ridenour Overlook, follow the trail head at the Hawn's Overlook sign. The sign indicates the trail is about 300 yards, as the walk only takes five minutes or less at a brisk pace.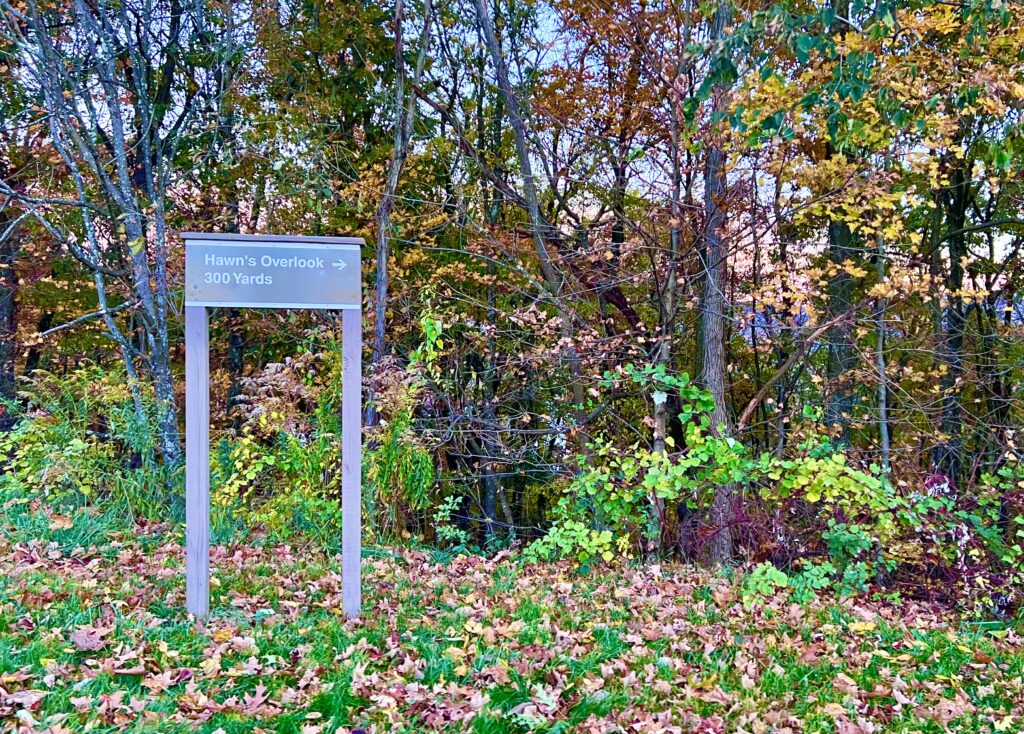 Hawn's Overlook is another scenic view of Raystown Lake. The lake has many curves, so both overlooks get a unique view. If visiting at sunset, Hawn's overlook is where you want to be, as the view of the sun setting behind the mountains is best from this side of the lake.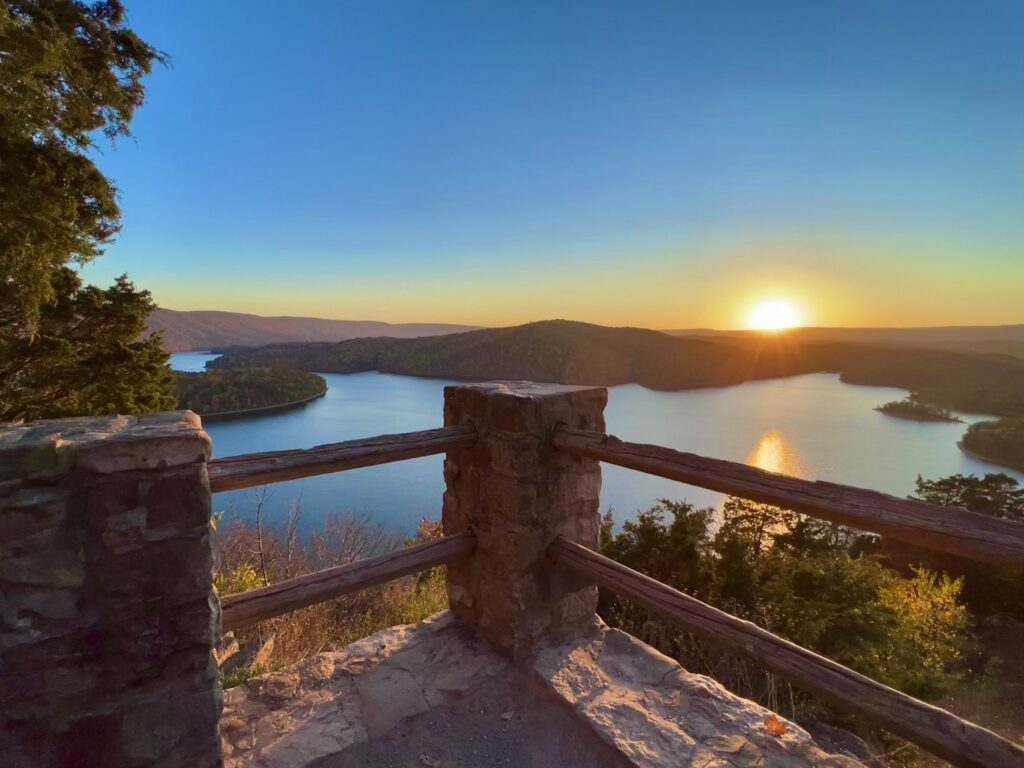 The Raystown Lake region features many other opportunities for outdoor hikes and recreation. One major state park in the area is Trough Creek State Park. It boasts a waterfall, swinging bridge, and balanced rock.
During the summer, two swimming beaches are available at Raystown Lake. One beach is at Seven Points Marina and the other is at Tatman Run.