Hoffer Park has the address of 235 Mill Street in Middletown, Pennsylvania. Middletown is located outside Harrisburg, Pennsylvania's capital city. It's on the eastern shore of the Susquehanna River.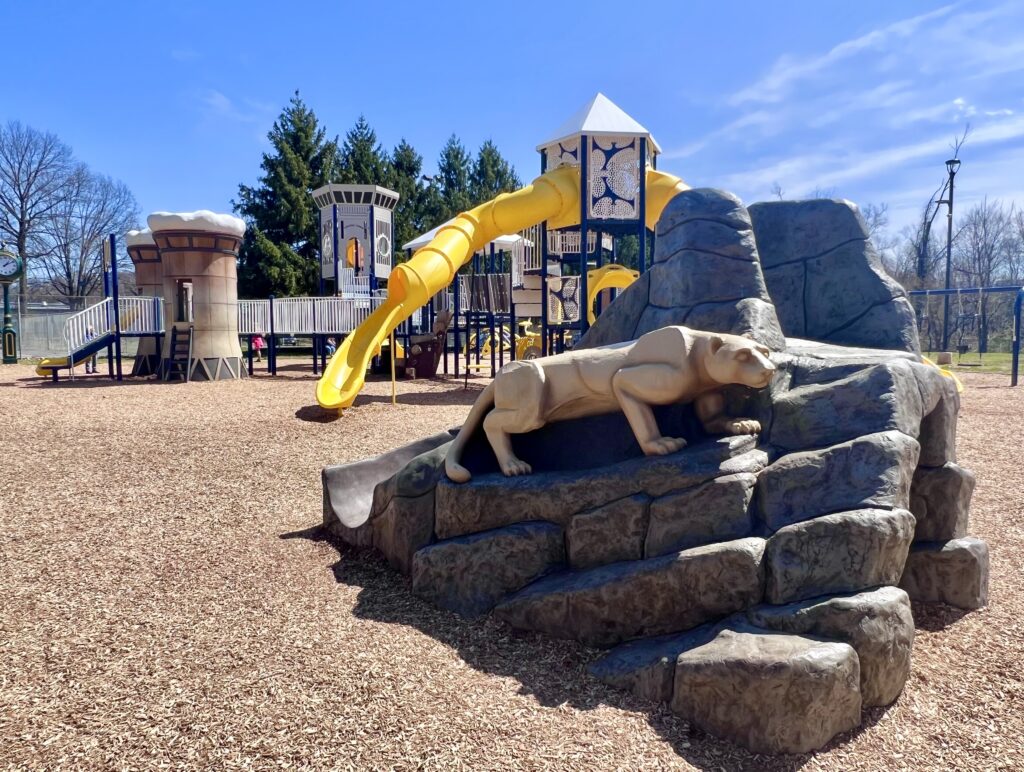 The entrance to the 10-acre park includes an overhead sign and parking on either side of the road, along one long driveway.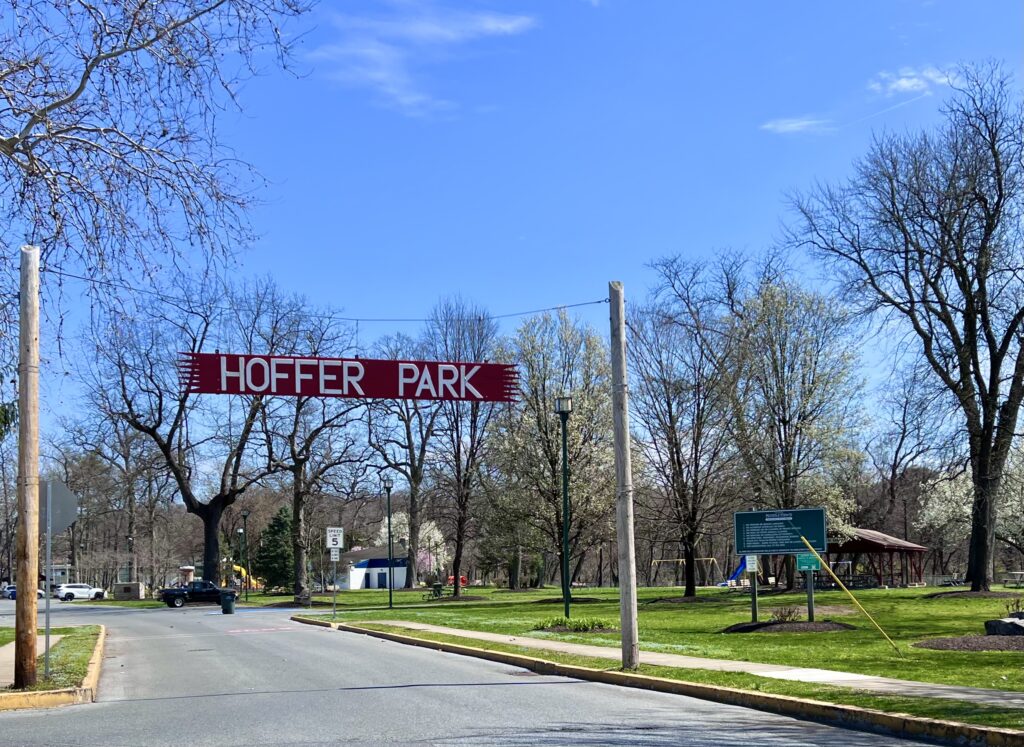 Follow the road to the back of the park where the sports courts are located beside the playground. This is the closest parking area for the playground. The park is located along the Swatara Creek.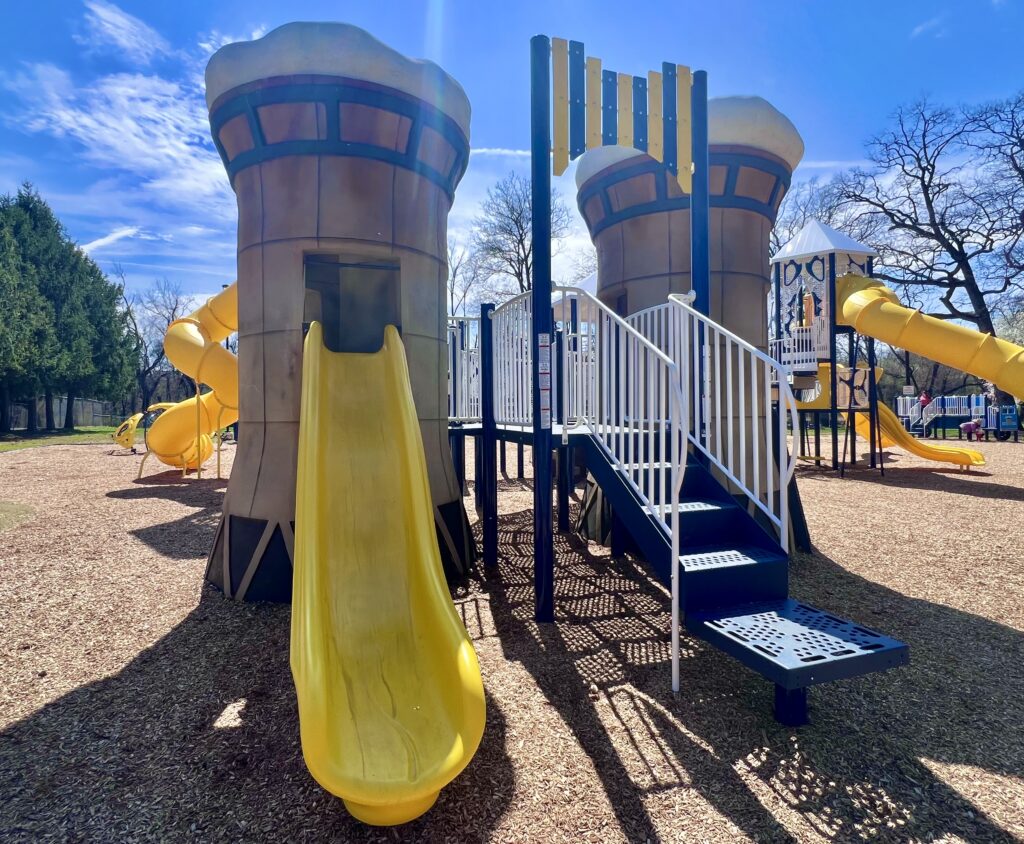 The playground is themed to sites familiar to the Middletown community. The airport control tower acts as the highest spot on the play structure, while some smaller slides are available, as well. There are many opportunities to climb and slide.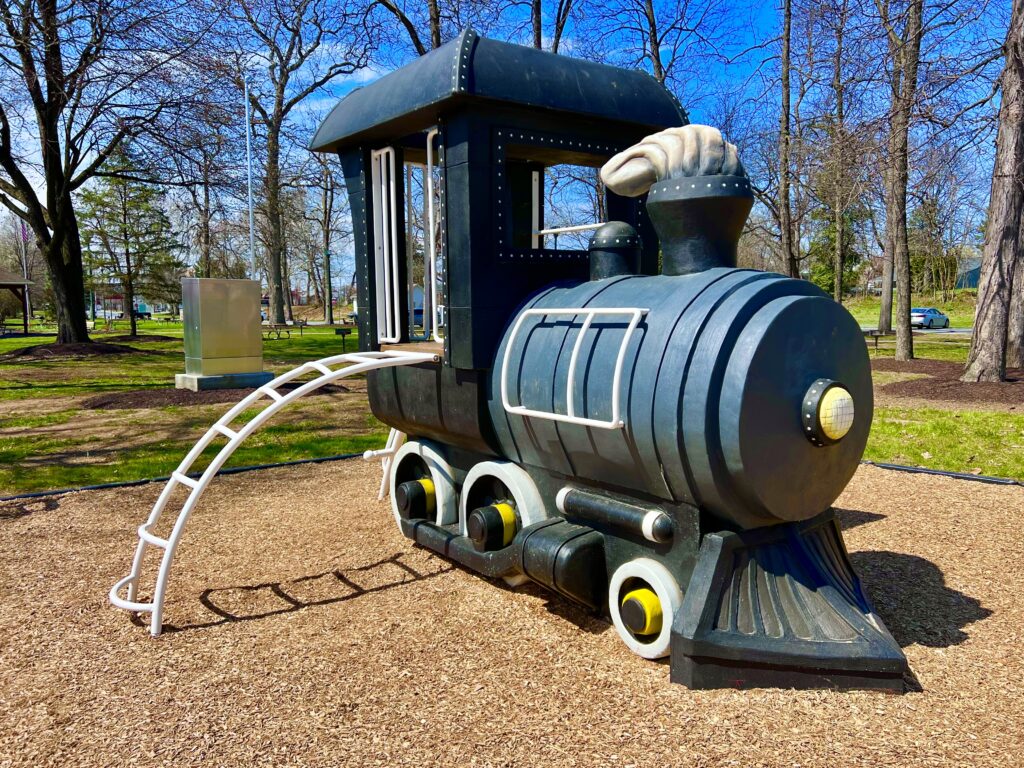 Smaller play equipment for younger children includes a train and a fire engine. These are located to the side of the playground.
Note that the playground surface is mulch, and it is not fenced. There are some benches around the perimeter of the playground. There are also some mature trees in the grassy areas, but they don't provide much shade to the play structures.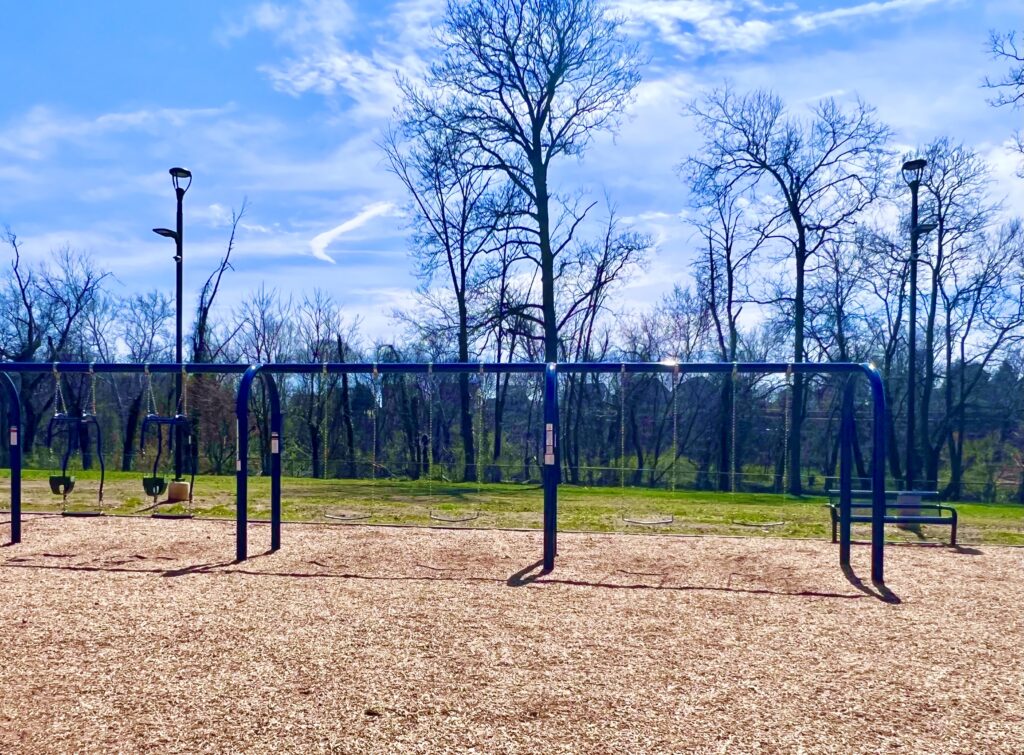 The park has a long set of swings along the back of the playground. There are baby swings that parents can ride with their small child.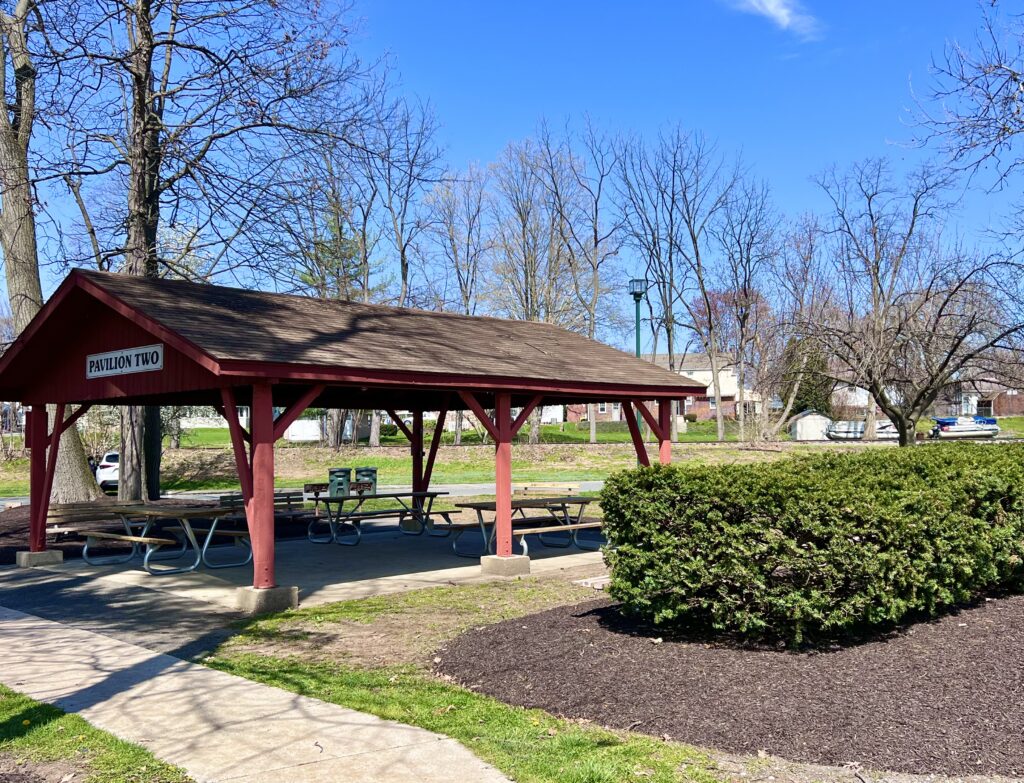 There are a couple of pavilions with picnic tables at the park. Pavilion two being located closest to the playground. The park also includes tennis, sandy volleyball, and basketball courts. They are located on the other side of the playground.
Looking for more amazing playgrounds in Pennsylvania?
Pennsylvania is home to tons of fabulous playgrounds, in addition to this park. Be sure to check out this list of amazing playgrounds near Harrisburg. You'll find tons of playgrounds in Pennsylvania!