There are many beautiful parks and playgrounds surrounding the city of Harrisburg, PA. Some of these are new parks, while others have been in existence for quite a while.
Many have sports fields, like tennis courts, basketball courts, softball fields, baseball fields, sand volleyball courts, soccer fields and open public spaces.
Adams-Ricci Park – Enola, PA
This 82 acre community park is located at 100 E Penn Drive in Enola, Pennsylvania. Adams-Ricci Park consists of a major playground called Panther Station.
The playground features unique playground equipment including climbing structures and a see saw. In the center of the playground, there's a picnic area with shaded picnic tables.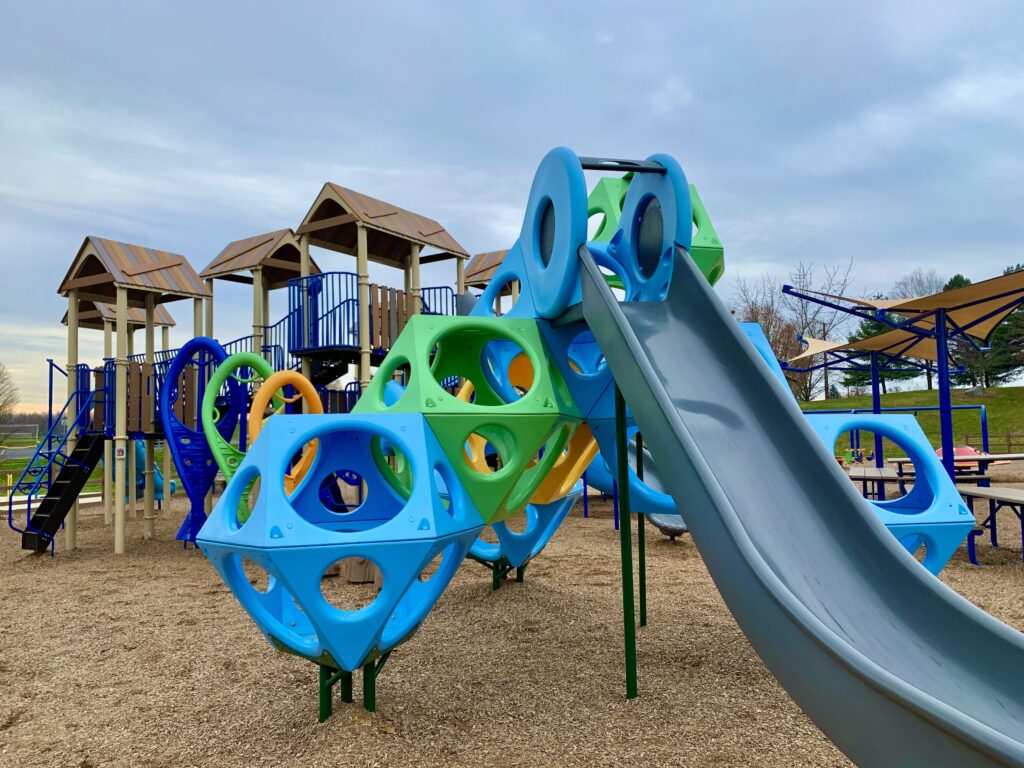 George Park – Paxtonia, PA
George Park features an inclusive playground called Possibility Place. This accessible playground has ramps to enter the play structure. There are many other slides and climbing areas to get to the play structure, too.
There are two major parking lots at George Park. One is across the street from the playground, and the other is along the side near the picnic pavilion.
.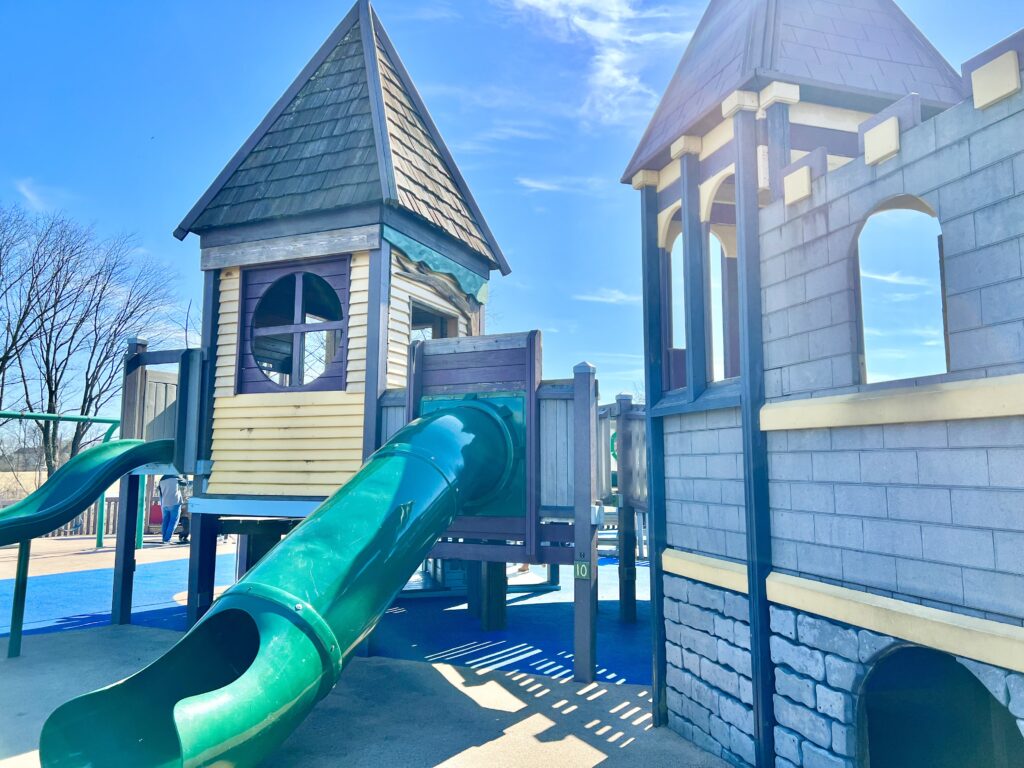 Patriot Park – Hershey, PA
Patriot Park overlooks Hersheypark in Hershey, Pennsylvania. This park features unique playground equipment that is a jungle and pirate ship theme. There's a swing set to the side of the playground, as well as small picnic pavilion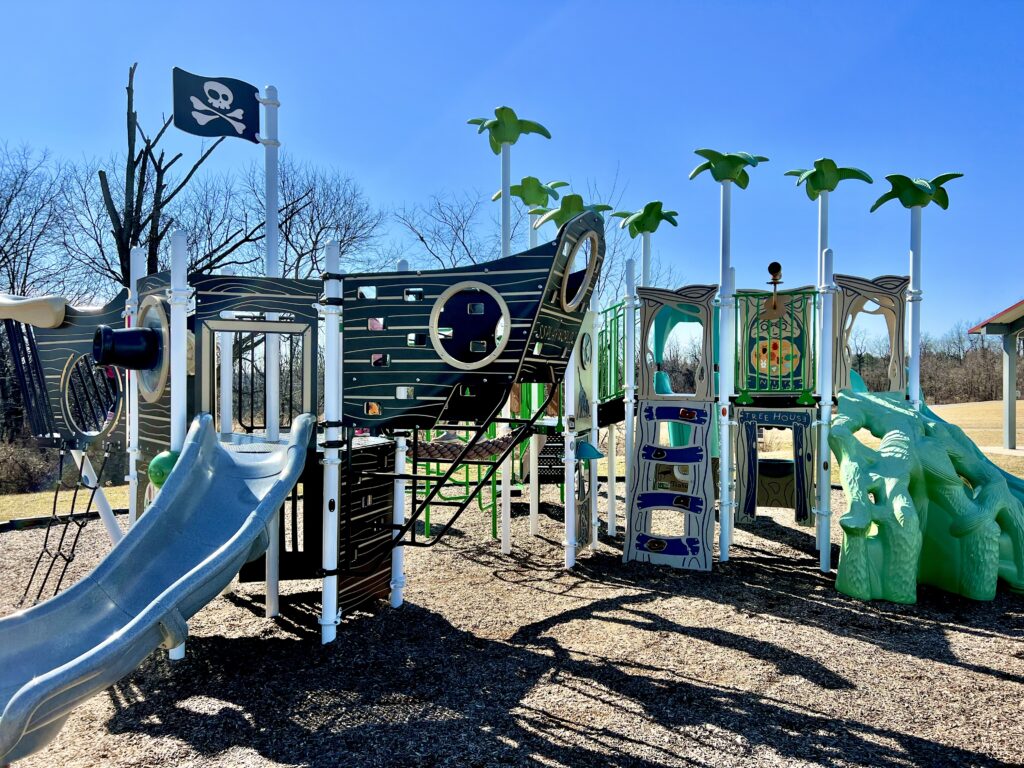 This park also features a gaga pit and a nice, paved walking path. The parking lot is right beside the playground.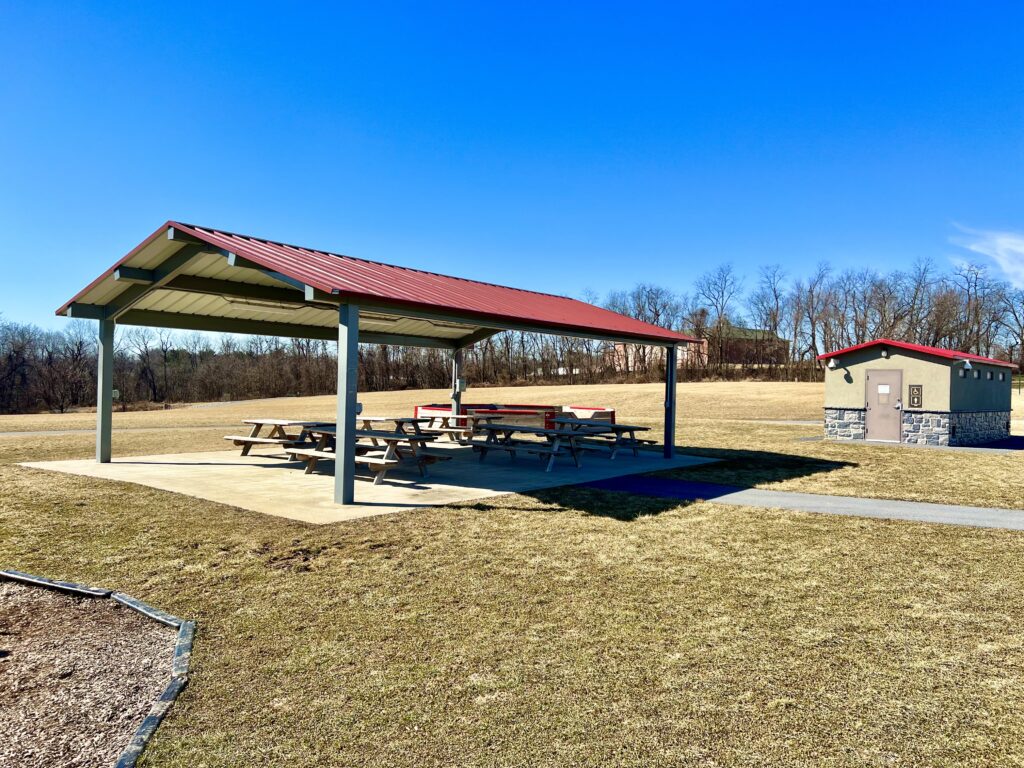 Fairville Park – West Hanover Township, PA
This hidden gem includes a playground structure and really long zip lines. Don't miss the zip lines that are on the other end of the park. There's a lot of open space at this park, and a picnic pavilion.
Fairville Park is located at 1000 North Fairville Ave in West Hanover Township. The parking lot is right in front of the main playground.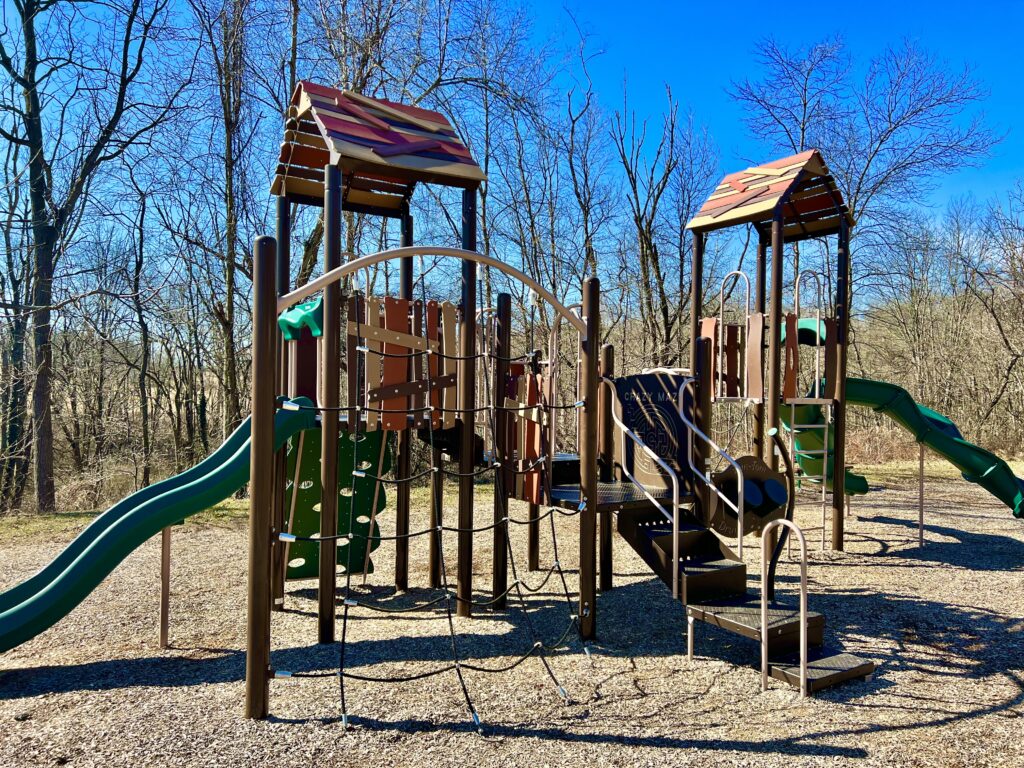 Adventure Park – Mechanicsburg, PA
Adventure Park has a large wooden playground. There's plenty of types of money bars, slides, and places to climb.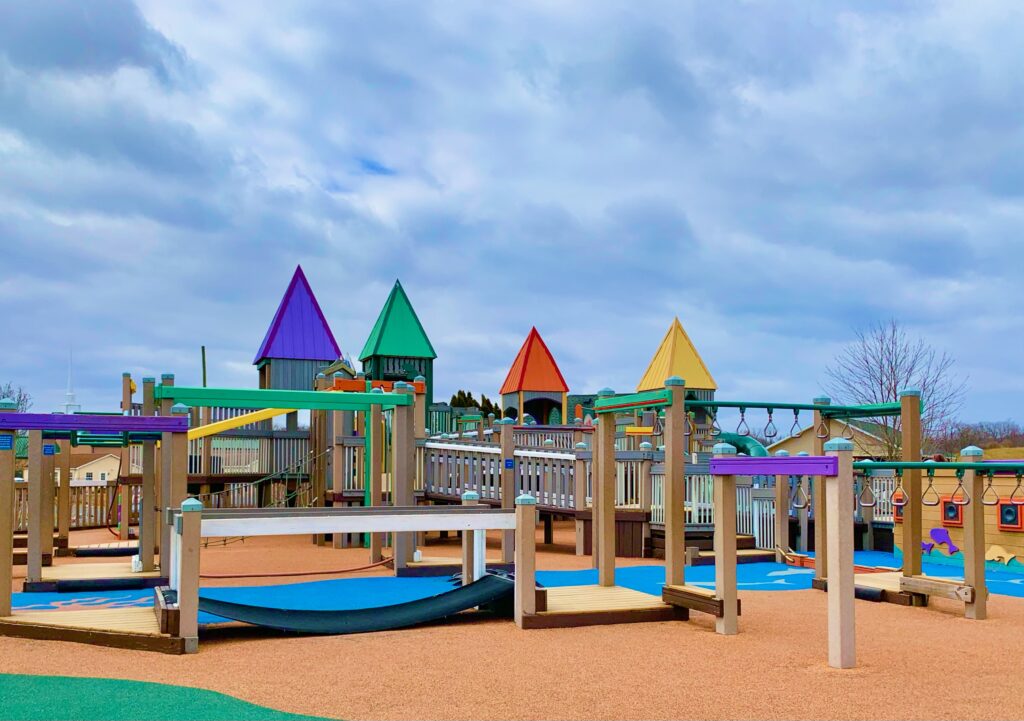 Adventure Park
Friendship Park – Mechanicsburg, PA
Friendship Park has a new playground. The main play structure has extra long slides. There's also a unique way to get to the top of the slides, by climbing on ropes.
This park has a lot of open space to play with balls or frisbees at this park. There's also a paved walking path and large picnic pavilion with tables.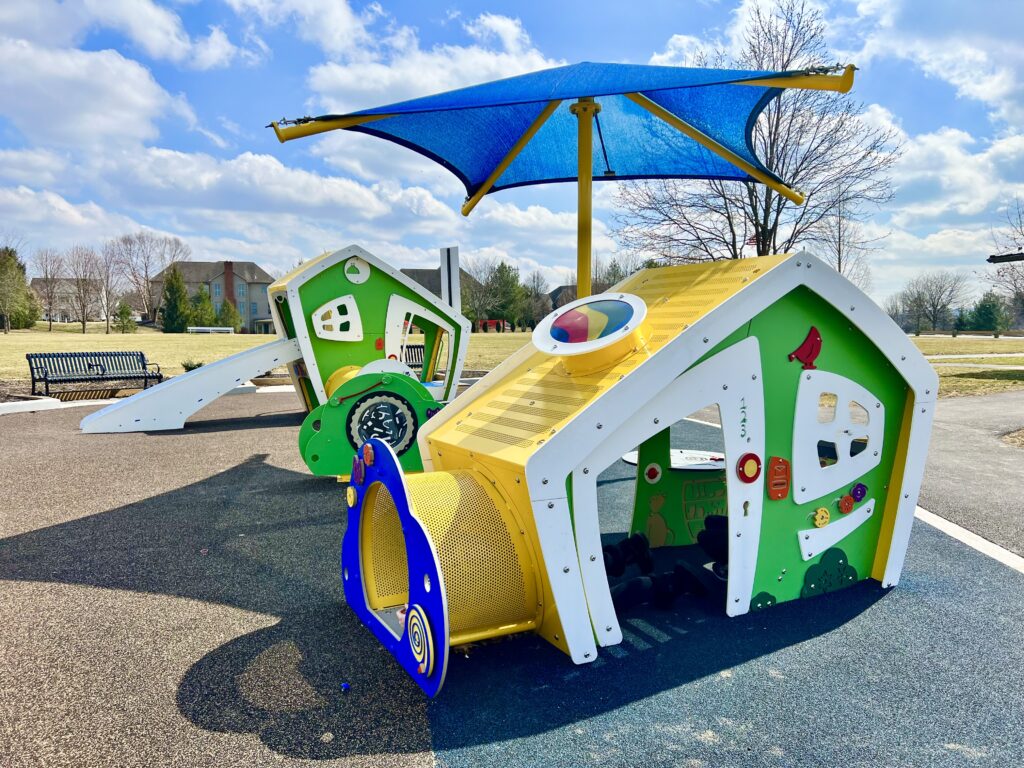 Winding Hill Park North – Mechanicsburg, PA
Winding Hill Park North has a gigantic playground, picnic pavilion, and many baseball fields. There's also a round picnic shelter in the middle of this public park.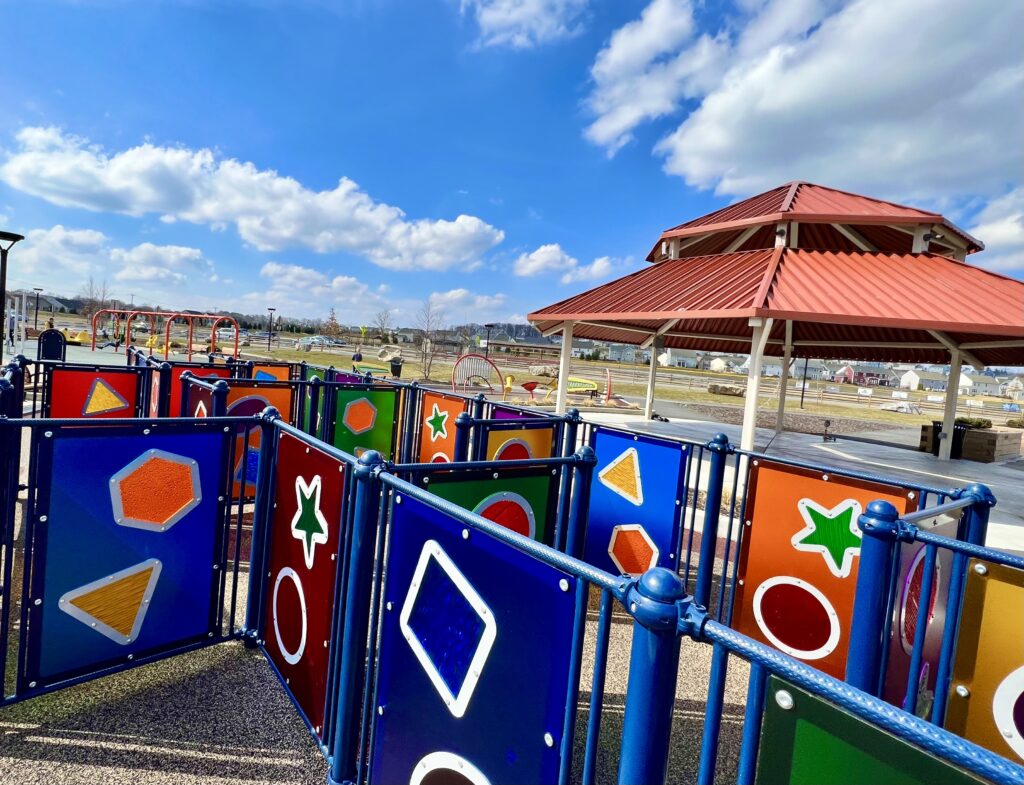 This park features two spray poles in the summer. The main play structure has an accessible ramp. There are shade umbrellas throughout the play structure to beat the summer heat!
One unique feature of this playground is the kid-sized picnic tables by the pavilion.
Paul Walters Memorial Park – Mechanicsburg, PA
This new playground has a lot of open place, two play structures, and swings. It's a little hidden along the main drag in Carlisle Pike, Route 11. The address of the park is 141 Warm Sunday Way, Mechanicsburg, PA.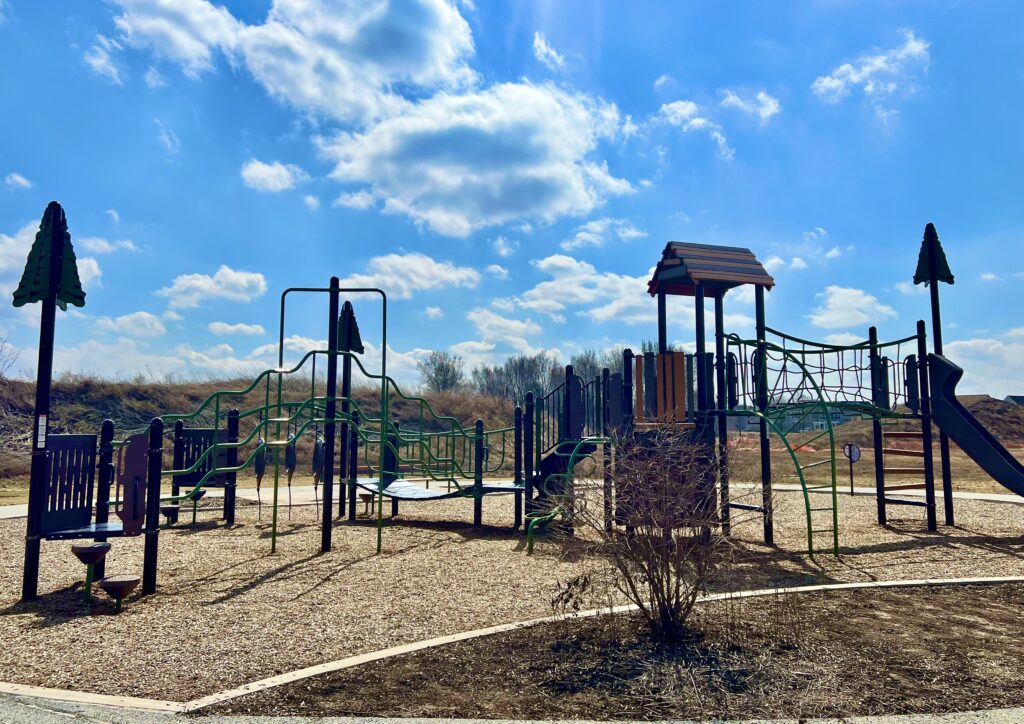 More Playgrounds Near Harrisburg, PA
Enjoy all of these amazing parks and playgrounds near Harrisburg, PA! As soon as it gets warmer, we'll visit Wildwood Park and City Island and add it to the list. If you're looking for more amazing playgrounds in the region, check out this list!