Sandy Spring Adventure Park is located at 16701 Norwood Road in Sandy Spring, Maryland. The adventure park is approximately 16 miles north of Washington, D.C. and about 30 miles southwest of Baltimore.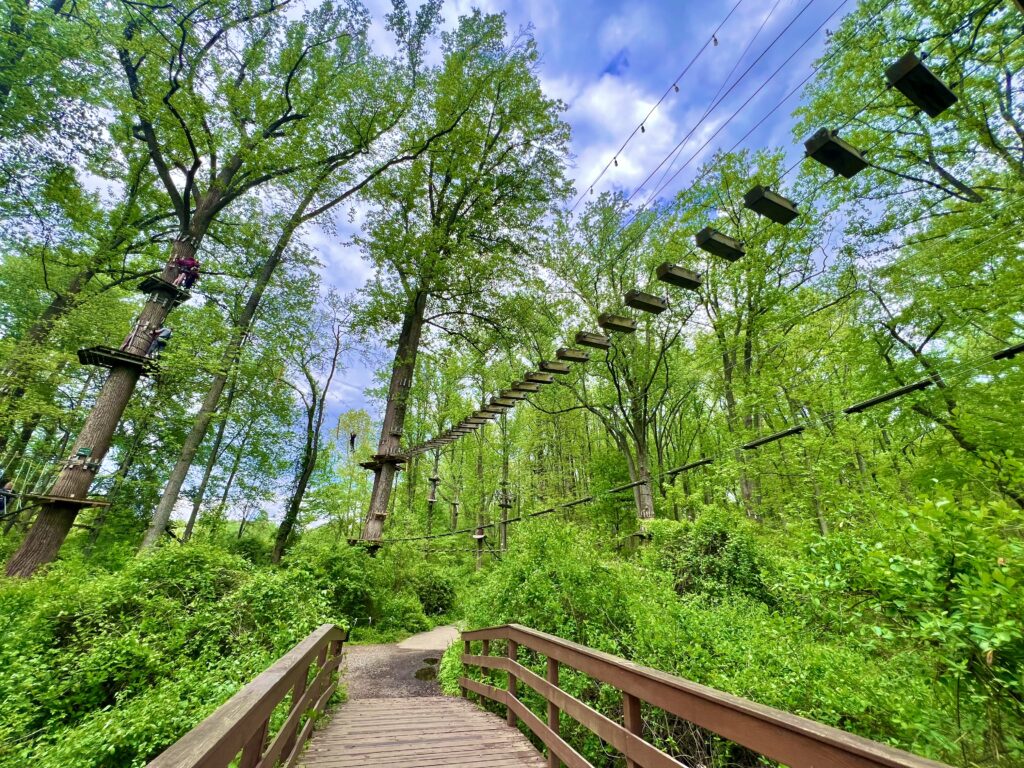 The adventure park is a woodland setup of aerial obstacles and ziplines, with a total of 15 courses of varying difficulty. There are two courses for ages 5 and 6, though adults need to accompany ages 5 to 6 through the courses.
At age 7, there are some courses the children can conquer alone, but the higher courses still require an adult. Also, there is a 265 lb. weight limit.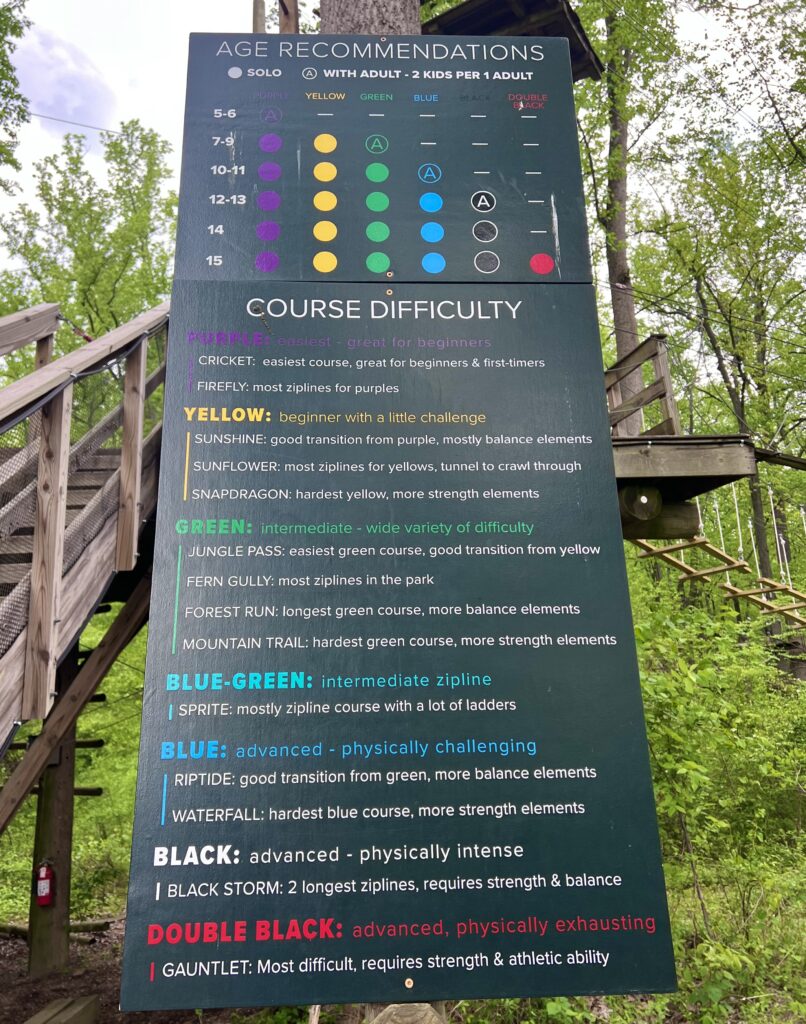 Reservations need to be made in advance for a specific time slot, as time slots tend to fill. There are options for 3 hours in the adventure course or a discount for a "last call" ticket which is less than a 3 hour experience. Note that harder courses begin to close 1.5 hours before the park closes.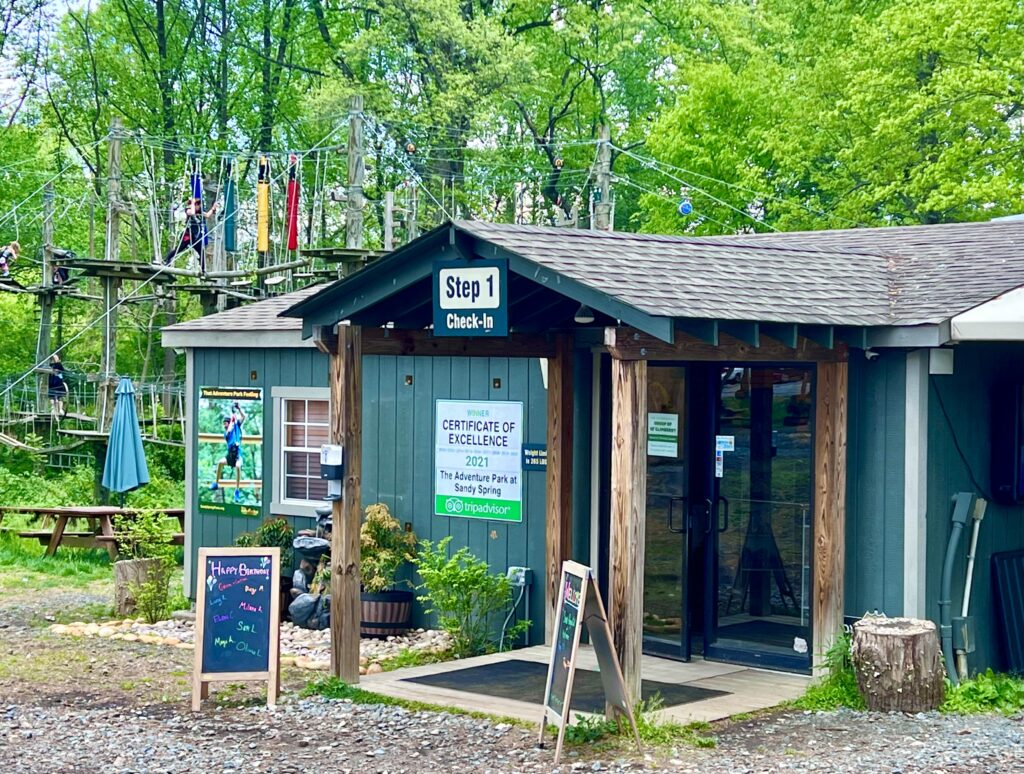 When arriving at the adventure park, first check in at the building labeled, Step 1. Provide the name on your reservation, and receive the ticket(s) needed to enter the course.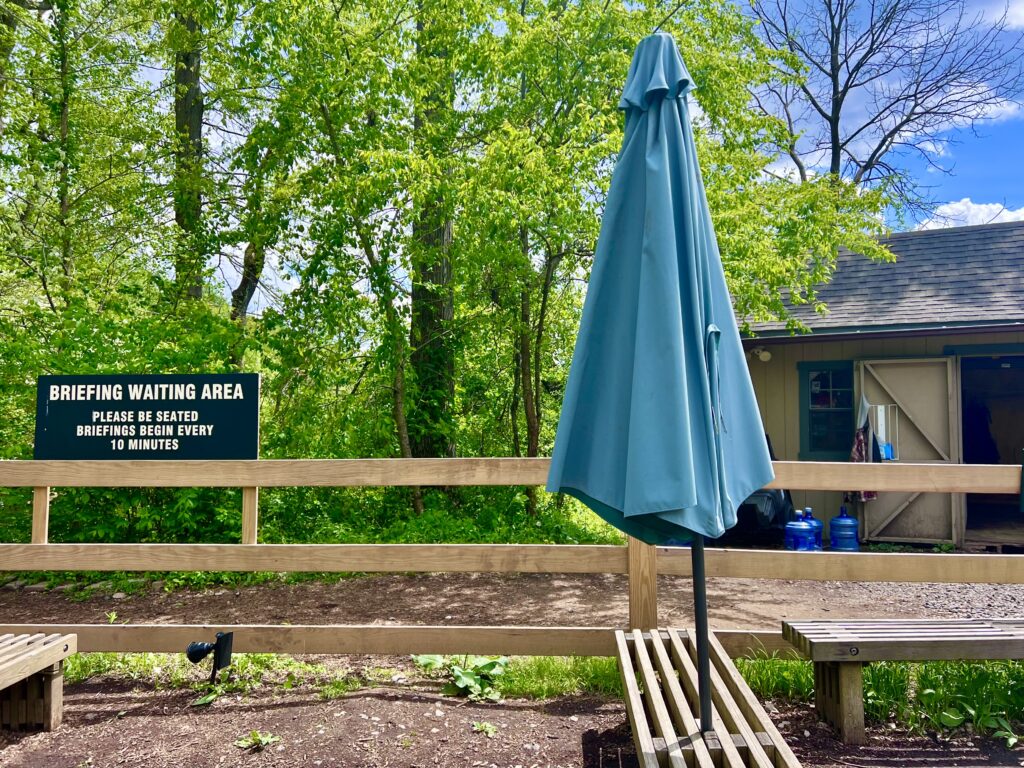 After checking in, head to the briefing area where you'll learn how to use the harnesses and the clipping system. You'll watch a video with instructions and safety information. Then, proceed to the harness station to get fitted for your harness.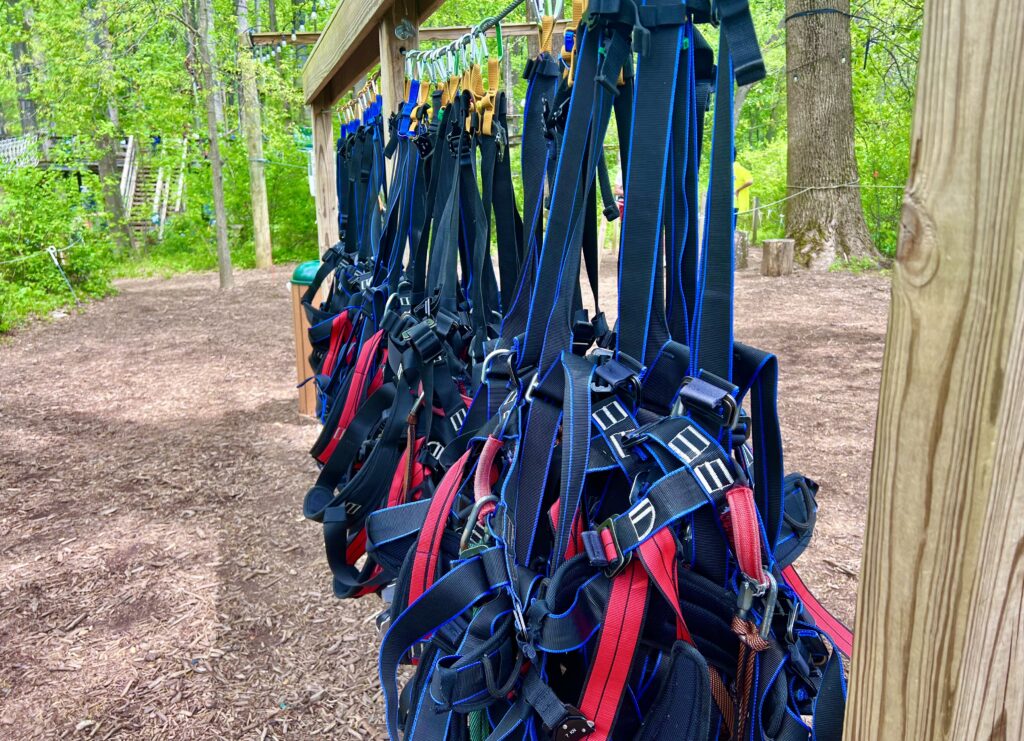 Before entering the course, your harness is checked, and then there is a short practice course with staff available to help as you learn the clipping system.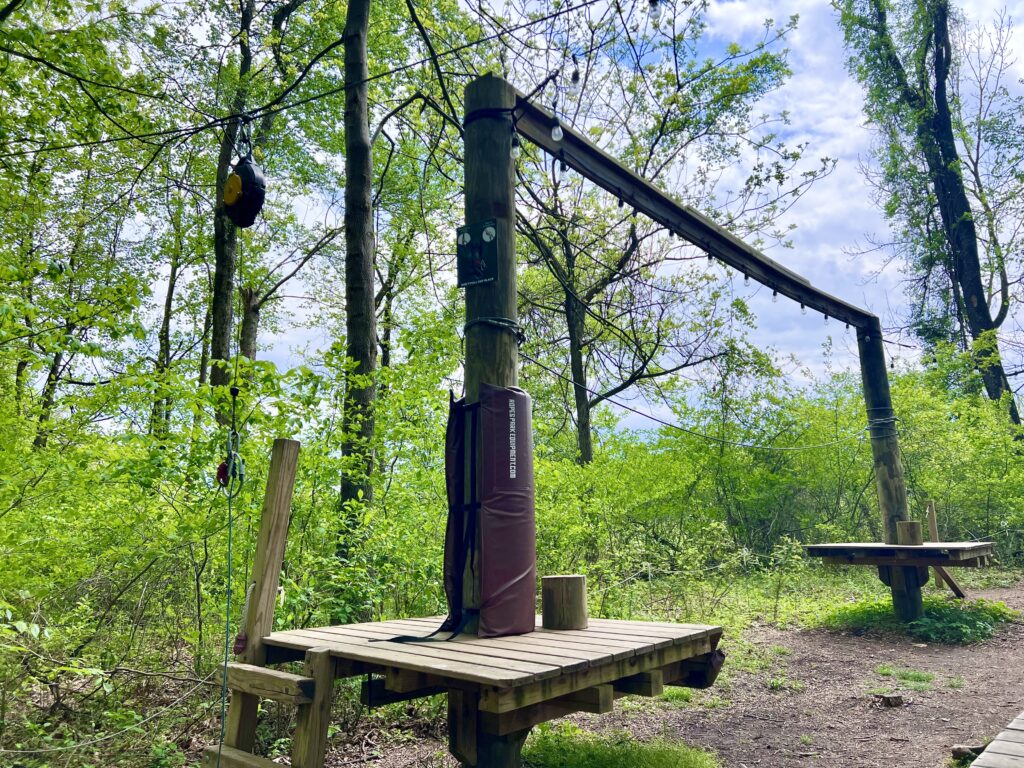 Next, the starting platform will be where you enter all of the courses. Throughout the forest there are only course exits. These exits will be either ladders or zip line endings. To enter a course, always go back to the main platform.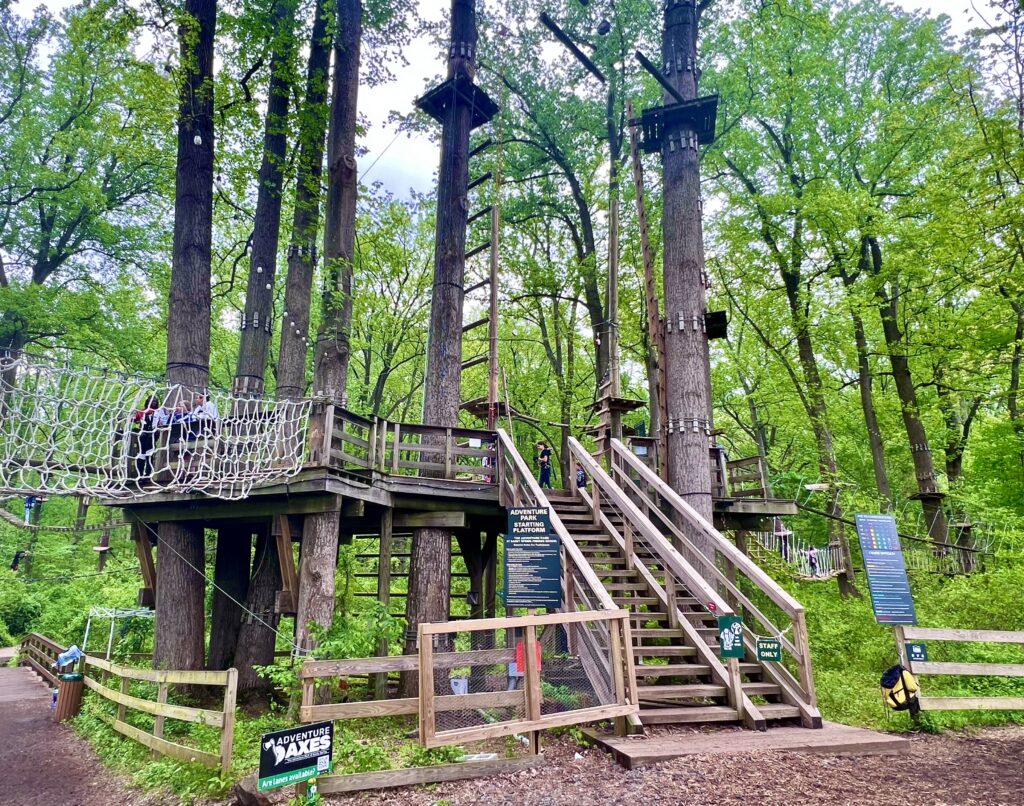 Take note of the sign at the bottom of the platform steps. It indicates difficulty and appropriate ages for each course.
There will be a staff member available on the main platform to help you decide where to start. Be sure to clip at the bottom of the stairs to ascend to the top.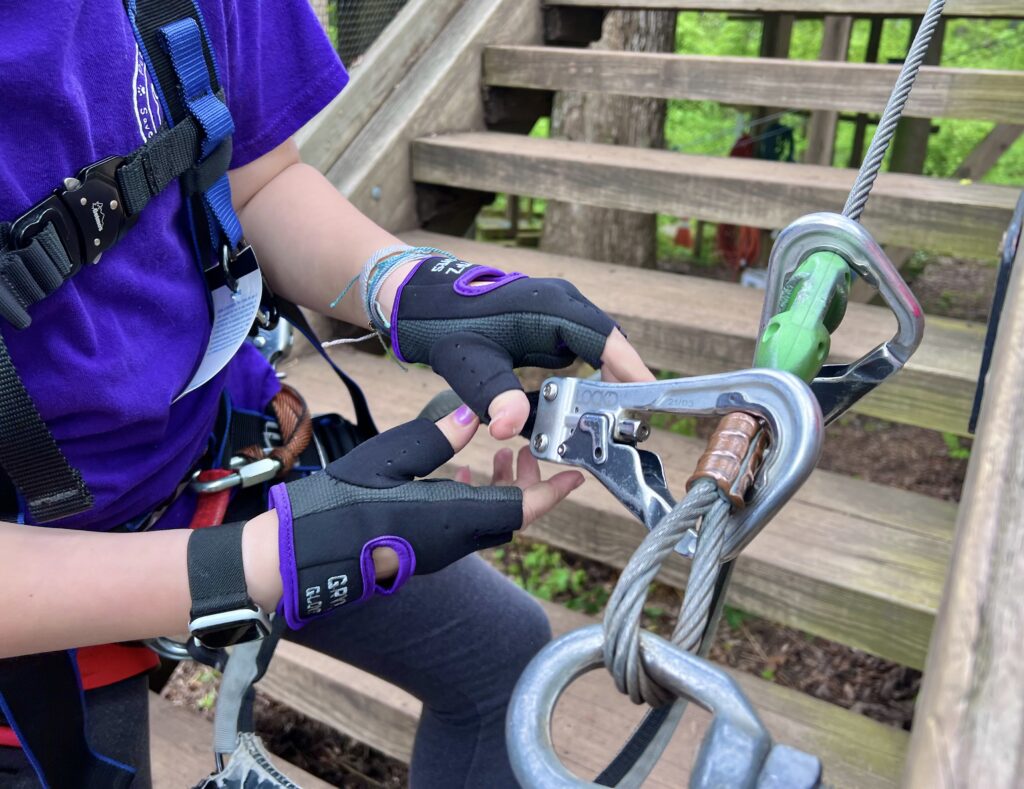 Climbing gloves are recommended. You can bring your own, or purchase them with your tickets.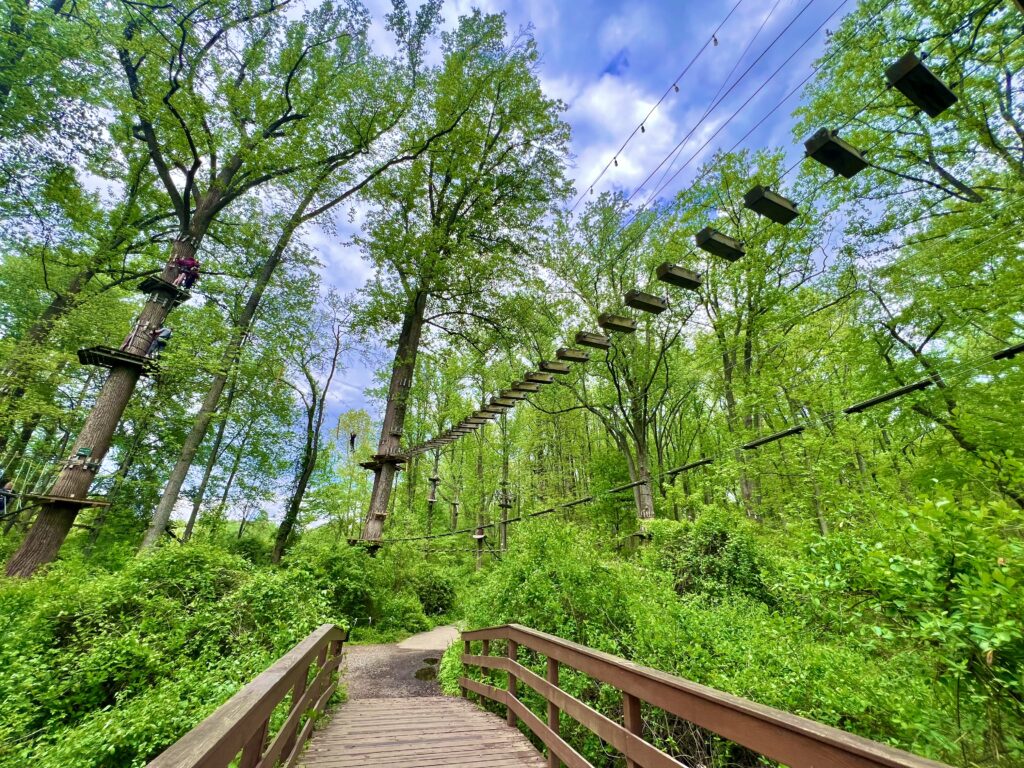 For people who are not participating, it is fairly easy to follow your climbers through the course from the ground. There are some places where you can't be directly under them, but for the most part, you can stay close, especially with the easier, lower courses. As the courses are higher and more difficult, it may be more difficult to follow them.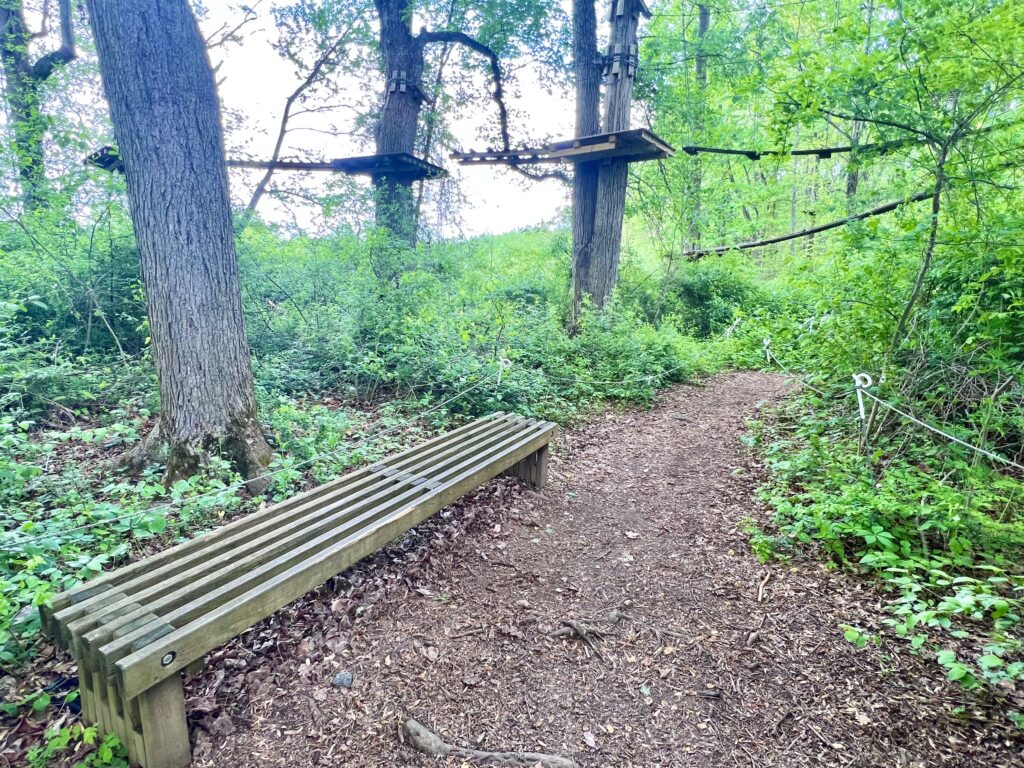 Throughout the trails, there are benches for non-climbers to sit and watch the participants. There are also some hydration stations throughout the adventure park. We brought insulated water bottles with ice, which worked well to continue to refill using the hydration stations.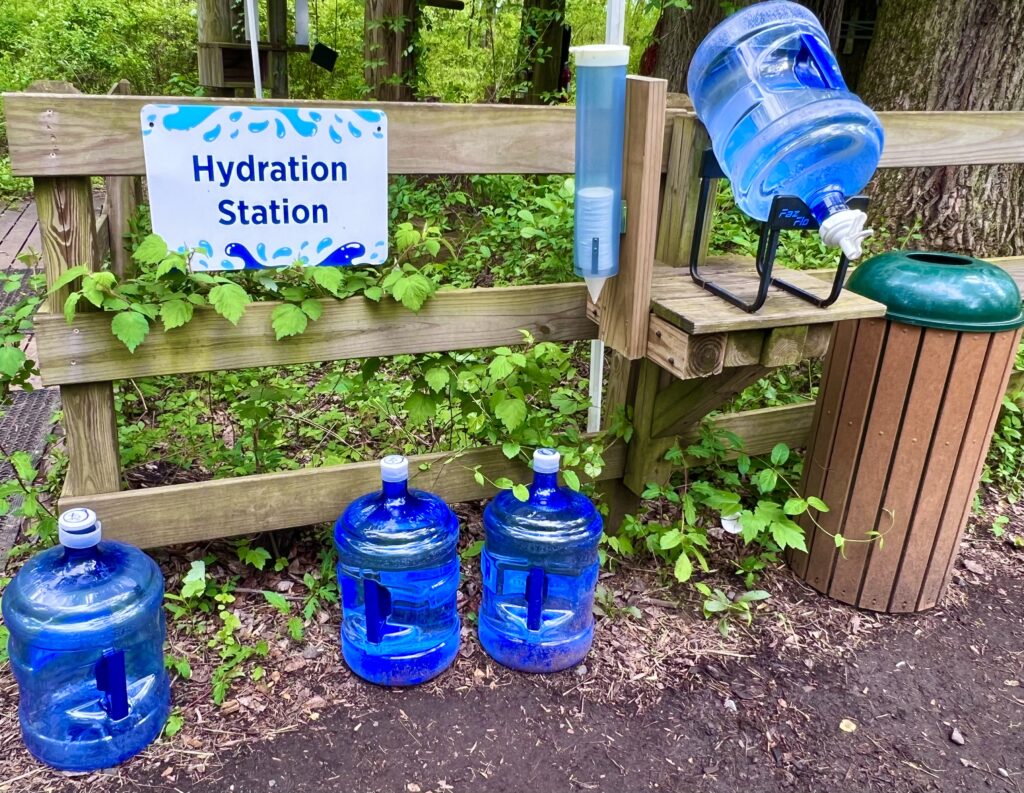 Sandy Springs Adventure Park Food Options
During certain months of the year, a food truck is available at the adventure park. Ordering is available online or on the kiosk in front of the truck. They call your name when food is ready. There is a variety of drinks and hot food, such as chicken tenders and fries, hamburgers, and pizza.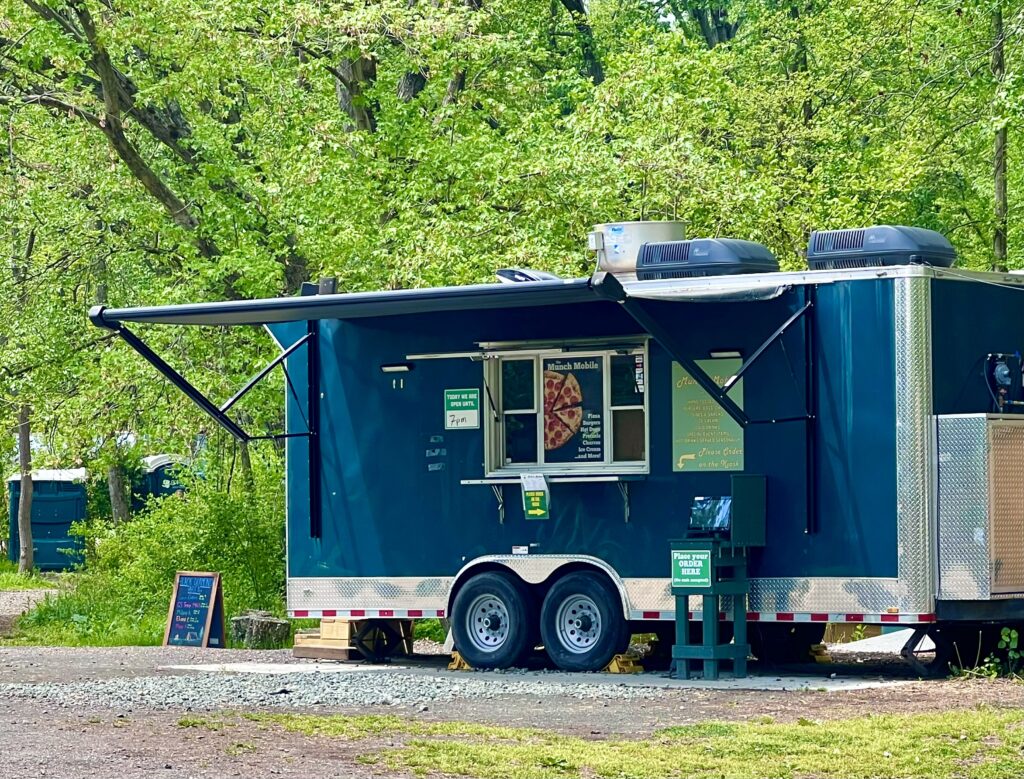 The adventure park also has a fire pit to relax and axe throwing booths. The axe throwing is a separately ticketed activity. Note that axe throwing is for ages 12 and up.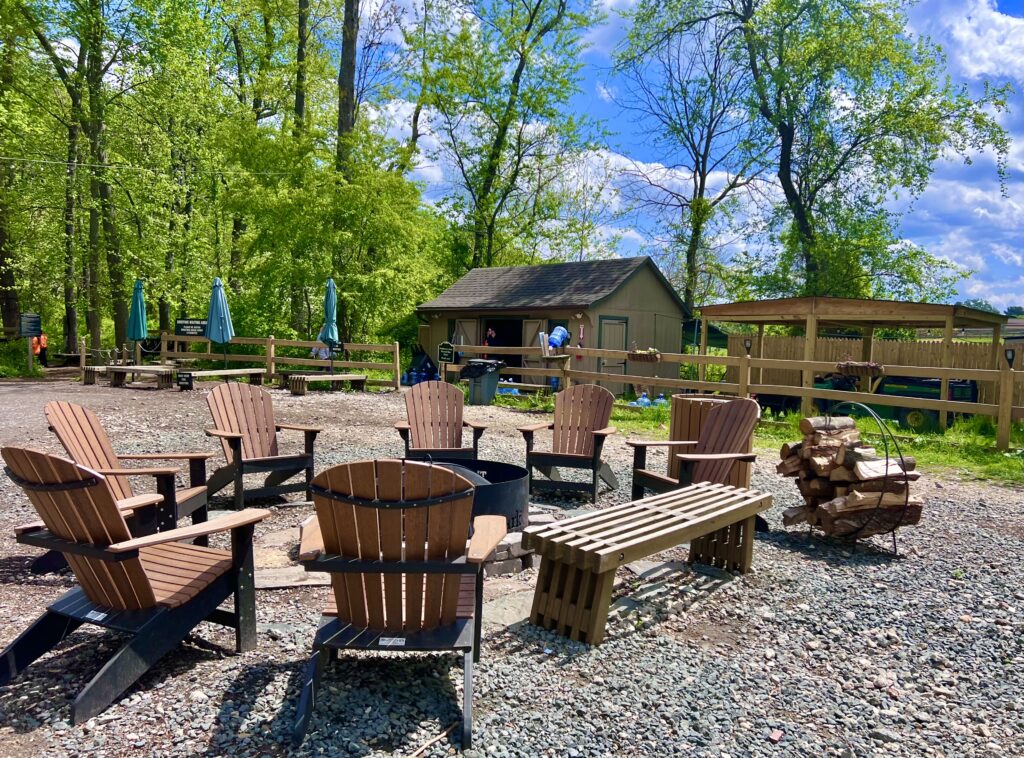 Looking for more fun things to do in Maryland?
Check out this list of fun places in Maryland. Also, here's a list of amazing playgrounds in Maryland.