The best playgrounds in Maryland are some of the nicest playgrounds in the country! Enjoy these fun-themed playgrounds. As always, ensure they are open before venturing out.
Watkins Regional Park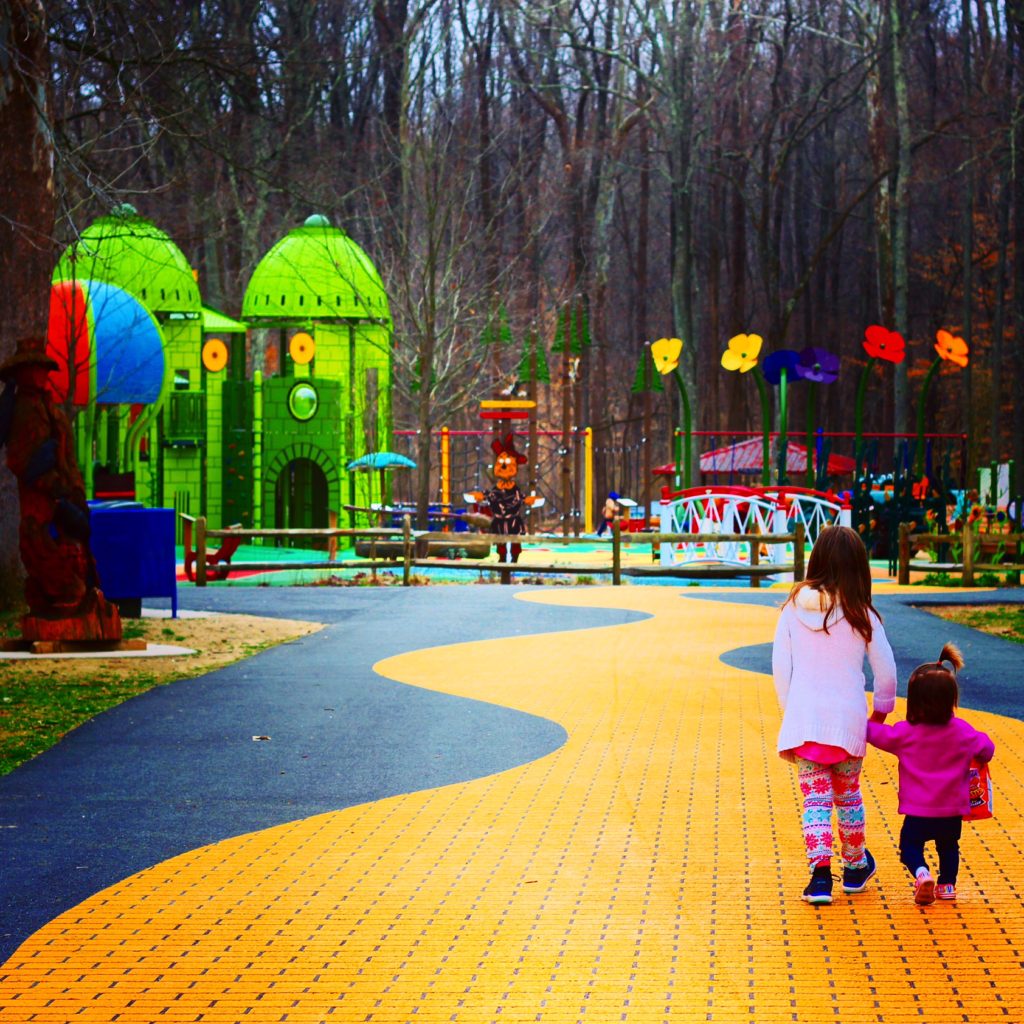 Watkins Regional Park's main attraction is the Wizard of Oz themed playground. In my opinion, it's the best playground in Maryland. However, there are many more amazing features of this park. There's a miniature train, carousel, and another beautifully themed playground.
This is a must-visit park for toddlers, preschoolers, and young children. Be sure to notice all of the fun details of the park, including Toto's water bowl and the Wicked Witch of the West's legs. Check out other detailed information about the miniature train and carousel on the park's website.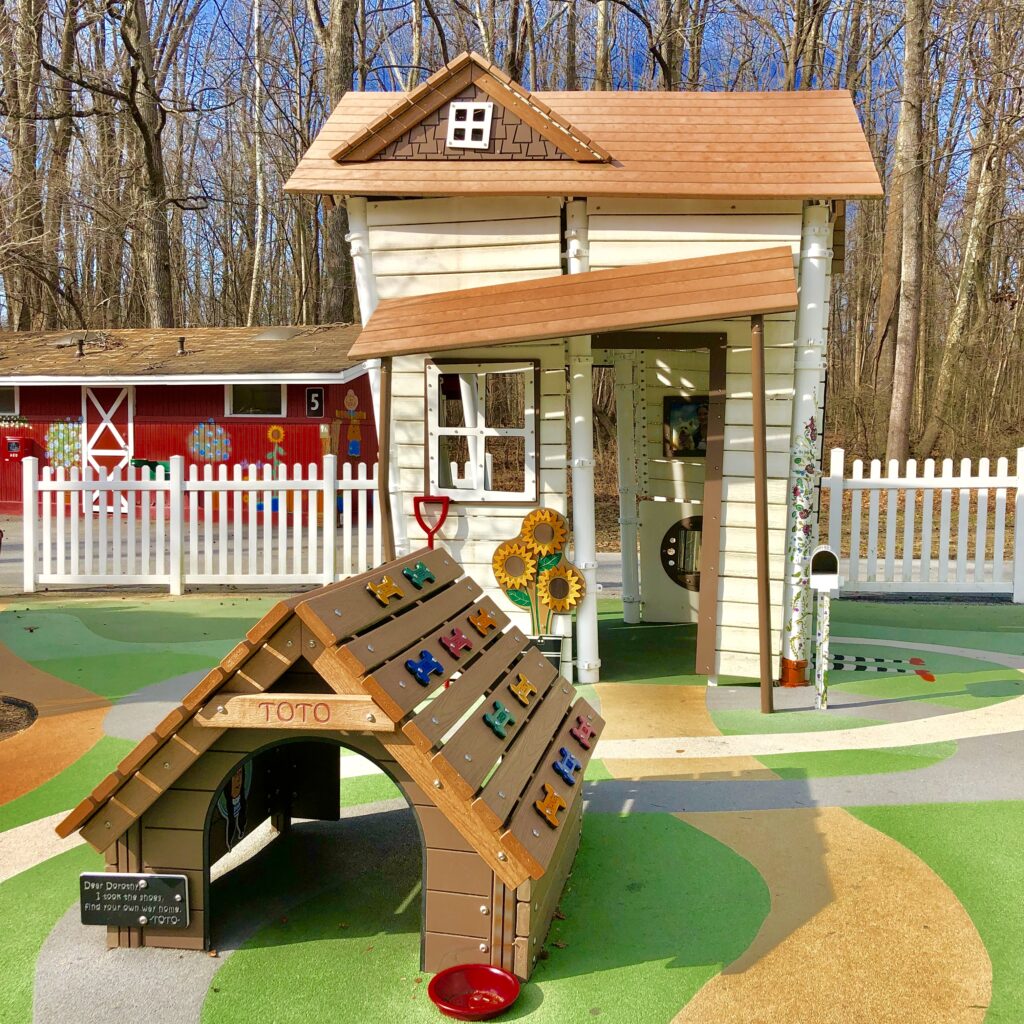 Annie's Playground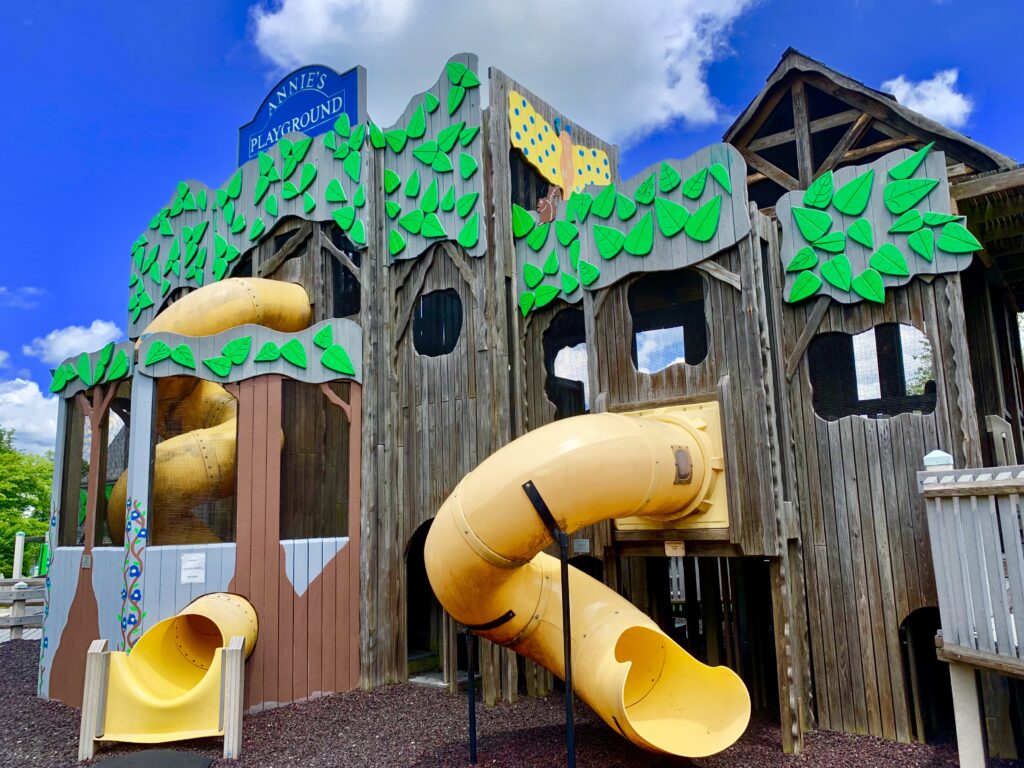 Annie's playground is an amazing wooden playground in Fallstown, Maryland. There are tons of slides, places to climb, and fun themeing to enjoy. Even though it's a wooden playground, it's still vibrant and colorful. There's also different sections for each age group.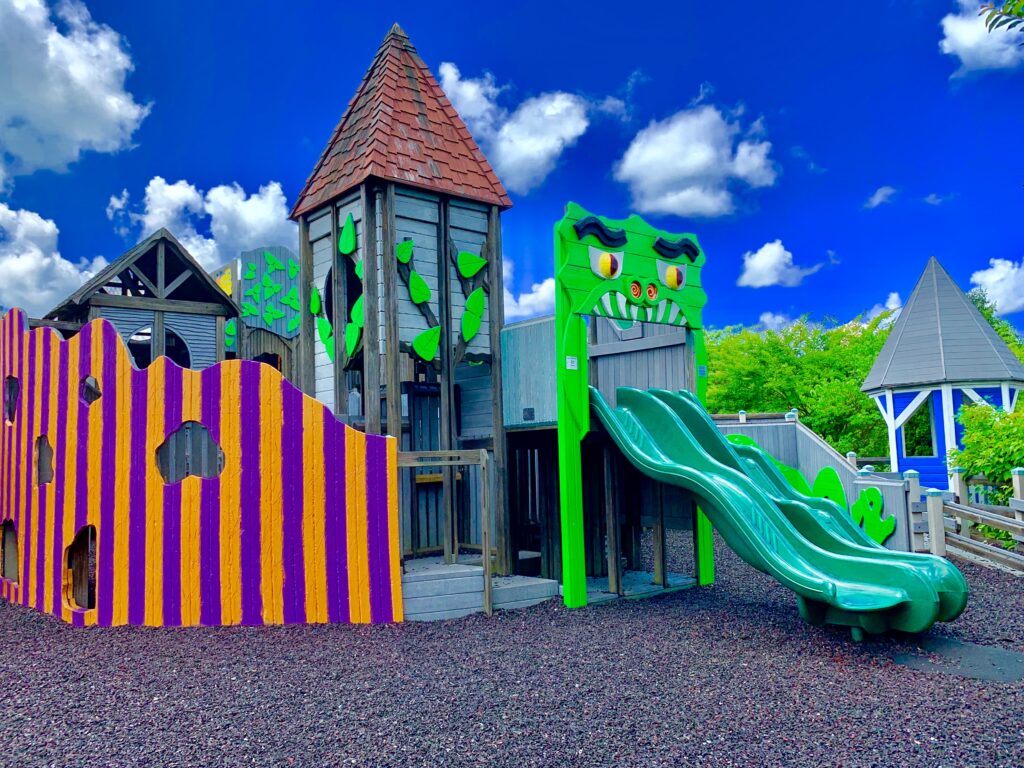 Wheaton Regional Park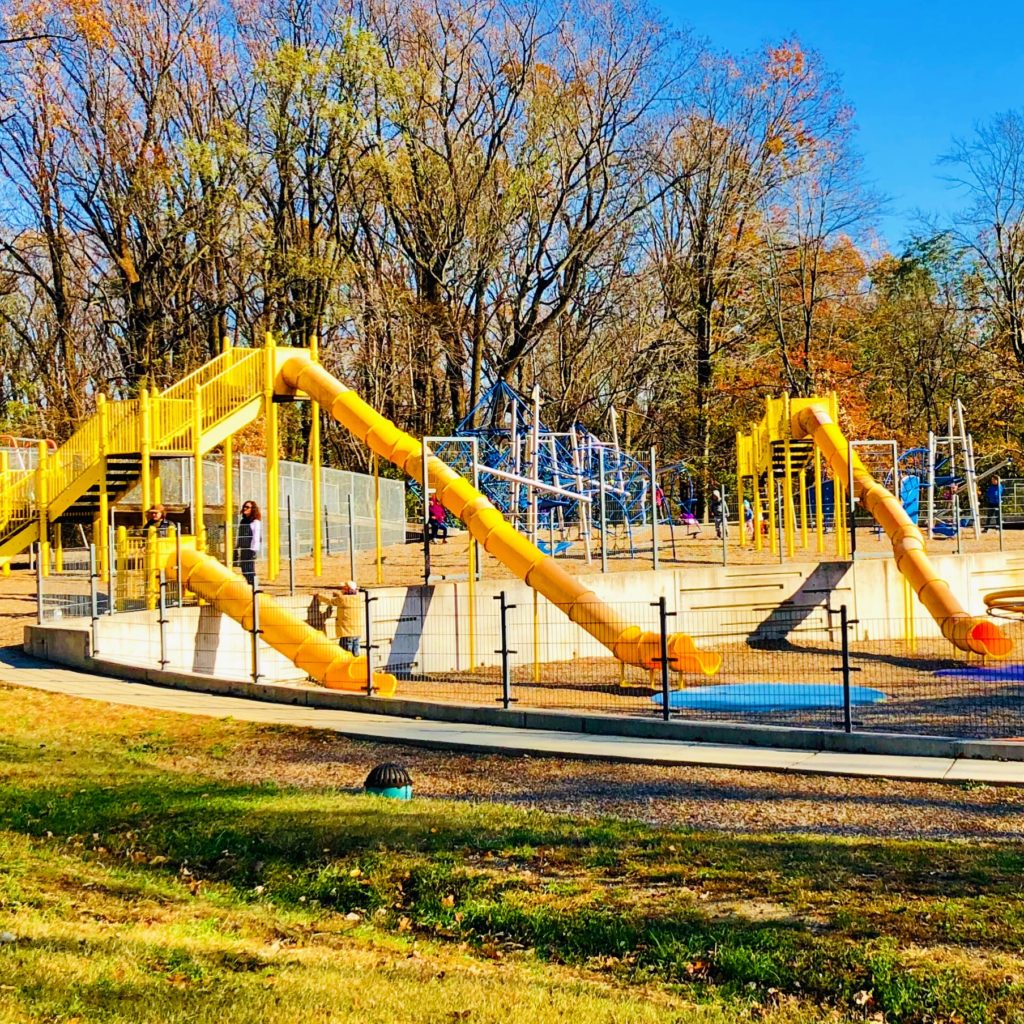 We love this park for the amazing slides! Wheaton Regional Park seems to be an example of how slides can be made as long as possible. We love pulling up to this playground and seeing the extra long, yellow slides. Another fun feature is the wall climbing opportunity to get back up to do another slide down those enormous, yellow slides. Don't forget to check out the other unique features of this playground, including the large blue hill. Here's more information about this playground.
Walker Mill Regional Park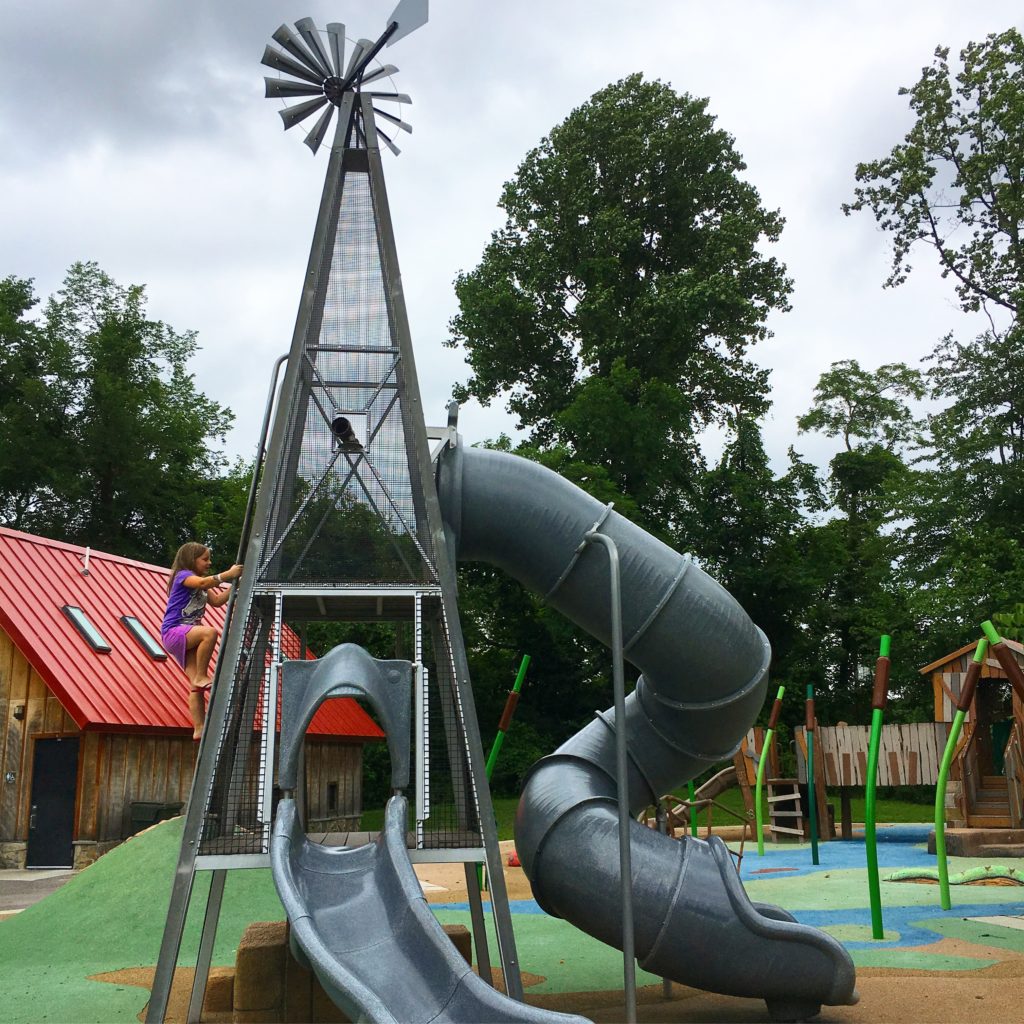 Walker Mill Regional Park has everything a kid could want in a playground. It's beautifully themed, including the chance to climb up a windmill. This is another park full of little details. Be sure to look for all of the hidden animals. During the summer, there's also the chance to cool off in the misting part of the playground.
Sailwinds Park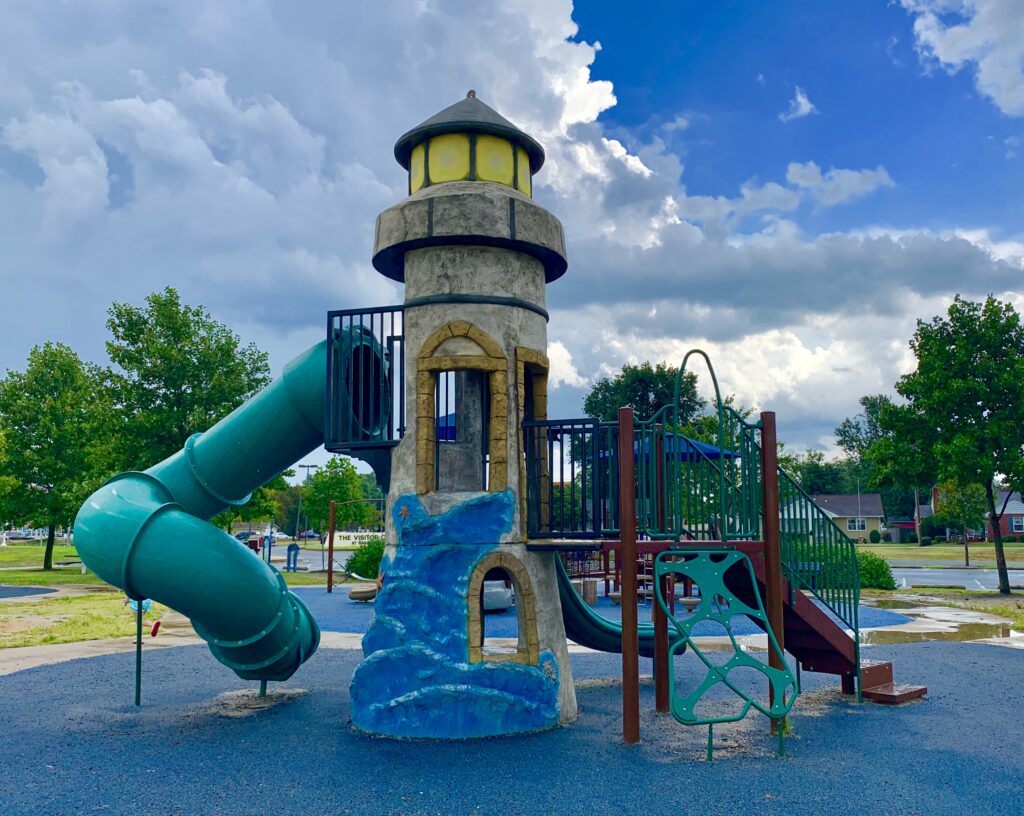 Sailwinds Park is an amazingly cool playground that makes for a nice pit stop on your way to the Eastern Shore of Maryland. It has beautiful views, and an equally beautiful playground. Perfectly themed with a lighthouse and ship, it's a ton of fun to play here. A walking trail by the water and a view of an actual light house run out the reasons to visit this park.
Best Playgrounds in Maryland
This brief summary of the best playgrounds in Maryland will hopefully give you plenty of ideas for fun places to take your kids. Enjoy the warm summer days or bundle them up get some fresh air when it's cold. Whenever you decide to visit, have fun!
Looking for more amazing playgrounds? Check out this list of playgrounds.