Warwick Memorial Park is located along Memorial Drive in Jamison, Pennsylvania. Jamison is a small town in Warwick Township, Bucks County, north of Philadelphia. The park is situated beside The Estates at Mill Creek Ridge neighborhood.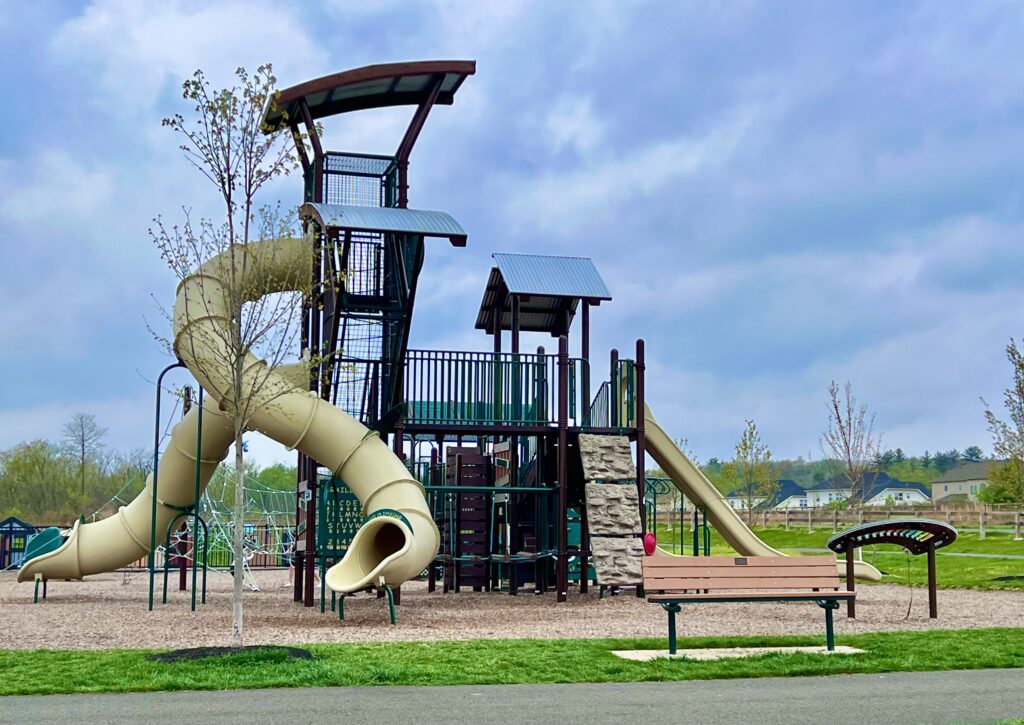 To get to the park, take the immediate right when entering the neighborhood. Follow the road and continue straight to park in the parking lot closest to the playground.
The park is small, but it is a bit of a hidden gem. There is a playground with many climbing, sliding, and swinging opportunities. The large play structure has a long slide and a big ropes climber.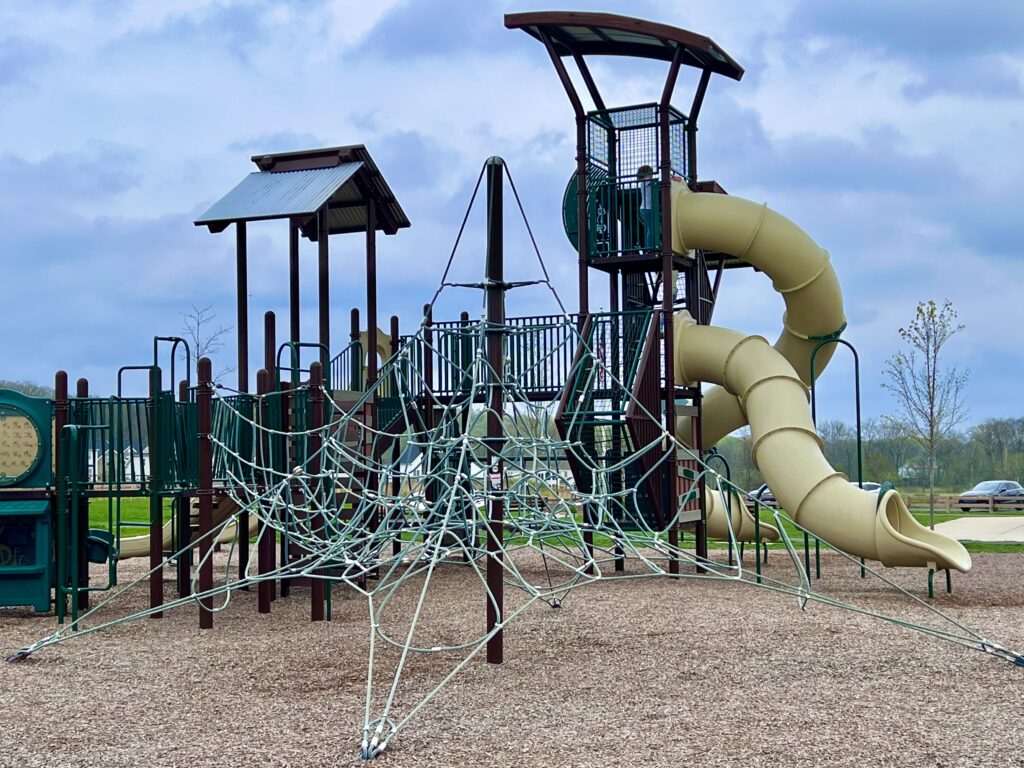 The playground also features a long row of swings bordering one side of the mulched playground area. Note that the playground is not fenced. While there is a road near it, it's a road only used to access the park, so it's not extremely busy on a typical day.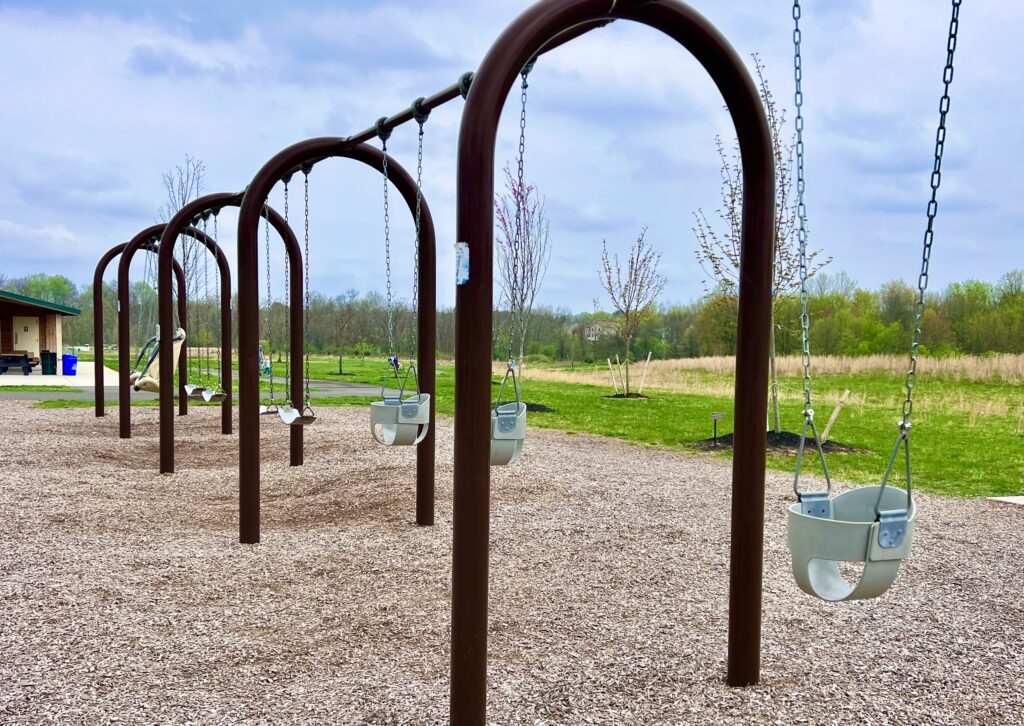 There's also a safety town, which is a fenced area with small "buildings" and roadways resembling a town. Small bikes, scooters, tricycles, and big wheels can navigate the town and learn the rules of the road. Safety Town has a fence surrounding it with a closable gate.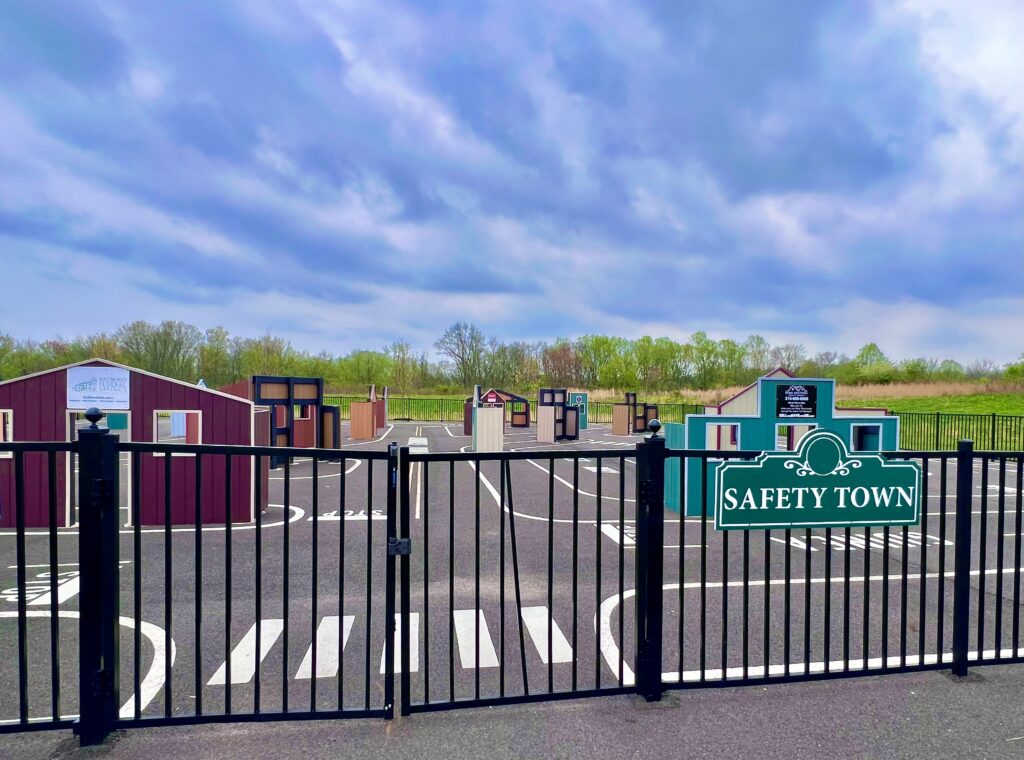 Keep in mind there isn't any shade in safety town, so it could be rather hot on warm, sunny days. There's a paved path which leads to the safety town entrance, and a walking trail.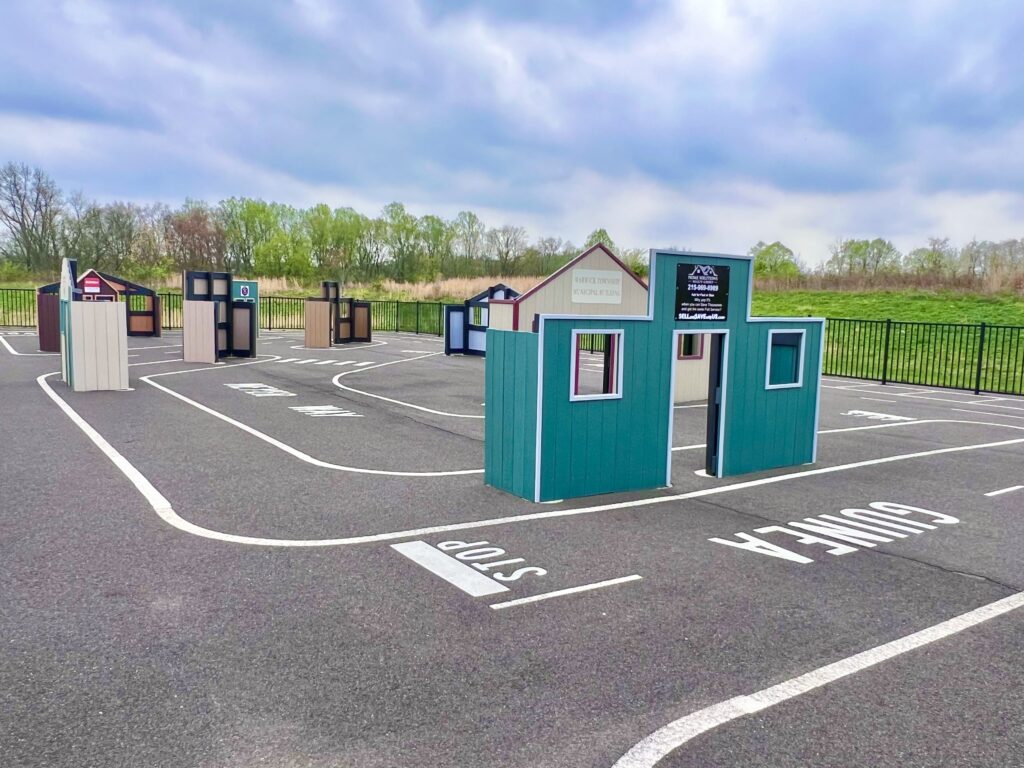 Warwick Memorial Park Pavilion
A pavilion beside the playground offers shade, picnic tables, restrooms, and a drink vending machine. The restrooms were open when we visited in April 2023.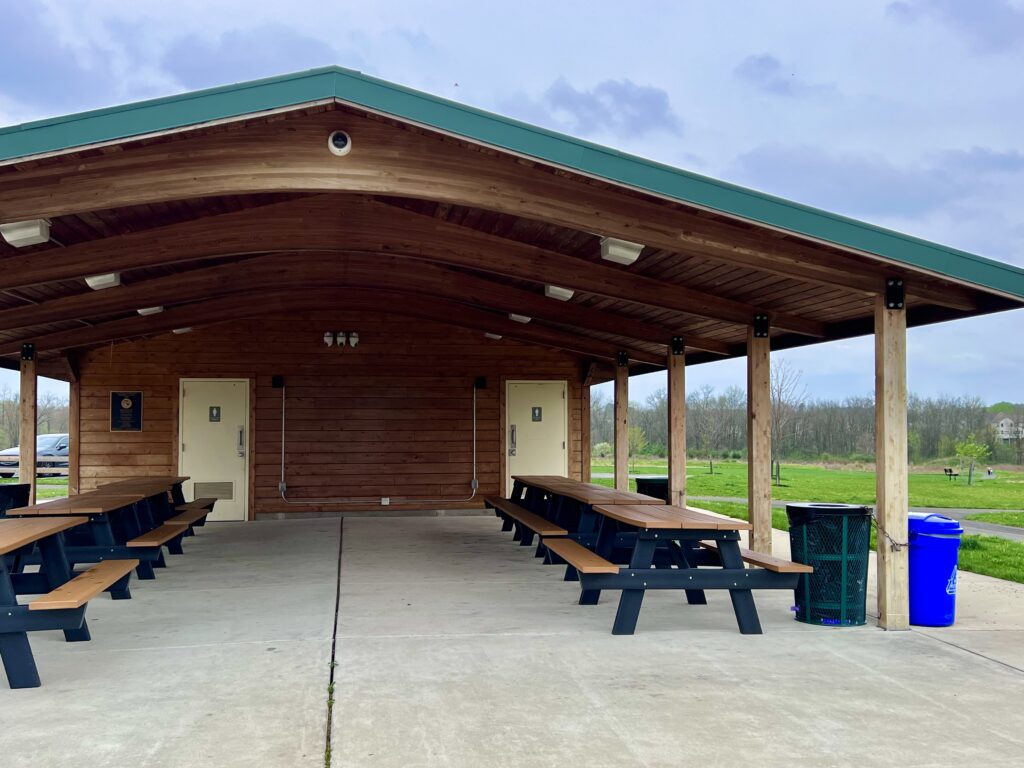 Looking for more amazing playgrounds?
There are many amazing playgrounds around Bucks County, Pennsylvania. Check out this post which covers the best playgrounds in Bucks County.
If you're willing to drive a bit farther, check out this list of playgrounds throughout the mid-Atlantic region.