The best playgrounds near Bucks County, PA are some of the best playgrounds in Pennsylvania. Enjoy this list of fun and amazing playgrounds near Bucks County.
Kids' Castle – Doylestown, PA
Kids' Castle in Doylestown, Pennsylvania is located in Central Park. The address of the park is 425 Wells Road. This large park also has soccer fields, playgrounds, walking trails and pavilions, in addition to the amazing Kids' Castle structure.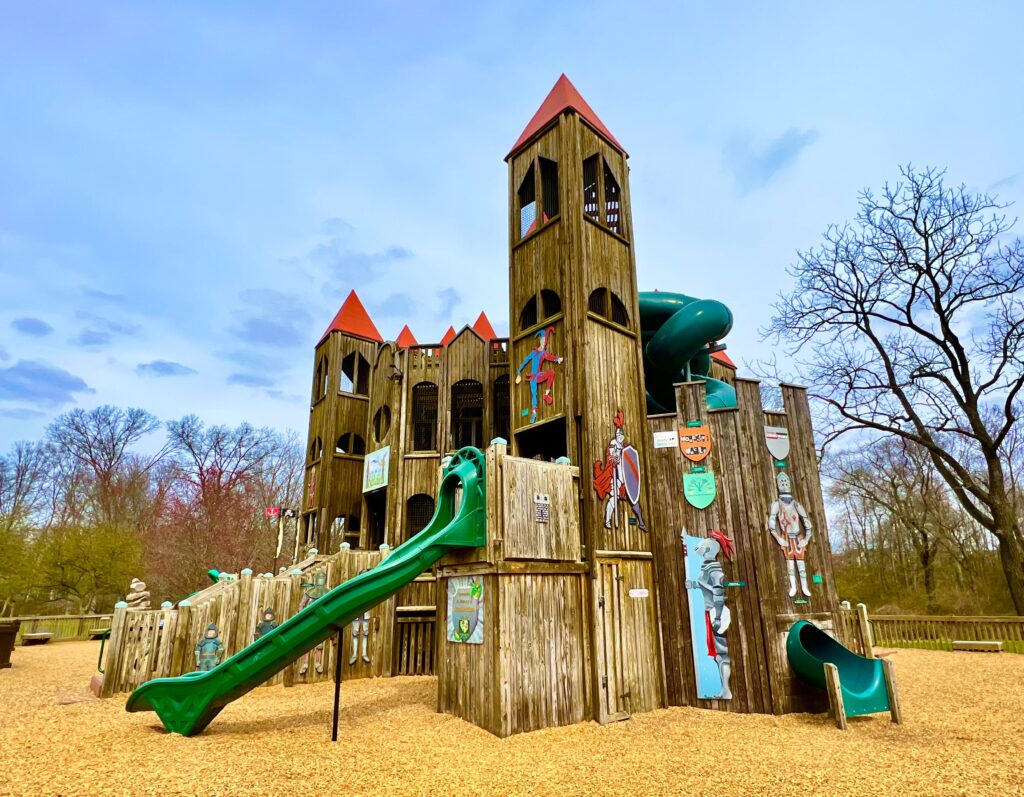 The playground is closed periodically for maintenance, so it's best to check the Kids' Castle website to ensure it's open before venturing there. In recent years, many new elements have been added around the castle.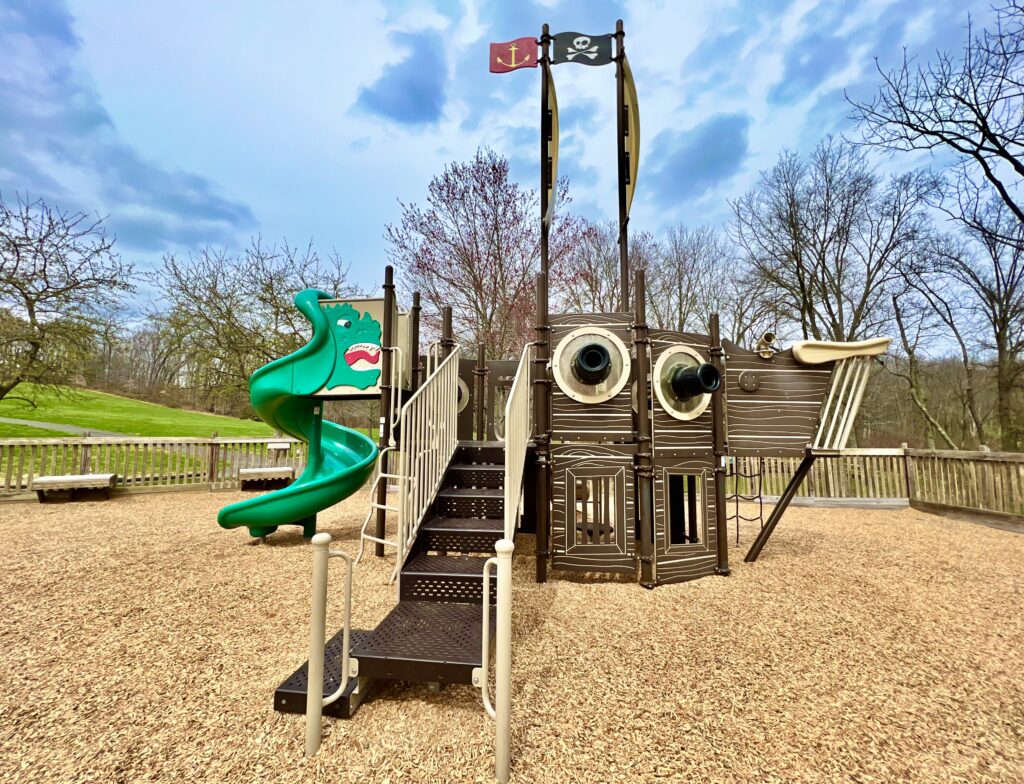 There are two separate, more traditional, playground structures on either side of the castle. This main playground area is fenced, plus there are benches around the playground. The surface of the playground area is mulch.
Bristol Township Park – Bristol, PA
Bristol Township Municipal Park is located at 2501 Bath Road in Bristol, Pennsylvania. Access the parking lot from Bristol Oxford Valley Road. The park boasts a playground, and in the warm summer months, there's also a splash pad.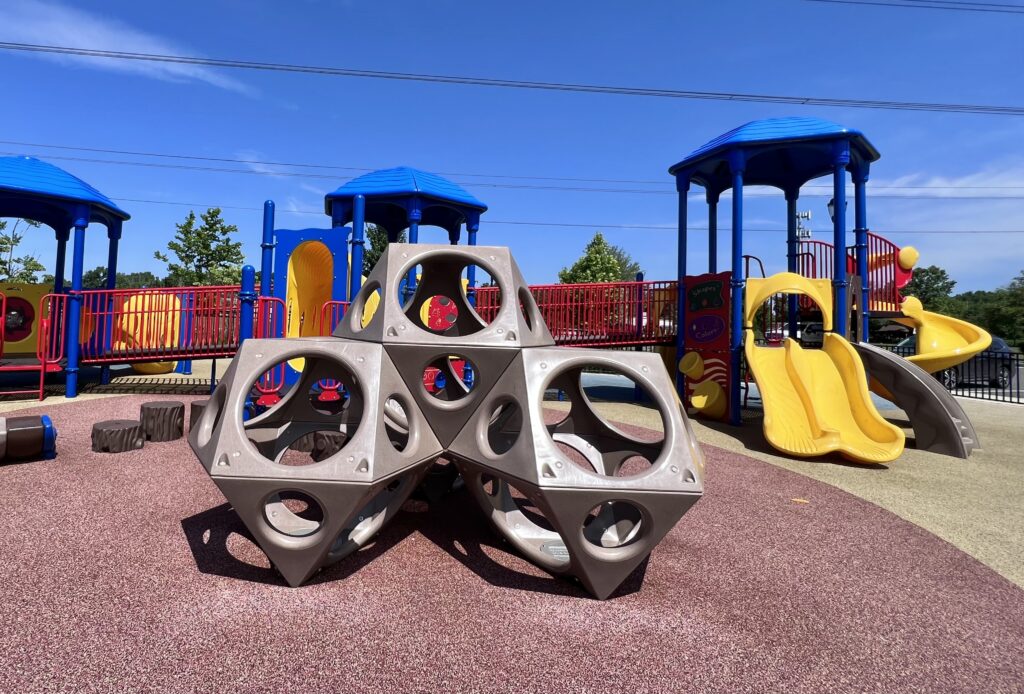 The playground is geared mostly toward younger children, though there are some climbing elements that older children may enjoy.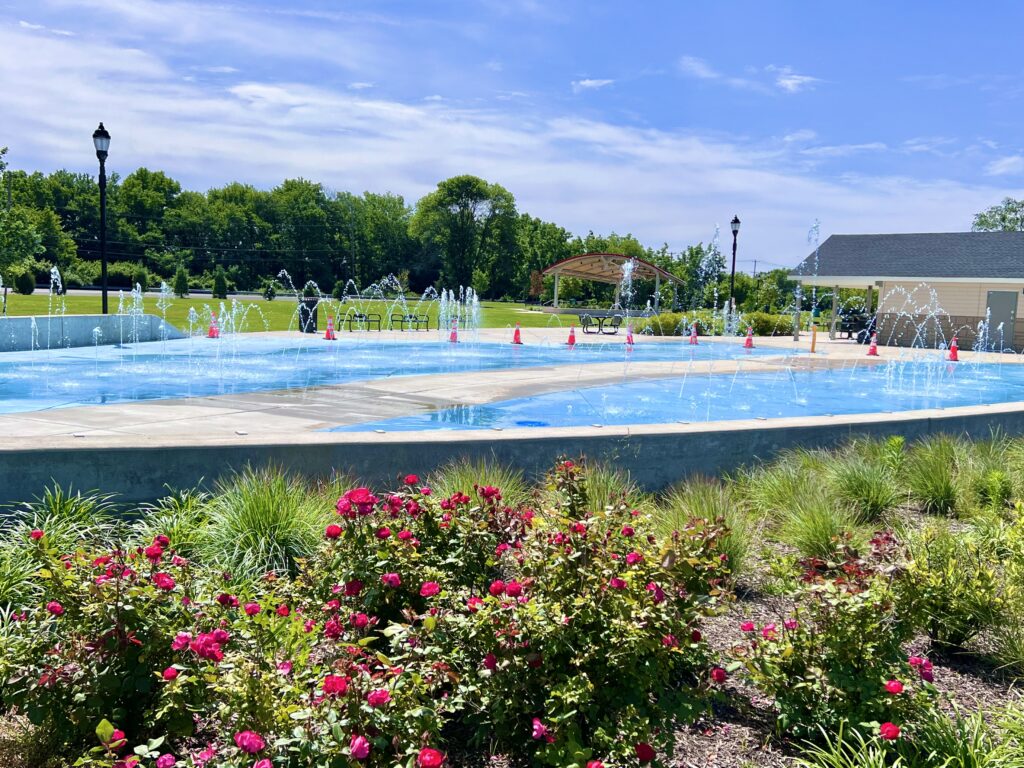 To check if the splash pad is open during the summer, check for updates on the Bristol Township Parks and Recreation Facebook page. The splash pad area is large, and there's a pavilion with restrooms located beside it.
Warminster Community Park – Warminster, PA
Warminster Community Park is located at 300 Veterans Way, Warminster, Pennsylvania. This 240-acre park includes a large playground and Safety Town.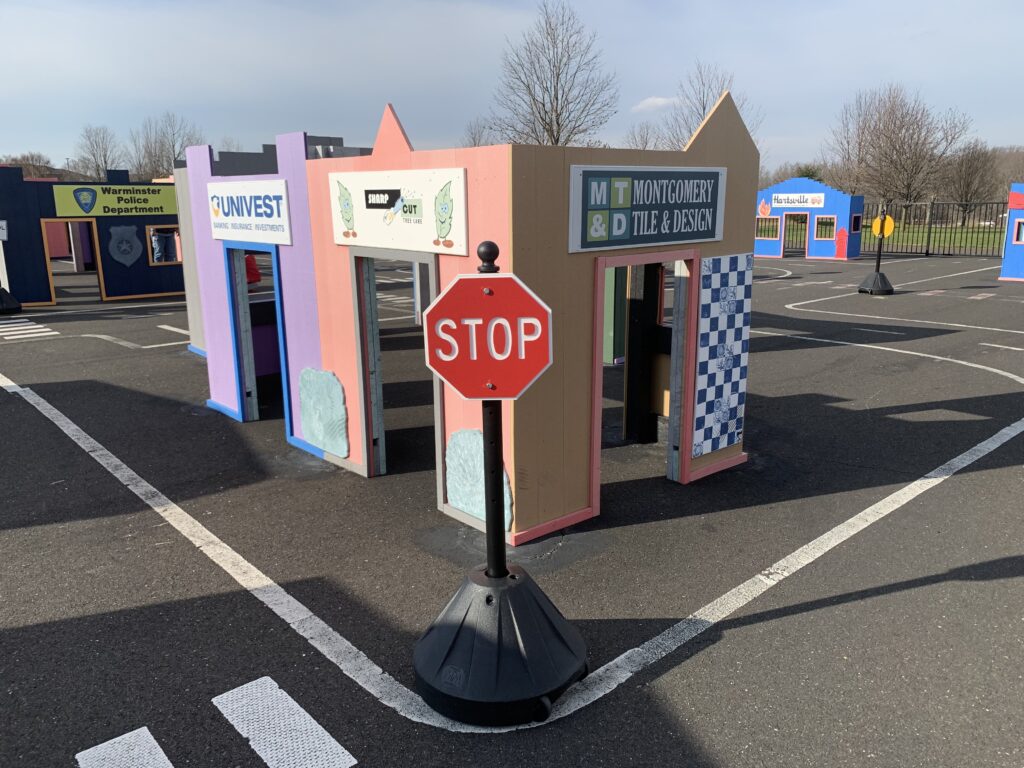 Safety Town includes pretend roads, crosswalks, train tracks, and more. It's a tiny version of Warminster for kids to ride around to learn the rules of the road. Safety Town is not shaded, but there is a small shade umbrella at one corner of the town.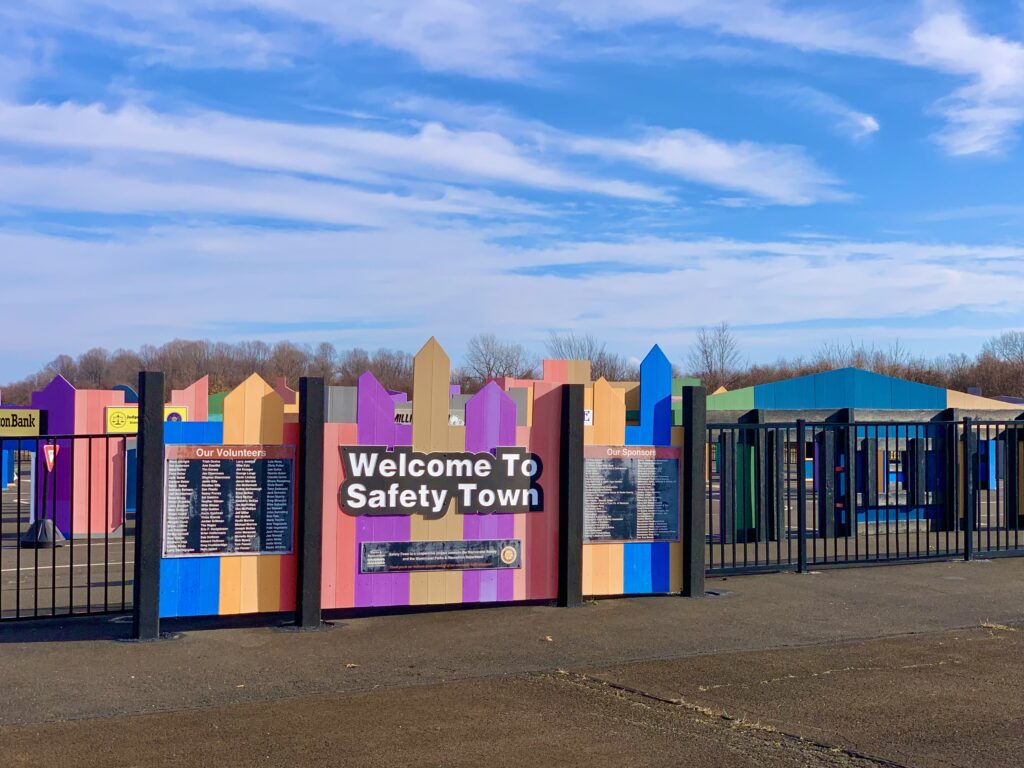 Warminster Community Park also includes playground areas, basketball courts, a dog park, and pavilions.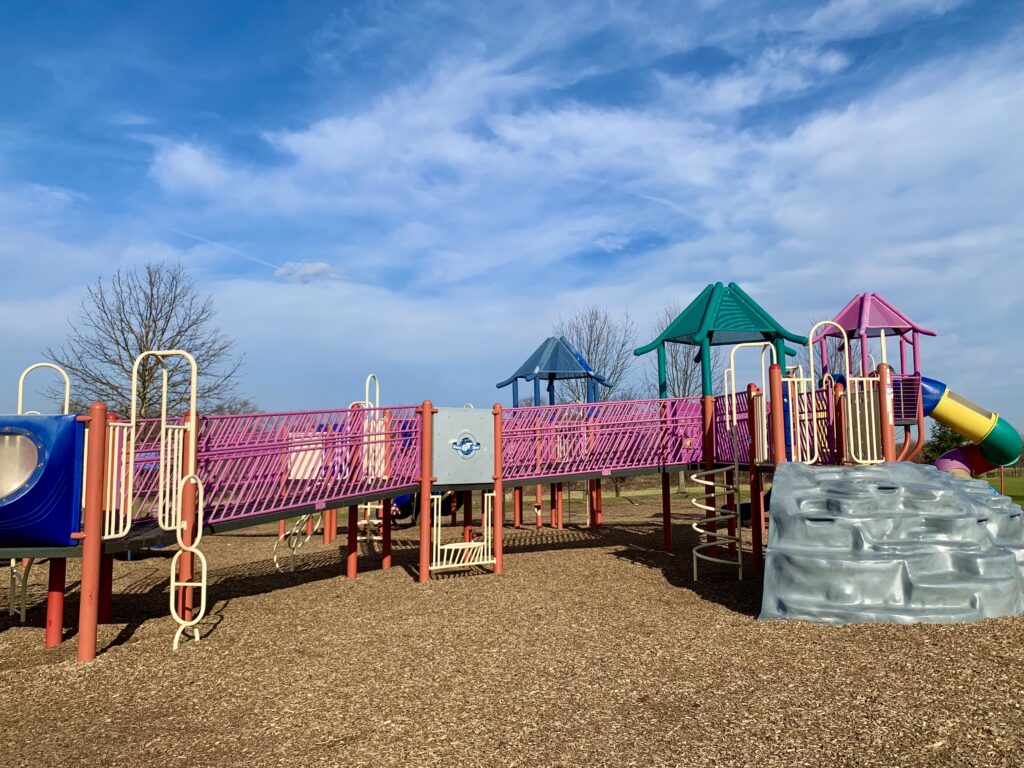 One large playground is close to Safety Town. A second, smaller playground is located farther into the park, along the main parking lot.
Lions Pride Park – Chalfont, PA
Lions Park Park is located at 3129 Bradley Road in Chalfont, Pennsylvania. This park includes the areas of The Grove and Kids' Mountain. The Grove has picnic tables, a plaza, hammocks, and more.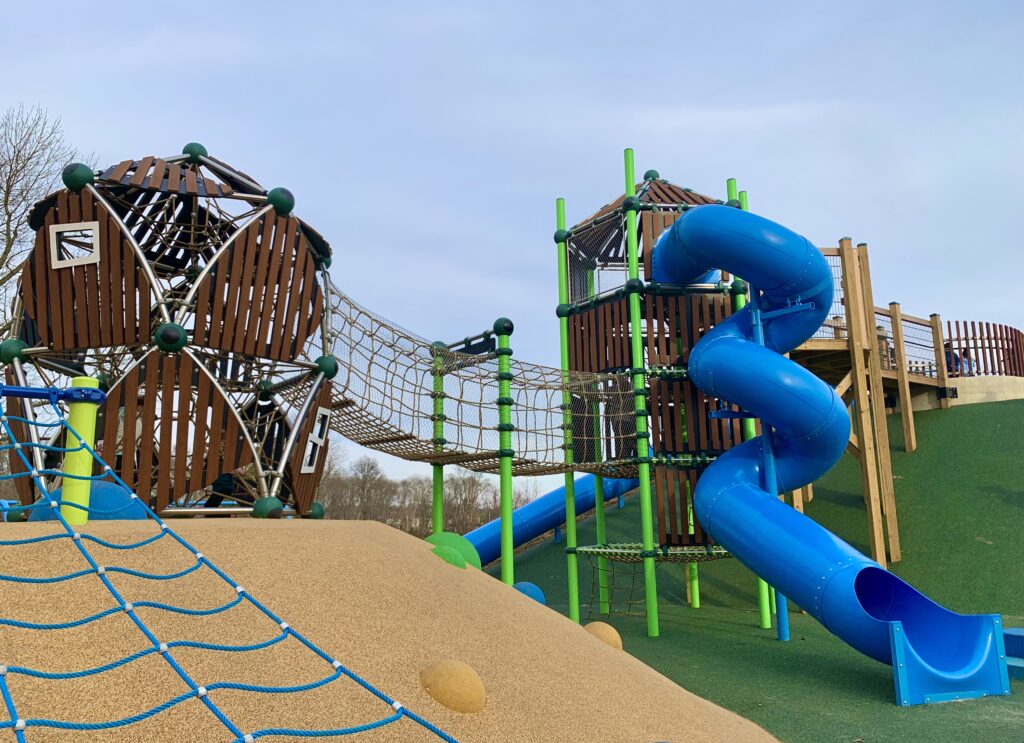 The unique playground with Kids' Mountain has many options for climbing to the top of the "mountain". There are two long blue sides to get to the bottom.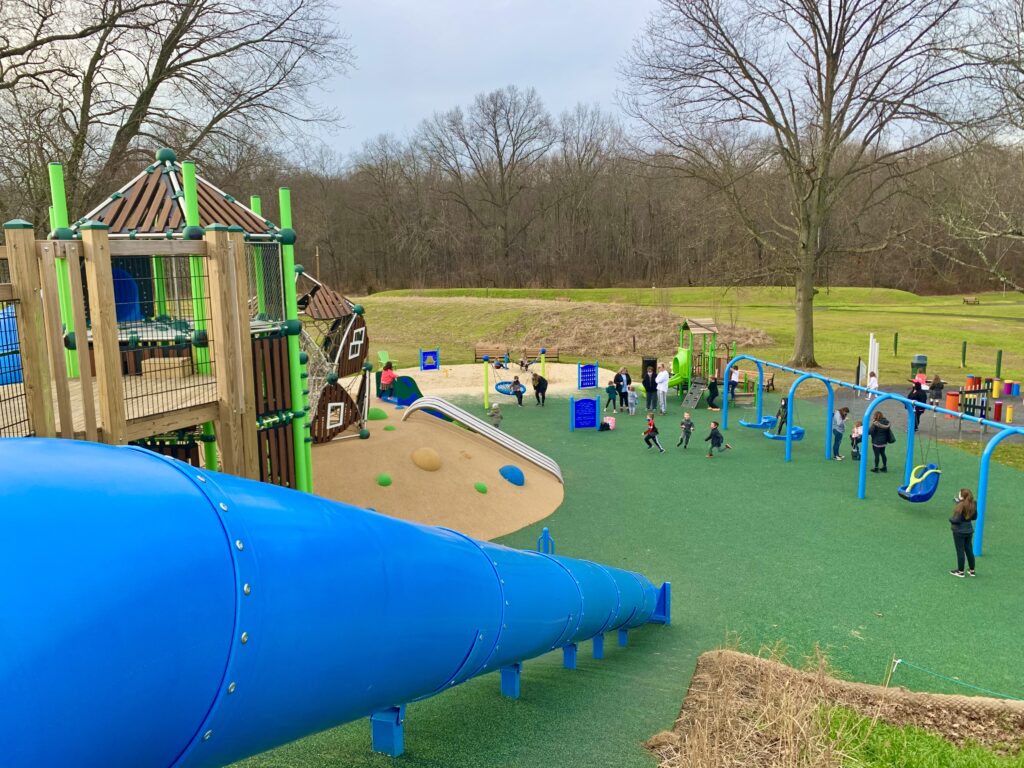 At the bottom of the "mountain" there are swings, a sand area, and musical instruments, like drums, to play.
Masons Mills Park – Willow Grove, PA
Masons Mill Park is located in nearby Willow Grove, Pennsylvania. The park's address is 3500 Masons Mill Road.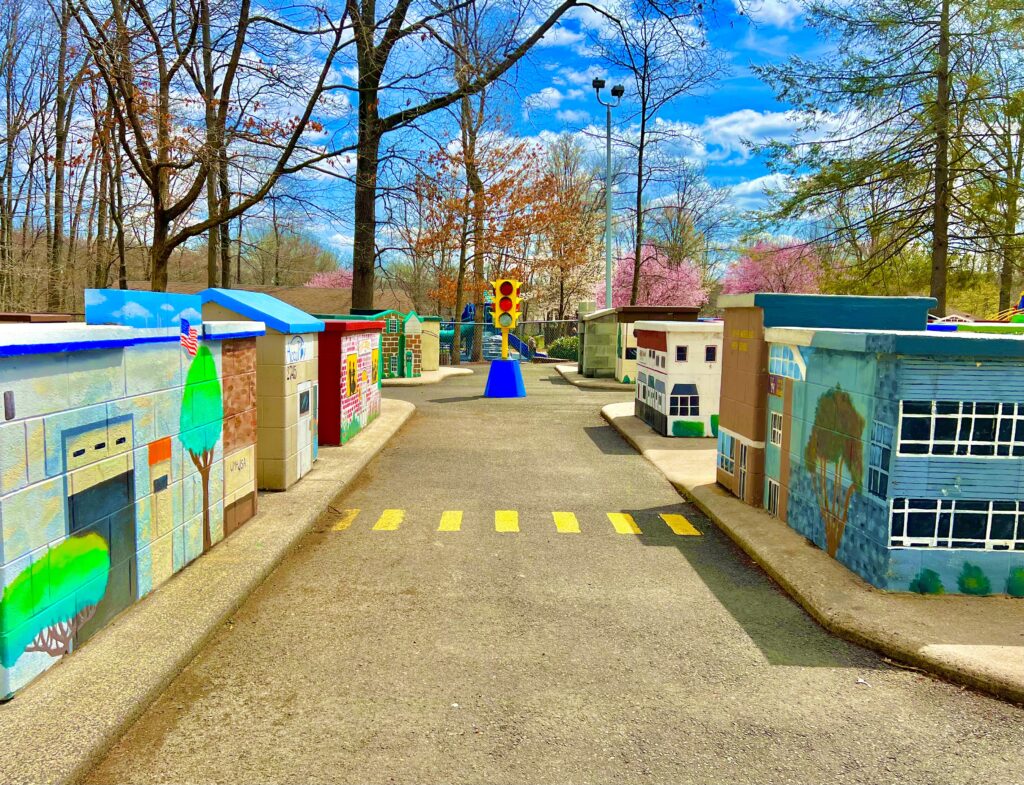 This park also includes a Safety Town, but it's a bit different than the Safety Town at Warminster Community Park. This version requires big wheels in order to navigate the "streets".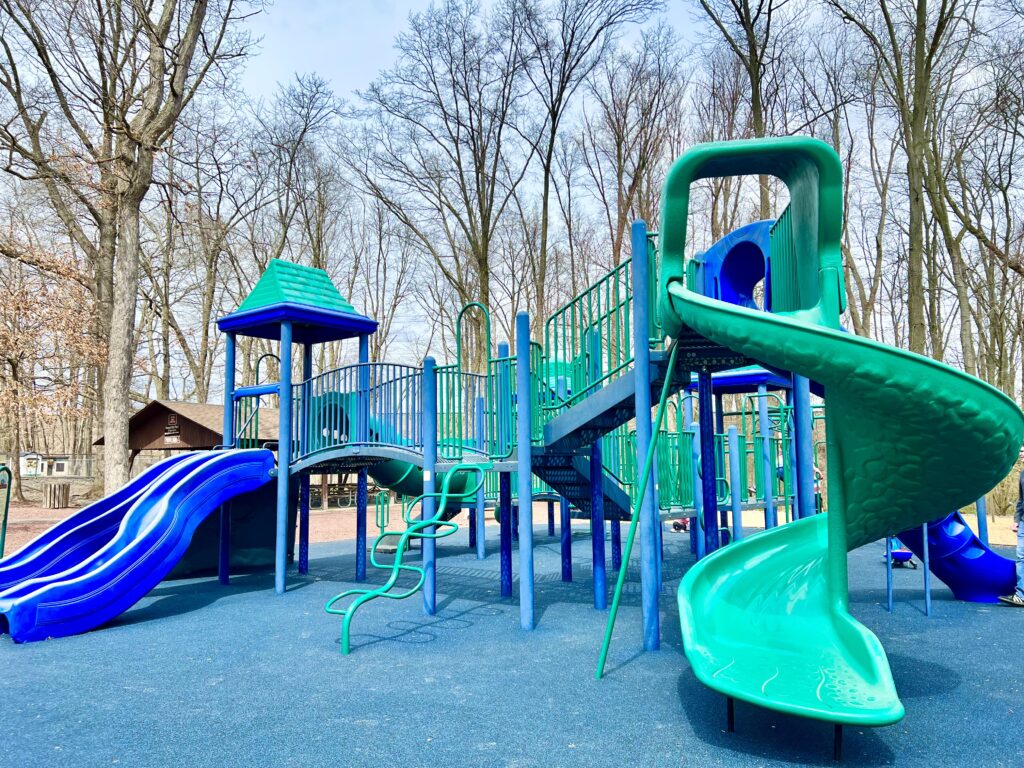 Masons Mill Park also includes a playground located close to Safety Town. The playground has an area for older children, and a smaller play structure for younger children.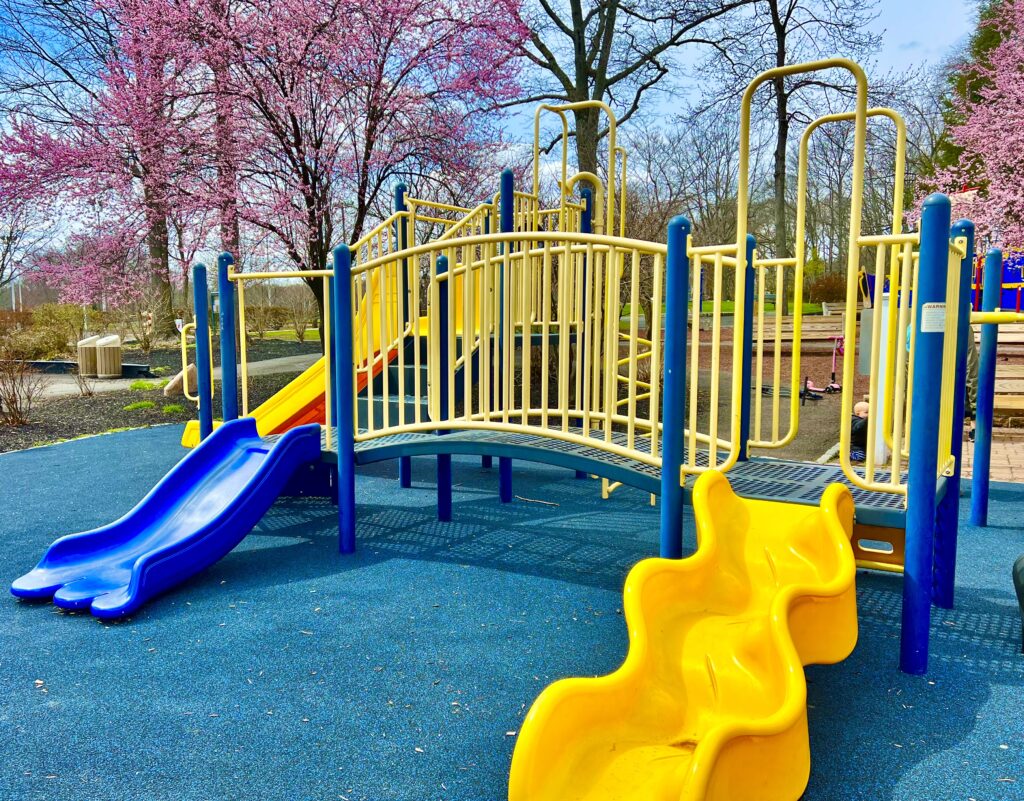 Looking for more amazing playgrounds?
Pennsylvania is home to tons of fabulous playgrounds, in addition to these parks. Be sure to check out this list of amazing playgrounds in Pennsylvania and surrounding states.