Sponsored post – Great Wolf Lodge – Perryville invited us to their grand opening. All opinions are my own.
Great Wolf Lodge in Perryville, Maryland celebrated its grand opening on June 29th, 2023. This new indoor water park resort is the largest of the Great Wolf Lodge family of resorts. It boasts an indoor water park that's approximately 128,000 square feet in size.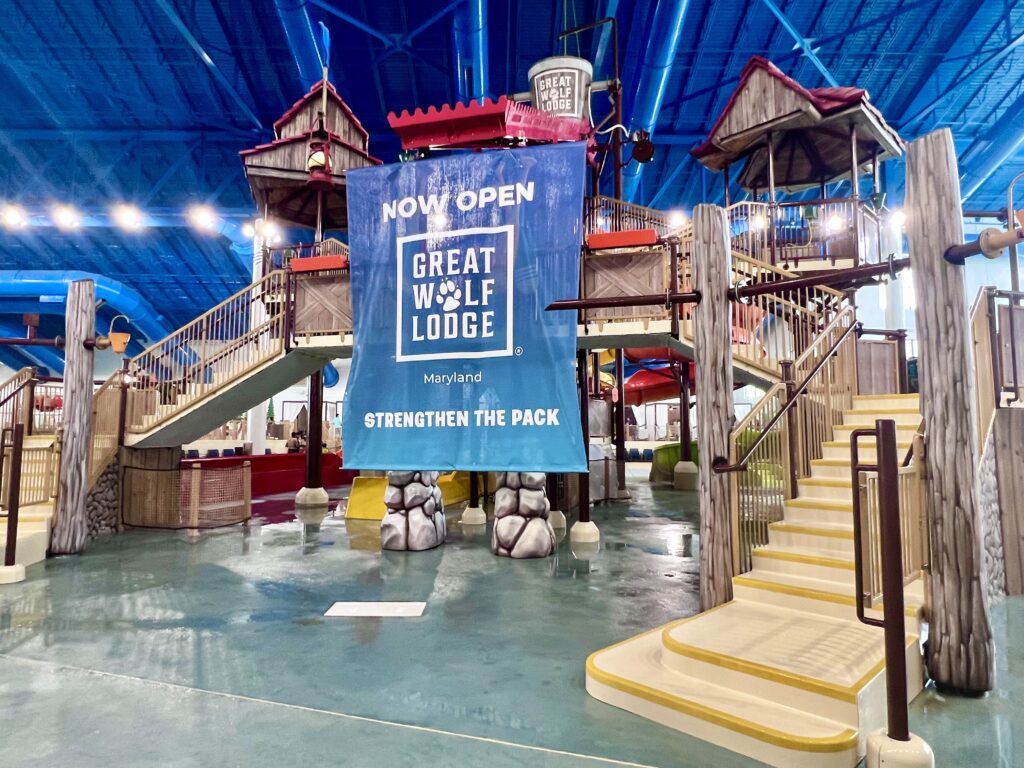 The resort is located at along Interstate 95 in northeastern Maryland. Nearby is the beautiful town of Havre De Grace and the mouth of the Susquehanna River.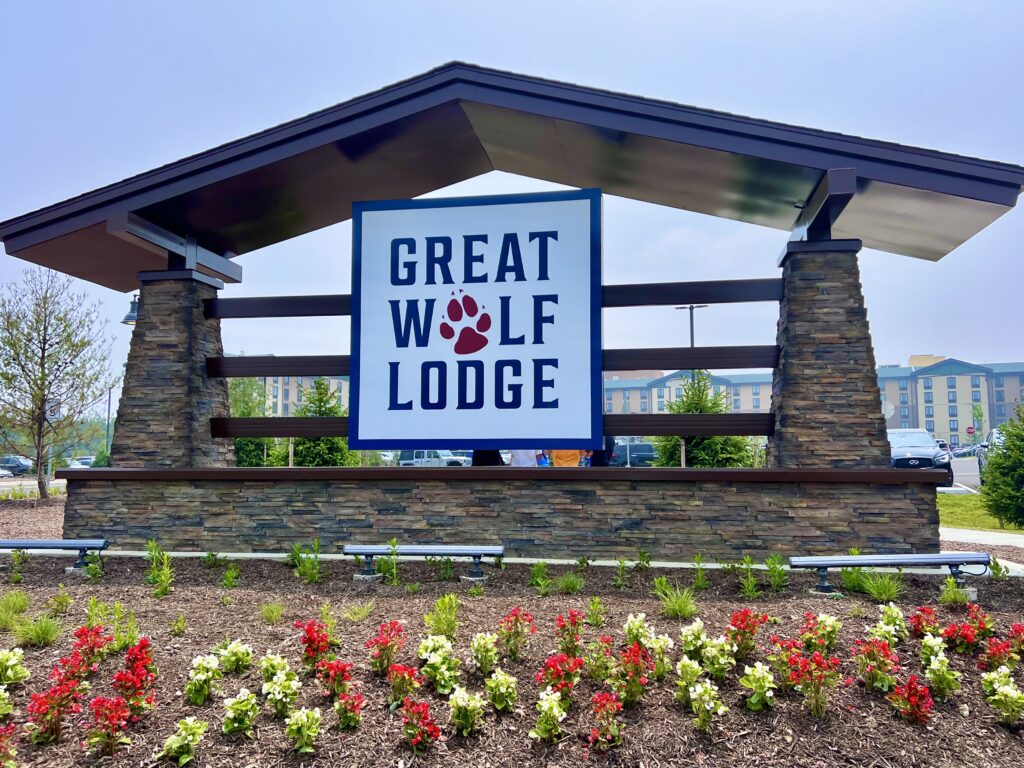 This new lodge will look familiar to those who have visited other Great Wolf Lodge resorts, but it's notably a new design. It now has a more modern twist to the usual Great Wolf Lodge fun characters and attractions.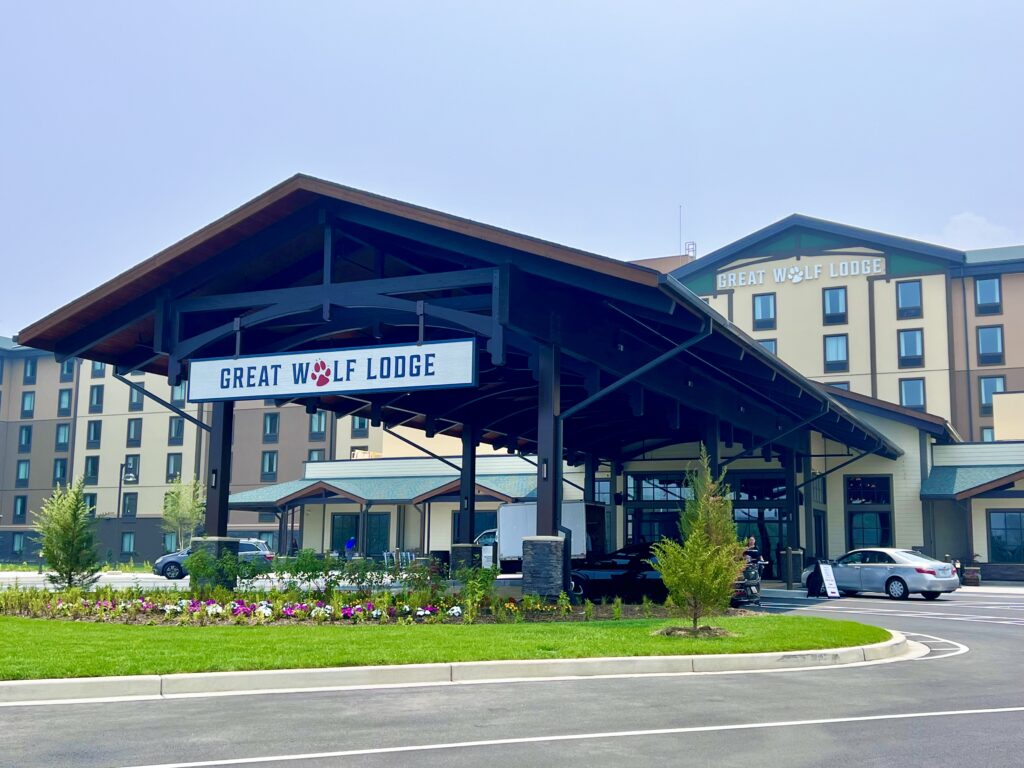 Rooms
The new rooms have similar room types to other resorts in the brand. There are standard family suites with two queen rooms for up to six guests.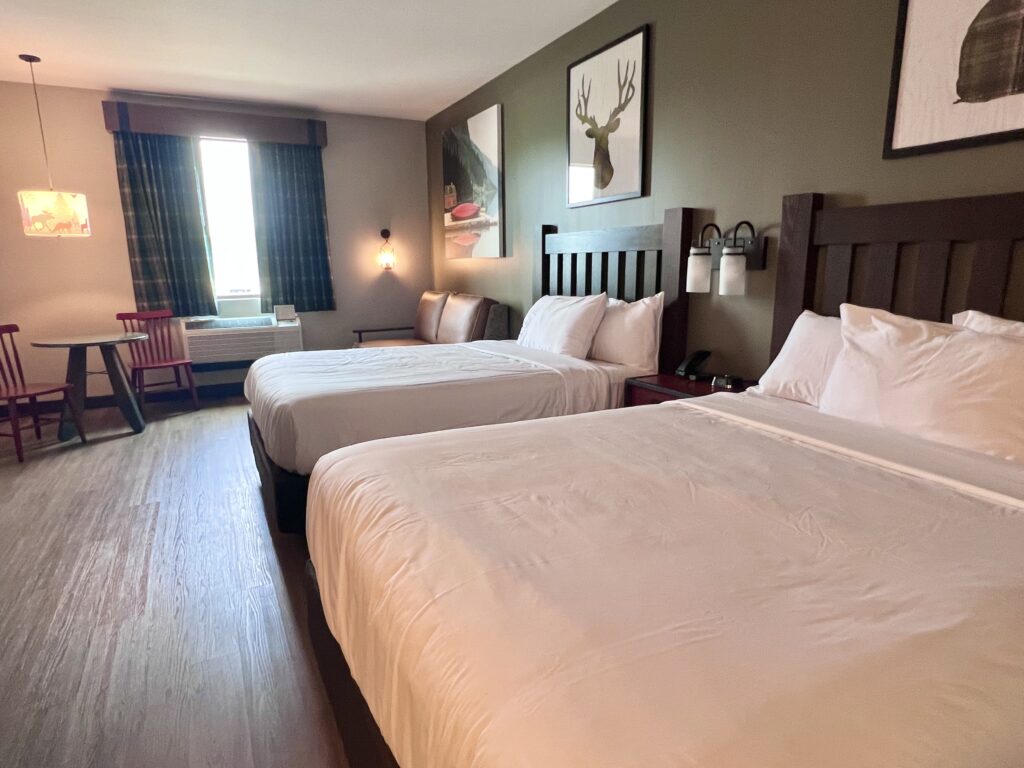 There's also larger deluxe suites, kid's cabin suites, and their well-known "wolf's den" suites with an in-suite cave-themed sleeping area for kids.
Attractions
As usual, Great Wolf Lodge is packed with activities for families to enjoy. The Adventure Park area of the lodge includes a mini golf course and a high ropes course.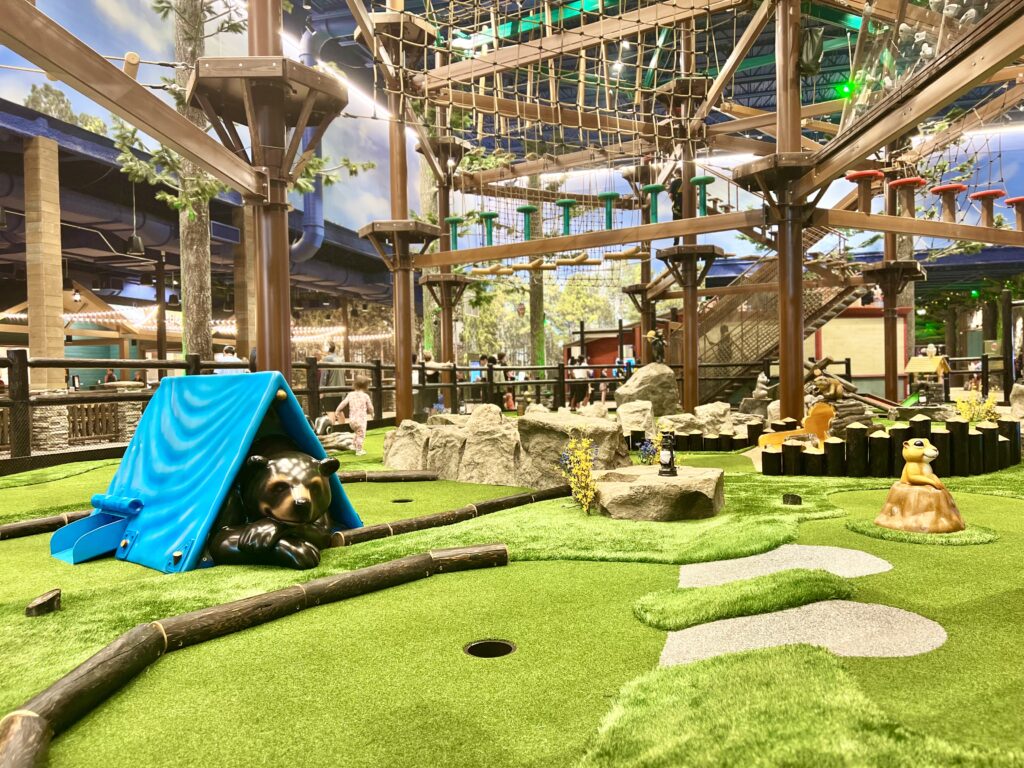 There's also Ten Paw Alley, which is a mini version of bowling, as well as gem stone mining, a mirror maze, and arcade.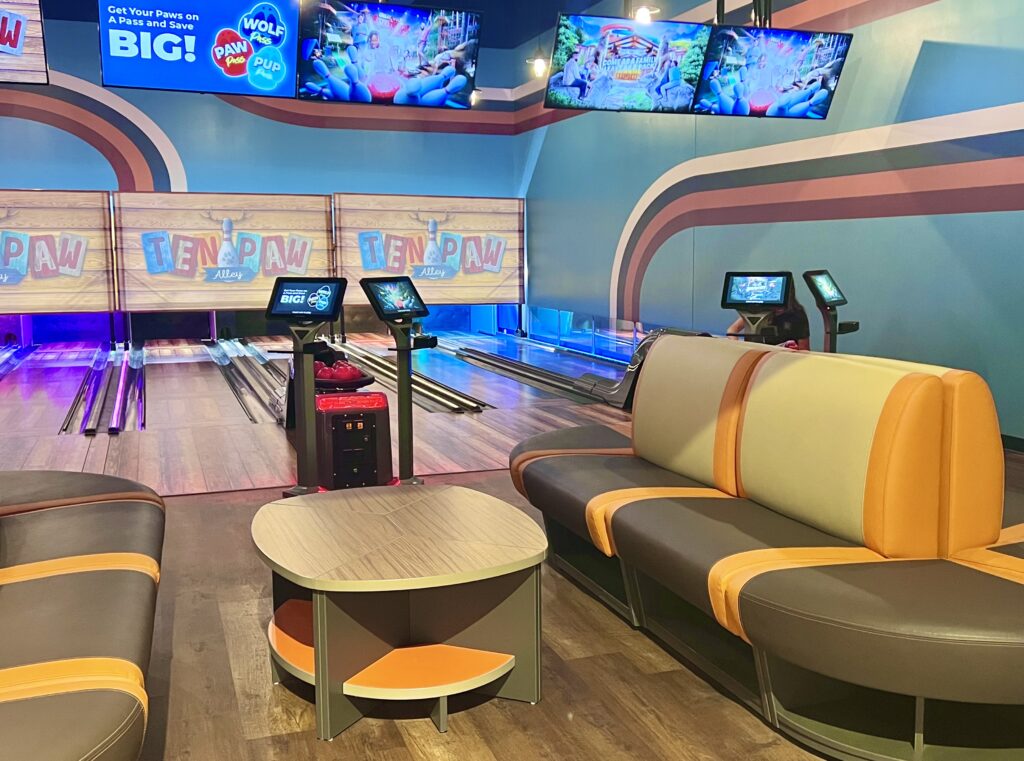 One of the most popular activities at Great Wolf Lodge is MagiQuest. MagiQuest is an interactive game played with wands, where your goal is to complete quests located throughout the lodge.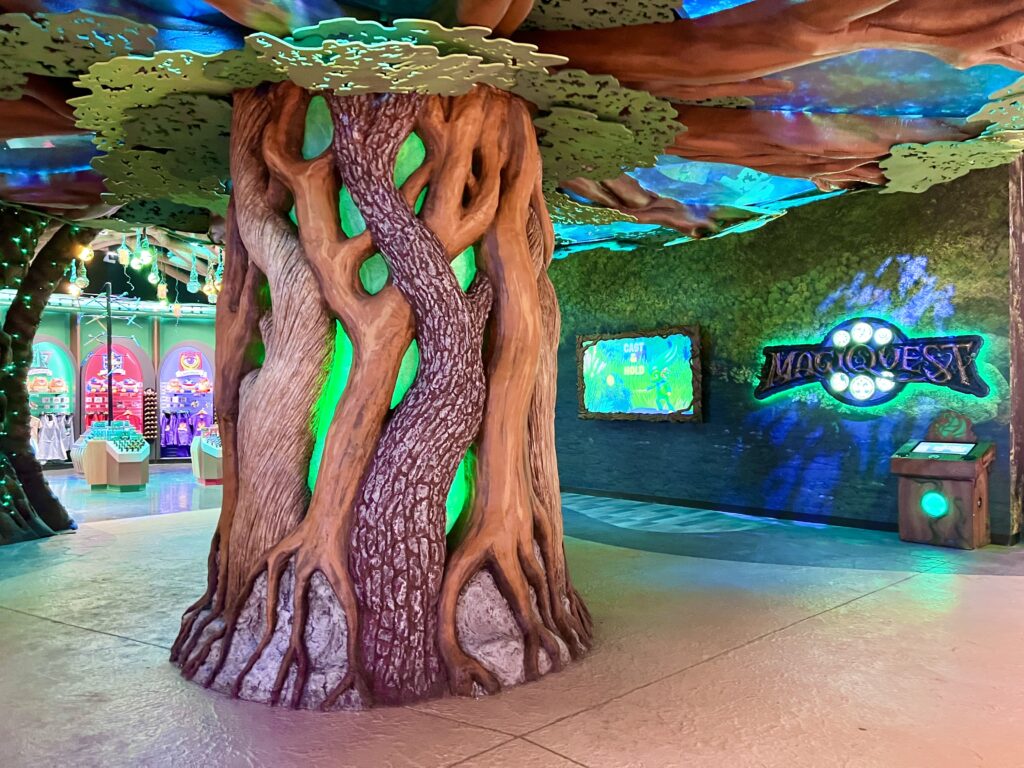 For this game, you'll need an activated wand to participate in this action game. Wands also serve as souvenirs and can be activated again if you return to a Great Wolf Lodge.
There are many events scheduled during a stay at Great Wolf Lodge. There are character appearances, yoga experiences, and dance parties. Their new immersive story "The Legend of Luna" takes place in the lobby.
Indoor Water Park
The indoor water park at Great Wolf Lodge in Perryville has 22 water slides. There's a large main water slide and play structure called Otter Cave Waterworks.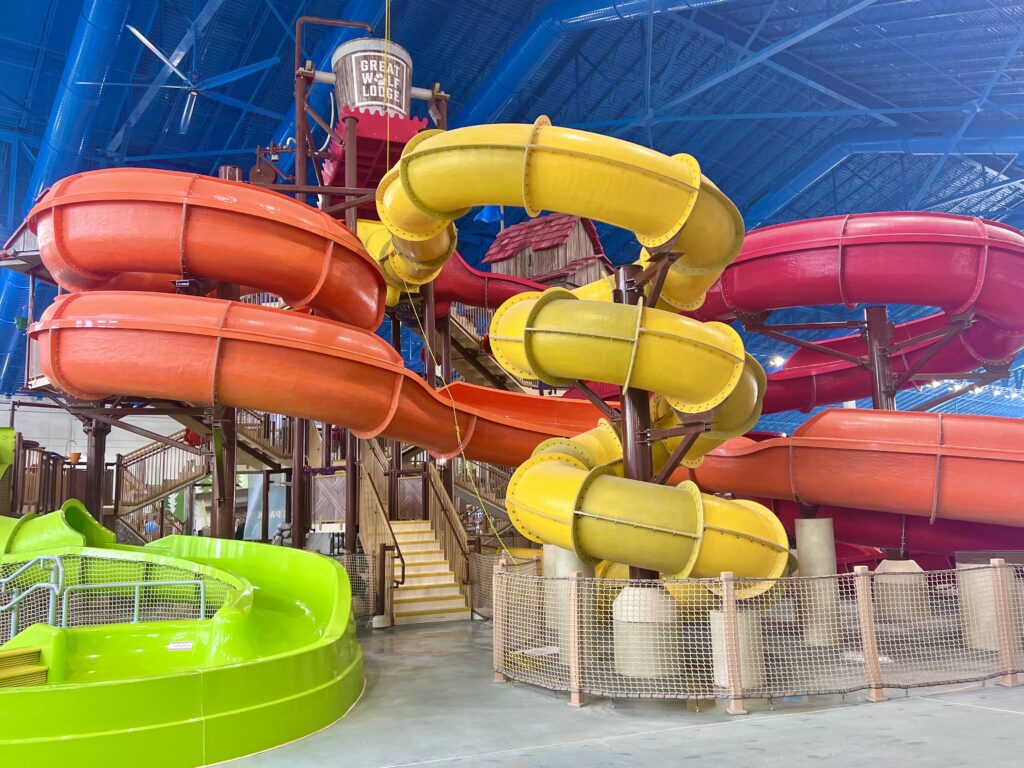 There's also many thrill slides, a lazy river, wave pool, floating lily pad walks, and a kiddie slide area.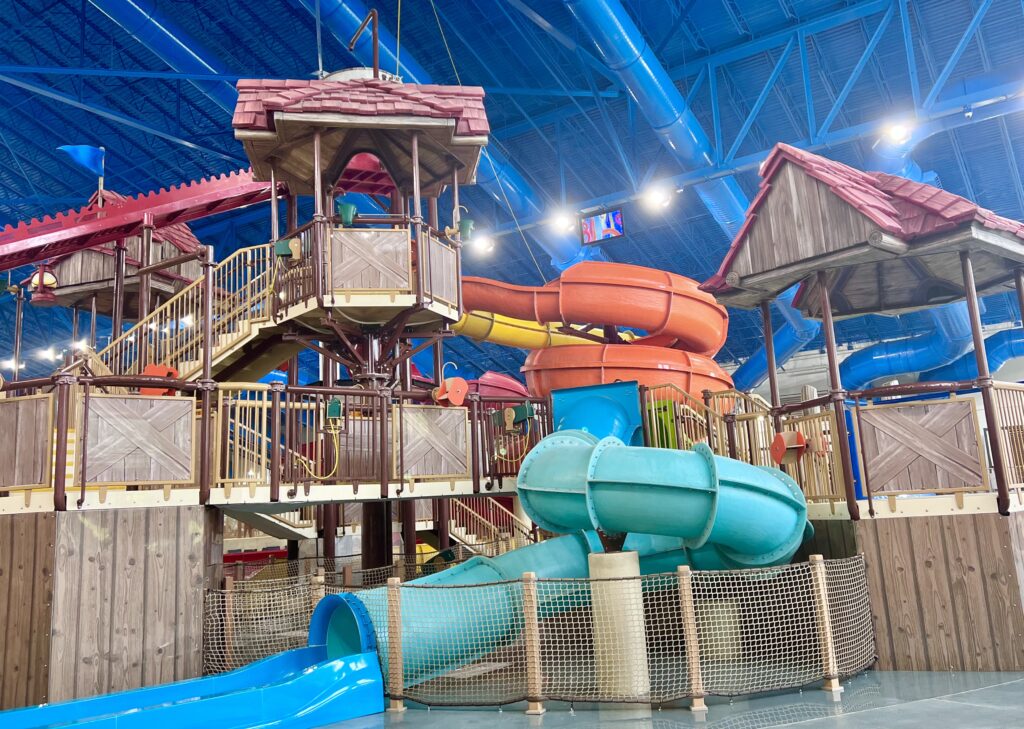 The water park provides life jackets and little dippers for children.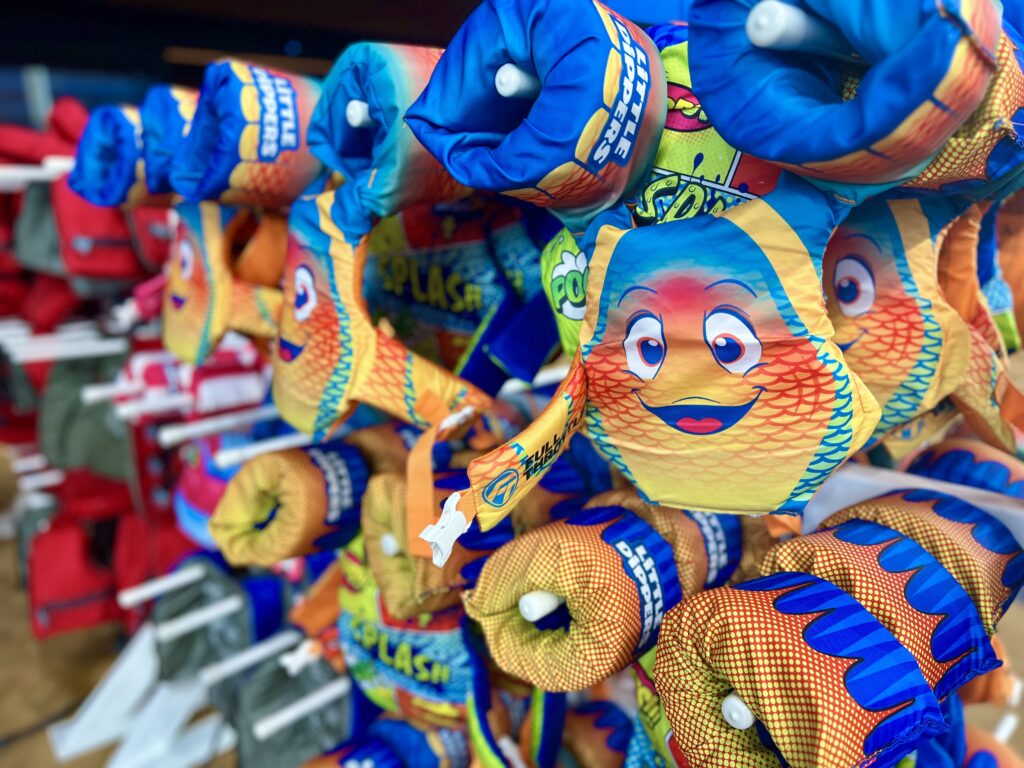 Inside the water park, cabanas are available for daily rentals, and include a private space, chairs, and mini-fridges.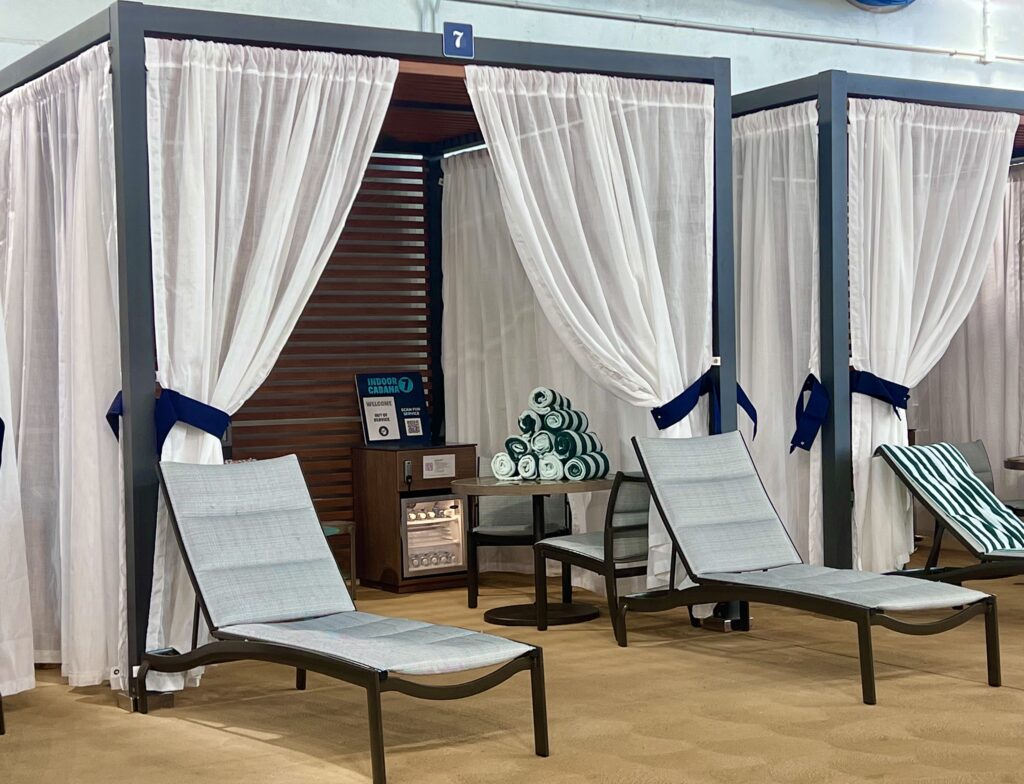 Dining
There are many dining options onsite at Great Wolf Lodge, including some eateries inside the water park. Timbers offers kid-friendly food such as burgers, chicken tenders, fries, and nachos.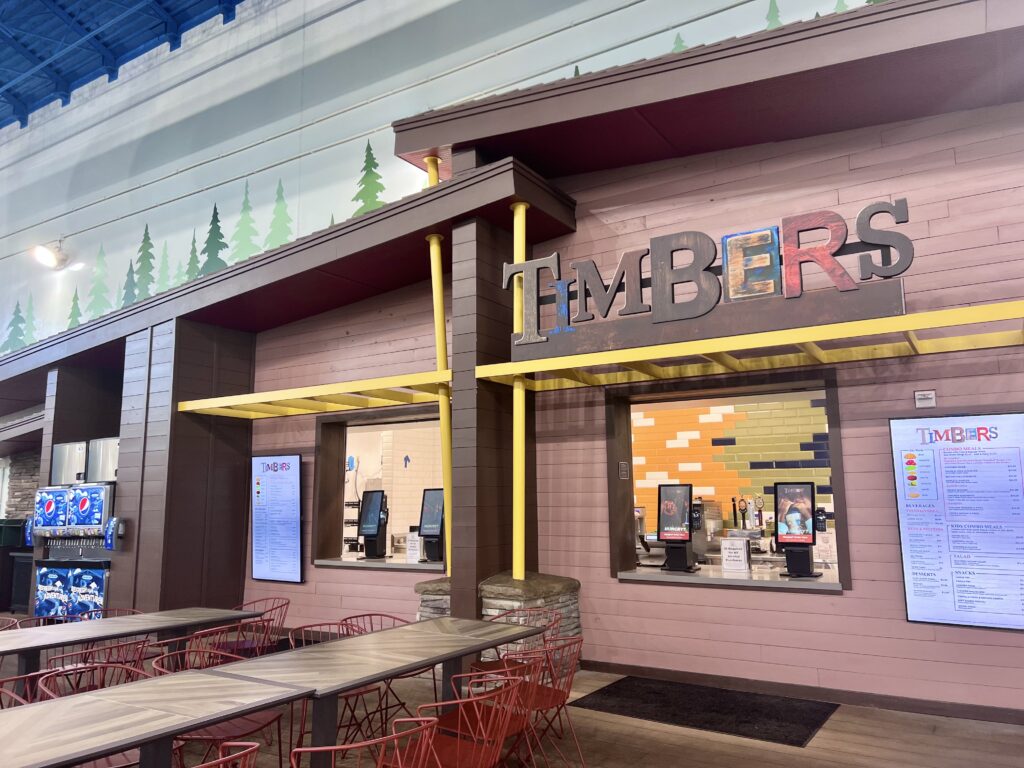 Outside the waterpark, there's Freshwoods Market for pre-made meals, Dunkin', and Hungry As A Wolf pizza, pasta, and salads. There's also a creamery, and a full service restaurant called Barnwood.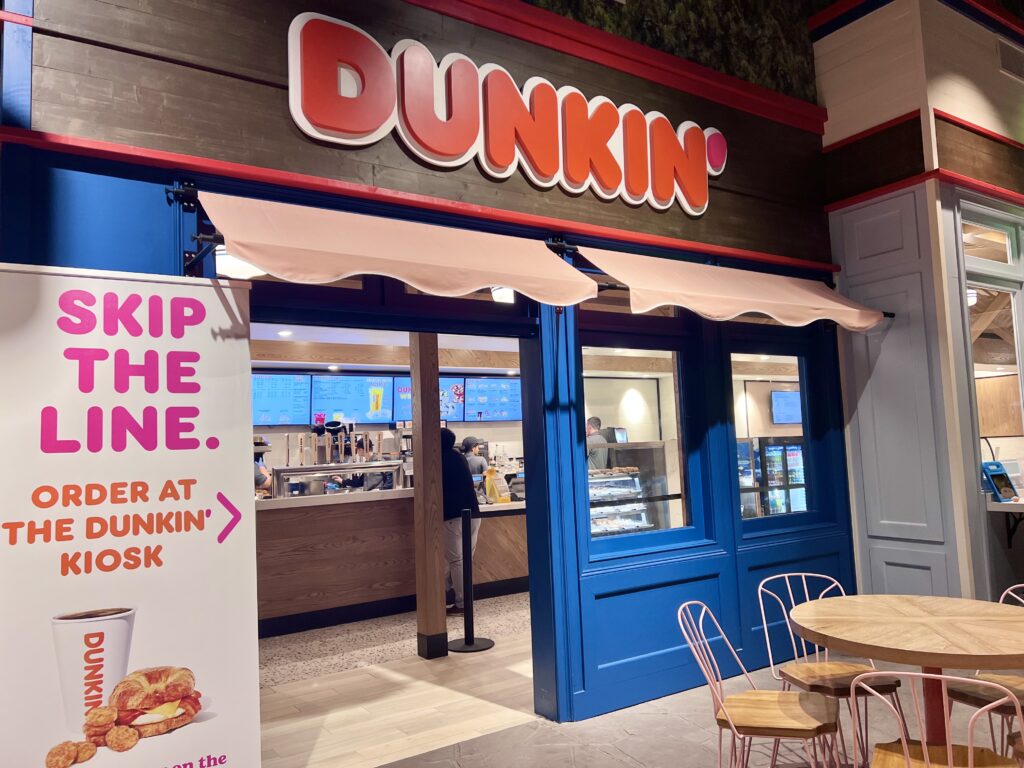 Campfire Kitchen offers breakfast in the morning. They serve morning favorites such as eggs, bacon, waffles, yogurt, and more.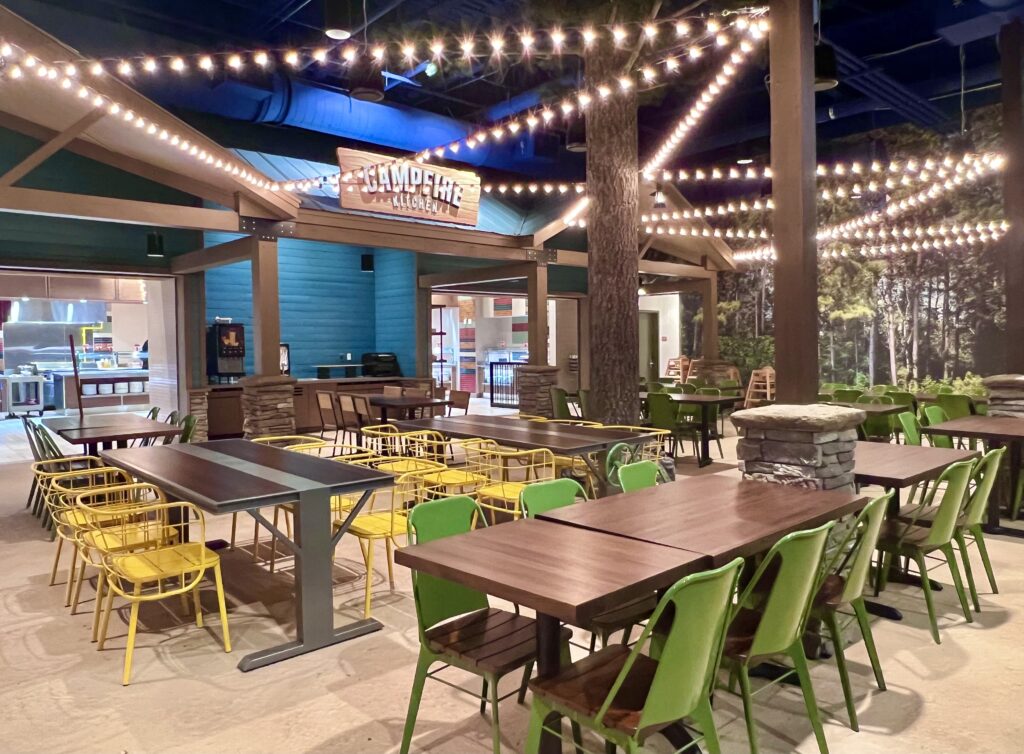 Looking for fun places to visit near Great Wolf Lodge – Perryville?
Check out this post about the Havre de Grace promenade.
Sponsored post – Great Wolf Lodge invited us to their grand opening. All opinions are my own.