Reservoir Park is an 85-acre park located at 100 Concert Drive in Harrisburg, Pennsylvania. The park is home to the National Civil War Museum and the Chutes and Ladders Playground.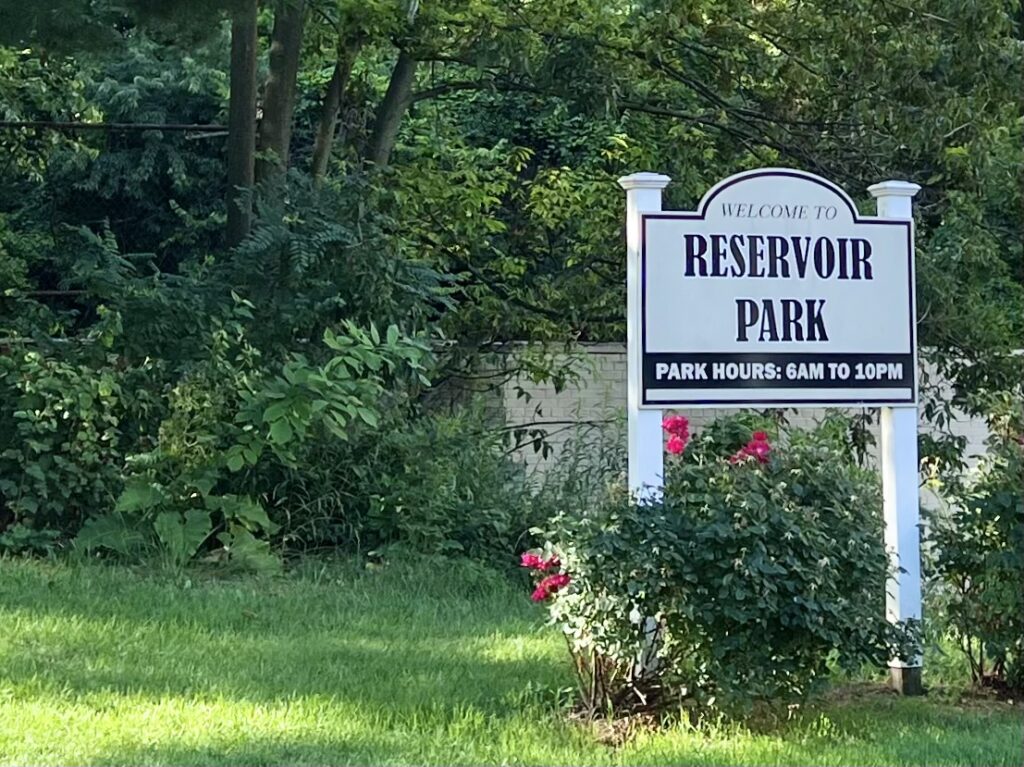 Chutes and Ladders Playground
The Chutes and Ladders Playground opened at the end of June in 2023. It is the first phase of a multi-step redevelopment plan for the park.
The playground is located next to the Reservoir Park Bandshell. To find it from the park's main entrance, follow the signs pointing to the playground.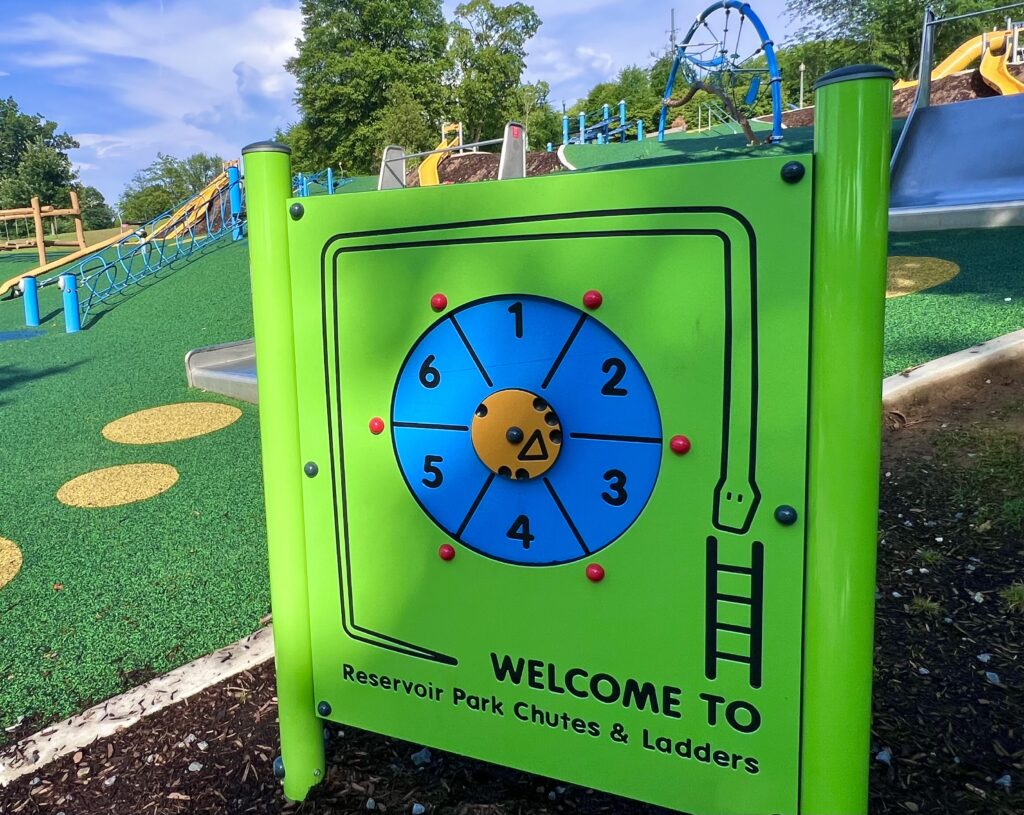 The playground represents a life-size chutes and ladders classic board game. The playground is built into a hillside. There are spinners available at the bottom and the top of the playground.
It's possible to designate someone to spin and call out the numbers to the players. However, you may want to bring a small spinner from home, if you'd actually like to play the game.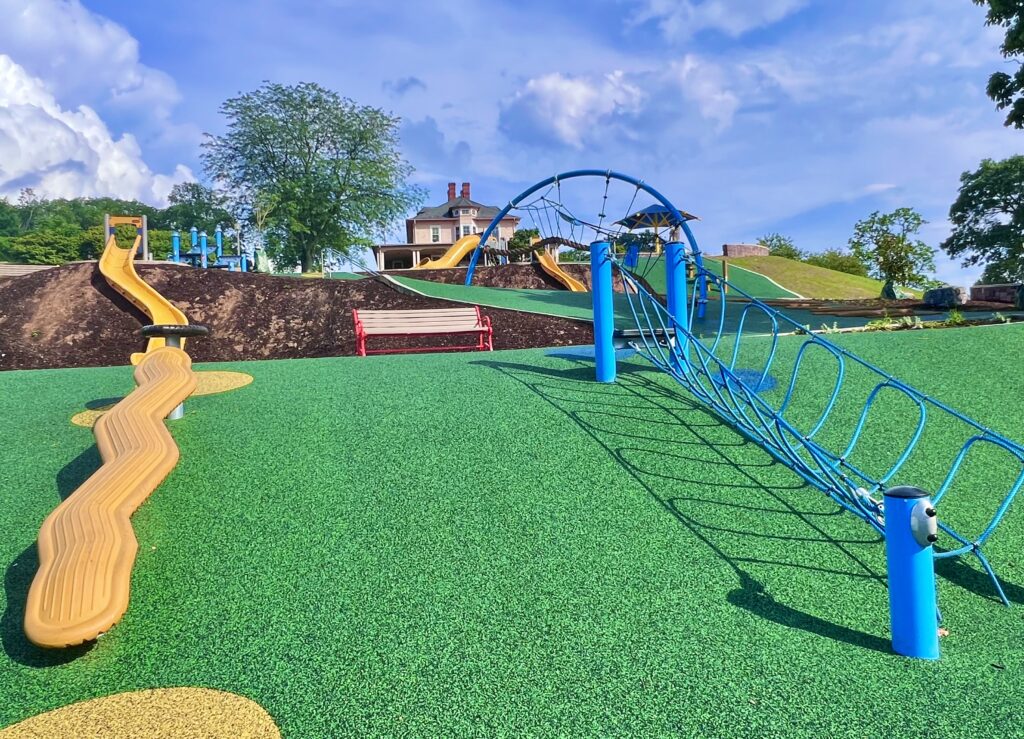 Many different slides and ropes climbers make up the "game board". Yellow or blue dots designate where to enter or exit the "chutes and ladders".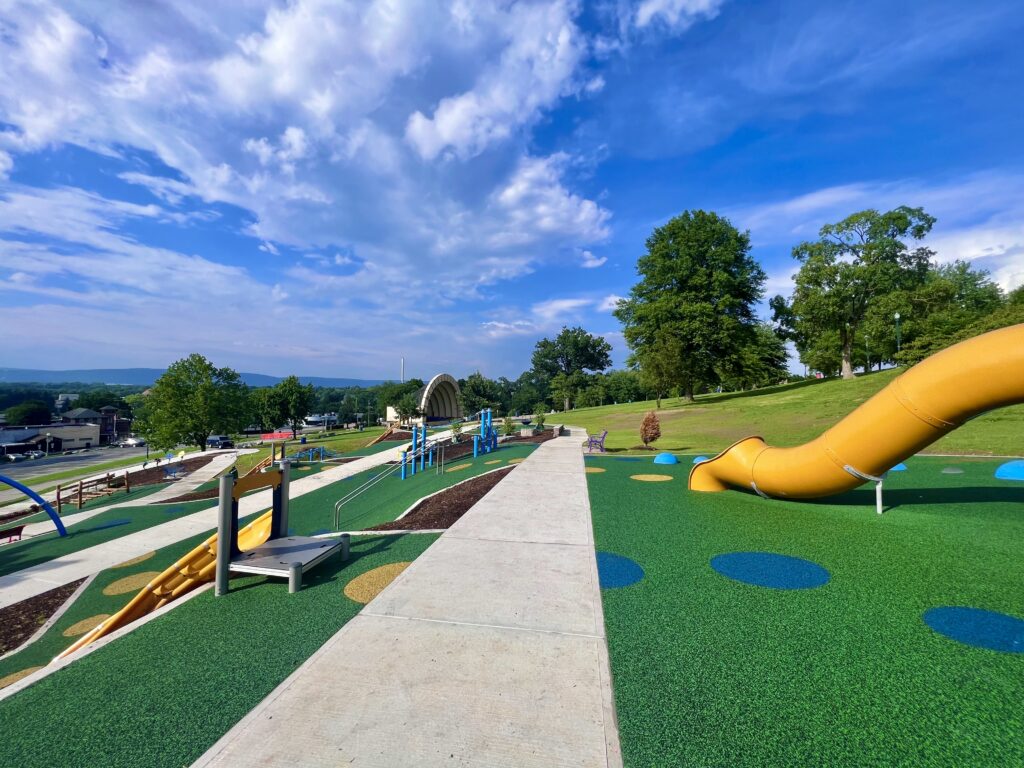 At the top, there's a shade umbrella. Also, one of the sides of the playground is a bit shaded from a large tree. Other than that, the playground is mostly in the sun and not fenced.
Restrooms
Currently, there are portable toilets available near the playground. They may have been placed for the grand opening of the playground, so keep in mind they may not be permanent.
National Civil War Museum
Also located in Reservoir Park is the National Civil War Museum. It's one of the largest museums in the U.S. dedicated to covering the Civil War. The museum is on a hill in the park, and it has a great view of the surrounding mountains.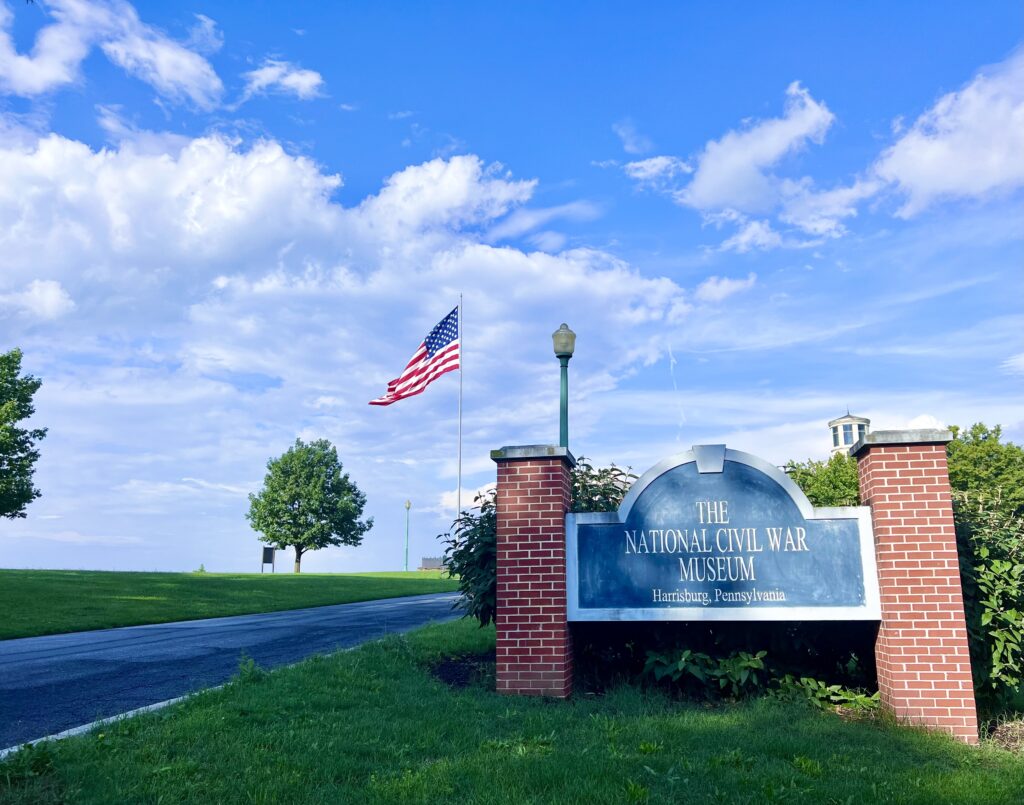 Looking for other amazing playgrounds in the area?
Check out this list of the best playgrounds near Harrisburg.