Thrillz High Flying Adventure Park is an indoor adventure play space located near Philadelphia, Pennsylvania. The address for the park is 555 South Henderson Road, King of Prussia, Pennsylvania. It's close to the Pennsylvania turnpike and about 17 miles northwest of the city of Philadelphia.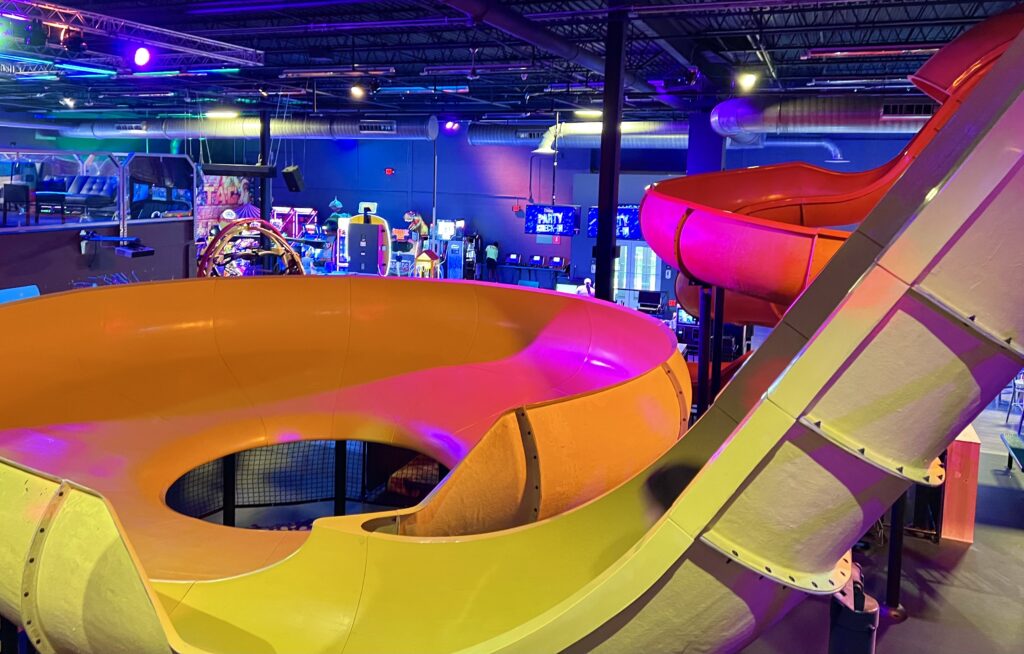 While the park accepts walk-ins, it's best to reserve tickets online before traveling to the park due to capacity limitations. Reservations will be confirmed by emailing tickets. Tickets give access to specific areas of the park and its activities based on package and age. There are a few additional fee activities in addition to the packages, like the virtual reality roller coaster and gyro tumbler.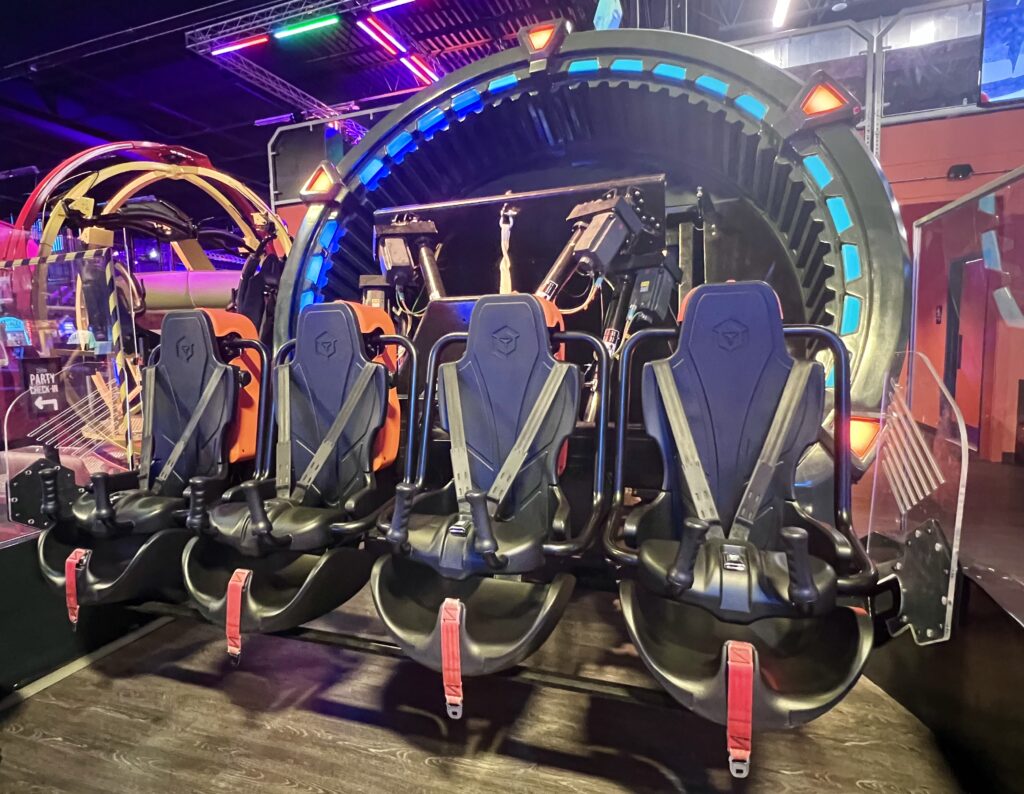 Parents can sign a waiver to watch their kids on the obstacles, and there is a small fee for non-participants. The waiver is available online.
The adventure park has several different sections for different ages and levels of thrill seekers. For toddlers, there's a small section of the indoor jungle gym, which includes a ball pit, soft merry-go-round, and low climbing opportunities. This section is available for ages 3 and under.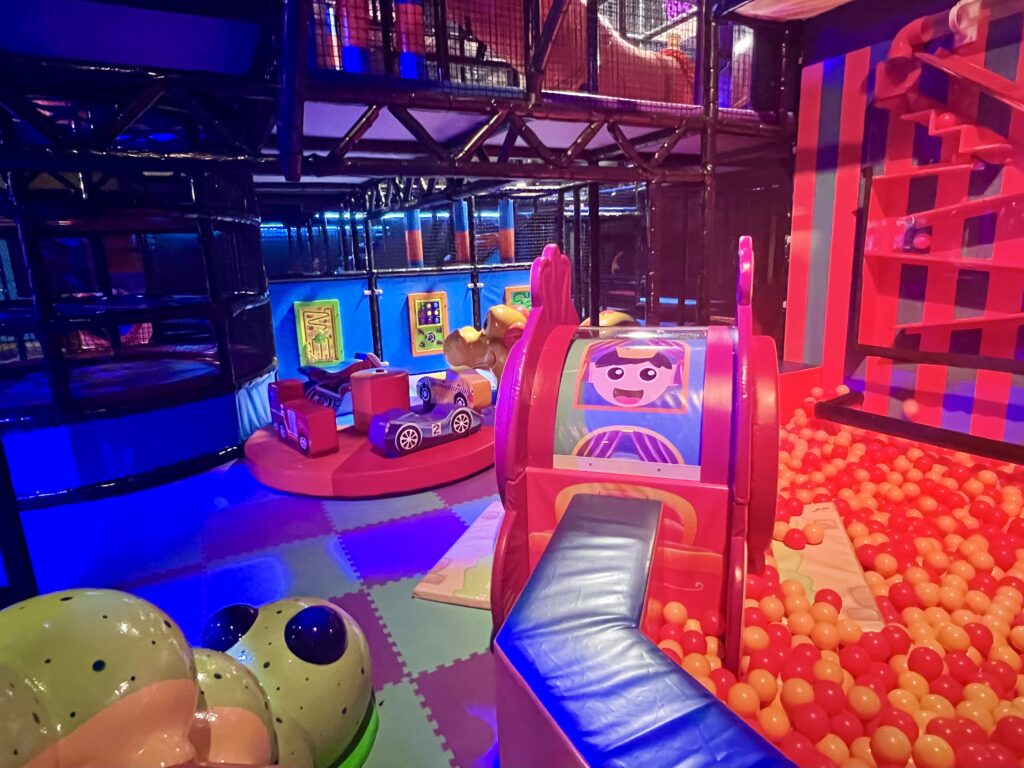 Beside the toddler zone is the jungle gym, which is for children ages 4 to 10 years old. There are slides, ramps, and obstacles inside the jungle gym, including a play spaceship to explore.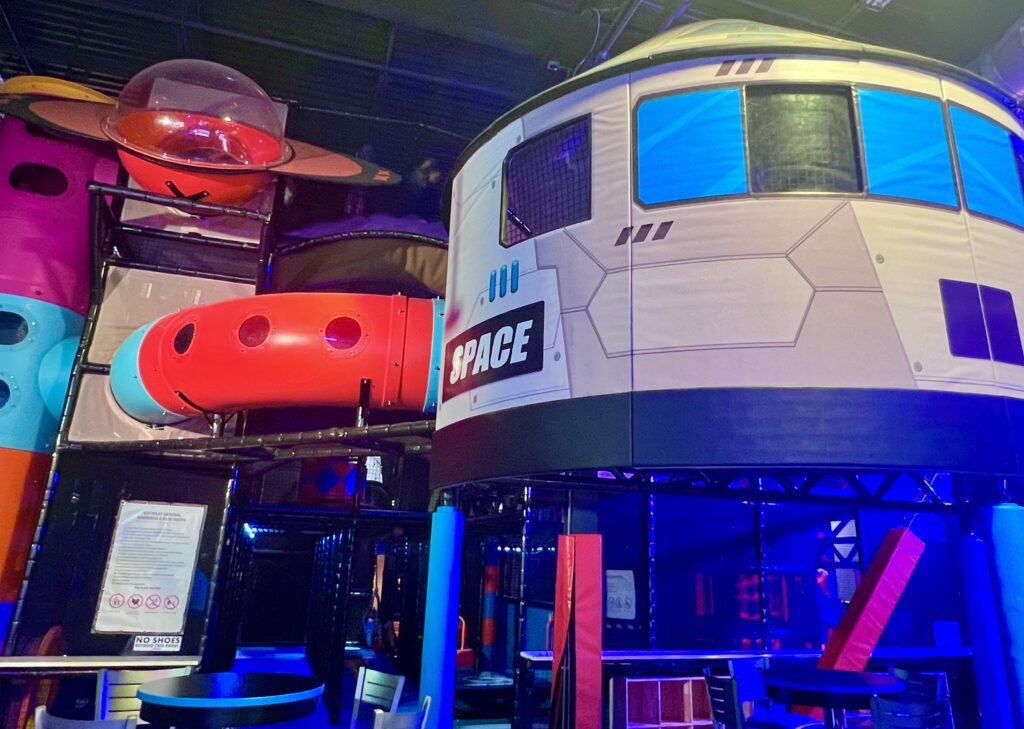 The Adventure Zone for ages 6 and up. It includes access to the zip line, large slides, obstacle courses, and dodgeball trampolines.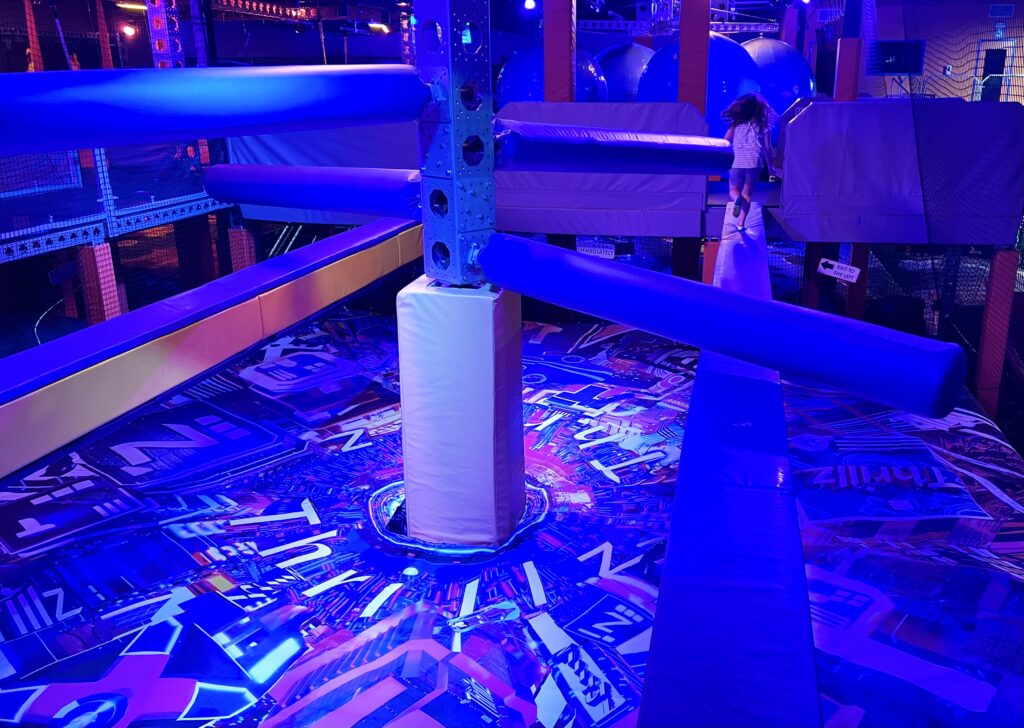 The obstacles can be difficult to conquer, especially for younger children. There are large mats below the obstacles that exit on the first floor. Stairs are available to the second floor to attempt the obstacles again.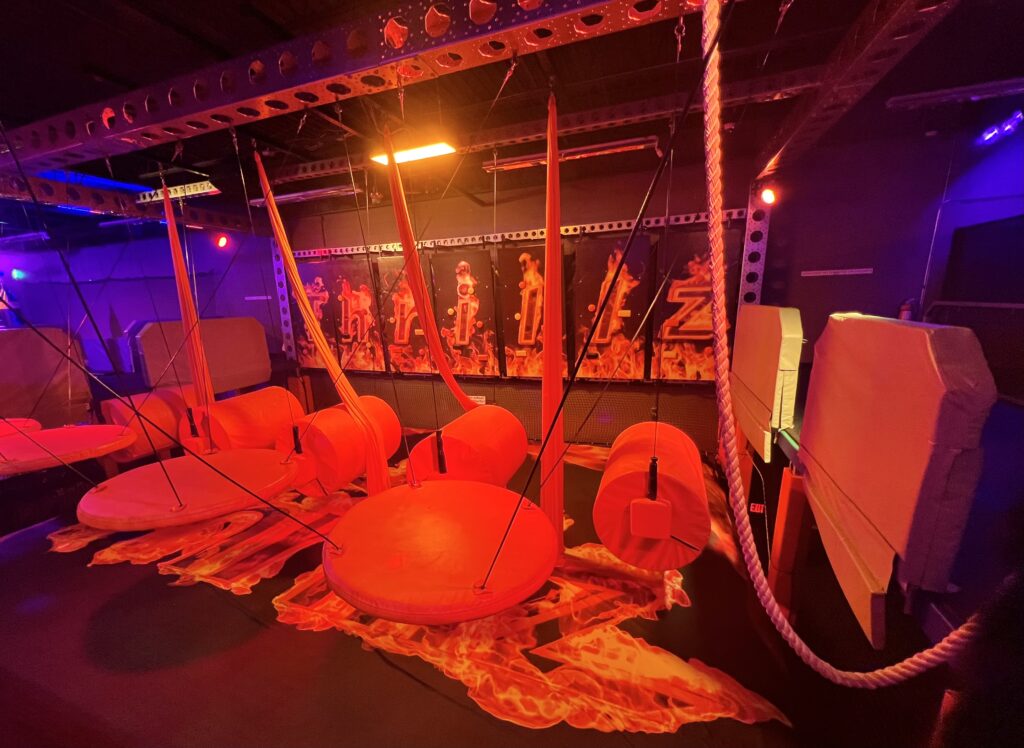 The super-sized slides require a mat for sliding that's supplied at the bottom of the slides. The slides have a variety of thrill levels, with some twisting and others including a drop at the end.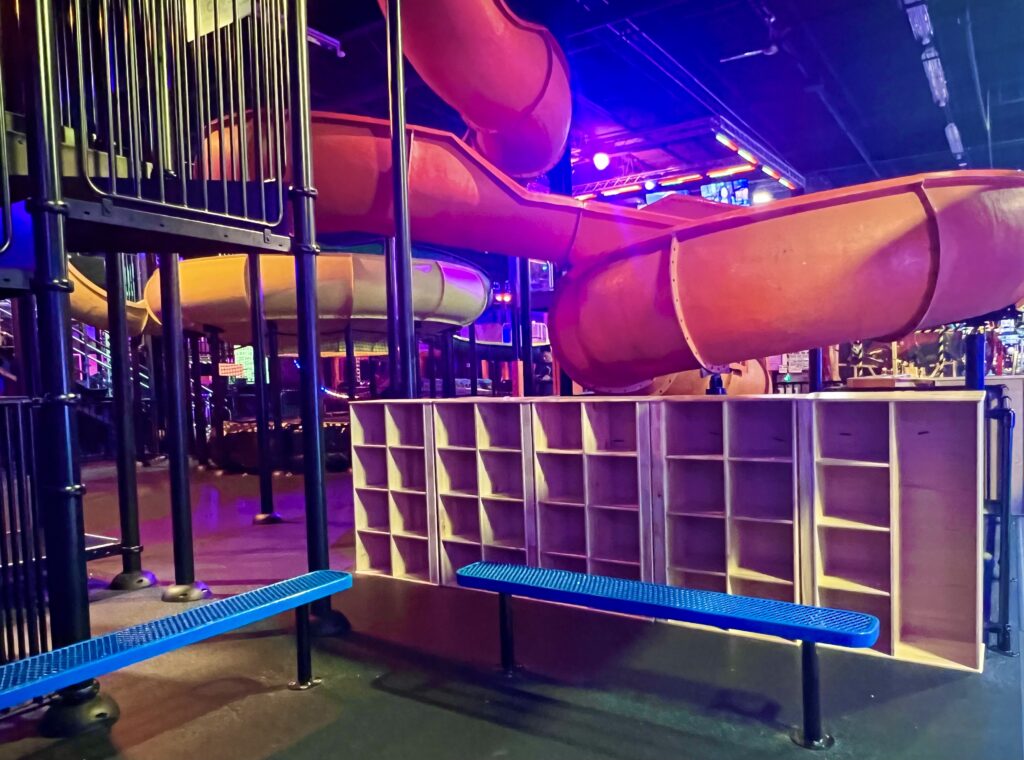 To use the adventure zone, grip socks are required. If you already have these safety socks, you can supply them. They are also available for purchase when reserving your tickets. Gloves are optional, and they are also available for purchase.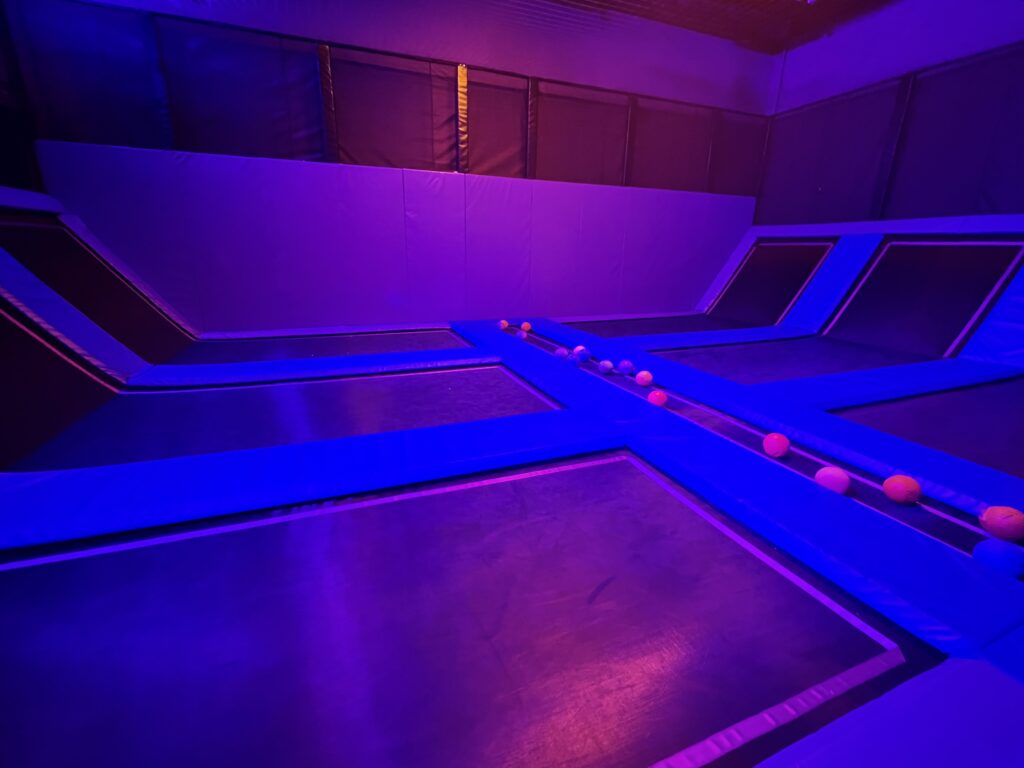 The adventure park also includes trampolines, with ones specifically used for dodgeball games.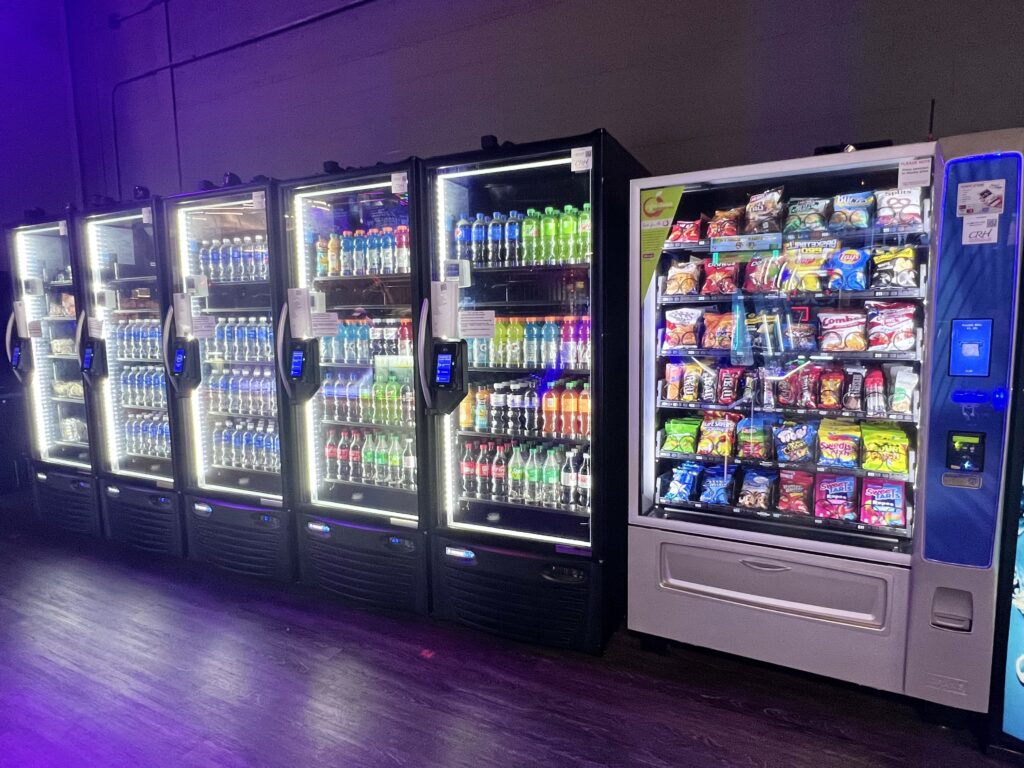 Food is available from vending machines, though outside food is able to be brought in and to be eaten in the designated areas. Microwaves are also available to heat foods from the vending machine, as there's a wide-variety of food available.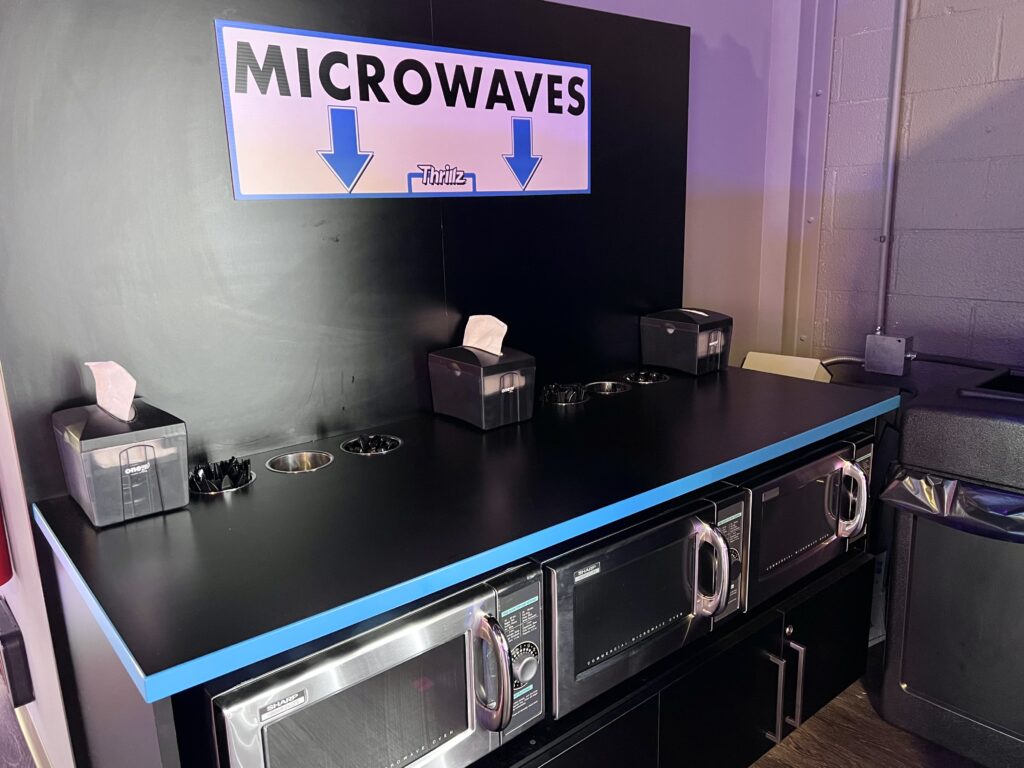 Looking for more fun places for kids near Philadelphia?
Philadelphia is home to more fun places for kids. Check out Treetop Quest Philly and Please Touch Museum. In the city, there's Franklin Institute. If you're planning to check out the famous cheesesteaks, there's also a cute hidden milkshake bar at Insomnia Cookies located close to Pat's and Geno's.